Fashion
17 Stunning Red Plus Size Dress Ideas for Every Occasion
When it comes to fashion, plus size individuals deserve a plethora of options that not only flatter their figures but also make them feel confident and fabulous. Red, a color symbolizing passion and vibrancy, is the perfect choice for making a bold statement. In this article, we present 17 exquisite red plus size dress ideas suitable for various occasions, each designed to celebrate and embrace curves while radiating elegance.
1. Classic A-Line Elegance:
A knee-length, A-line red dress with a cinched waist is a timeless choice. Its universally flattering silhouette skims over curves and creates an hourglass shape, making it perfect for cocktail parties or semi-formal events.

2. Wrap Magic:
A red wrap dress complements plus size figures effortlessly. The wrap style allows for customizable fit, while the V-neckline accentuates the décolletage, providing a touch of femininity suitable for both casual gatherings and date nights.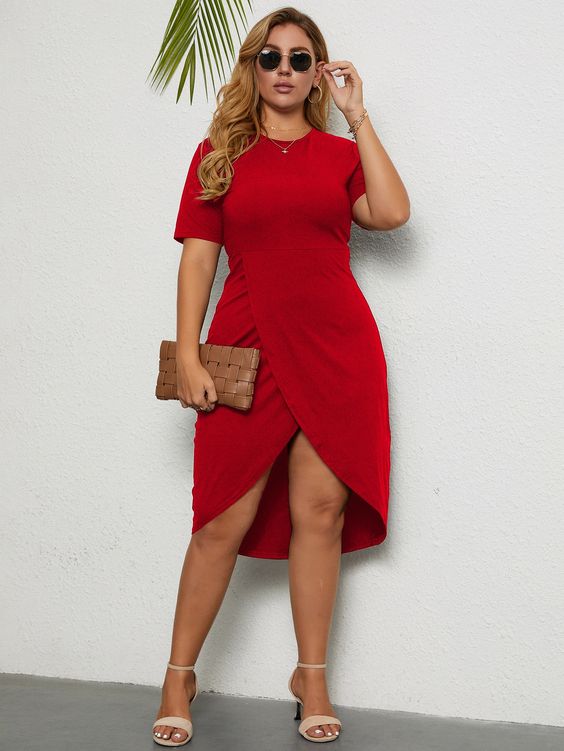 3. Off-Shoulder Glamour:
For a touch of drama, consider an off-shoulder red dress. The exposed shoulders draw attention upwards and balance out proportions, making it an excellent choice for weddings or upscale soirées.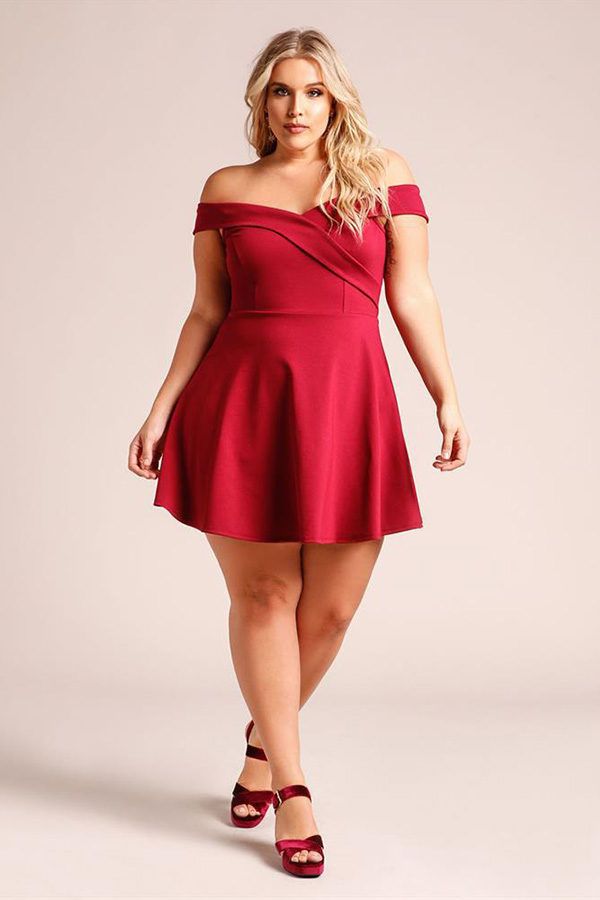 4. Flowing Maxi Dream:
Embrace your inner goddess with a flowing red maxi dress. The lightweight fabric gracefully drapes over curves, providing comfort and sophistication for summer events or beach weddings.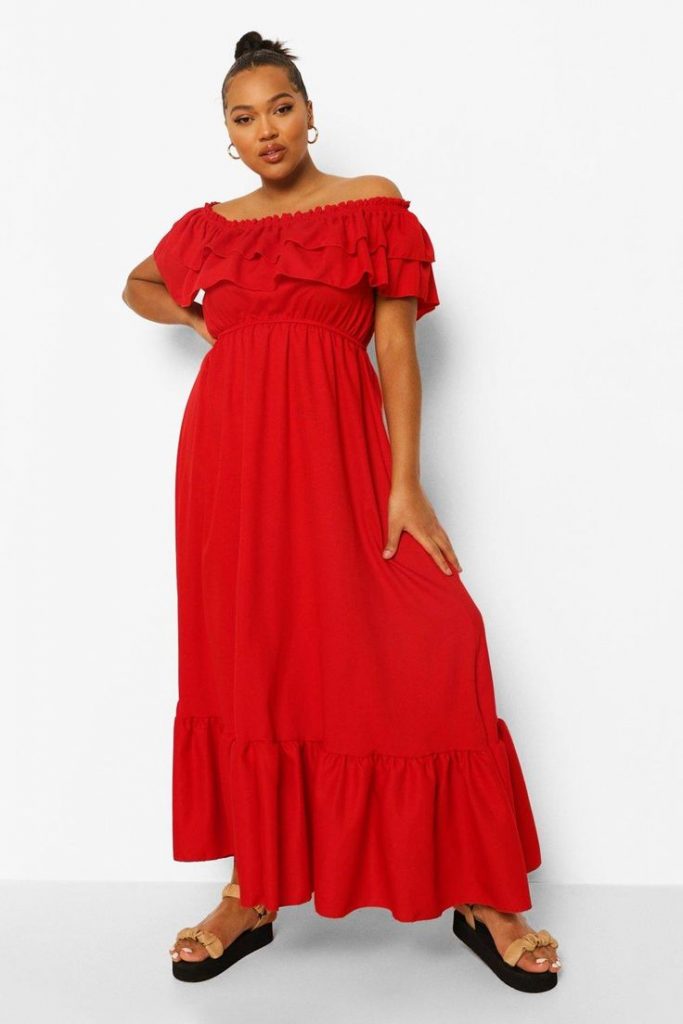 5. Lace Enchantment:
A red lace dress exudes romanticism and charm. Whether in a knee-length or full-length version, the intricate lace detailing adds a touch of elegance to formal occasions or anniversary celebrations.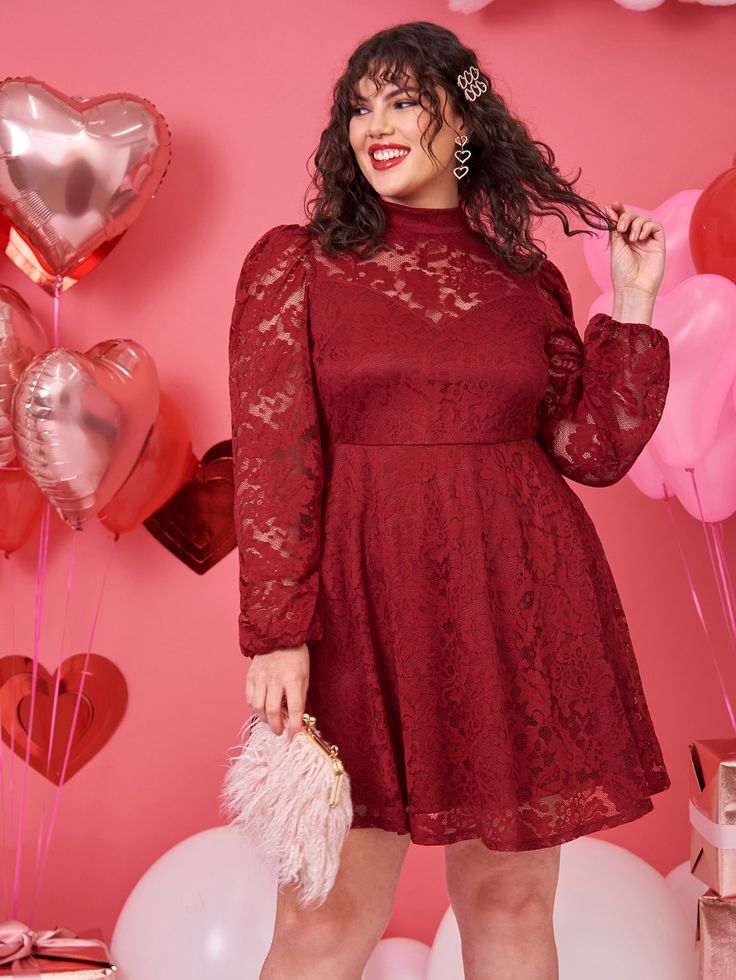 6. Bold Bodycon Statement:
Make heads turn with a red bodycon dress that highlights your curves. The form-fitting silhouette exudes confidence and is ideal for a night out on the town or a special evening event.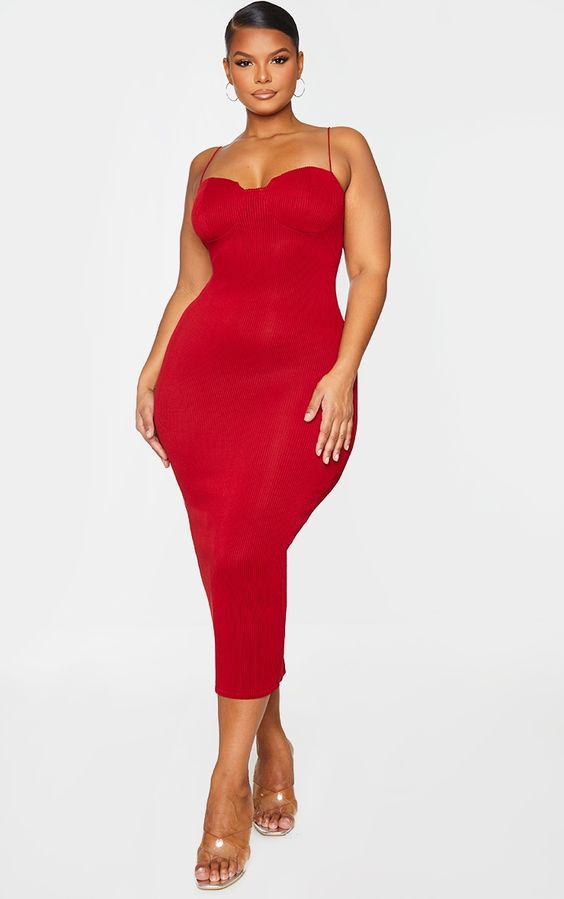 7. Flared Swing Delight:
A red fit-and-flare dress offers a playful twist. The fitted bodice and flared skirt create a balanced silhouette that's ideal for dancing the night away at parties or social gatherings.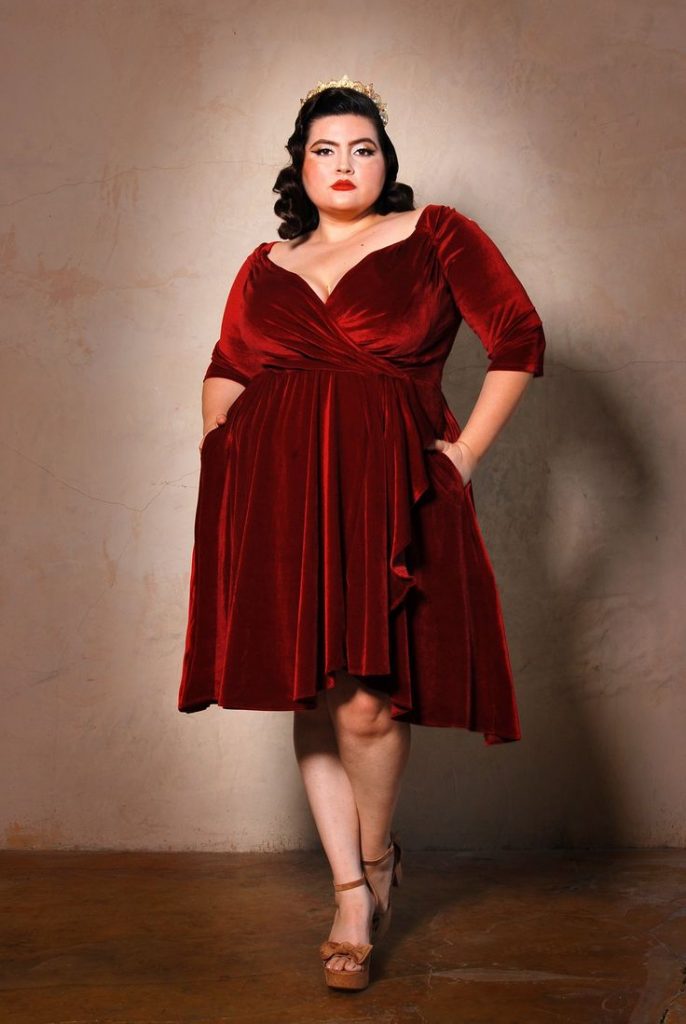 8. Sleek Sheath Sophistication:
Opt for a red sheath dress for a sleek and polished look. The tailored fit emphasizes your curves, making it an excellent choice for professional meetings or business events.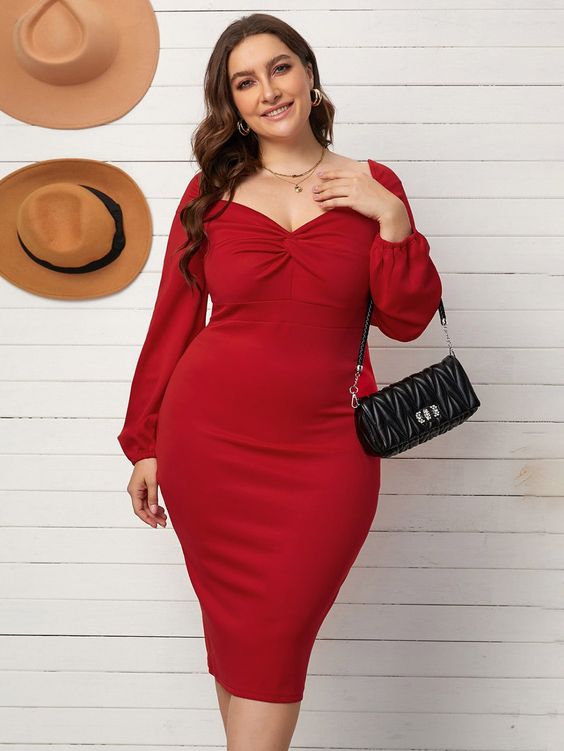 9. Glamorous Sequined Sparkle:
When it's time to shine, a red sequined dress is the answer. The glitzy embellishments catch the light and make you the star of any event, from New Year's Eve parties to formal galas.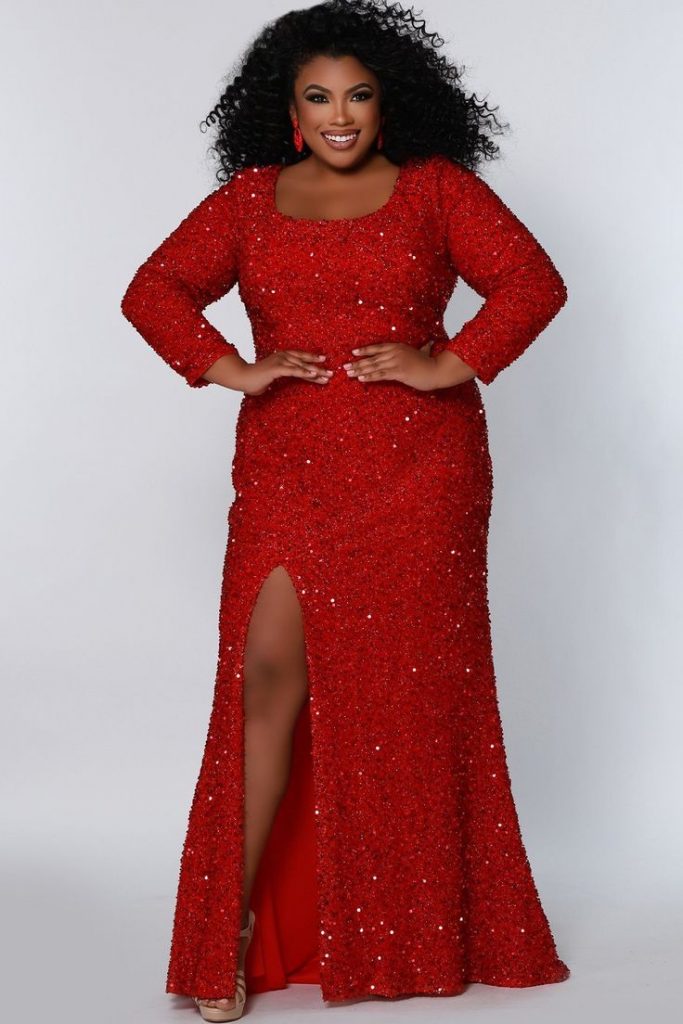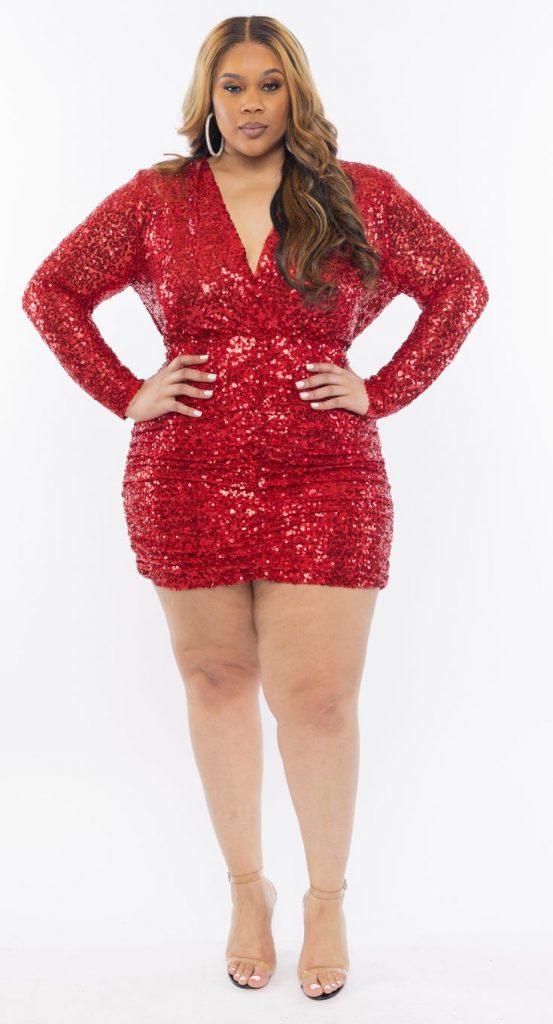 10. Vintage-Inspired Elegance:
Channel retro vibes with a red vintage-inspired dress. Think 1950s silhouettes with flared skirts and cinched waists. Perfect for themed parties or nostalgic gatherings.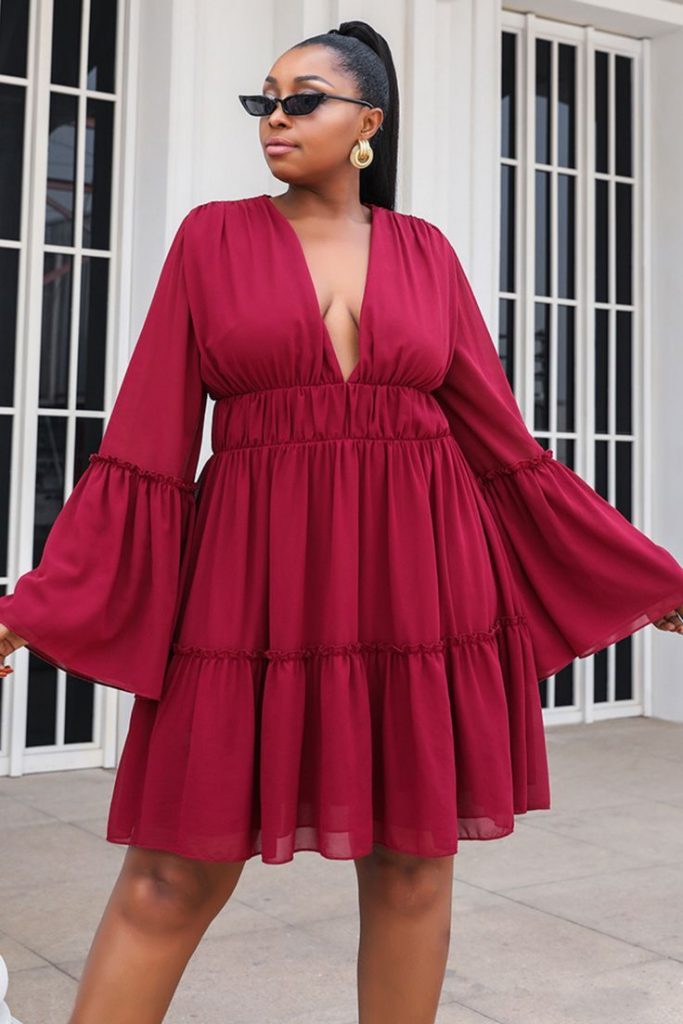 11. Chic Midi Marvel:
A red midi dress strikes a balance between casual and formal. Its versatile length makes it suitable for various occasions, from casual lunches to daytime weddings.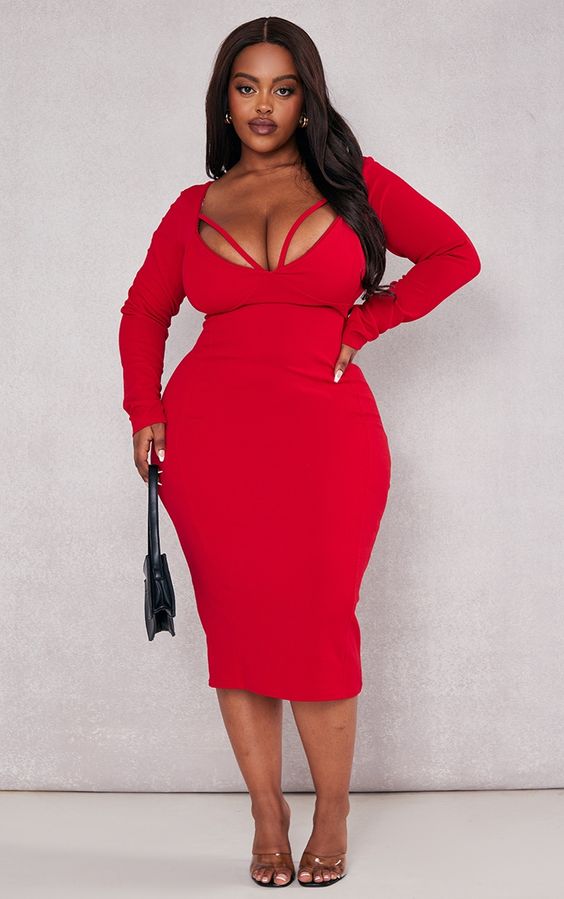 12. Bohemian Rhapsody:
Indulge in a red bohemian-style dress with flowy sleeves and a relaxed fit. This comfortable and stylish option is great for outdoor festivals, garden parties, or casual outings.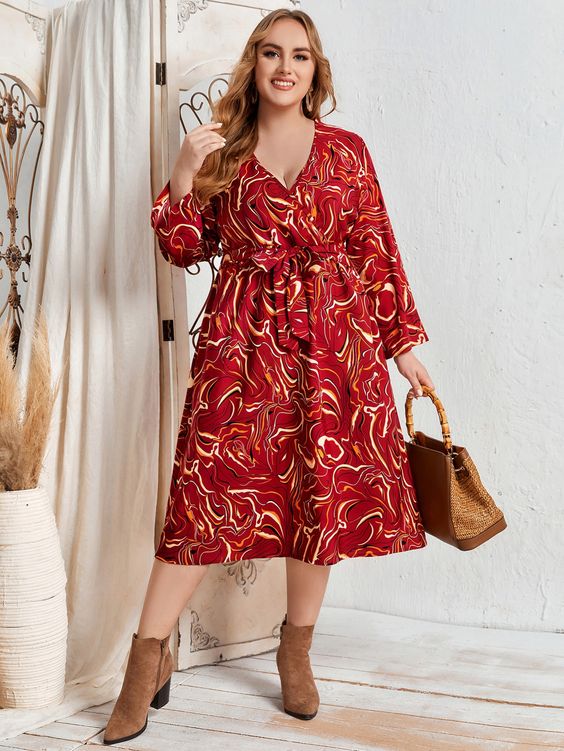 13. Structured Elegance:
Choose a red dress with structured elements like pleats or ruffles. These details add dimension to your ensemble, making it a unique choice for dinner parties or art gallery openings.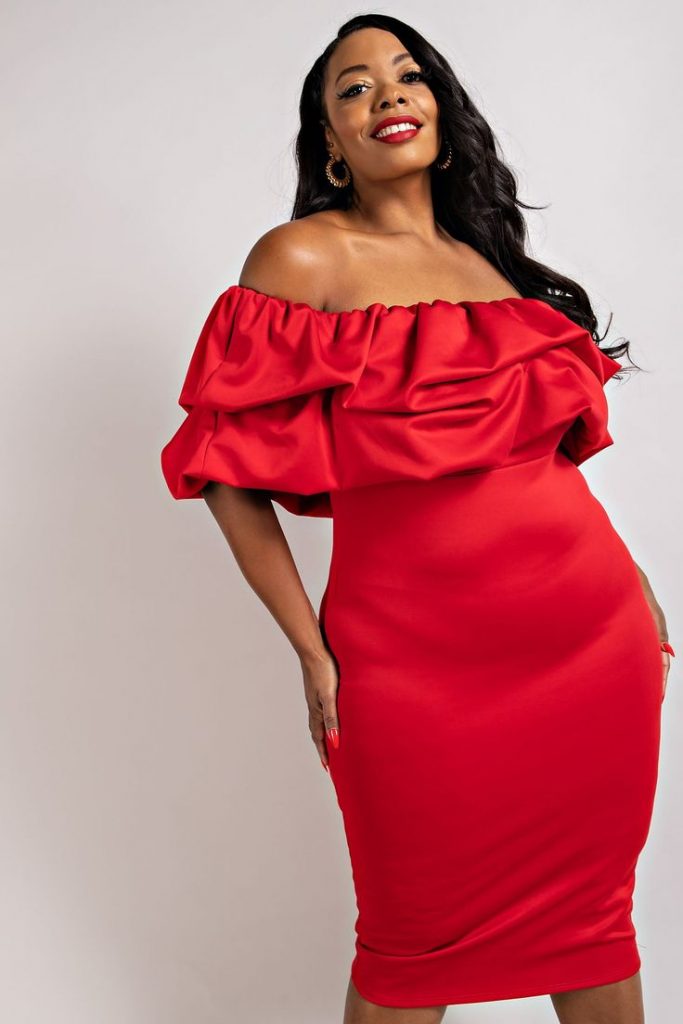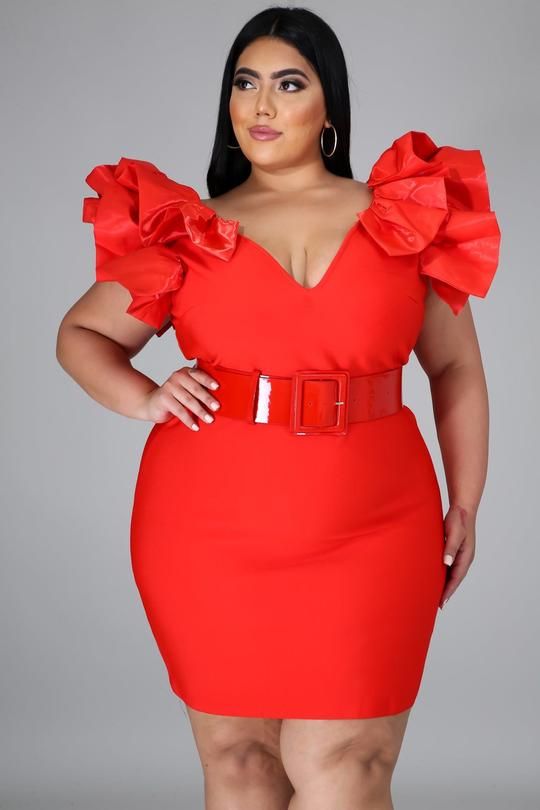 14. Power Suit Dress:
For a modern twist, opt for a red dress with subtle tailoring elements reminiscent of a power suit. This option seamlessly blends femininity with confidence, suitable for business-casual events.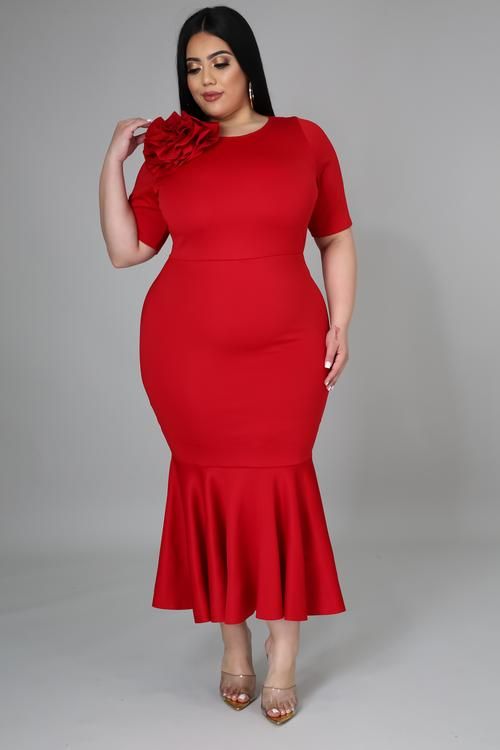 15. High-Low Hem Charmer:
A red dress with a high-low hemline adds a playful touch. It offers the best of both worlds, showcasing your legs while providing an elegant train-like effect at the back, perfect for formal gatherings.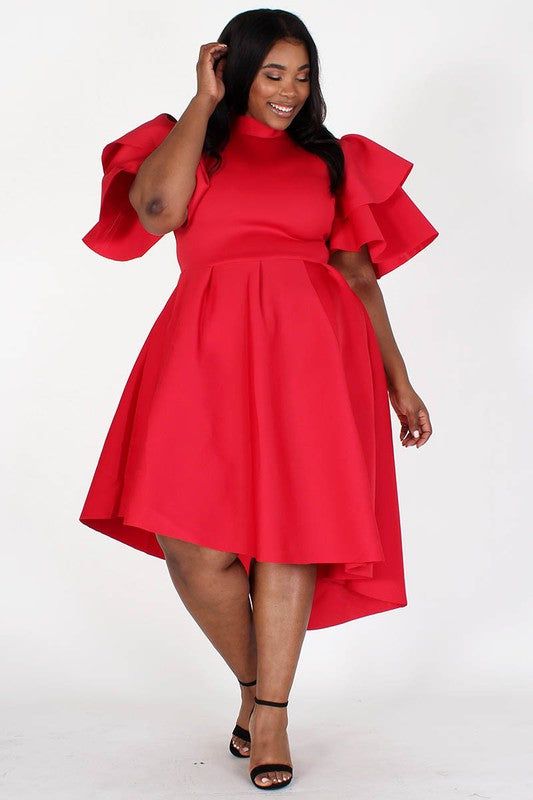 16. One-Shoulder Allure:
An asymmetrical one-shoulder red dress exudes sophistication. This style draws attention to your upper body while offering a unique and striking appearance suitable for upscale parties.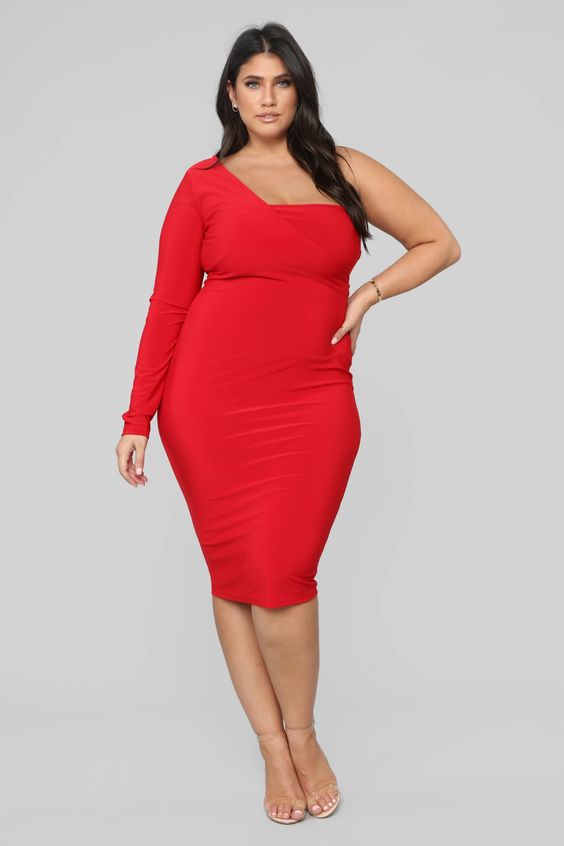 17. Effortless Shirt Dress:
Opt for an effortless red shirt dress for a casual yet stylish look. The button-down design and adjustable belt provide a laid-back charm, perfect for weekend outings or brunch with friends.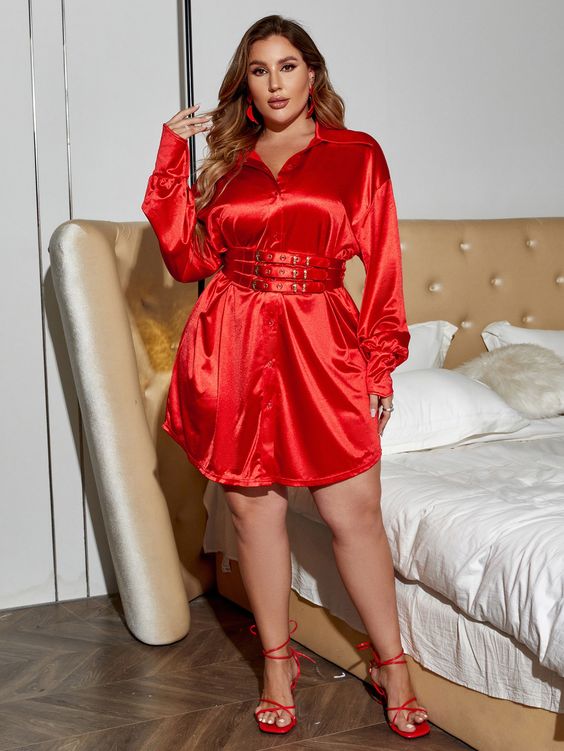 Save Pin