Fashion
Gloving It Up: The Chic 2024 Guide to Elevating Your Style with Gloves
Redefining Elegance: The Opera Glove Comeback  
The resurgence of the opera glove in 2024 is a testament to timeless elegance reimagined for today's fashion-forward woman. Picture the smooth texture and elongated form, bringing a touch of sophistication to any evening dress. The opera glove is no longer confined to the ballrooms but has found its way into the cocktail bars and city streets, proving that classic style knows no bounds.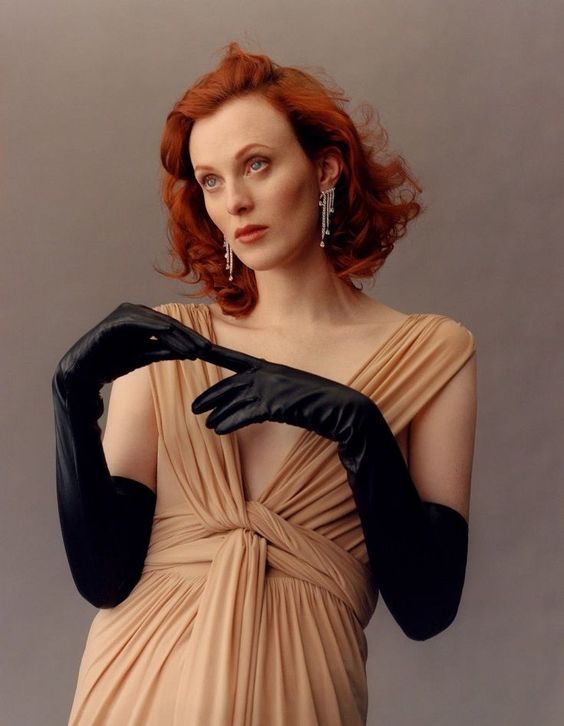 The Bold Blend: Leather and Leopard  
In 2024, gloves have taken on a bolder form, with the fusion of leather and animal print showcasing a fearless fashion choice. Imagine sliding your hands into a pair of long leather gloves that speak to a blend of wild charm and refined taste. This pairing is not just an accessory but a declaration of confidence and empowerment.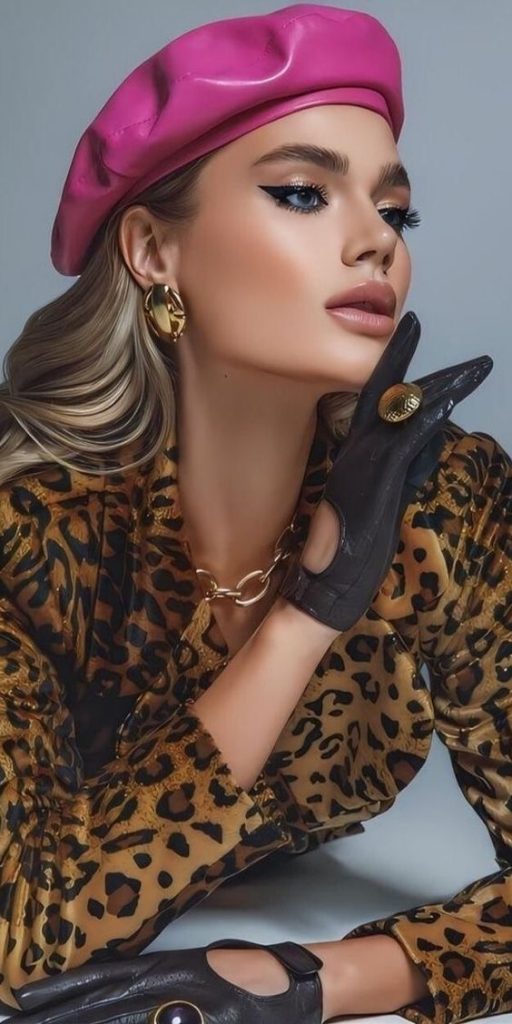 A Nod to Vintage: Classic Gloves Meet Modern Style  
The timeless appeal of vintage fashion continues to influence modern trends, and gloves have followed suit. Envision soft leather gloves that whisper tales of the past yet fit seamlessly into the present. They are a bridge between eras, carrying the elegance of the past into the wardrobe of today's woman.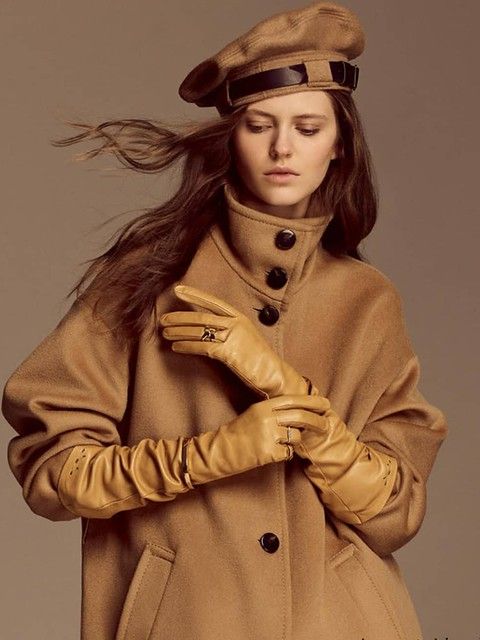 Pink Power: Statement Gloves in Monochrome 
Pink has emerged as a power color in 2024, and when incorporated into gloves, it becomes a statement unto itself. Picture gloves in a striking shade of pink that can elevate a monochrome outfit to an ensemble that exudes strength and femininity in equal measure.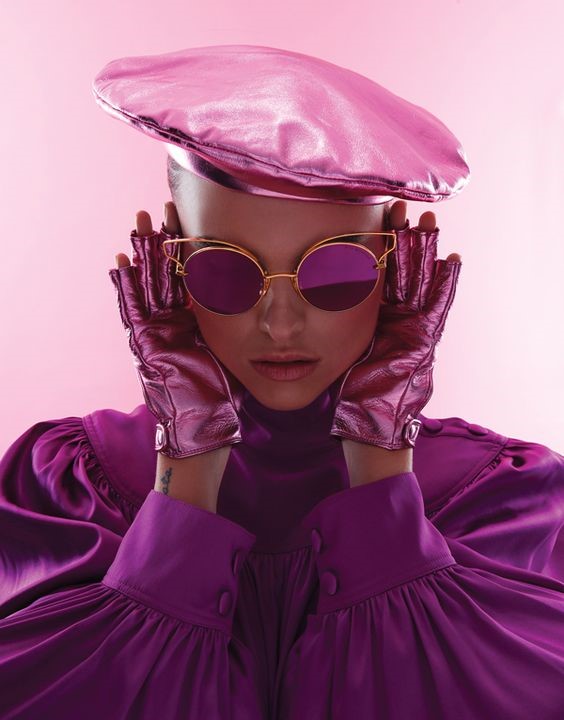 The Chic Edge: Black Lace and Pearls 
Black lace gloves adorned with pearls are the epitome of chic in 2024. They are the perfect blend of delicate craftsmanship and edgy aesthetics, adding a layer of sophistication to any look. Whether paired with a formal gown or a sharp blazer, these gloves are a mark of a woman who commands attention with subtlety and style.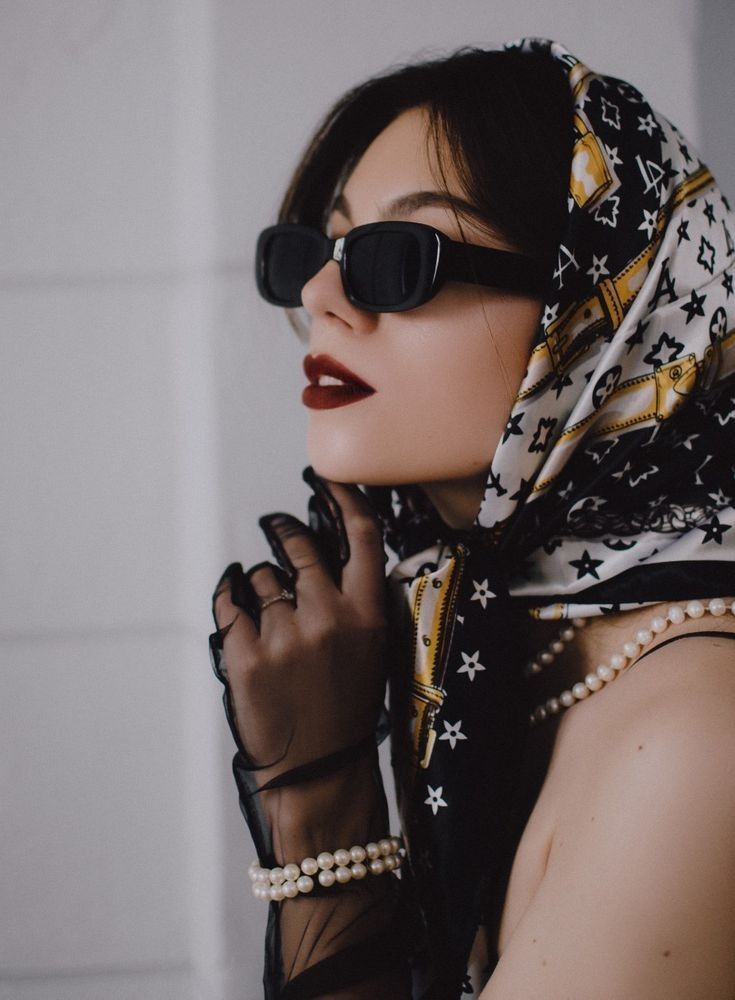 Sublime Sophistication: The Satin and Leather Fusion  
The fusion of satin and leather brings a textural masterpiece to the fashion forefront of 2024. These gloves are not just an accessory but a statement of luxury and sophistication. Imagine the soft sheen of satin meeting the boldness of leather, culminating in a glove that speaks to both elegance and edginess. This is for the woman who walks the line between demure and daring.
Pastel Perfection: Long Gloves in Soft Hues 
Long gloves in soft pastel shades are revolutionizing the concept of accessorizing. These gloves stretch beyond the wrists, not just in length but in style and impact. Pairing perfectly with both casual and formal wear, they bring a touch of femininity to any outfit. Picture these gloves with a summer dress or as a contrasting accessory to a sharp, monochrome look.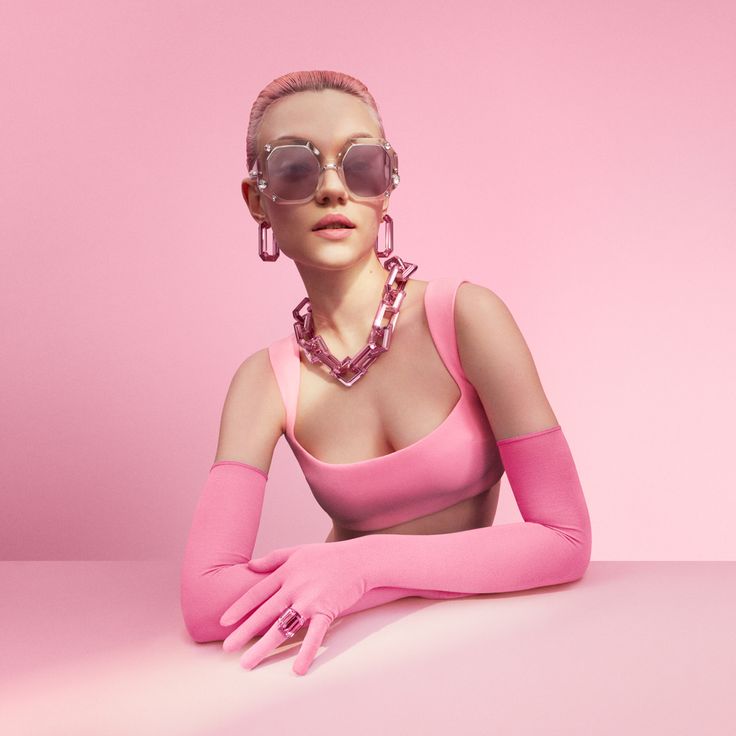 Red Refined: The Bold Statement of Long Leather Gloves  
Red, the color of passion and power, finds its perfect match in long leather gloves. These gloves are for the woman who is unafraid to command the room. They are a celebration of confidence, a bold statement that pairs with anything from a tailored suit to an evening gown, ensuring that all eyes are on her.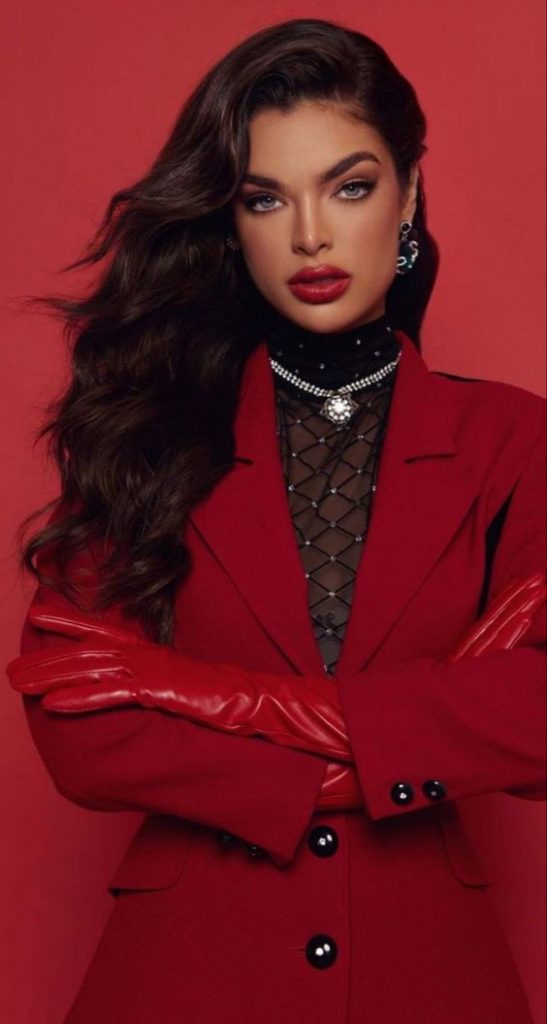 Ethereal Elegance: Black Mesh and Intricate Elegance 
The black mesh glove is a whisper of mystery and allure in the 2024 glove trend. Intricately designed, these gloves are a nod to the delicate yet powerful presence of the woman who chooses to wear them. They are perfect for adding a touch of intrigue to any ensemble, be it a classic little black dress or a more daring outfit.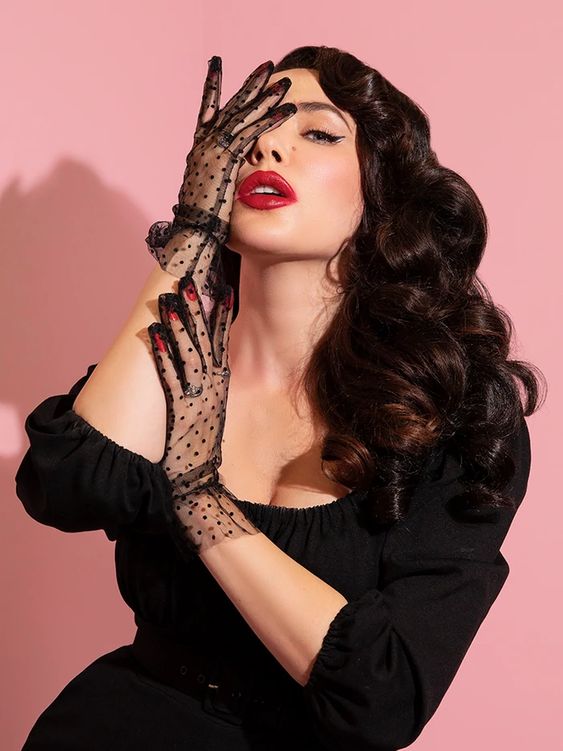 Blue Brilliance: The Luxe in Leather  
Blue leather gloves are the unexpected heroes of 2024's fashion trends. Luxurious in feel and rich in color, they serve as the perfect finishing touch to an outfit that aims to both comfort and captivate. Whether cradling a cheek in contemplation or resting on a table, these gloves add a layer of luxe to the narrative of an outfit.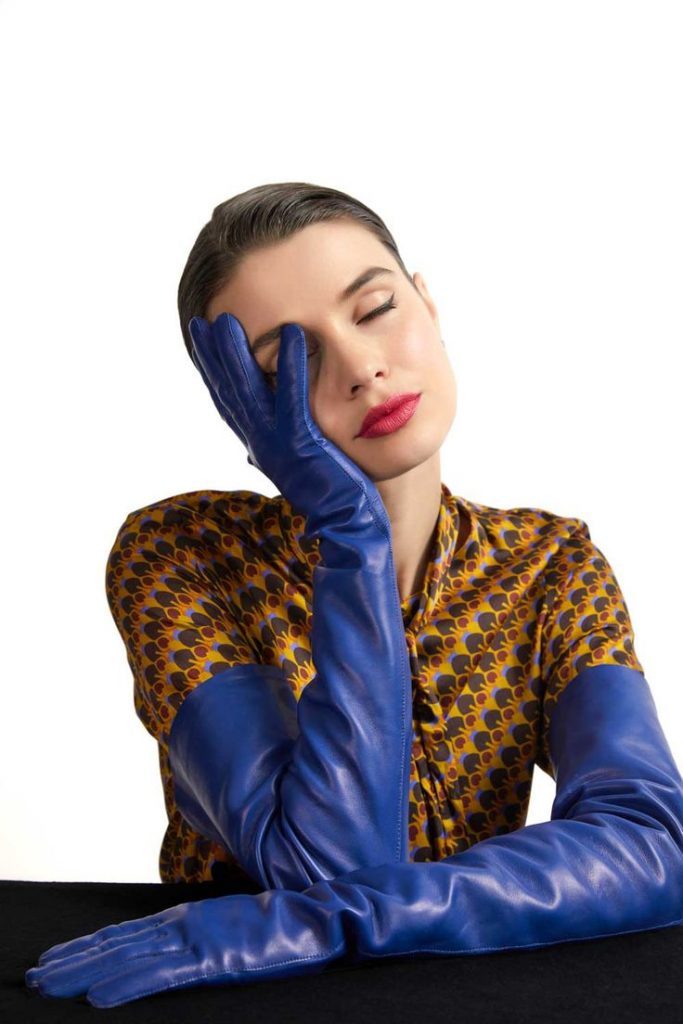 Timeless Touch: The Suede Glove Ensemble  
Suede gloves have always been a symbol of understated class. In 2024, they've been embraced with a renewed fervor, particularly in rich, earthy tones that ground any outfit in sophistication. Envision these gloves paired with a classic trench coat, offering a textural contrast that is both visually appealing and tactile.
Sleek Elegance: The Sheer Black Glove Statement  
Sheer black gloves bring a sleek elegance to any evening wear. They whisper of nights at the opera and cocktail parties under the stars. The way they complement the glint of statement jewelry or add depth to a sparkling black dress is a testament to their timeless appeal and enduring sophistication.
Vibrant Allure: The Red Dress and Glove Combination 
Nothing says bold and beautiful like a vibrant red glove paired with a matching dress. It's a classic look that demands attention and exudes a powerful presence. This striking combination is for the woman who isn't afraid to stand out and express her confidence and vibrancy through her attire.
Futuristic Chic: The Pop of Color in Glove Fashion  
As we look towards the future, gloves take on a more playful, avant-garde role in fashion. A pop of color, like the striking blue of these gloves, can elevate an ensemble to futuristic chic. Perfect for the woman who is both a trendsetter and a visionary, these gloves are a statement of innovation and style.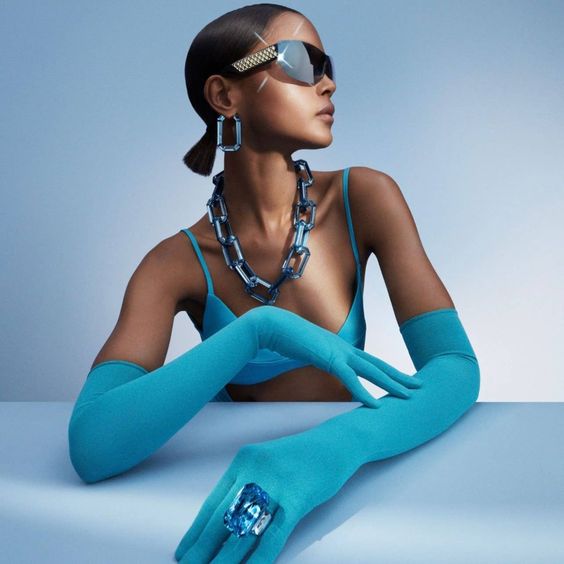 Soft Pastel: The Gentle Charm of Light Blue Gloves  
Pastels have found their way into the glove trend of 2024, offering a gentle charm that's hard to overlook. These light blue gloves are perfect for a subtle touch of color, complementing a floral pattern or a soft, neutral outfit. They're for the woman who appreciates the soft whispers of color and the quiet statements in her fashion choices.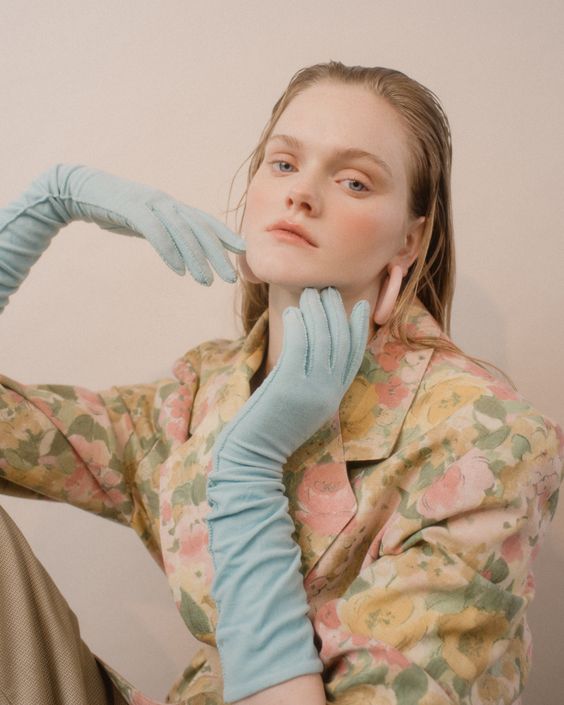 Ribbons and Romance: The Embellished Glove 
In 2024, gloves are not just a winter staple but a symbol of romance and femininity. Ribbons elegantly tied around the wrist transform a simple glove into a statement of grace. These gloves, set against a sleek black dress, create a captivating contrast, perfect for a woman who adorns herself with both strength and softness.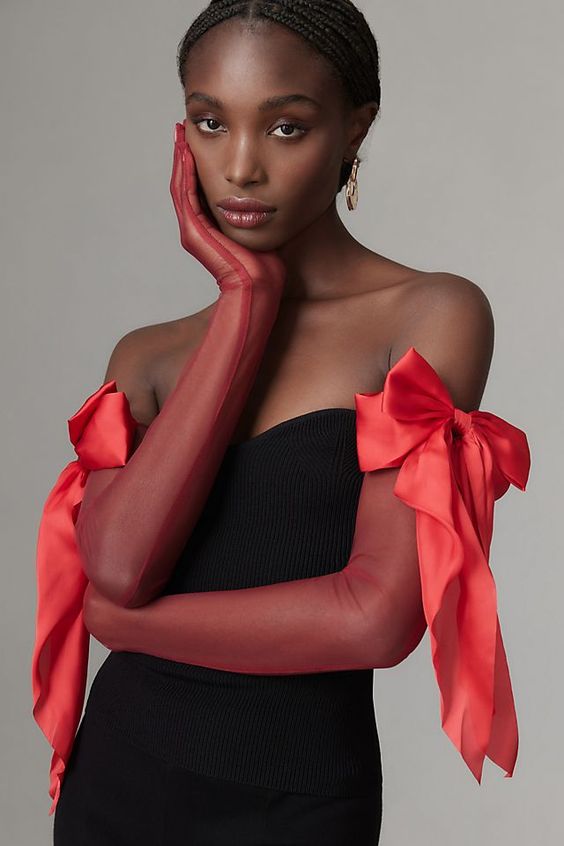 Vintage Vibe: Red Gloves with a Retro Twist  
Red gloves have always been a sign of boldness, and in 2024, they take on a vintage charm with a retro twist. Accented with a netted veil or a flash of fur, they are reminiscent of a bygone era of glamour, brought to life in the modern age. These gloves are for the woman who respects the past and wears it with pride.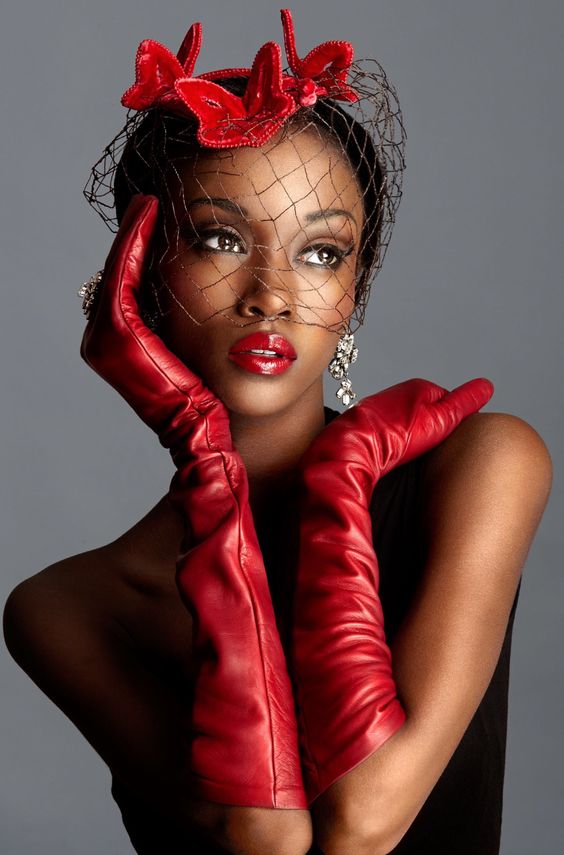 Understated Elegance: The Sleek Leather Glove 
The sleek leather glove, especially in darker, more subdued tones, offers a touch of understated elegance to the 2024 fashion scene. These gloves speak to a minimalist aesthetic, providing warmth and style without overwhelming. They're the perfect accessory for the woman who delights in the beauty of simplicity.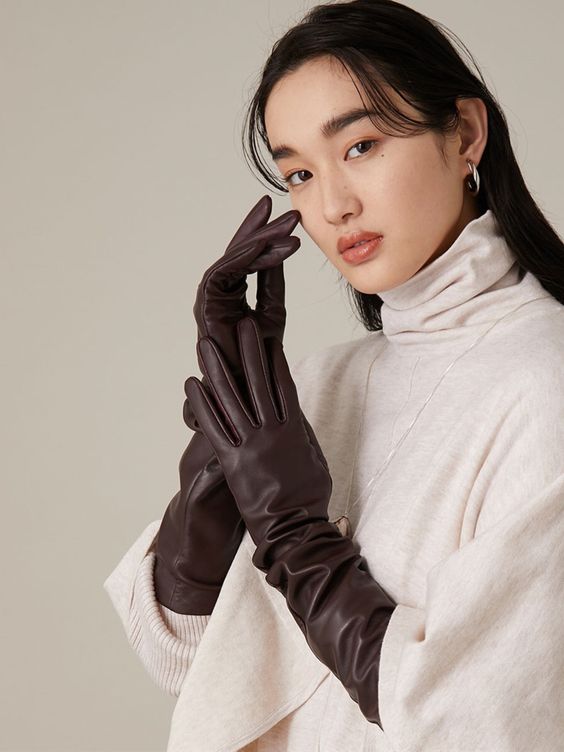 Contemporary Cool: The Blue Leather Glove 
Blue leather gloves bring a refreshing pop of color to the contemporary woman's wardrobe. Bold and beautiful, these gloves are not afraid to stand out, offering a modern twist on a classic accessory. Whether worn with a crisp white shirt or a colorful ensemble, they make a statement that's both cool and chic.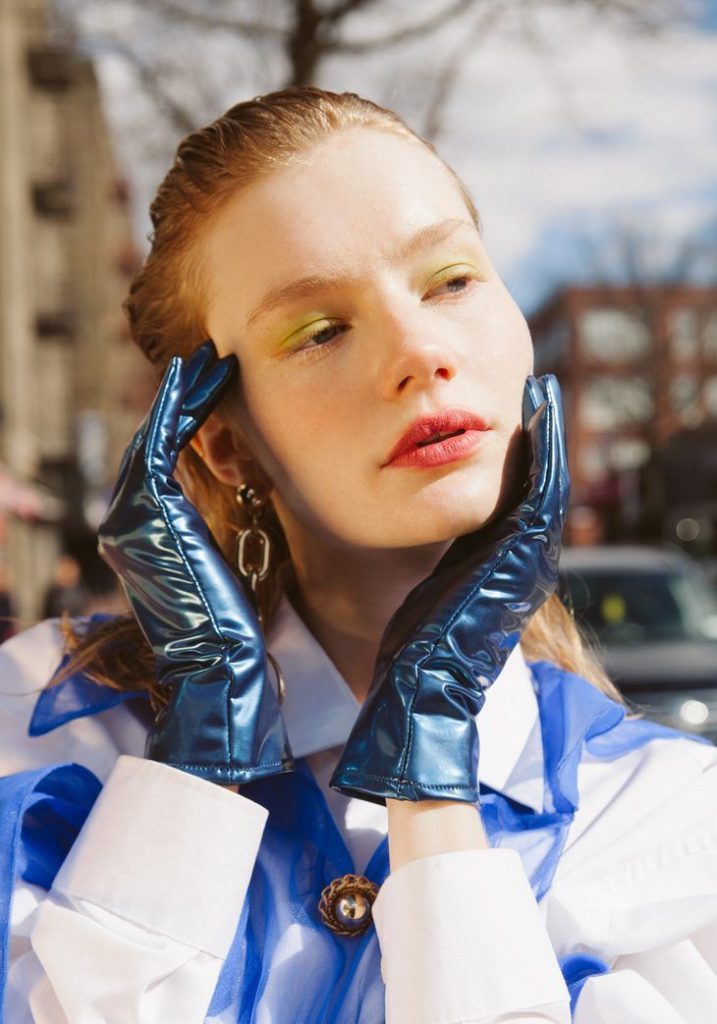 Save Pin