Fashion
Plus Size Summer Fashion 2023: 15 Ideas
Summer is a time for embracing the warmth, enjoying outdoor activities, and expressing your personal style through fashion. It's important to remember that fashion is not limited to specific body types. Plus size individuals deserve to look and feel their best during the summer months, which is why we've put together 15 ideas for plus size summer fashion in 2023 that will help you stay cool, comfortable, and stylish. From vibrant prints to flowy maxi dresses, we've got you covered. Let's dive into the exciting world of plus size summer fashion!
Flowy Maxi Dresses
Embrace the elegance and comfort of flowy maxi dresses in lightweight fabrics and vibrant prints. Opt for styles with empire waists or wrap silhouettes that accentuate your curves and provide a breezy feel.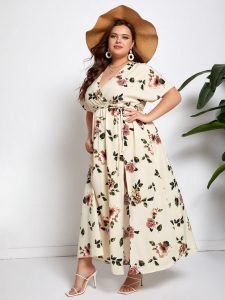 Off-Shoulder Tops
Show off your shoulders and embrace the summer heat with off-shoulder tops. Choose styles with elasticized necklines or ruffled details for a feminine and trendy look.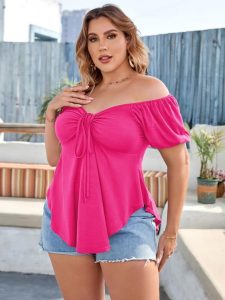 Wide-Leg Pants
Stay cool and stylish in wide-leg pants made from breathable fabrics like linen or lightweight denim. Pair them with fitted tops or flowy blouses for a balanced and flattering ensemble.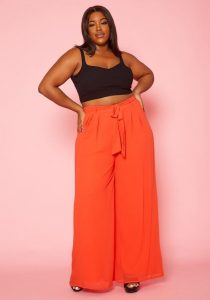 Midi Skirts
Embrace the versatility of midi skirts in bold colors or playful prints. Opt for high-waisted styles that cinch at the waist and flow gracefully around the calves.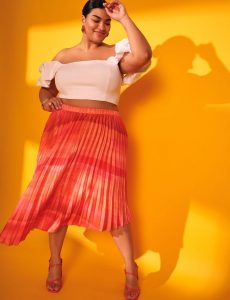 Rompers and Jumpsuits
Effortlessly stylish, rompers and jumpsuits are perfect for summer. Choose ones with cinched waists or adjustable drawstrings to highlight your curves.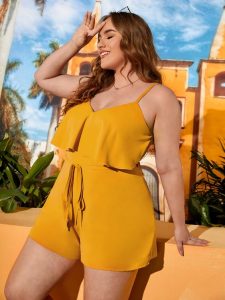 Wrap Dresses
Flatter your figure with wrap dresses that accentuate the waist and create an hourglass silhouette. Look for breathable fabrics in eye-catching prints or solid colors.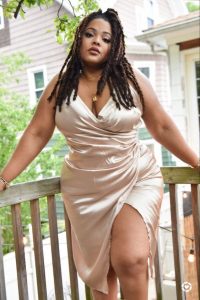 Crop Tops with High-Waisted Bottoms
Embrace your body confidence with crop tops paired with high-waisted bottoms. Whether it's shorts, skirts, or pants, this combination highlights your curves while offering a trendy and comfortable summer look.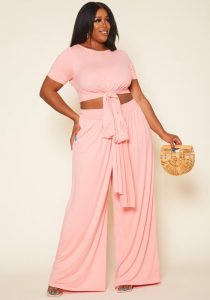 Kimonos and Lightweight Cardigans
Layer your summer outfits with kimonos or lightweight cardigans in vibrant colors or delicate prints. These flowy pieces add a touch of boho chic and provide coverage when needed.
Sundresses with Adjustable Straps
Opt for sundresses with adjustable straps for a customizable fit that flatters your shape. Choose breathable fabrics like cotton or linen and playful patterns for a fun and breezy summer vibe.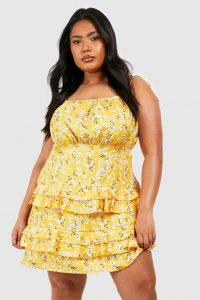 Wide-Brimmed Hats
Complete your summer outfits with wide-brimmed hats that not only protect you from the sun but also add a touch of glamour. Look for floppy hats or straw hats in various colors to match your style.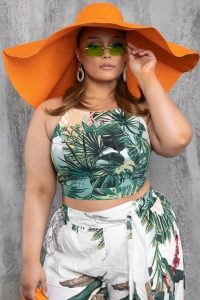 Ruffled Blouses
Embrace femininity and embrace the trend of ruffled blouses. Choose styles with ruffled sleeves, necklines, or hems to add volume and movement to your outfits.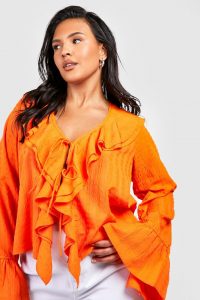 High-Waisted Bikinis
Feel confident and comfortable in high-waisted bikinis that provide coverage and accentuate your waistline. Look for styles with bold patterns, ruching, or tummy control panels for added support.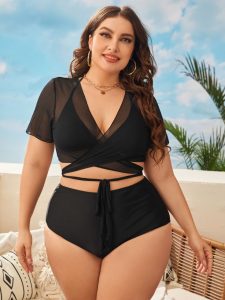 Sleeveless Jumpsuits
Stay cool and stylish in sleeveless jumpsuits that offer an easy one-and-done outfit option. Choose lightweight fabrics and relaxed silhouettes that allow for breathability and movement.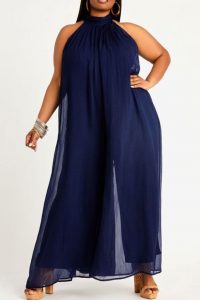 Flowy Palazzo Pants
Opt for flowy palazzo pants in lightweight fabrics and vibrant prints. These wide-leg trousers are comfortable and versatile, perfect for creating stylish summer looks.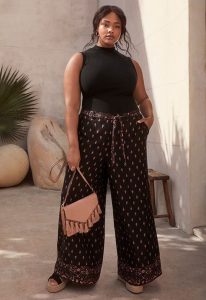 Strappy Sandals
Complete your summer outfits with strappy sandals that provide comfort and style. Look for designs with adjustable straps and cushioned soles to ensure a perfect fit for all-day wear.