Fashion
Stylish Shawls: Your Ultimate Guide to the 2024 Shawl Outfit Trends
Embracing Elegance: Timeless Beige Shawl Ensemble 
The beige shawl outfit stands as a testament to the timeless elegance that can be achieved with minimal effort. This outfit speaks of a serene confidence, with its soft fabric gracefully draping over the shoulders, adding a layer of sophistication to any ensemble. It pairs seamlessly with a crisp white shirt or a sleek dress, proving that simplicity can indeed make a bold statement. The addition of a delicately tied scarf adds a touch of personality, ensuring that this classic look remains far from mundane.

Modern Chic: The Denim and Floral Shawl Look  
Denim has always been the epitome of cool, and when paired with a floral shawl, it transcends to a level of contemporary chic. This look is perfect for the woman who plays by her own rules, combining the edginess of denim with the soft femininity of floral patterns. It's an instant conversation starter and a smart choice for those impromptu outings where looking effortlessly stylish is key.

Sophisticated Stripes: A Contemporary Twist on Shawls 
Stripes have made a major comeback, and they're not just for shirts anymore. A striped shawl outfit breathes new life into this pattern, with bold lines that command attention and a flow that adds movement to the wearer's step. It's a versatile look that can be dressed up or down, perfect for the office or a weekend brunch. Pairing it with a muted palette underneath allows the stripes to truly shine, making it a must-have in any fashion enthusiast's collection.

Minimalist Charm: Black and White Shawl Sophistication 
Black and white is a combination that never ages, and a shawl in these contrasting tones offers a chic minimalist charm. It's an embodiment of effortless elegance, suitable for any occasion. This shawl outfit can serve as a canvas for bold accessories or stand alone for a statement in understatement. It's a reminder that sometimes, the most impactful statements are made quietly.

Bold in Blue: Making a Statement with Shawl Accessories 
Blue is the new black when it comes to making a statement with shawl accessories. Whether it's a head wrap or a poncho-style drape, blue adds a pop of color and a dash of confidence to any look. It's a reflection of the wearer's boldness, a nod to her uniqueness, and a celebration of her individuality. In a world where blending in is the norm, a bold blue shawl outfit says, "Here I am."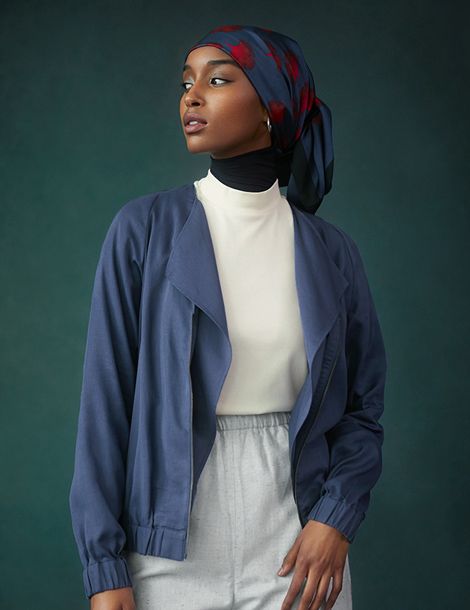 Geometric Glamour: The Color-Blocked Shawl Sensation  
Color blocking is not just a playful art form but also a bold fashion statement, and when it comes to shawls, it's no different. The geometric lines and color contrasts of this shawl outfit create a look that's both avant-garde and effortlessly stylish. It's a perfect match for the creative spirit who loves to stand out in a crowd. This look is not just clothing; it's wearable art.

Rustic Elegance: The Earthy Shawl Knot 
Earthy tones bring us back to nature and when tied into a sophisticated knot, a shawl can transform an ordinary outfit into something special. This style speaks to the individual who finds beauty in simplicity and elegance in the understated. The knot is a signature touch that adds both function and flair.

Golden Hour: The Head-Wrapped Shawl  
As the sun sets, golden hues cast a glow that's perfectly captured by this head-wrapped shawl. It's a style that says you're in tune with the world's natural rhythms and ready to shine in your light. This shawl is an ode to the golden hour, and to wearing your confidence as gracefully as you do this piece of fabric.

Soft Hues: The Pastel Shawl Elegance 
Pastels have a way of softening the overall look, and a shawl in these hues adds a touch of femininity and grace. It's a versatile piece that can be wrapped or draped, complementing any outfit with its subtle charm. This shawl is perfect for those days when you want to add a dash of color without overwhelming your look.

Sunny Disposition: The Cheerful Yellow Shawl 
Yellow, the color of optimism and happiness, is here to brighten up any ensemble. This shawl exudes a cheerful vibe that's contagious. Whether you're wrapping it around your neck or draping it over your shoulders, it's a sure way to bring a smile to your face and warmth to your outfit.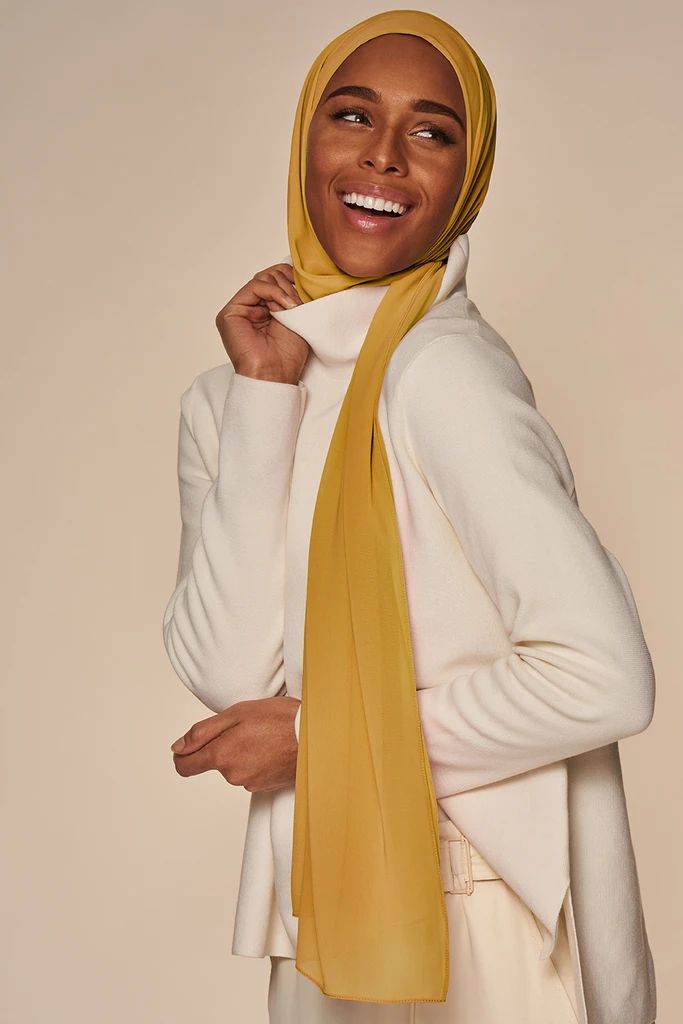 Casual Elegance: The Versatile Shawl Wrap 
The casual elegance of a shawl wrap is epitomized in this outfit, where comfort meets style in a harmonious blend. The soft hues and the relaxed drape offer a sophisticated yet understated look, perfect for a day of leisure or a casual outing. This shawl wrap proves that comfort doesn't have to compromise on style, and style doesn't have to forgo comfort.

Printed Perfection: The Chic Shawl Headwrap 
The shawl headwrap brings an artistic flair to any ensemble, merging functionality with high fashion. The printed pattern adds a dynamic edge to the look, serving both as a headpiece and a bold fashion statement. This is an ideal choice for those who appreciate a look that's both culturally rich and contemporary.

Satin Sheen: The Luxurious Evening Shawl 
An evening out deserves a touch of luxury, and a satin shawl draped over an elegant dress provides just that. The smooth fabric catches the light with every movement, adding a sophisticated glow to the outfit. It's a timeless piece that exudes glamour, perfect for a formal event or a special night out.

Modern Tradition: The Tied Shawl Scarf 
A tied shawl scarf is a nod to tradition with a modern twist. The careful knotting technique showcases the fabric's texture and adds an element of interest to the outfit. It's a versatile accessory that can be styled in various ways, making it a staple for the contemporary woman.

Graphic Boldness: The Striped Shawl Accent 
Bold stripes on a shawl can elevate a simple outfit to an eye-catching ensemble. The graphic lines draw attention, while the shawl's flow adds a layer of sophistication. This look is for those who dare to make a statement with their accessories and aren't afraid to stand out.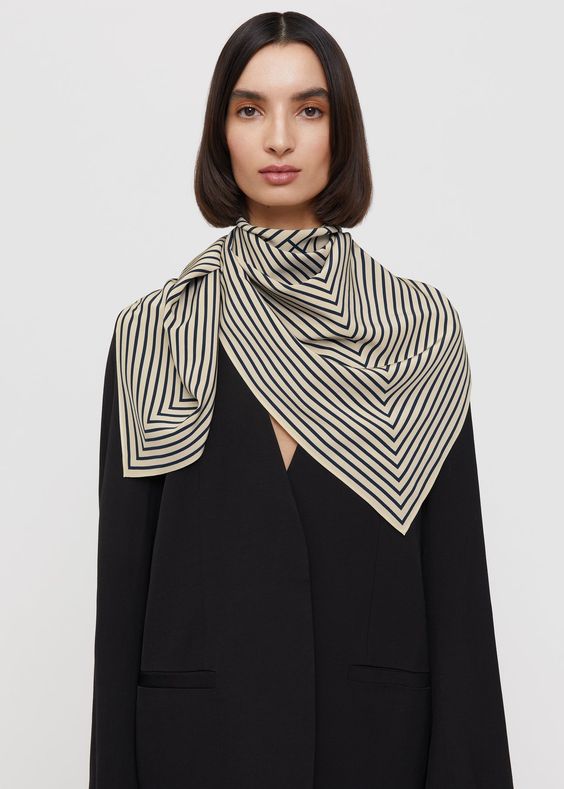 Save Pin