Fashion
Summer Glasses 2023: 21 Ideas for Stylish Eye Protection
Summertime calls for sunny adventures, beach escapades, and a whole lot of style. And what better way to elevate your fashion game while protecting your eyes than with the trendiest summer glasses of 2023? In this article, we'll explore 21 exciting ideas for summer glasses that will make you the envy of all.
Retro-Inspired Frames
Take a nostalgic trip back in time with vintage-inspired frames. Think bold cat-eye shapes, round Lennon-style glasses, and chunky oversized frames. These timeless classics never go out of style.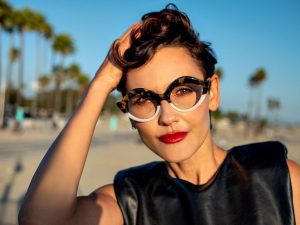 Transparent Frames
Embrace the transparent trend with glasses featuring clear frames. Transparent frames add a modern and minimalistic touch to your summer look, effortlessly blending with any outfit.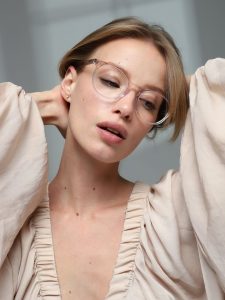 Oversized Sunglasses
Make a statement with oversized sunglasses that exude glamour and sophistication. These large frames not only offer maximum protection but also lend an air of mystery and allure to your ensemble.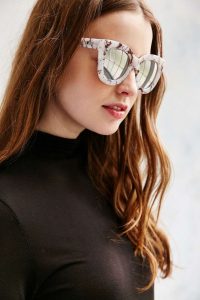 Colored Lenses
Add a pop of vibrancy to your summer accessories with sunglasses sporting colored lenses. From bold blues to fiery reds, these lenses bring a playful and energetic vibe to your look.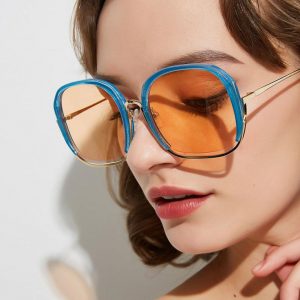 Aviator Sunglasses
A timeless classic, aviator sunglasses continue to reign supreme in the fashion world. Their sleek metal frames and teardrop-shaped lenses exude a cool and confident vibe.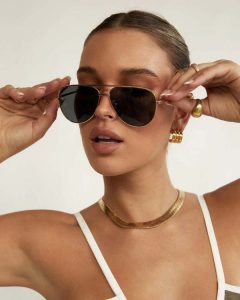 Cat-Eye Sunglasses
Channel your inner diva with cat-eye sunglasses. These feminine and stylish frames are perfect for adding a touch of vintage elegance to your summer wardrobe.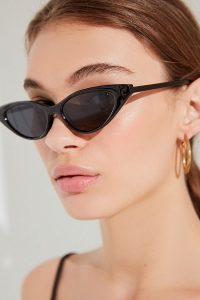 Round Frames
Embrace a retro bohemian vibe with round sunglasses. Whether you opt for small circular frames or oversized round lenses, these glasses exude a laid-back and carefree attitude.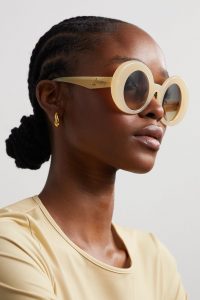 Mirrored Sunglasses
Make a bold and futuristic statement with mirrored sunglasses. These lenses reflect light, creating a captivating visual effect while providing excellent sun protection.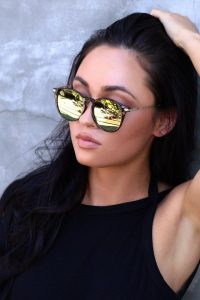 Sporty Sunglasses
For those active summer days filled with outdoor adventures, sporty sunglasses are a must-have. These sunglasses feature lightweight frames, wraparound styles, and specialized lenses designed for optimal performance.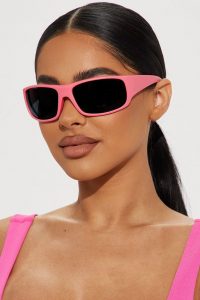 Wood Frames
Embrace nature-inspired fashion with sunglasses featuring wooden frames. These eco-friendly options add a touch of earthiness and unique texture to your summer look.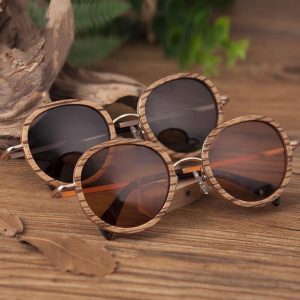 Geometric Shapes
Break away from traditional frame shapes with sunglasses that boast geometric designs. Triangular, hexagonal, and pentagonal frames add an edgy and avant-garde element to your style.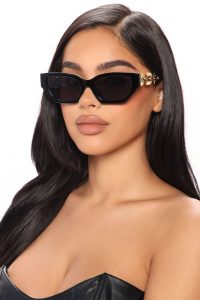 Gradient Lenses
Enjoy a seamless transition from dark to light with gradient lenses. These lenses provide both style and functionality by offering sun protection on the top while maintaining a clear view from the bottom.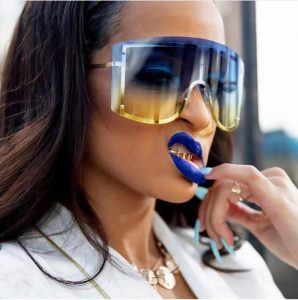 Browline Sunglasses
Channel a retro-cool vibe with browline sunglasses. With thick upper frames and thin lower rims, these glasses strike the perfect balance between vintage and contemporary.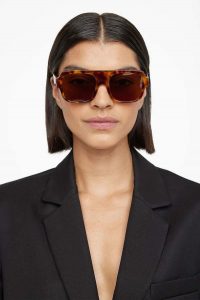 Floral Prints
Embrace the blooming beauty of summer with sunglasses adorned with floral prints. These whimsical patterns add a touch of femininity and grace to your overall look.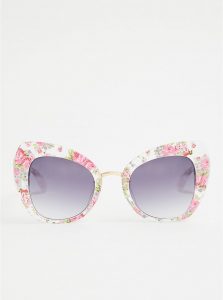 Slim Frames
Embrace minimalism with slim and sleek frames. These understated glasses provide a clean and sophisticated aesthetic that complements any outfit.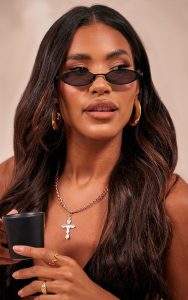 Choosing the Right Sunglasses for Your Face Shape
Oval Face Shape
If you have an oval face shape, consider yourself lucky as you can pull off almost any sunglasses style. From aviators to oversized frames, the world is your oyster. Experiment with different shapes and sizes to find the perfect fit for your personal style.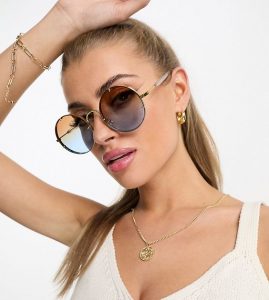 Square Face Shape
If you have a square face shape with strong jawlines and a broad forehead, choose sunglasses that soften your features. Round or oval frames work well to add curves and balance out the angularity of your face. Steer clear of square or geometric frames that emphasize the sharpness of your face shape.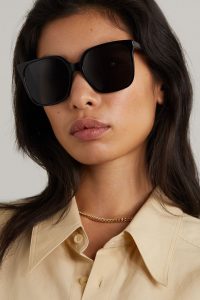 Heart Face Shape
For a heart-shaped face with a wider forehead and narrower chin, opt for sunglasses that widen the lower part of your face. Cat-eye frames, round shapes, or aviators with a slight upsweep are ideal choices. Avoid oversized frames that overpower your delicate features.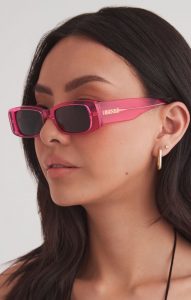 Diamond Face Shape
Diamond-shaped faces have broad cheekbones and a narrow chin and forehead. To highlight your cheekbones and soften your angles, choose sunglasses with distinctive brow lines or rimless styles. Oval or cat-eye frames are also flattering options. Avoid narrow frames that accentuate the width of your cheekbones.
Tips for Selecting Summer Glasses
UV Protection
Ensure that your sunglasses offer 100% UV protection. Look for labels or stickers indicating that the lenses block both UVA and UVB rays. Protecting your eyes from harmful UV radiation is crucial for maintaining good eye health.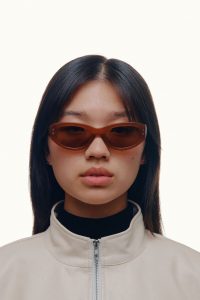 Polarized Lenses
Consider opting for polarized lenses, especially if you spend a lot of time near water or in highly reflective environments. Polarized lenses reduce glare, improve visual clarity, and enhance contrast, providing a more comfortable and enjoyable experience.