Fashion
Top 15 Plus Size Summer Dress Trends for 2023
As the summer season approaches, it's time to explore the latest trends in plus size summer dresses. Whether you prefer a flowy maxi dress or a vibrant floral print, there are plenty of options to suit your style. Here are the top 15 ideas for plus size summer dresses in 2023:
1. Flowy Maxi Dresses for Effortless Style
Maxi dresses are a summer staple, and they look fabulous on plus size individuals. Opt for flowy and lightweight fabrics that allow for easy movement and breathability. Choose solid colors or bold prints to make a statement while enjoying the comfort and versatility of a maxi dress.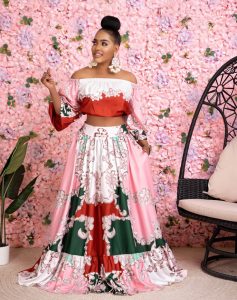 2. Vibrant Floral Prints to Embrace the Season
Floral prints are synonymous with summer, and they are perfect for plus size summer dresses. Embrace the season by choosing dresses adorned with vibrant flowers. Opt for larger floral patterns as they can create an illusion of a more balanced silhouette.
3. Off-Shoulder and Cold-Shoulder Styles for a Chic Look
Off-shoulder and cold-shoulder dresses are not only trendy but also incredibly flattering for plus size individuals. These styles draw attention to the shoulders and collarbones while providing coverage and support. Look for off-shoulder or cold-shoulder dresses with ruffles or other embellishments to add an extra touch of femininity.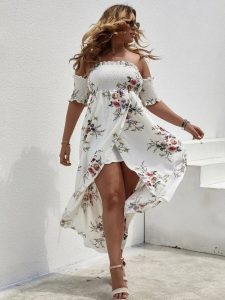 4. Wrap Dresses: Flattering and Versatile
Wrap dresses are a classic option for all body types, and they work wonders for plus size individuals. The adjustable waistline allows for a customizable fit, highlighting your curves in all the right places. Choose wrap dresses in solid colors or geometric prints for a modern and sophisticated look.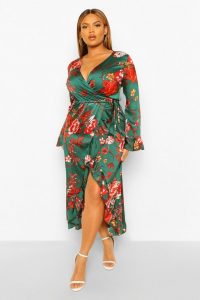 5. Lightweight Fabrics for Breathability
When selecting plus size summer dresses, prioritize lightweight and breathable fabrics such as cotton, linen, or chiffon. These fabrics allow air to circulate, keeping you cool and comfortable even on the hottest days. Avoid heavy or clingy materials that can make you feel sweaty and uncomfortable.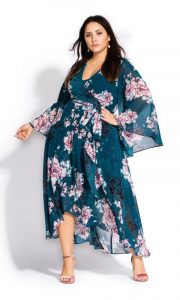 6. Bohemian-Inspired Dresses: Perfect for a Boho Summer
Bohemian-inspired dresses exude a laid-back and carefree vibe, making them ideal for a boho summer look. Opt for flowy silhouettes, earthy tones, and intricate patterns. Pair your bohemian dress with sandals or ankle boots and accessorize with layered necklaces and statement rings for a boho-chic ensemble.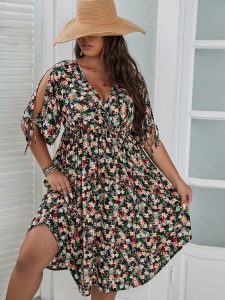 7. Ruffles and Frills to Add Feminine Charm
Ruffles and frills are a fantastic way to add a touch of femininity to your plus size summer dresses. Look for dresses with ruffle details on the sleeves, neckline, or hemline. These embellishments create movement and visual interest, enhancing your overall look.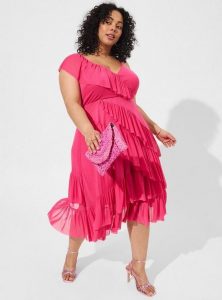 8. Shirt Dresses: Classic and Comfortable
Shirt dresses are timeless and offer a classic yet comfortable option for plus size individuals. Opt for shirt dresses in lightweight fabrics with a defined waistline to create a flattering silhouette. Roll up the sleeves for a more casual and relaxed look, or dress it up with a belt and statement accessories for a more polished ensemble.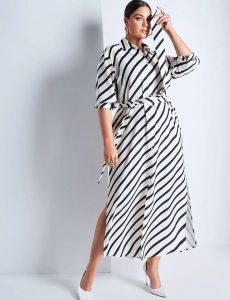 9. Stripes: Timeless Patterns for Summer Vibes
Stripes are a timeless pattern that never goes out of style. Opt for plus size summer dresses featuring vertical stripes, as they create the illusion of a longer and slimmer silhouette. Choose dresses with varying stripe widths or opt for a bold, nautical-inspired look with thick navy and white stripes.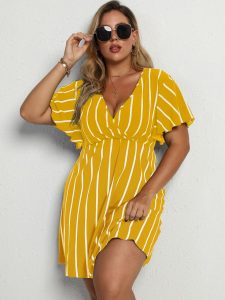 10. A-Line Dresses for a Flattering Silhouette
A-line dresses are a flattering choice for plus size individuals as they cinch at the waist and flare out, creating an hourglass shape. Look for A-line dresses in solid colors or subtle patterns. Pair them with wedges or sandals to elongate your legs and complete the look.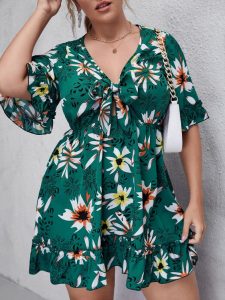 11. Midi Dresses: A Versatile Length for Various Occasions
Midi dresses are a versatile option that falls between the knee and ankle. They offer a balance between style and comfort, making them suitable for various occasions. Choose midi dresses with interesting prints or vibrant colors to make a statement. Style them with sandals or heels depending on the formality of the event.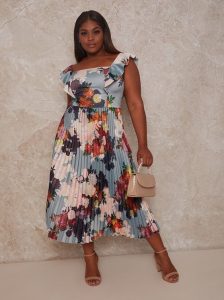 12. Tropical Prints for a Vacation-Inspired Wardrobe
Transport yourself to a tropical paradise with plus size summer dresses featuring vibrant and playful prints. Opt for dresses adorned with palm leaves, exotic flowers, or fruity motifs. These prints exude a vacation vibe, making them perfect for beach getaways or summer parties.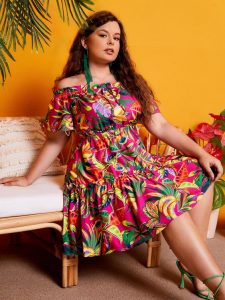 13. Bold Colors to Make a Statement
Don't shy away from bold and vibrant colors when it comes to plus size summer dresses. Embrace hues like bright red, electric blue, or sunny yellow to make a statement and showcase your personality. Pair colorful dresses with neutral accessories to let the dress take the center stage.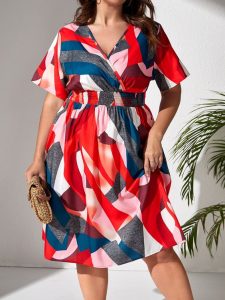 14. Lace and Crochet Details for a Romantic Touch
Lace and crochet details add a romantic and feminine touch to plus size summer dresses. Look for dresses with lace accents on the sleeves, neckline, or hemline. Crochet dresses create a bohemian-inspired look, perfect for summer festivals or garden parties.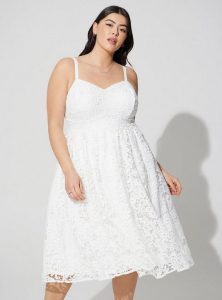 15. Jumpsuits: An Alternative to Dresses for Stylish Comfort
If you're looking for an alternative to dresses, jumpsuits are a stylish and comfortable option. Plus size jumpsuits come in a variety of styles, from wide-leg to tapered, allowing you to find the perfect fit for your body shape. Opt for jumpsuits in lightweight fabrics and bold prints for a fashion-forward summer look.