Fashion
Trendy Bikini Styles for 2023: 25 ideas
Welcome to the exciting world of bikini swimwear in 2023! With summer just around the corner, it's time to update your swimwear collection and dive into the latest trends. Whether you're planning a beach vacation or simply want to hit the pool in style, this article will guide you through 25 bikini ideas that are sure to make a splash.
Bold and Bright Colors
In 2023, vibrant and eye-catching colors are taking center stage in the world of bikinis. From electric blues to fiery reds, these bold hues will make you stand out from the crowd. Embrace the power of color and choose a bikini that reflects your unique personality.
High-Waisted Bikinis
High-waisted bikinis are making a comeback this year. These flattering and retro-inspired swimsuits accentuate your waist and provide a bit more coverage without sacrificing style. They are perfect for those who want to embrace a vintage look while enjoying the comfort and confidence of a modern bikini.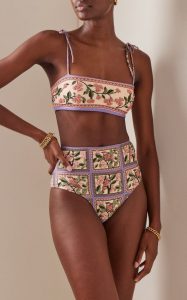 One-Shoulder Bikinis
For a touch of asymmetry and elegance, one-shoulder bikinis are the way to go. This stylish design adds a sophisticated twist to your beach ensemble, creating a sleek and fashionable silhouette.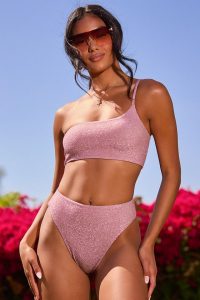 Ruffled Bikinis
Ruffled bikinis are all about adding a playful and feminine touch to your swimwear. The delicate frills and flounces create movement and texture, giving your bikini a fun and flirty vibe. Whether you opt for subtle ruffle details or go all out with cascading layers, this trend is perfect for those who want to embrace their girly side.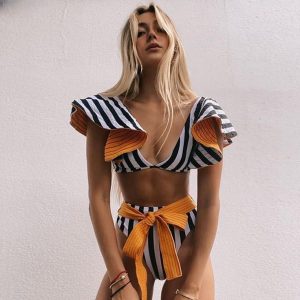 Cut-Out Bikinis
If you're looking to show a little skin while still maintaining a sense of mystery, cut-out bikinis are the answer. These strategically placed cut-outs add an element of intrigue and allow you to flaunt your best features. Whether it's a peek-a-boo cut-out on the sides or an intricate design on the back, this trend is sure to turn heads.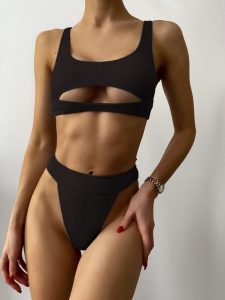 Classic Bikini Styles That Never Go Out of Fashion
Triangle Bikinis
The classic triangle bikini is a timeless staple that never fails to make a statement. Simple yet versatile, this style suits all body types and offers adjustable coverage. Whether you prefer a solid color or a trendy pattern, the triangle bikini is a must-have in every swimwear collection.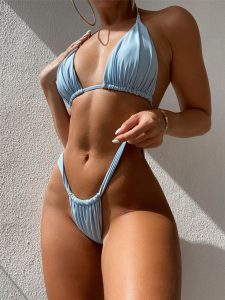 Bandeau Bikinis
Bandeau bikinis are perfect for those looking to avoid tan lines while still looking chic. This strapless style highlights your shoulders and collarbones, creating an elegant and sophisticated look. With various options like twist-front bandeaus or bandeaus with removable straps, you can customize your bikini to suit your style and comfort.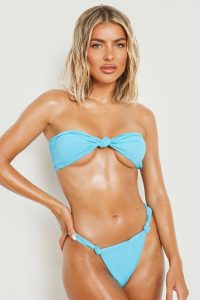 Halter Neck Bikinis
Halter neck bikinis are a favorite among many for their flattering and supportive design. The halter straps tie around the neck, providing lift and enhancing the bust area. This style is great for those with a larger bust or anyone who wants to add a touch of glamour to their beach look.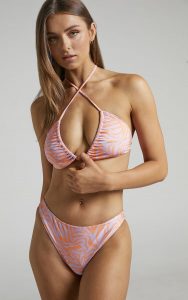 String Bikinis
For those who love to show off their curves and embrace minimalism, string bikinis are a go-to choice. The adjustable strings allow you to customize the fit and show as much or as little skin as you desire. Available in a variety of colors and prints, string bikinis offer endless possibilities for mixing and matching.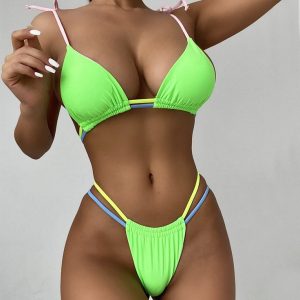 Retro-Inspired Bikinis
Retro-inspired bikinis are perfect for those who appreciate vintage charm. From high-waisted bottoms to polka dots and gingham prints, these bikinis bring a sense of nostalgia to your beach attire. Embrace the timeless elegance of the past with a retro-inspired bikini that adds a touch of sophistication to your summer wardrobe.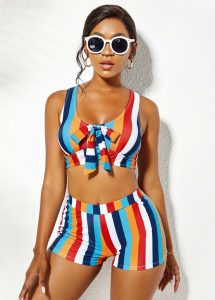 Unique Bikini Trends for the Adventurous
Sporty Bikinis
For the active beachgoers, sporty bikinis are the way to go. These bikinis are designed with functionality in mind, offering extra support and coverage for water sports and activities. Look for bikinis with racerback tops, secure straps, and durable materials that will stay in place no matter how active you get.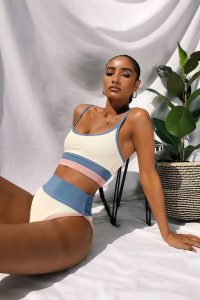 Mesh Bikinis
Mesh bikinis are making waves in 2023 with their sexy and edgy appeal. These bikinis feature strategically placed mesh panels that add a touch of allure without revealing too much. Whether it's a mesh insert on the sides or a mesh overlay, this trend adds a hint of mystery to your beach look.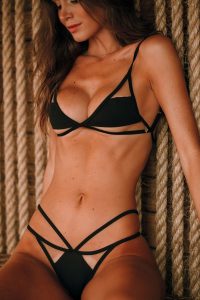 Fringe Bikinis
Channel your inner bohemian goddess with fringe bikinis. The playful and flowy fringe details add movement and a sense of fun to your swimwear. Whether it's long fringes that sway with your every step or delicate fringes that add a subtle flair, these bikinis are perfect for those who want to make a fashion statement.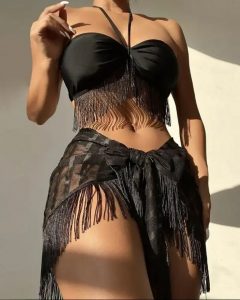 Metallic Bikinis
For the fashion-forward beach babes, metallic bikinis are a must-have. These shimmering swimsuits catch the sunlight and give you a radiant glow. Whether it's a metallic gold, silver, or bronze, these bikinis add a touch of glamour and sophistication to your beach ensemble. Stand out from the crowd and shine like a star in a stunning metallic bikini.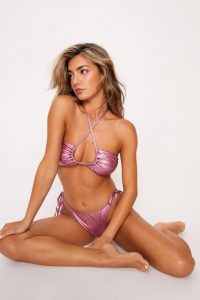 Wrap Bikinis
Wrap bikinis offer a unique and versatile style that allows you to customize your beach look. These bikinis feature wrap-around straps or fabric that can be tied in various ways, creating different looks each time you wear them. Whether you prefer a simple wrap-around design or a more intricate knotting technique, these bikinis provide endless possibilities for creativity and personalization.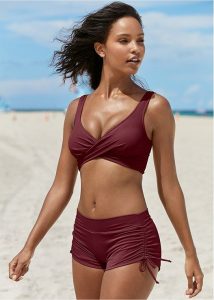 Best Bikini Styles for Different Body Types
Apple-Shaped Body
If you have an apple-shaped body, meaning you carry weight around your midsection, opt for high-waisted bikinis that provide coverage and support. Look for styles with ruching or draping that flatter your waistline while drawing attention to your bust or legs. Avoid bikinis with thick waistbands or excessive detailing around the midsection.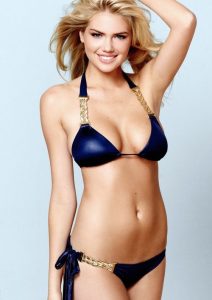 Pear-Shaped Body
For those with a pear-shaped body, where the hips are wider than the bust, bikinis with details on the upper half can help create balance. Look for tops with embellishments, ruffles, or bold patterns to draw attention upward. Opt for bottoms with higher cuts to elongate your legs and create a more proportionate look.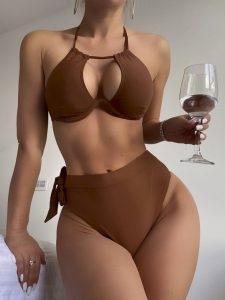 Hourglass-Shaped Body
If you have an hourglass figure, where your bust and hips are well-balanced with a defined waist, you're fortunate to rock a variety of bikini styles. Embrace your curves with form-fitting styles such as halter neck bikinis or wrap-around designs that accentuate your waistline. Opt for supportive tops and bottoms that highlight your natural proportions.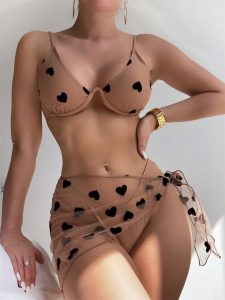 Athletic Build
For those with an athletic build, characterized by a toned and muscular physique, bikinis with feminine details can add softness and femininity to your look. Ruffled tops, bandeau styles, or bikinis with intricate patterns can create curves and enhance your feminine features. Experiment with bold colors and playful prints to add visual interest.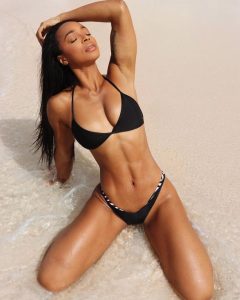 Plus-Size Body
Plus-size bodies deserve stylish and comfortable swimwear options. Look for plus-size bikini styles that provide ample support and coverage while embracing your curves. High-waisted bikinis, tankinis, or one-piece swimsuits with strategic cut-outs can be flattering choices. Opt for solid colors or vertical patterns to elongate your silhouette.
Must-Have Bikini Accessories
Completing your beach or poolside look goes beyond the bikini itself. Here are some must-have accessories to enhance your style:
Stylish Cover-Ups
Cover-ups are versatile pieces that provide both style and functionality. Whether it's a flowy maxi dress, a lightweight kimono, or a chic sarong, these cover-ups allow you to transition effortlessly from the water to a beachside lunch or a stroll along the shoreline.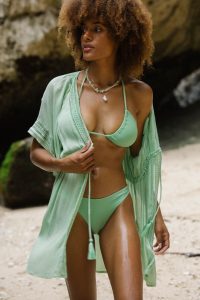 Oversized Hats
Shield yourself from the sun in style with an oversized hat. Not only do they offer protection for your face and hair, but they also add a touch of glamour to your overall look. Choose a floppy straw hat or a wide-brimmed sun hat for a chic and trendy appearance.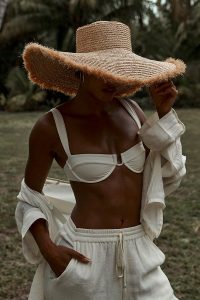 Chic Sunglasses
Complete your beach ensemble with a pair of chic sunglasses. Opt for oversized frames, cat-eye styles, or trendy mirrored lenses to elevate your fashion game while protecting your eyes from the sun's rays. Find a shape and color that suits your face and personal style.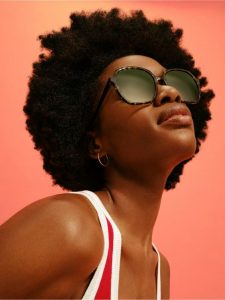 Statement Jewelry
Add a touch of glamour to your bikini look with some statement jewelry. Layered necklaces, stacked bracelets, or colorful beaded anklets can complement your swimwear and express your unique style. Choose pieces that are water-resistant and won't tarnish in the sun or saltwater.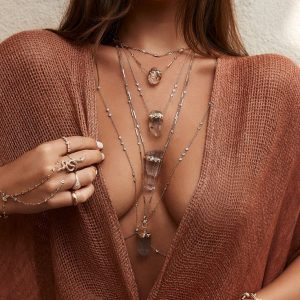 Comfortable Sandals
When it comes to footwear, opt for comfortable and stylish sandals. Look for designs that are water-friendly and easy to slip on and off. Whether it's classic flip-flops, trendy slides, or strappy sandals, prioritize comfort to enjoy your beach adventures to the fullest.