Fashion
Winter Skirt Outfits for 2023-2024: 17 Stylish Ideas
Winter is the perfect season to showcase your fashion creativity with stylish skirt outfits that keep you warm and on-trend. Here are 17 chic winter skirt outfit ideas to inspire your wardrobe for the 2023-2024 season.
1. Midi Skirt and Cozy Turtleneck
Combine a midi skirt with a warm turtleneck sweater and knee-high boots for a classic winter look.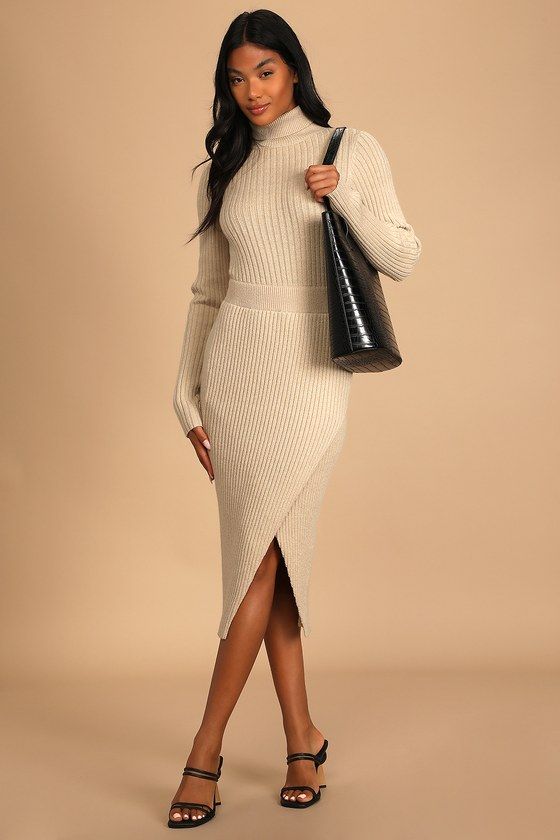 2. Plaid Mini Skirt with Knee-High Socks
Embrace a preppy style with a plaid mini skirt, knee-high socks, and ankle boots.
3. A-Line Skirt and Fitted Blouse
Opt for an A-line skirt paired with a fitted blouse and heels for a professional and elegant ensemble.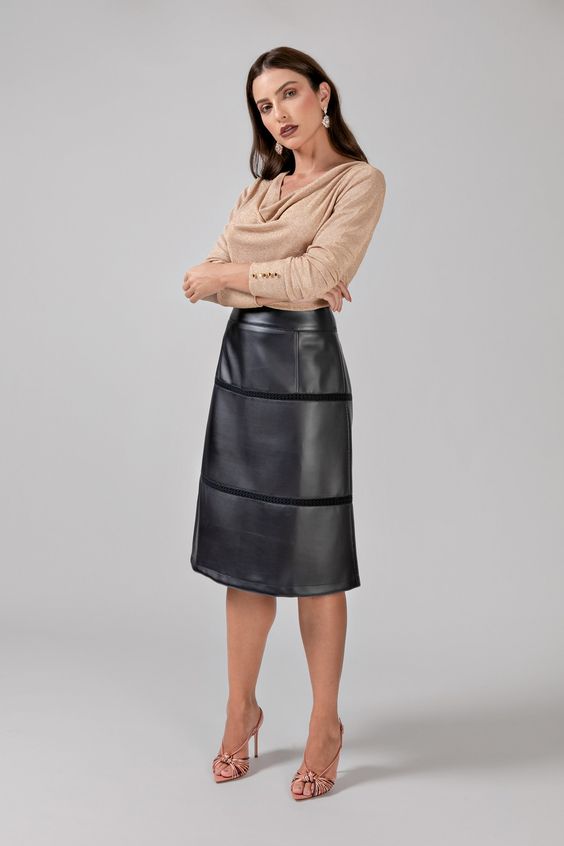 4. Velvet Maxi Skirt with Fur Accents
Choose a luxurious velvet maxi skirt and add fur accents for a glamorous and cozy winter look.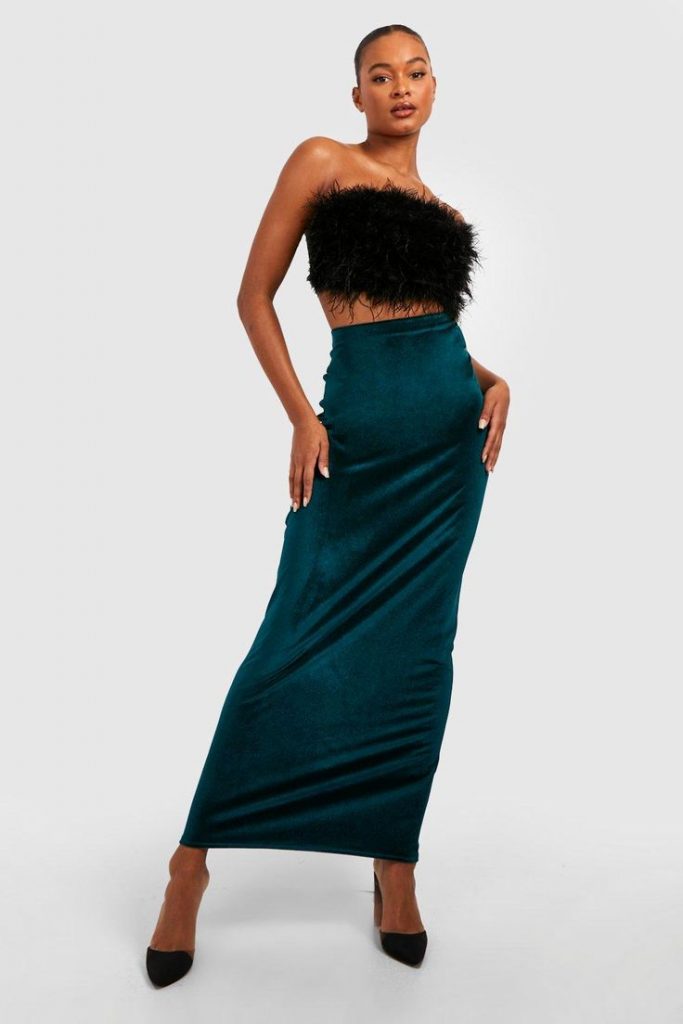 5. Denim Skirt and Chunky Cardigan
Style a denim skirt with a chunky cardigan, tights, and ankle boots for a casual yet trendy outfit.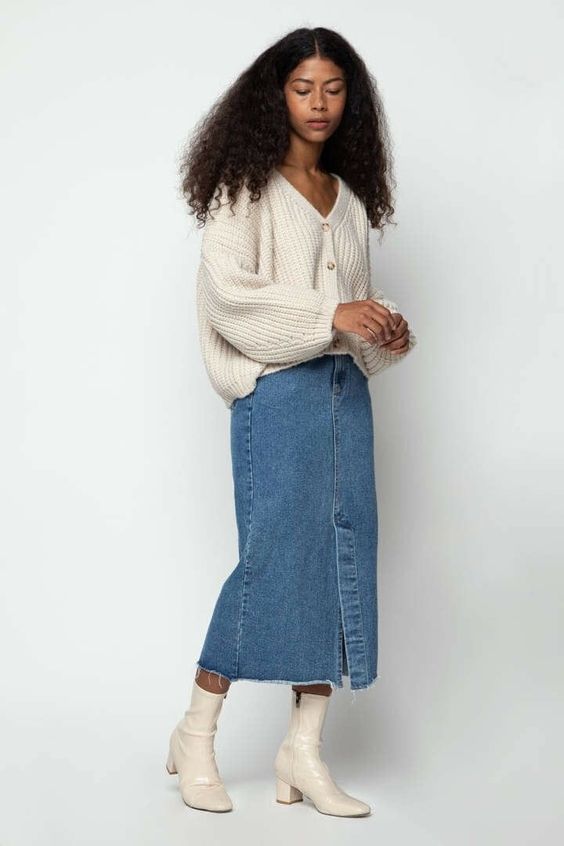 6. Leather Skirt with Sweater and Over-the-Knee Boots
Channel an edgy vibe with a leather skirt, a cozy sweater, and over-the-knee boots for a chic winter ensemble.
7. Pleated Skirt and Blazer
Opt for a pleated skirt paired with a structured blazer for a polished and stylish office look.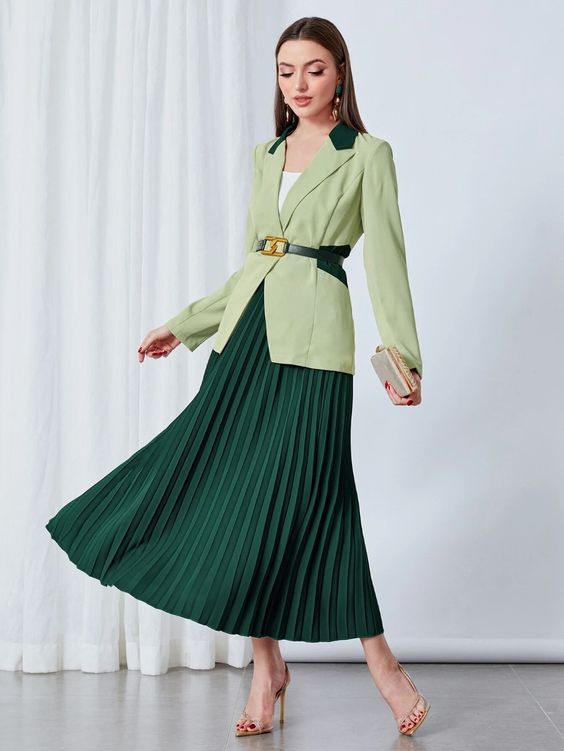 8. Wrap Skirt and Knit Tights
Stay warm and fashionable with a wrap skirt and textured knit tights, perfect for adding a cozy touch.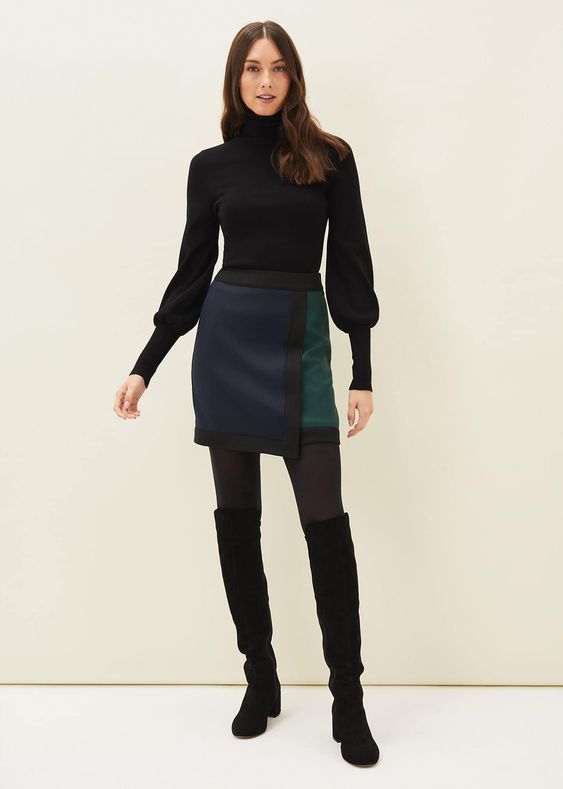 9. Boho Floral Skirt with Knit Top
Evoke a bohemian style with a floral skirt and a chunky knit top for a laid-back winter look.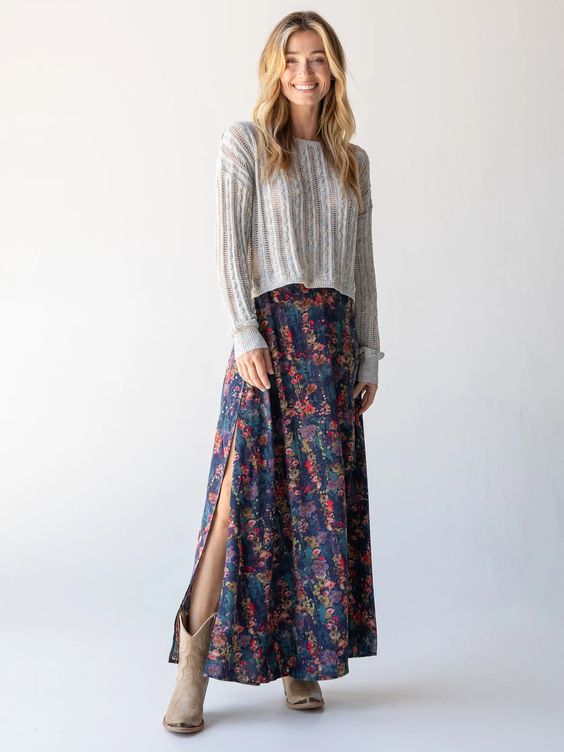 10. Mini Skirt and Long Coat
Pair a wool mini skirt with a long coat, tights, and ankle boots for a winter outfit that's both stylish and warm.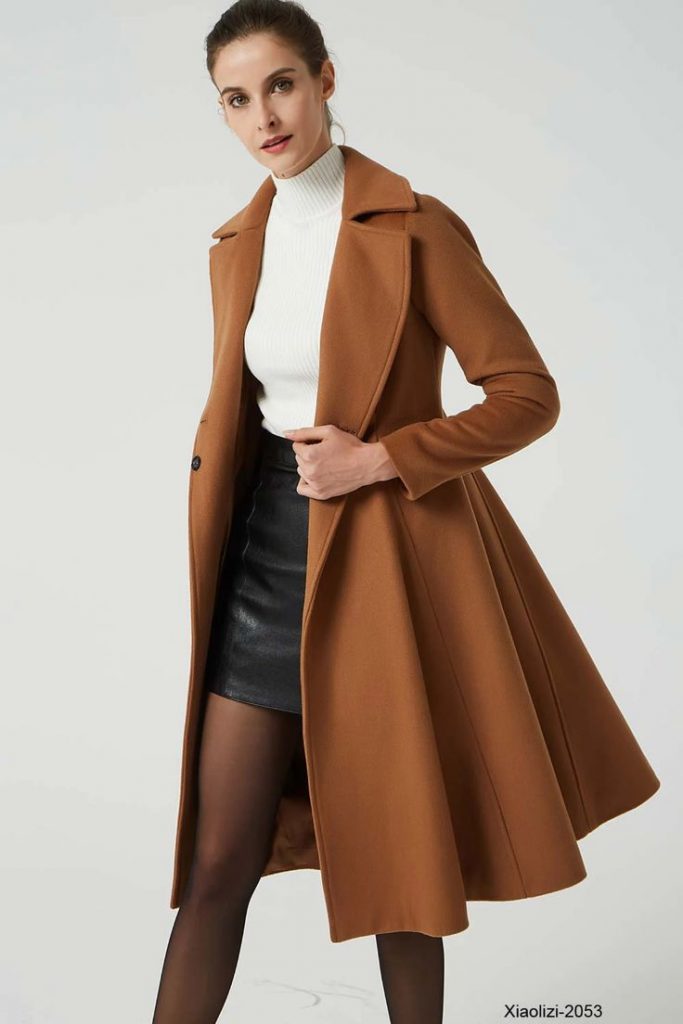 11. Tulle Skirt and Fitted Sweater
Create a romantic look with a tulle skirt and a fitted sweater for a charming and feminine winter outfit.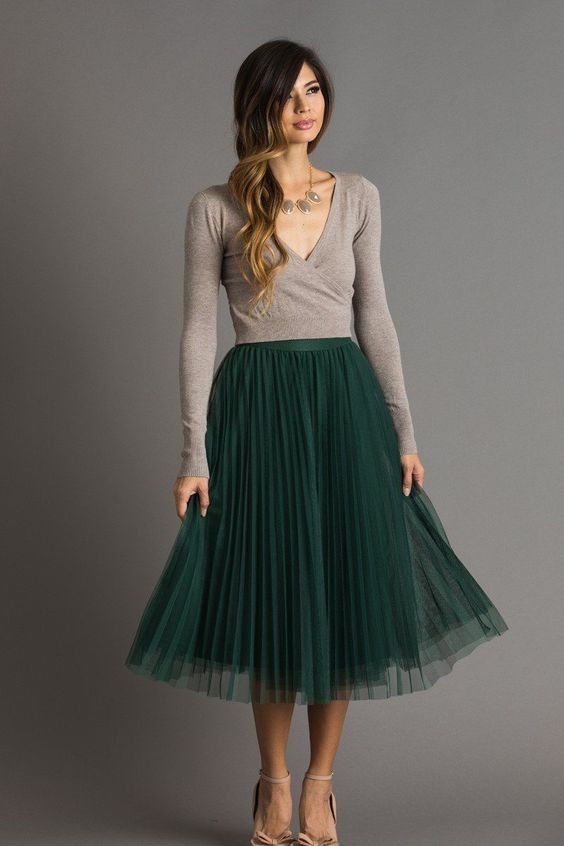 12. Skirt with Turtleneck and Beret
Embrace a vintage-inspired look with a corduroy skirt, a cozy turtleneck, and a beret.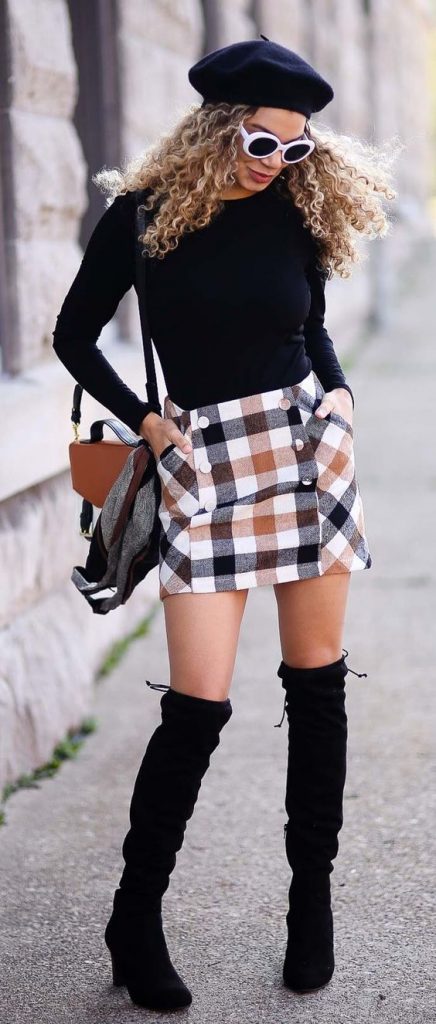 13. Sequin Skirt and Faux Fur Jacket
Add some glamour to your winter with a sequin skirt and a faux fur jacket for a dazzling night out.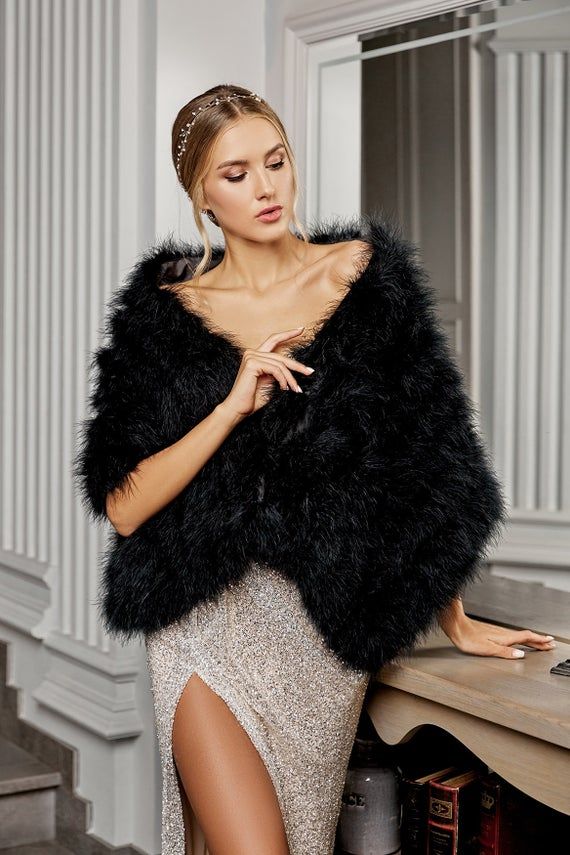 14. Satin Midi Skirt and Silk Blouse
Choose a satin midi skirt paired with a silk blouse for a sophisticated and elegant winter look.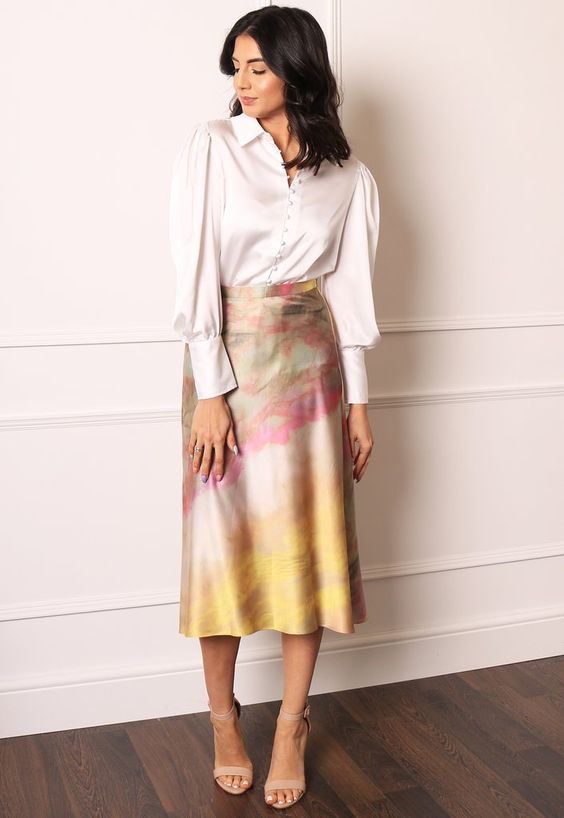 15. Houndstooth Pencil Skirt and Turtleneck
Opt for a houndstooth pencil skirt and a turtleneck for a timeless and professional outfit.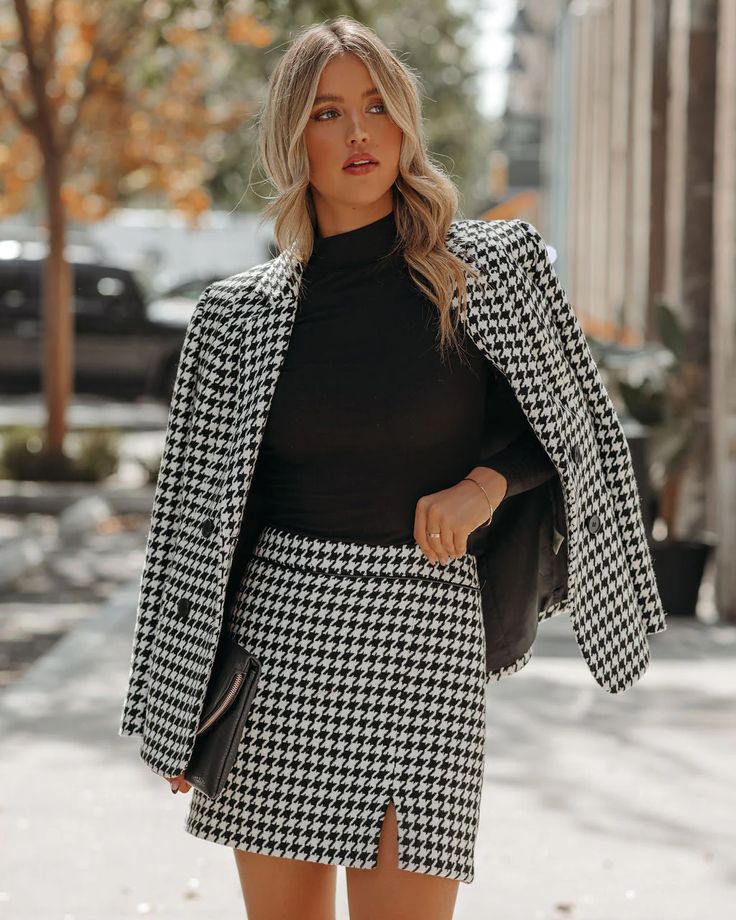 16. Denim Mini Skirt and Puffer Vest
Stay casual and warm with a denim mini skirt, a puffer vest, and sneakers for an athletic-inspired look.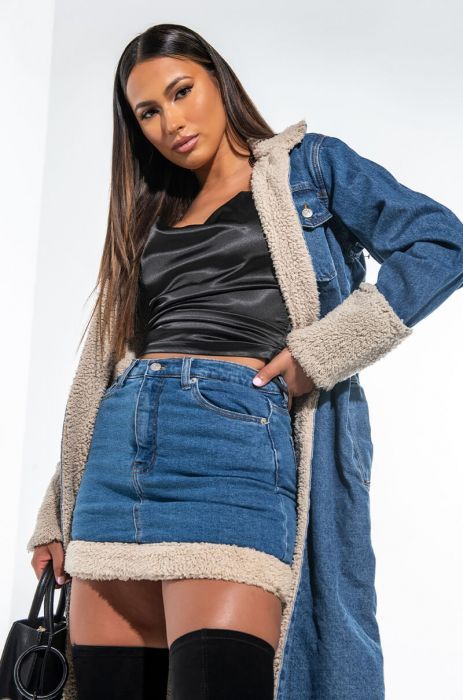 17. Suede Skirt with Fringe and Western Boots
Channel a Western vibe with a suede skirt featuring fringe details and Western boots for a unique and stylish winter outfit.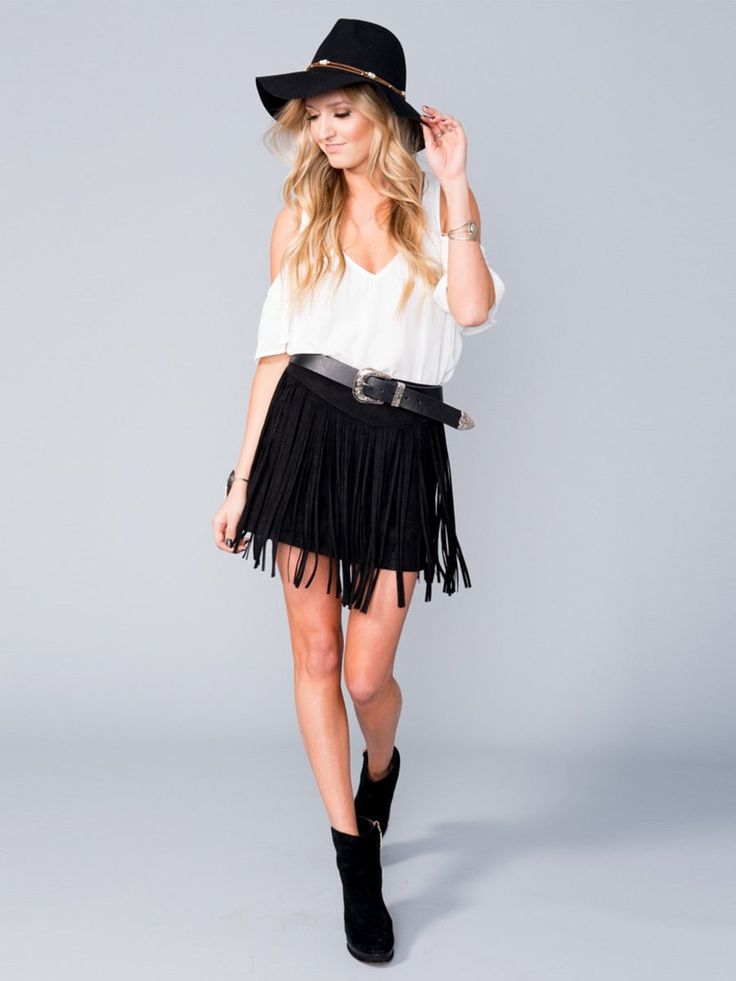 Save Pin