Hairstyle
15 Chic and Effortlessly Messy Bob Haircut Ideas: Embrace the Tousled Vibes
A messy bob haircut is the epitome of chic and effortless style. This versatile haircut allows you to rock a trendy and relaxed look while still maintaining a touch of sophistication. Whether you prefer a tousled and textured bob or a more disheveled and undone vibe, we've curated 15 fabulous messy bob haircut ideas to inspire your next salon appointment. Embrace the beauty of the messy bob and get ready to turn heads with your effortlessly cool style.
Textured Beachy Waves
Achieve a beach-inspired look with textured and tousled waves in your bob. Use a texturizing spray and a curling wand to create loose and natural-looking waves. This style exudes a carefree and effortless vibe.

Bedhead Bob
Embrace the "I woke up like this" look with a bedhead bob. Allow your hair to naturally fall into messy waves and add some volume at the roots for an undone yet stylish appearance.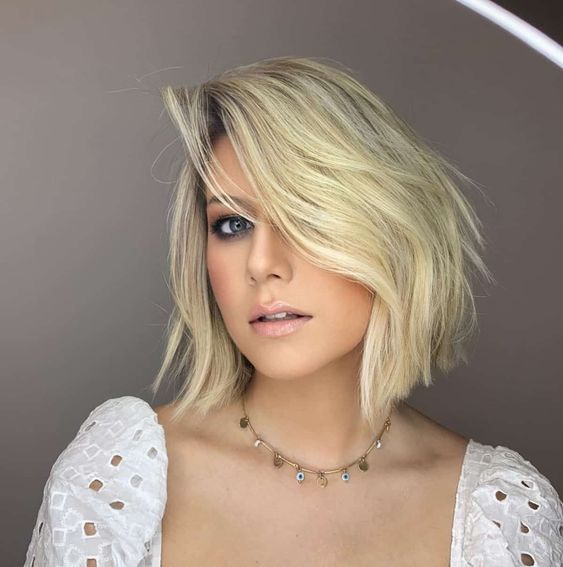 Shaggy Bob
Opt for a shaggy bob haircut for a trendy and textured look. This style features choppy layers and piecey ends, creating a messy and edgy vibe that's perfect for those who love a rock 'n' roll aesthetic.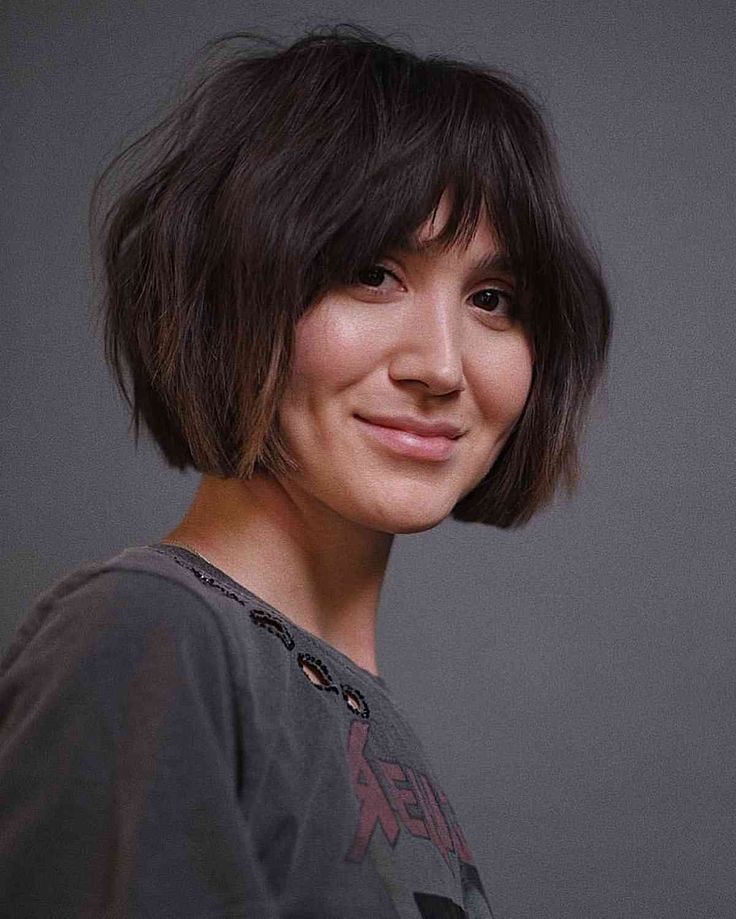 Messy Bob with Curtain Bangs
Pair your messy bob with curtain bangs for a soft and romantic look. The combination of tousled waves and face-framing bangs adds a touch of femininity and enhances your facial features.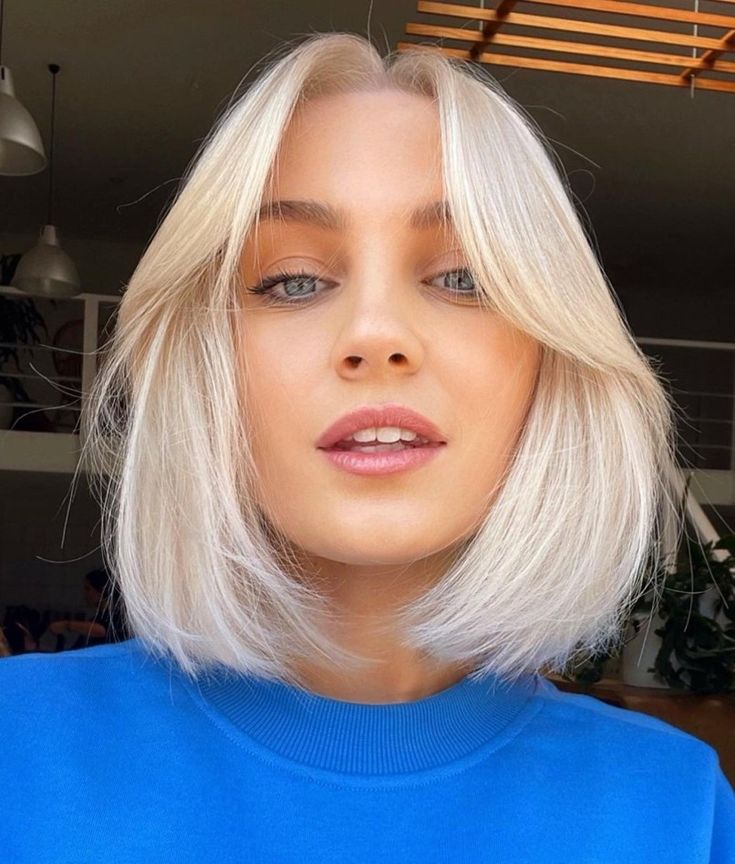 Messy Bob with Choppy Layers
Add movement and dimension to your bob with choppy layers. This haircut creates a messy and lived-in look, allowing you to effortlessly style your hair and achieve a cool and edgy appearance.
Tousled Bob with Textured Ends
Create a messy bob with textured ends for an effortlessly chic style. Use a texturizing spray or sea salt spray to enhance the tousled effect, giving your hair a lived-in and casual vibe.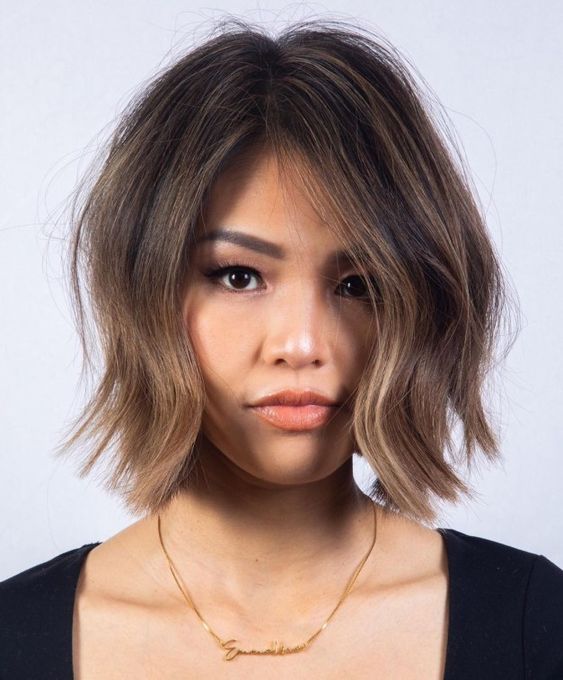 Undone Wavy Bob
Achieve an undone and slightly messy look with a wavy bob. Opt for loose and natural-looking waves, allowing your hair to fall freely and create a relaxed and carefree appearance.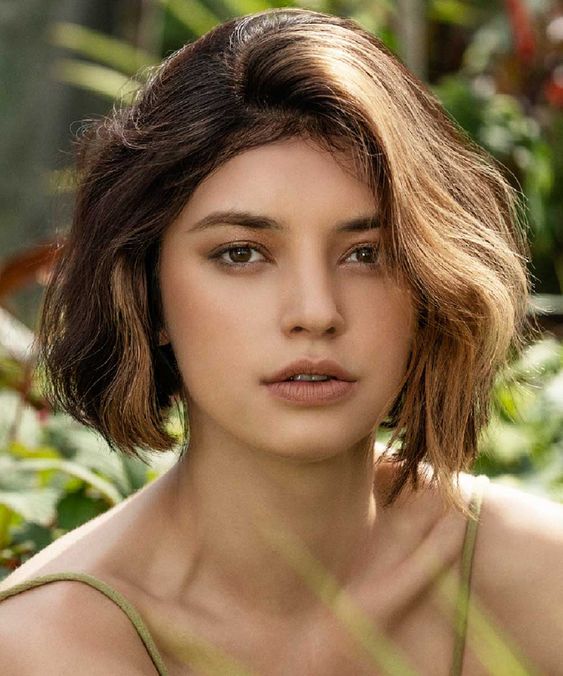 Messy Bob with Wispy Fringe
Add a touch of playfulness to your messy bob with a wispy fringe. The wispy, textured bangs create a soft and whimsical look, perfect for those who want to frame their face with a relaxed and undone style.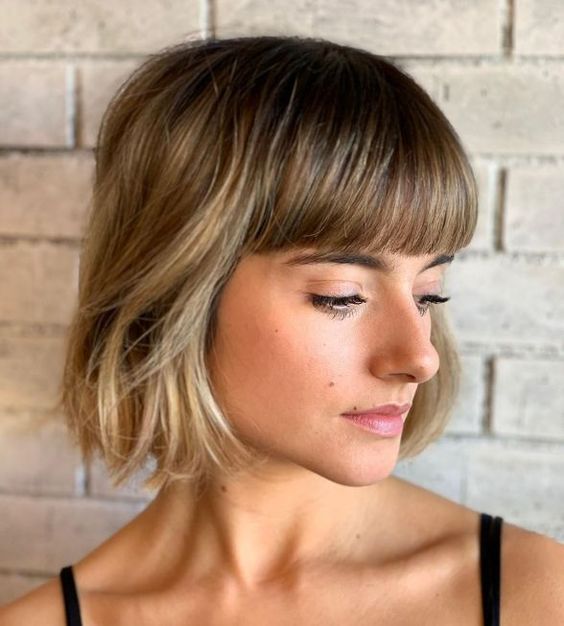 Textured Bob with Balayage Highlights
Infuse your messy bob with balayage highlights for added depth and dimension. The combination of textured layers and highlights creates a dynamic and eye-catching hairstyle.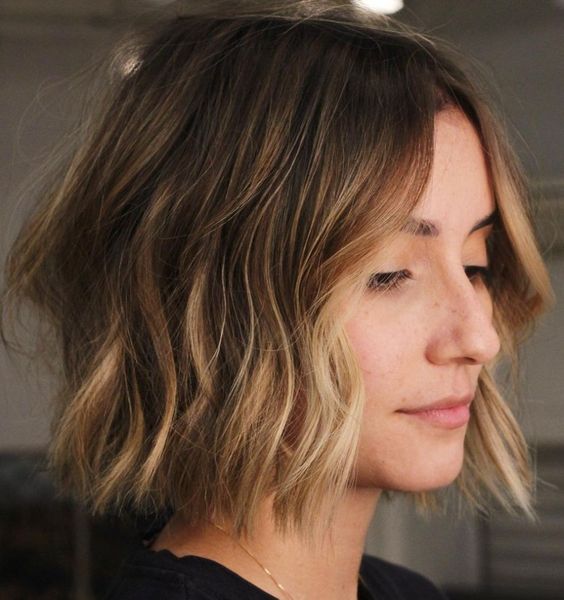 Disheveled Bob with Side Part
Create a disheveled and effortlessly cool bob with a deep side part. Allow your hair to fall naturally, creating a messy and tousled appearance that's both trendy and chic.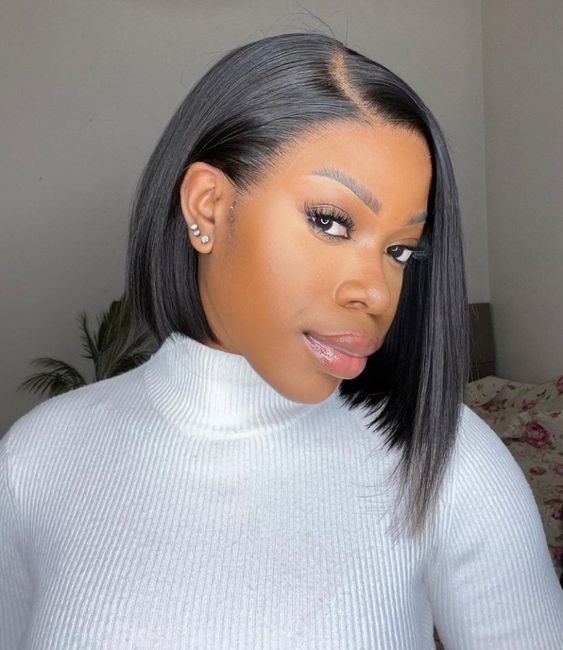 Messy Bob with Braided Accents
Elevate your messy bob with braided accents. Incorporate small braids or a fishtail braid into your hairstyle to add a playful and bohemian touch, perfect for a unique and stylish look.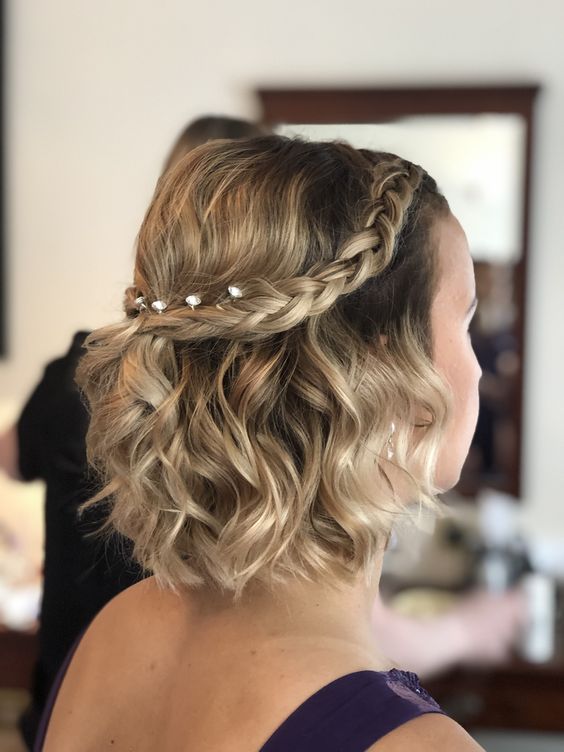 Messy Bob with Half-Up Top Knot
Combine the best of both worlds by styling your messy bob into a half-up top knot. Gather the top section of your hair and twist it into a loose knot, leaving the rest of your bob messy and textured for a trendy and effortless style.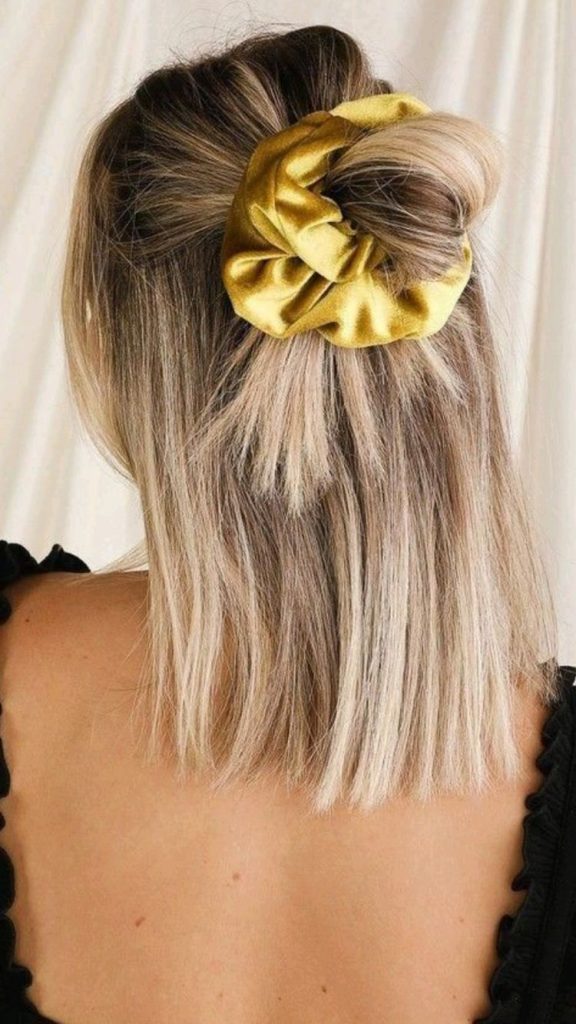 Messy Bob with Tousled Pixie Bangs
Add a touch of edginess to your messy bob with tousled pixie bangs. This combination creates a bold and unique look, showcasing your confidence and individuality.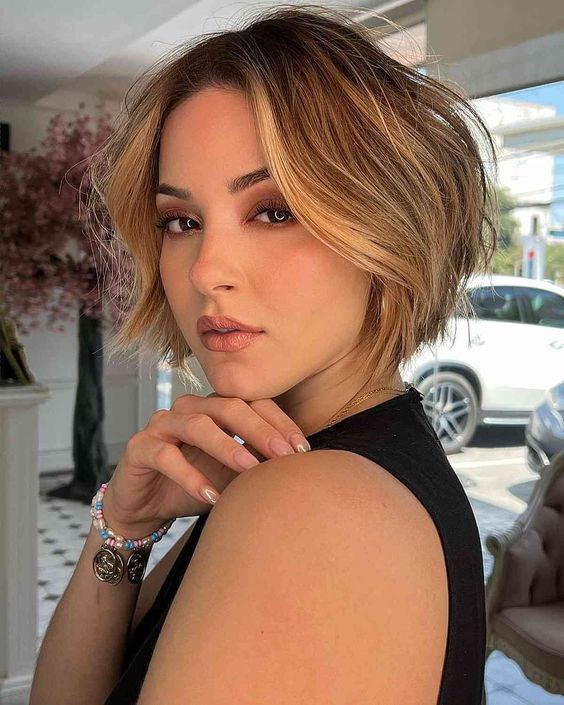 Messy Bob with Deep Waves
Create deep waves in your messy bob for a glamorous and retro-inspired appearance. Use a curling iron with a larger barrel size to achieve loose and voluminous waves, giving your hair a glamorous and textured finish.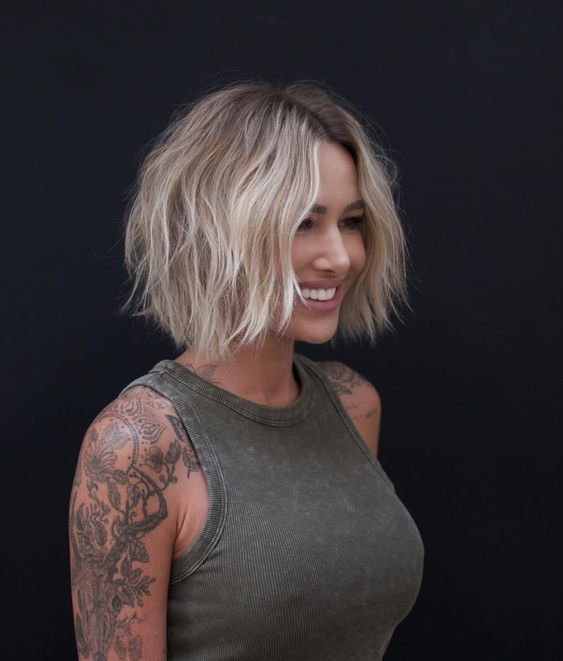 Disconnected Messy Bob
Go for a bold and modern look with a disconnected messy bob. This style features shorter layers in the back and longer layers in the front, creating a stylish contrast and an edgy vibe that's perfect for those who love to make a statement.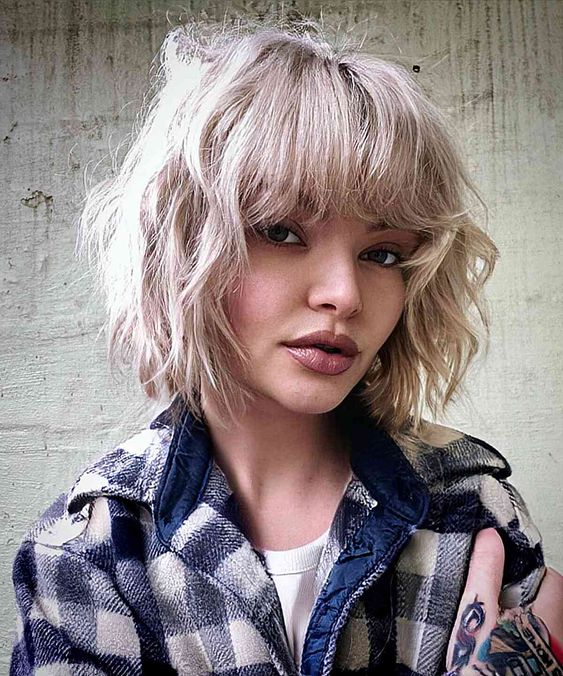 Save Pin