Hairstyle
15 Edgy Pixie Mullet Hairstyle Ideas
Pixie mullet hairstyles combine the boldness of a pixie cut with the edginess of a mullet, creating a unique and eye-catching look. If you're looking to make a statement and show off your daring personality, these 15 edgy pixie mullet hairstyle ideas are perfect for you:
1. Classic Pixie Mullet
Go for a classic pixie mullet with short sides and a longer, shaggy back for a chic and edgy appearance.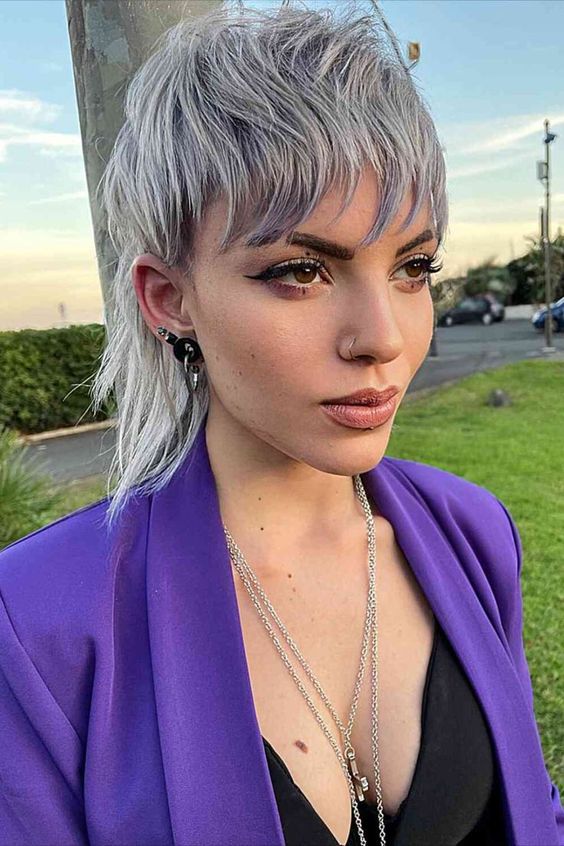 2. Mohawk Pixie Mullet
Add an edgy twist to your pixie mullet with a Mohawk-inspired look, with longer hair styled up in the middle.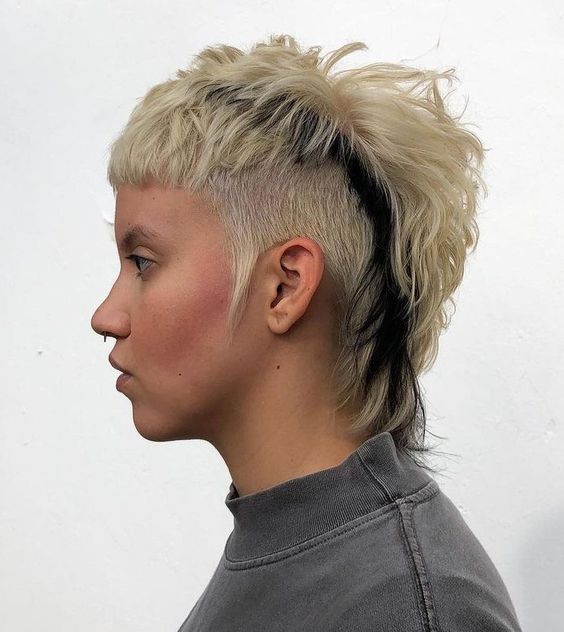 3. Asymmetrical Pixie Mullet
Embrace asymmetry with an asymmetrical pixie mullet, featuring one side longer than the other for a bold and modern look.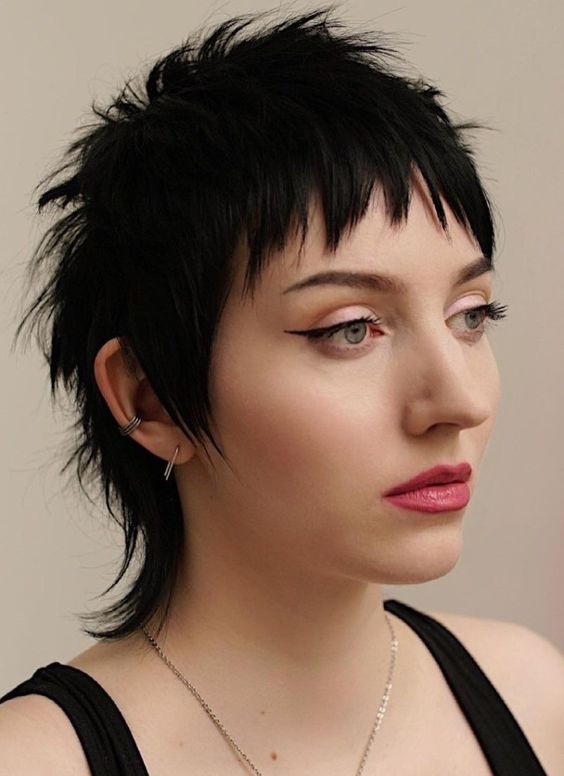 4. Spiky Pixie Mullet
Go for a spiky pixie mullet by styling the top and back hair into spikes, creating a fierce and rebellious style.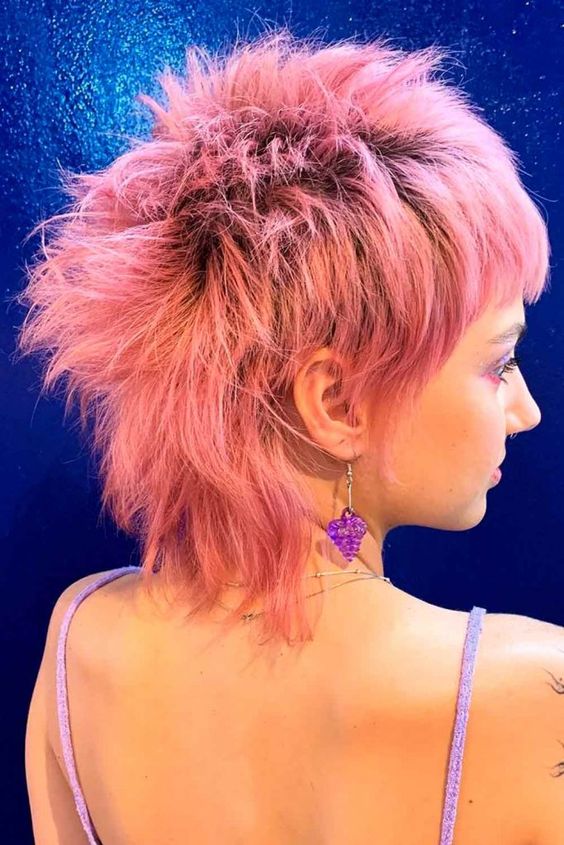 5. Curly Pixie Mullet
For those with natural curls, a curly pixie mullet showcases your texture in an edgy and trendy way.
6. Tapered Pixie Mullet
Choose a tapered pixie mullet with shorter sides that gradually blend into longer hair at the back for a stylish and smooth transition.
7. Pixie Mullet with Shaved Sides
Add an extra edge to your pixie mullet by shaving the sides, creating a striking and daring look.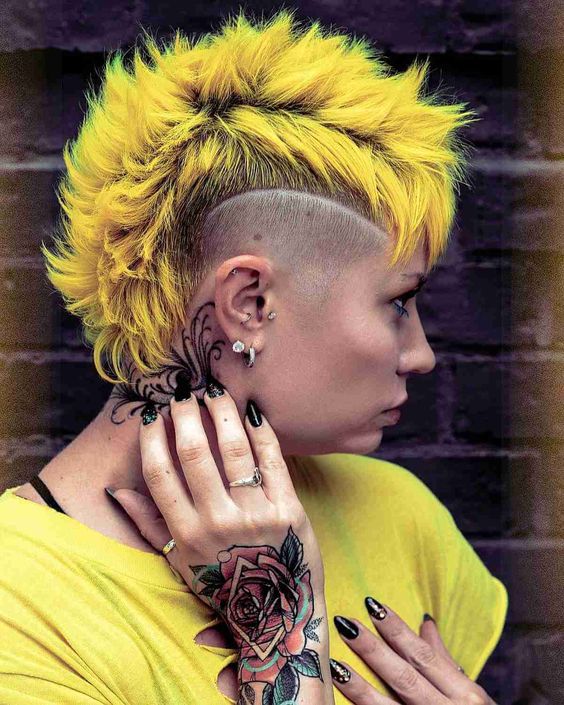 8. Layered Pixie Mullet
Opt for a layered pixie mullet with textured and choppy layers, adding volume and dimension to your style.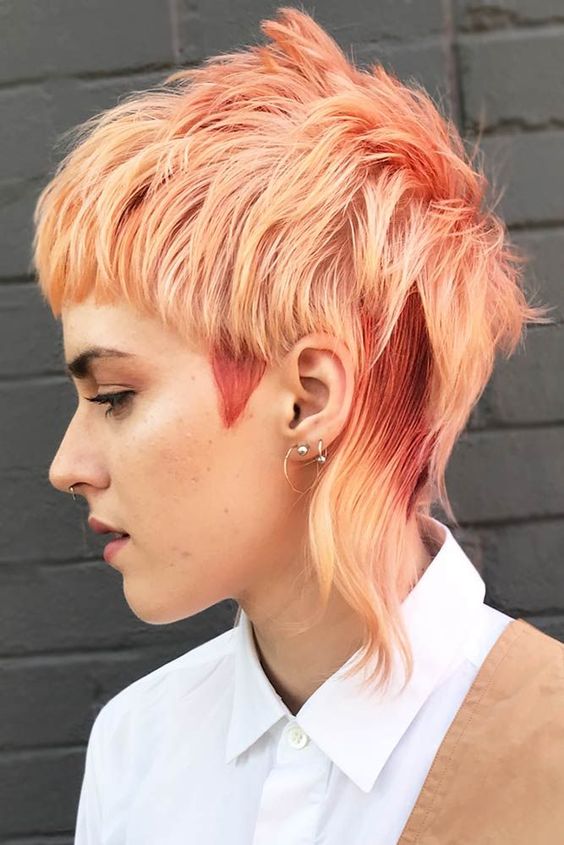 9. Bold Color Pixie Mullet
Experiment with vibrant hair colors like pink, blue, or purple to enhance the edginess of your pixie mullet.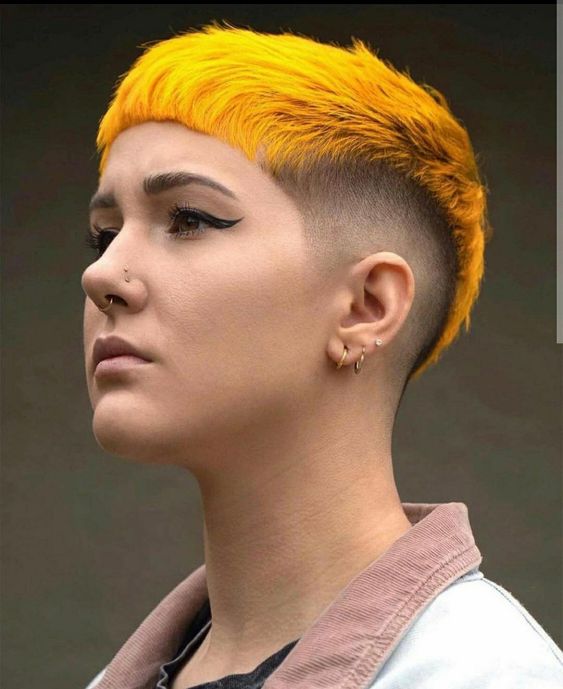 10. Faux Hawk Pixie Mullet
Style your pixie mullet into a faux hawk with longer hair styled up in the center for a rock-inspired appearance.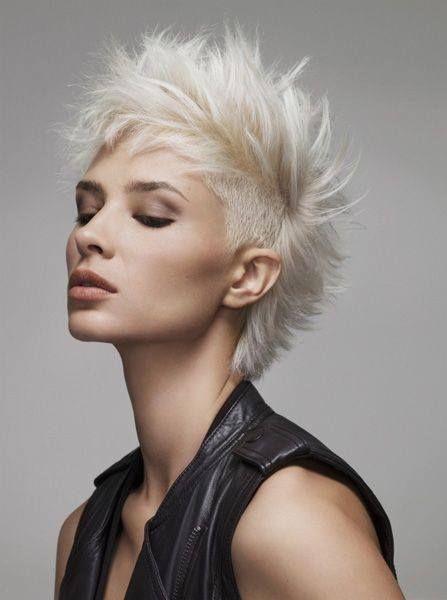 11. Pixie Mullet with Undercut
Combine a pixie mullet with an undercut, shaving the back or sides for a bold and fierce look.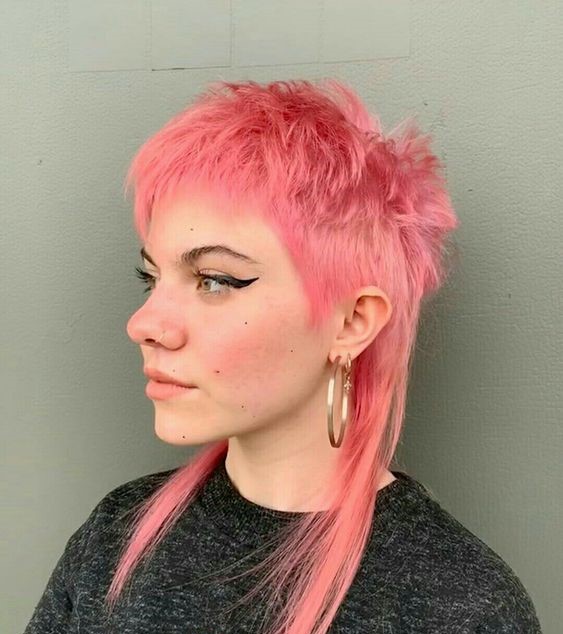 12. Long Bangs Pixie Mullet
Add long bangs to your pixie mullet for a playful and versatile style that frames your face.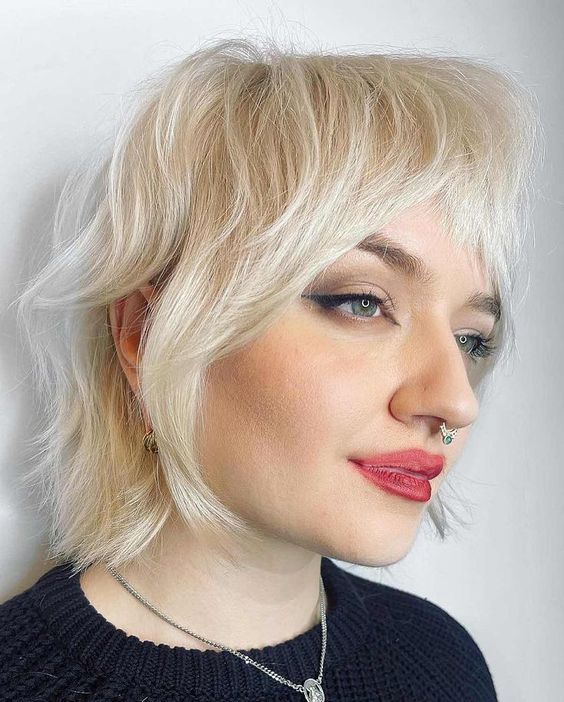 13. Textured Pixie Mullet
Create texture and movement in your pixie mullet by adding layers and waves for a chic and dynamic look.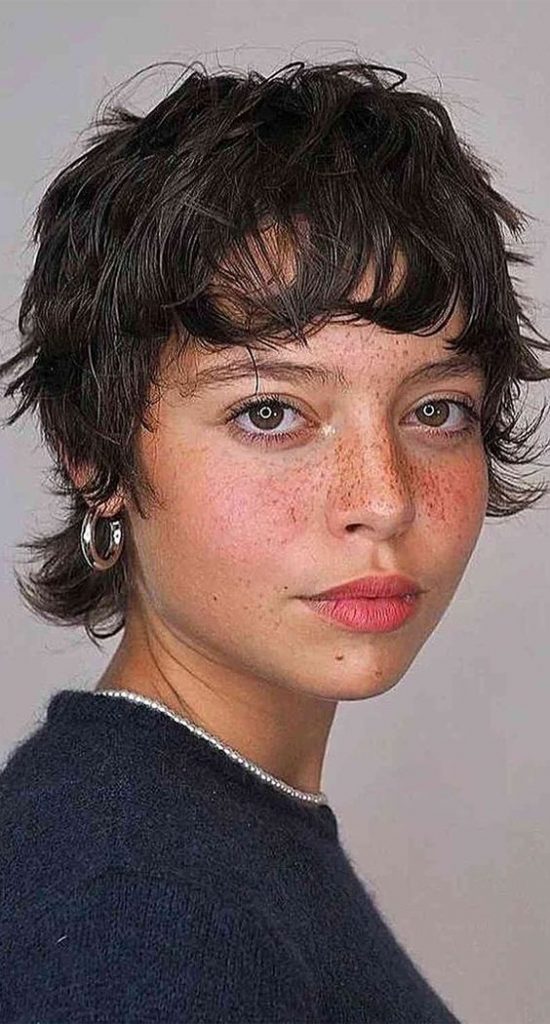 14. Pixie Mullet with Micro Bangs
Pair your pixie mullet with micro bangs for an avant-garde and striking appearance.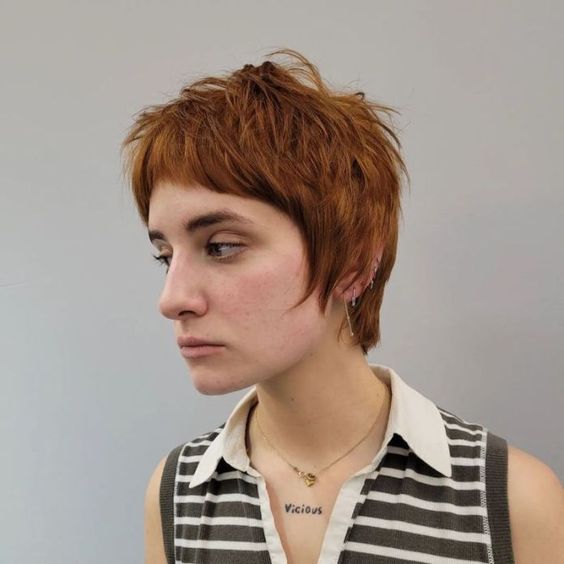 15. Pixie Mullet with Geometric Designs
Incorporate geometric shaved designs into your pixie mullet for an artistic and attention-grabbing hairstyle.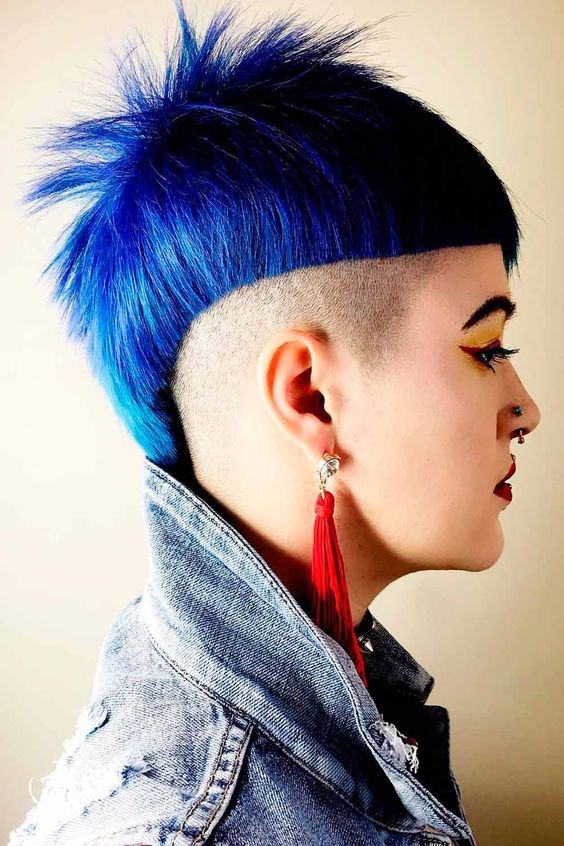 Save Pin