Hairstyle
15 Gorgeous Long Haircut Ideas for Oval Faces
Oval faces are incredibly versatile, making them the perfect canvas for a wide range of long haircut styles. With balanced proportions and naturally flattering features, oval faces can carry various looks with ease. In this article, we present 15 gorgeous long haircut ideas tailored to oval faces, helping you find the perfect style that enhances your natural beauty and complements your features.
1. Layered Beach Waves:
Embrace effortless beach waves with layers that add movement and dimension to your hair, highlighting your balanced facial proportions.

2. Classic Long Layers:
Choose classic long layers that create depth and volume, framing your face beautifully and accentuating your features.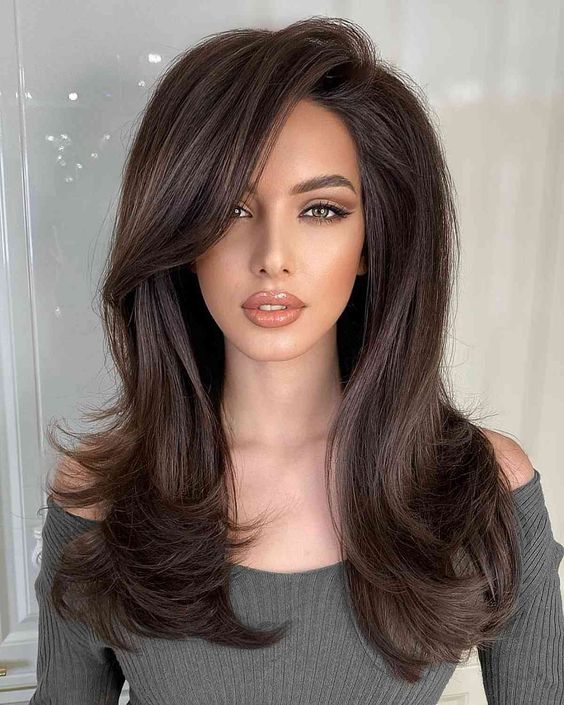 3. Face-Framing Highlights:
Opt for face-framing highlights that brighten your features and add a touch of vibrancy to your long hair.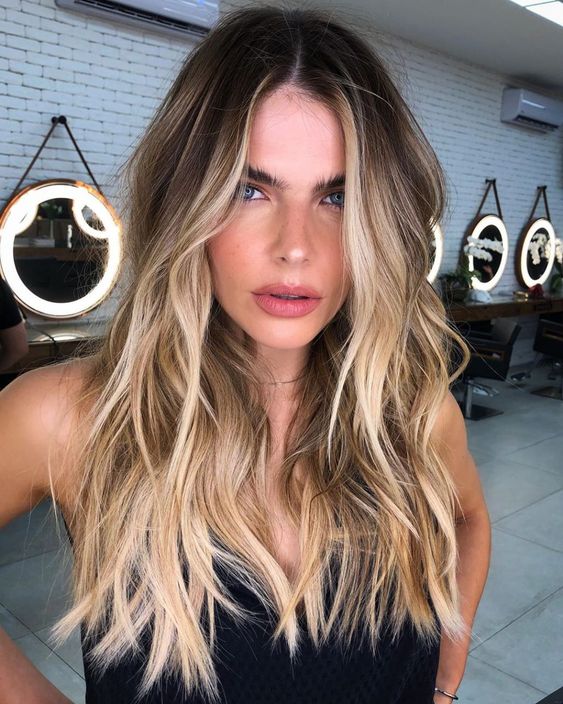 4. Voluminous Curls:
Experiment with voluminous curls that enhance the natural symmetry of your oval face while exuding timeless glamour.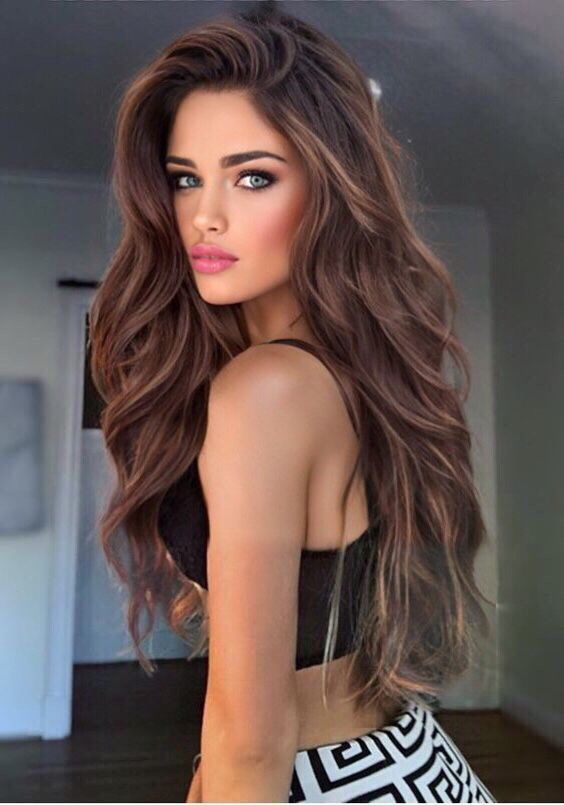 5. Long Shag Haircut:
Choose a long shag haircut with textured layers and fringe that adds a touch of rock and roll to your look.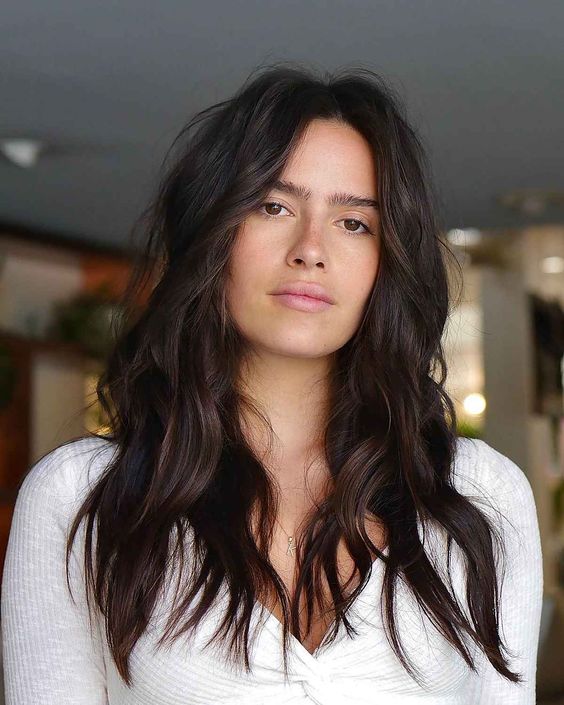 6. Sleek and Straight:
Embrace sleek and straight long hair that accentuates the balanced proportions of your face, exuding elegance and sophistication.
7. Long Layered Boho Waves:
Opt for long, bohemian-inspired waves with layers that create a carefree and effortlessly stylish appearance.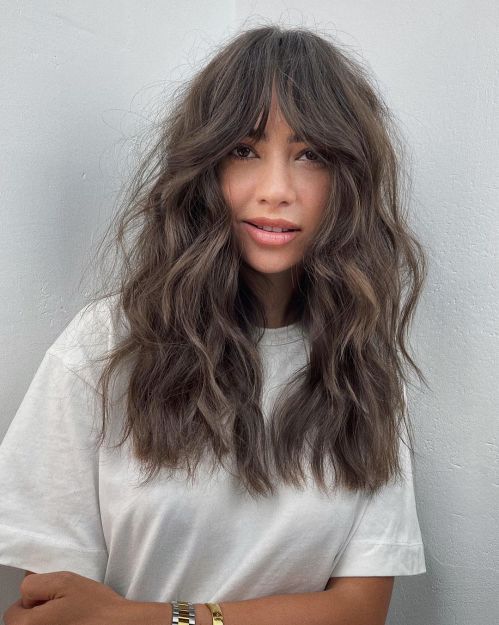 8. Braided Crown Updo:
Choose an intricate braided crown updo that showcases your features while adding a touch of elegance and flair.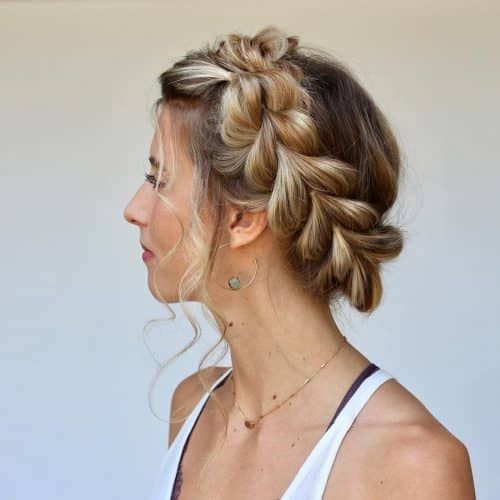 9. Long Mermaid Hair:
Embrace the mermaid trend with long, flowing hair that creates a stunning visual effect and enhances your facial proportions.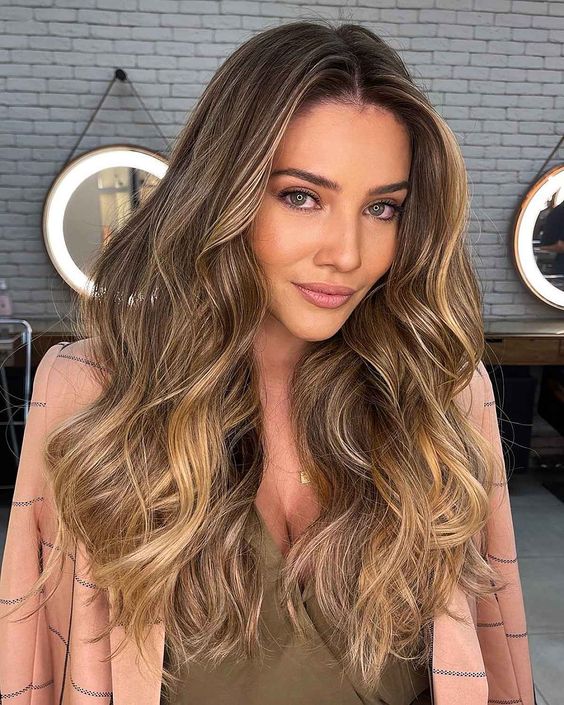 10. Long Ponytail with Volume:
Opt for a high, voluminous ponytail that elongates your features and exudes a chic and confident look.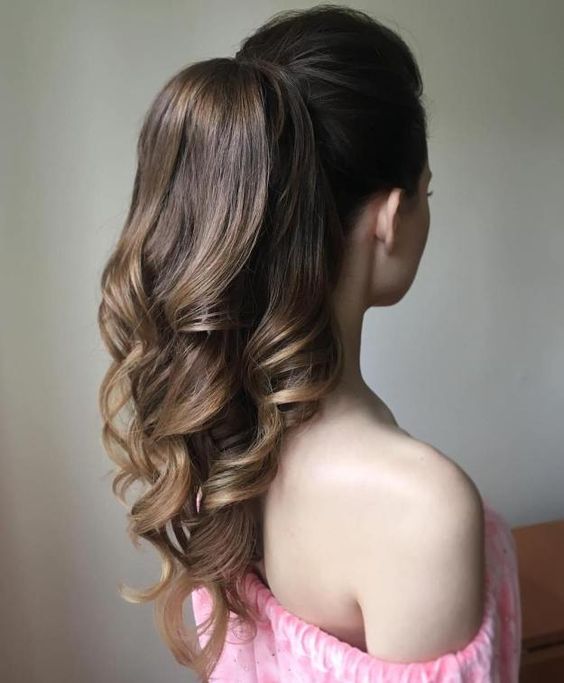 11. Textured Long Bob:
Choose a textured long bob that falls just above your shoulders, framing your face and providing a modern and stylish appearance.
12. Messy Bun with Face-Framing Pieces:
Embrace a messy bun with loose, face-framing pieces that add softness and charm to your overall look.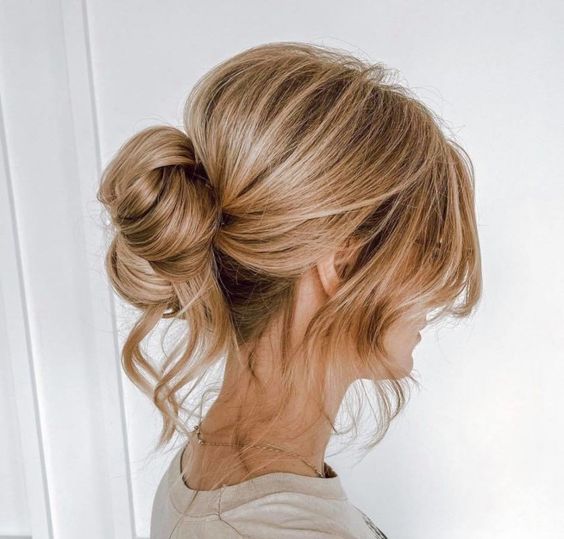 13. Long Layered Straight Hair with Curtain Bangs:
Pair long, straight hair with curtain bangs that frame your face in a balanced and flattering way.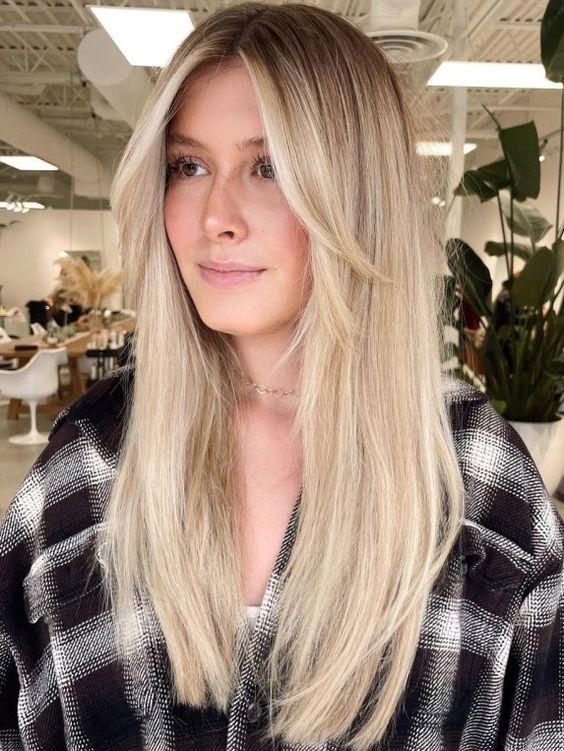 14. Long Half-Up Half-Down Hairstyle:
Opt for a long half-up half-down hairstyle that adds dimension and showcases your facial features.
15. Long Wavy Ponytail:
Choose a long, wavy ponytail that combines the elegance of length with the playfulness of texture, highlighting your balanced face shape.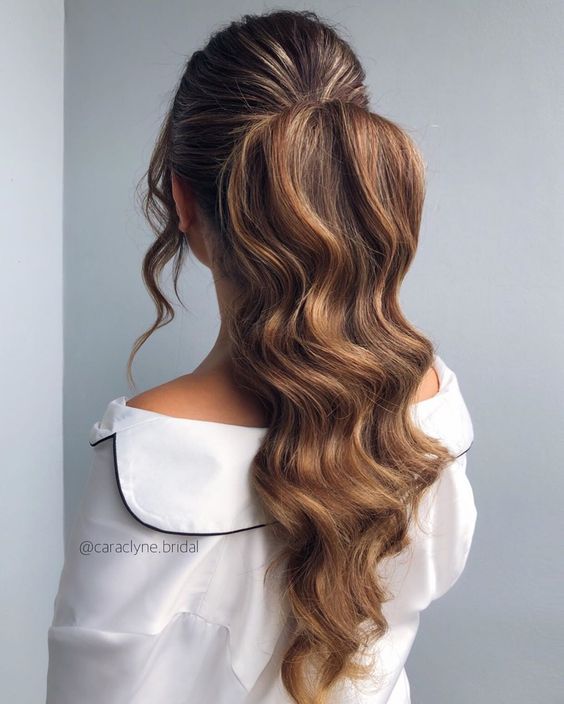 Save Pin