As the autumn leaves fall, it's the perfect time to switch up your hair color and embrace the warm and cozy hues of the season. Long hair offers a canvas for various stunning color transformations. From rich earthy tones to vibrant highlights, here are 15 gorgeous fall hair color ideas for long locks:
Chestnut Ombre
Add depth and dimension to your long hair with a chestnut ombre. Dark chocolate roots blend seamlessly into warm chestnut ends, creating a captivating gradient effect.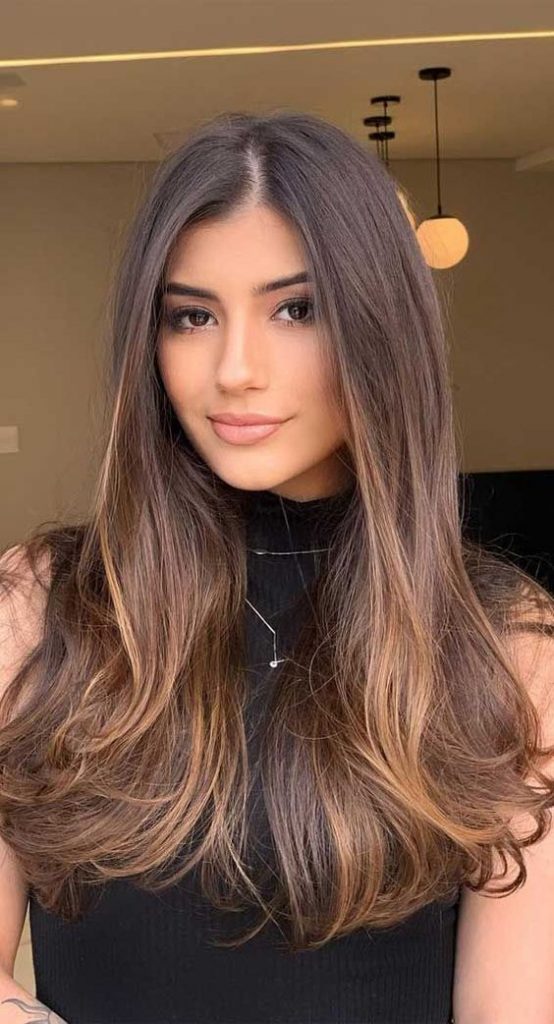 Honey Blonde Balayage
Illuminate your long locks with a honey blonde balayage. The hand-painted highlights add a sun-kissed glow, perfect for the fall season.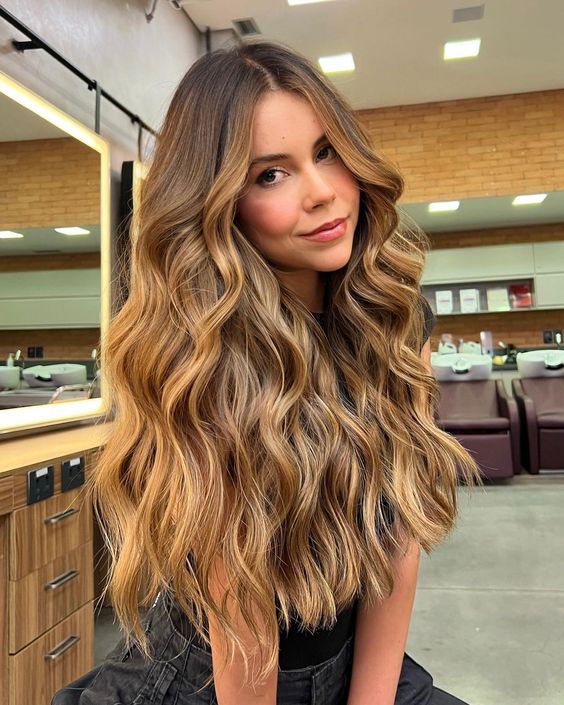 Auburn Goddess
Go for an all-over auburn hue that complements the fiery colors of fall leaves. This shade adds warmth and radiance to your long tresses.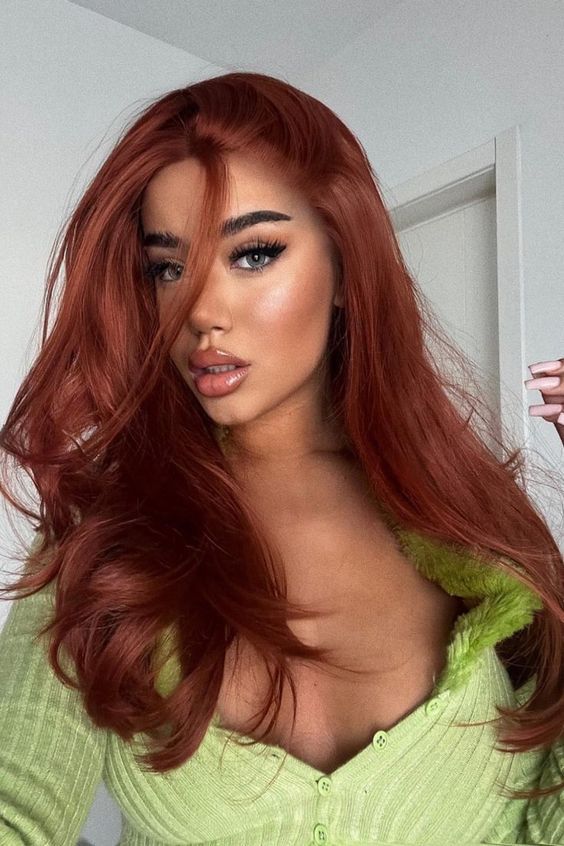 Rich Copper
Turn heads with a rich copper hair color. Its shimmering reddish-gold tones evoke the essence of fall foliage.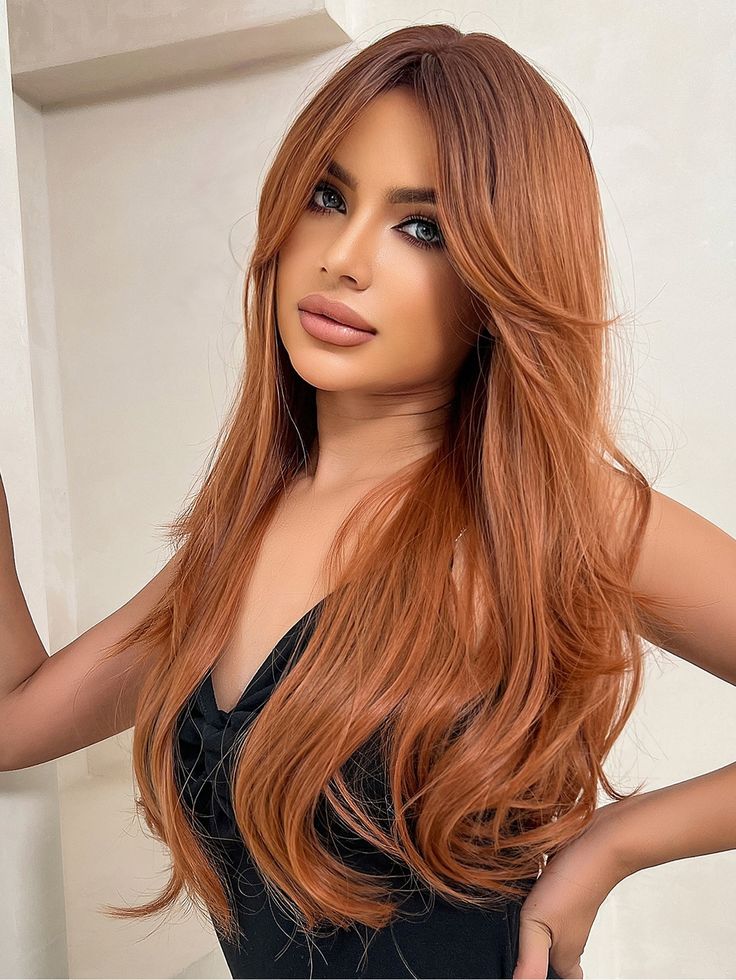 Chocolate Cherry
Indulge in the lusciousness of chocolate cherry hair color. Deep brown with hints of cherry red creates a sultry and sophisticated look.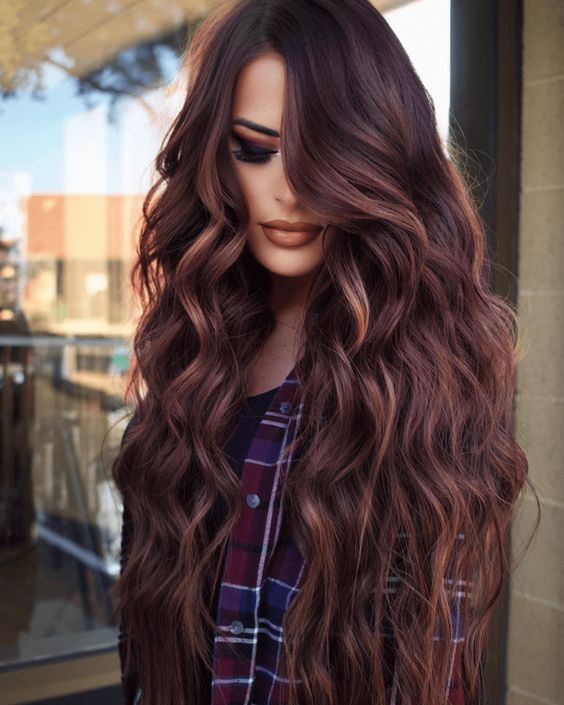 Golden Caramel
Enhance your long hair with golden caramel highlights. The warm and inviting tones infuse your hair with a touch of luxury.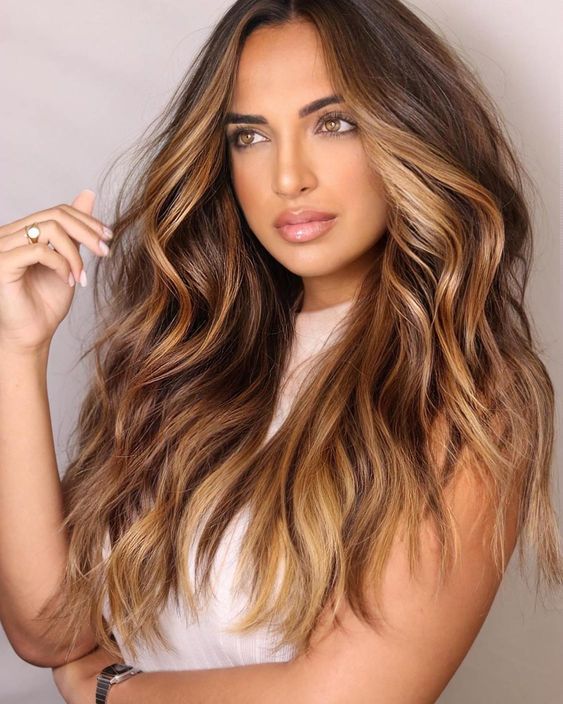 Smoky Lilac
For a unique and edgy look, try a smoky lilac hue. This combination of muted purple and gray offers a captivating and mysterious vibe.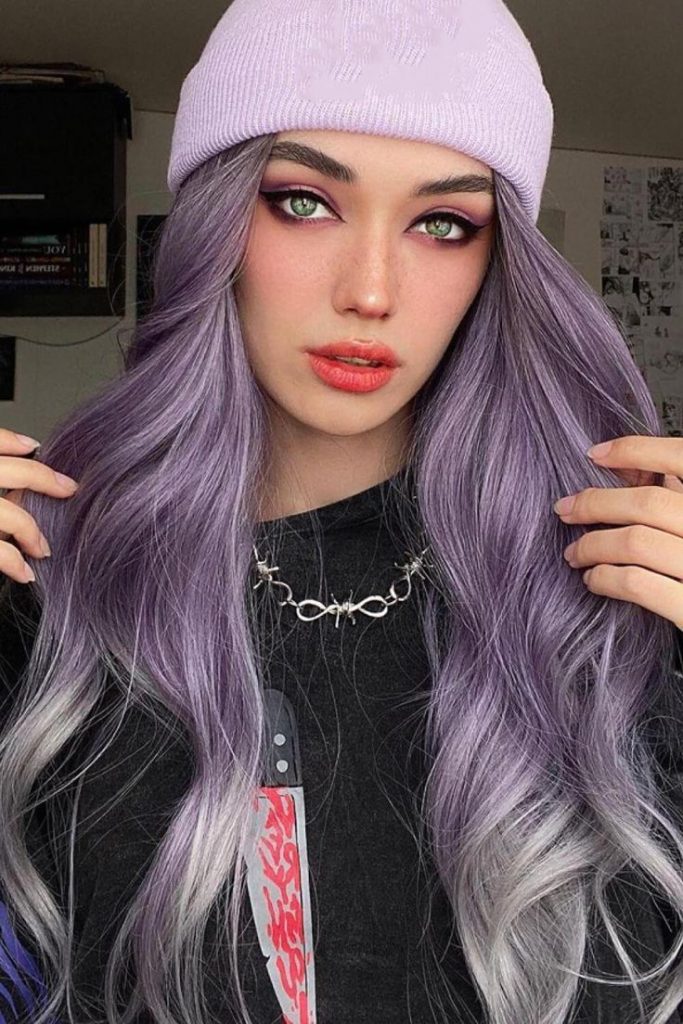 Mahogany Melt
Melt rich mahogany shades into your long tresses for a seamless and eye-catching transition from dark to light.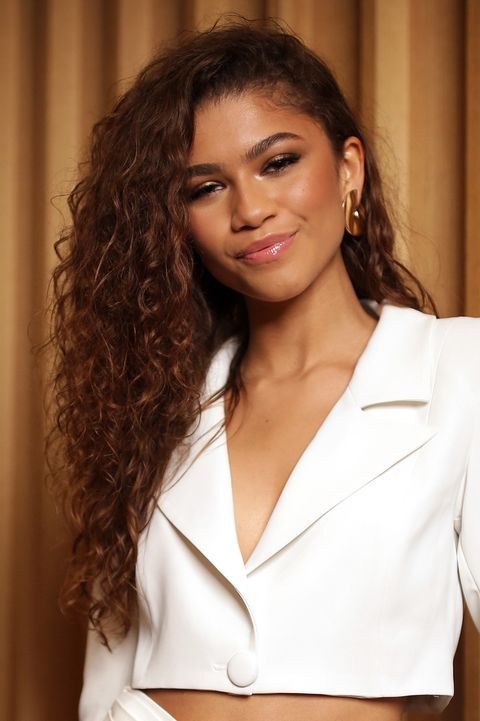 Fiery Red
Set your hair ablaze with a fiery red color that captures the spirit of autumn. This bold and vibrant shade is perfect for making a statement.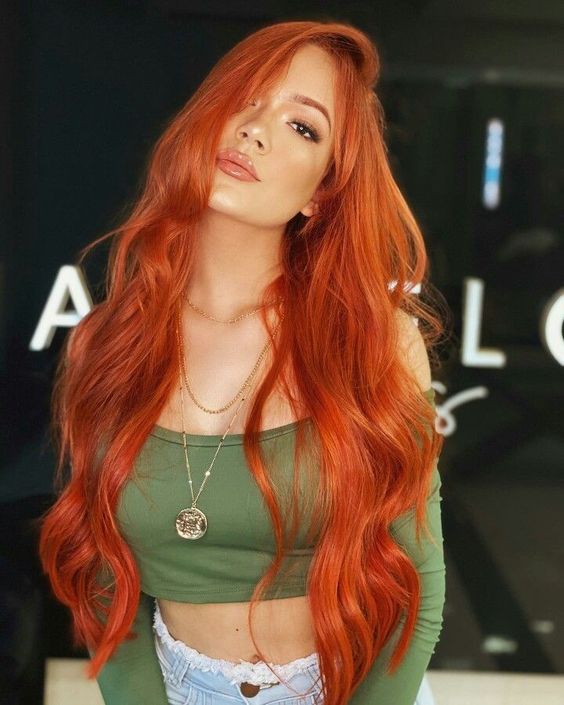 Cinnamon Spice
Embrace the spicy warmth of cinnamon with this inviting hair color. Subtle red undertones add flair to your long locks.
Golden Chestnut
Combine the beauty of golden and chestnut tones for a sophisticated and radiant hair color that reflects the season's glow.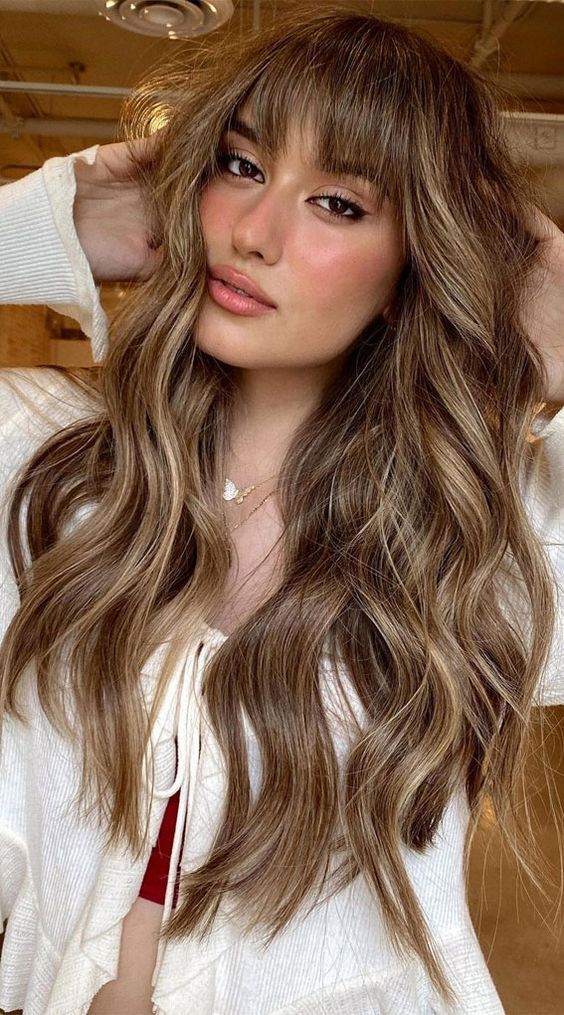 Ash Brown Elegance
Opt for an ash brown shade for a cool and modern look. This versatile color complements various skin tones and outfits.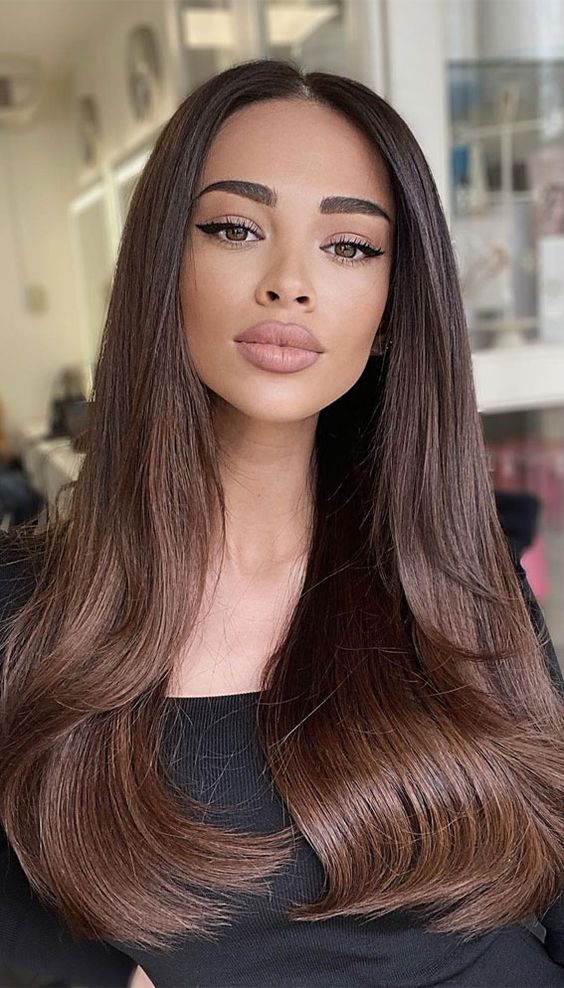 Dark Berry Blend
Blend dark purple, blue, and red shades to achieve a stunning dark berry hair color that's both mysterious and enchanting.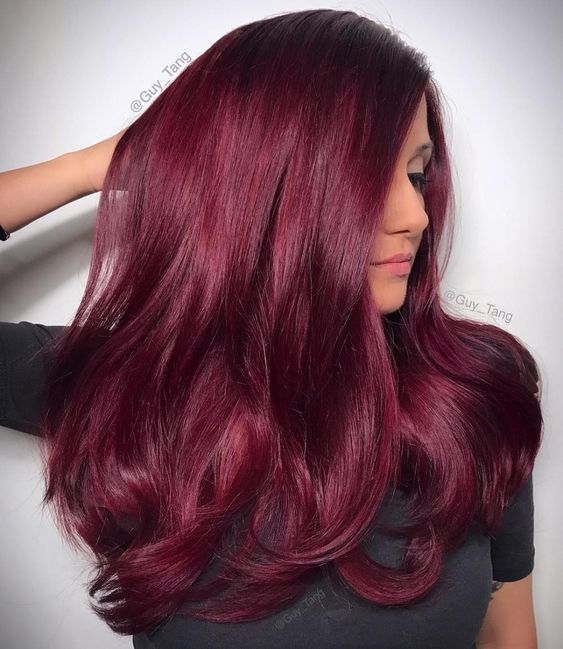 Toffee Delight
Toffee hair color offers a sweet and creamy blend of brown and caramel tones, adding richness and depth to your long hair.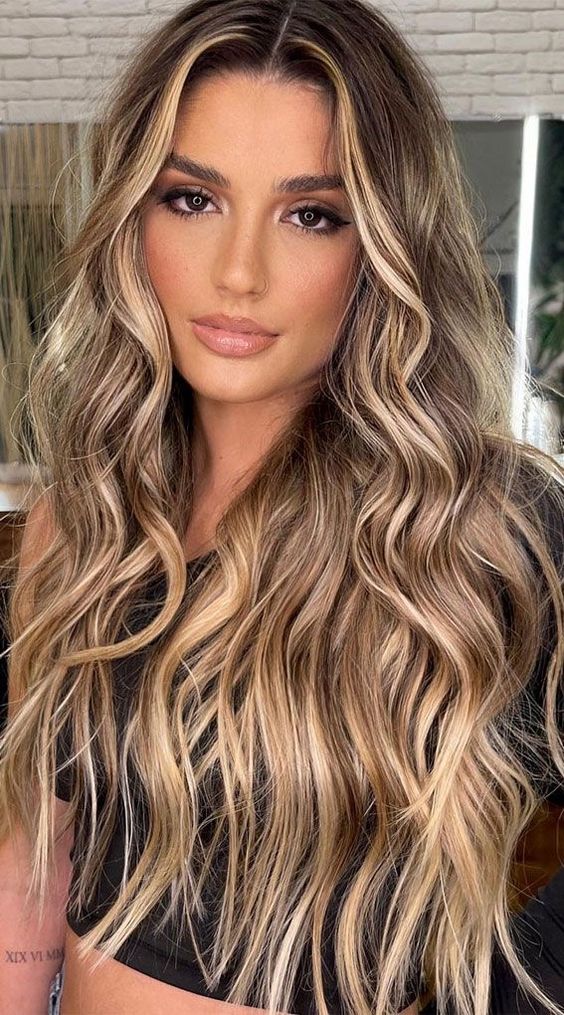 Sunlit Auburn
Imagine the sun setting over auburn fields—this hair color captures that magical moment with its warm and luminous shades.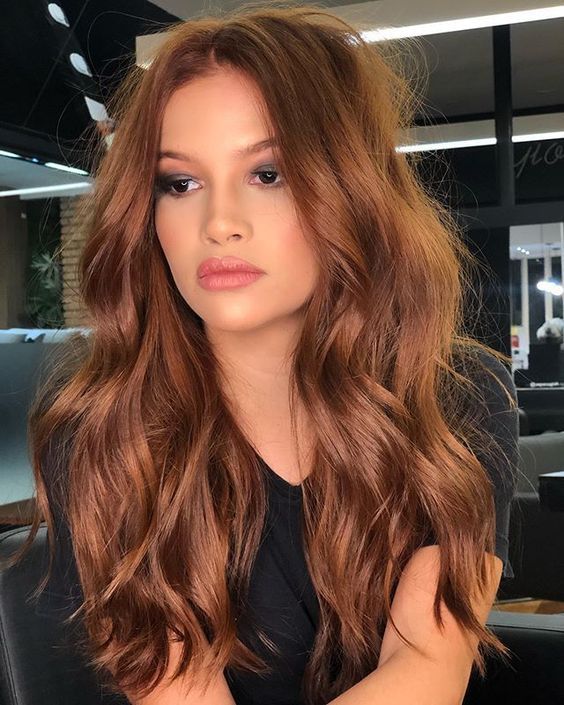 Save Pin