Hairstyle
15 Stunning Down Ponytail Hairstyles
Down ponytail hairstyles are versatile, easy to create, and suitable for various occasions, from casual outings to formal events. They offer a balance of simplicity and elegance, allowing you to showcase your hair's length and texture while maintaining a polished and put-together look. In this article, we present 15 stunning down ponytail hairstyles that will inspire you to experiment with different styles and elevate your overall appearance. Let's dive into these gorgeous ideas!
Sleek and Straight
Achieve a sleek and polished look by straightening your hair and securing it in a low or high ponytail. This classic style is perfect for professional settings or formal occasions.

Voluminous Curls
Embrace your natural curls or create voluminous curls using curling tools. Let your curls cascade down your back, creating a glamorous and romantic down ponytail.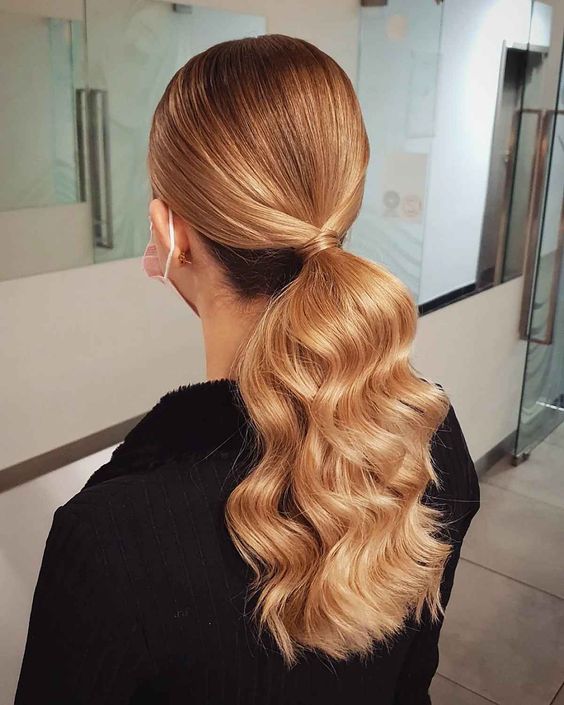 Wavy Texture
Add soft waves to your hair for a relaxed and effortless down ponytail. Use a curling iron or create heatless waves for a more natural look.
Bubble Ponytail
Create a fun and playful style by adding multiple hair ties to your down ponytail, creating "bubbles" of hair along the length. This unique and eye-catching hairstyle is perfect for a casual day out.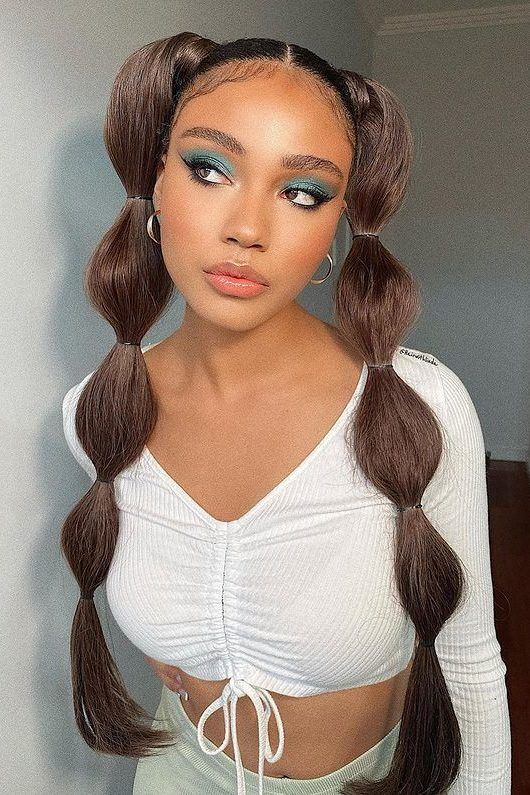 Half-Up Ponytail
Combine the best of both worlds by creating a half-up half-down ponytail. Secure the top section of your hair in a ponytail while leaving the rest flowing, creating a stylish and versatile look.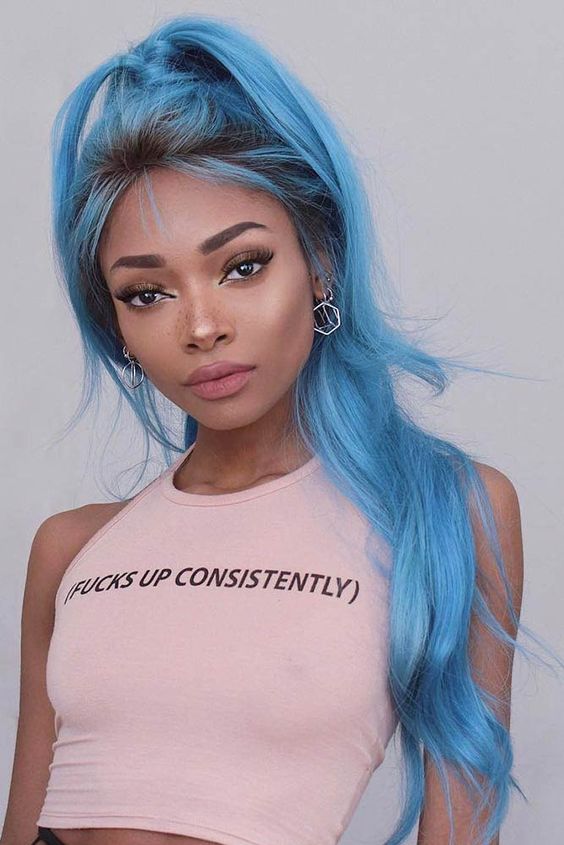 Wrapped Ponytail
Wrap a small section of hair around the base of your ponytail to conceal the hair tie. This simple technique adds an elegant and polished touch to your down ponytail.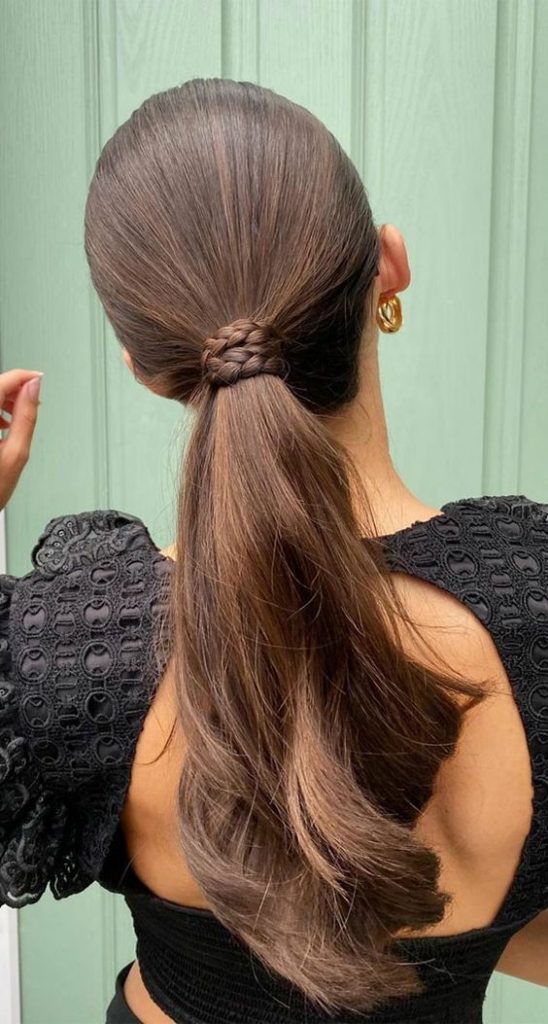 Braided Accents
Incorporate braids into your down ponytail for added texture and detail. Create small braids along the hairline or braid sections of the ponytail itself.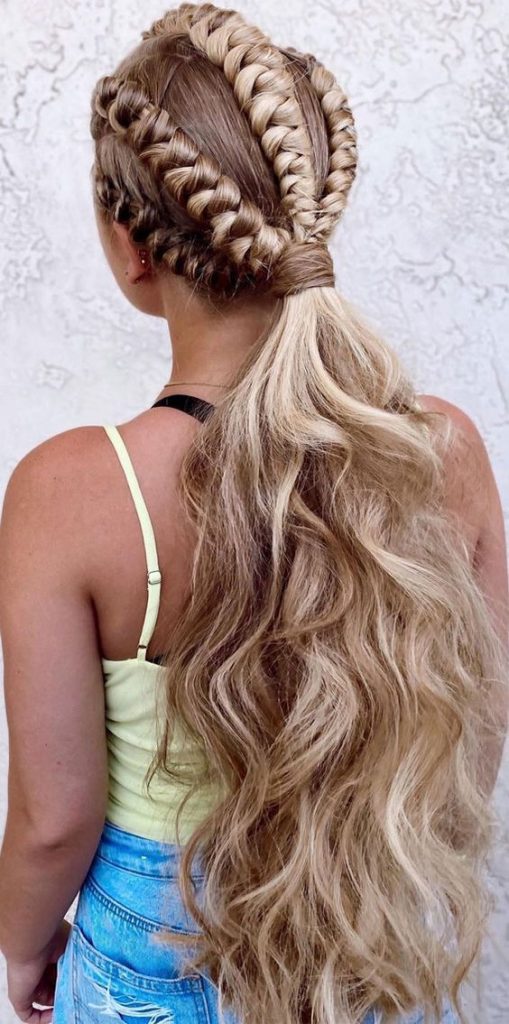 Twisted Ponytail
Twist sections of your hair before securing them in a ponytail. This adds a unique and stylish touch to your down ponytail, showcasing your hair's texture.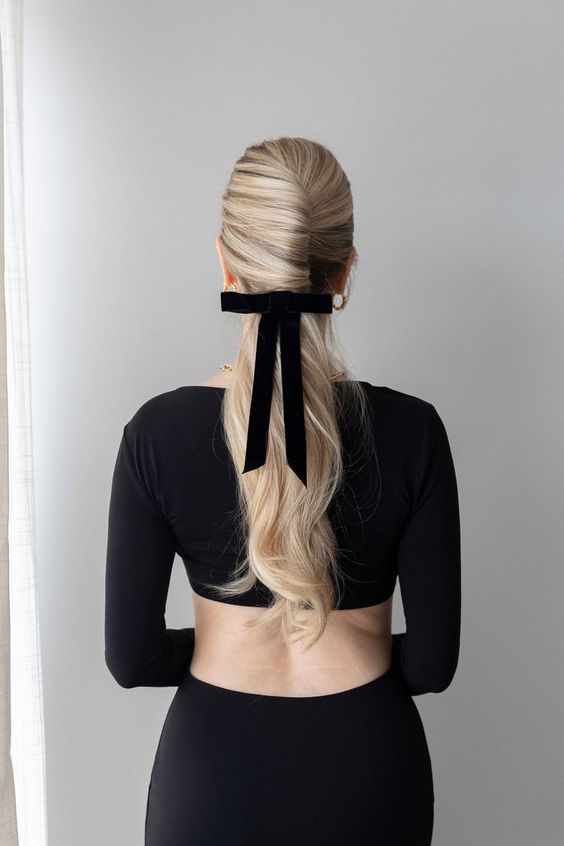 Messy Ponytail
Embrace a carefree and relaxed vibe with a messy down ponytail. Tease the crown of your hair for added volume and pull out a few strands to frame your face.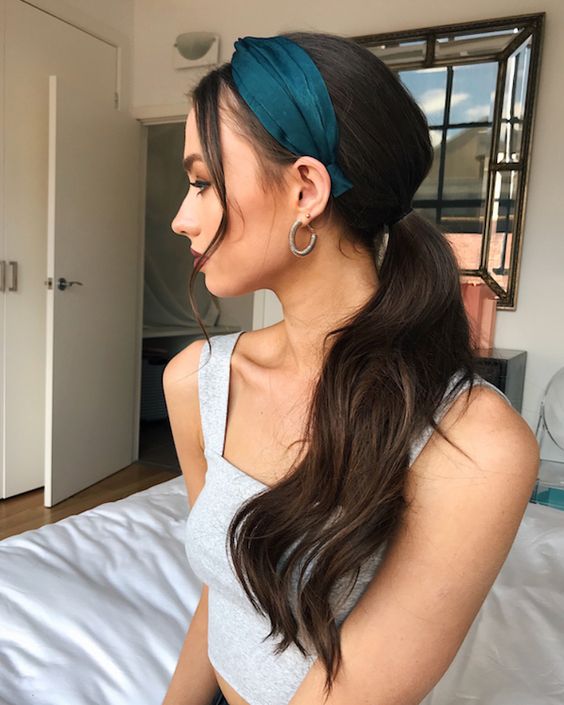 Wrapped Ponytail with a Bow
Add a feminine and charming detail to your down ponytail by wrapping a ribbon or bow around the base of the ponytail. This adds a touch of elegance and whimsy.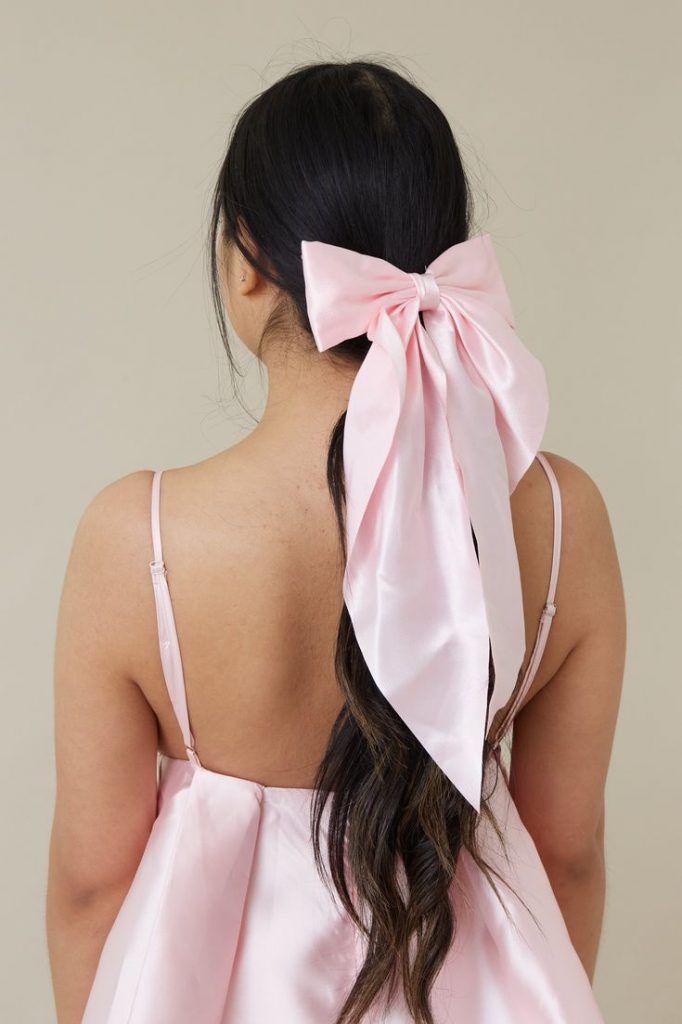 Low Side Ponytail
Create a chic and asymmetrical look by positioning your down ponytail to one side. This adds a modern and sophisticated touch to your overall hairstyle.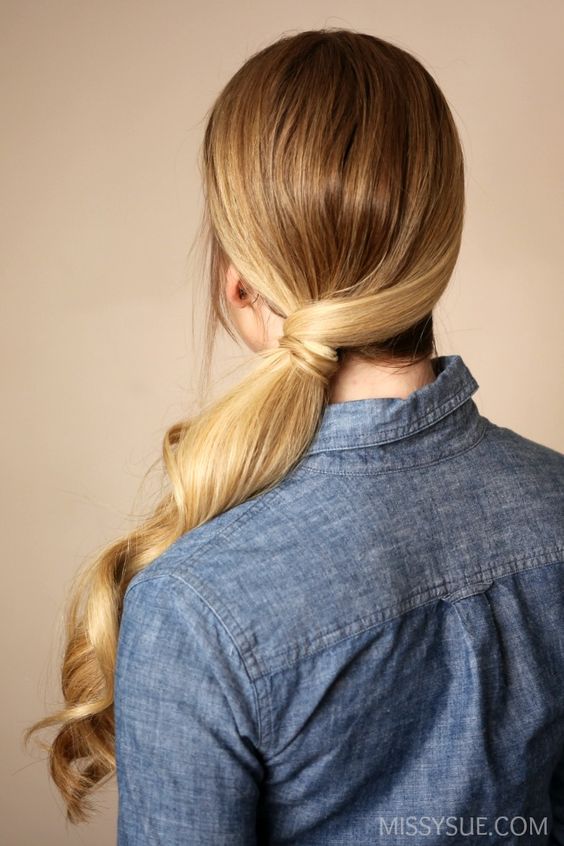 Ponytail with Headband
Enhance your down ponytail with a stylish headband. Choose a headband that complements your outfit and adds a pop of color or texture to your hairstyle.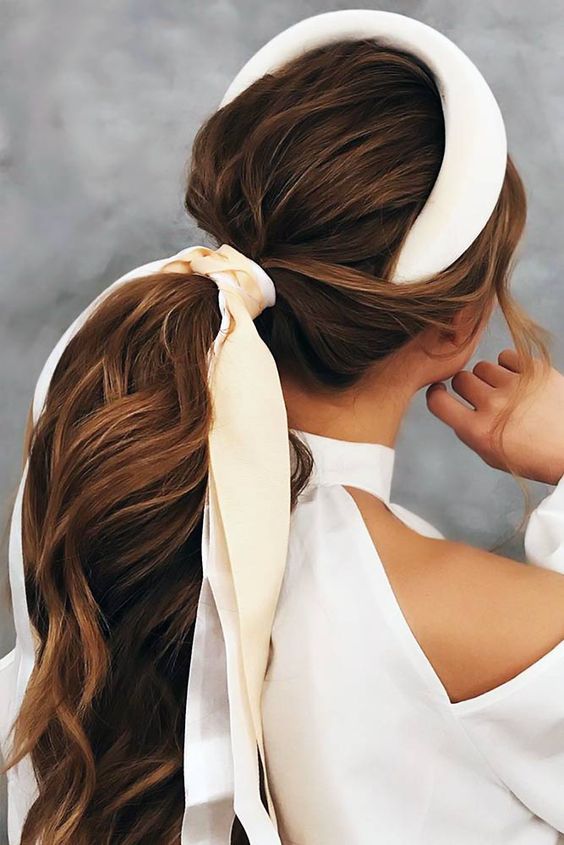 Twist and Pin
Twist sections of your hair and secure them with bobby pins, creating a textured and intricate down ponytail. This style is perfect for adding a unique twist to your everyday look.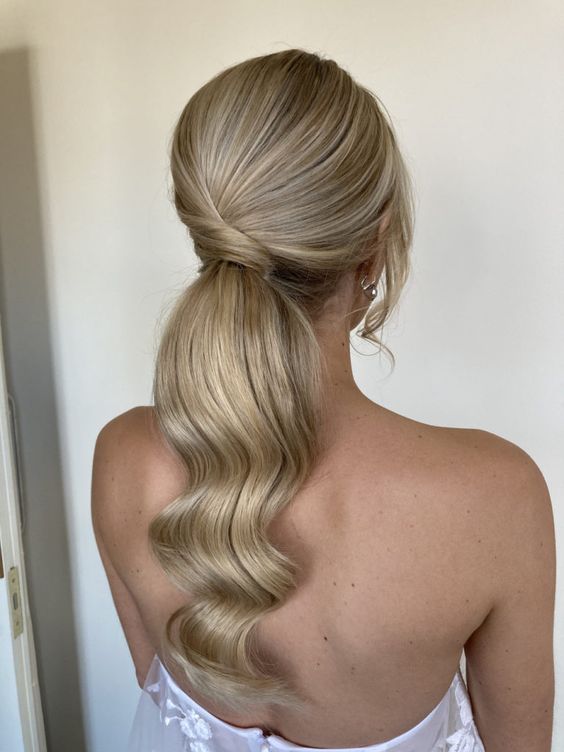 Ponytail with Bangs
If you have bangs, incorporate them into your down ponytail. Style your bangs to the side or let them blend into the rest of your hair, creating a cohesive and chic hairstyle.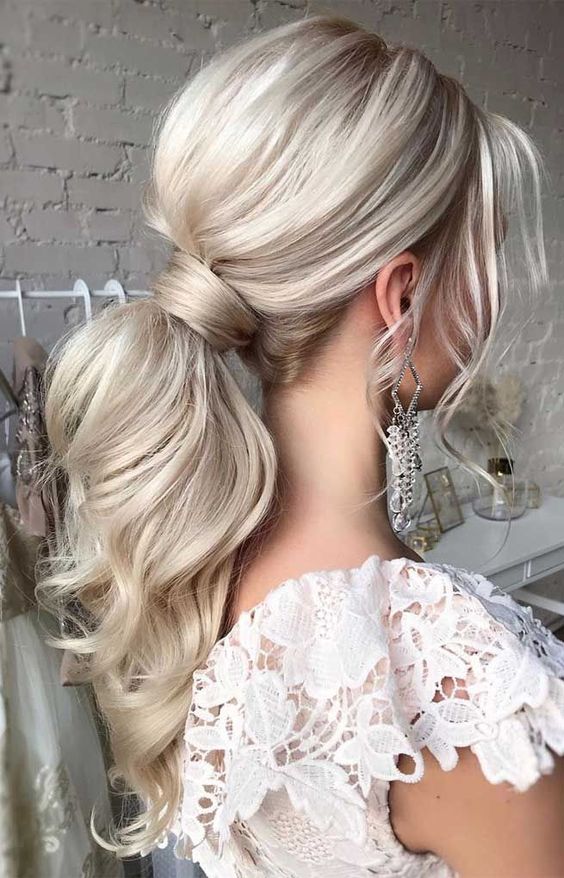 Accessorized Ponytail
Elevate your down ponytail with decorative hair accessories. Whether it's a sparkly hairpin, a floral clip, or a bejeweled hairband, adding accessories can instantly transform your hairstyle into a glamorous and eye-catching look.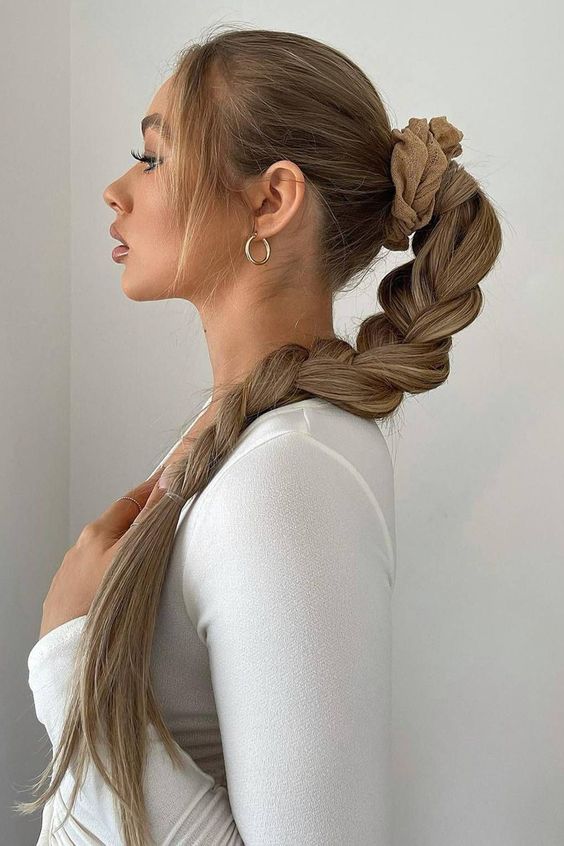 Save Pin