Long hair is a timeless and versatile choice that allows for a wide range of hairstyles and looks. Whether you prefer sleek and polished styles or bohemian-inspired waves, long hair offers endless possibilities for creativity and self-expression. In this article, we will explore 15 stunning long haircut ideas that will inspire you to embrace your luscious locks and transform your look.
Idea 1: Classic Straight Hair
Straight and sleek long hair never goes out of style. This timeless look exudes sophistication and elegance. Use a flat iron to achieve a smooth and polished finish, and consider adding a shine-enhancing serum for an extra glossy touch.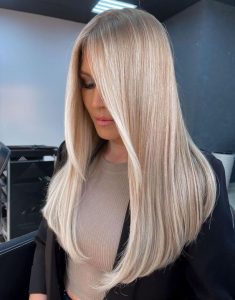 Idea 2: Long Layers
Add movement and dimension to your long hair with layers. This haircut involves cutting different lengths throughout your hair to create texture and volume. It's a versatile style that works well with various hair types and face shapes.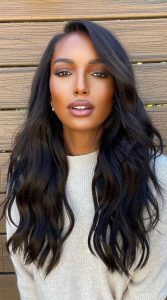 Idea 3: Face-Framing Layers
Enhance your features and create a flattering look with face-framing layers. These layers are specifically cut to frame your face, highlighting your best features and adding softness to your overall look. This haircut works beautifully with long hair.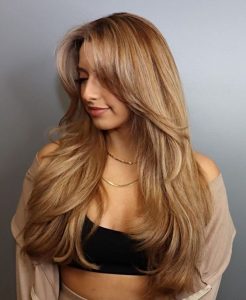 Idea 4: V-Shaped Haircut
Create a striking and unique look with a V-shaped haircut for your long hair. This style involves cutting the ends of your hair into a V shape, creating a dynamic and eye-catching silhouette. It's a great option for those who want to make a bold statement.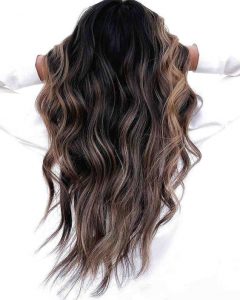 Idea 5: Long Bob (Lob)
If you're looking to change up your long hair without going too short, consider a long bob or lob. This haircut falls just above the shoulders and offers a fresh and modern look. It's a versatile style that can be customized to suit your personal preferences.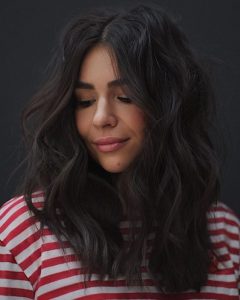 Idea 6: Beachy Waves
Embrace a carefree and bohemian vibe with beachy waves for your long hair. This hairstyle exudes effortless beauty and is perfect for casual outings or summer events. You can achieve beachy waves using a curling wand or by braiding your hair overnight.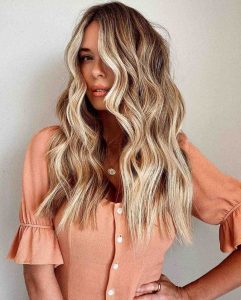 Idea 7: Blunt Cut
For a sleek and bold look, opt for a blunt cut for your long hair. This haircut involves cutting your hair in a straight line with no layers, creating a sharp and polished appearance. It's a statement-making style that exudes confidence.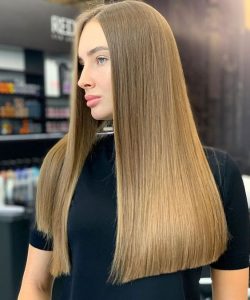 Idea 8: Curtain Bangs with Long Hair
Frame your face beautifully with curtain bangs for your long hair. These bangs are parted down the middle, creating a soft and romantic look. They blend seamlessly with your long hair, adding a touch of elegance and femininity.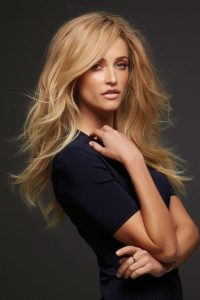 Idea 9: Long Hair with Side-Swept Bangs
Add a touch of glamour to your long hair with side-swept bangs. These bangs are swept to one side, creating a face-framing effect that enhances your features. They add a playful and chic element to your overall look.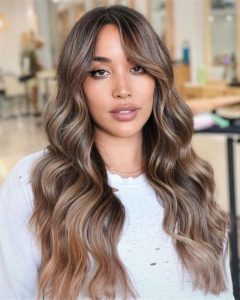 Idea 10: Layered Waves
Create a romantic and ethereal look with layered waves for your long hair. This hairstyle combines soft, cascading waves with layers throughout the hair, adding movement and volume. It's a versatile style that suits various occasions.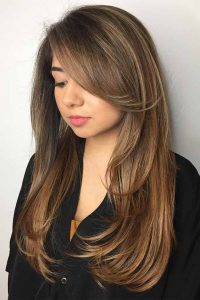 Idea 11: Half-Up Half-Down Hairstyle
Combine the best of both worlds with a half-up half-down hairstyle for your long hair. This versatile look allows you to showcase the length of your hair while adding interest and volume with an updo. It's a stylish and elegant option for special occasions or everyday wear.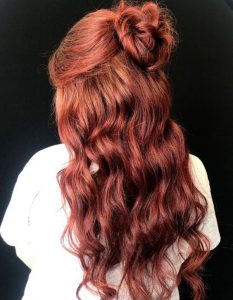 Idea 12: Braided Updo for Long Hair
For a sophisticated and intricate hairstyle, try a braided updo for your long hair. This elegant look features braids and twists that create a stunning updo. It's perfect for weddings, proms, or any formal event where you want to make a statement.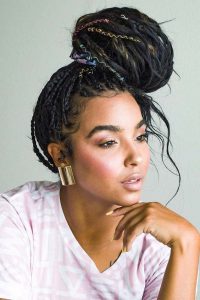 Idea 13: Long Hair with Balayage Highlights
Add dimension and depth to your long hair with balayage highlights. This highlighting technique involves hand-painting the color onto your hair, creating a natural and sun-kissed effect. Balayage highlights add vibrancy and texture to your long locks.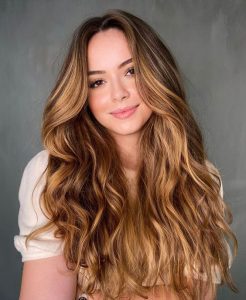 Idea 14: Long Hair with Side Part
Create a classic and sophisticated look with a side part for your long hair. This simple change can completely transform your appearance and give your hairstyle a modern twist. Experiment with different side part placements to find the most flattering option for your face shape.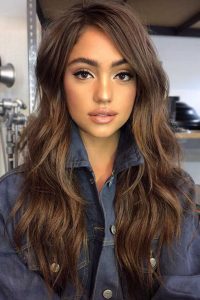 Idea 15: Long Hair with a Pop of Color
Make a bold statement by adding a pop of color to your long hair. Whether you opt for vibrant highlights, a dip-dye effect, or a full-color transformation, adding a touch of color can completely change your look and showcase your personality.