Hairstyle
15 Stylish Bob Hairstyles for Plus Size Women
Bob hairstyles are versatile and flattering, and they suit women of all shapes and sizes, including plus size individuals. With the right cut and styling, a bob can accentuate your features and enhance your confidence. In this article, we present 15 stylish bob hairstyle ideas specifically curated for plus size women, showcasing how this timeless cut can beautifully complement your unique beauty.
1. Classic Chin-Length Bob:
Embrace the timeless charm of a chin-length bob that frames your face and adds a touch of sophistication.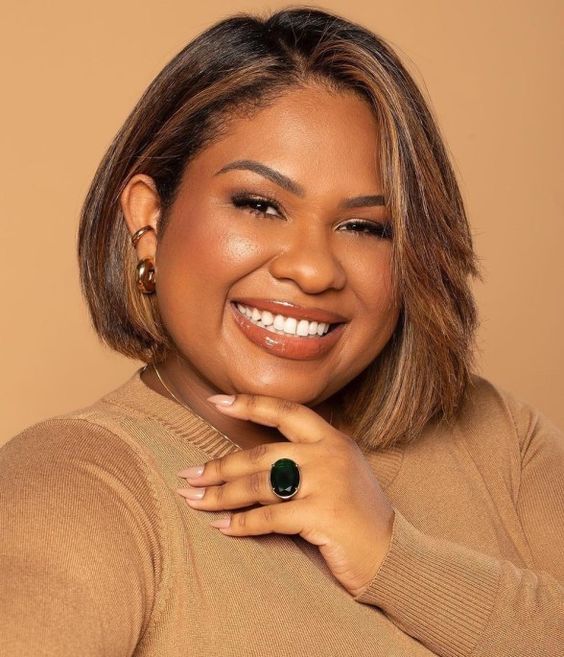 2. Asymmetrical Bob:
Opt for an asymmetrical bob with longer strands on one side, creating an edgy and modern look that draws attention away from the jawline.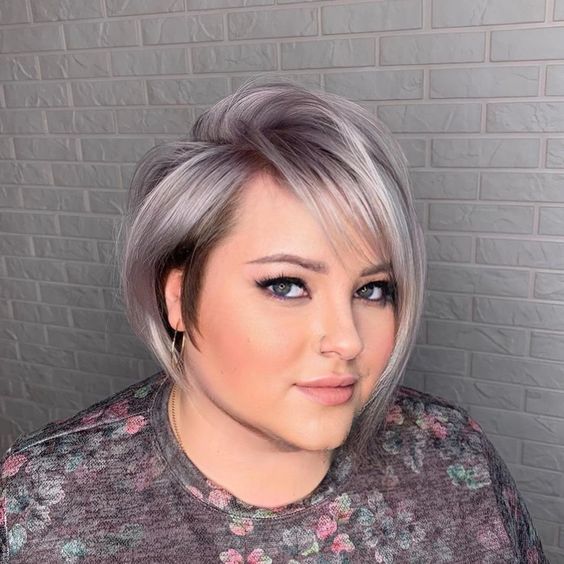 3. Textured Wavy Bob:
Add texture and movement to your bob by incorporating loose waves, offering a soft and stylish appearance.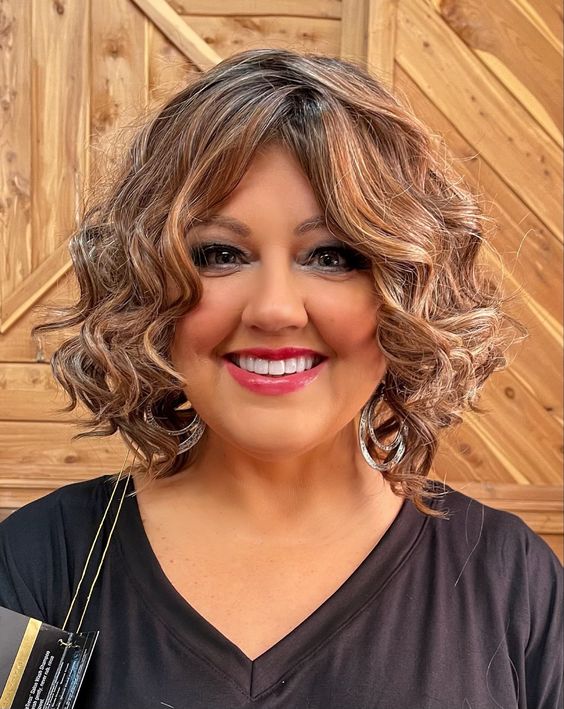 4. Blunt Bob with Bangs:
Choose a blunt bob and pair it with bangs for a bold and chic statement that enhances your facial features.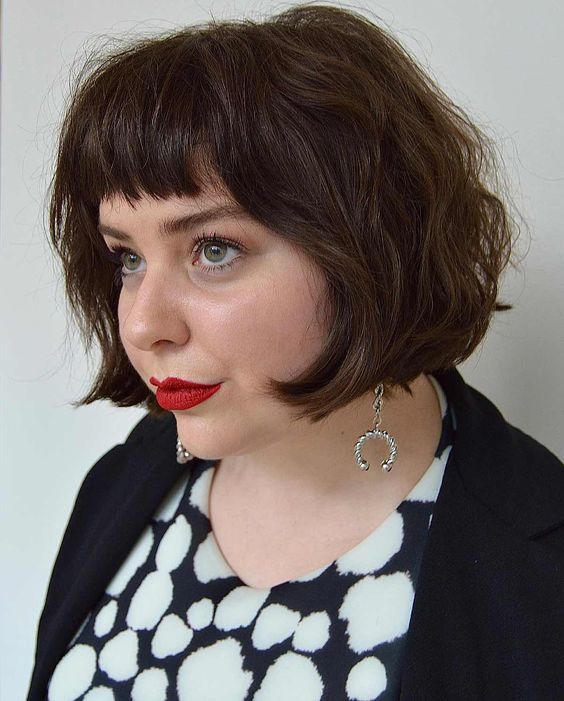 5. Layered Bob with Side-Swept Bangs:
Opt for layers and side-swept bangs to create dimension and softness in your bob hairstyle.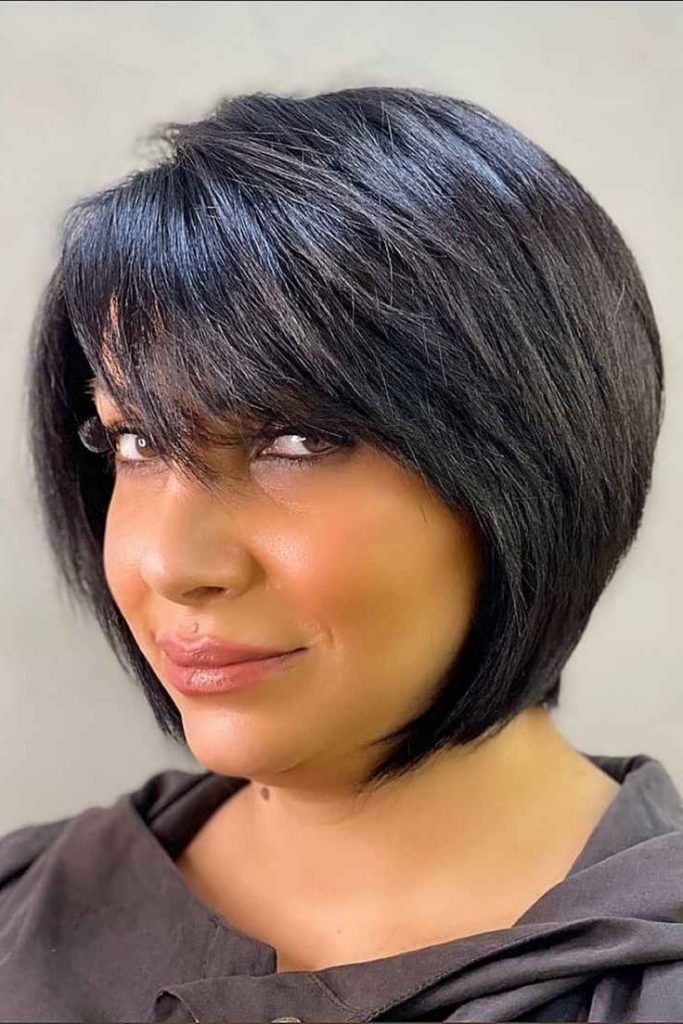 6. Curly Bob:
Embrace your natural curls with a curly bob that exudes confidence and embraces your unique texture.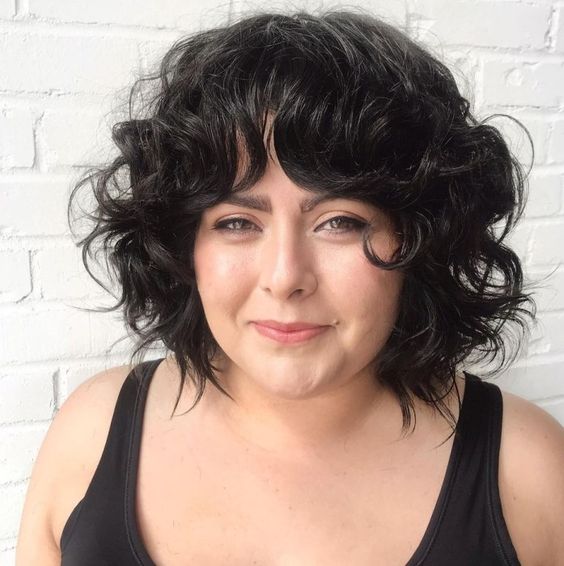 7. Lob (Long Bob) with Face-Framing Layers:
Choose a longer bob with face-framing layers that add elegance and draw attention to your best features.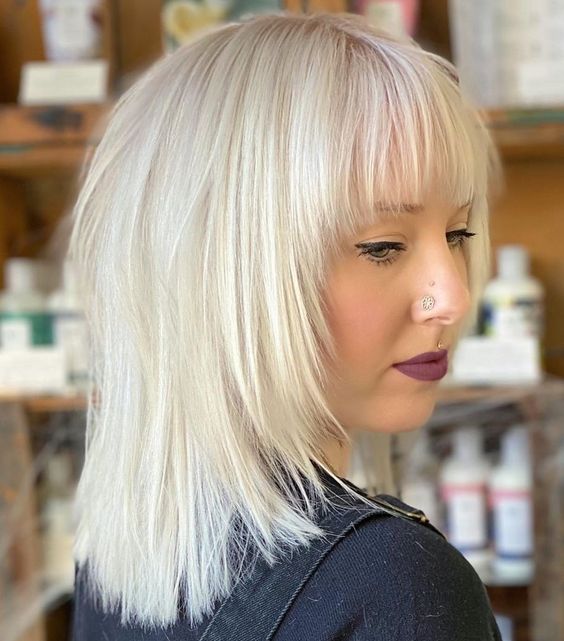 8. Bob with Deep Side Part:
Create a deep side part in your bob hairstyle to add volume and dimension, accentuating your overall look.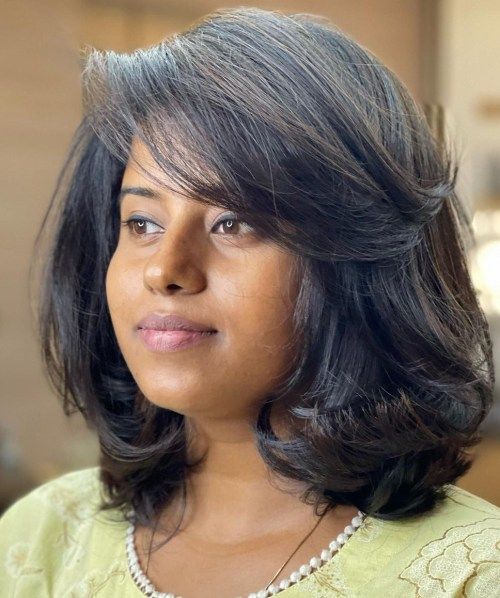 9. Inverted Bob:
Opt for an inverted bob with shorter layers at the back and longer strands in the front, creating a flattering angle.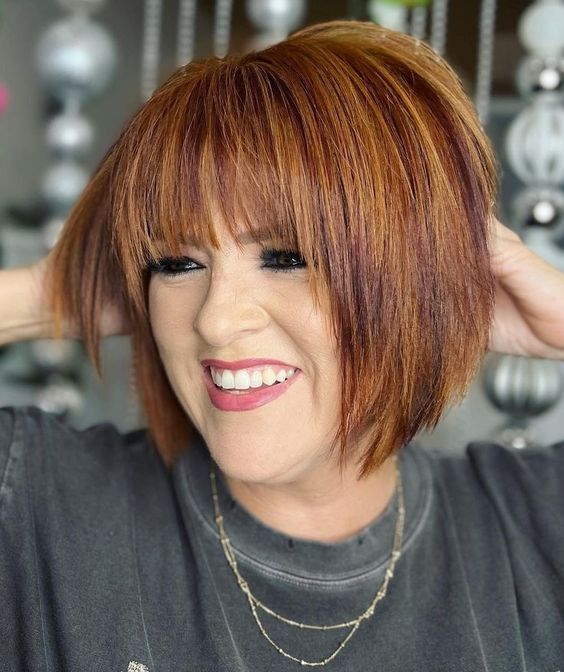 10. Bob with Highlights:
Enhance your bob with strategically placed highlights that add depth and dimension to your hair.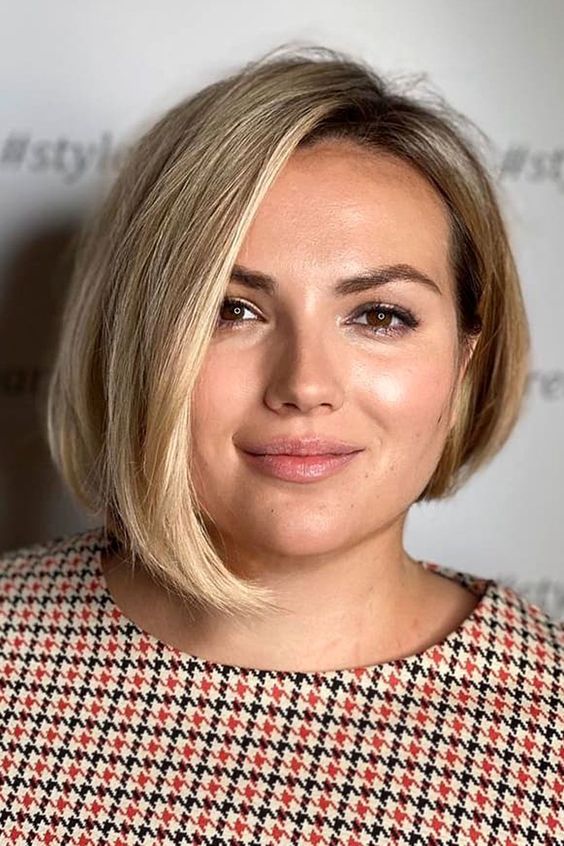 11. Sleek Straight Bob:
Choose a sleek and straight bob for a polished and sophisticated appearance that complements your style.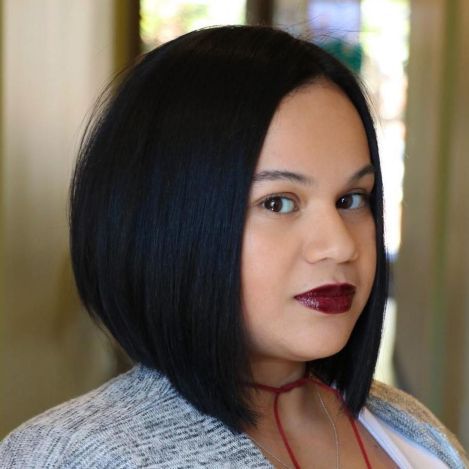 12. Layered Bob with Highlights:
Combine layers and highlights for a multidimensional look that adds volume and movement to your bob.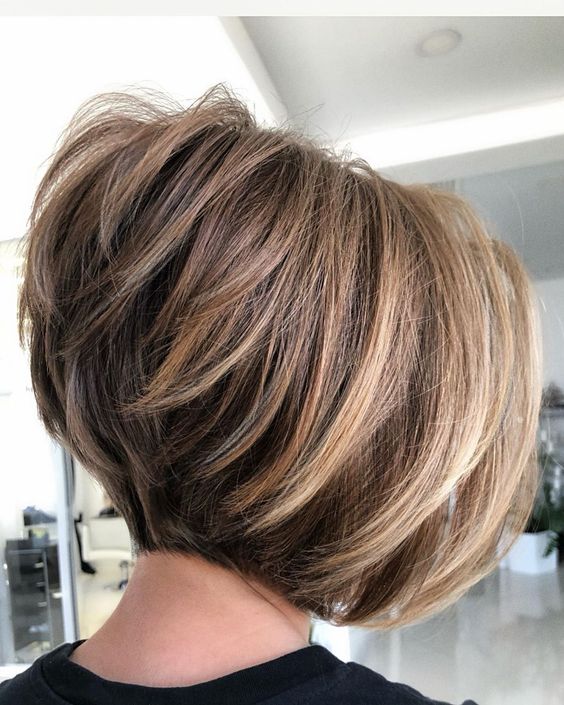 13. Bob with Side Bangs:
Incorporate side bangs that beautifully frame your face and add a touch of elegance to your bob hairstyle.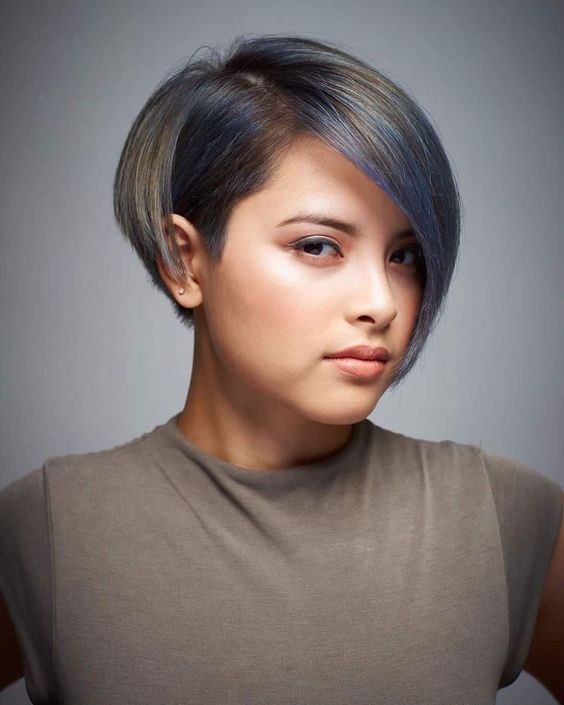 14. Choppy Textured Bob:
Opt for a choppy textured bob that creates a trendy and edgy vibe while providing volume and movement.
15. Bob with Wispy Ends:
Choose a bob with wispy ends that softens the overall look and adds a touch of femininity to your hairstyle.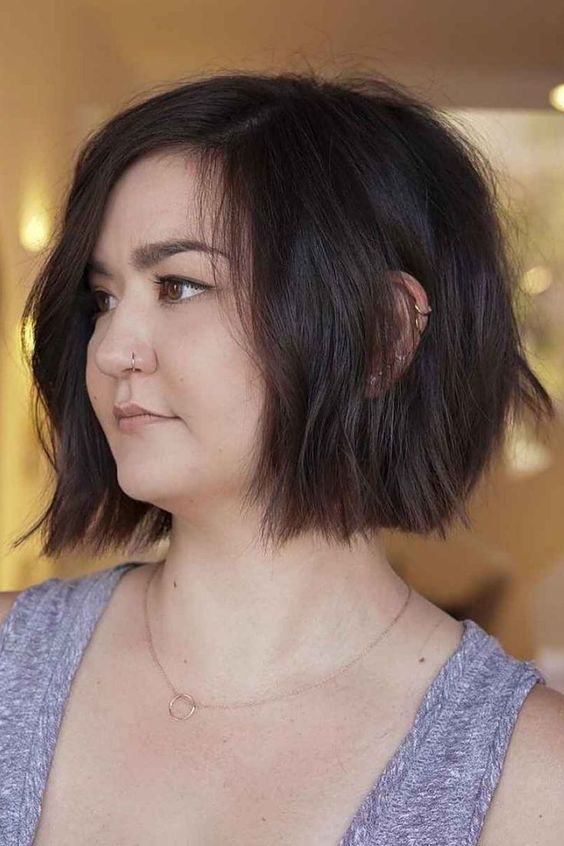 Save Pin