Hairstyle
15 Stylish Korean Haircuts for Women with Medium Hair
Korean hairstyles are known for their elegance, versatility, and trendiness. If you have medium-length hair and want to embrace the charm of Korean haircuts, here are 15 stylish ideas to consider:
1. Korean Layered Bob
A layered bob is a classic Korean haircut that adds volume and movement to your medium hair. The layers frame your face beautifully, creating a soft and feminine look.

2. Wispy Bangs with Shaggy Layers
Combine wispy bangs with shaggy layers for a chic and effortless style. This haircut adds texture and a youthful touch to your appearance.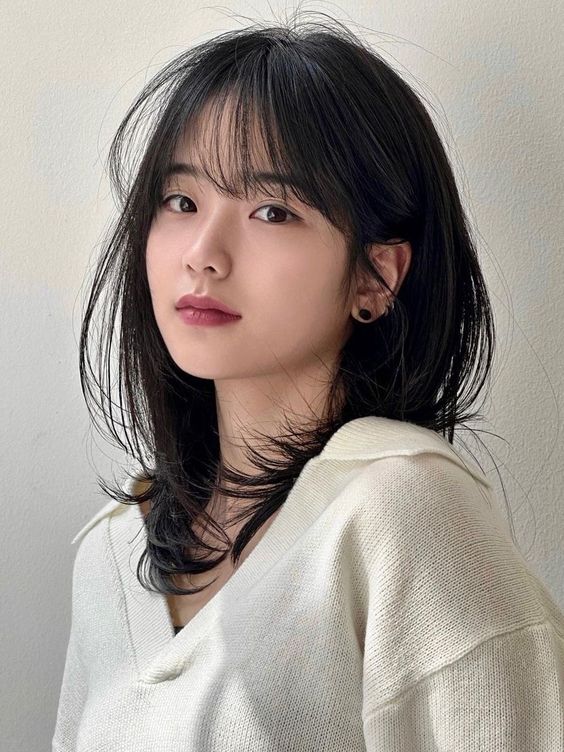 3. Blunt Cut with Curtain Bangs
Opt for a sleek and sophisticated blunt cut and pair it with curtain bangs. This combination exudes charm and suits various face shapes.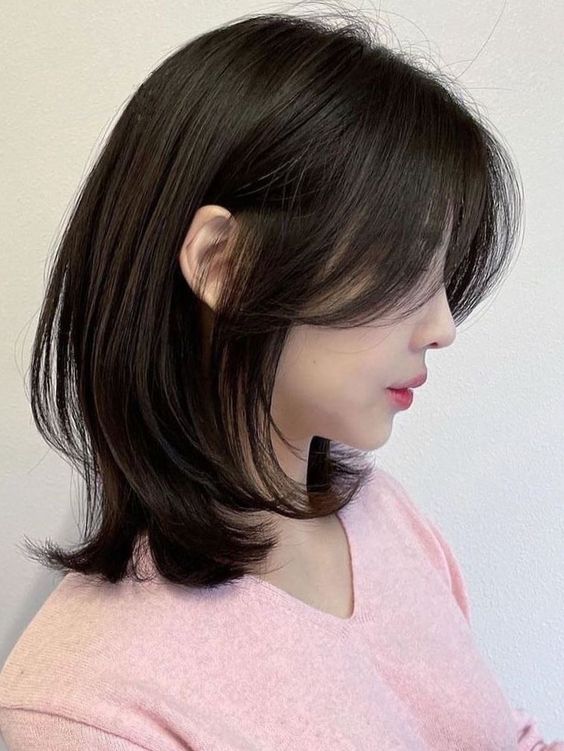 4. Long Bob (Lob)
The long bob is a popular Korean haircut that looks stunning on medium hair. It falls just below the shoulders and allows for various styling options.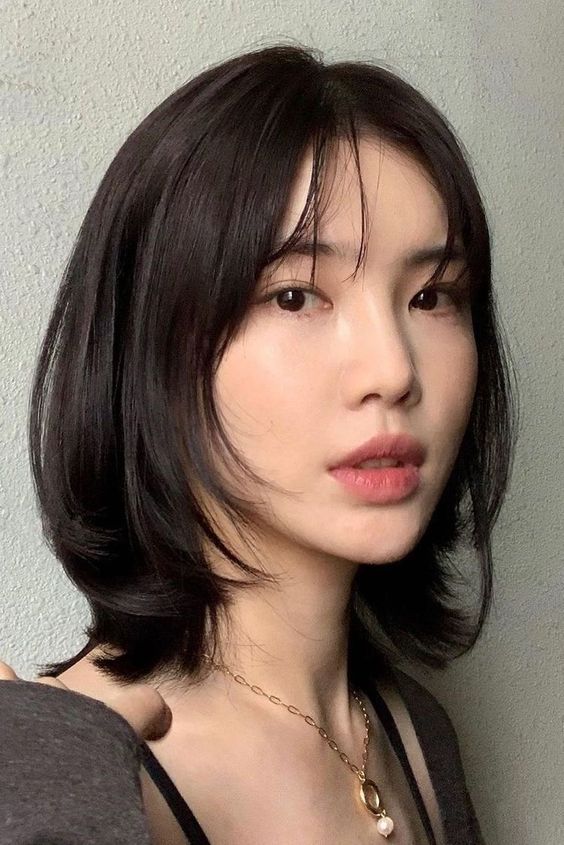 5. Textured Pixie
If you're feeling adventurous, try a textured pixie cut. This edgy and modern style enhances your facial features and adds a bold statement to your look.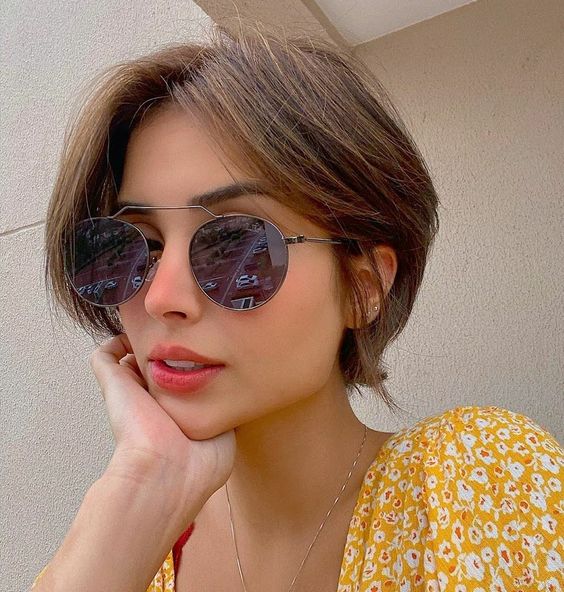 6. Korean Wavy Bob
Create gentle waves on your medium-length bob for a soft and romantic appearance. This style is perfect for adding a touch of elegance to your daily look.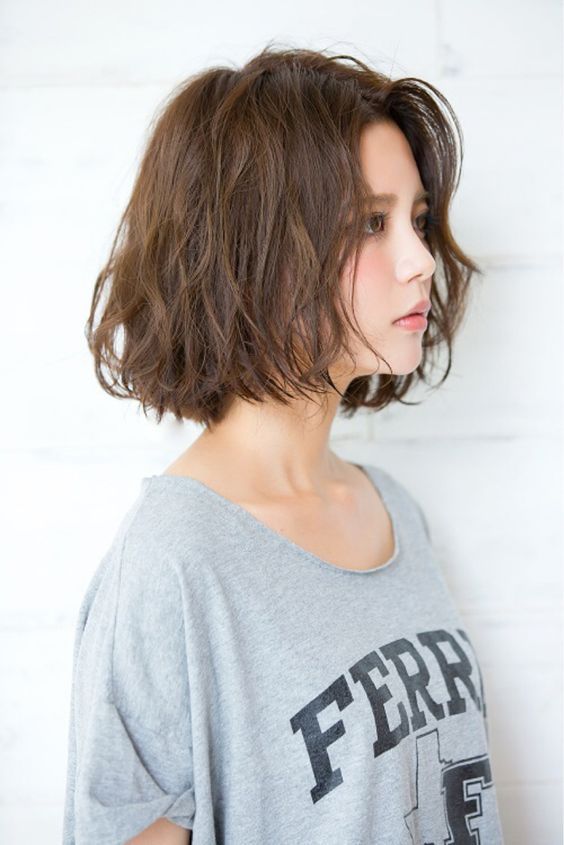 7. Messy Half-Up Bun
For a playful and carefree look, try a messy half-up bun. This Korean-inspired hairstyle is both stylish and easy to achieve.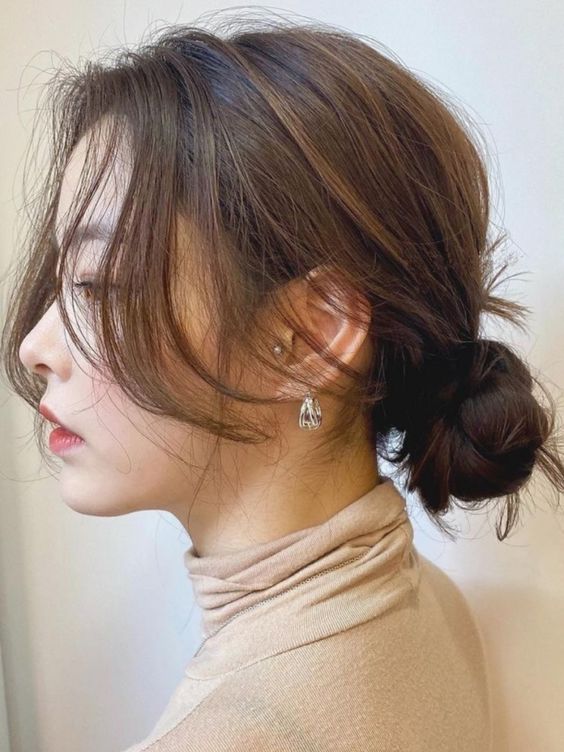 8. Layered Shag Cut
A layered shag cut adds texture and volume to your medium hair. This effortlessly cool style is perfect for showcasing your laid-back personality.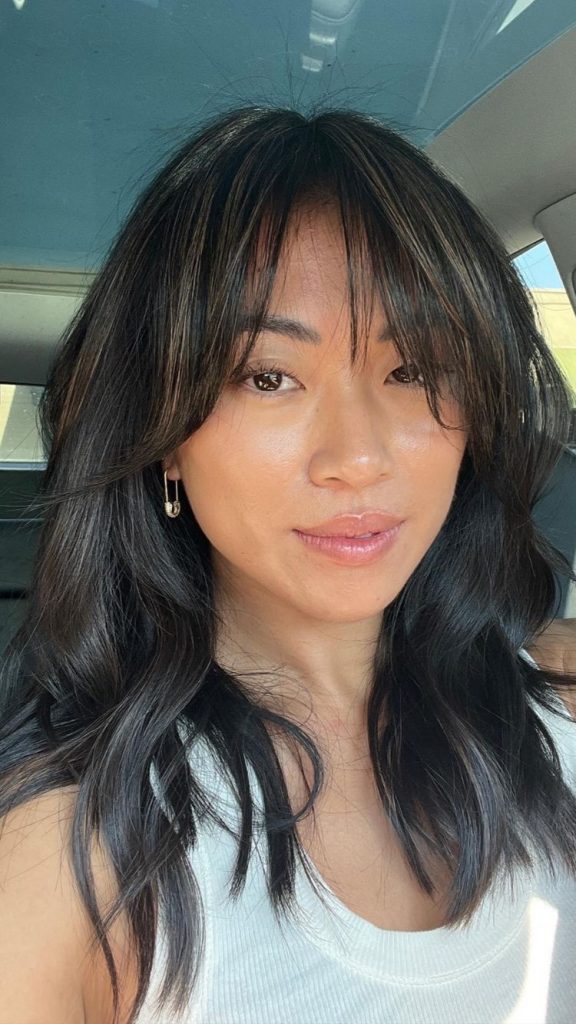 9. Korean Side-Swept Bangs
Enhance your medium haircut with side-swept bangs for a Korean-inspired look. This versatile style flatters most face shapes and adds a youthful touch.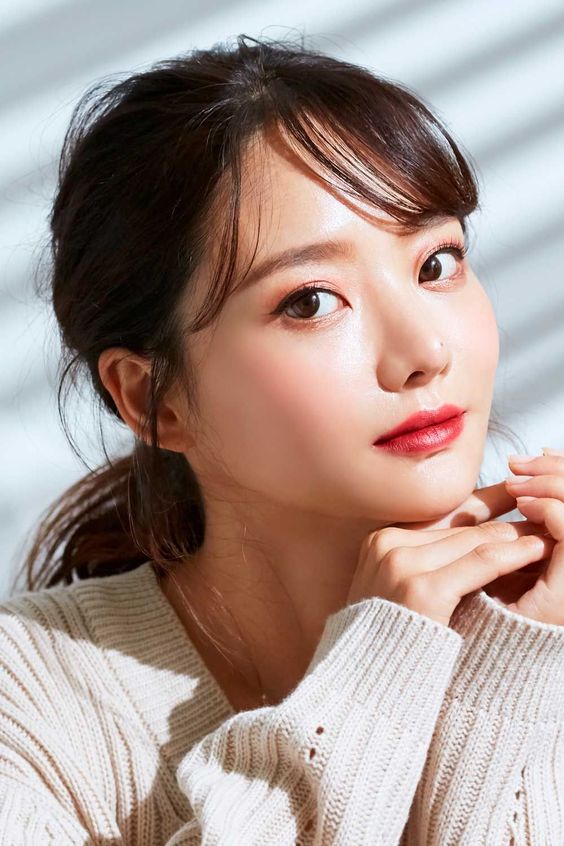 10. Bob with Micro Bangs
Try micro bangs with your medium bob for a bold and trendy look. Micro bangs create a unique and eye-catching appearance that sets you apart.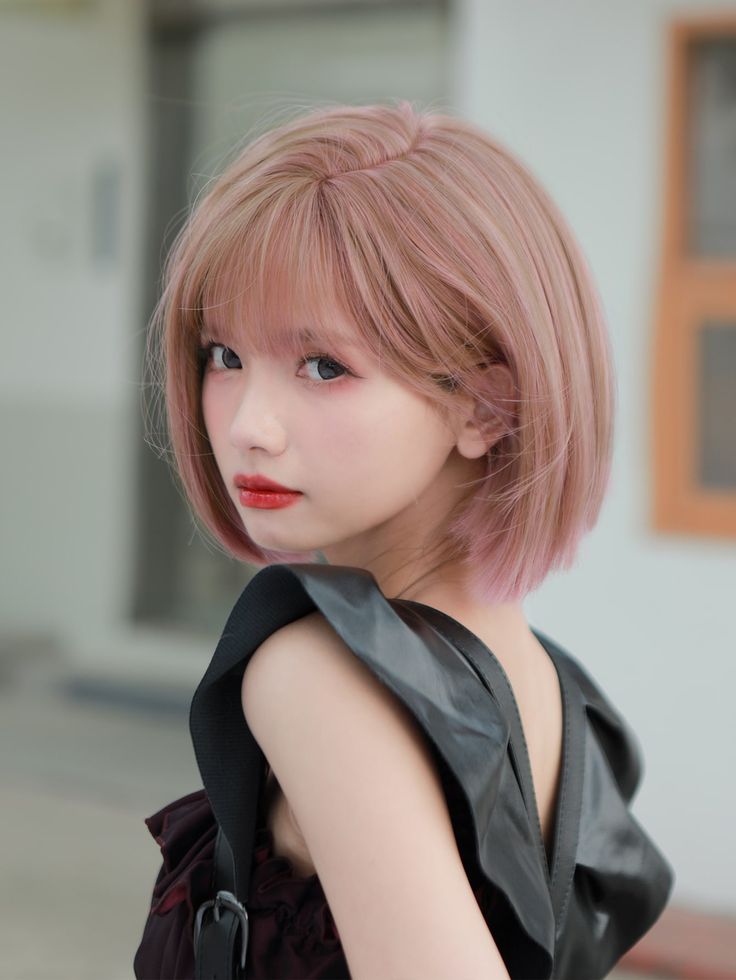 11. Soft Perm Curls
Add soft perm curls to your medium hair for a romantic and elegant vibe. This hairstyle looks especially charming on Korean-inspired haircuts.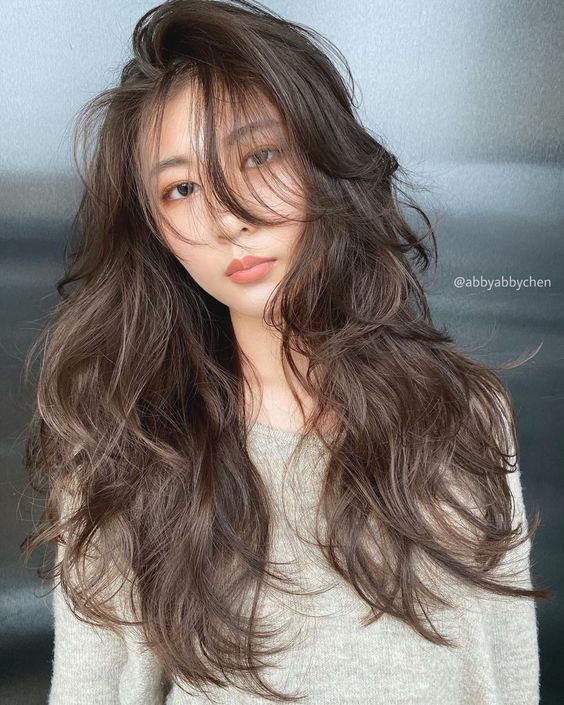 12. Korean Two-Block Haircut
The two-block haircut features shorter hair on the sides and back, with longer hair on top. This contemporary style offers a modern and fashionable look.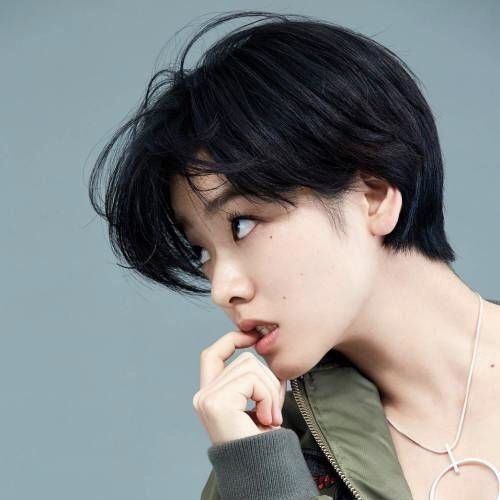 13. Layered Lob with Highlights
Opt for a layered lob and add subtle highlights to your medium hair for a vibrant and youthful appearance.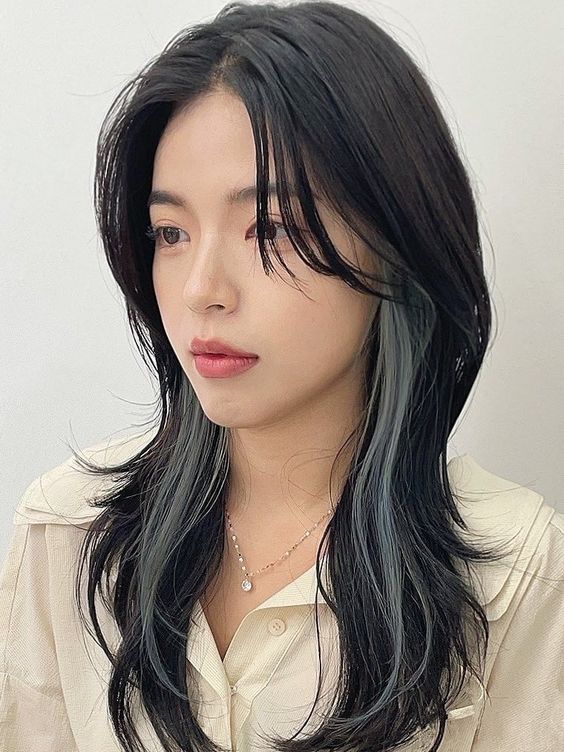 14. Korean Curtain Bangs with Layers
Combine curtain bangs with layered hair for a chic and effortless look. This style adds a touch of sophistication to your overall appearance.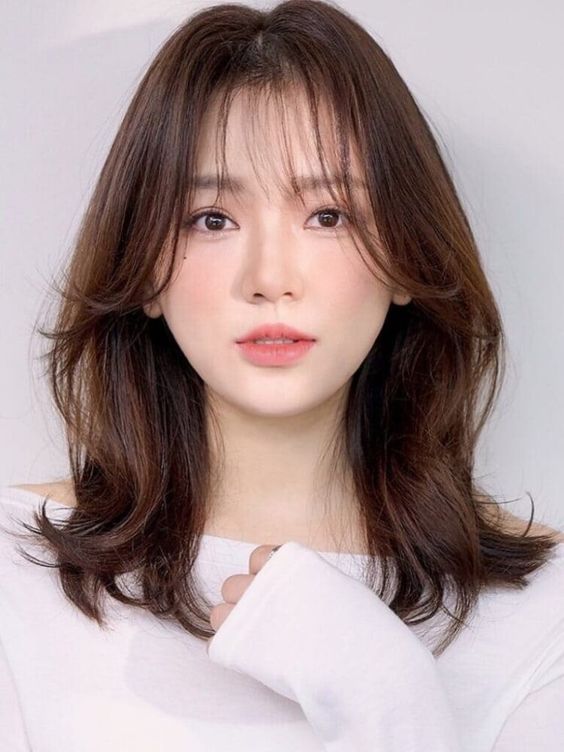 15. Korean Straight Medium Hair
Sometimes, simplicity is key. Embrace the natural beauty of your straight medium hair with a simple and sleek Korean-inspired cut.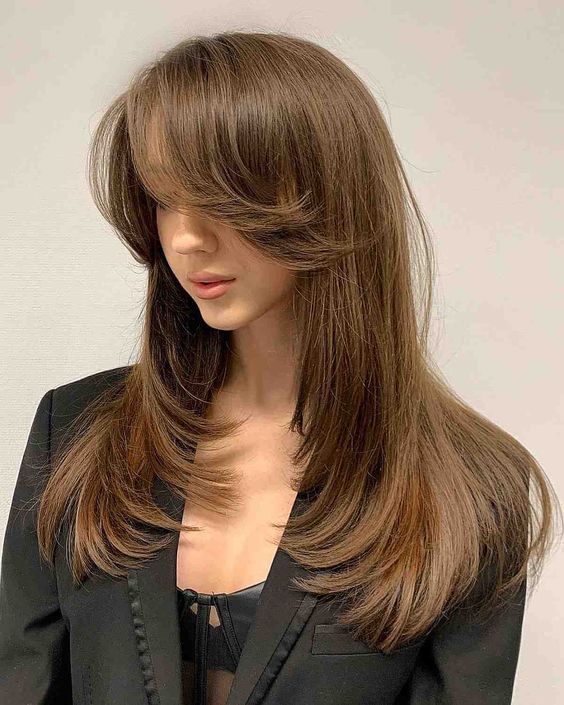 Save Pin