Hairstyle
15 Stylish Two Ponytail Hairstyle Ideas for a Fun and Chic Look
Two ponytail hairstyles offer a playful and versatile way to elevate your hair game. Whether you're aiming for a casual, sporty, or stylish look, double ponytails can be adapted to suit various occasions and personal preferences. In this article, we present 15 creative and fashionable two ponytail hairstyle ideas that showcase the charm and versatility of this trendy hairdo.
1. High Double Ponytails:
Create two high ponytails for a classic and youthful look that adds height and volume.

2. Low Double Ponytails with Wrap-Around:
Secure two low ponytails and wrap a section of hair around each base for a polished and refined appearance.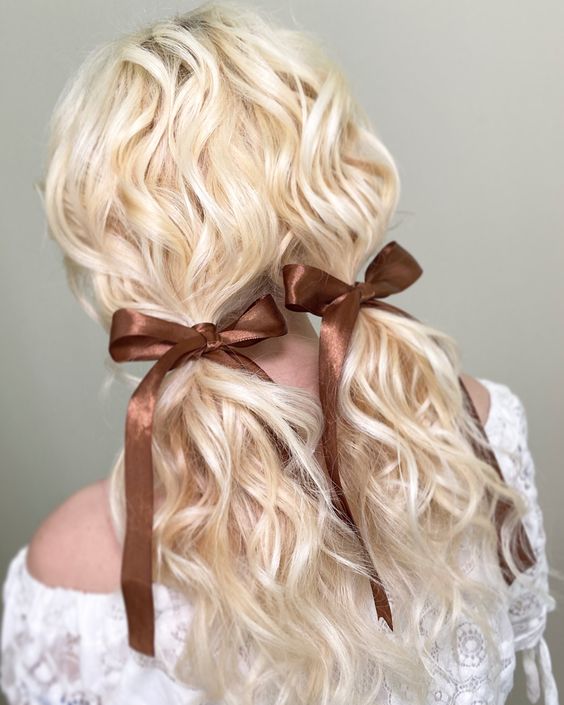 3. Double Bubble Ponytails:
Divide each ponytail into sections and add clear elastics to create "bubble" segments for a fun and modern twist.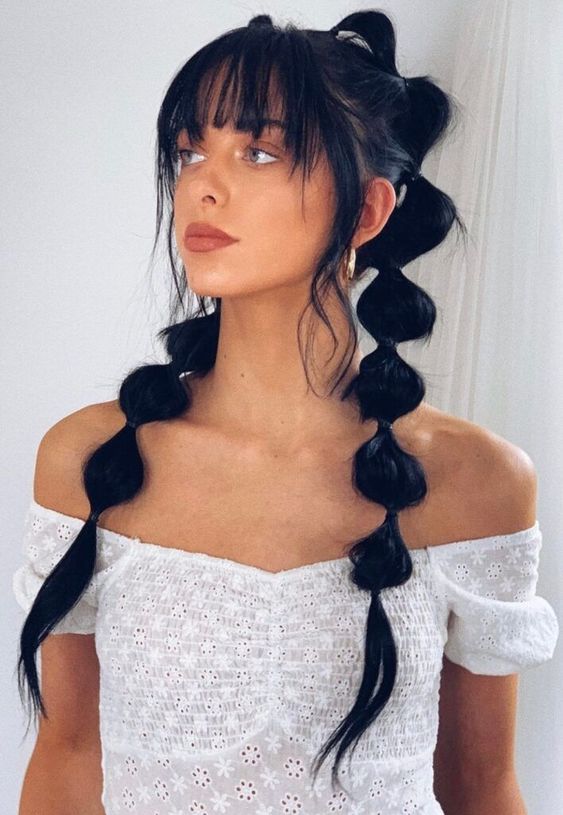 4. Messy Double Ponytails:
Embrace a relaxed and messy look by creating two ponytails with intentionally tousled and textured strands.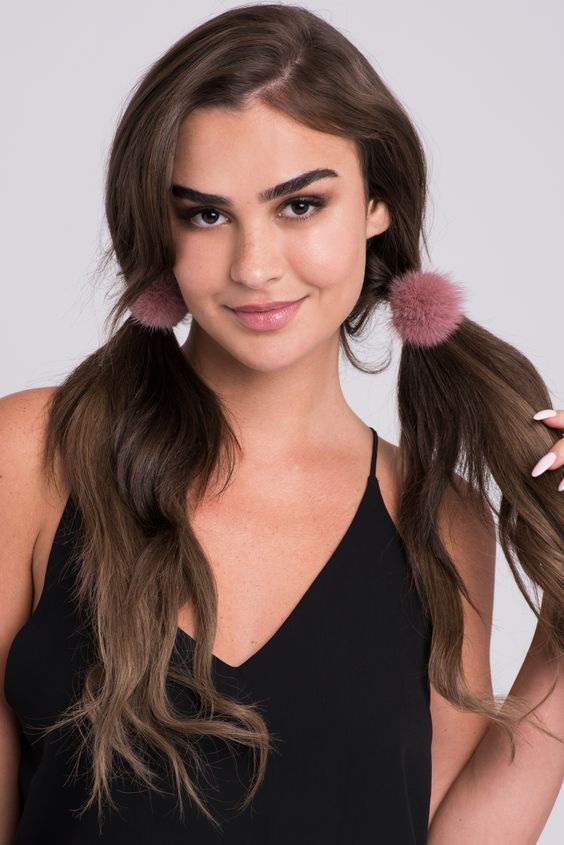 5. Double Ponytails with Braids:
Incorporate small braids into each ponytail for an intricate and bohemian-inspired hairstyle.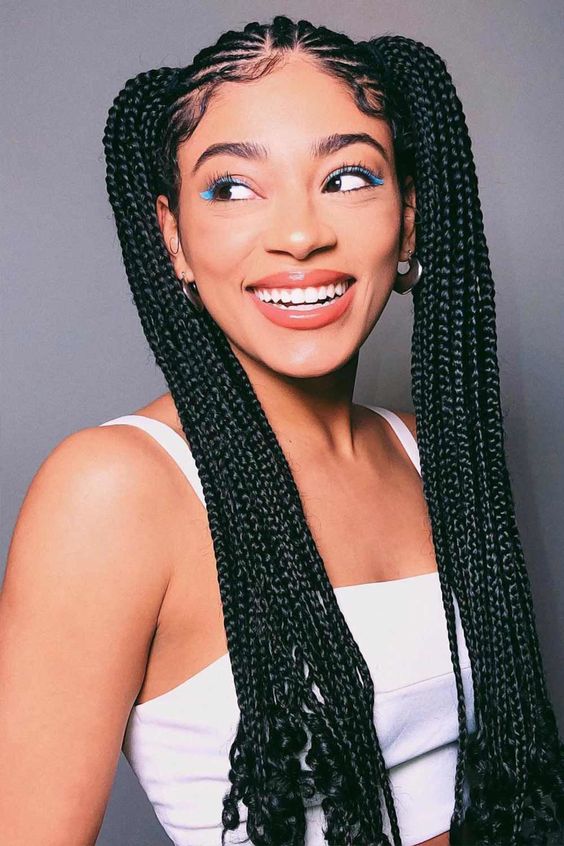 6. Double Ponytails with Teased Crown:
Tease the crown of your head before creating the ponytails to add volume and a touch of glamour.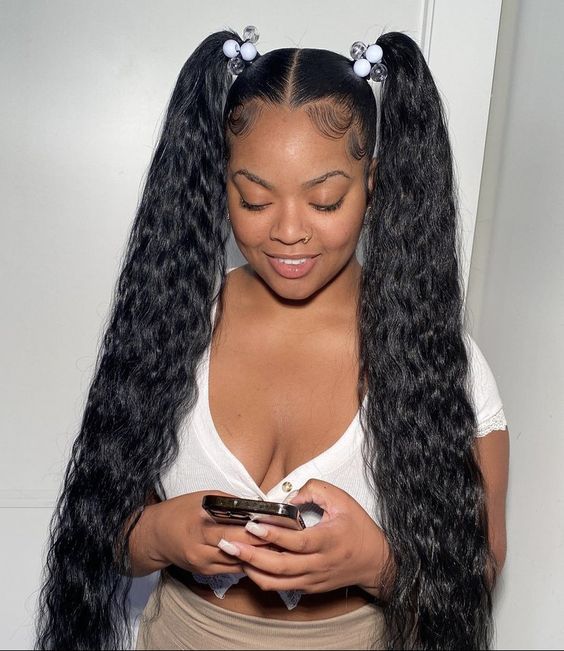 7. Double Wrapped Ponytails:
Wrap a thin strand of hair around the base of each ponytail, concealing the hair tie and creating an elegant finish.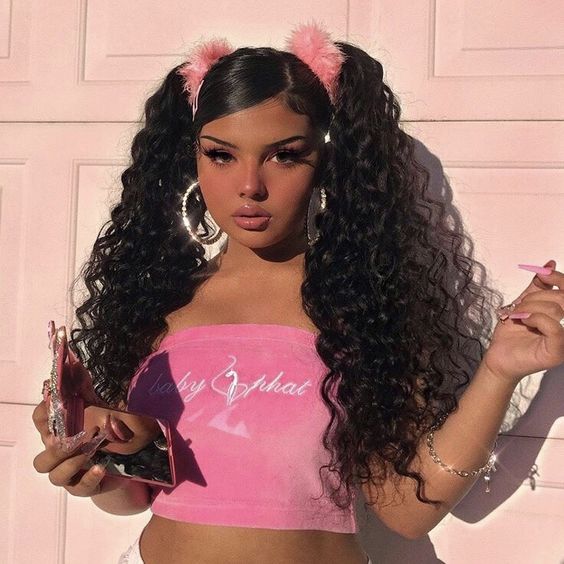 8. Side-Swept Double Ponytails:
Sweep the ponytails to one side for an asymmetrical and trendy look that adds depth to your hairstyle.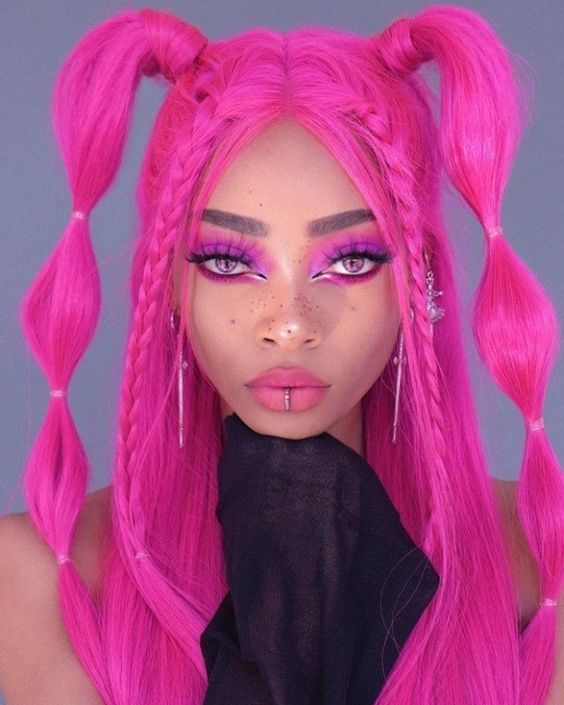 9. Double Ponytails with Ribbon Accents:
Tie ribbons around the base of each ponytail or weave them through the hair for a playful and charming detail.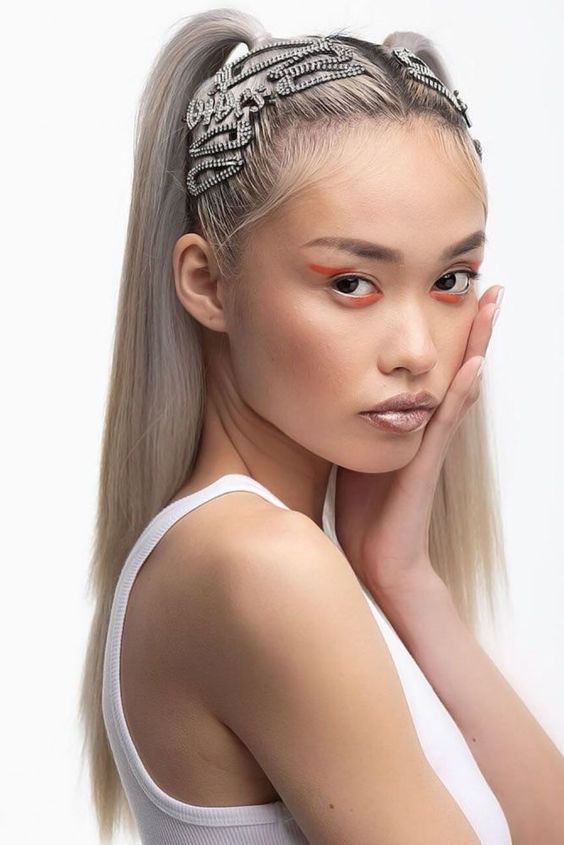 10. Double Ponytails with Curls:
Incorporate curls or waves into the strands of each ponytail for a romantic and feminine touch.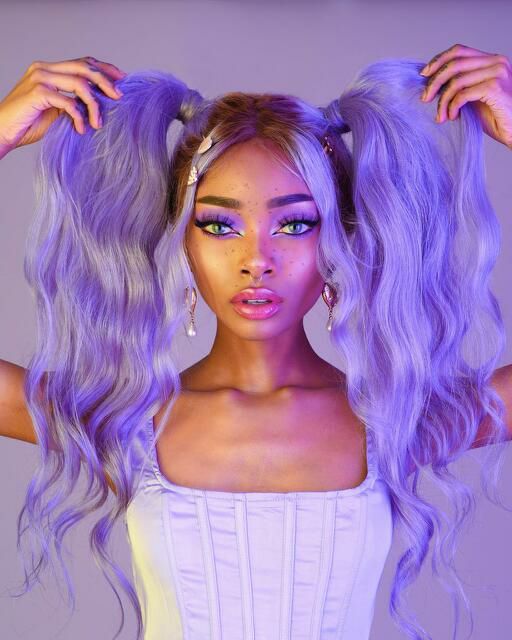 11. Double Ponytails with Twist:
Twist sections of hair before securing them into ponytails, achieving a unique and textured look.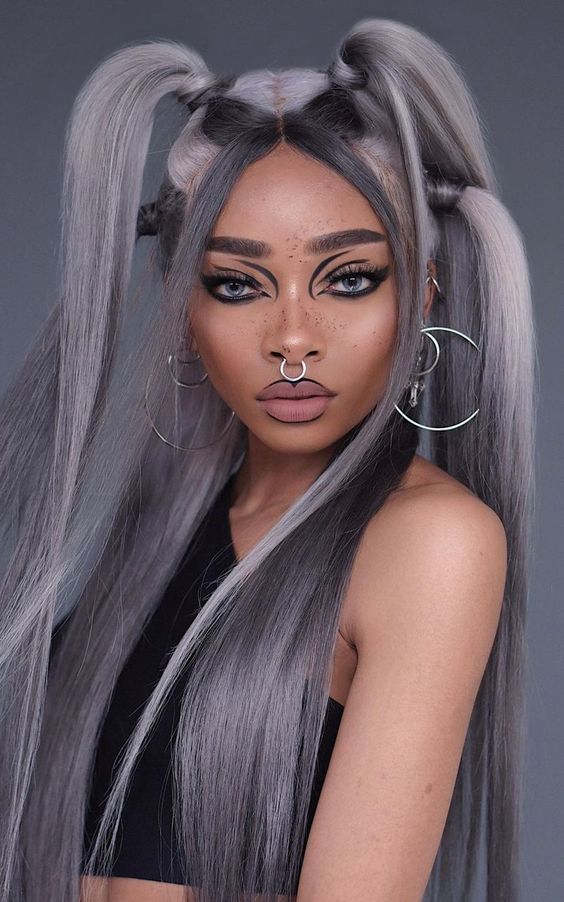 12. Double Ponytails with Slicked-Back Top:
Slick back the hair at the top of your head before creating the ponytails for a modern and edgy appearance.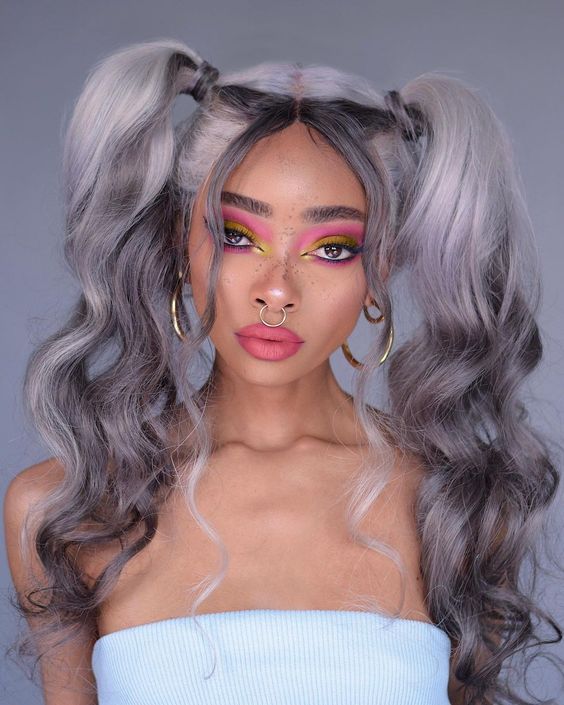 13. Double Criss-Cross Ponytails:
Cross the strands of each ponytail over one another for a criss-cross effect that adds visual interest.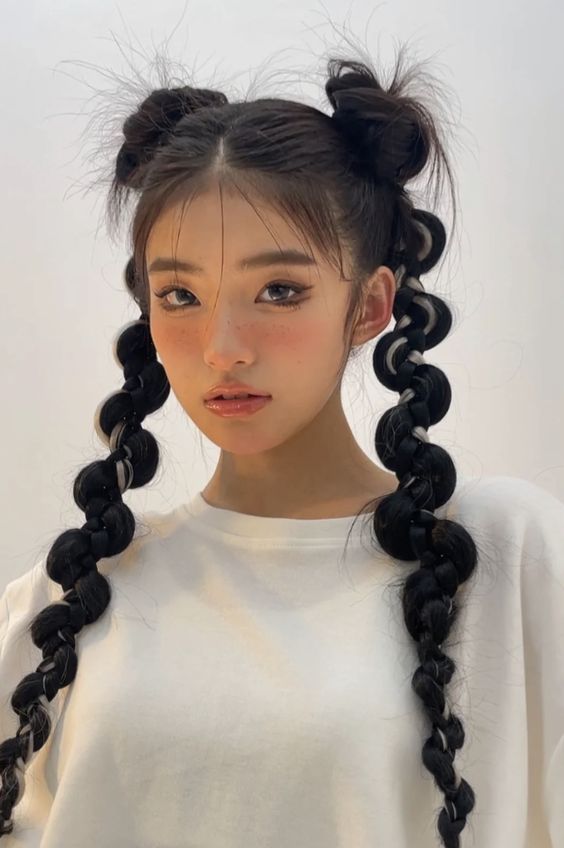 14. Double Ponytails with Color Accents:
Add colorful hair extensions or temporary hair color to sections of each ponytail for a bold and vibrant look.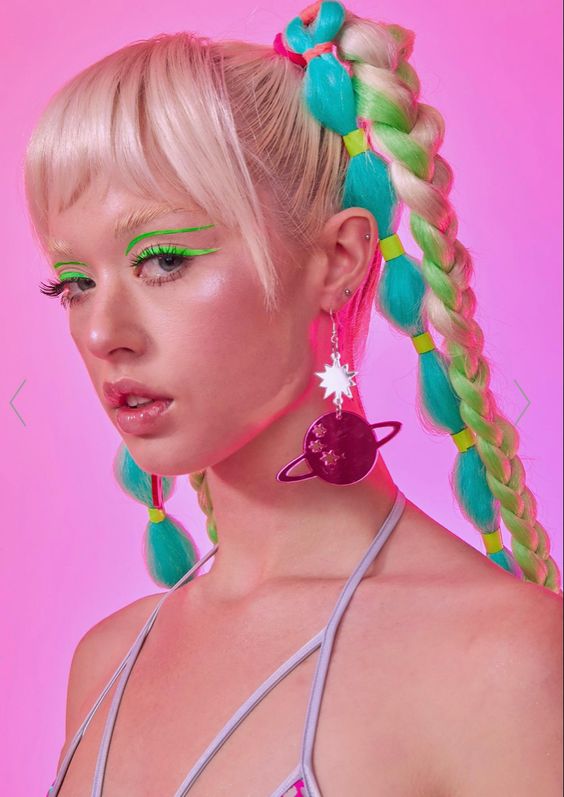 15. Double Ponytails with Bow Ties:
Tie bows around the base of each ponytail or incorporate bow-shaped hair accessories for a cute and feminine touch.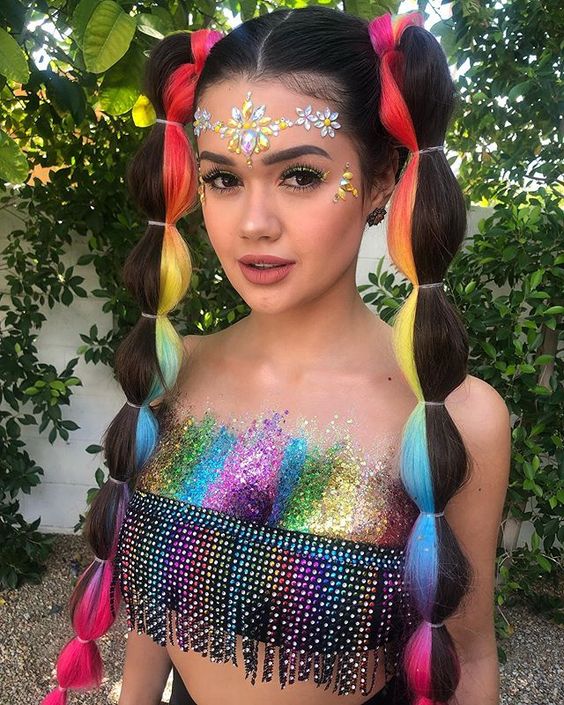 Save Pin