Hairstyle
17 Aesthetic Fall Hairstyle Ideas for 2023
Fall is a season that is often associated with cozy vibes, warm colors, and a touch of magic. This year, embrace the aesthetic charm of autumn with these 17 beautiful fall hairstyle ideas for 2023. From soft waves to intricate braids, these hairstyles will complement your seasonal wardrobe and add a touch of elegance to your overall look.
Soft and Tousled Waves
Create effortless beauty with soft and tousled waves. Use a curling wand or braids overnight to achieve natural-looking waves. This hairstyle exudes a carefree and relaxed vibe that is perfect for any fall occasion.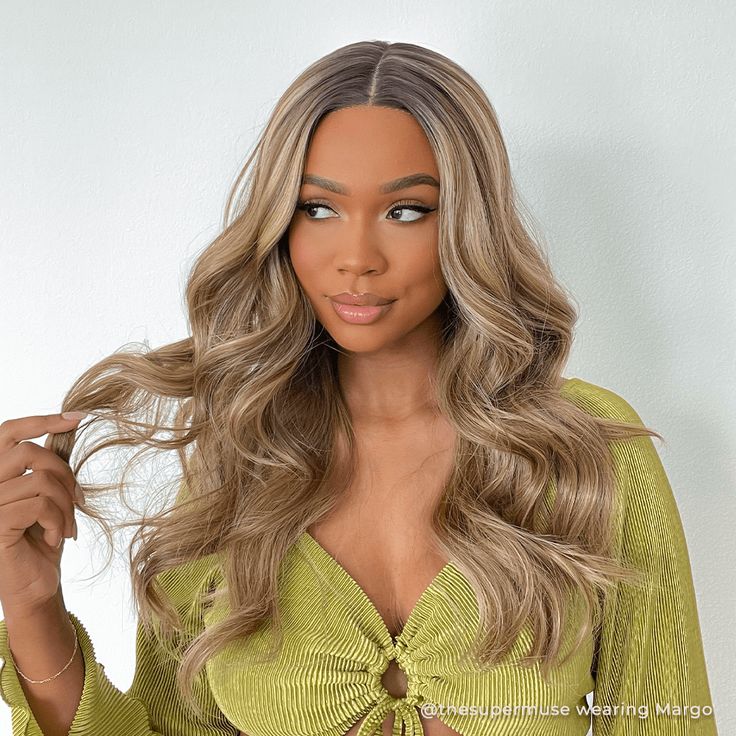 Half-Up Bun with Ribbon
Upgrade a classic half-up hairstyle by incorporating a ribbon. Gather the top half of your hair into a high bun and tie a ribbon around the base for a charming and whimsical touch. This hairstyle pairs well with cozy sweaters and oversized scarves.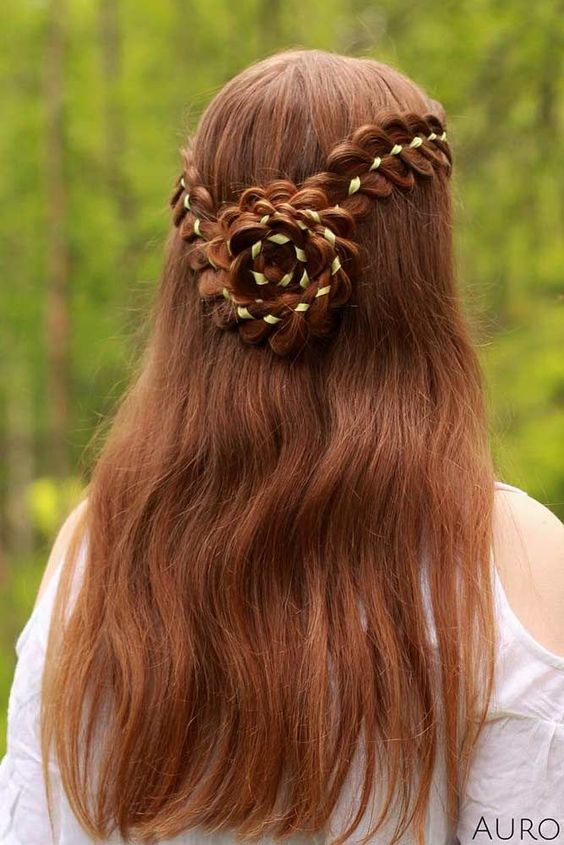 Textured Pixie Cut
If you have a short haircut, enhance its aesthetic appeal by adding texture. Use a texturizing spray or pomade to create a piecey and edgy look. This style is perfect for those who want to make a statement with their fall hairstyle.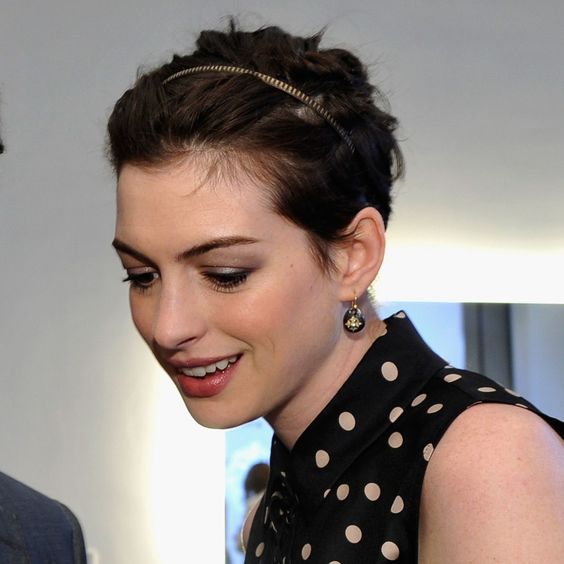 Romantic Floral Hair Crown
Embrace the enchanting beauty of fall by adorning your hair with a floral crown. Choose flowers in warm hues, such as deep reds, oranges, and yellows, to complement the season. This ethereal hairstyle is ideal for outdoor weddings or fall-themed photoshoots.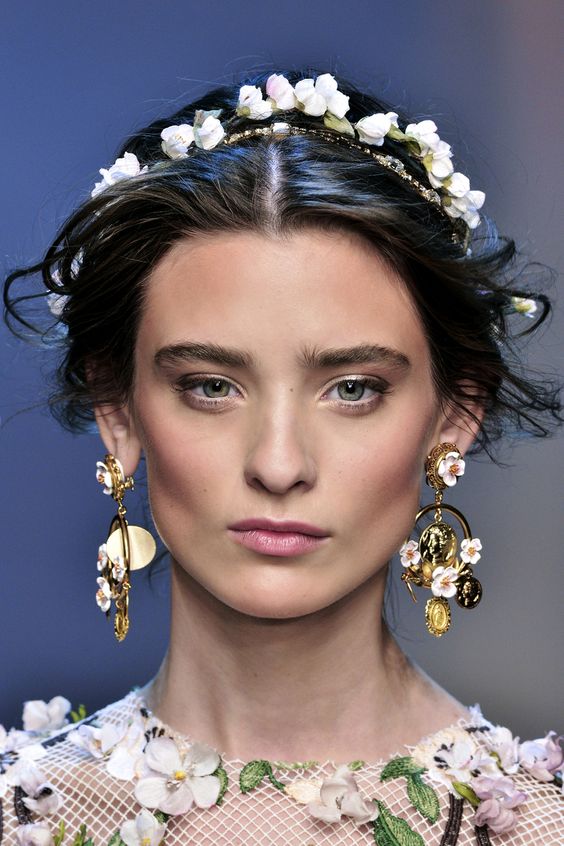 Side Swept Bangs with Straight Hair
For a chic and sophisticated look, opt for side-swept bangs paired with sleek and straight hair. Use a straightening iron to achieve a smooth and polished finish. This hairstyle adds a touch of elegance to any fall ensemble.
Vintage-Inspired Victory Rolls
Channel the retro aesthetic with vintage-inspired victory rolls. Create voluminous rolls at the front of your hair and secure them with bobby pins. This glamorous hairstyle is perfect for formal events or vintage-themed parties.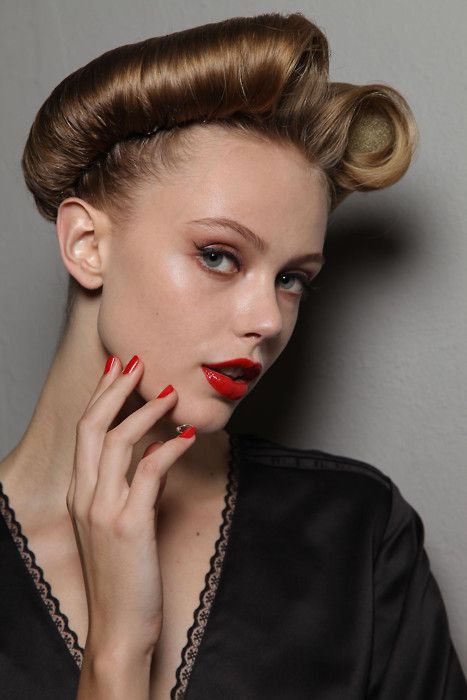 Messy Bun with Scrunchie
Give your classic messy bun an aesthetic twist by using a scrunchie. Choose a scrunchie in a fall-inspired pattern or velvet fabric to add texture and visual interest. This hairstyle is both trendy and comfortable for everyday wear.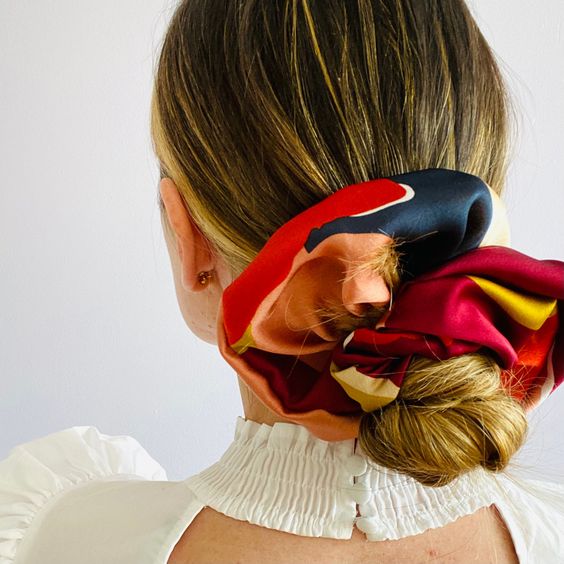 Loose Boho Braid with Flowers
Enhance your bohemian style with a loose and carefree boho braid. Braid a section of your hair, leaving it slightly loose and tousled. Add small flowers or floral accessories throughout the braid for a whimsical touch.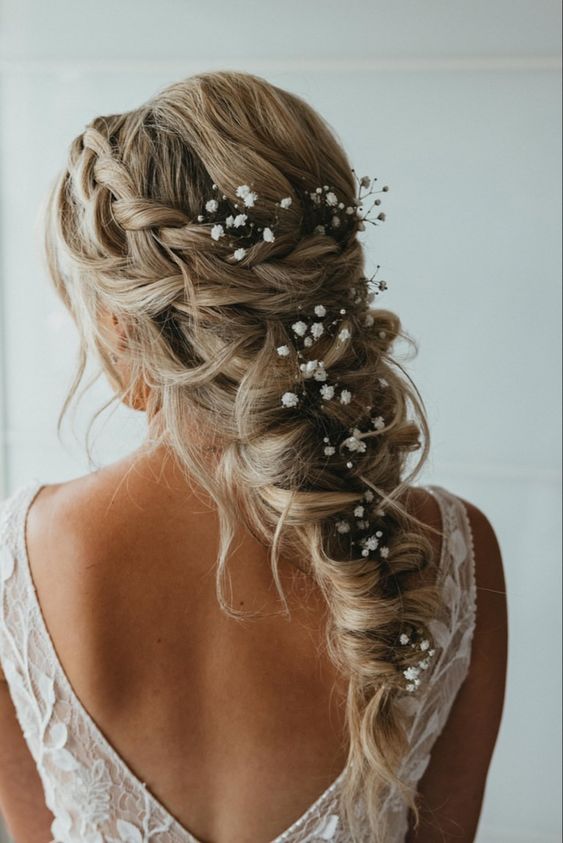 Bubble Ponytail
Upgrade a simple ponytail by transforming it into a bubble ponytail. Use hair elastics spaced evenly down the length of your ponytail to create defined sections. Gently tug on each section to create the bubble effect. This playful hairstyle adds a fun twist to your fall look.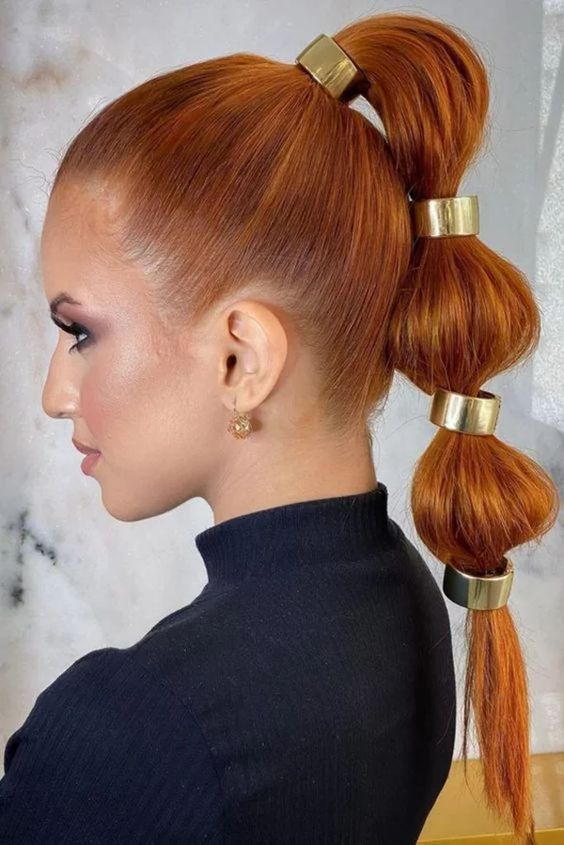 Wrapped Ponytail with Scarf
Add a pop of color and style to a ponytail by wrapping a scarf around the base. Choose a scarf with autumnal colors or a bold pattern to make a statement. This hairstyle is perfect for adding a touch of elegance to a casual fall outfit.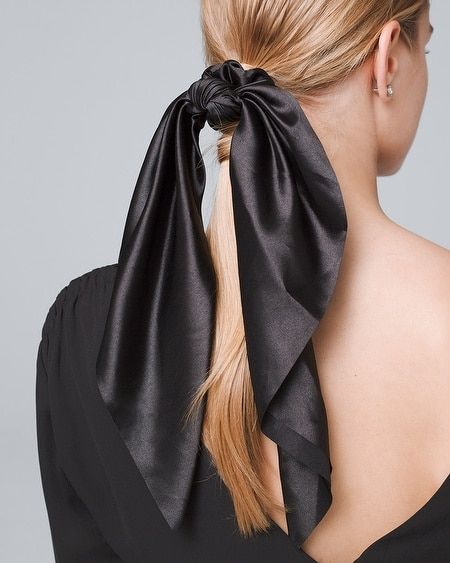 Faux Hawk Braid
Create an edgy and stylish look with a faux hawk braid. French braid the center section of your hair, leaving the sides loose. Secure the braid with bobby pins and let the rest of your hair flow freely for a rebellious aesthetic.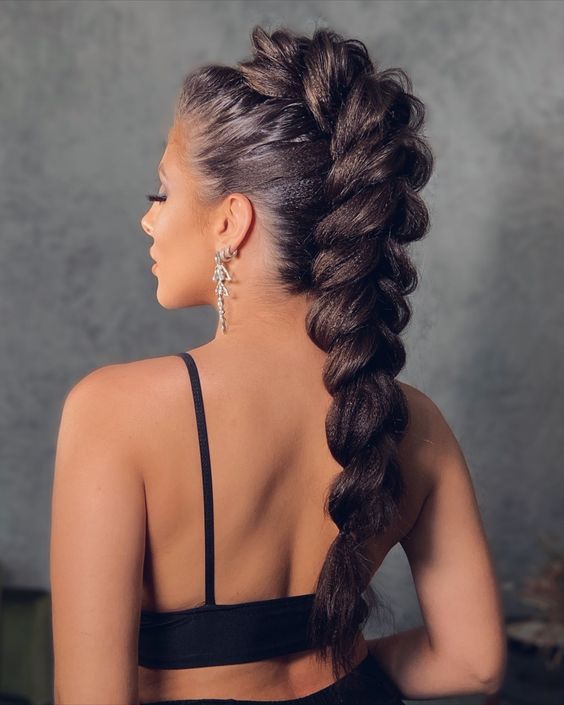 Low Ponytail with Textured Waves
Combine the sophistication of a low ponytail with the bohemian charm of textured waves. Gather your hair at the nape of your neck and curl the ends tocreate loose waves. This hairstyle is effortlessly chic and versatile, making it suitable for both casual and formal occasions.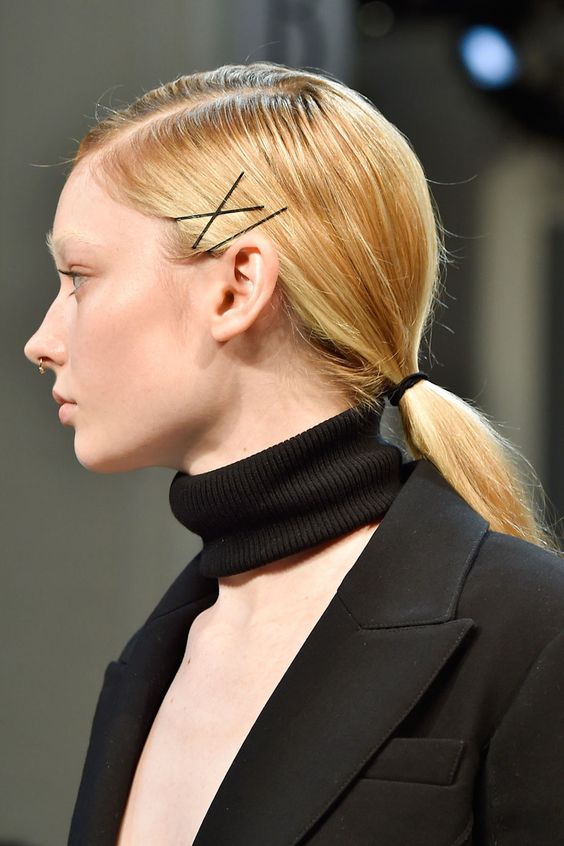 Twisted Crown Updo
Achieve a romantic and whimsical look with a twisted crown updo. Twist sections of your hair and pin them around your head to create a crown-like effect. This hairstyle adds an elegant touch to any fall outfit.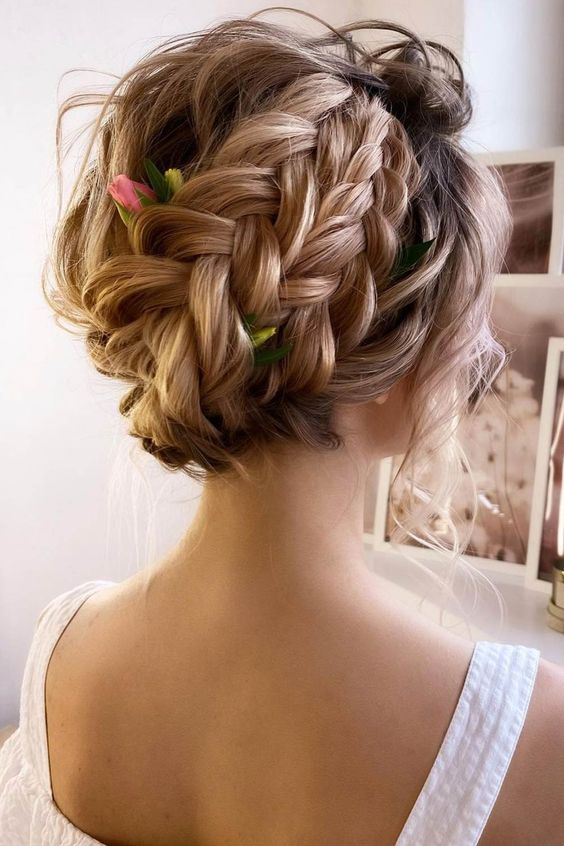 Braided Space Buns
Add a playful and trendy element to your fall hairstyle with braided space buns. Part your hair down the middle and create two high pigtails. Braid each pigtail and wrap it around itself to form buns. This youthful and fun hairstyle is perfect for casual outings or music festivals.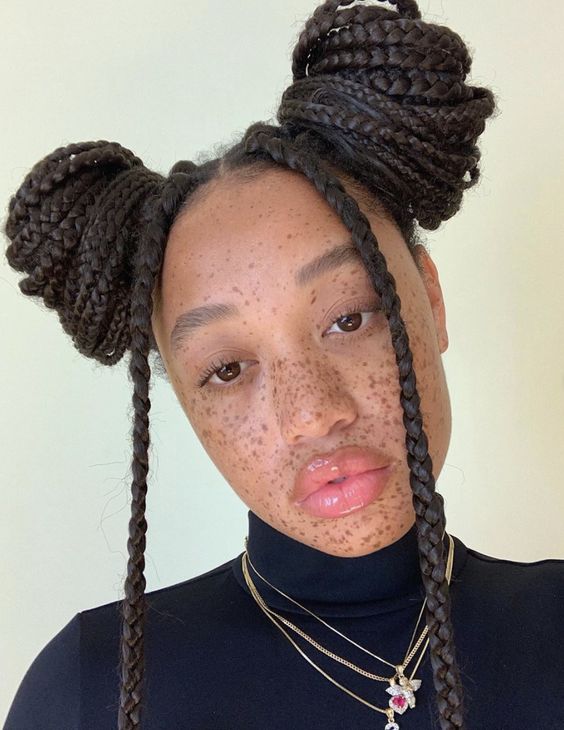 Sleek Middle Part with Low Bun
Achieve a sleek and polished look with a middle part and a low bun. Use a fine-toothed comb to create a precise middle part and gather your hair into a low bun at the nape of your neck. This minimalist hairstyle exudes sophistication and pairs well with statement earrings.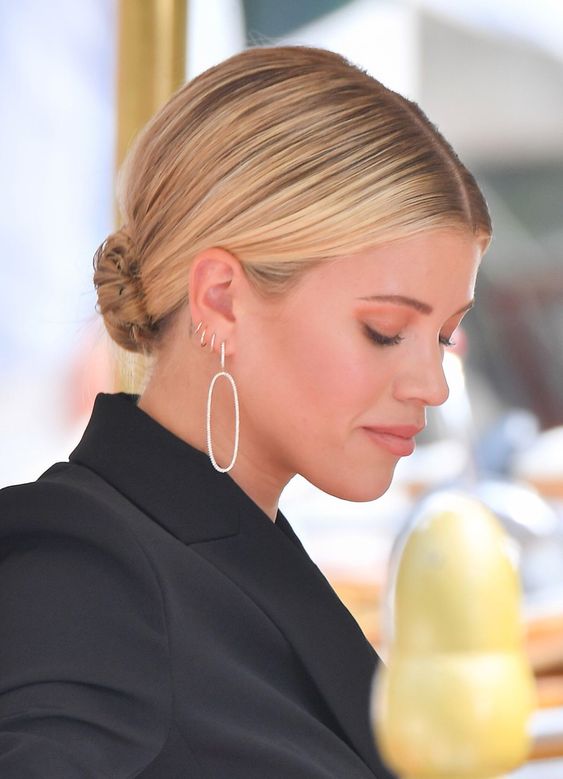 Embellished Twisted Updo
Create an intricate and sophisticated updo by twisting sections of your hair and pinning them at the back of your head. To add an aesthetic touch, incorporate decorative hairpins, jeweled clips, or delicate chains throughout the twists. This embellished twisted updo is perfect for formal events or special occasions.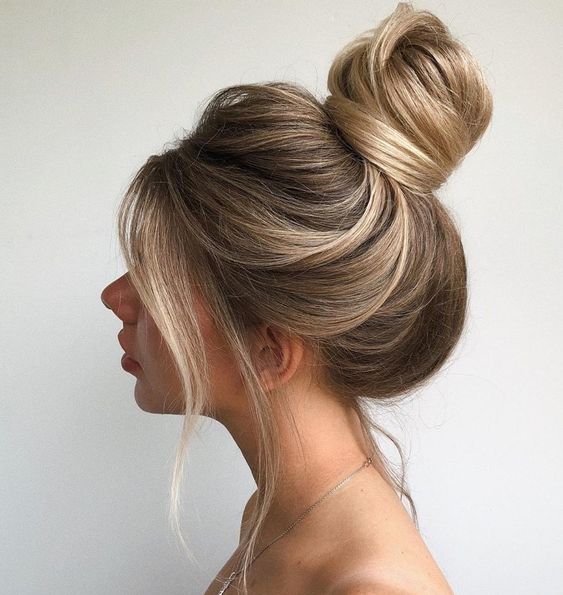 Braided Headband with Loose Curls
Frame your face with a braided headband and complement it with loose curls. Braid a section of your hair on one side and wrap it around your head like a headband, securing it with bobby pins. Leave the rest of your hair down and curl it for a soft and romantic aesthetic.
Save Pin