Hairstyle
17 Chic Inverted Bob Haircut Ideas for a Trendy Look
The inverted bob haircut is a stylish and versatile option that adds a touch of modern flair to your appearance. With its shorter back and longer front, this haircut offers a unique and edgy twist on the classic bob. In this article, we present 19 chic inverted bob haircut ideas to inspire your next hairstyle. From sleek and polished to textured and playful, these variations of the inverted bob will help you achieve a trendy and fashionable look.
Classic Inverted Bob
Start with the timeless and elegant classic inverted bob. Keep the back shorter and gradually increase the length towards the front for a sleek and sophisticated hairstyle.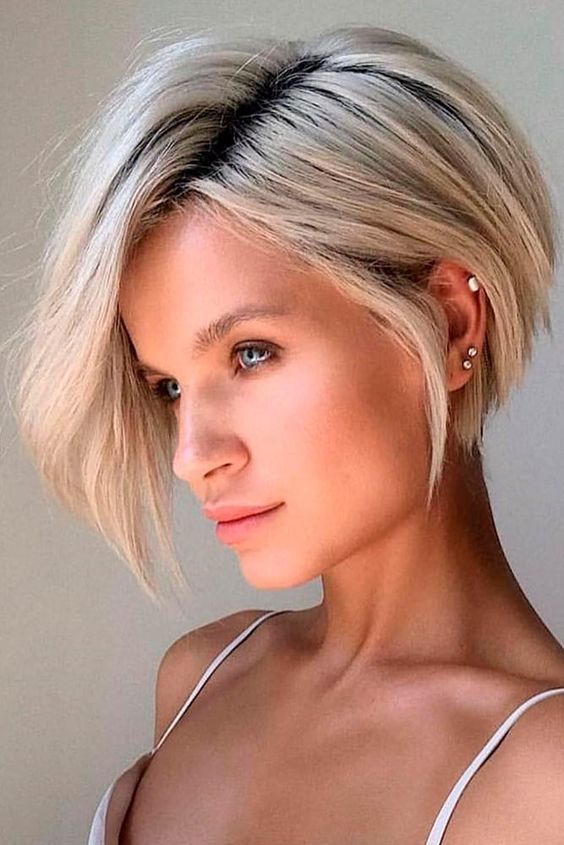 Layered Inverted Bob
Add texture and movement to your inverted bob by incorporating layers. Layers create depth and dimension, giving your hairstyle a modern and dynamic look.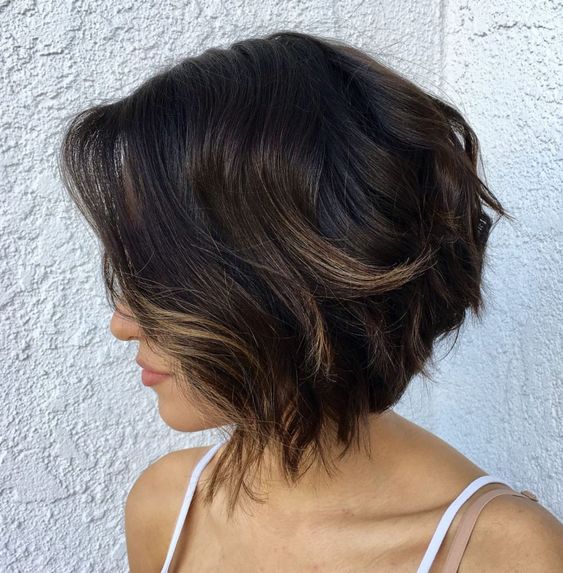 Angled Inverted Bob
Opt for an angled inverted bob by creating a sharper and more defined angle from the back to the front. This variation adds an extra edge to your haircut, accentuating your facial features.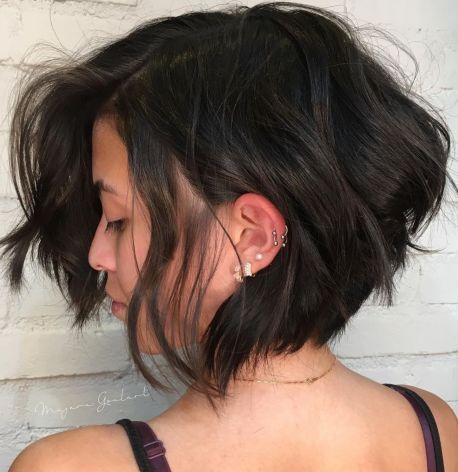 Stacked Inverted Bob
Create a stacked effect by layering the back of your inverted bob haircut. This technique adds volume and shape, giving your hairstyle a bold and voluminous appearance.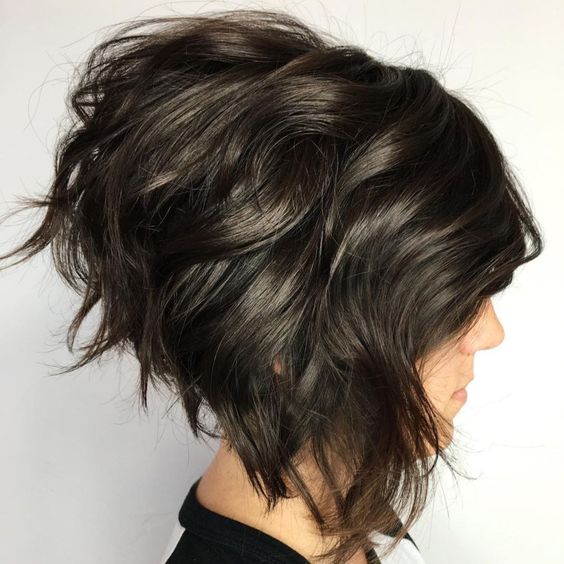 Asymmetrical Inverted Bob
Experiment with an asymmetrical inverted bob by having one side longer than the other. This edgy and avant-garde hairstyle adds a unique and artistic touch to your look.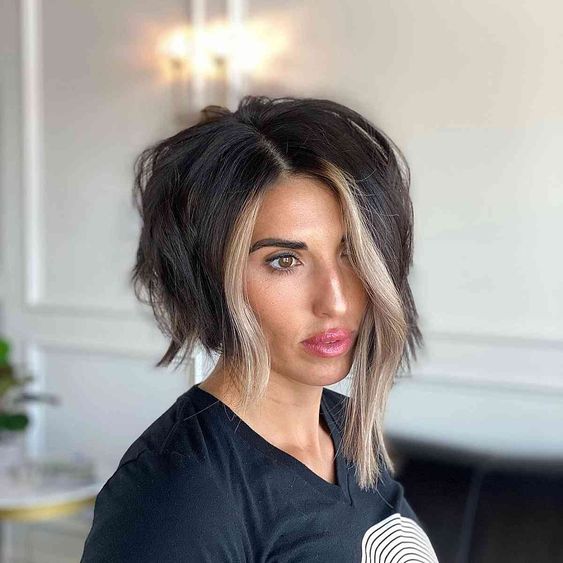 Textured Inverted Bob
Embrace a textured look by adding choppy layers and razored ends to your inverted bob. This style adds movement and a carefree vibe to your haircut.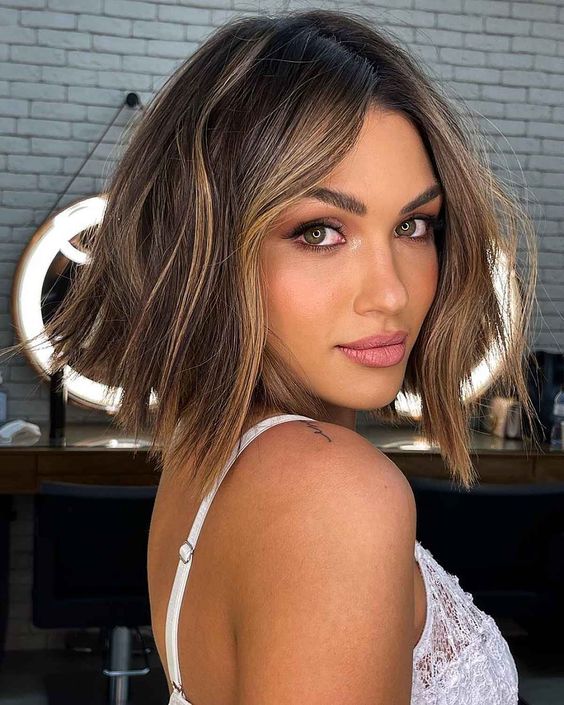 Wavy Inverted Bob
Enhance your inverted bob with loose, natural waves. Use a curling iron or embrace your natural texture for a relaxed and effortless hairstyle.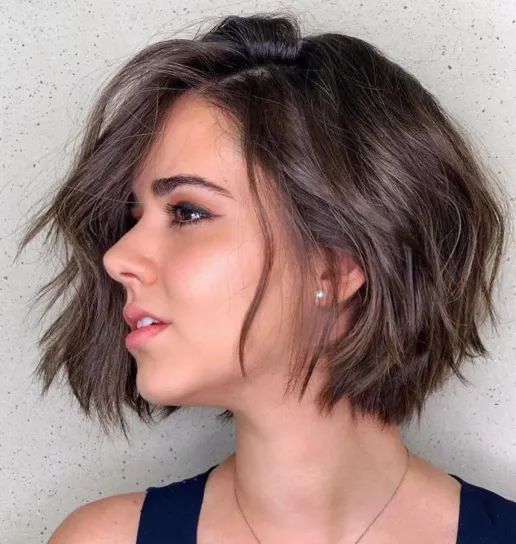 Blunt Inverted Bob
Achieve a sleek and polished look with a blunt inverted bob. Keep the ends of your hair straight and even for a chic and modern appearance.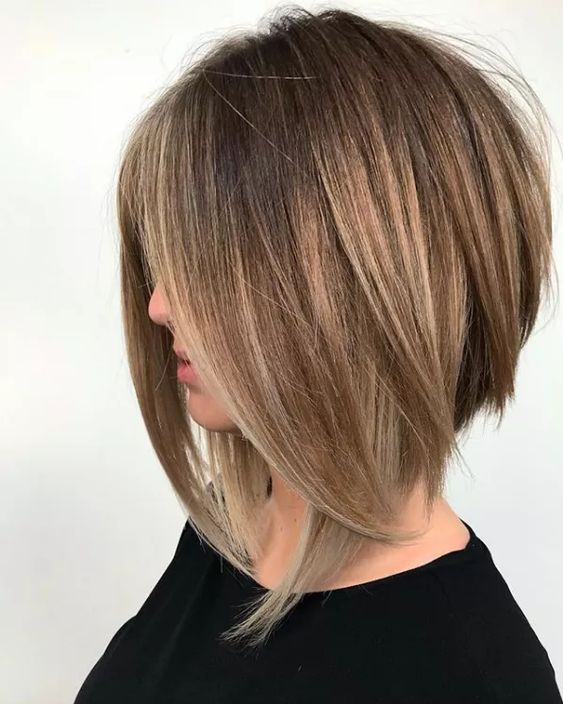 Choppy Inverted Bob
Create a playful and edgy look with a choppy inverted bob. Add irregular layers and texturize the ends for a trendy and youthful hairstyle.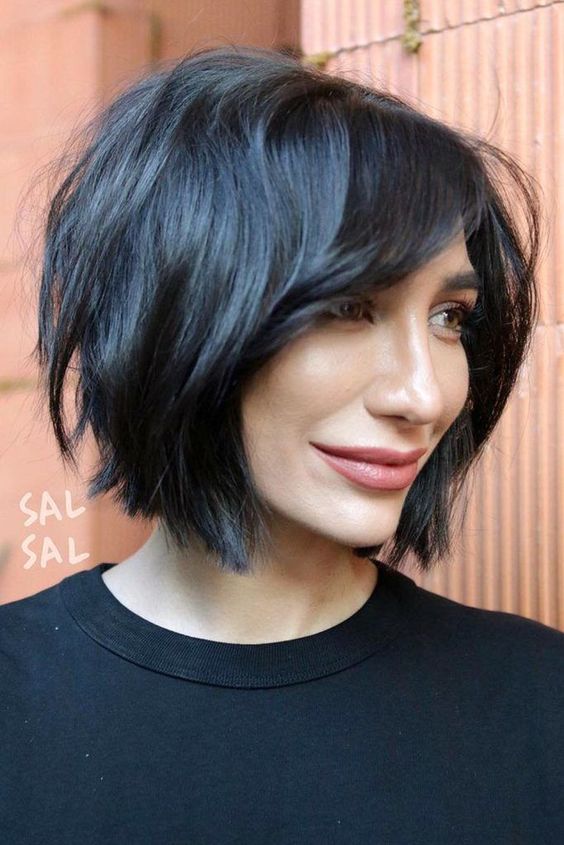 Curly Inverted Bob
Embrace your curls with a curly inverted bob. This hairstyle adds bounce and volume to your hair, creating a lively and romantic look.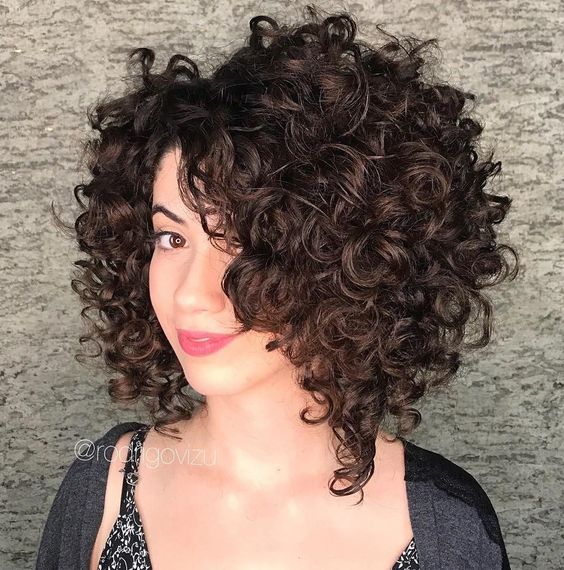 Short Inverted Bob
Go for a shorter length with a short inverted bob. This bold and confident hairstyle is perfect for those who want a low-maintenance yet fashionable look.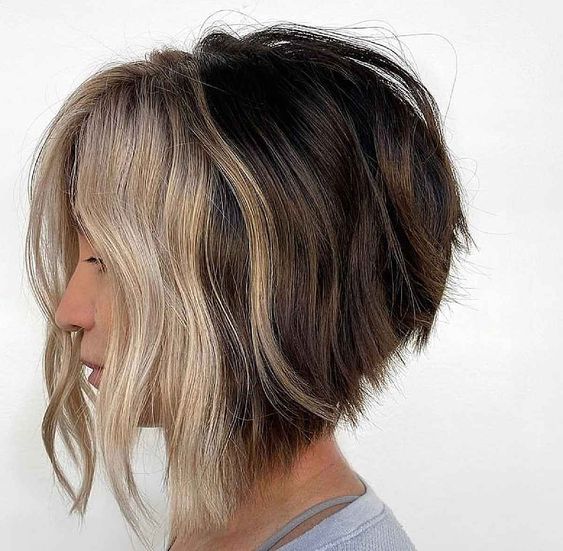 Long Inverted Bob
Opt for a longer variation of the inverted bob for a more versatile and feminine appearance. The added length allows for more styling options and gives your haircut an elegant and glamorous touch.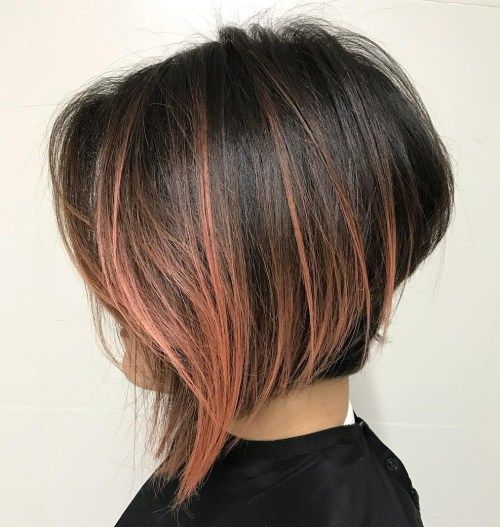 Side-Swept Inverted Bob
Create a dramatic and asymmetrical look by sweeping the front of your inverted bob to one side. This style adds movement and showcases your facial features.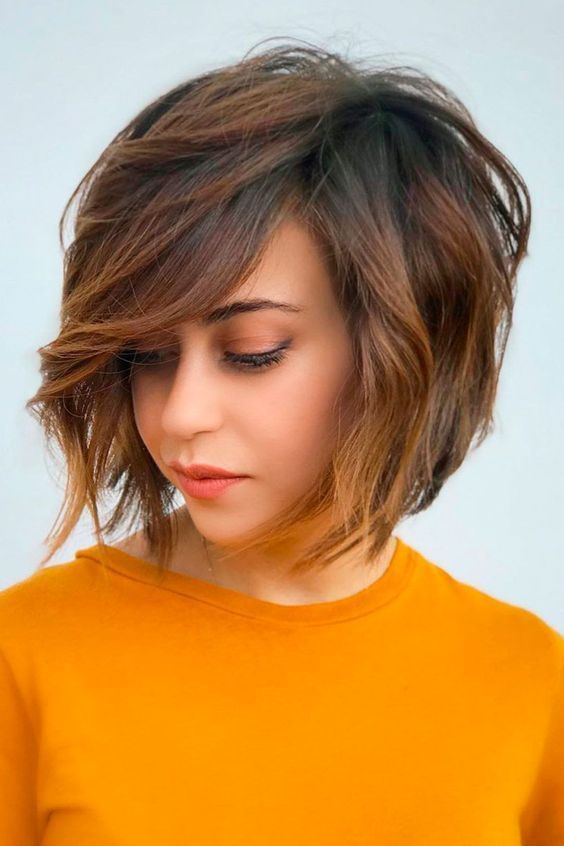 Tousled Inverted Bob
Achieve an effortless and tousled look by adding texture and using a texturizing spray or sea salt spray. This hairstyle is perfect for a relaxed and casual vibe.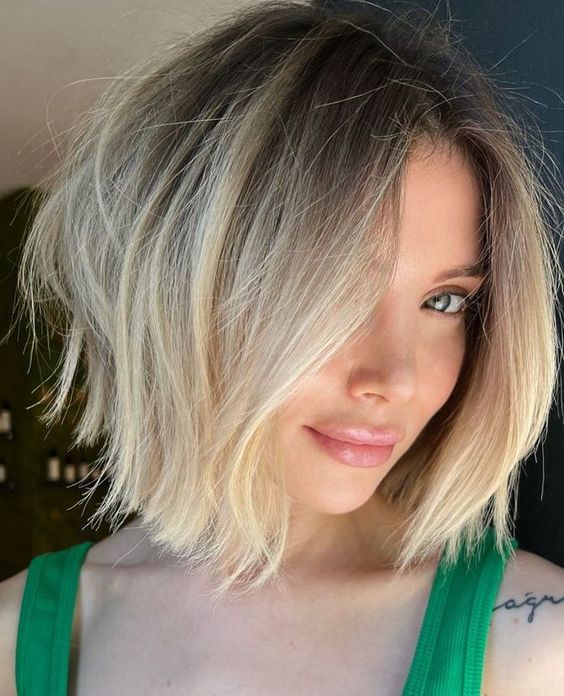 Balayage Inverted Bob
Enhance your inverted bob with a balayage hair color technique. The subtle, hand-painted highlights add dimension and depth to your hairstyle, creating a sun-kissed and modern look.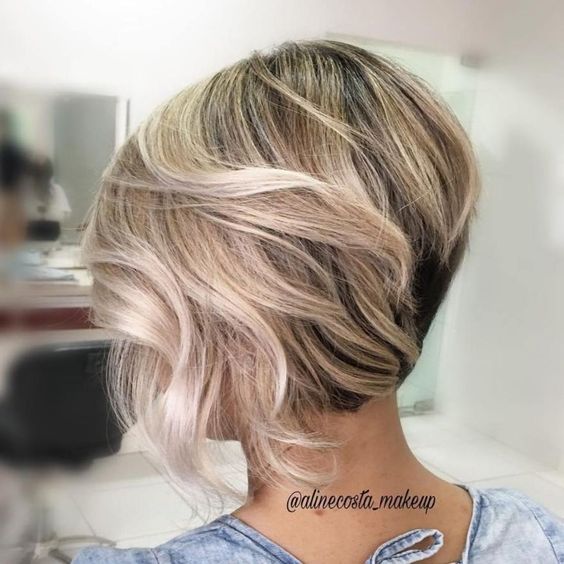 Ombre Inverted Bob
Experiment with an ombre effect by blending two different hair colors on your inverted bob. This technique adds a trendy and gradient touch to your hairstyle.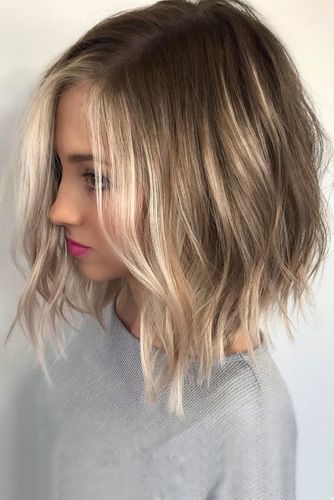 Highlighted Inverted Bob
Add dimension and brightness to your inverted bob with strategically placed highlights. This style brings attention to the layers and texture of your haircut.
Save Pin