Hairstyle
17 Gorgeous Curly Haircuts for Round Faces
If you have curly hair and a round face, you'll want a haircut that enhances your natural curls while flattering your facial features. Embrace your curls with these 17 beautiful curly haircuts that complement round faces:
1. Curly Bob with Side-Swept Bangs
A curly bob with side-swept bangs adds a playful and feminine touch, framing your face elegantly.

2. Voluminous Curls
Embrace the fullness of your curls with a voluminous hairstyle that adds height and elongates your face.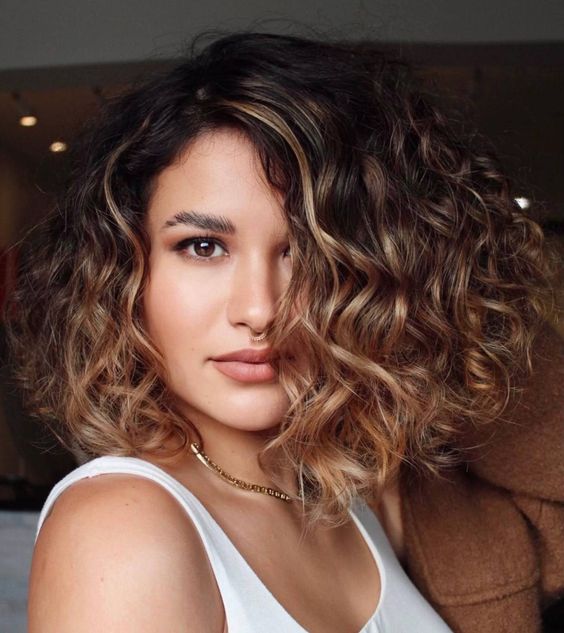 3. Layered Curly Lob
A layered curly lob (long bob) offers a balanced look, adding movement and texture to your curls.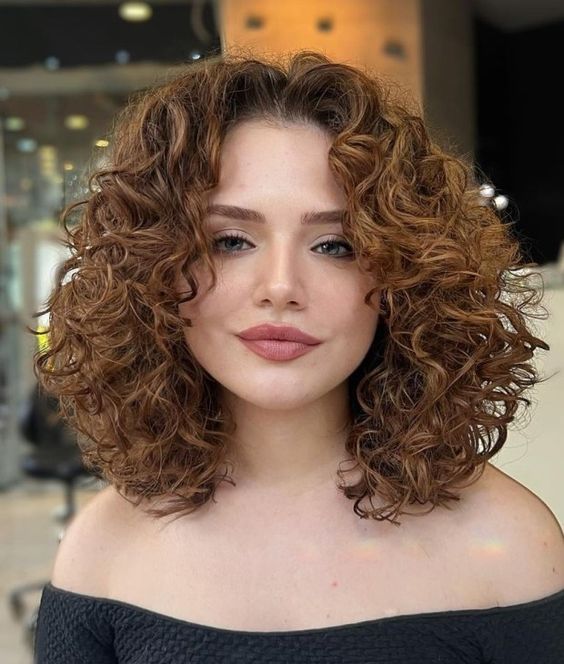 4. Curly Pixie Cut
A curly pixie cut exudes confidence and style, showcasing your natural curls and facial features.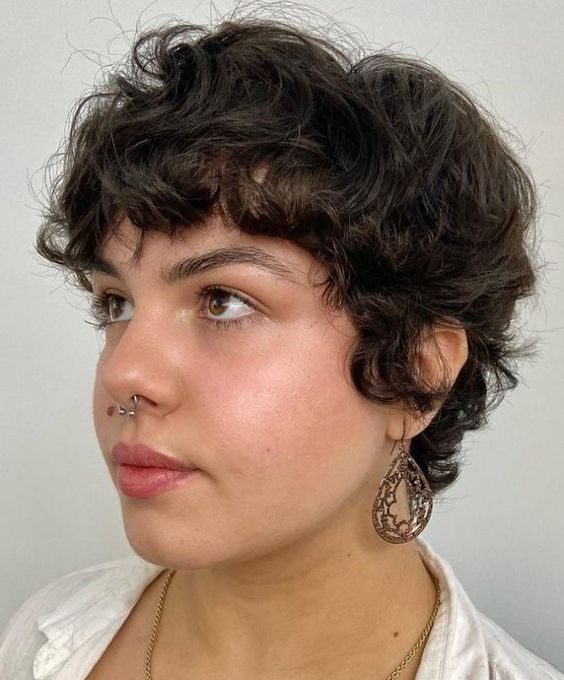 5. Curly Shag
A curly shag haircut with layers and bangs offers a trendy and bohemian vibe for round-faced women.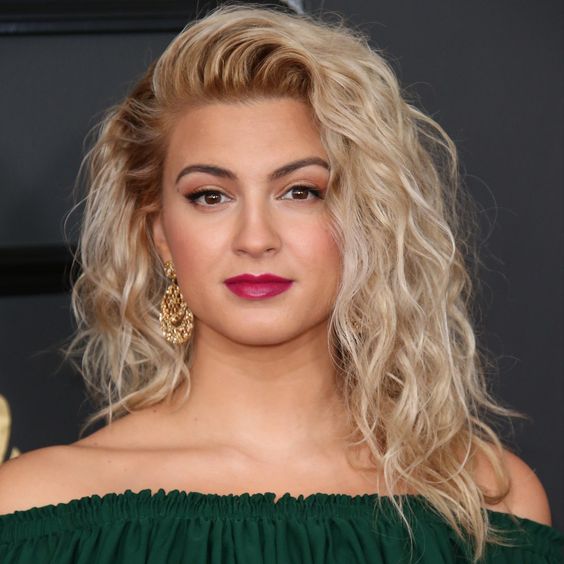 6. Curly Asymmetrical Bob
An asymmetrical bob with curly hair adds an edgy and chic touch to your style, creating angles for your face.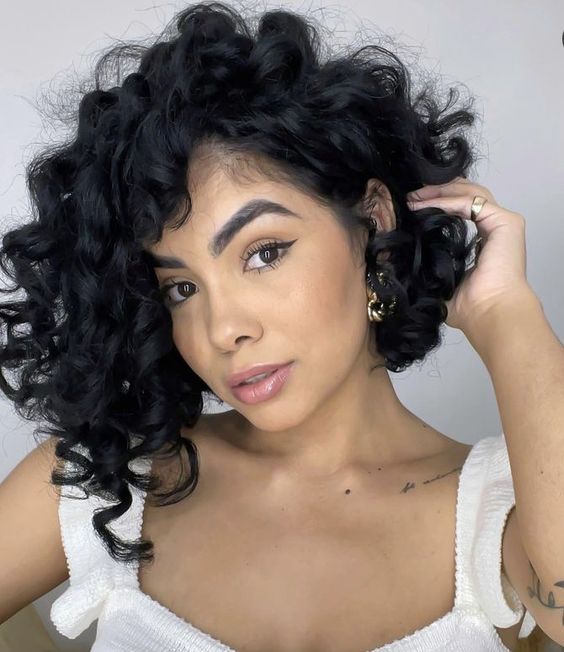 7. Curly Fringe
Try a curly fringe that falls over your forehead, softening your features and adding a touch of flair.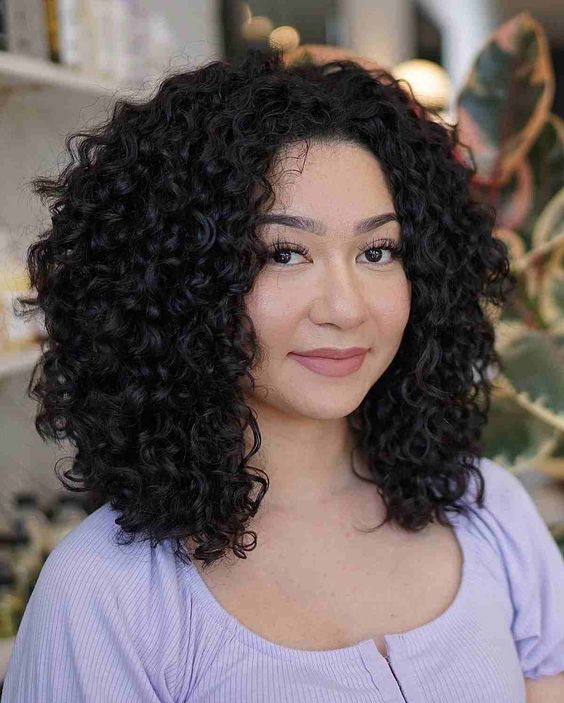 8. Curly Mohawk
A curly mohawk hairstyle adds height and length to your face, creating a bold and confident look.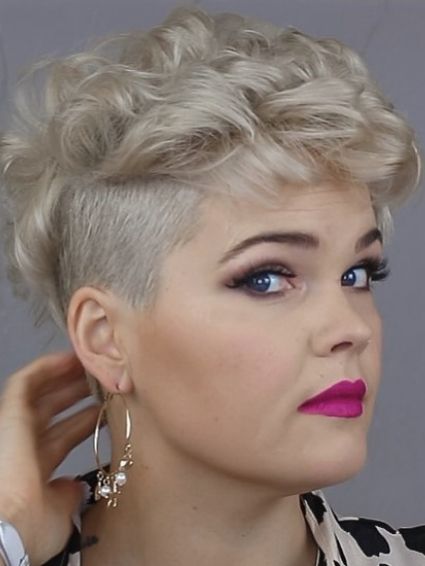 9. Curly Half-Up, Half-Down
Go for a half-up, half-down curly hairstyle to showcase your curls while elongating your face.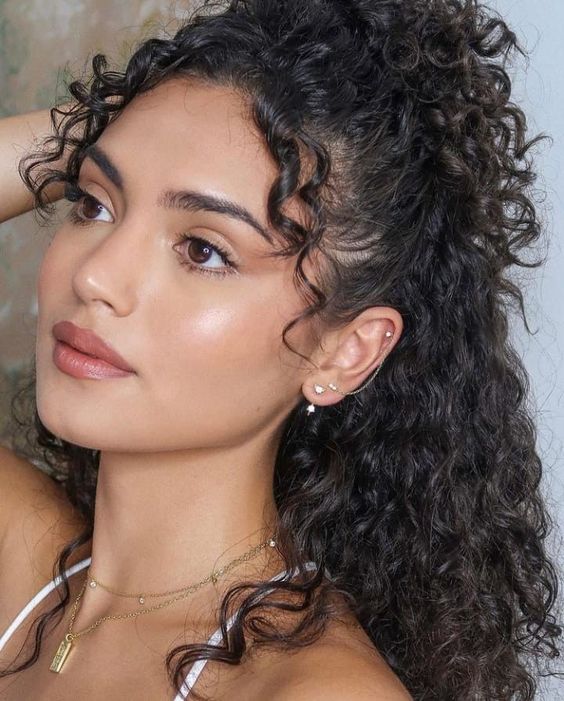 10. Curly Side Part
A curly side part with cascading curls softens your face and adds an air of elegance.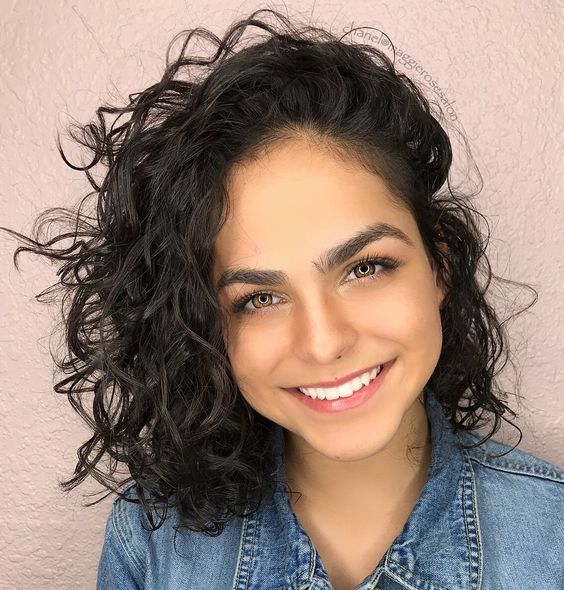 11. Curly Afro
Embrace your natural texture with a curly afro that celebrates the beauty of your curls and round face.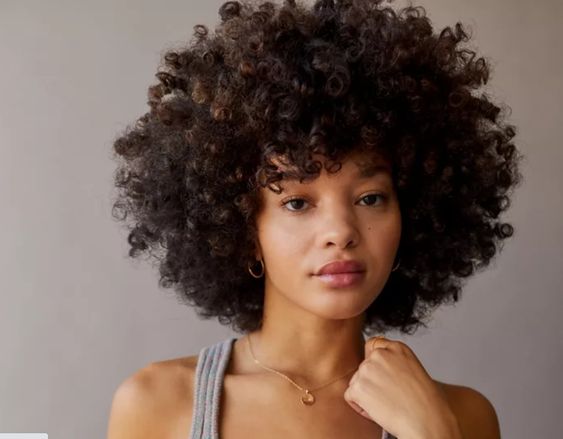 12. Curly Pigtails
Add a playful and cute touch to your look with curly pigtails that frame your face.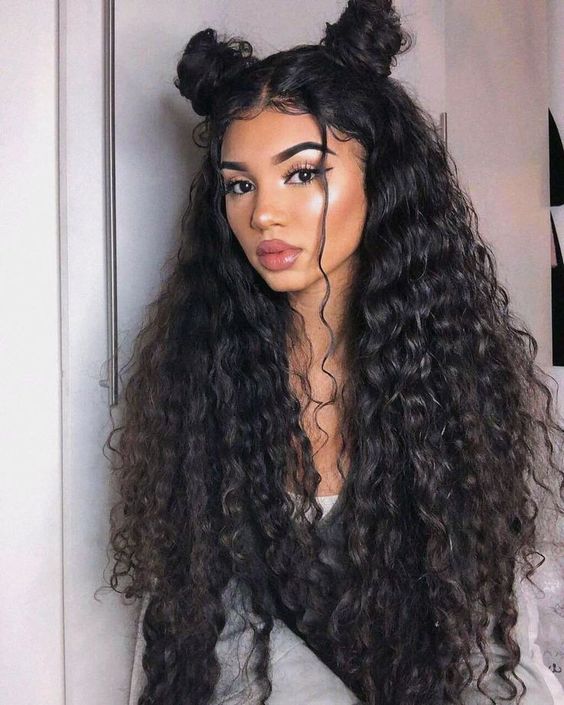 13. Curly High Bun
Sweep your curly hair into a high bun for an elegant and polished look that highlights your face.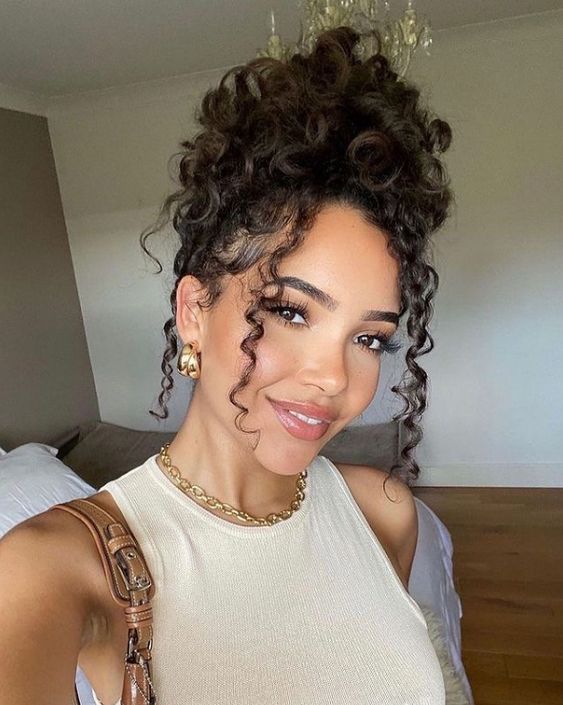 14. Curly Tapered Cut
A curly tapered cut with shorter sides and longer curls on top offers a modern and trendy style.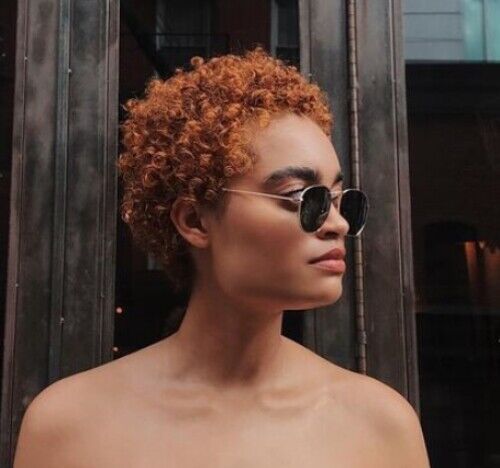 15. Curly Side Braid
Create a curly side braid that drapes over one shoulder, offering a boho-chic and romantic appearance.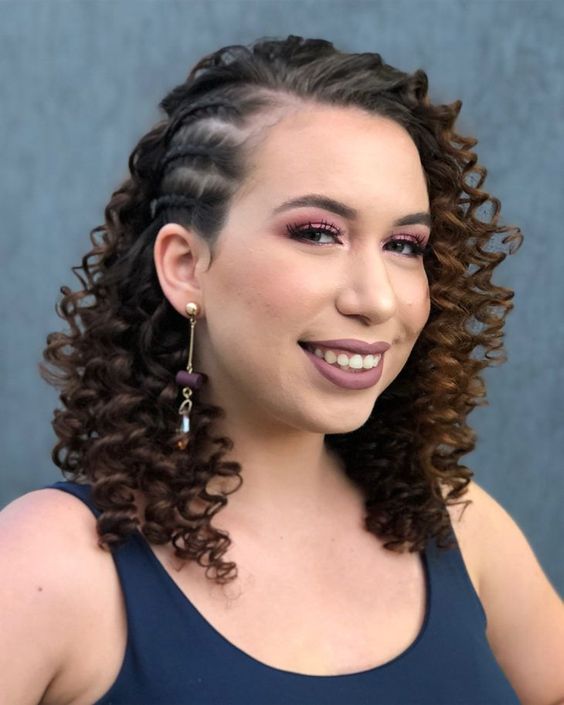 16. Curly Center Part
A curly center part adds symmetry and elegance to your round face, enhancing your natural beauty.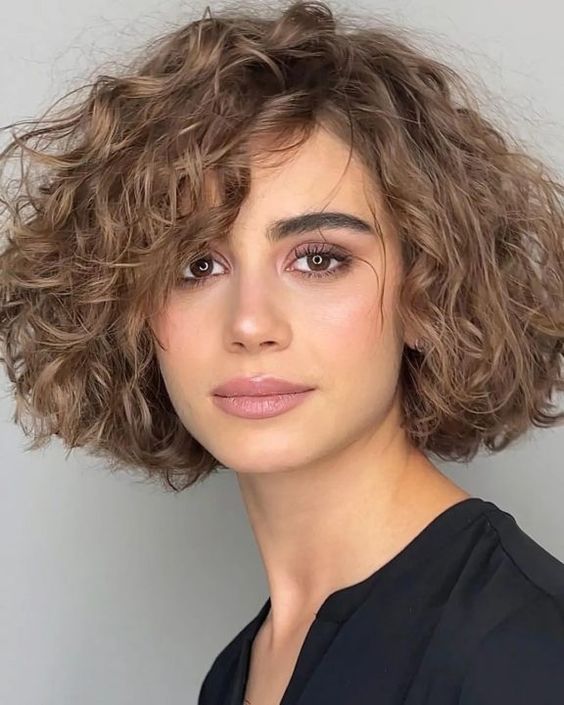 17. Curly Layered Pixie
A layered pixie cut with curly hair creates a textured and fun look, perfect for round-faced women with a bold sense of style.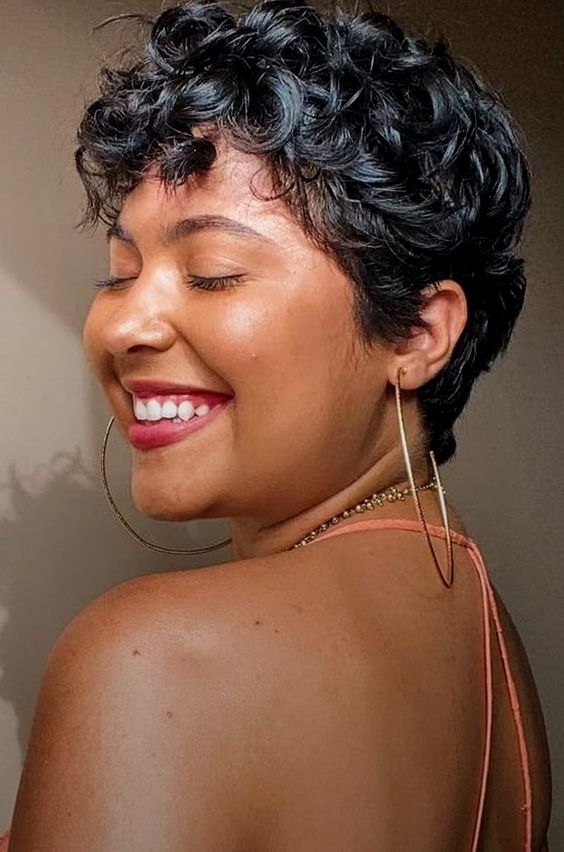 Save Pin