Hairstyle
17 Original Curly Pixie Haircut Ideas: Embrace Your Natural Curls with Style!
Curly hair is a gift, and when paired with a pixie cut, it can create a stunning and unique look. Whether you have tight coils, loose waves, or anything in between, a curly pixie haircut can enhance your natural texture while giving you a chic and low-maintenance style. In this article, we present 17 original ideas for curly pixie haircuts, along with descriptions that highlight their individual charm and versatility. Get ready to rock your curls with confidence and flair!
The Bold Bounce
This pixie cut features a slightly longer crown with defined curls, while the sides are tapered closely to the head. The contrast between the voluminous top and the tapered sides creates a bold and edgy look that's perfect for those who want to make a statement.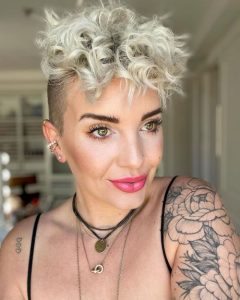 The Soft and Wispy
This curly pixie haircut is all about embracing your natural texture. The curls are kept loose and soft, with slightly longer strands framing the face. It's a whimsical and romantic style that exudes effortless charm.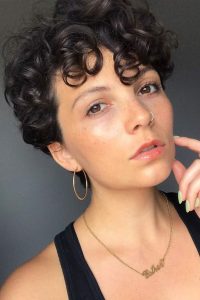 The Textured Tousle
For a carefree and beachy vibe, opt for a textured tousled pixie. The curls are tousled and lightly layered, giving your hair a natural and undone look. This style is perfect for those who want to channel a laid-back and bohemian aesthetic.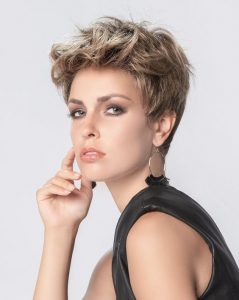 The Side-Swept Stunner
This curly pixie haircut features longer curls on top that are swept to the side. The shorter sides and back create a sleek and sophisticated contrast. It's a versatile style that can be dressed up or down for any occasion.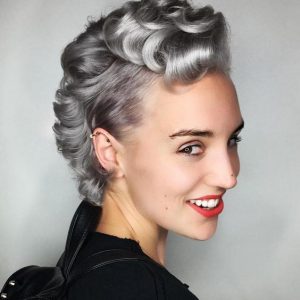 The Voluminous Vixen
If you want to amp up the volume of your curls, this pixie cut is for you. The top is left longer, allowing the curls to shine and create a voluminous crown. The sides and back are tapered to accentuate the height and fullness on top.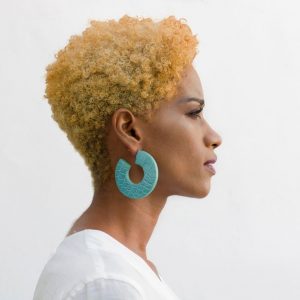 The Pixie with Bangs
Add some flair to your pixie cut by incorporating bangs. This style works exceptionally well for curly hair, as the bangs blend seamlessly with the rest of your curls. It's a youthful and playful look that frames your face beautifully.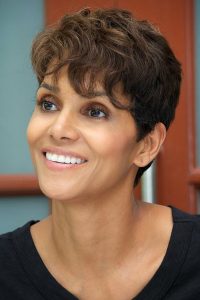 The Retro Pixie
Take inspiration from the past with a retro-inspired curly pixie cut. Think short and tight curls that harken back to the glamour of the '40s and '50s. This style is perfect for those who want a timeless and elegant look.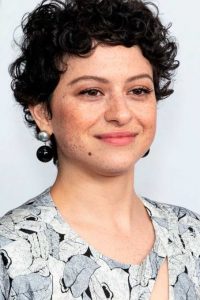 The Defined Coils
If you have tight coils, this pixie cut accentuates their natural beauty. The curls are cut close to the head, showcasing your coil pattern in all its glory. It's a bold and confident style that celebrates your unique texture.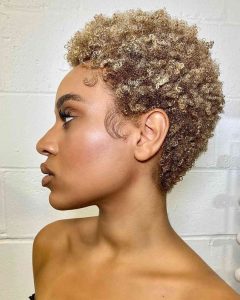 The Undercut Pixie
Add an edgy element to your curly pixie cut by incorporating an undercut. Shave one side or the back of your head, while leaving the curls longer and fuller on top. This style offers a perfect blend of femininity and rebellion.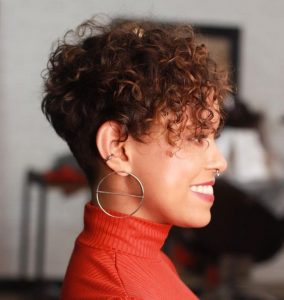 The Asymmetrical Pixie
For a modern and artistic twist, go for an asymmetrical pixie cut. The curls are cut at different lengths, creating a dynamic and eye-catching look. It's a style that's sure to turn heads wherever you go.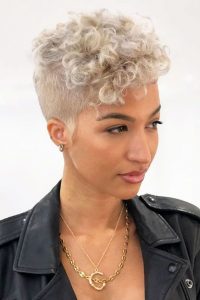 The Pixie with Headband
Add a touch of glamour to your curly pixie cut by accessorizing with a headband. Whether it's a colorful fabric band or a jeweled piece, it instantly elevates your style and adds a playful element to your look.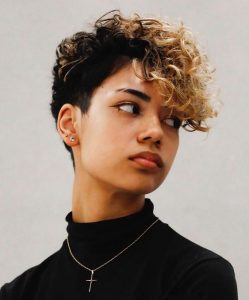 The Pixie with Highlights
Enhance the dimension of your curly pixie cut with strategically placed highlights. Whether you opt for lighter shades or vibrant pops of color, the highlights add depth and texture to your curls, making them even more captivating.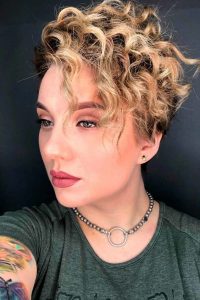 The Pixie with Side Part
Create a polished and refined look by incorporating a side part in your curly pixie cut. Sweep the curls to one side and use a styling product to define the part. This style adds a touch of sophistication to your overall appearance.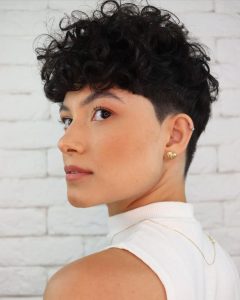 The Pixie with Undercut Design
Take your undercut to the next level by adding a creative design. Whether it's a geometric pattern, a floral motif, or an abstract shape, the undercut design adds an element of artistry and individuality to your hairstyle.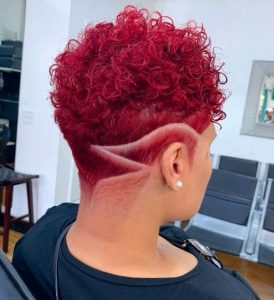 The Sleek and Glossy Pixie
For a more polished and sleek look, straighten your curls and add a glossy finish. This style showcases the versatility of a curly pixie cut and offers a sophisticated option for special occasions or formal events.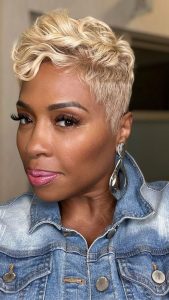 The Messy Pixie
Embrace the messy and carefree aesthetic with a textured and tousled pixie cut. Scrunch your curls with a curl-enhancing product and let them air-dry for a naturally messy look. It's a low-maintenance style that exudes effortless cool.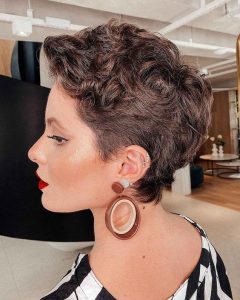 The Colored Curls
Experiment with bold and vibrant hair colors to make your curly pixie cut stand out even more. Whether you opt for a pastel hue, a vivid rainbow, or a trendy ombré effect, the colorful curls add an element of fun and personality to your style.