Hairstyle
17 Stylish Korean Haircut Ideas for Women with Bangs
Curtain Bangs with Long Layers
Pair curtain bangs with long layers for a classic Korean haircut that adds dimension and movement to your locks.

Wispy Bangs with Bob
Try wispy bangs with a bob haircut for a cute and youthful look that frames your face beautifully.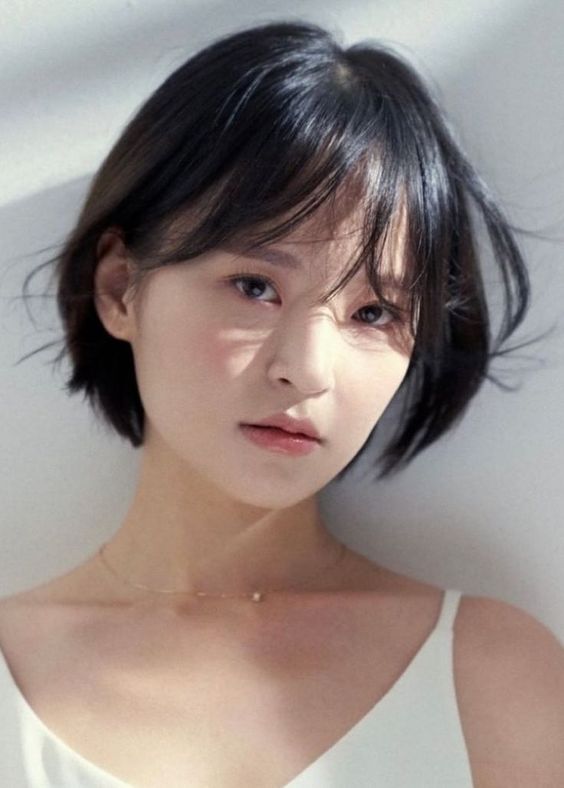 Side-Swept Bangs with Lob
Combine side-swept bangs with a lob (long bob) for an effortlessly chic and sophisticated appearance.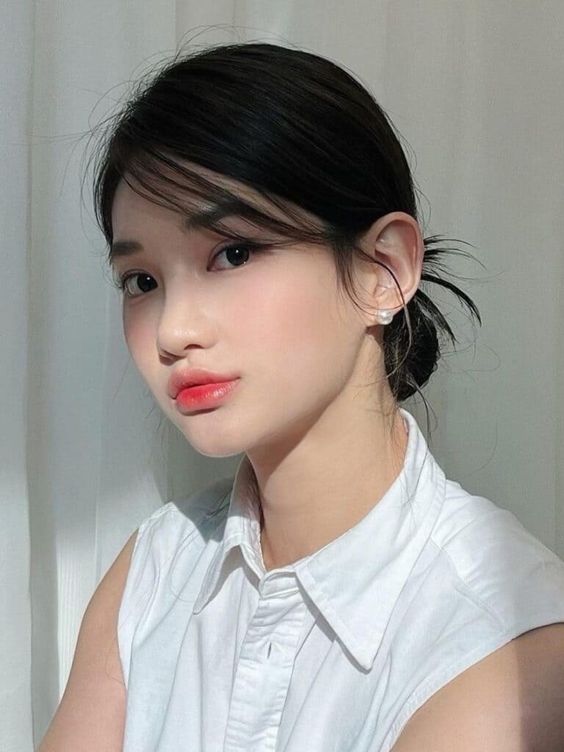 Baby Bangs with Pixie Cut
Rock baby bangs with a pixie cut for a bold and edgy Korean-inspired hairstyle.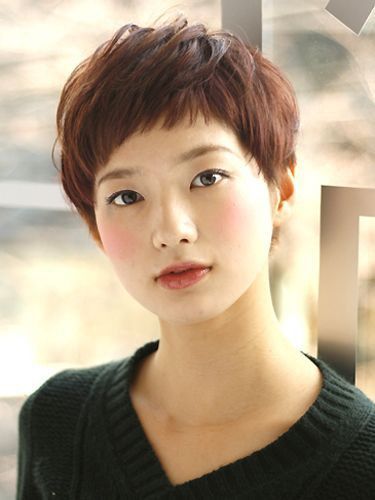 Blunt Bangs with Shoulder-Length Hair
Opt for blunt bangs with shoulder-length hair to achieve a sleek and polished Korean haircut.
Layered Bangs with Medium Length Hair
Add layers to your bangs and medium-length hair for a modern and versatile Korean hairstyle.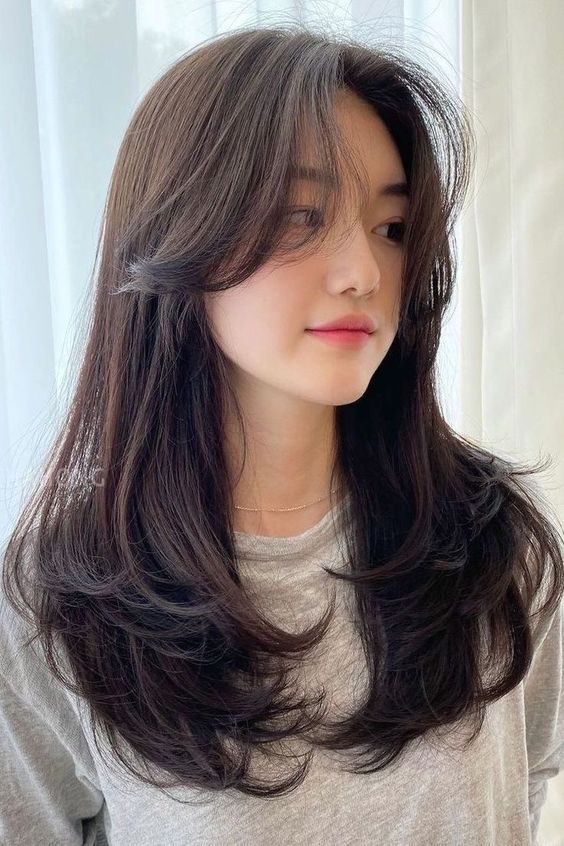 Micro Bangs with Shaggy Bob
Experiment with micro bangs and a shaggy bob for a trendy and fashion-forward look.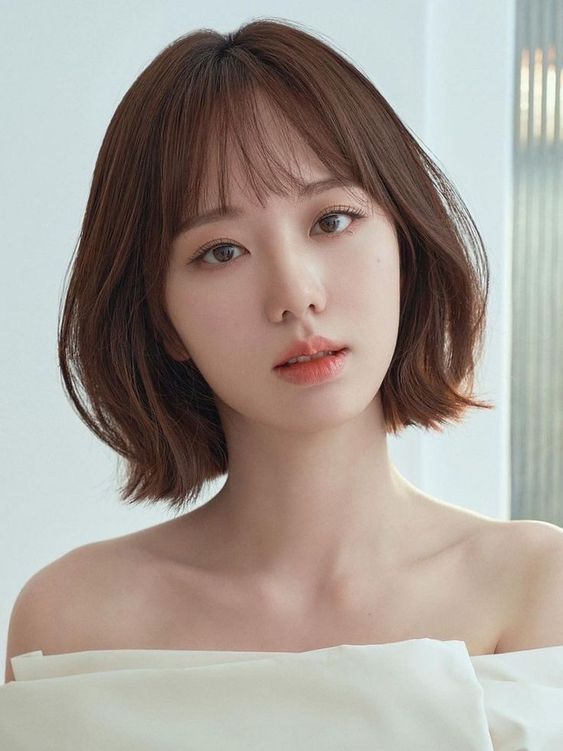 See-Through Bangs with Long Hair
Consider see-through bangs with long hair for a delicate and romantic Korean-inspired hairstyle.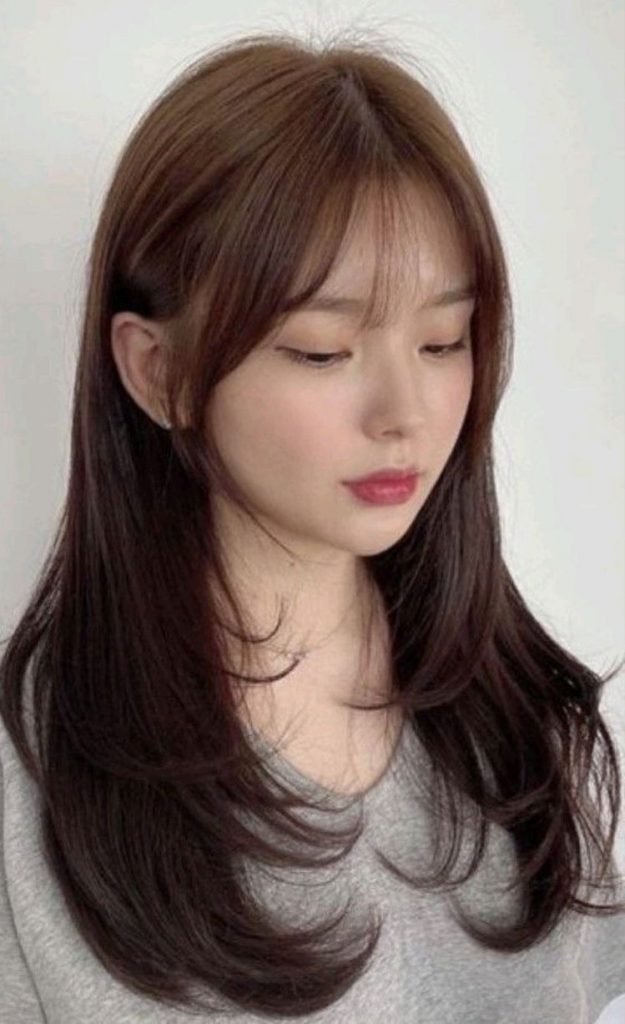 Full Bangs with A-Line Cut
Pair full bangs with an A-line haircut for a stylish and chic Korean look.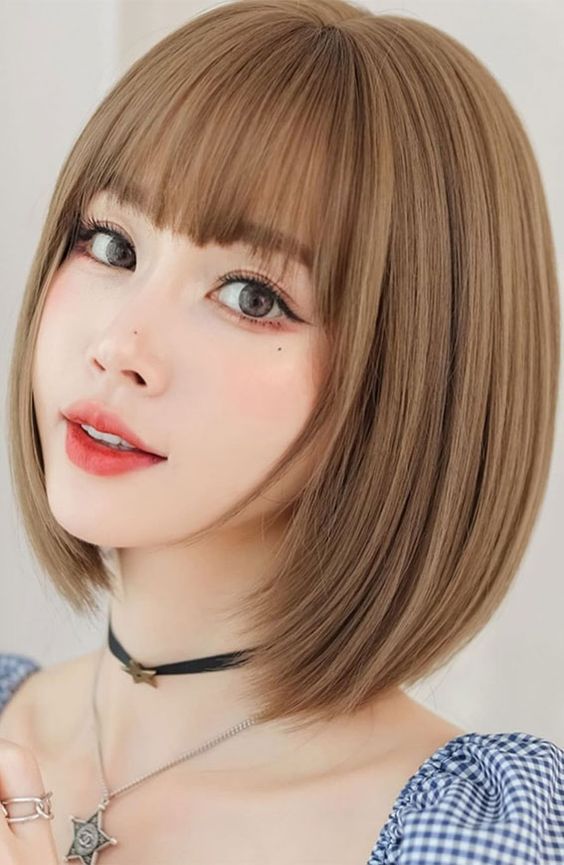 Heart Bangs with Wavy Hair
Heart-shaped bangs combined with wavy hair create a sweet and charming Korean hairstyle.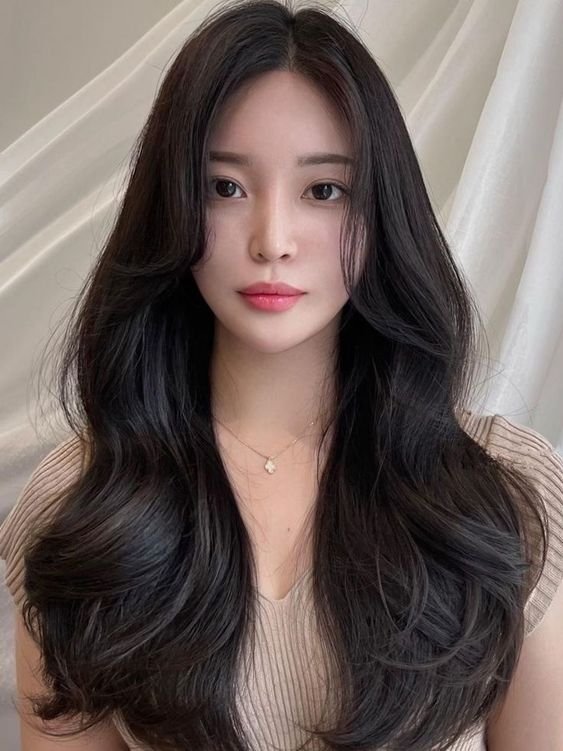 Textured Bangs with Lob
Embrace textured bangs with a lob to add volume and interest to your Korean haircut.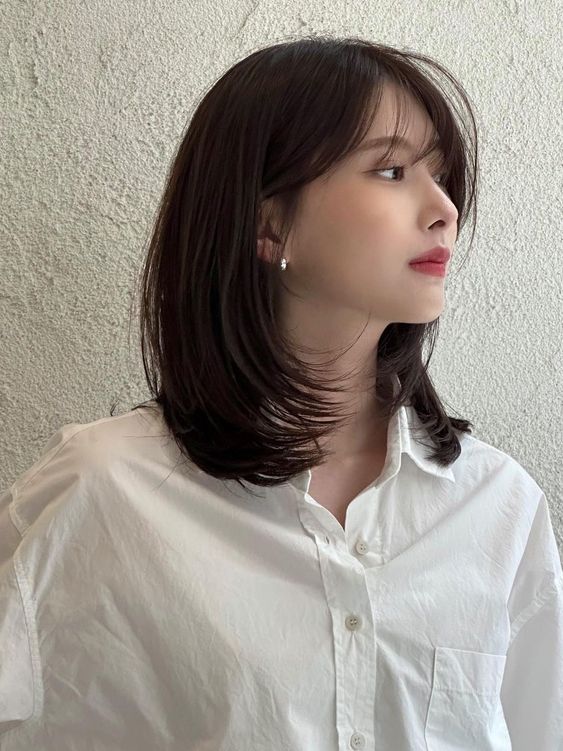 Side-Parted Bangs with Long Layered Hair
Create a sophisticated and elegant look with side-parted bangs and long layered hair.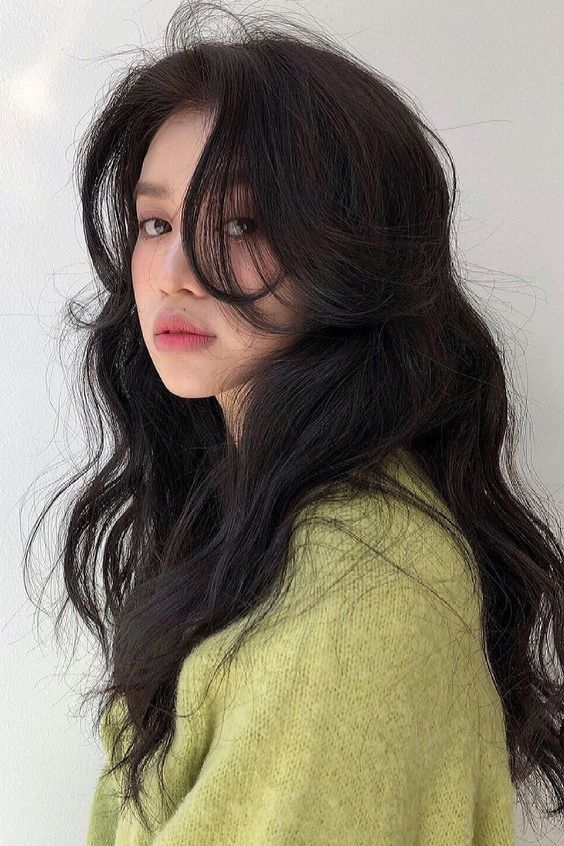 Airy Bangs with Messy Updo
Airy bangs paired with a messy updo offer a carefree and effortless Korean-inspired hairstyle.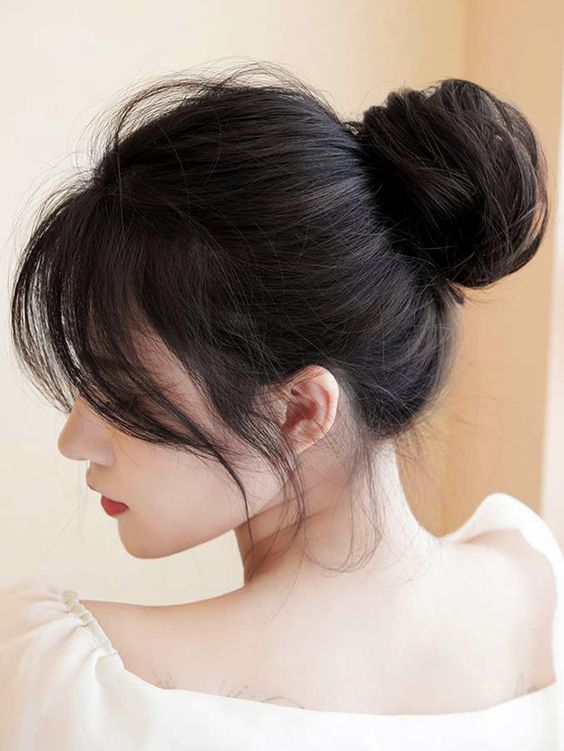 Straight Across Bangs with Short Hair
Classic straight across bangs look stunning with short hair, providing a bold and modern Korean look.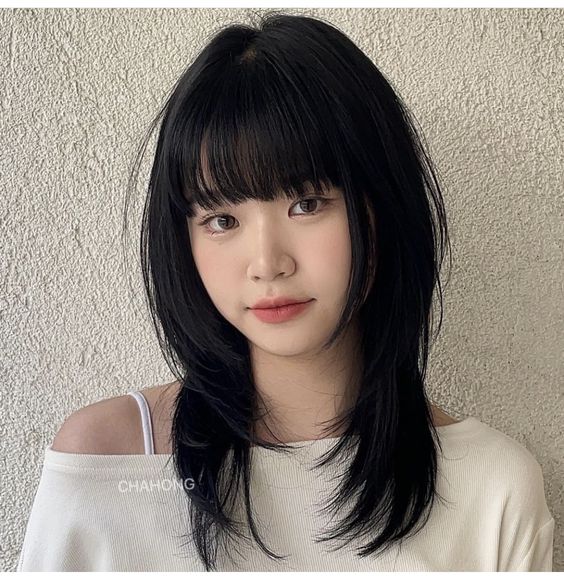 Side Bangs with Half-Up Hairstyle
Side bangs complemented by a half-up hairstyle create a charming and youthful appearance.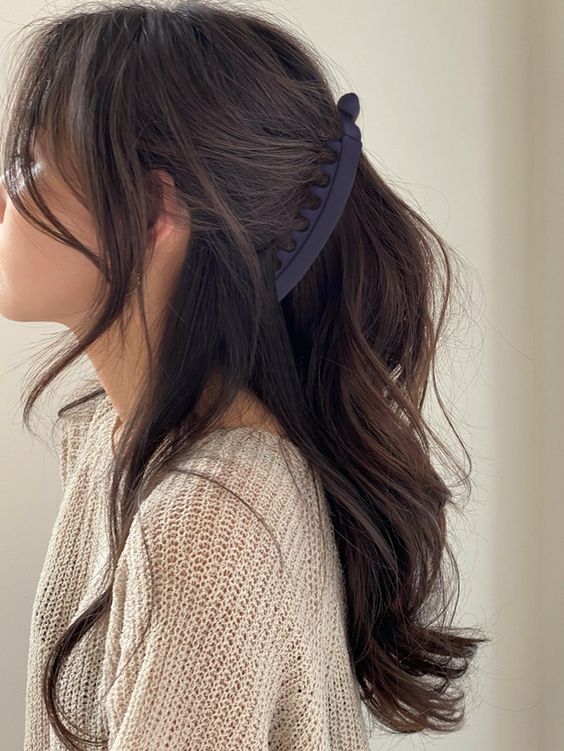 Layered Bangs with High Ponytail
Enhance your high ponytail with layered bangs for a playful and energetic Korean-inspired hairstyle.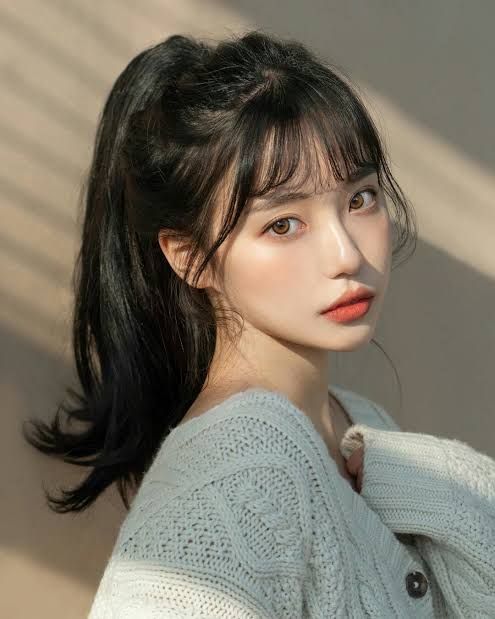 Choppy Bangs with Bob
Choppy bangs paired with a bob haircut add texture and edge to your Korean haircut.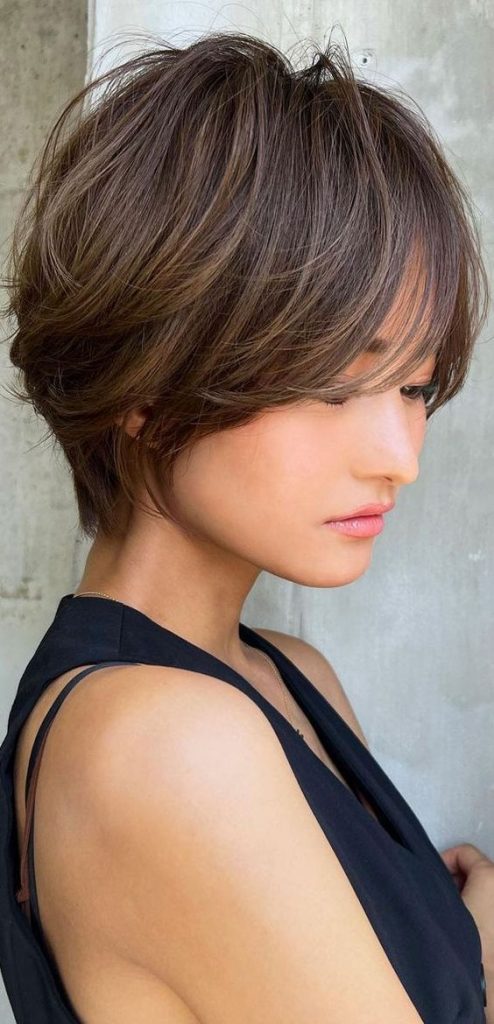 Save Pin