Hairstyle
17 Trending Fall Hair Colors for 2023 to Elevate Your Style
As we approach the fall season, it's time to explore the latest hair color trends that will make a statement and elevate your style. Fall 2023 brings a fresh array of captivating hair color ideas, from warm and cozy shades to bold and adventurous hues. Whether you prefer subtle highlights or head-turning transformations, these 17 trending fall hair colors for 2023 will inspire you to embrace the season with confidence and flair.
Smoky Lilac
Combine the softness of lilac with a smoky undertone for an ethereal and mysterious hair color that captures the essence of fall.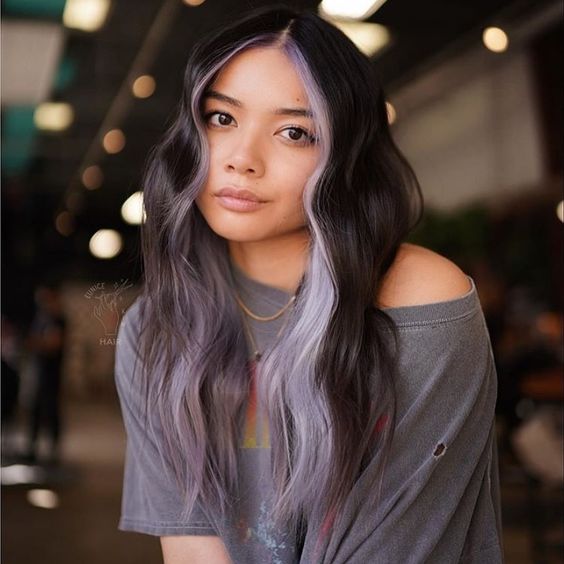 Spiced Caramel
Infuse your locks with warm caramel tones, complemented by subtle hints of cinnamon and nutmeg for a deliciously spiced look.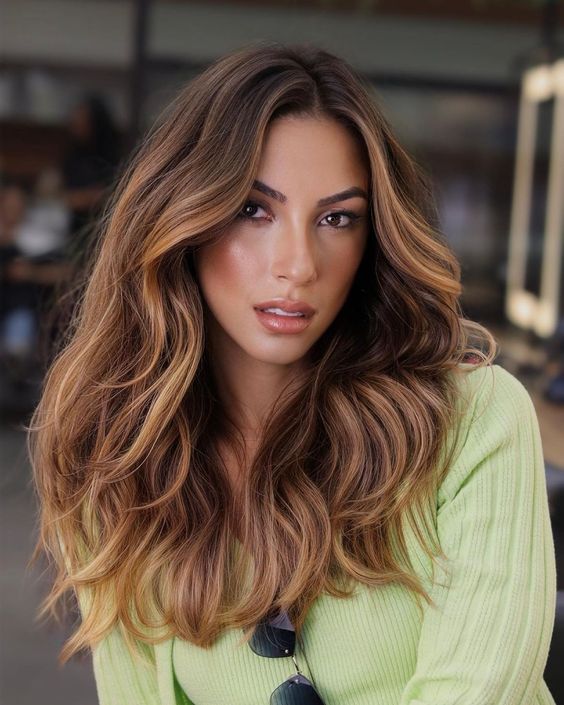 Velvet Red
Embrace the richness of fall with a deep, velvety red hair color that exudes confidence and passion.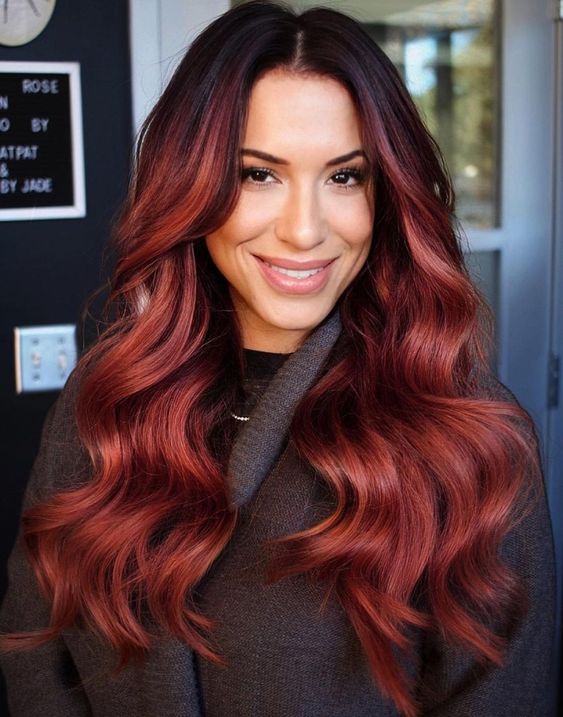 Ashy Mushroom
Capture the earthy hues of fall with an ashy mushroom hair color, featuring cool undertones that provide a unique and sophisticated look.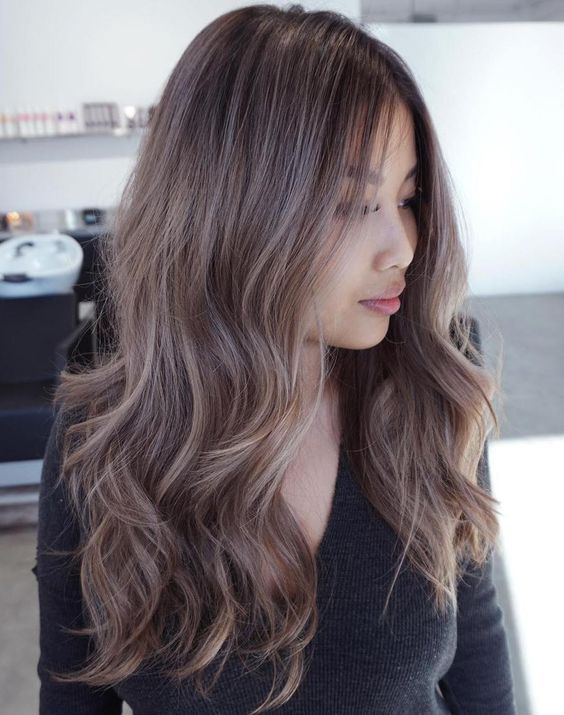 Golden Copper
Add a touch of radiance to your hair with a golden copper hue, combining vibrant copper tones with lustrous golden highlights.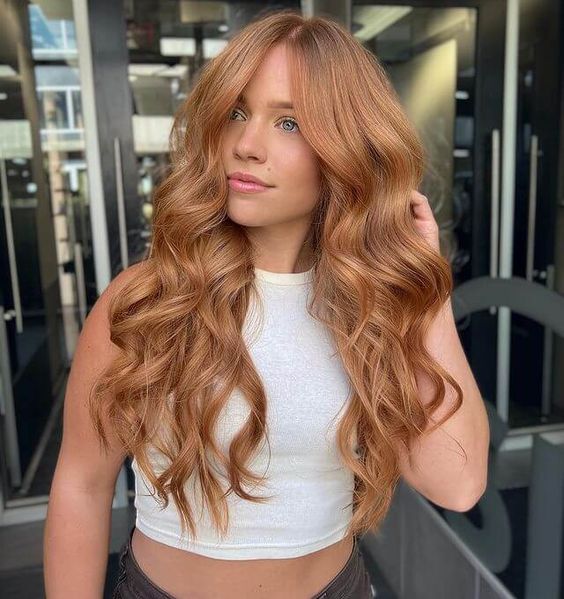 Dusty Rose
Achieve a romantic and delicate look with a dusty rose hair color, featuring muted pink hues for a subtle yet stunning transformation.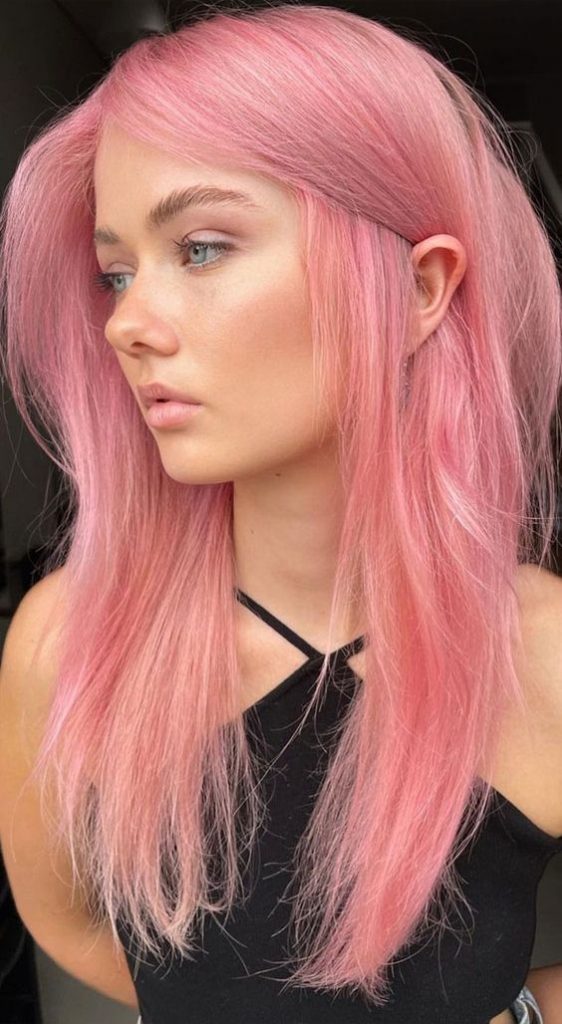 Maple Brown
Immerse your hair in the warm and rich shades of maple brown, evoking the cozy colors of fall foliage.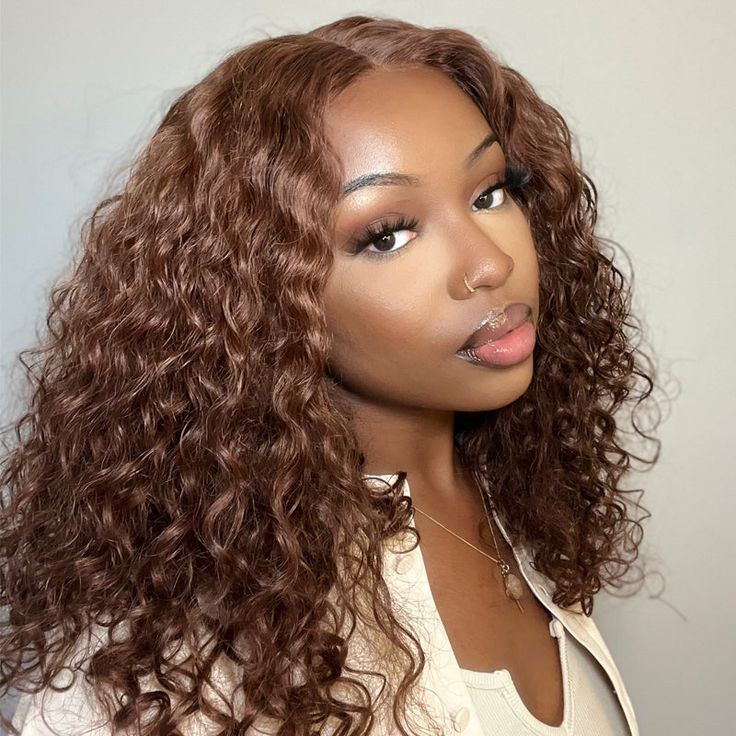 Icy Platinum
For a striking and modern look, embrace icy platinum hair color, showcasing cool silver tones that make a bold statement.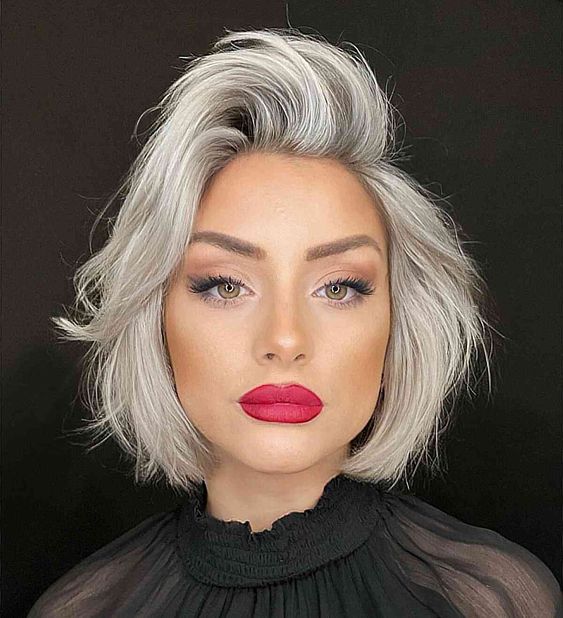 Pumpkin Spice
Inspired by the iconic fall beverage, pumpkin spice hair color combines warm cinnamon, nutmeg, and orange tones for a spicy and vibrant look.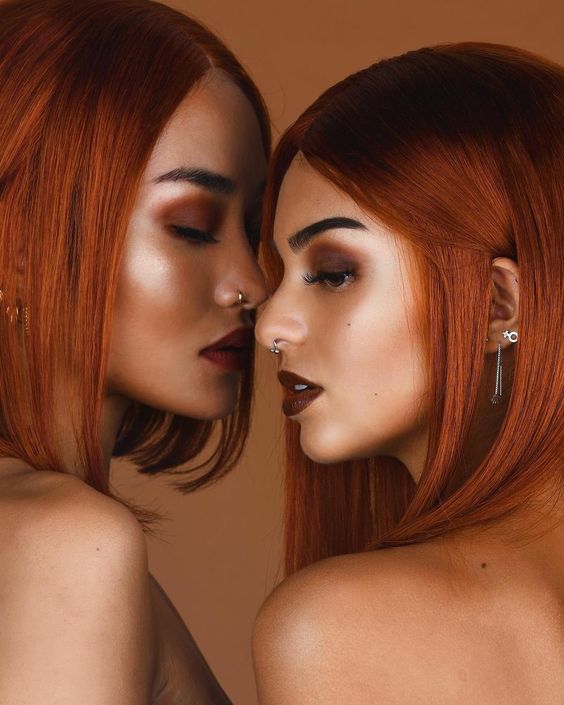 Midnight Blue
Make a dramatic impression with a midnight blue hair color, evoking the mystery and allure of the night sky during the fall season.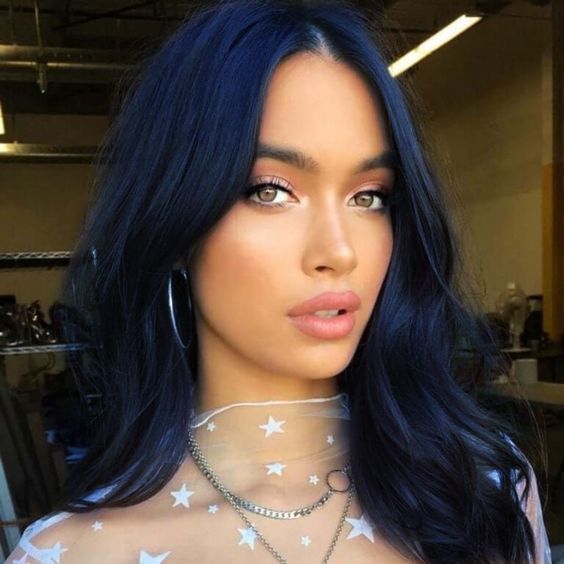 Honeyed Blonde
Elevate your blonde locks with honeyed tones, adding warmth and dimension to create a soft and radiant look.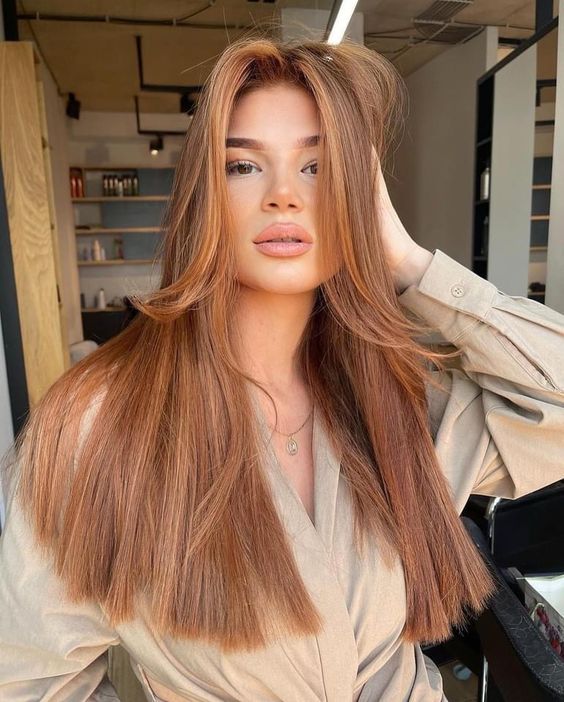 Burnished Copper
Infuse your hair with the allure of burnished copper, featuring rich and intense reddish-brown hues that create a captivating and fiery appearance.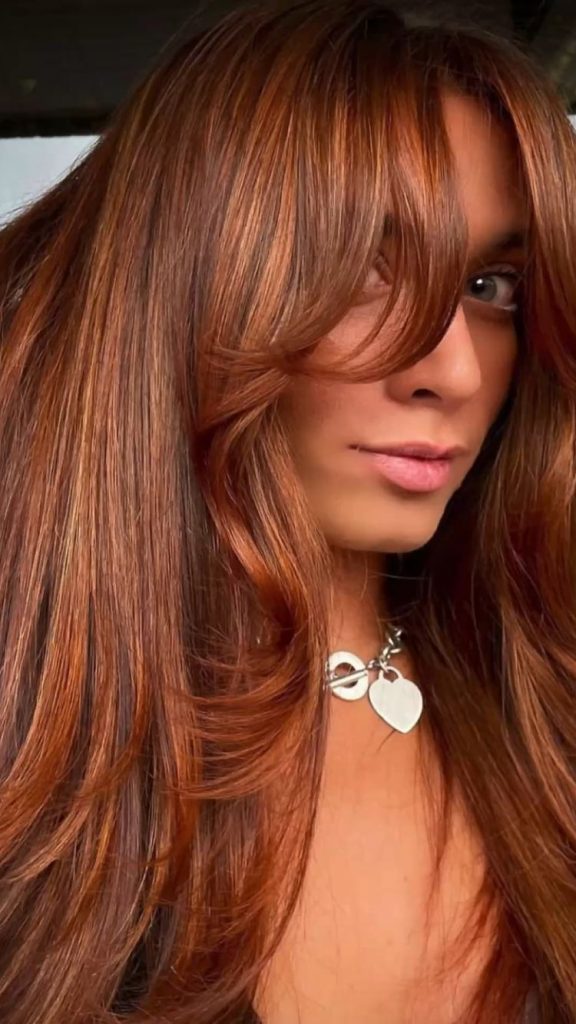 Cool Mint
For a fresh and unexpected twist, opt for a cool mint hair color, reminiscent of crisp autumn mornings and adding a touch of playfulness to your style.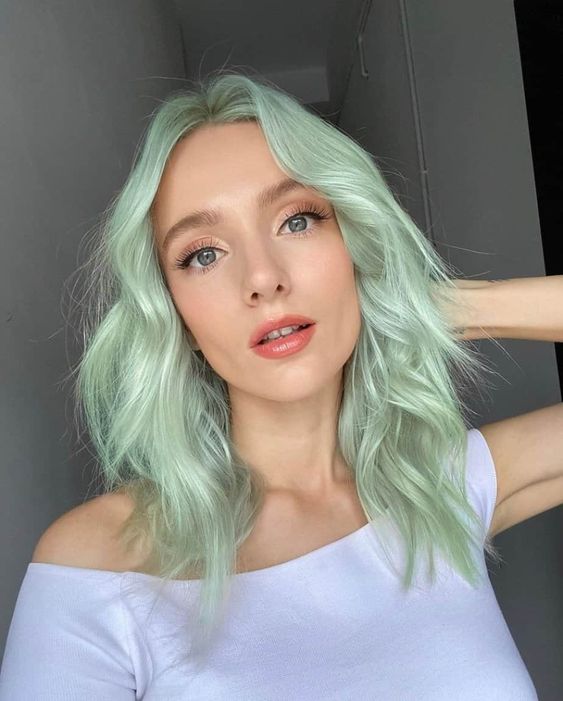 Sandy Chestnut
Capture the natural beauty of fall with a sandy chestnut hair color, combining warm brown tones with sandy highlights for a natural and sun-kissed effect.
Violet Haze
Make a statement with a bold and mesmerizing violet haze hair color, featuring deep purple shades that add a touch of intrigue and individuality.
Chocolate Cherry
Indulge in the decadence of a chocolate cherry hair color, blending deep burgundy tones with rich chocolate brown for a luxurious and enticing look.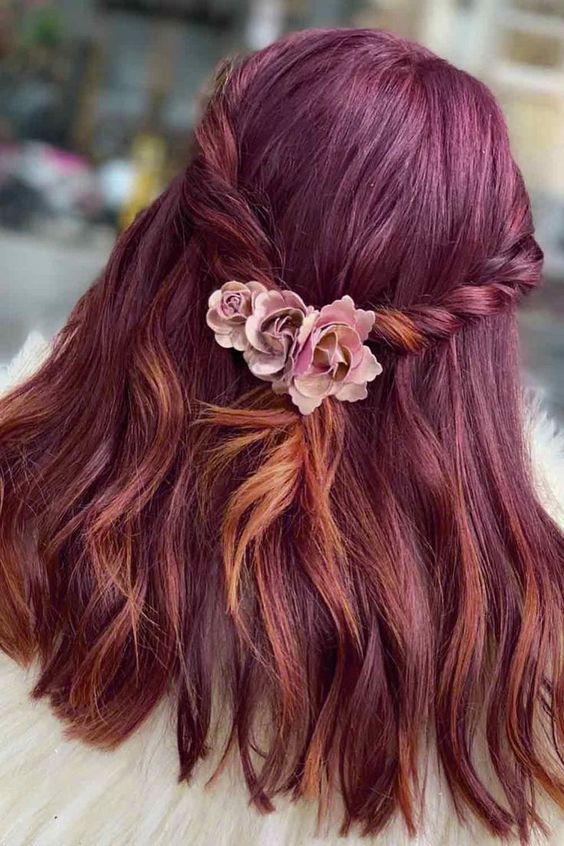 Terracotta
Embrace the warmth and earthiness of fall with a terracotta hair color, featuring warm reddish-brown hues that evoke cozy autumn vibes.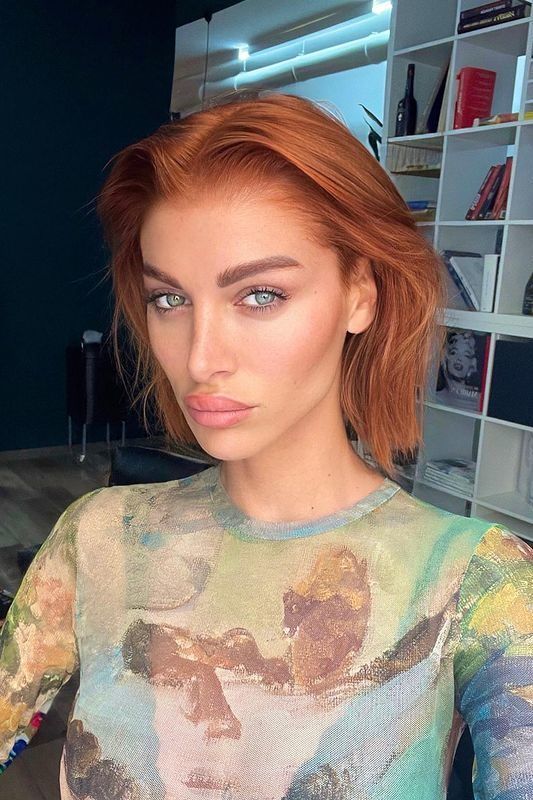 Save Pin