Hairstyle
17 Trendy Hairstyles with Bangs for 2024
Are you ready to refresh your look in 2024? Hairstyles with bangs are making a comeback, offering a versatile and stylish way to transform your appearance. From short and sassy to long and elegant, there's a bangs hairstyle for everyone. Check out these 17 trendy ideas to inspire your next hair transformation.
1. Long and Luxurious
If you have long locks, consider adding soft, curly bangs for an elegant and romantic touch. A long bob with curly bangs creates a stunning, timeless look that's perfect for any occasion.

2. Short and Sweet
Short hair with curly bangs is an excellent choice for those seeking a low-maintenance yet chic hairstyle. Embrace your natural curls and keep your look fresh.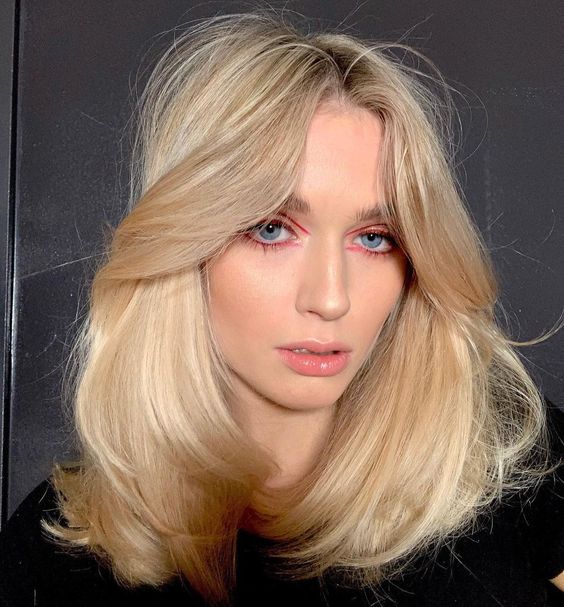 3. The Classic Long Bob
The long bob with curly or choppy bangs is a classic choice that never goes out of style. It's perfect for those who want a trendy look with minimal effort.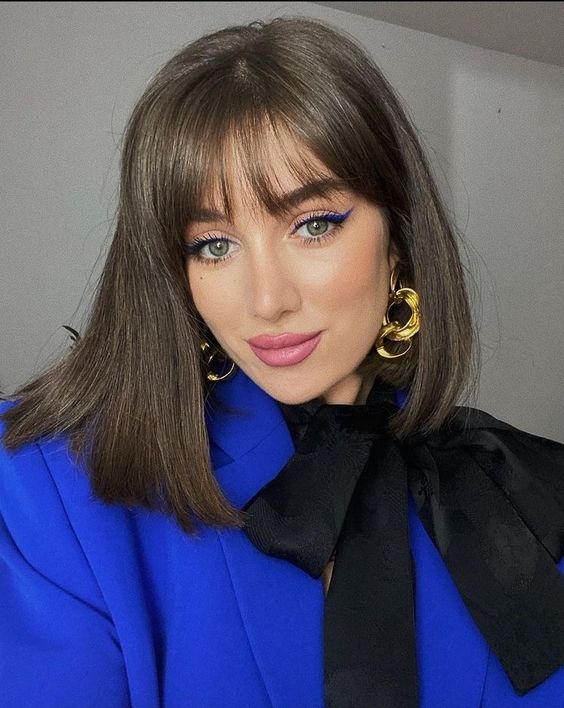 4. Short and Straight
For a sleek and modern appearance, opt for short straight hair with bangs. Experiment with blonde highlights for an extra pop of style.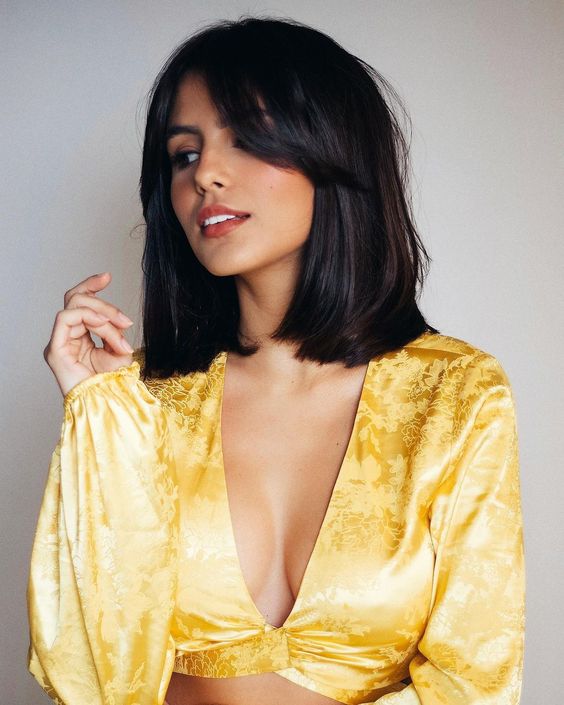 5. Embrace the '90s
The '90s are back in fashion, and so are the hairstyles! Try a long shag with medium-length curly bangs to rock the retro vibe.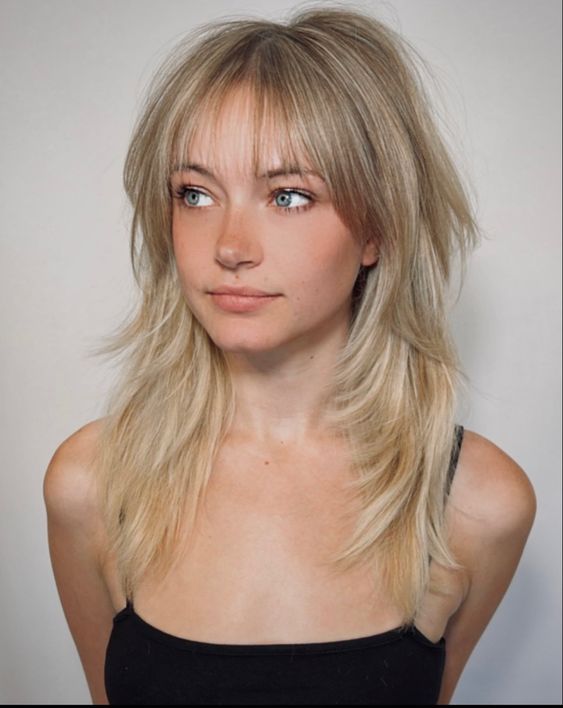 6. The Lob with Bangs
The lob (long bob) is a timeless choice, and adding bangs gives it a fresh twist. Style it into a high ponytail for a casual yet sophisticated look.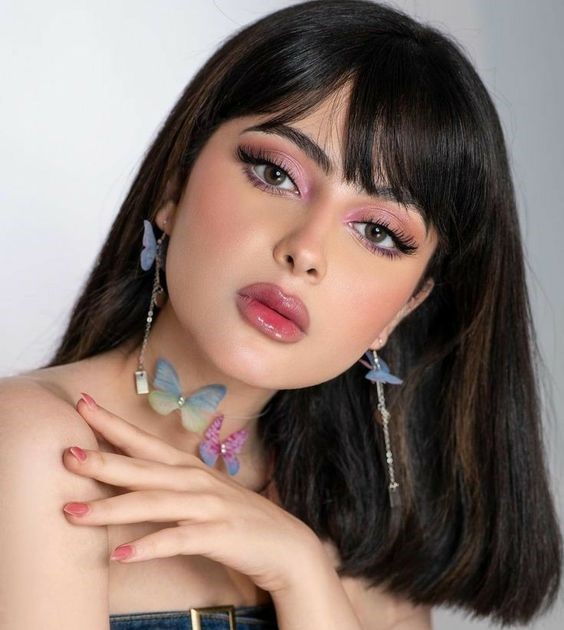 7. Effortless Medium Length
Medium-length hair with layered bangs is effortlessly chic. This style offers versatility and can be easily transformed for different occasions.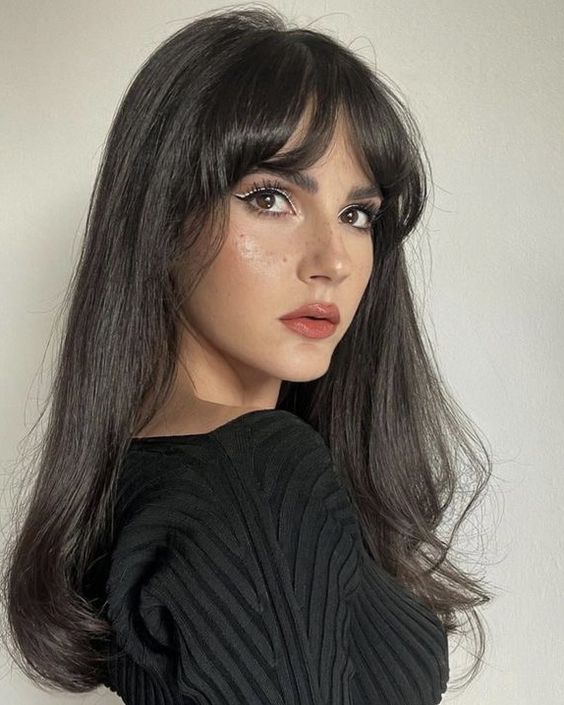 8. Beautiful Wavy Bob
Enhance your natural waves with a wavy bob and short, wispy bangs. This charming look is perfect for those who love a beachy vibe.
9. The Short Bob
Short bob haircuts with bangs are a bold statement. They are perfect for those looking to make a chic and daring change.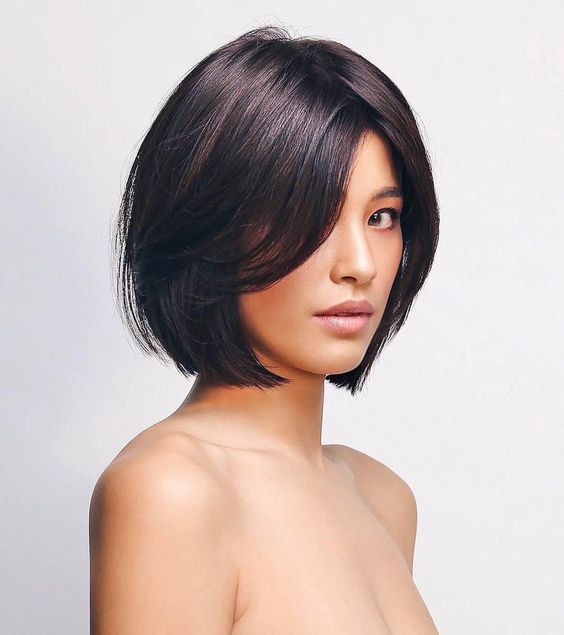 10. Elegantly Long
Long hair with curtain bangs is the epitome of elegance. Create a timeless and sophisticated look with this style.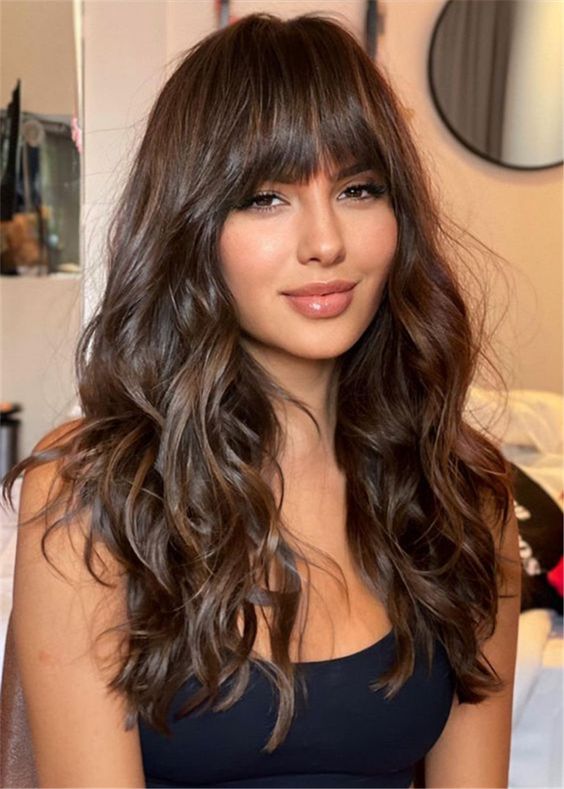 11. Curly Bangs Charm
Embrace your curls with bangs that frame your face beautifully. This style works wonders with both long and short curly hair.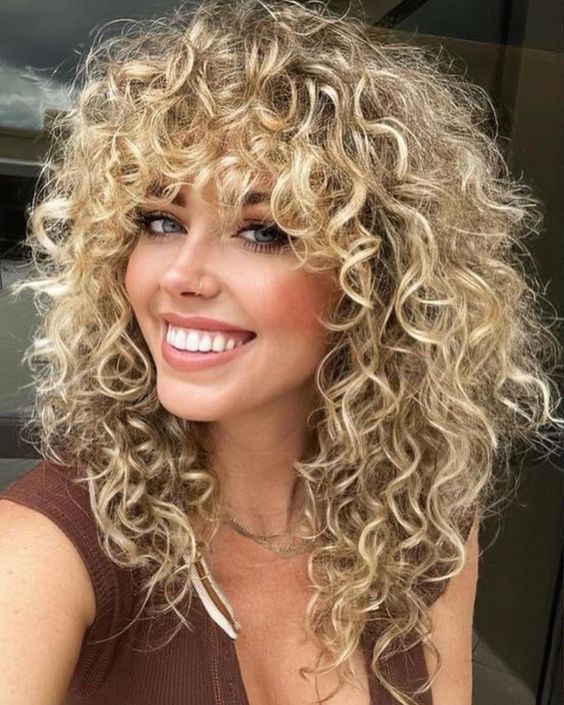 12. Simple and Straight
Straight hair with bangs creates a clean and sophisticated look. Whether short or medium length, it's an excellent choice for a polished appearance.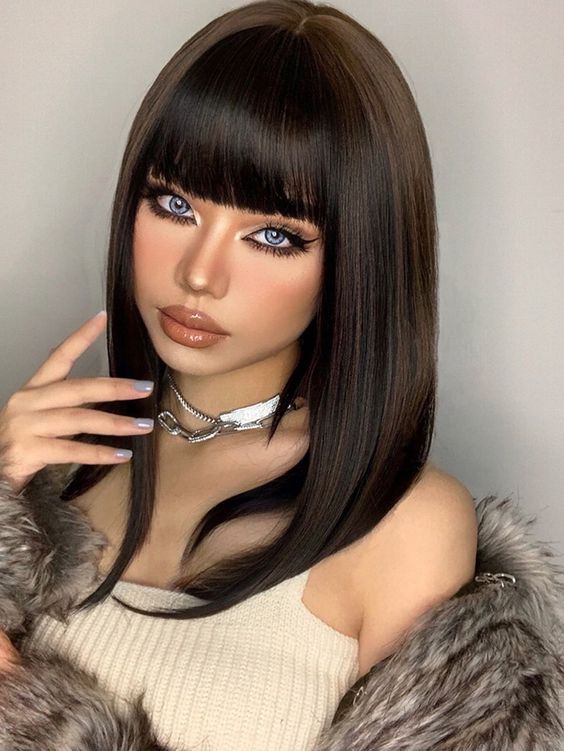 13. Romantic Waves
Wavy hair with curtain bangs creates a romantic and dreamy look. It's perfect for date nights and special events.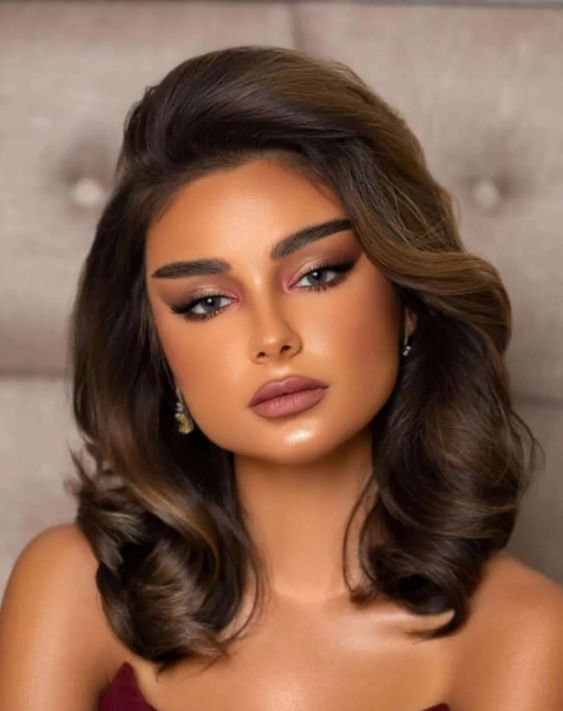 14. Unstyled and Effortless
If you prefer an unstyled, carefree look, wispy bangs are the way to go. They add a touch of boho chic to your appearance.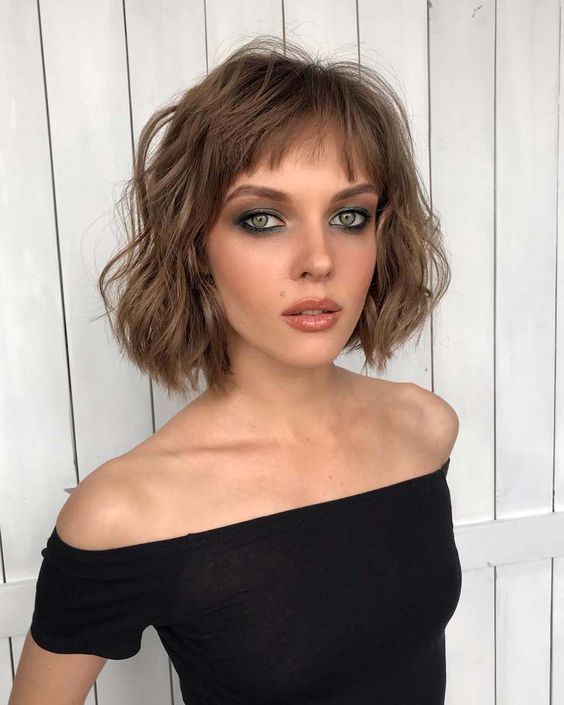 15. Side-Parted Sophistication
A classic side part with unstyled bangs exudes sophistication and grace. Perfect for special occasions and elegant events.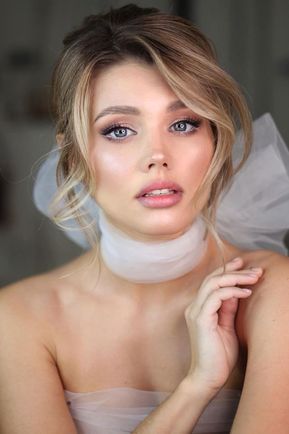 16. Rock the Round Face
Bangs are a game-changer for those with round faces. Opt for shoulder-length hair with bangs to flatter your features.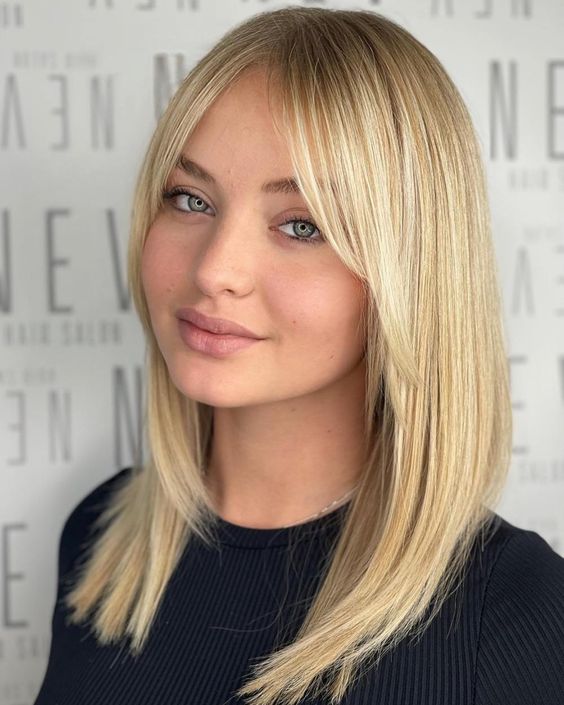 17. Versatile Styles
Hairstyles with bangs offer versatility for women with all hair types, including thick and wavy hair. Consider a trendy wolf cut with bangs for a bold statement.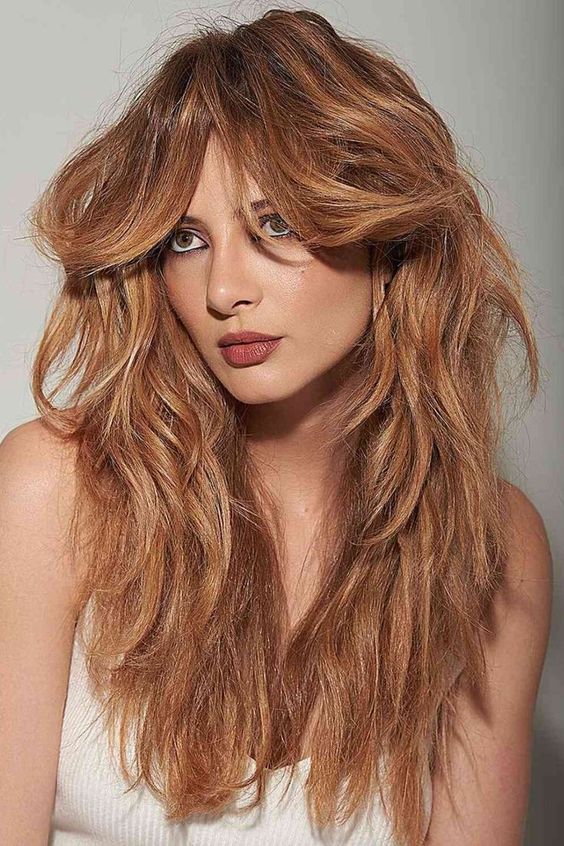 Save Pin