Hairstyle
17 Trendy Mohawk Hairstyles for Fall 2023
The Mohawk hairstyle is a bold and edgy choice that never goes out of style. With its distinctive shaved sides and a strip of hair in the center, the Mohawk offers countless possibilities for creativity and individuality. If you're looking to rock a Mohawk this fall, here are 17 trendy ideas to inspire your hairstyle for the upcoming season.
Classic Mohawk
Embrace the iconic look of a classic Mohawk with closely shaved sides and a longer strip of hair running down the center. This style exudes confidence and attitude.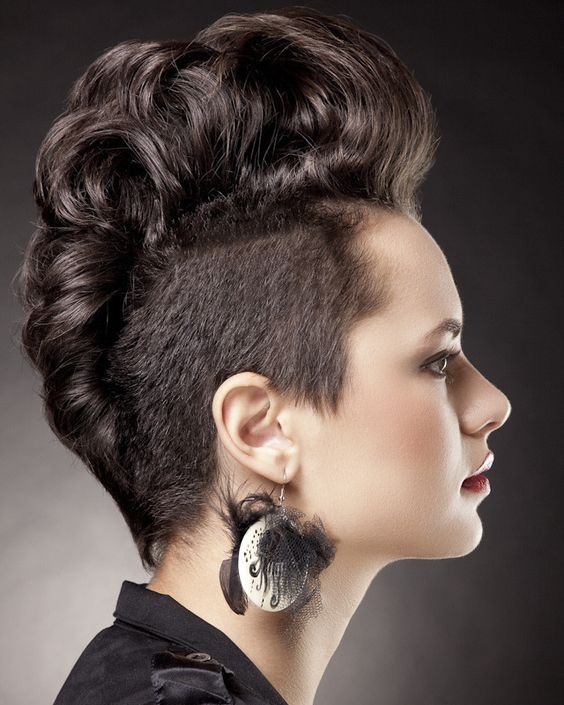 Textured Faux Hawk
Create a textured and modern twist on the Mohawk with a faux hawk. Use styling products to add volume and texture to the hair in the center, while keeping the sides shorter for a stylish and edgy look.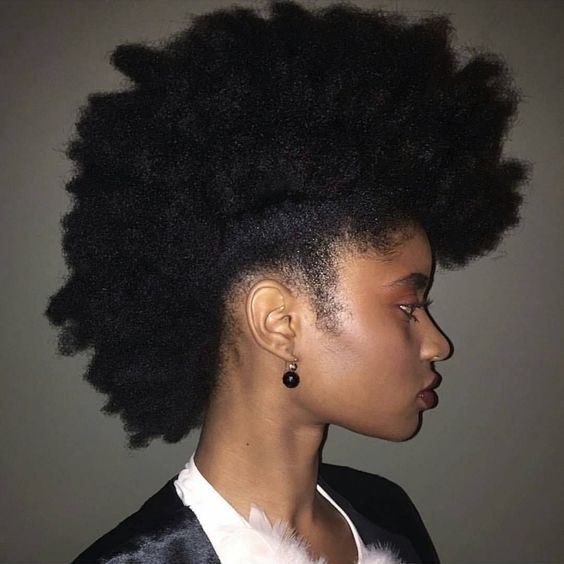 Braided Mohawk
Incorporate braids into your Mohawk hairstyle for added detail and visual interest. Create cornrows or French braids along the center strip, leaving the sides shaved or closely cropped.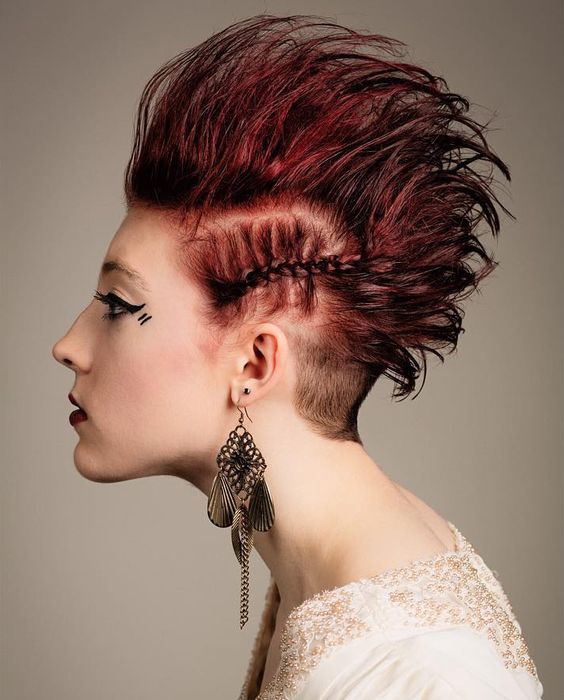 Curly Mohawk
Embrace your natural curls and rock a curly Mohawk. Allow your curls to flourish in the center strip while keeping the sides trimmed or shaved for a stunning and eye-catching hairstyle.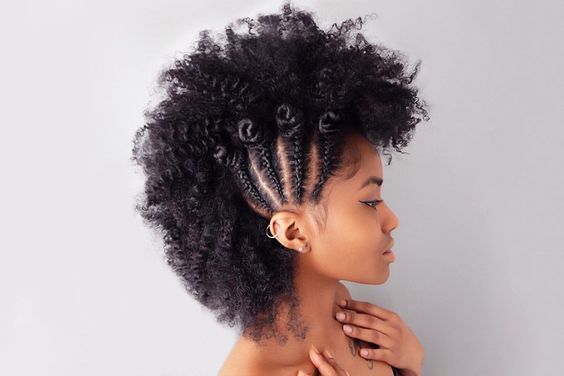 Mohawk with Undercut
Combine the boldness of a Mohawk with the edginess of an undercut. Shave the sides completely or leave a short buzz, highlighting the contrast between the longer hair on top and the shaved sides.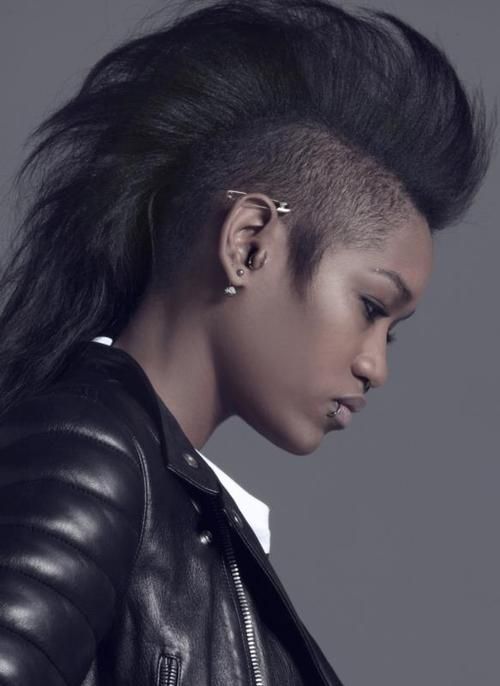 Mohawk with Design
Take your Mohawk to the next level by incorporating a unique design into the shaved sides. Experiment with geometric patterns, intricate lines, or even your own personalized artwork for a truly one-of-a-kind hairstyle.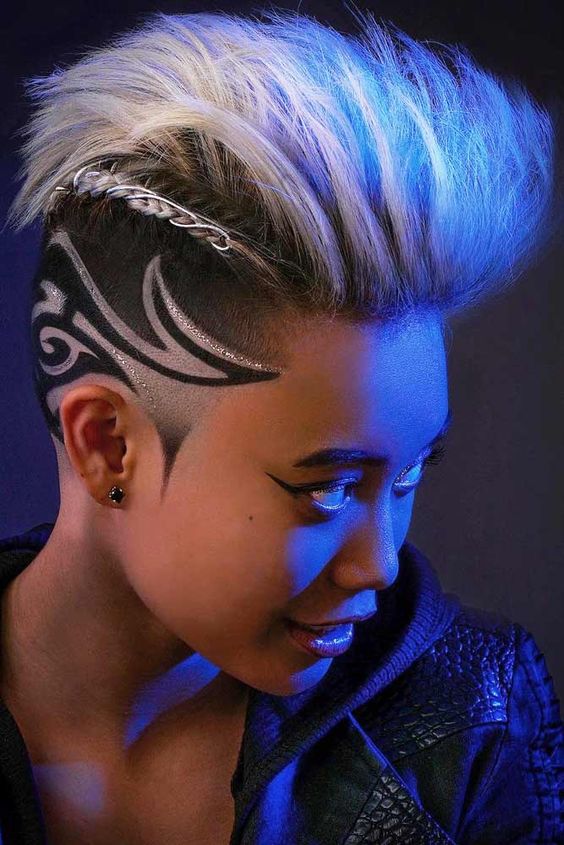 Mohawk with Colored Highlights
Add a pop of color to your Mohawk by incorporating vibrant highlights. Choose bold shades that complement your skin tone and personal style, adding an element of fun and playfulness to your look.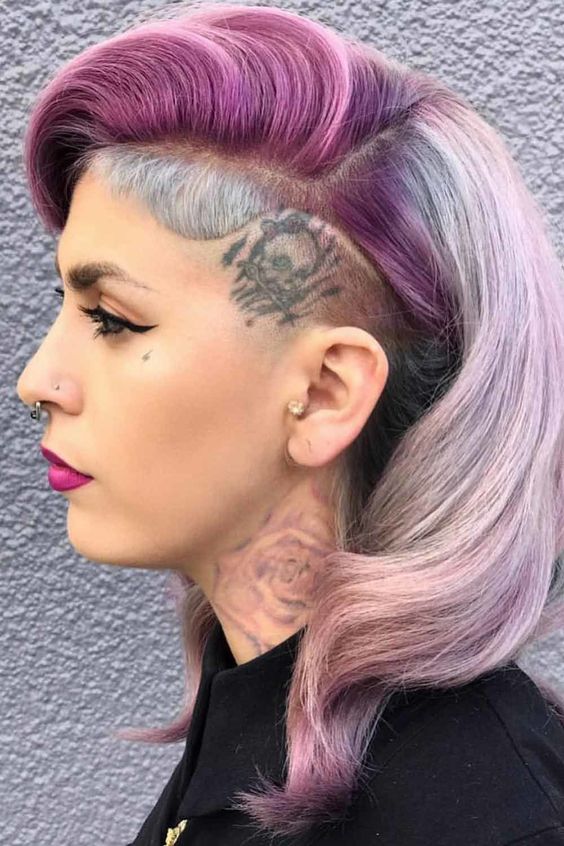 Mohawk with Mohawk Braid
Create a Mohawk braid along the center strip of your hair for a stylish and intricate hairstyle. This adds an extra level of detail and texture to your Mohawk, making it a true showstopper.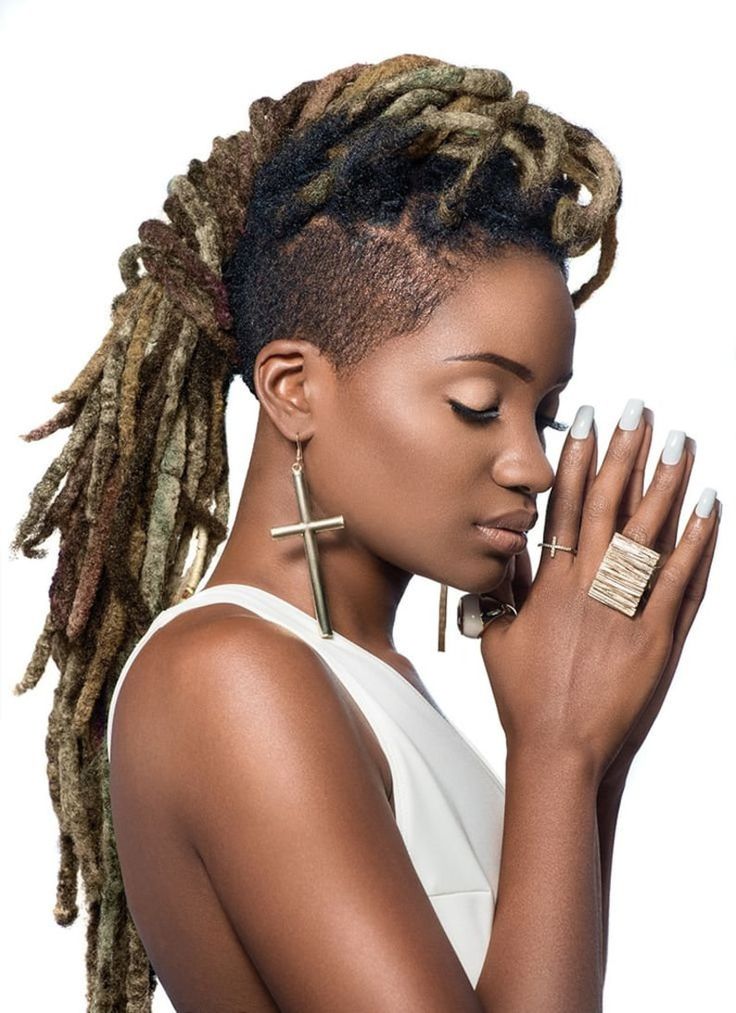 Mohawk with Mohawk Fade
Combine the Mohawk with a fade for a sleek and modern look. Gradually fade the hair on the sides from a longer length at the top to a shorter length near the ears, creating a smooth transition and emphasizing the height of the Mohawk.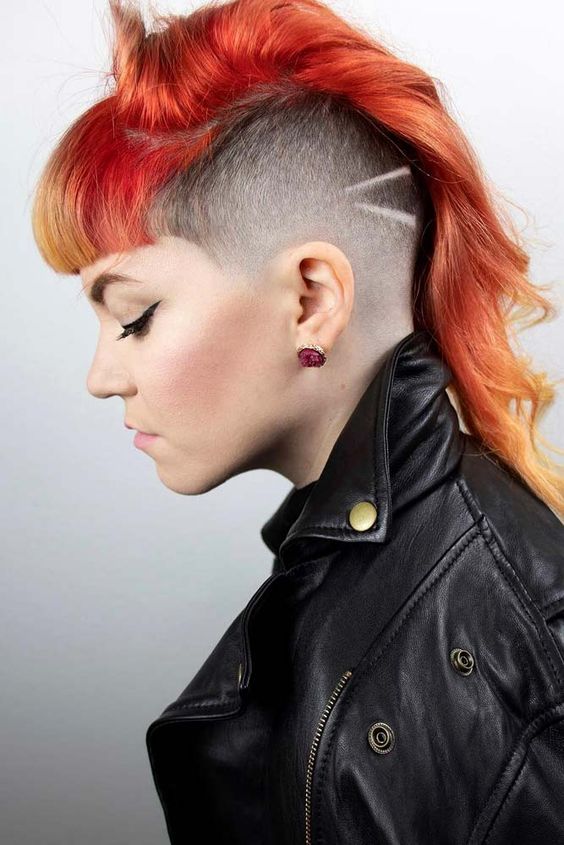 Mohawk with Tapered Sides
Opt for tapered sides instead of a complete shave for a more subtle and versatile Mohawk. The gradual tapering creates a softer look while still maintaining the distinctive Mohawk style.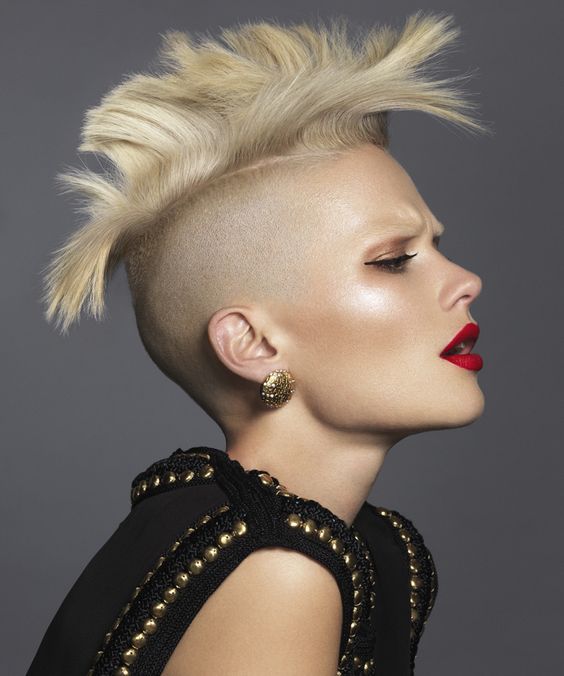 Mohawk with Top Knot
Create a unique and stylish look by incorporating a top knot into your Mohawk. Gather the longer hair at the center strip into a high bun or knot, leaving the sides shorter or shaved.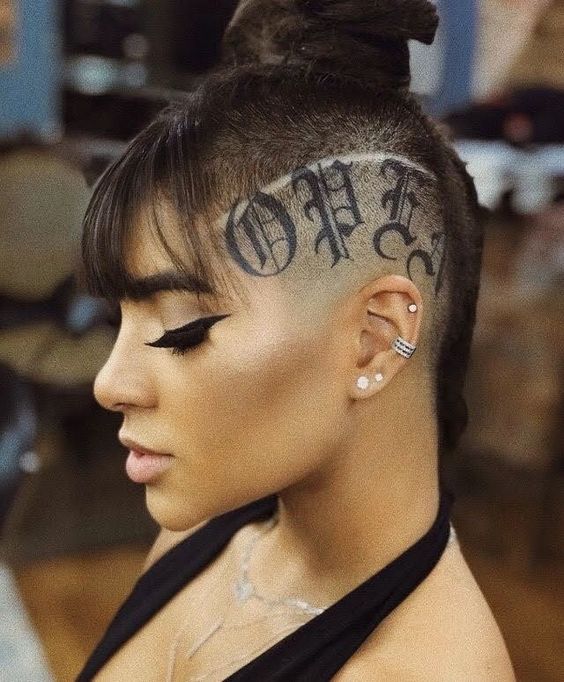 Textured Mohawk with Hair Accessories
Enhance your Mohawk with textured styling, such as spikes or tousled curls, and add trendy hair accessories like clips or ribbons for a playful and fashionable touch.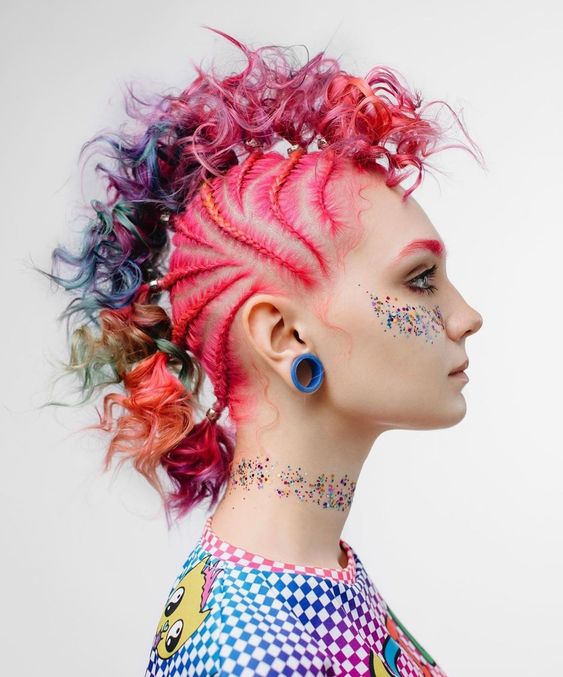 Mohawk with Shaved Design
Take your Mohawk to the next level by adding a shaved design to the center strip. This could be a simple line or a more intricate pattern, allowing you to express your creativity and personality.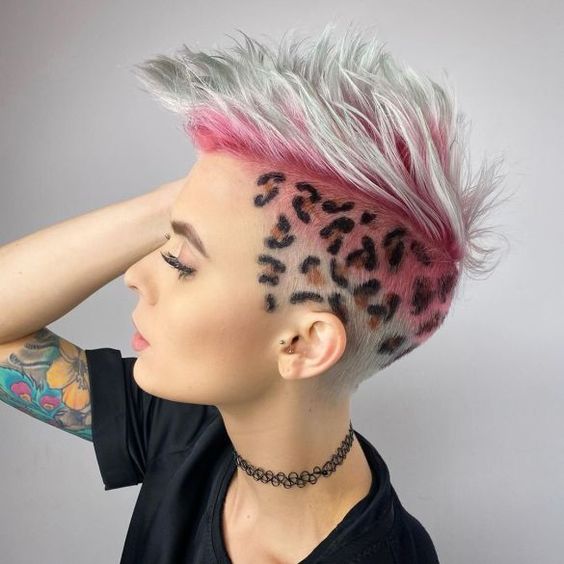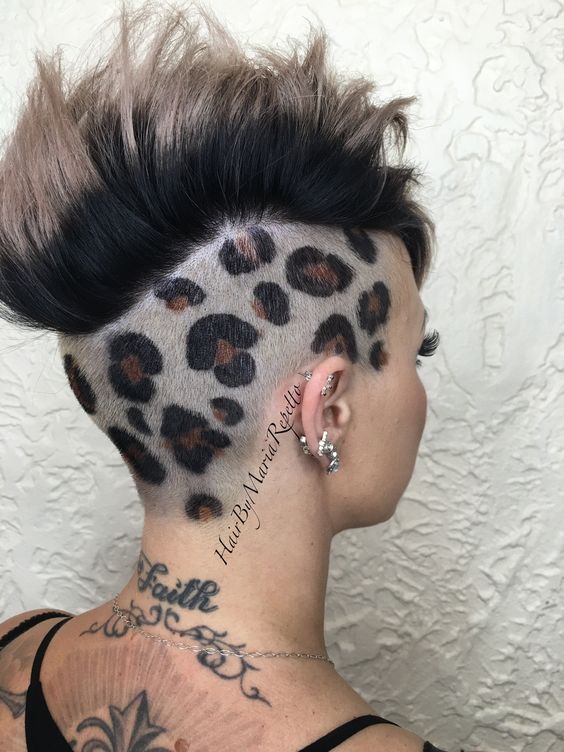 Mohawk with Side Part
Create a refined and sophisticated look by incorporating a side part into your Mohawk. This adds a touch of elegance and structure to the hairstyle while maintaining its edgy appeal.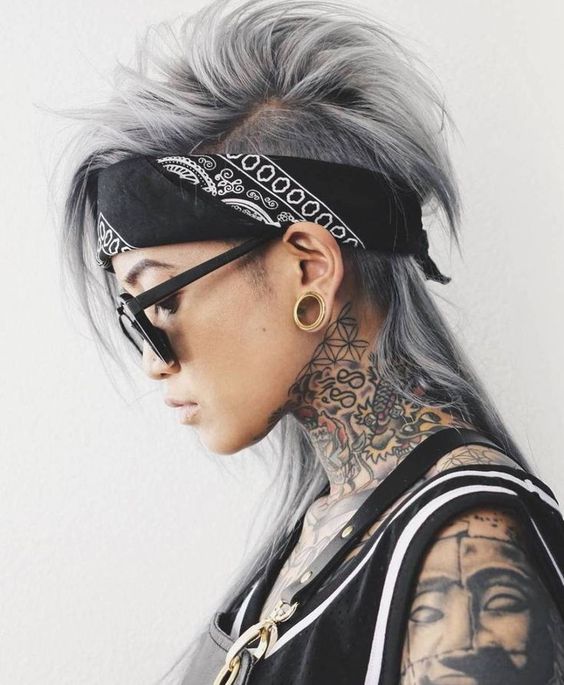 Mohawk with Mohawk Twist
Add a twist to your Mohawk hairstyle by creating a twisted strip of hair in the center. This adds texture and dimension to your look, making your Mohawk even more unique and eye-catching.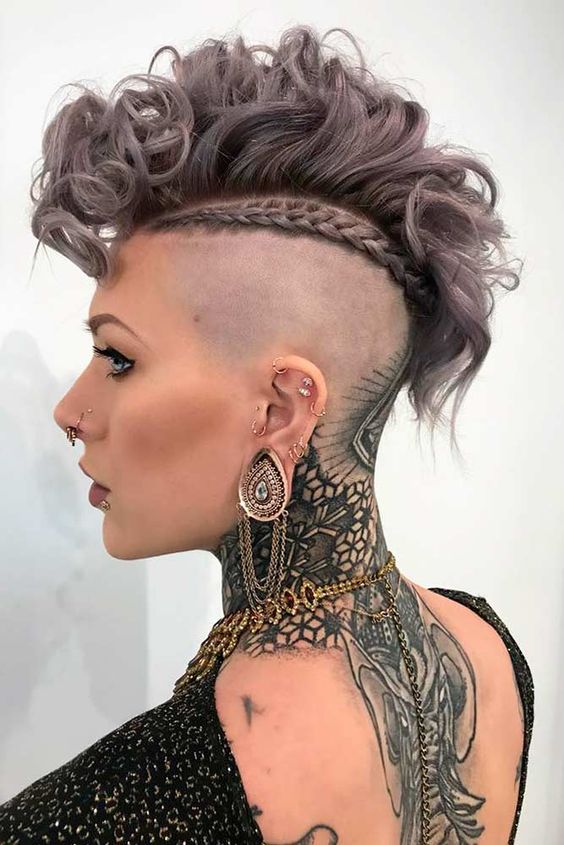 Mohawk with Mohawk Mohawk
For an ultra-bold and attention-grabbing style, create multiple layers of hair in the center strip, giving the illusion of a "Mohawk within a Mohawk." This creates a dynamic and standout hairstyle.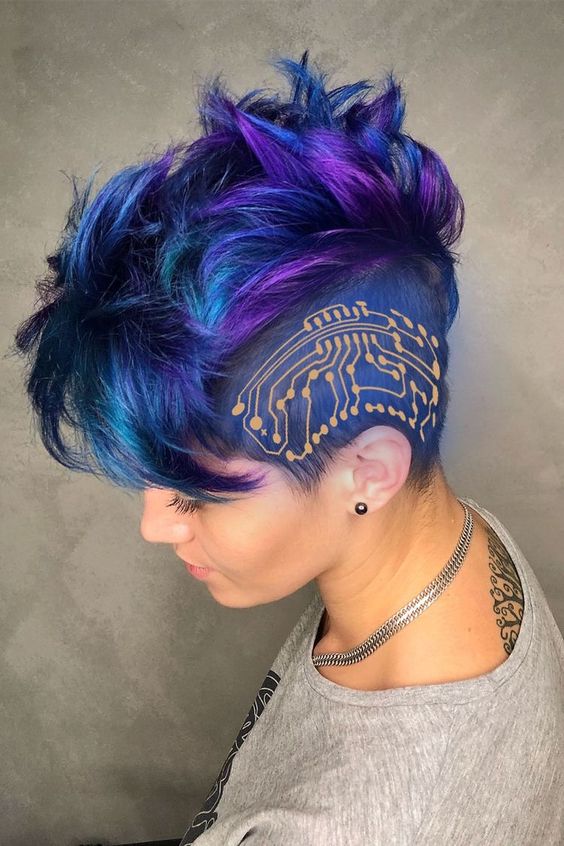 Mohawk with Mohawk Pompadour
Combine the classic elements of a pompadour with a Mohawk for a stylish and retro-inspired look. Keep the sides shaved or closely cropped, while styling the hair at the center strip into a voluminous and sleek pompadour.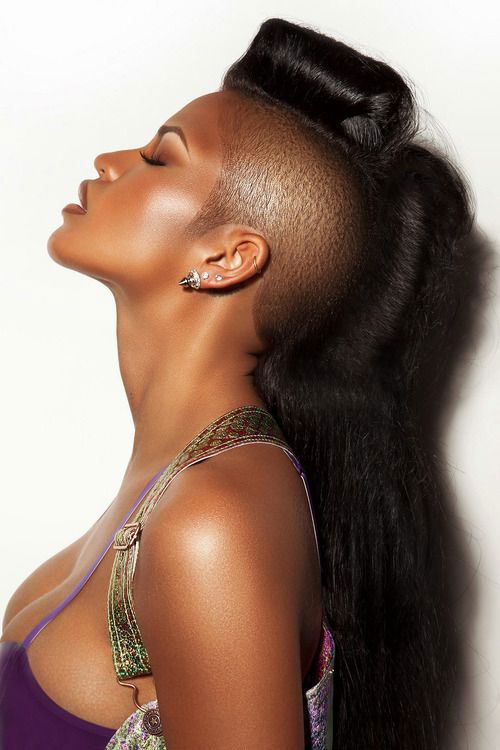 Save Pin