Hairstyle
19 Beautiful Fall Hairstyles for Blondes in 2023
As the autumn season arrives, it's time to switch up your hairstyle and embrace the warm hues of fall. If you're a blonde looking for some inspiration, you've come to the right place. In this article, we present 19 stunning fall hairstyles specially curated for blondes in 2023. From timeless classics to trendy cuts, these hairstyles will enhance your natural hair color and help you make a statement this fall. Let's explore the latest hairstyles that will elevate your autumn look!
Beachy Waves
Embrace effortless beauty with loose, beachy waves. This laid-back style complements your blonde locks and gives a relaxed vibe perfect for fall outings.

Sleek Bob
Opt for a sleek bob haircut for a chic and sophisticated look. This polished hairstyle adds a touch of elegance to any fall ensemble.
Side-Swept Bangs
Frame your face with side-swept bangs. This versatile style adds a soft and alluring touch to your overall look, enhancing your features and adding depth.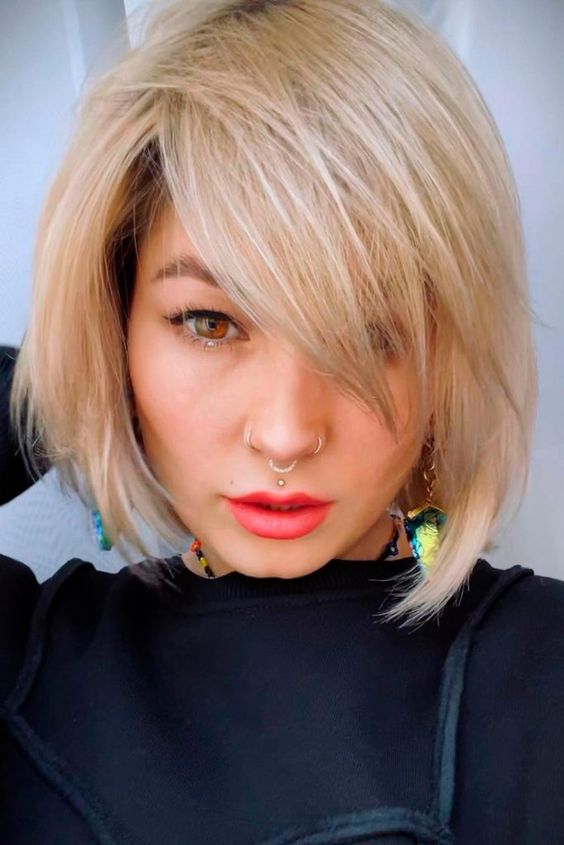 Braided Crown
Create a whimsical and romantic look with a braided crown hairstyle. This intricate style adds a touch of fairytale charm to your autumn appearance.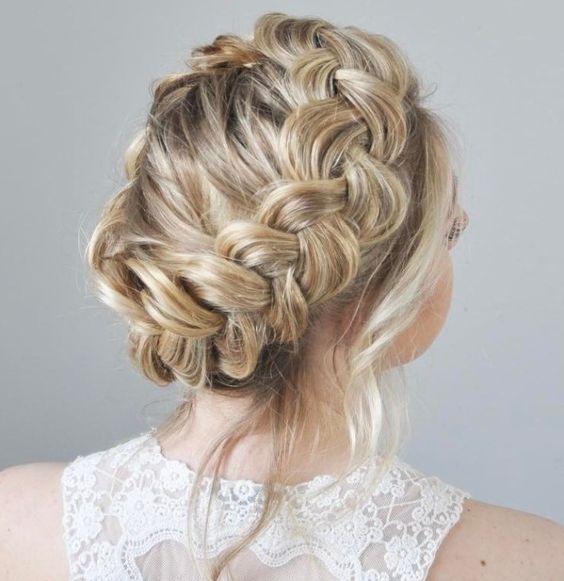 Messy Low Ponytail
Achieve an effortlessly chic look with a messy low ponytail. This hairstyle keeps your hair out of your face while exuding a relaxed and casual vibe.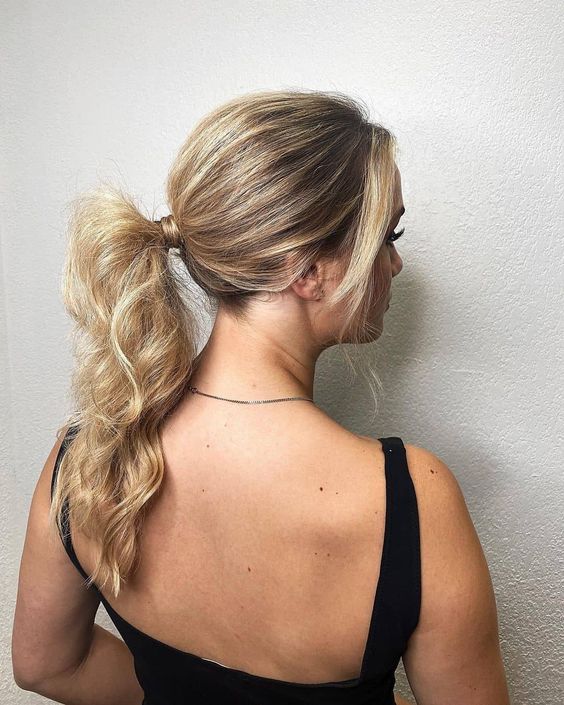 Textured Pixie Cut
Experiment with a textured pixie cut for a bold and modern statement. This edgy hairstyle showcases your blonde hair beautifully and adds a touch of confidence to your overall look.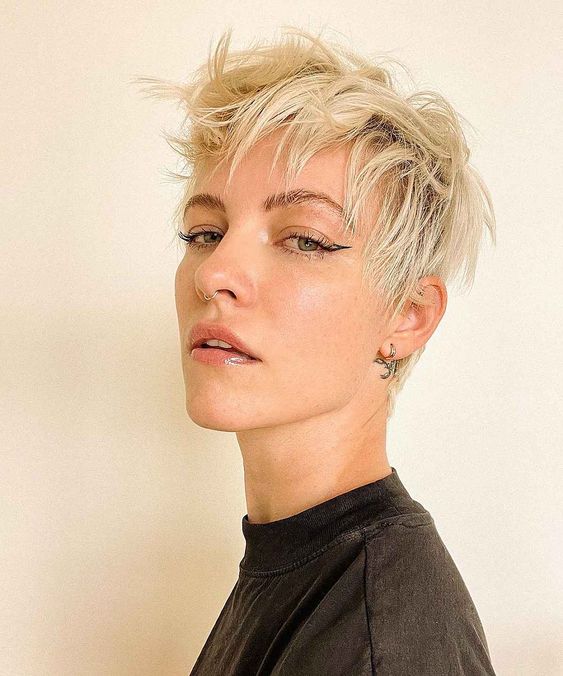 Half-Up Half-Down with Twists
Combine the elegance of a half-up half-down hairstyle with intricate twists. This unique style adds dimension and interest to your fall look.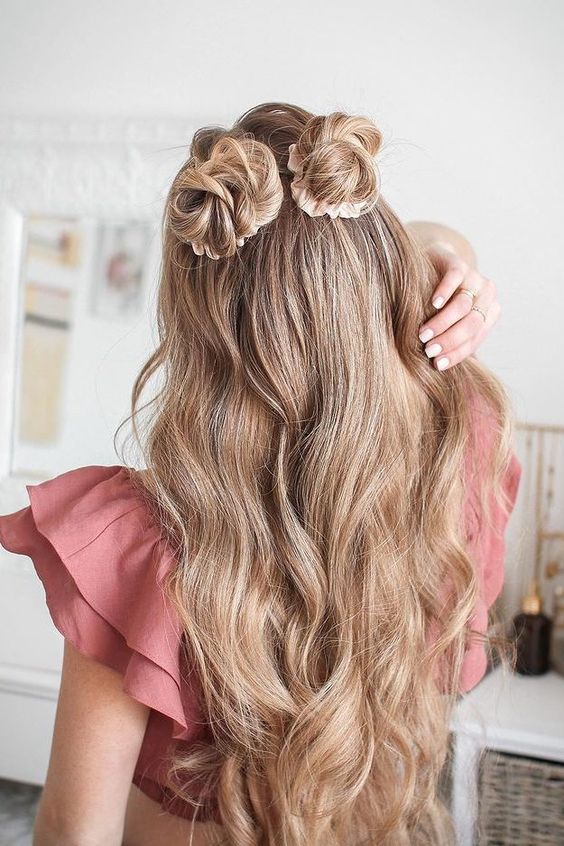 Voluminous Curls
Embrace your natural curls or add voluminous curls to your blonde hair. This glamorous hairstyle adds bounce and movement, perfect for special occasions.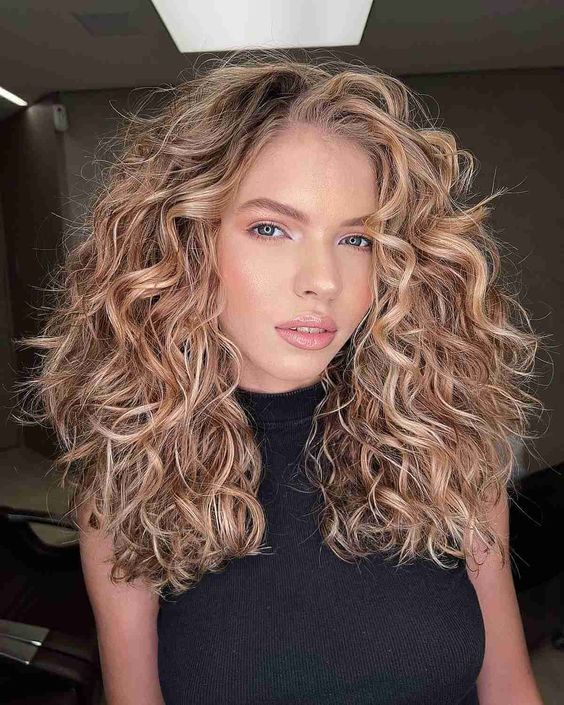 High Bun with a Braid
Elevate a simple bun by incorporating a braid. This stylish and polished look works well for both formal events and casual outings.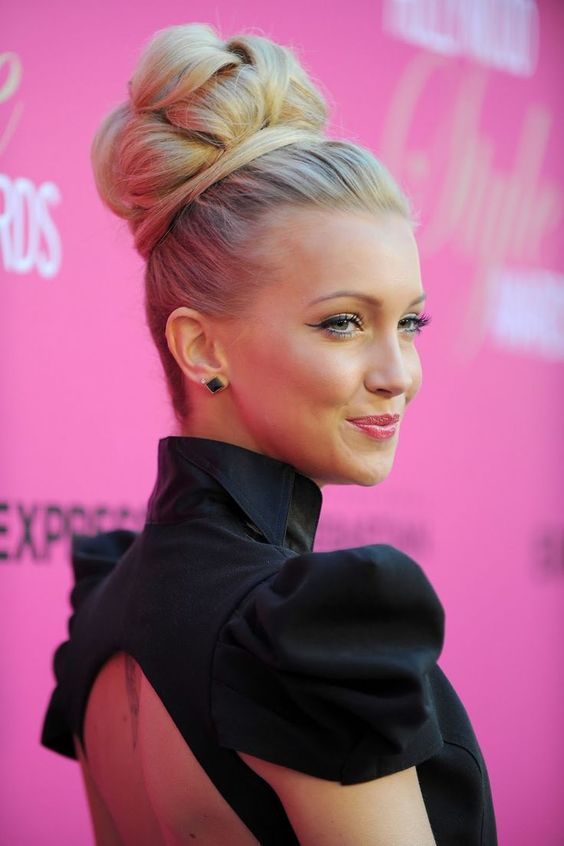 Blunt Cut with Blunt Bangs
Go for a bold statement with a blunt cut and matching blunt bangs. This striking hairstyle exudes confidence and adds a contemporary edge to your fall look.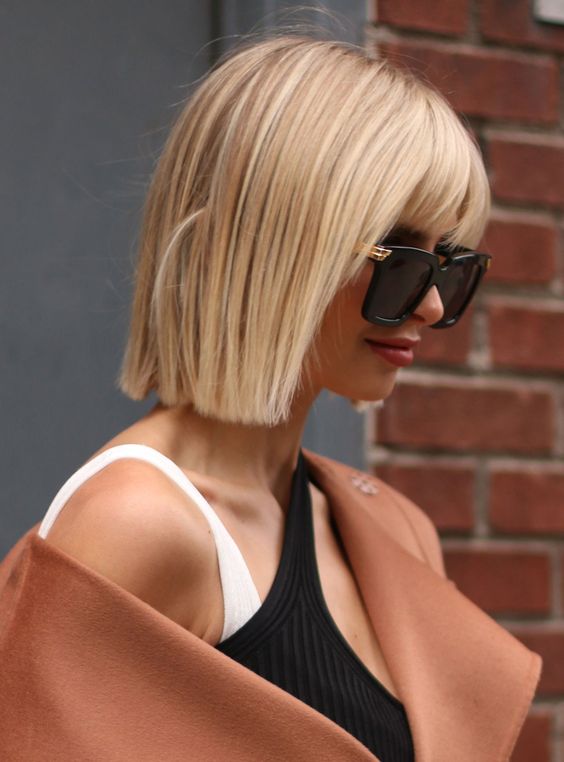 Fishtail Braid
Add a touch of bohemian elegance with a fishtail braid. This intricate and eye-catching style beautifully showcases the multidimensional tones of your blonde hair.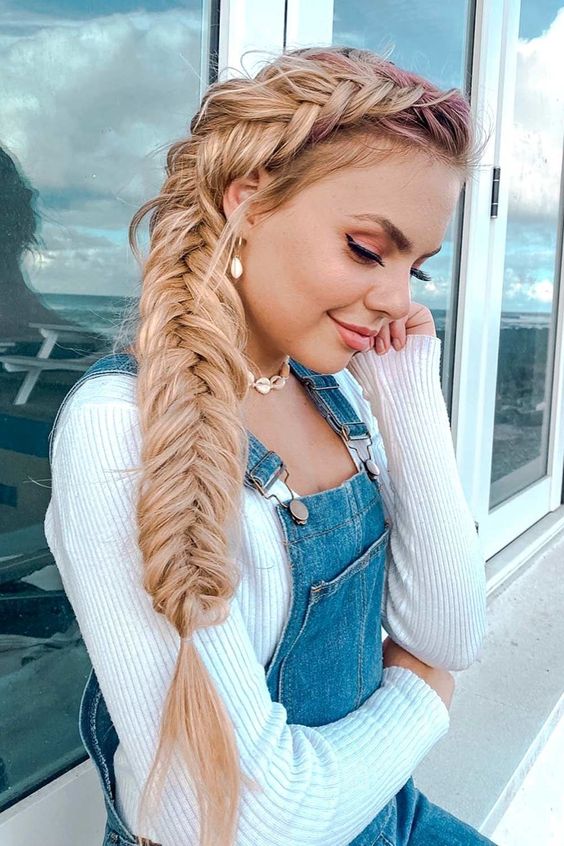 Deep Side Part with Waves
Create a deep side part and add soft waves for an effortlessly glamorous look. This hairstyle is perfect for both daytime activities and evening events.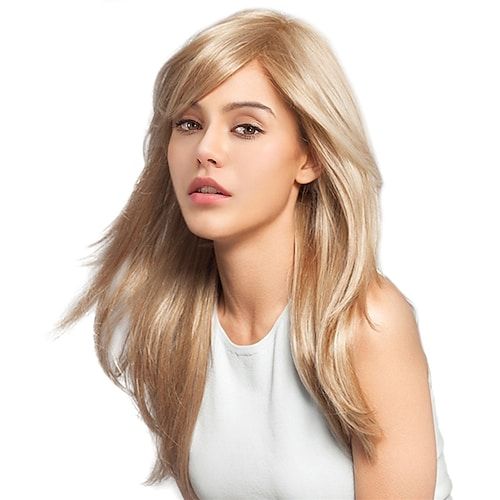 Textured Layers
Enhance your blonde hair with textured layers. This versatile haircut adds depth and movement to your hair, giving it a modern and stylish appearance.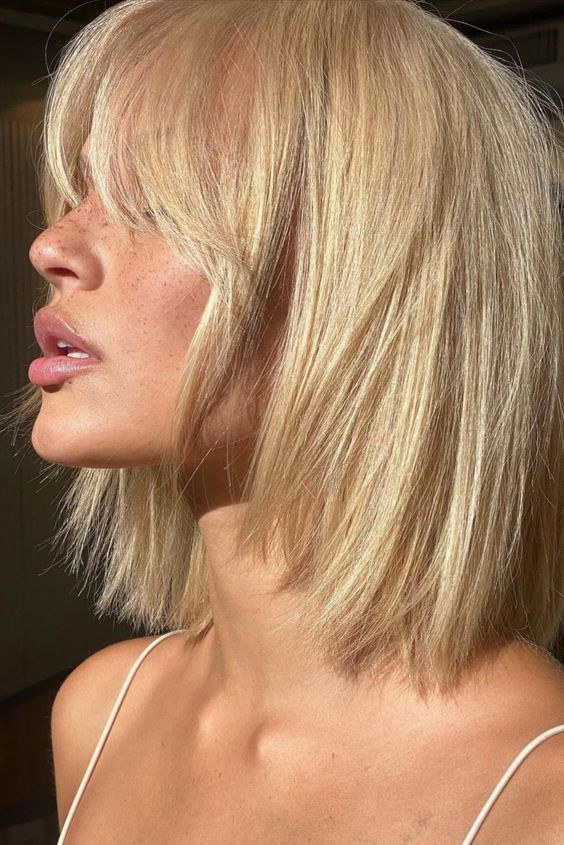 Braided Ponytail
Combine the practicality of a ponytail with the elegance of braids. Create a braided ponytail that shows off the beautiful hues of your blonde locks.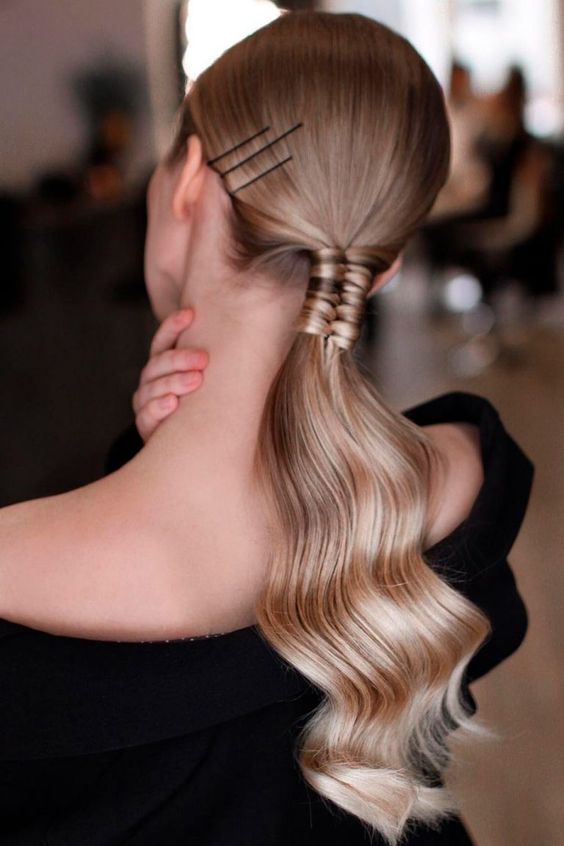 Top Knot with Wispy Strands
Keep it trendy and chic with a top knot hairstyle. Leave a few wispy strands around your face for a soft and romantic touch.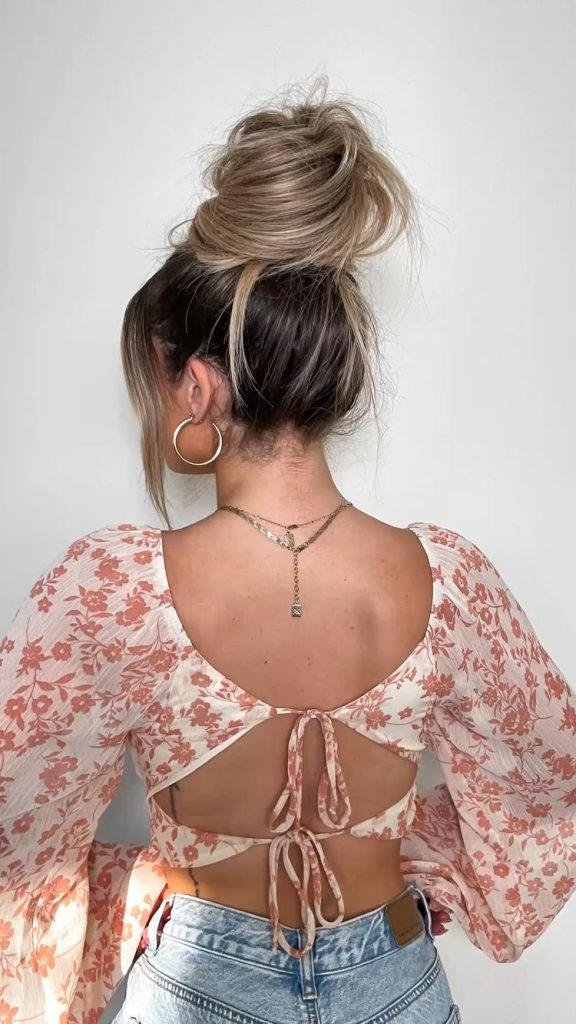 Side Braid
Opt for a side braid for a youthful and playful look. This hairstyle is versatile and works well for both casual and formal occasions.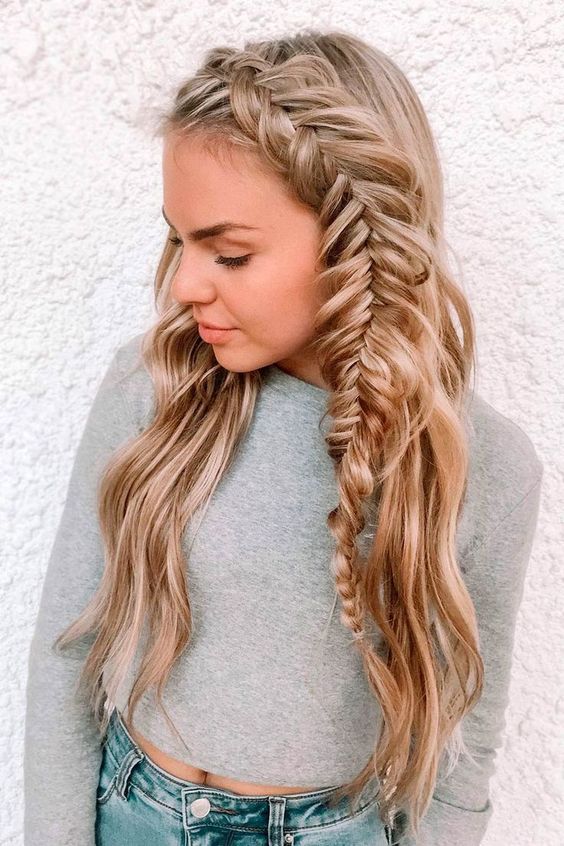 Textured Bob with Highlights
Add dimension to your bob haircut by incorporating highlights. This combination creates a dynamic and eye-catching look for the fall season.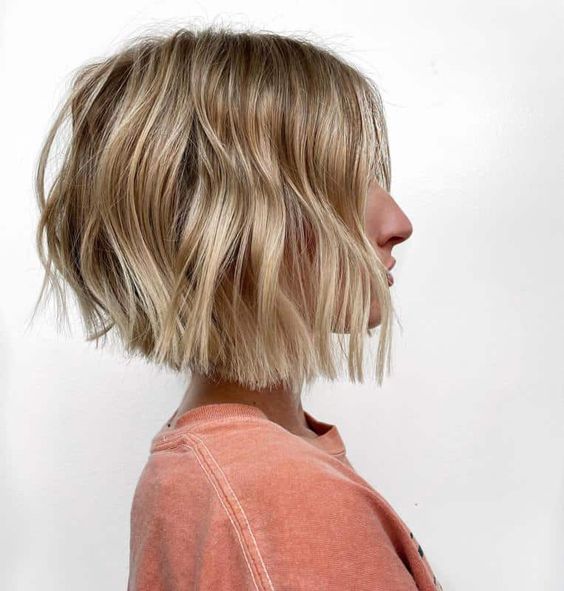 Retro Glam Waves
Channel the glamour of the past with retro waves. This vintage-inspired hairstyle brings a touch of elegance and sophistication to your overall look.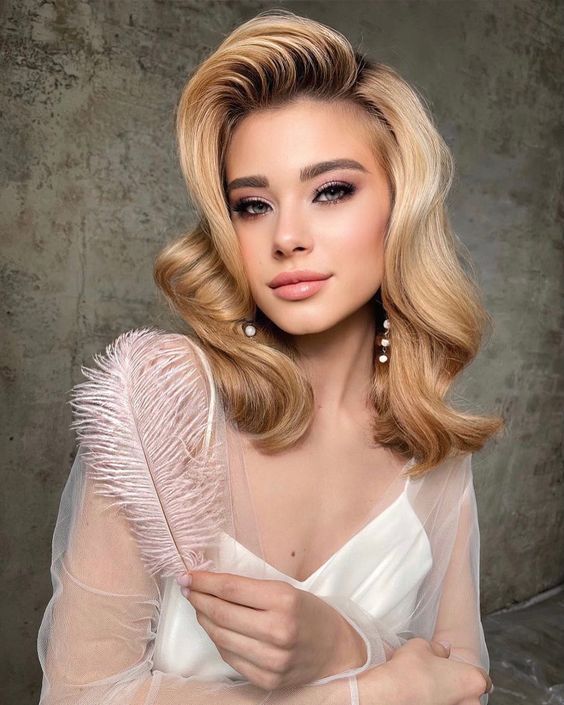 Braided Updo
Create an elegant and intricate updo with braids. This stunning hairstyle is perfect for special events and adds a touch of romance to your fall ensemble.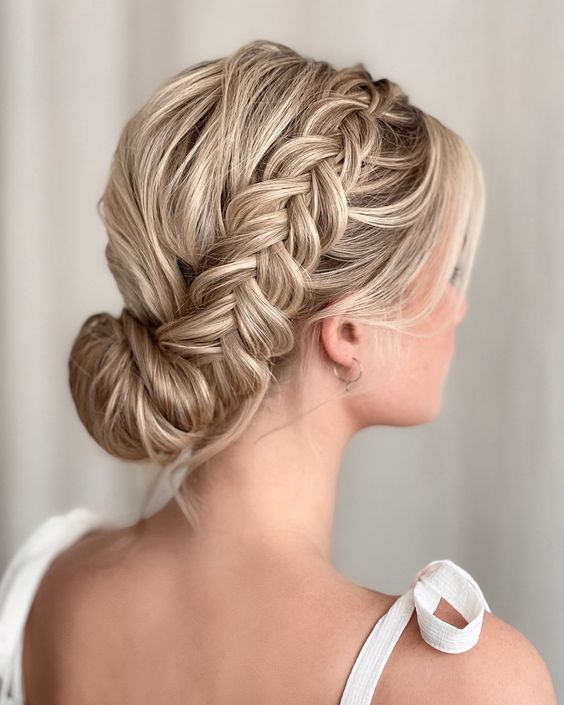 Save Pin