Ombre nails offer a stunning gradient effect that blends multiple colors seamlessly. Whether you prefer subtle transitions or bold color combinations, these 19 ombre nail color ideas will elevate your manicure game:
1. Classic Pink Ombre
Start with a soft baby pink at the cuticle and gradually transition to a vibrant hot pink at the tips.

2. Sunset Ombre
Blend warm shades of orange, yellow, and pink to create a captivating sunset-inspired ombre look.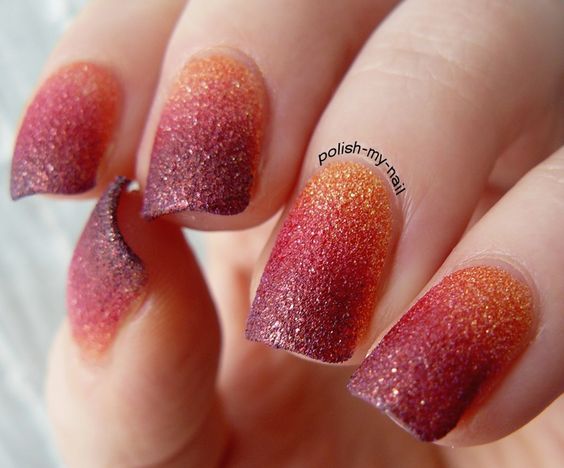 3. Ocean Blue Ombre
Capture the beauty of the ocean by combining various shades of blue, from light aqua to deep navy.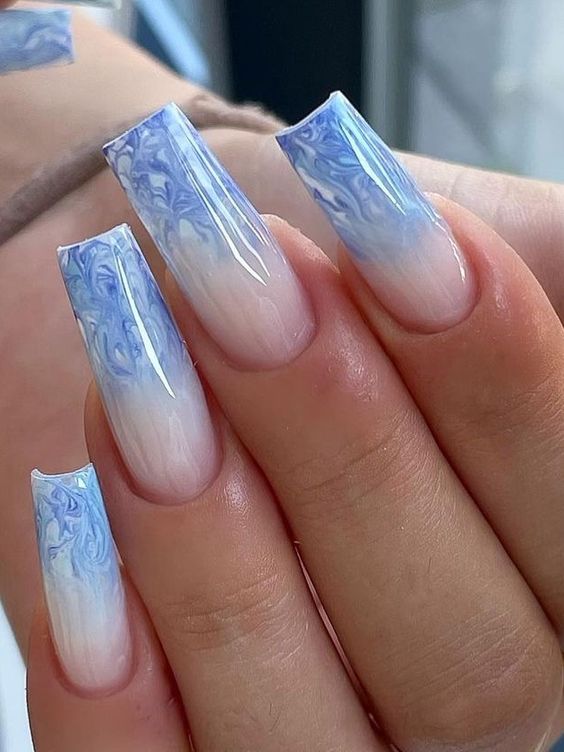 4. Lavender to Lilac Ombre
Create an elegant ombre with lavender at the base and lilac at the tips for a sophisticated look.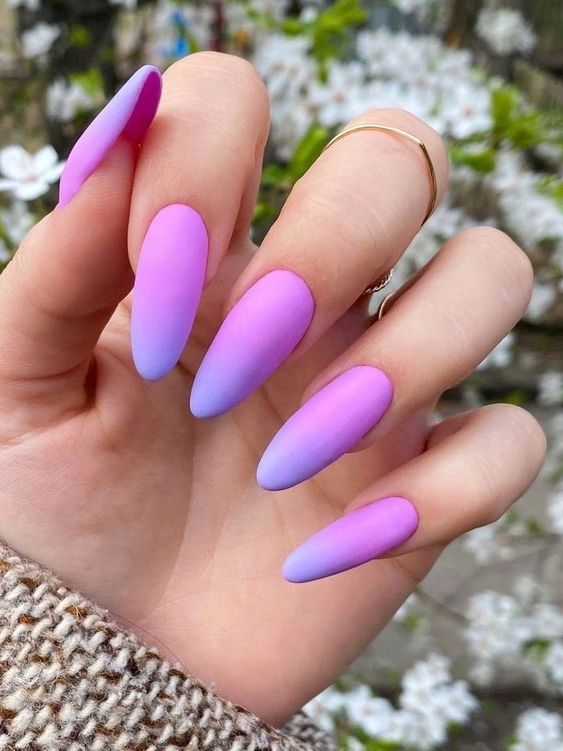 5. Cotton Candy Ombre
Blend pastel shades of pink, blue, and purple to achieve a sweet and whimsical cotton candy ombre.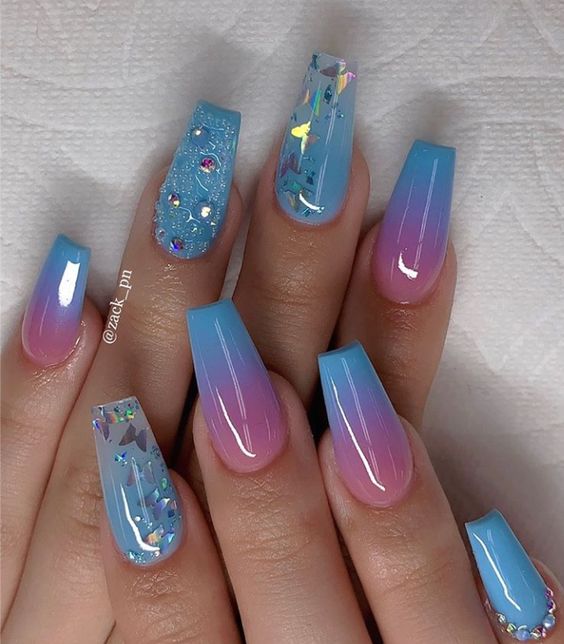 6. Mermaid Ombre
Combine shades of turquoise, teal, and silver for a mesmerizing and mystical mermaid-inspired ombre.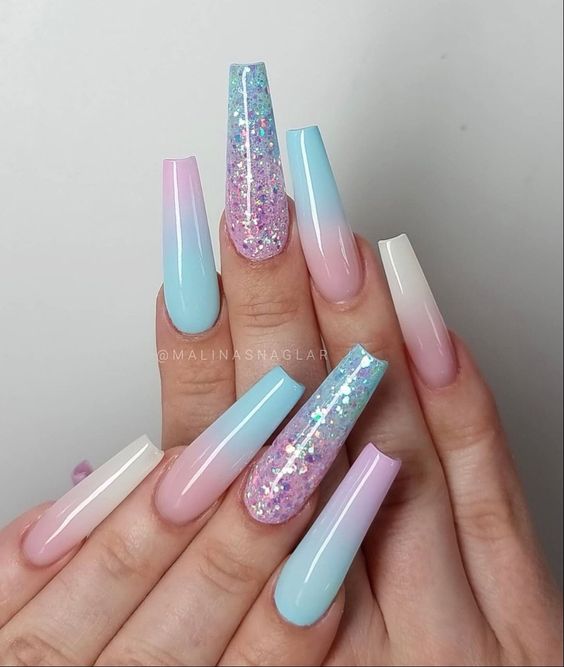 7. Fiery Red Ombre
Go bold with a fiery red ombre, transitioning from a rich crimson to a vibrant fiery orange.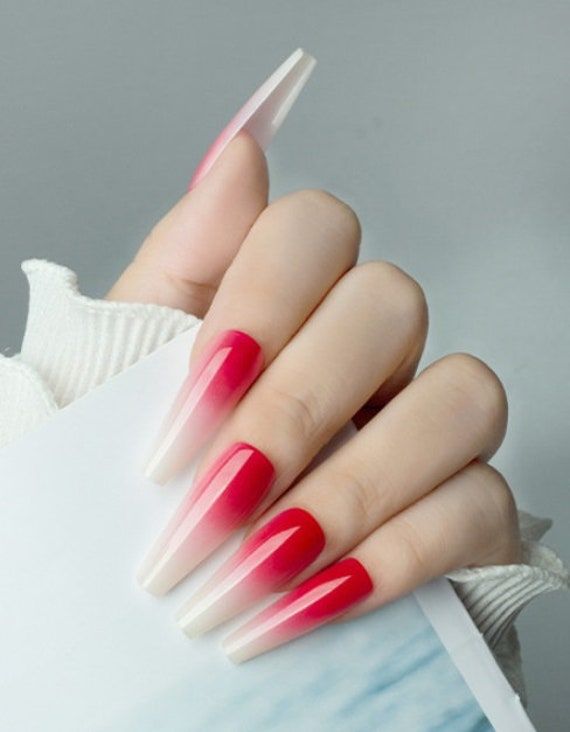 8. Rainbow Ombre
Embrace all the colors of the rainbow, transitioning from red to orange, yellow, green, blue, and purple.
9. Nude to Gold Ombre
Start with a nude base and gradually transition to a shimmering gold at the tips for an elegant look.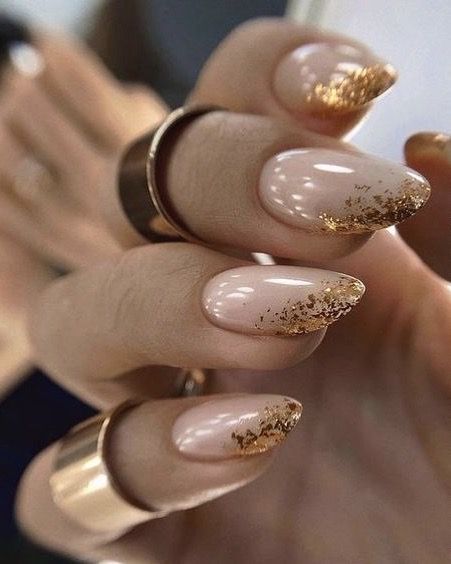 10. Mint and Coral Ombre
Combine mint green and coral for a refreshing and trendy ombre nail design.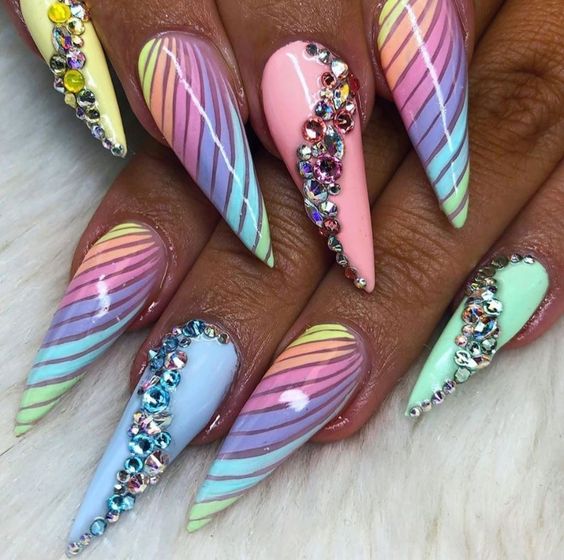 11. Mauve and Rose Ombre
Pair mauve and rose shades to achieve a romantic and feminine ombre manicure.
12. Galaxy Ombre
Create a cosmic look with dark blue, purple, and silver, resembling the vastness of the galaxy.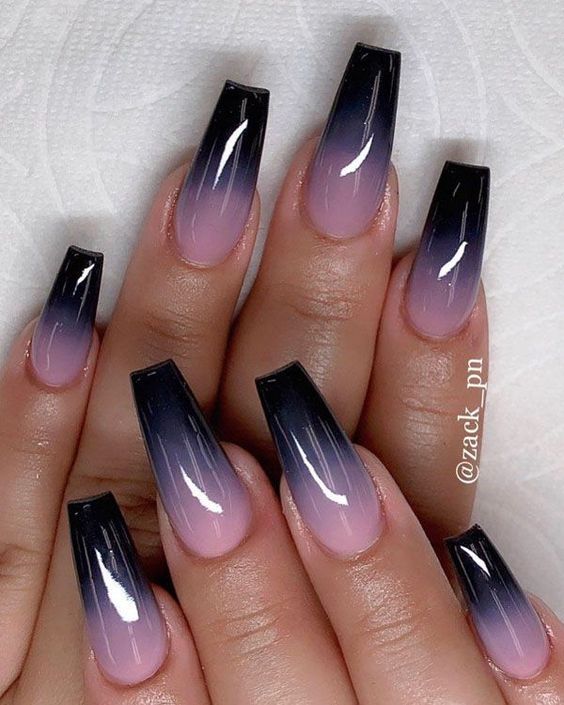 13. Pastel Rainbow Ombre
Blend soft pastel shades of pink, blue, and yellow for a delicate and dreamy pastel rainbow ombre.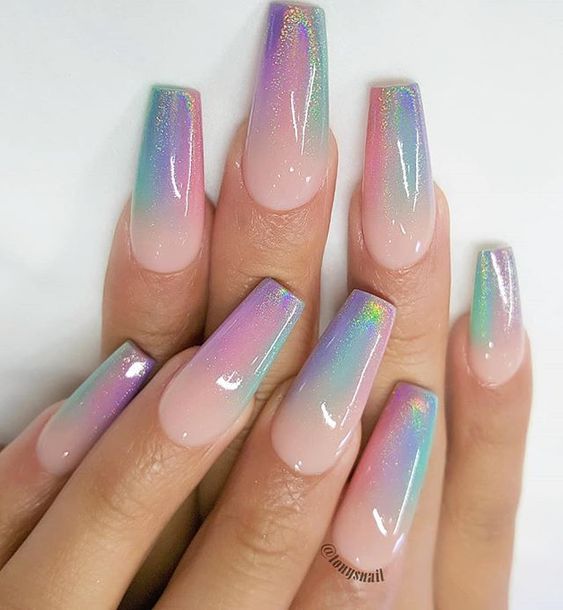 14. Tropical Sunset Ombre
Fuse warm sunset shades with tropical green for a vacation-inspired and lively ombre look.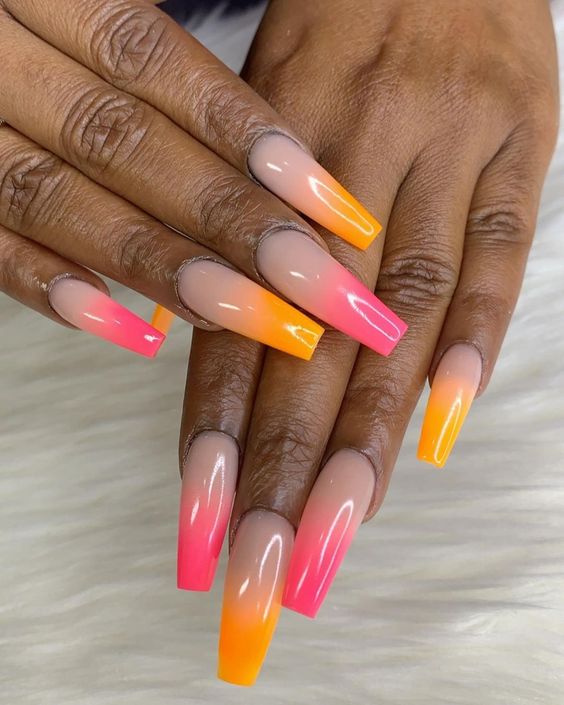 15. Black to Silver Ombre
Achieve a sleek and chic ombre by transitioning from black to silver at the tips.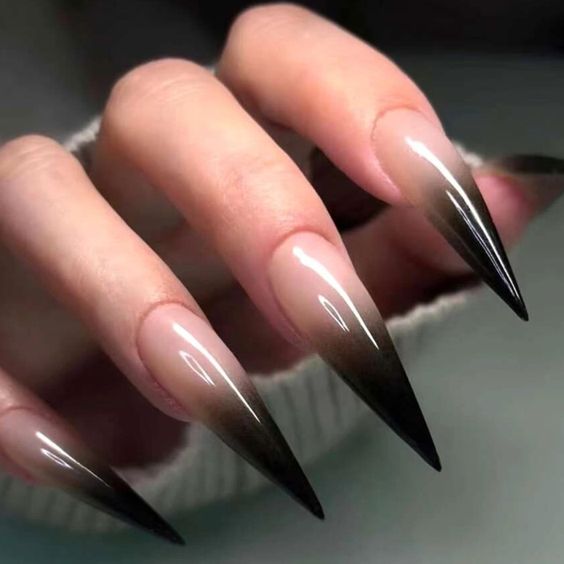 16. Peach to Coral Ombre
Combine peach and coral hues for a warm and summery ombre nail design.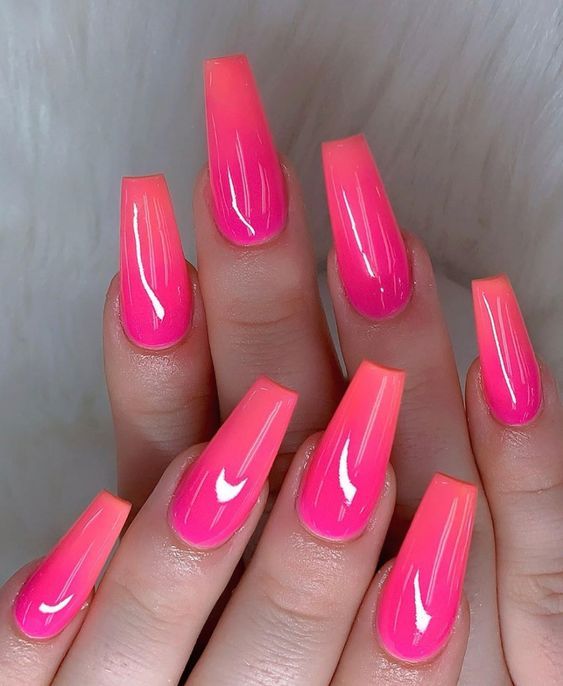 17. Midnight Glitter Ombre
Start with a deep midnight blue and add glitter at the tips for a dazzling and glamorous ombre look.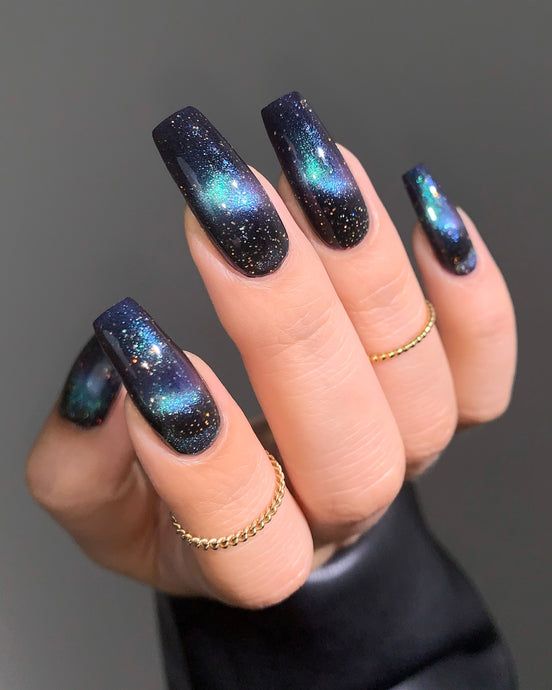 18. Cherry Blossom Ombre
Blend soft shades of pink and white to create a delicate and enchanting cherry blossom ombre.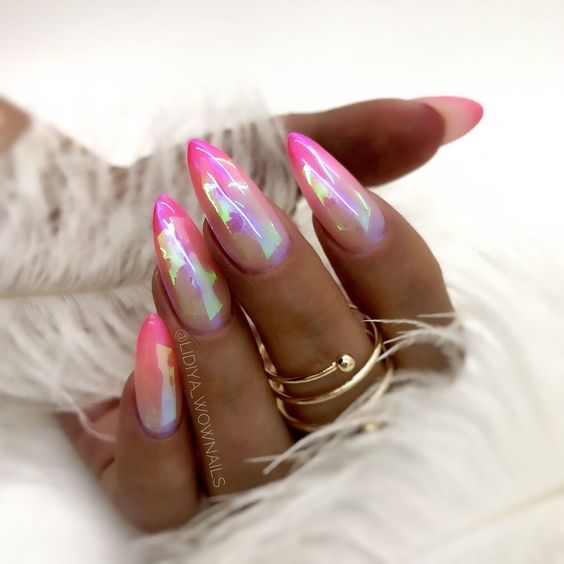 19. Ocean Wave Ombre
Combine shades of blue and white to achieve a serene and captivating ocean wave-inspired ombre.
Save Pin