Hairstyle
19 Stunning Fall Updo Hairstyle Ideas for 2023
As the leaves change color and the air turns crisp, it's time to embrace the beauty of fall with a stylish updo hairstyle. Fall is the perfect season to experiment with elegant and cozy updos that keep your hair off your face while adding a touch of sophistication to your overall look. From braids to buns, here are 19 inspiring fall updo hairstyle ideas for 2023 to elevate your style this season.
Romantic Braided Crown
Create a dreamy look by weaving a loose crown braid around your head. This ethereal updo is perfect for formal occasions and adds a whimsical touch to any fall ensemble.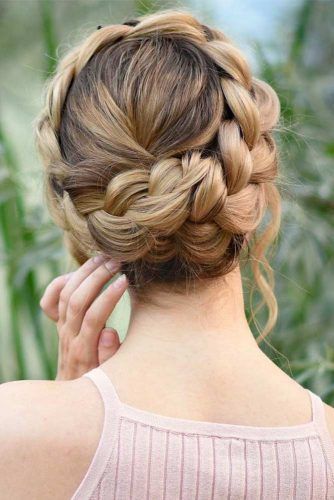 Messy Low Bun
Embrace the effortless beauty of a messy low bun. Pull your hair back and twist it into a loose, tousled bun at the nape of your neck. Allow a few strands to escape for a relaxed and bohemian vibe.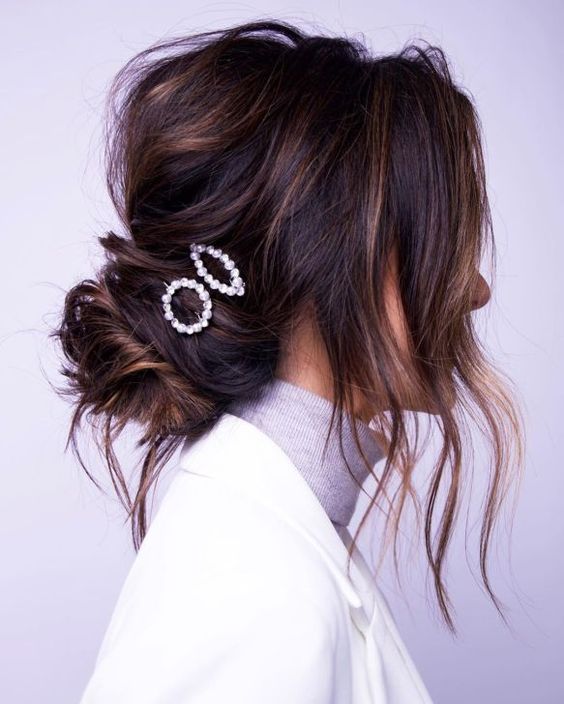 Textured French Twist
Upgrade the classic French twist by adding texture and volume. Tease the crown of your hair before twisting it into a sleek and sophisticated updo, creating a timeless and elegant look.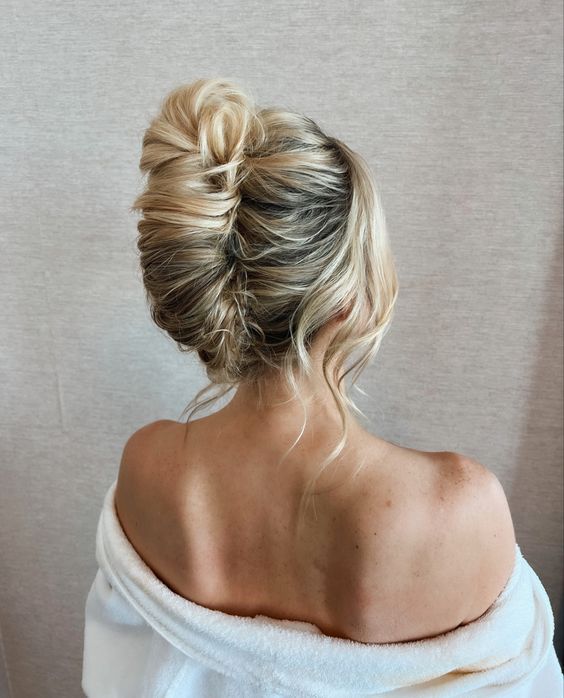 Sleek Chignon
For a polished and chic style, opt for a sleek chignon. Smooth your hair back into a low bun, securing it tightly with pins. This sophisticated updo works well for both formal events and everyday wear.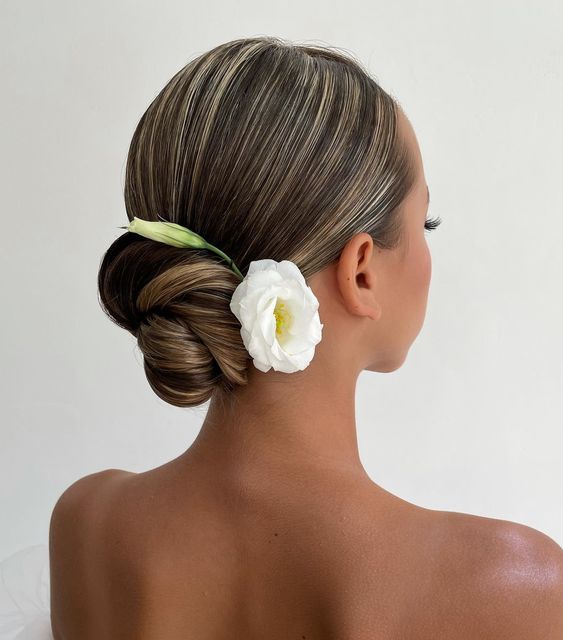 Fishtail Braid Bun
Combine the charm of a fishtail braid with the elegance of a bun. Create a fishtail braid with a small section of your hair, and then gather the rest into a low bun. This intricate updo is sure to turn heads.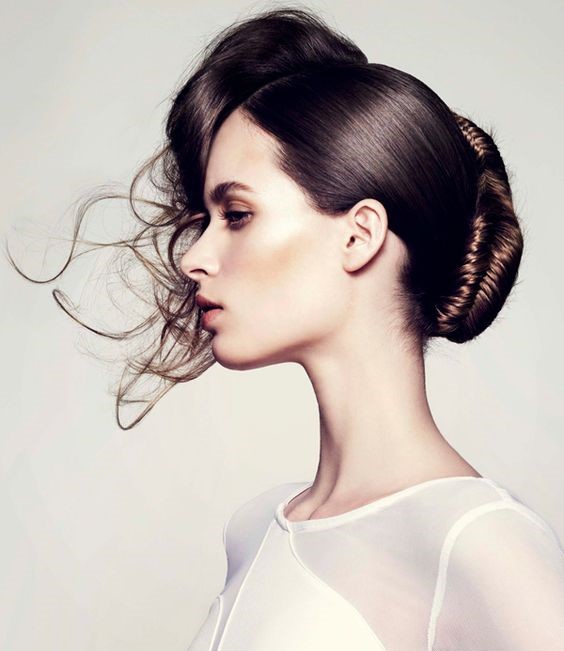 Twisted Side Braid
Add a twist to a traditional side braid by incorporating small twists into the braid itself. This creates an intricate and visually appealing updo that is perfect for casual outings or a day at the office.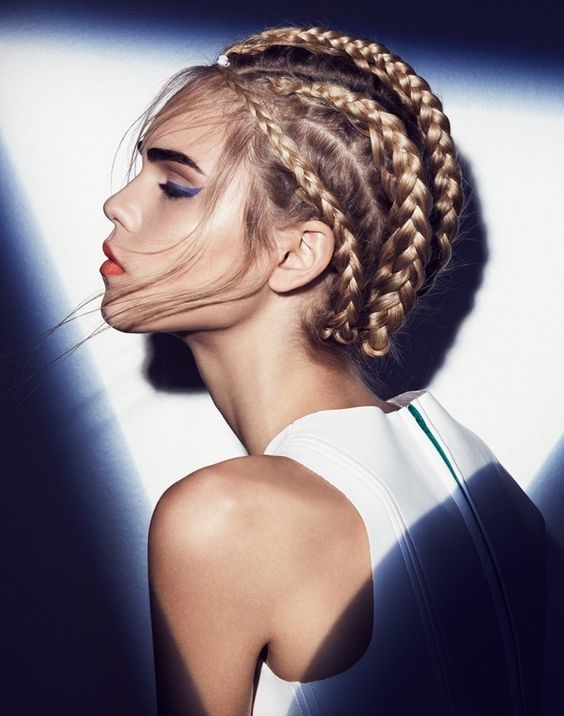 Braided Updo with Flowers
Embrace nature's beauty by weaving delicate flowers into a braided updo. This whimsical hairstyle evokes a bohemian vibe and is ideal for outdoor fall weddings or festivals.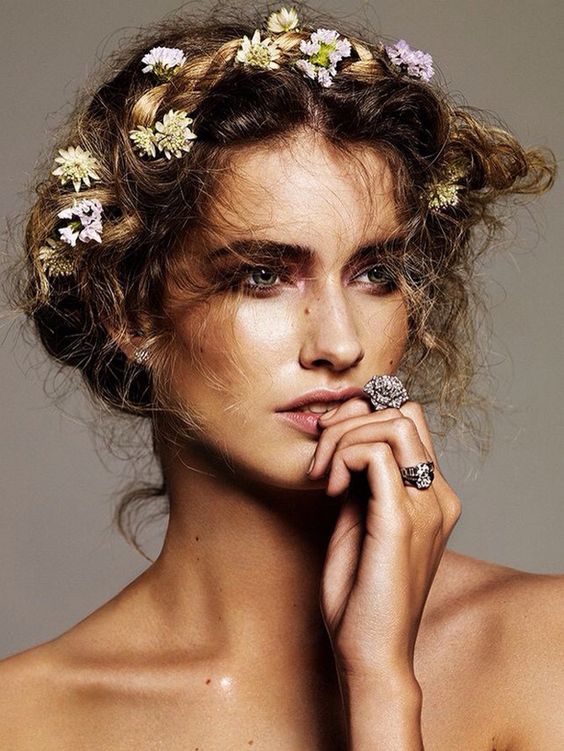 Retro Victory Rolls
Channel your inner vintage vixen with retro-inspired victory rolls. This glamorous updo adds height and drama to your look, making it a perfect choice for special occasions.
Knotted Updo
Create a unique and contemporary updo by knotting sections of your hair together. This modern twist on the traditional updo is effortlessly chic and works well for both casual and formal settings.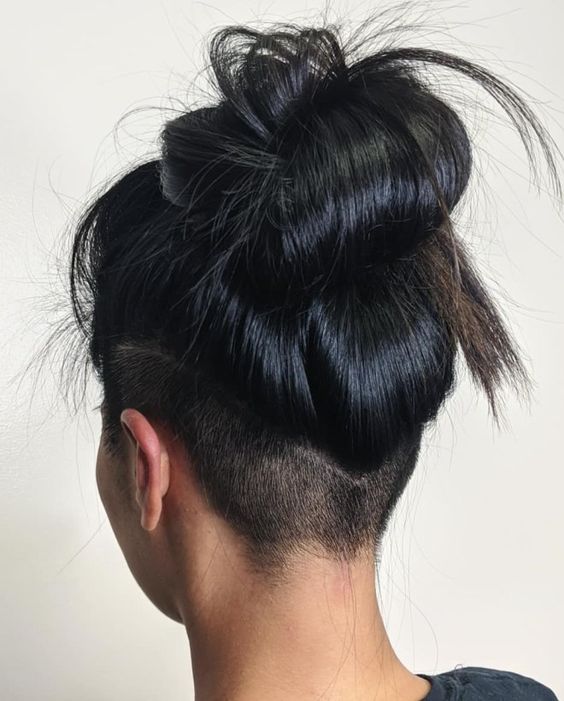 Side Swept Updo with Curls
For an elegant and romantic look, gather your hair into a side-swept updo and curl the loose strands for added texture. This style is perfect for date nights or formal events.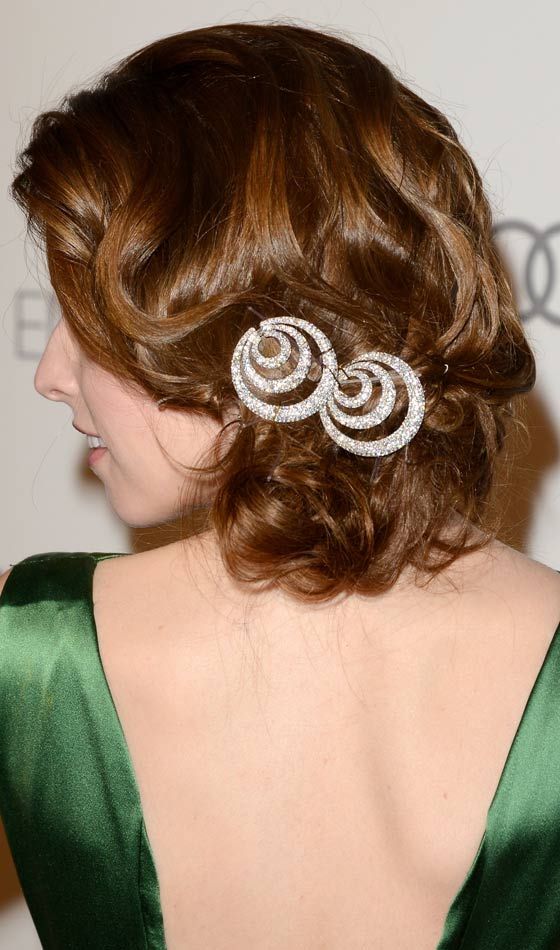 Voluminous Ponytail
Elevate a simple ponytail by adding volume and height at the crown. Tease the hair at the top of your head and secure it into a high ponytail for a sleek and sophisticated updo.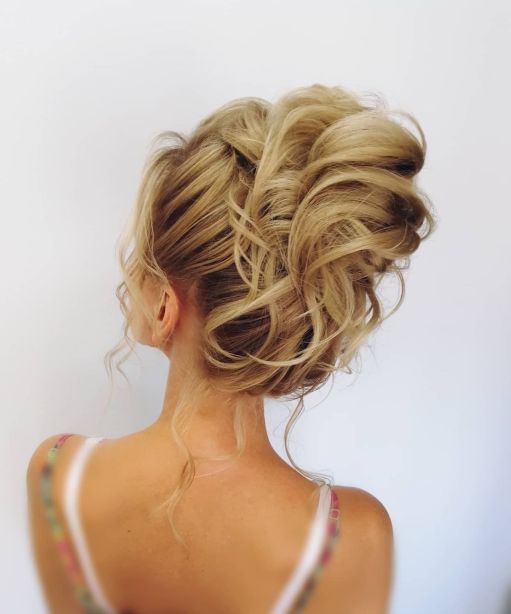 Boho Braided Updo
Capture the carefree spirit of fall with a boho braided updo. Create multiple braids and intertwine them into a loose and messy bun. Finish the look with a few sprigs of baby's breath for a whimsical touch.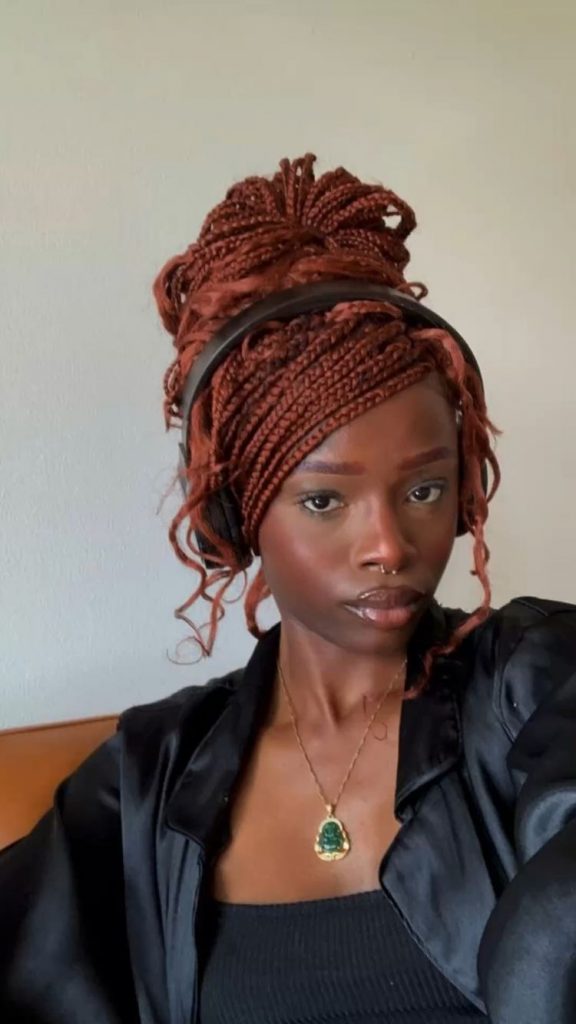 Floral Crown Updo
Enhance your updo with a delicate floral crown. Choose flowers that complement your fall color palette and weave them into a loose bun or braid for a romantic and feminine look.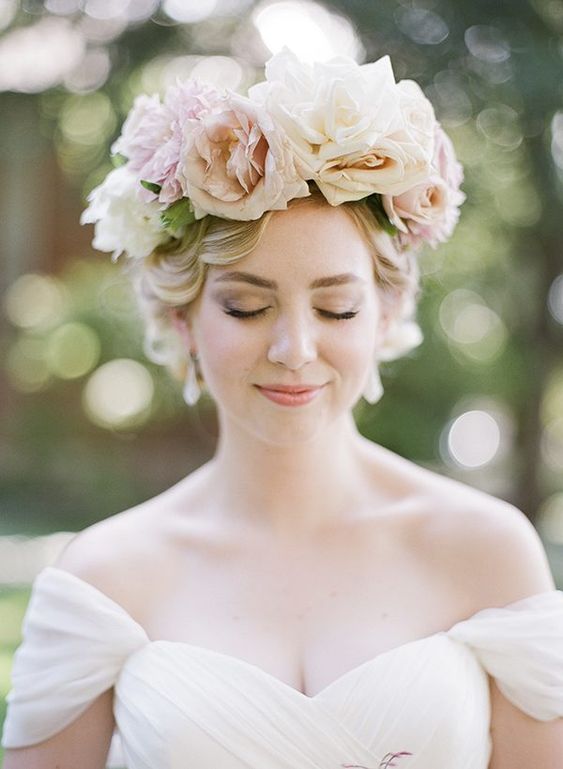 Rolled Updo with Headband
Roll sections of your hair up and secure them at the back of your head, creating a rolled updo.Complete your look by adding a stylish headband that matches your fall outfit. This elegant updo is perfect for both casual and formal occasions.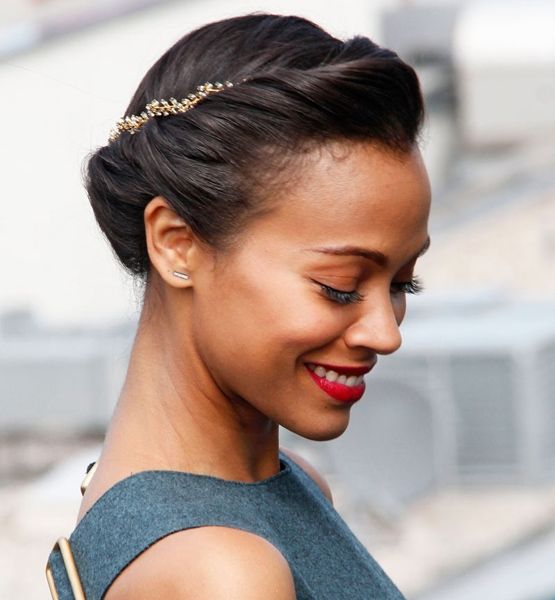 Twisted Half-Up Bun
For a trendy and effortless style, create a twisted half-up bun. Twist small sections of your hair and secure them into a bun at the crown of your head. Leave the rest of your hair down for a chic and relaxed look.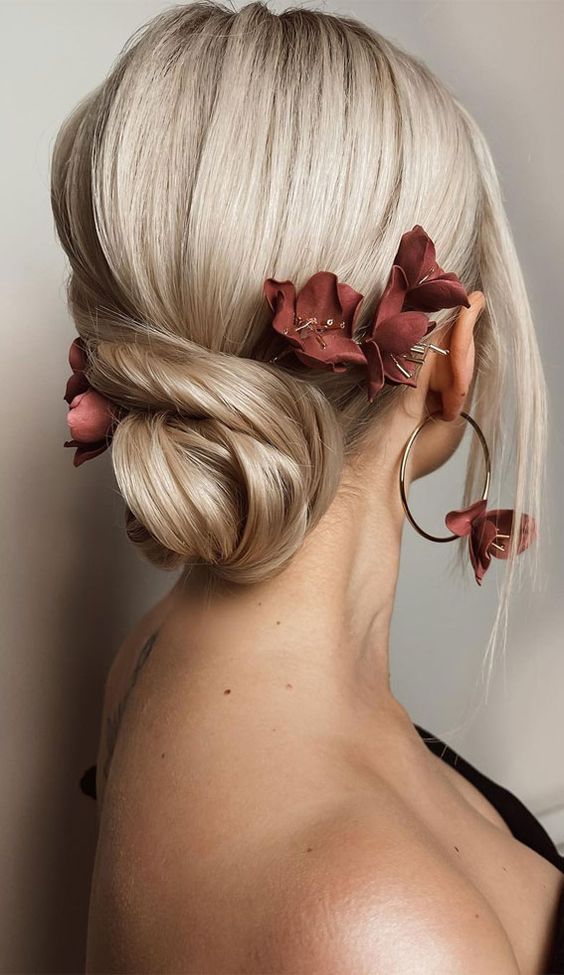 Braided Updo with Hair Accessories
Elevate a simple braided updo by adding stylish hair accessories. Whether it's jeweled pins, decorative clips, or delicate chains, incorporating these accessories will add a touch of glamour to your fall updo.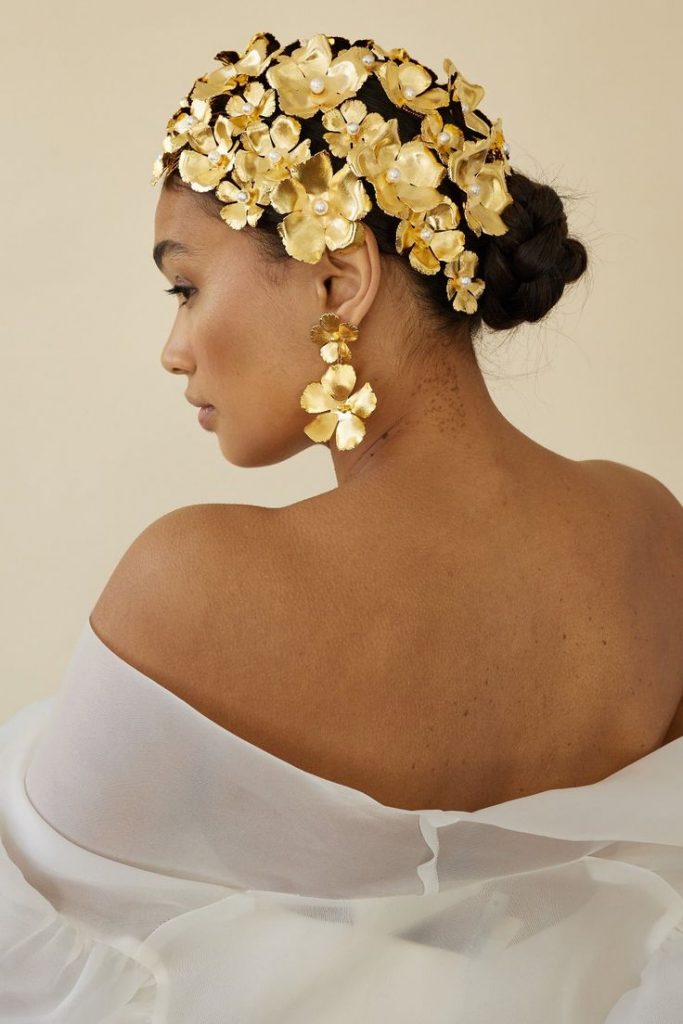 Upside-Down Braided Bun
Turn heads with an upside-down braided bun. Flip your head upside down, braid your hair from nape to crown, and secure it into a bun. This unique updo is a bold choice for those who love to stand out.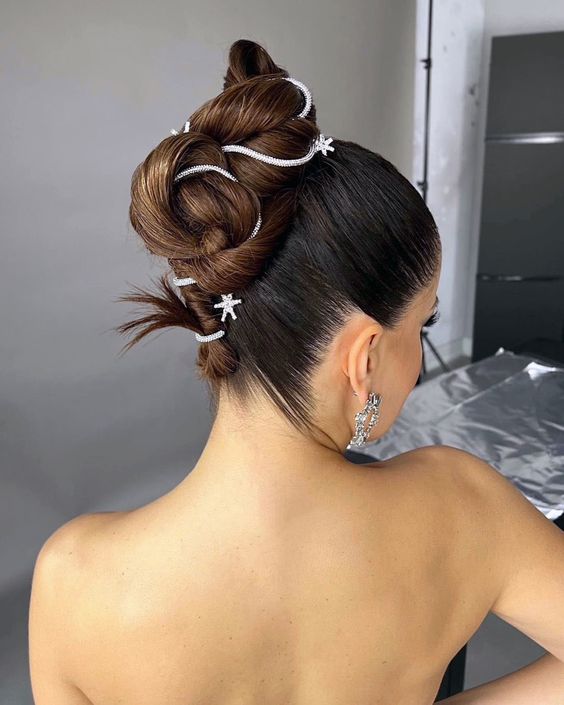 Knotted Faux Hawk Updo
Create a fierce and edgy look with a knotted faux hawk updo. Divide your hair into three sections and knot them together, creating a faux hawk effect. This hairstyle exudes confidence and style.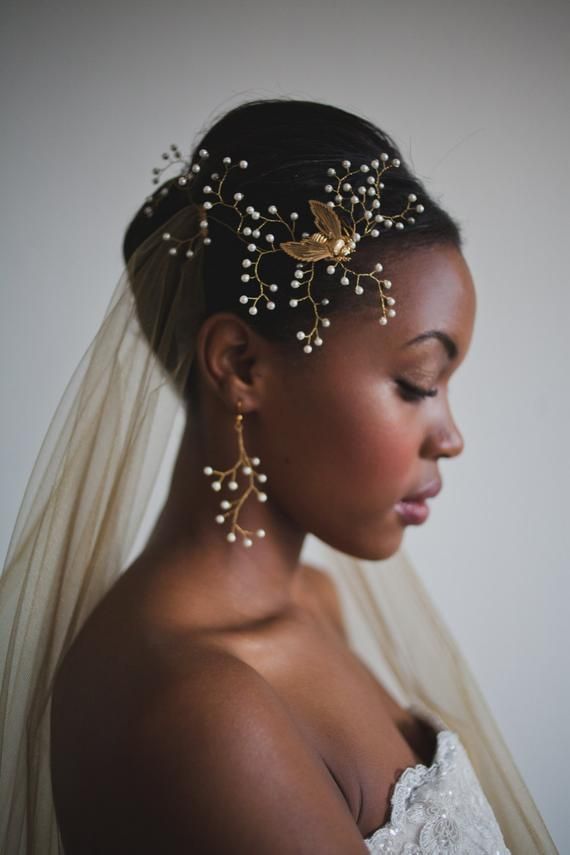 Embellished Top Knot
Add a touch of glamour to a classic top knot by adorning it with decorative hairpins or sparkly accessories. This glamorous updo is perfect for formal events or a night out on the town.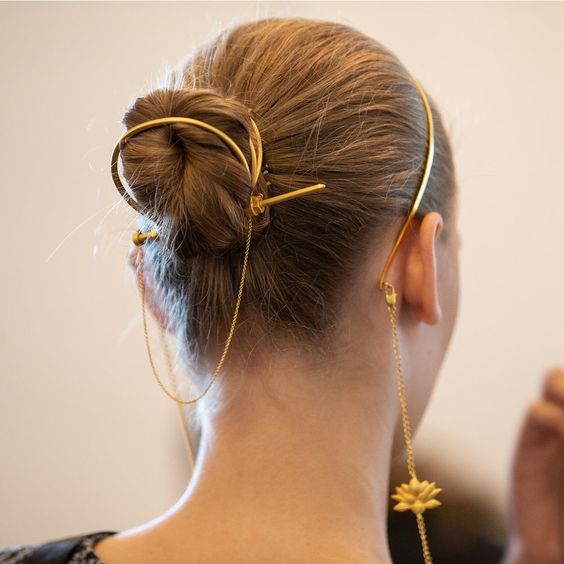 Save Pin