Hairstyle
21 Gorgeous Curly Fall Hairstyle Ideas for 2023
As the leaves change and the crisp autumn air settles in, it's time to embrace new hairstyles that perfectly complement the season. For those blessed with curly locks, fall offers a fantastic opportunity to showcase your natural texture in all its glory. From romantic updos to playful down-dos, we've curated 21 stunning curly fall hairstyle ideas that will make heads turn. Get ready to rock the season with these stylish and versatile looks!
The Crown Braid Cascade
Create a regal and romantic look by incorporating a crown braid that cascades into loose, voluminous curls. This ethereal hairstyle adds an elegant touch to any fall ensemble, making it perfect for special occasions.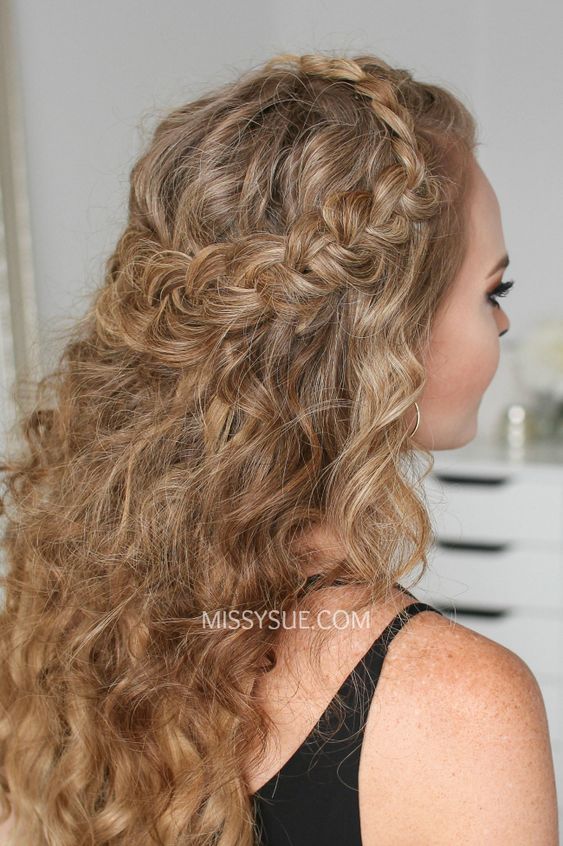 Textured Low Ponytail
Opt for a chic and effortless style by gathering your curls into a low ponytail. Leave a few tendrils loose to frame your face and create a soft, textured look that exudes sophistication.
Half-Up Twisted Topknot
Combine the classic topknot with a half-up style for a trendy and playful look. Twist and pin the upper section of your curls into a voluminous knot, leaving the rest of your hair flowing freely for added movement.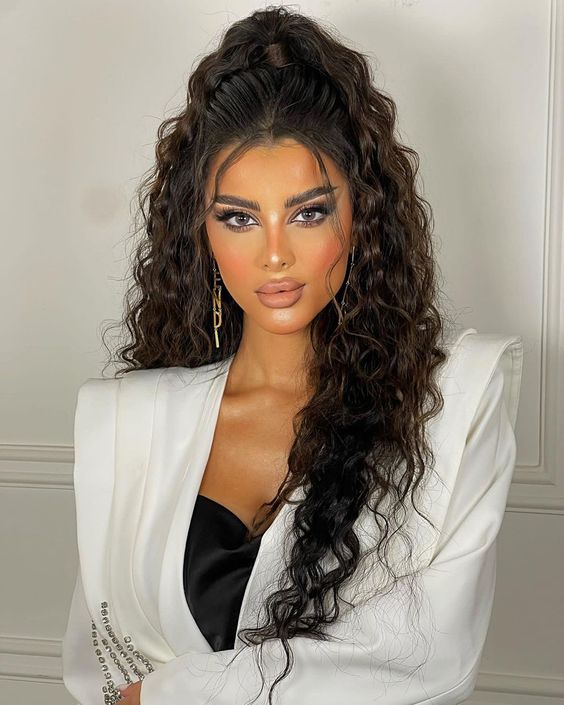 Curly Pixie Cut
If you're feeling bold, go for a curly pixie cut this fall. This edgy and low-maintenance style not only showcases your curls but also adds a touch of rebellion to your overall look.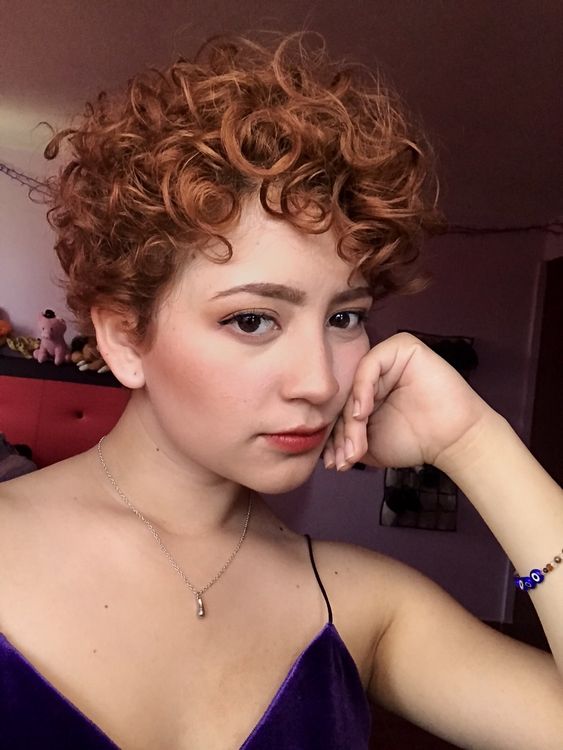 Vintage-Inspired Victory Rolls
Channel your inner retro diva by creating vintage-inspired victory rolls with your curly hair. This glamorous style adds a touch of old Hollywood charm and is perfect for formal events or a night out.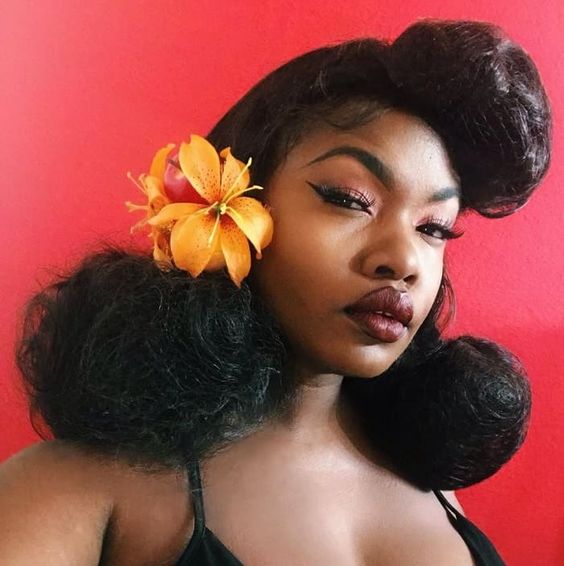 Romantic Loose Waves
Enhance your natural curls by adding loose waves to create a romantic and effortless look. Use a curling wand or flexi rods to achieve soft, voluminous waves that beautifully complement fall fashion trends.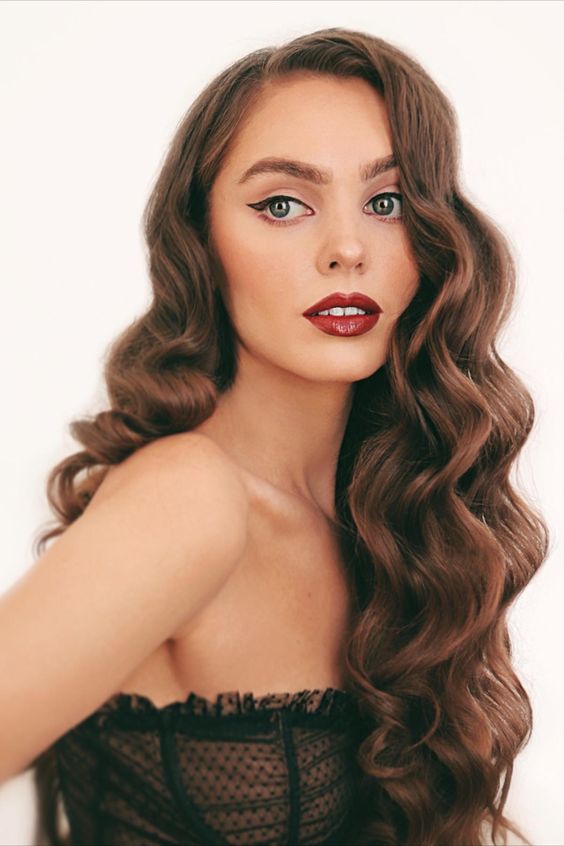 Messy Side Braid
Opt for a bohemian-inspired look by styling your curly hair into a messy side braid. Pull out a few face-framing curls for a carefree and relaxed vibe that's perfect for autumn adventures.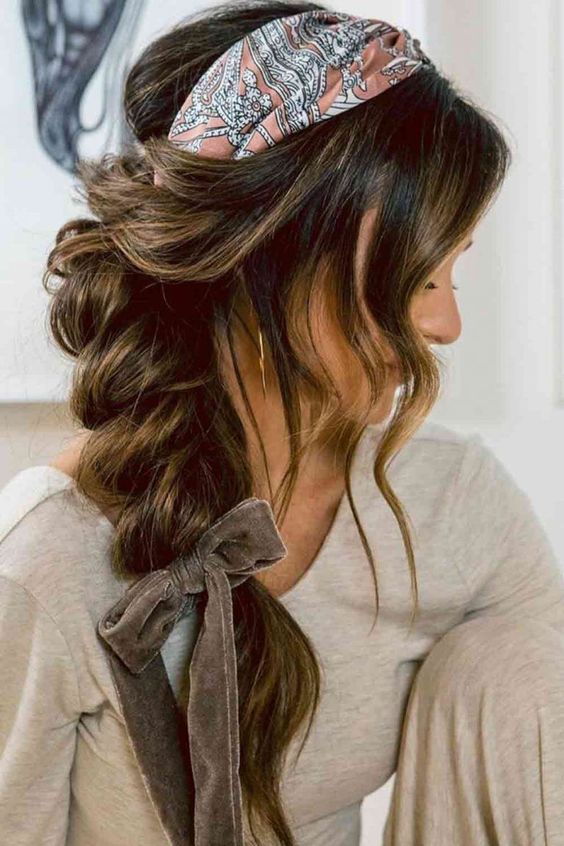 Curly High Bun
Elevate your curly hair with a sophisticated high bun. Gather your curls into a sleek and voluminous bun at the crown of your head for a polished yet playful look that transitions seamlessly from day to night.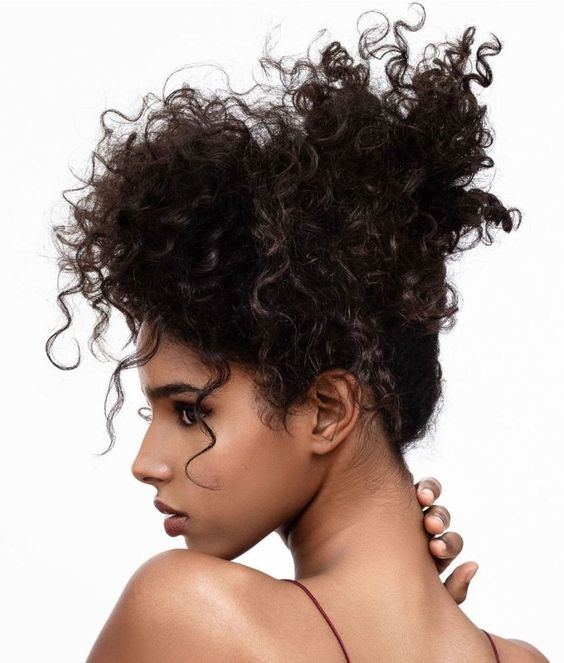 Curly Faux Hawk
Make a bold statement with a curly faux hawk hairstyle. Slick the sides of your hair down while leaving the center section voluminous for an edgy and fashion-forward look that's perfect for the fall season.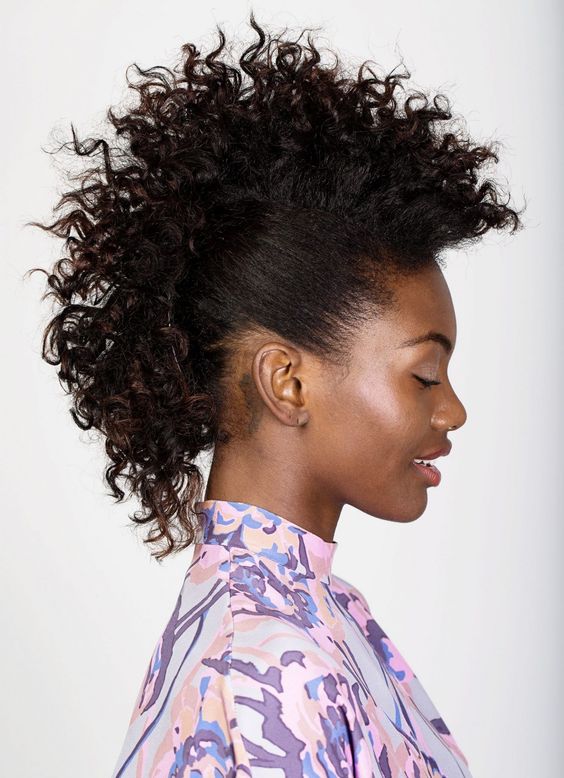 Twisted Crown Updo
For an elegant and whimsical look, create a twisted crown updo with your curly hair. Take sections of your curls and twist them around each other, pinning them into a crown-like shape for a feminine and romantic style.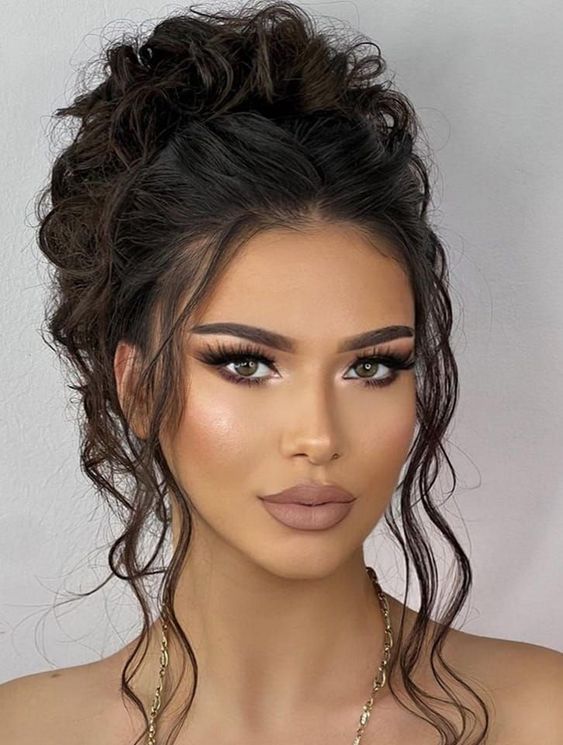 Curly Bob with Bangs
Embrace the versatility of a curly bob with bangs this fall. The combination of a bob haircut and curly texture adds a modern and playful twist to your overall look, making it an excellent option for both casual and formal occasions.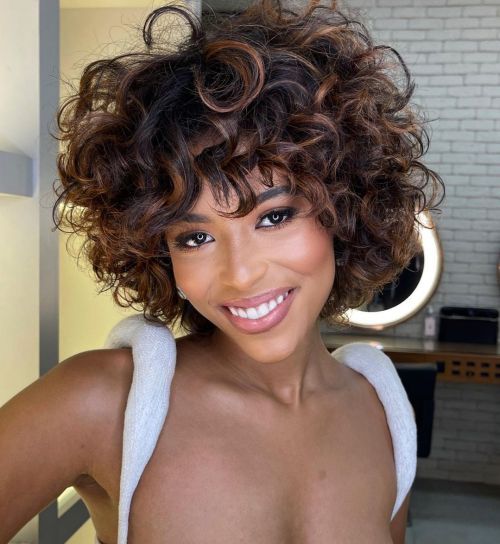 Curly Side Swept Updo
Achieve a glamorous and feminine look with a curly side swept updo. Gather your curls to one side and create a voluminous and textured updo for an eye-catching hairstyle that's perfect for fall weddings or parties.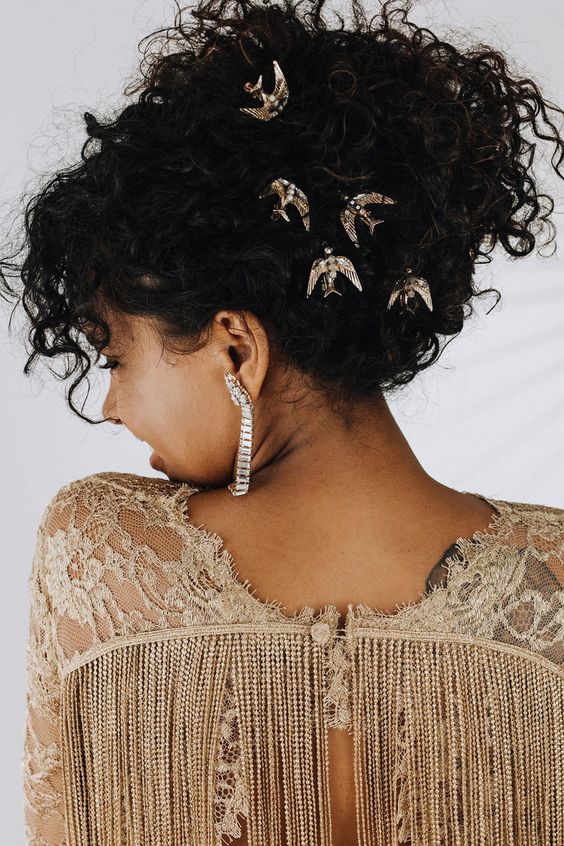 Curly Braided Ponytail
Combine the elegance of a braid with the fun and movement of a ponytail by opting for a curly braided ponytail. Braid a section of your hair and incorporate it into a low or high ponytail for a trendy and youthful look.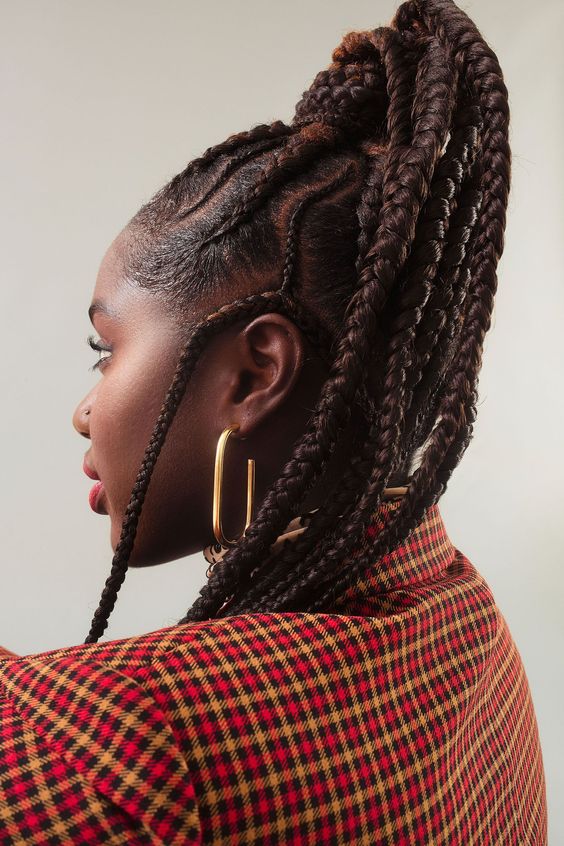 Voluminous Afro
Celebrate your natural curls with a voluminous afro hairstyle. Embrace the fullness and texture of your hair, and let it take center stage this fall. Enhance your afro by using products that define and moisturize your curls.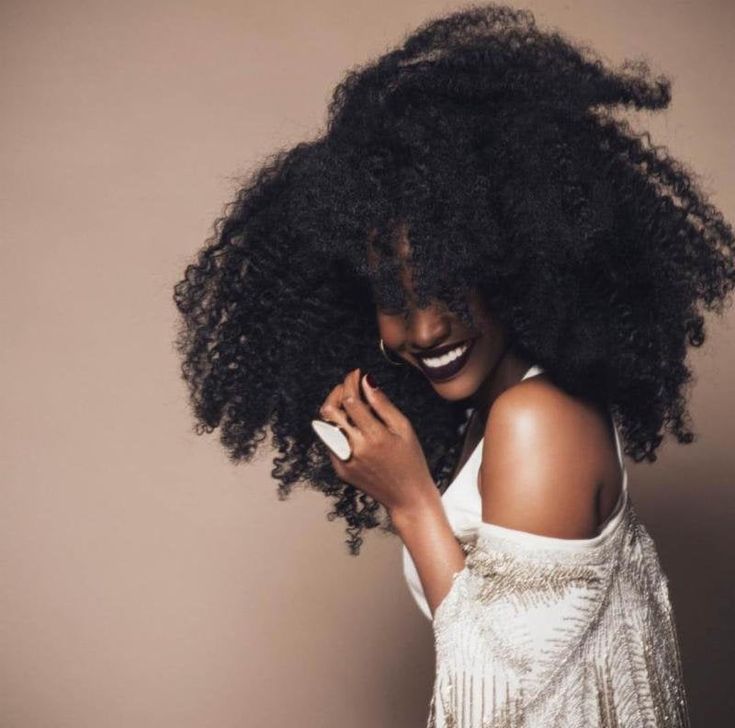 Curly Side Part
Keep it simple yet stylish with a curly side part hairstyle. Part your curls to one side and let them cascade freely for a soft and effortless look that's perfect for any occasion.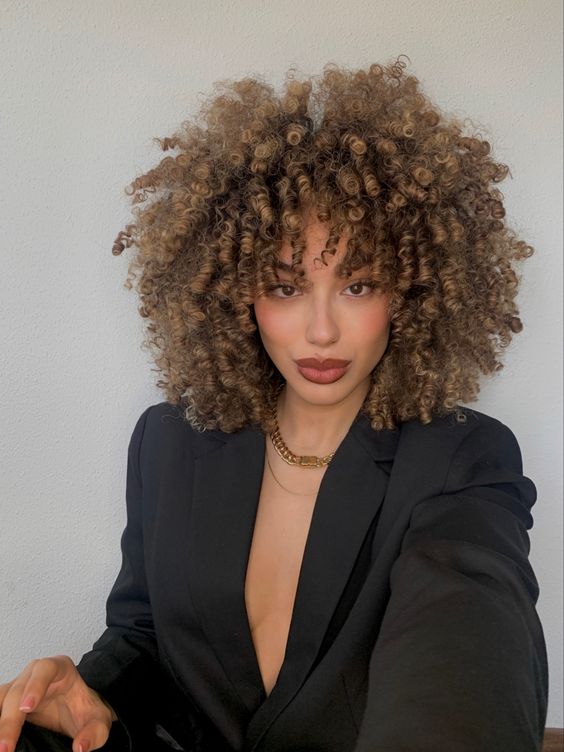 Pinned Back Curls
Create a sophisticated and polished look by pinning back your curls. Use decorative hairpins or barrettes to secure sections of your hair away from your face, showcasing your curls while adding a touch of elegance.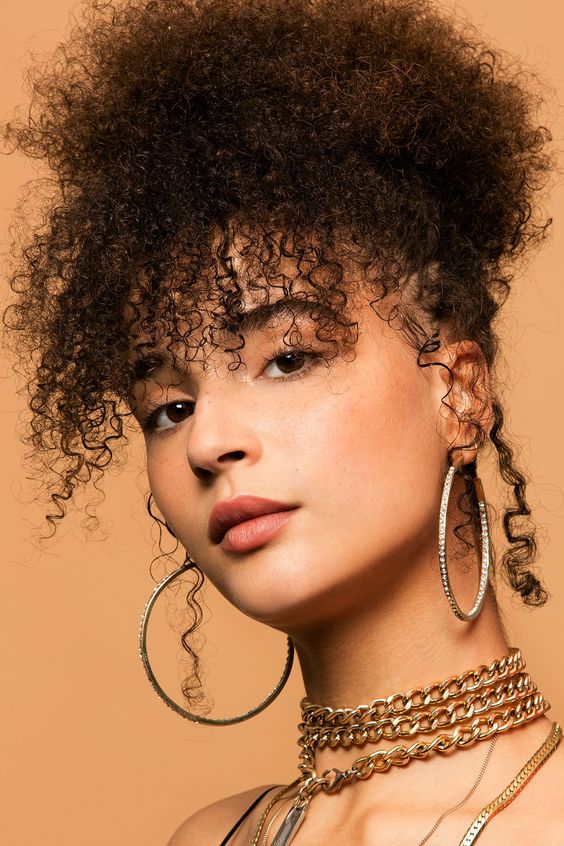 Curly Mohawk Braid
Add an edgy and chic twist to your curly hair with a mohawk braid. Braid a central section of your hair while leaving the sides loose for a bold and daring look that's perfect for making a statement this fall.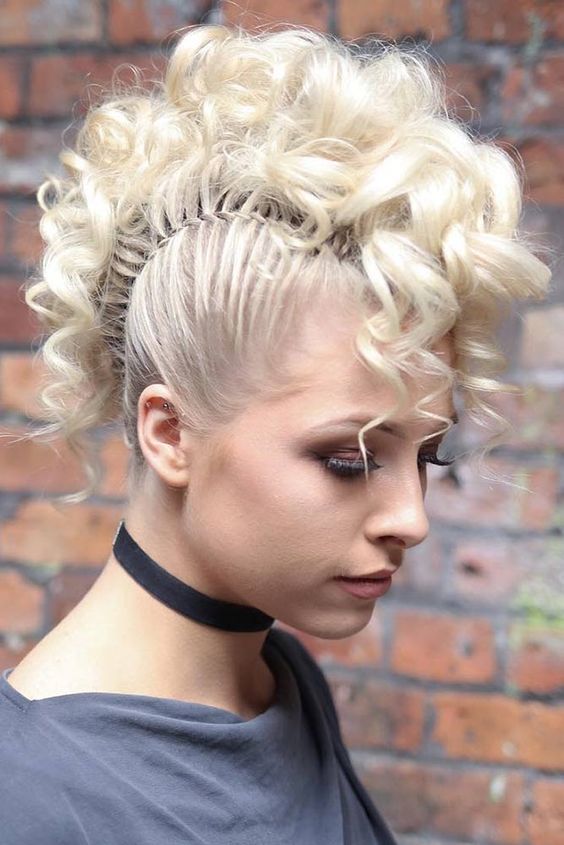 Curly Ponytail with Wrapped Hairband
Elevate a simple ponytail by adding a wrapped hairband for a touch of elegance. Secure your curls into a low or high ponytail and wrap a decorative hairband around the base, instantly upgrading your look.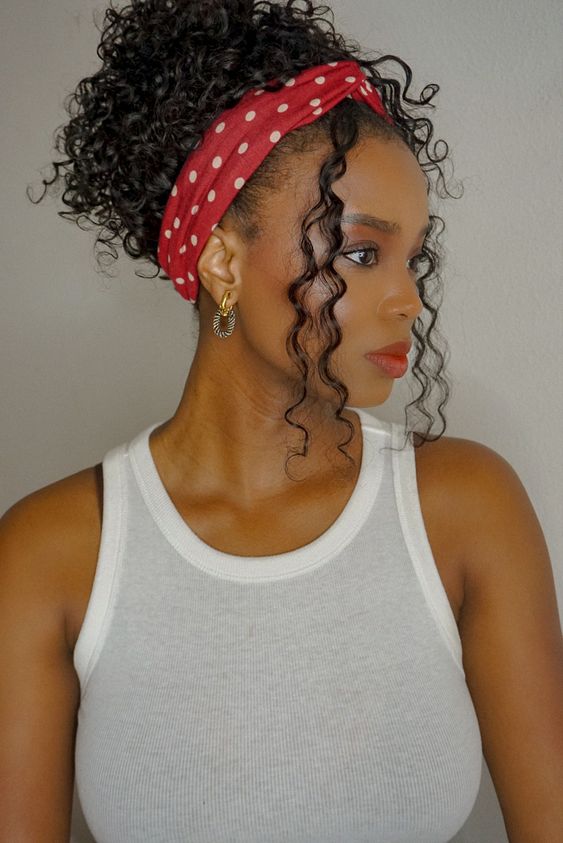 Curly Fishtail Braid
Turn heads with a whimsical and intricate fishtail braid created with your curly hair. This braiding technique adds texture and visual interest to your hairstyle, making it an excellent choice for fall festivities.
Curly Side Bun
Go for a classic and timeless look with a curly side bun. Gather your curls to one side and twist them into a voluminous bun, adding a touch of sophistication to your overall appearance.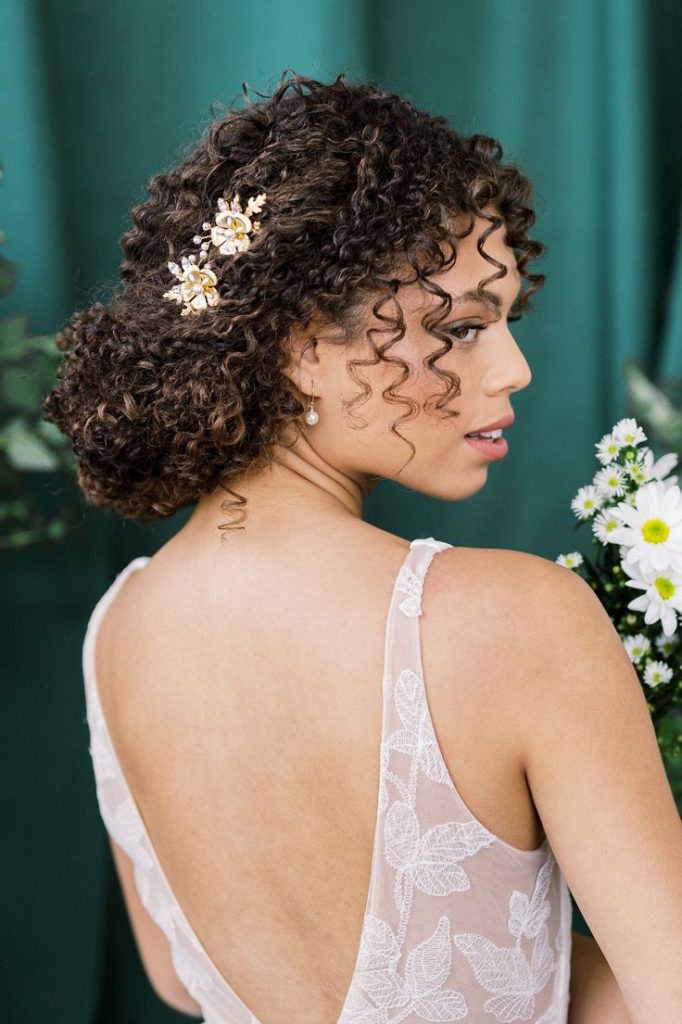 Curly Half-Up Ponytail
Create a playful and flirtatious look with a curly half-up ponytail. Secure the top section of your hair into a ponytail while allowing the rest to flow freely, adding a touch of romance to your fall style.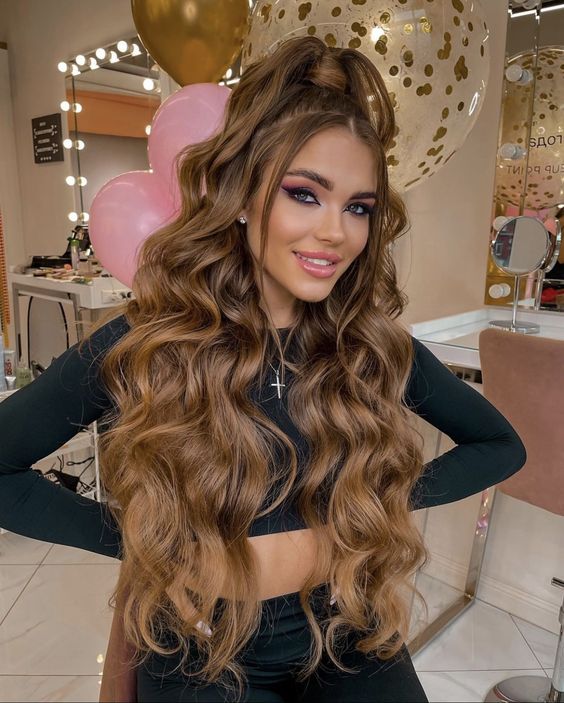 Save Pin