Hairstyle
Embracing Elegance with French Braid Hairstyles of 2024
The timeless charm of French braid hairstyles continues to evolve, combining classic techniques with modern twists to create looks that are both fashionable and functional. As we explore the French braid hairstyle trends for 2024, we dive into a world where simplicity meets sophistication, and versatility shines. These hairstyles not only cater to a wide range of tastes but also highlight the beauty of various hair types, lengths, and colors.
Elegantly Entwined Updo
This French braid begins gracefully along the hairline, interweaving strands into a crown that celebrates the regal essence of the style. Transitioning into a voluminous updo at the back, it captures an aesthetic allure perfect for medium length to long hair. The entwined sections showcase a mastery of the French braid technique, making it a splendid choice for formal events or a sophisticated everyday look.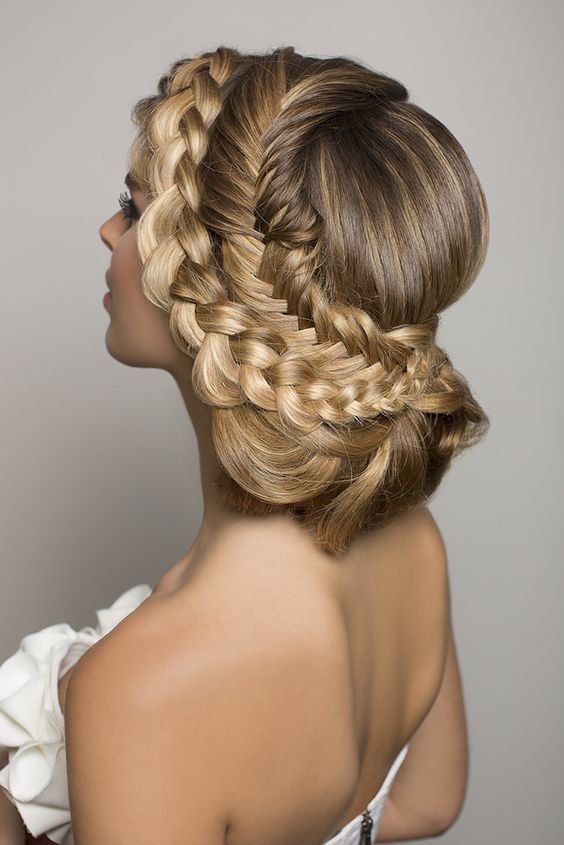 Cascading Golden Locks
Here, we witness a half up French braid that seamlessly blends into cascading waves, a testament to the loose, wavy hair style that's been adored through the ages. This easy and cute approach to the French braid is ideal for women with long hair who want to add a hint of enchantment to their natural texture.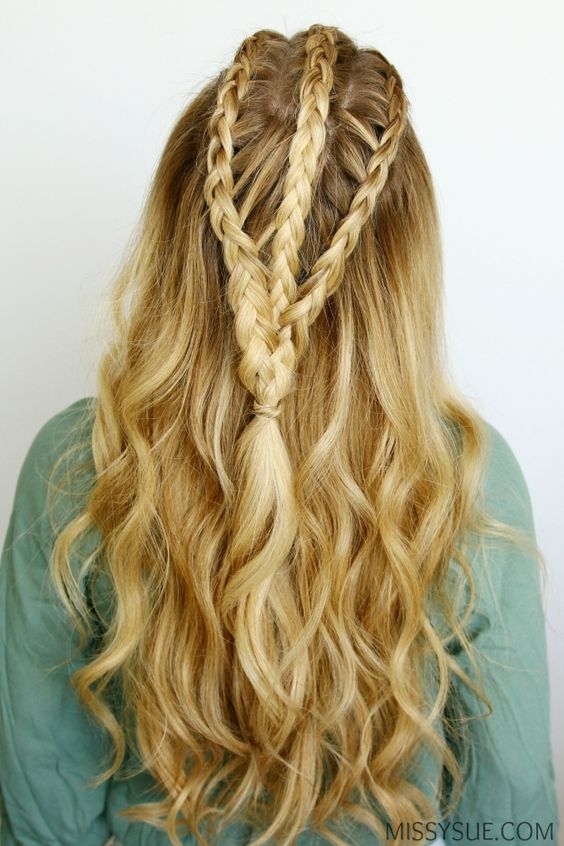 Sleek and Chic Ponytail
Simplicity and elegance define this French braid that transitions into a ponytail. This style is perfect for straight hair, offering a polished look that's effortlessly chic. Whether you're heading to the office or stepping out for a casual brunch, this style adds a touch of sophistication to any outfit.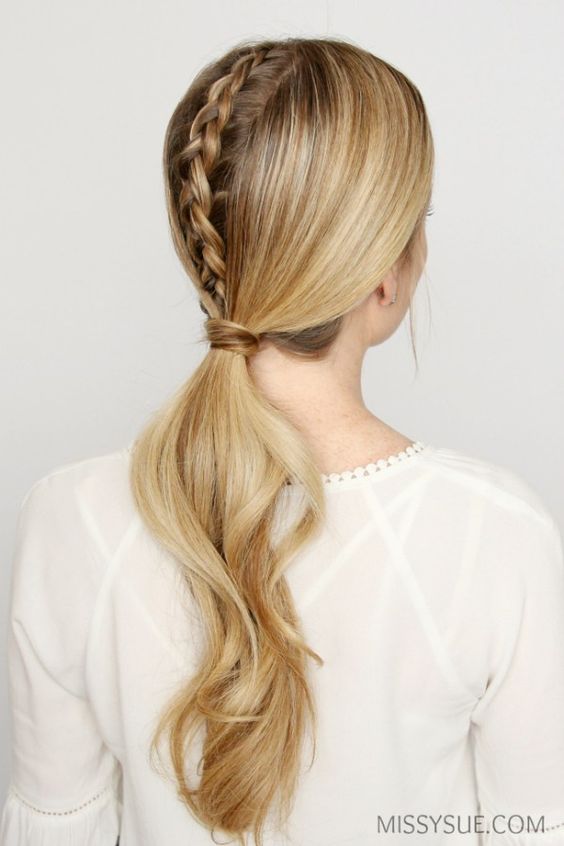 Vibrant Red Double Delight
The vivacity of red hair is doubled in this French braid, where two symmetrically styled plaits cascade down the back. It's a vibrant and playful take on the classic French braid that's both aesthetic and functional, suitable for an active day or when you just want to add a pop of color to your look.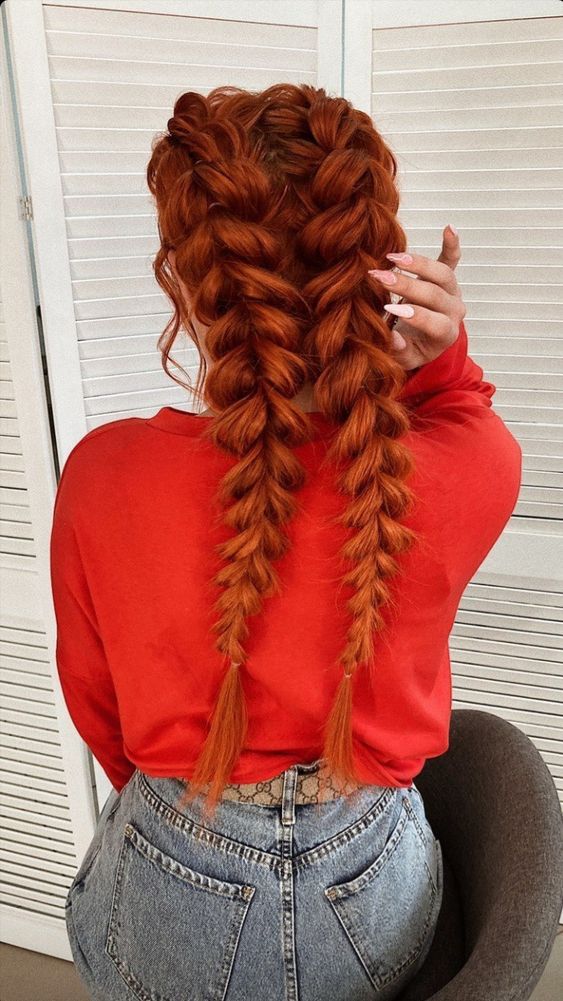 Autumnal Romance
An ode to the loose French braid, this style gently pulls back shoulder length hair into a low ponytail, leaving a few wisps to frame the face. The curly hair texture adds a romantic touch, complemented by a delicate ribbon that ties the look together. It's a perfect style for a relaxed day out or a cozy evening by the fire.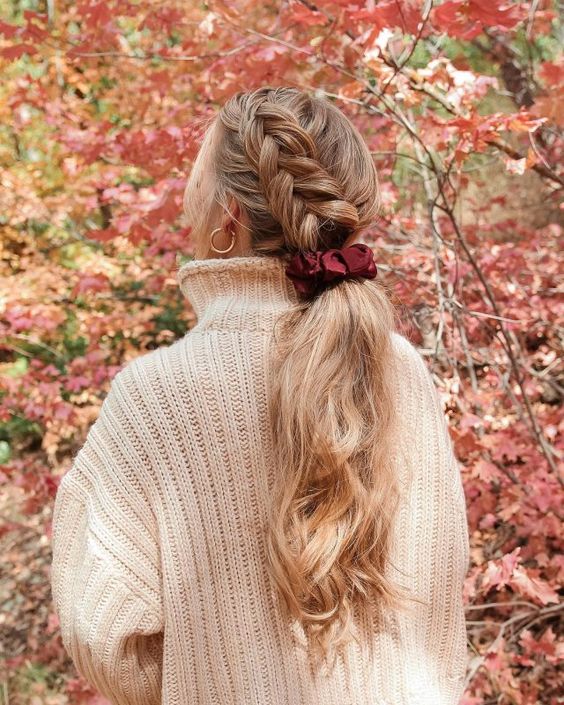 Top-Knot with a Twist
A half up style that's nothing short of stunning, this French braid morphs into a playful top-knot, making it a sublime choice for those with a penchant for cute and simple yet aesthetic designs. It's an excellent option for medium to long hair, giving off an effortless vibe that's both chic and easy to achieve.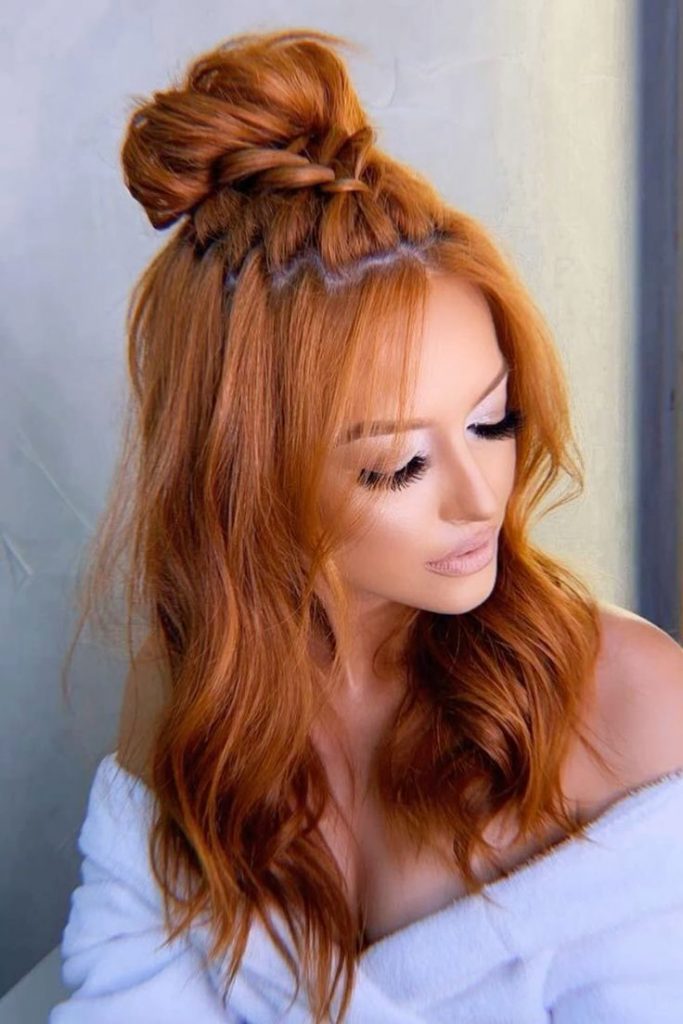 Side-Swept Braid Sophistication
This image captures a French braid starting from the side part, draped over one shoulder, embodying an elegant and romantic aura. The loose braid suits long hair straight styles and is a great way to add a twist to a classic look, making it perfect for both casual and formal settings.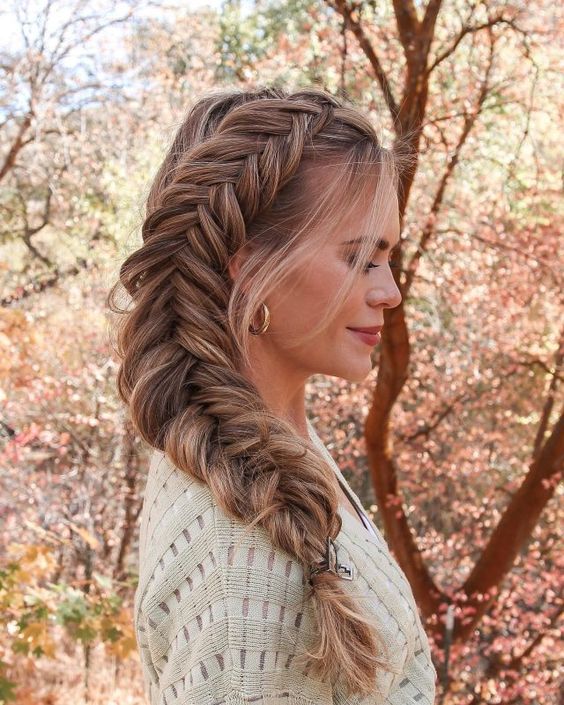 Braided Crown for Red Locks
In this portrayal, we see a series of twist braids that create a crown around the head, a look that works splendidly for short hair with bangs or medium length hairstyles. It's a testament to how versatile French braids can be, offering a regal and refined appearance that's easy to style at home.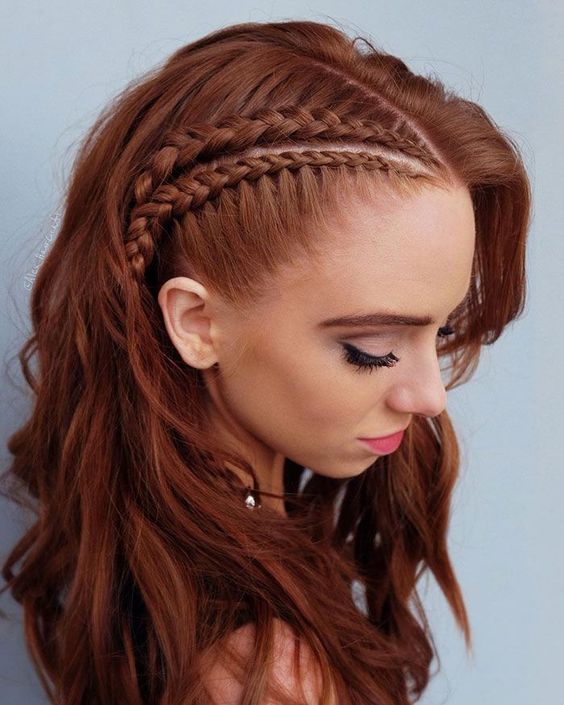 Timeless Elegance
A full, intricate braid encircles the head, reminiscent of timeless beauty and simple elegance. Ideal for those with curly hair or wavy hair, this style emphasizes texture while keeping the hair neatly tucked away, making it a practical yet fashionable option for curly or wavy hairstyles.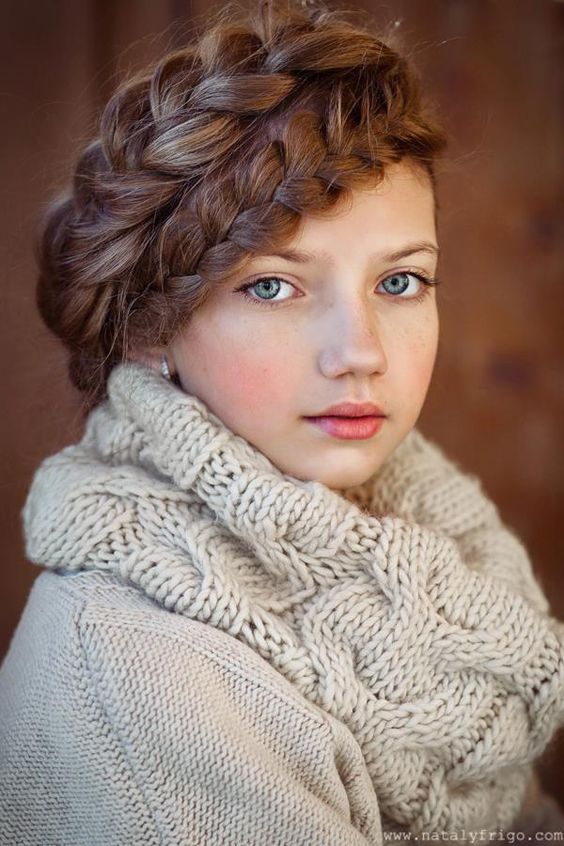 Luscious Two-Tone Braid
Last but not least, we encounter a double French braid that showcases long hair with a beautiful blend of colors, a style that highlights the versatility of French braiding for straight hair or wavy hair. This look is particularly appealing for those who love a more bohemian or aesthetic touch to their long hair curtain bangs.