Hairstyle
Glam Haircuts 2024: Embracing Timeless Elegance with a Modern Twist
The year 2024 has brought with it a resurgence of glamour in the hairdressing world, a fusion of timeless elegance and modern styles that pay homage to the rich history of Hollywood's golden era while embracing the boldness of today's fashion. This article showcases the trendiest glam haircuts for women, aged 25 to 55, who are not just fashion enthusiasts but trendsetters in their own right. From luxurious long hair to sophisticated short styles, we will walk through a collection of haircuts that are defining the year.
The Platinum Blonde Cascade
The first look captures the quintessence of Hollywood glamour with a modern-day twist. Long, blonde hair falls in a sleek, straight style, reminiscent of the old Hollywood icons but with a contemporary edge. The long hair with bangs adds a youthful touch, while the straight hair embodies simplicity and elegance. Styling this look is a nod to the vintage appeal, yet it maintains an easy, unstyled grace that's effortless to manage.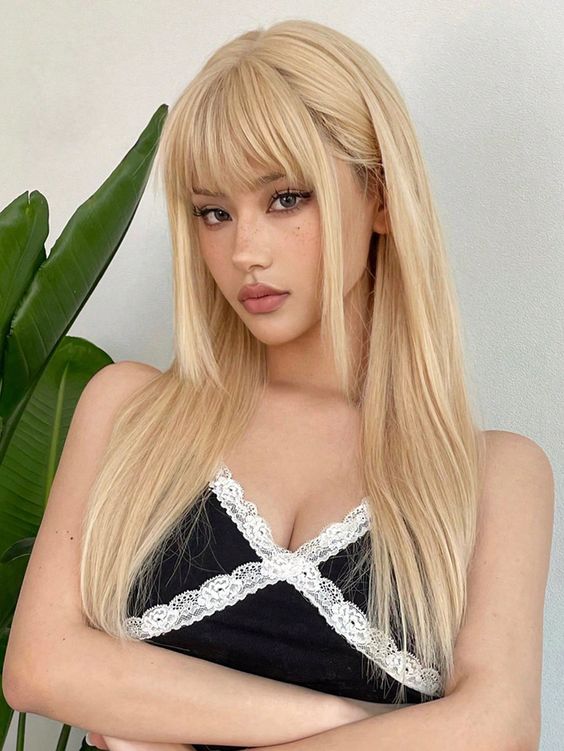 The Chic Blonde Bob
Next, we encounter a short yet incredibly chic blonde bob. It's a cut that speaks volumes of the wearer's confidence, with a side part that brings out the old Hollywood charm. The short hair is cut in a way that accentuates the straight texture while offering volume and movement. This style is perfect for those with a round face, as it frames the features beautifully, and the layered technique gives a soft yet edgy finish.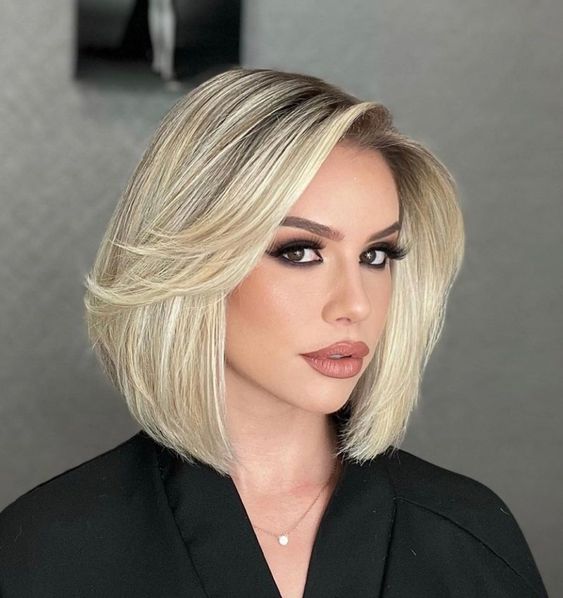 The Soft Wavy Elegance
Here we have a medium-length haircut that perfectly balances the line between casual and glam. The wavy hair with a glossy finish takes inspiration from the rock era's freedom and the old Hollywood waves' sophistication. It's a simple yet glamorous style that works wonders for thick hair, providing a soft exterior that's both alluring and approachable. With curtain bangs, it's a look that can easily transition from day to night.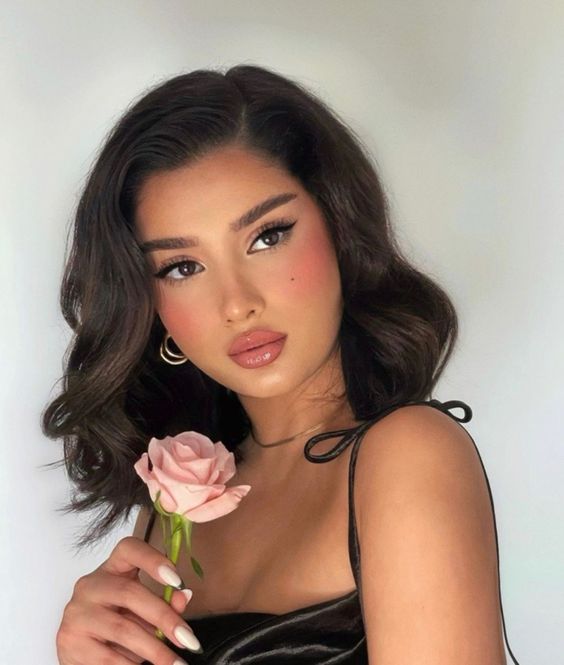 The Retro Wavy Chic
Our final image presents a hairstyle that's a true blend of vintage and contemporary trends. This look features medium to long hair, cascading in natural, wavy locks that exude a soft, rock-inspired vibe. The bangs are kept long and blend seamlessly into the waves, offering a simple yet striking effect. It's a medium length haircut that provides versatility and an easy way to add glam to the everyday style.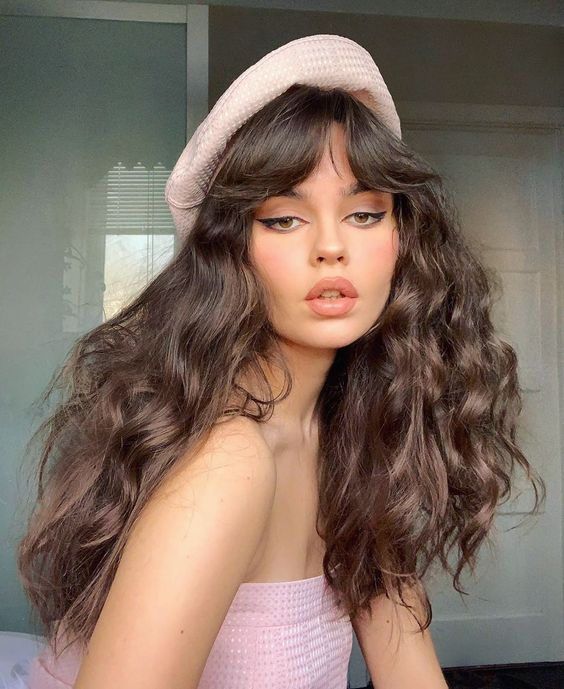 The Golden Age Curls
Embrace the voluminous charm with this curly masterpiece that harks back to the Old Hollywood days of glamour. The tight, bouncy curls paired with a honey-blonde hue are reminiscent of the vintage styles sported by screen sirens but with a modern-day twist. Perfect for medium to long hair, this style adds volume and dimension, making it a fabulous choice for those with fine hair looking for a glamorous lift.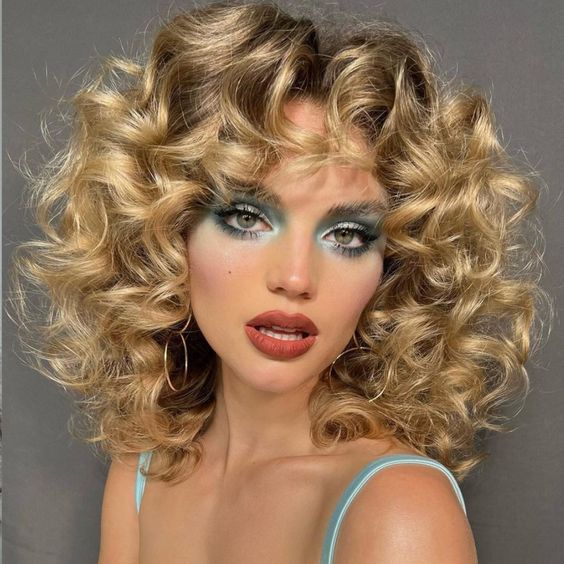 The Modern Siren Waves
Moving to a more relaxed yet equally glamorous look, this style features cascading waves that offer a nod to the Old Hollywood softness with a rock edge. It's a medium length haircut that's versatile and easy to maintain, with rich, chocolate tones that work well for a variety of skin tones. The wavy hair brings an effortless allure, perfect for the woman who wants to look put together without too much fuss.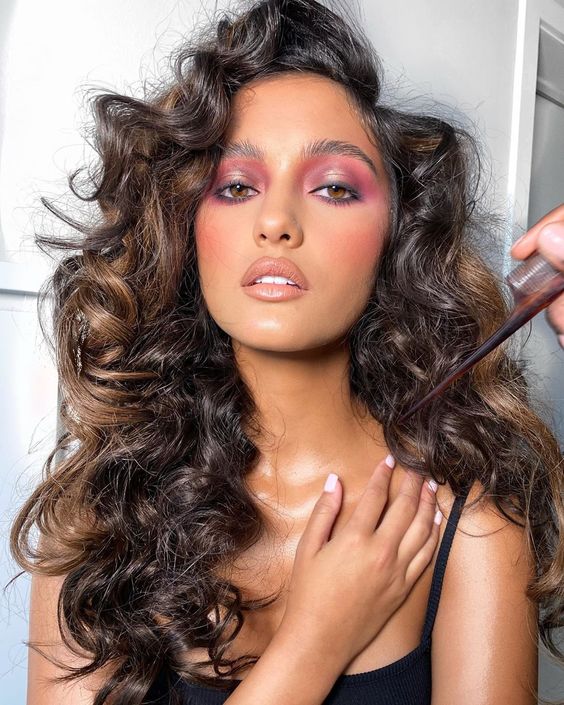 The Soft Hollywood Glamour
This look is a modern twist on the Old Hollywood wave, with soft, flowing lines that create a look of understated elegance. The medium length cut provides a versatile style that's both work-appropriate and ready for an evening out. The subtle highlights add depth and dimension, giving the straight hair a glamorous upgrade. It's an ideal style for those looking for a classic, yet fresh look.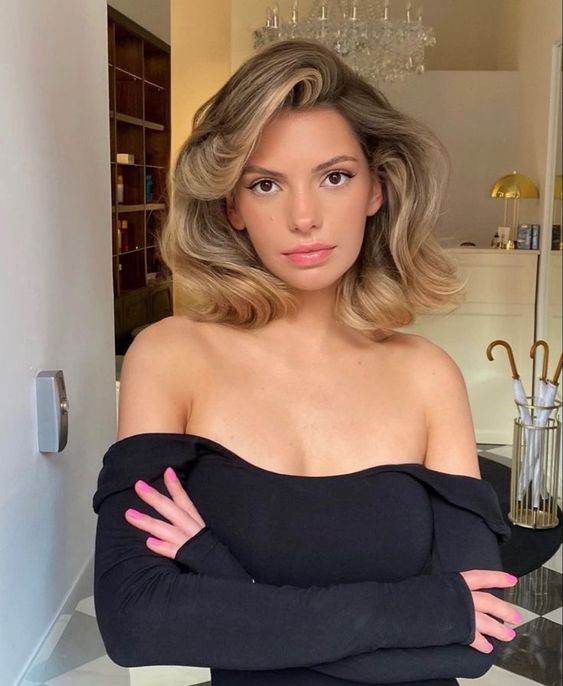 The Sleek and Chic
Lastly, we have a sleek, straight style that brings the glam of the Hollywood red carpet into everyday life. This long hair look with a center part is the epitome of chic, with a glossy finish that speaks of luxury and high fashion. The minimalist cut highlights the hair's natural beauty, making it a fantastic option for those who favor a more refined, polished appearance.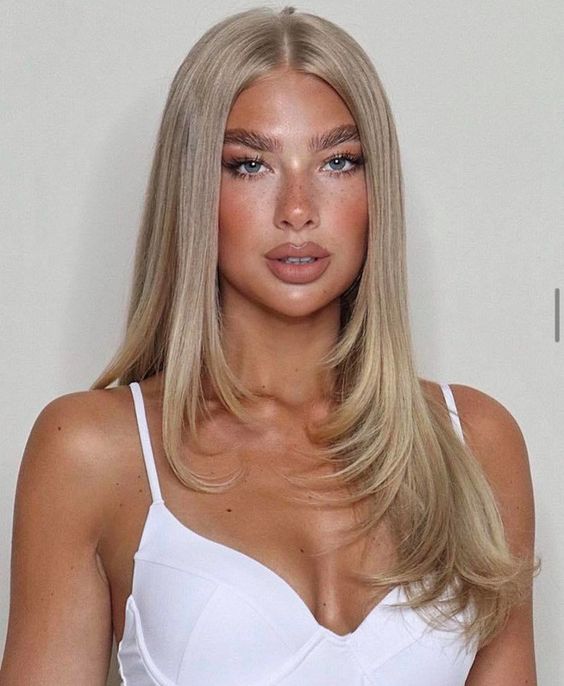 The Copper Coiffure: A Nod to the Past with a Modern Edge
This hairstyle is a gorgeous representation of how a vibrant copper hue can truly turn heads. The long hair is styled with a subtle wave at the ends, adding a touch of elegance and movement. It's a color and cut that exudes confidence and grace, perfect for the woman who's not afraid to stand out. The shoulder length ensures it remains versatile and easy to manage, while the side part adds a touch of classic charm.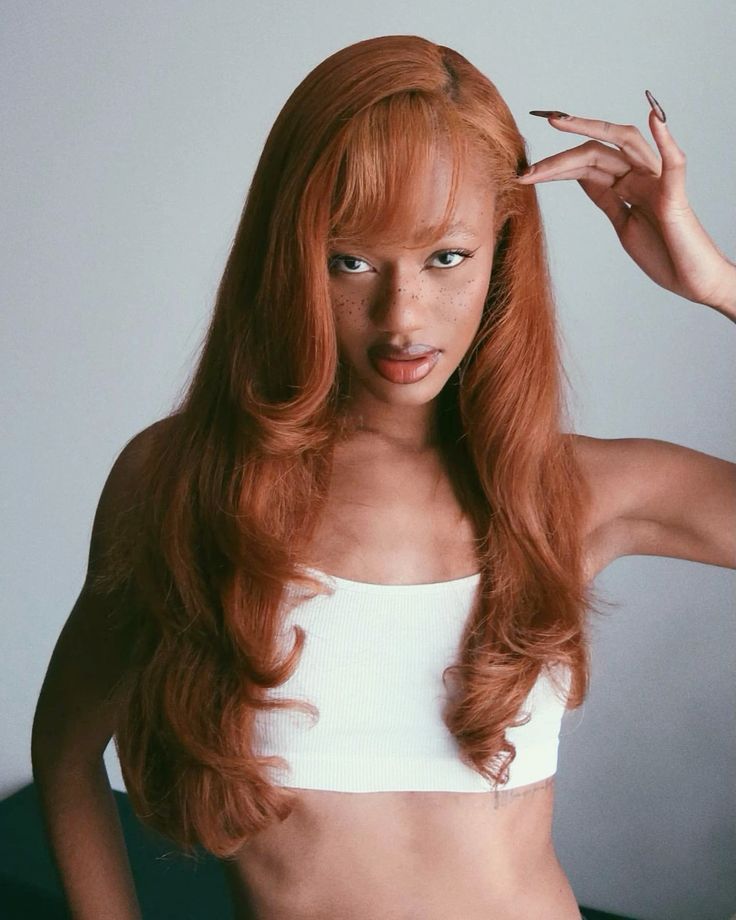 The Ash Blonde Flow: Effortless Elegance Meets Contemporary Style
The ash blonde look captured here is the epitome of contemporary glamour. The long hair falls in a perfect blend of layers, creating a look that's both straight and full of life. This style is ideal for those with a round face, as the layers add structure and the color brings warmth. It's a testament to the Old Hollywood style, reimagined for today's fashion-forward woman.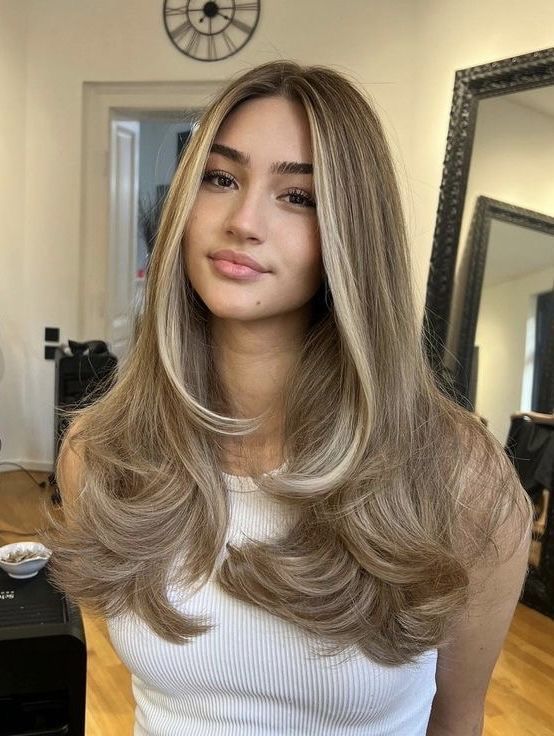 The Soft Retro Wave: Vintage Glamour Redefined
This style is a beautiful homage to the classic Old Hollywood waves, but with a softer, more natural approach. The medium blonde waves are styled to frame the face gently, giving off an aura of effortless sophistication. It's a look that's both easy to style and maintain, perfect for the busy modern woman who wants to keep her glam quotient high.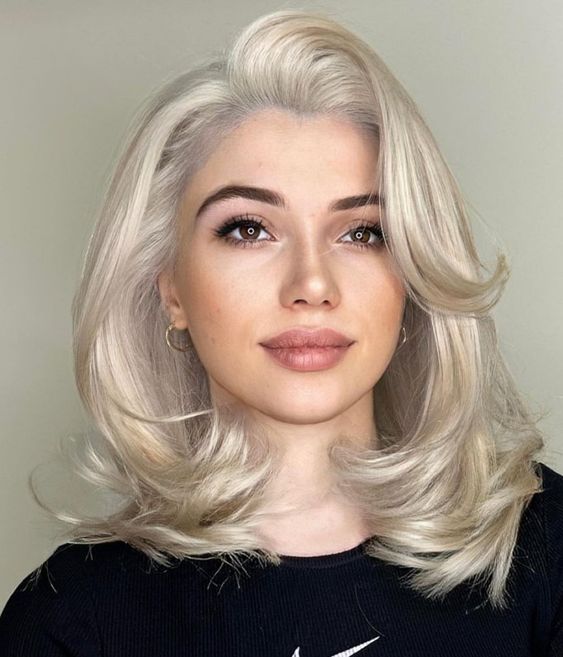 The Sleek and Chic Morning Glow
Here we see a haircut that perfectly balances glamour with practicality. The long straight hair is a testament to the modern woman's need for a style that's both chic and manageable. The blonde hue adds an extra layer of sophistication, making it an ideal choice for a professional setting or a casual day out. It's a look that says 'good morning' with style and grace.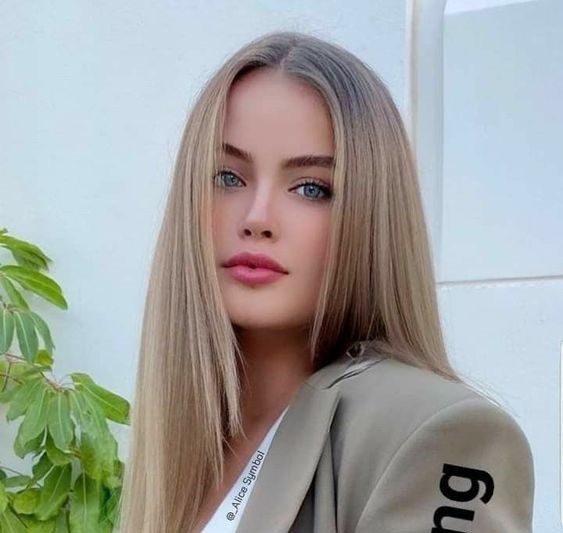 The Classic Bob Goes Platinum
This platinum blonde bob is all about sharp sophistication. The cut is precise, with a length that brushes the shoulders, offering a sleek yet simple look that can transition from day to night. It's the perfect choice for those who prefer short hair but still want to make a bold statement. The style is reminiscent of the Old Hollywood glamour but with a modern edge that screams 2024.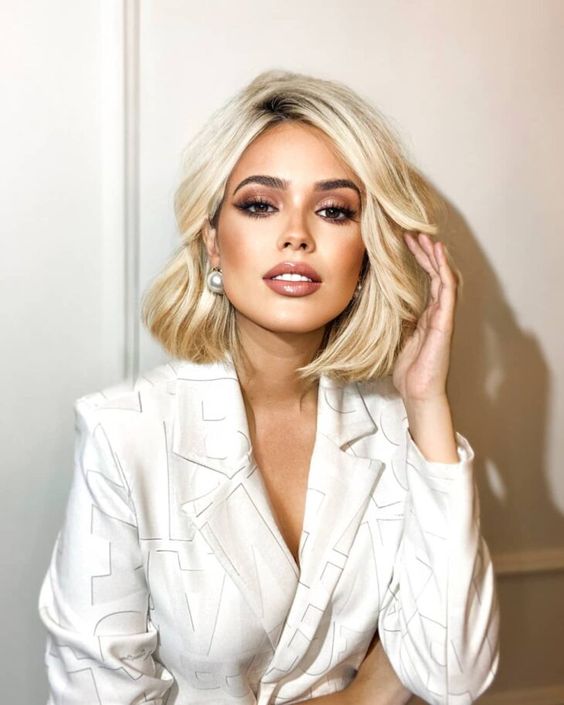 The Vintage Vixen
Channeling the charm of the 60s, this hairstyle with its long, flowing locks and a classic headband exudes a vintage vibe. The rich auburn color adds depth to the style, while the straight hair with a slight bend at the ends provides movement. It's a medium length style that's both romantic and stylish, perfect for adding a touch of elegance to any outfit.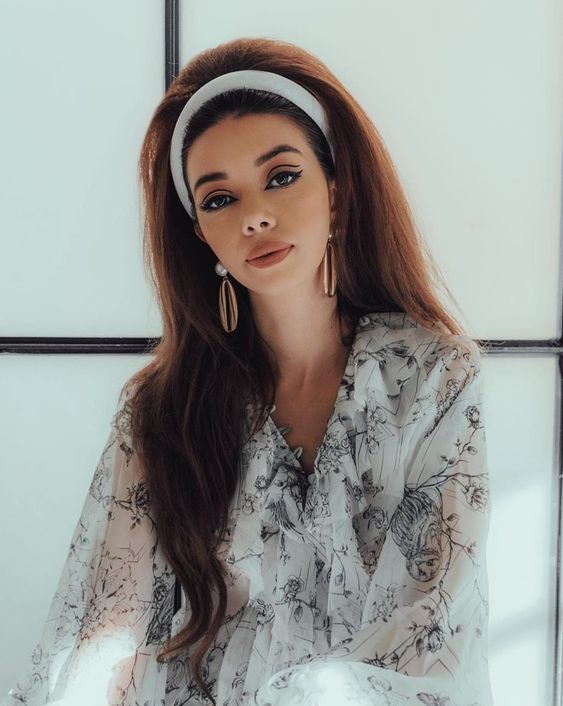 The Glamorous Old Hollywood
This style is a modern take on the Old Hollywood glamour waves. The short hair is styled into soft, voluptuous curls that frame the face, bringing out the features with grace and sophistication. The deep side part adds to the dramatic effect, making this haircut a perfect choice for an evening of elegance or a sophisticated event.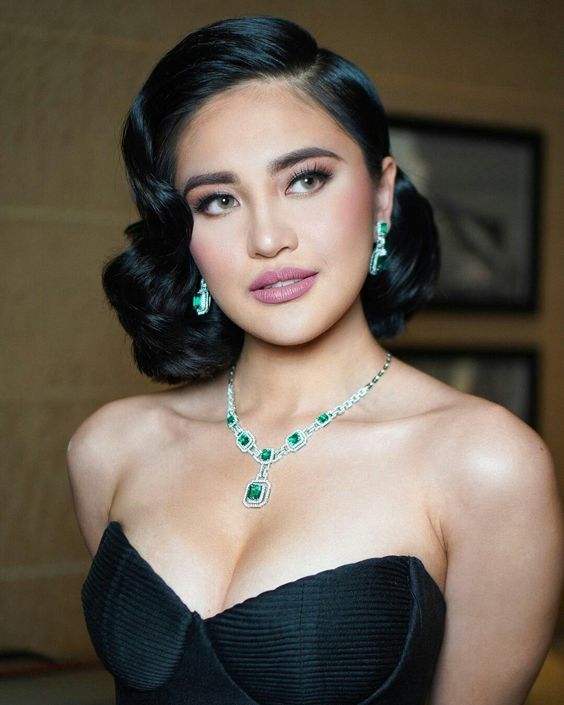 The Soft Glamour Wave
Lastly, we have a hairstyle that's the very definition of soft glamour. The light ash blonde waves are styled to perfection, giving off a dreamy and ethereal look. It's a long hair style that's full of volume and body, perfect for those with fine hair looking to add some oomph. The waves are easy to maintain and style, making it a go-to for those who love a bit of glamour in their daily lives.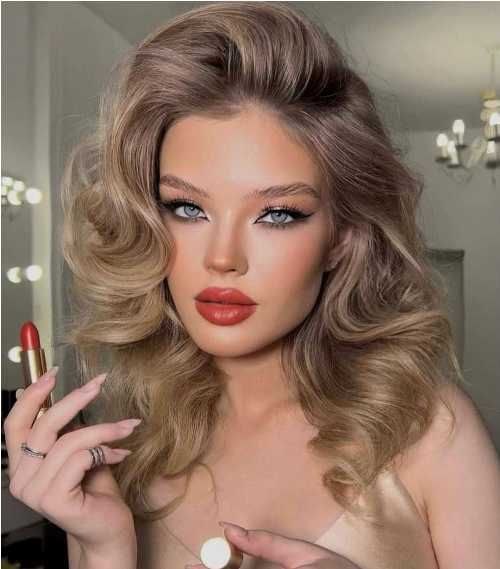 The Beach Waves Reimagined
Imagine the sun-kissed vibes of a day at the beach captured in a hairstyle. This look does just that with its long, tousled waves that cascade with a carefree elegance. The blend of honey and platinum hues creates a multidimensional color palette that's both warm and inviting. It's a hairstyle that's perfect for a round face, as the layers and waves add texture and volume, giving an appearance of a slimmer silhouette. This style is the epitome of an easy, DIY approach to achieving glamorous wavy hair.