Hairstyle
Gorgeous Long Haircut Ideas for Curly Hair
Layered Long Bob (Lob)
The layered long bob, or lob, is a trendy and chic option for curly hair. The layers add movement and dimension, making your curls more defined and manageable.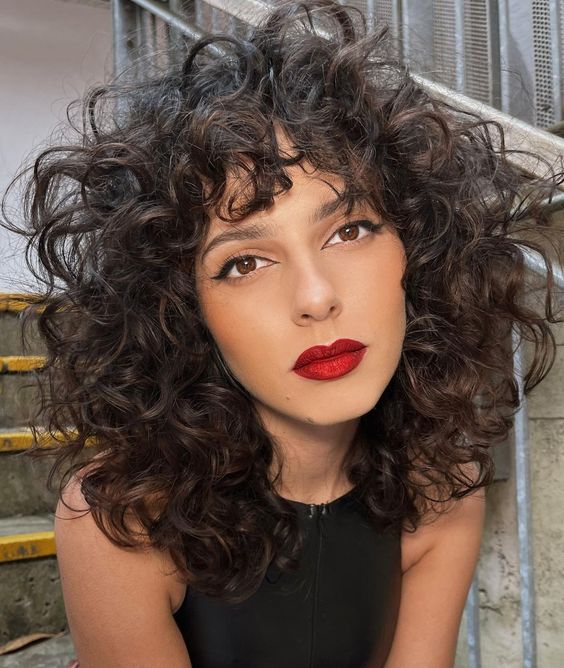 Curly Shag
The curly shag haircut is a fun and playful option for those with thick and voluminous curls. This cut adds texture and lightness while framing the face beautifully.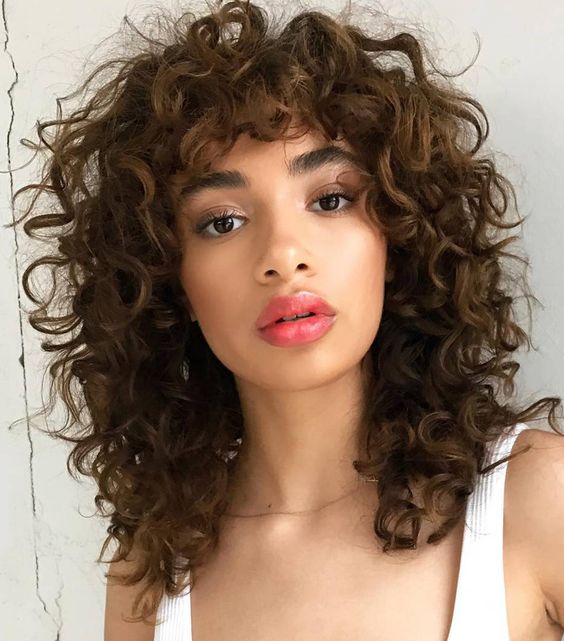 Long Curly Bangs
Pair your long curly hair with curtain bangs or side-swept bangs to add a touch of sophistication and charm to your look. Bangs can help frame your face and highlight your features.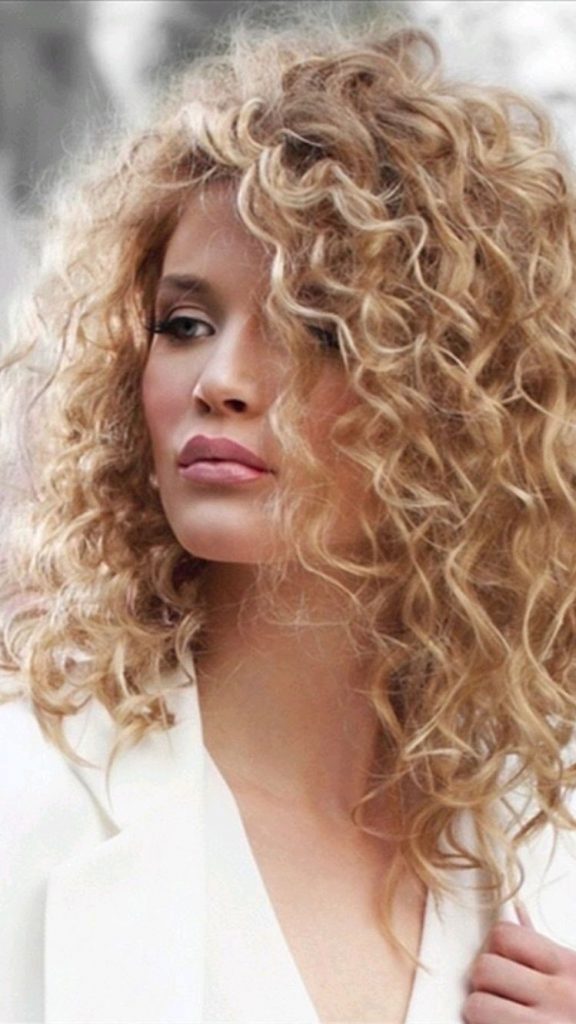 Layered V-Cut
A V-cut with layers complements curly hair, giving it a cascading effect and enhancing the texture. This cut is especially flattering for long, thick curls.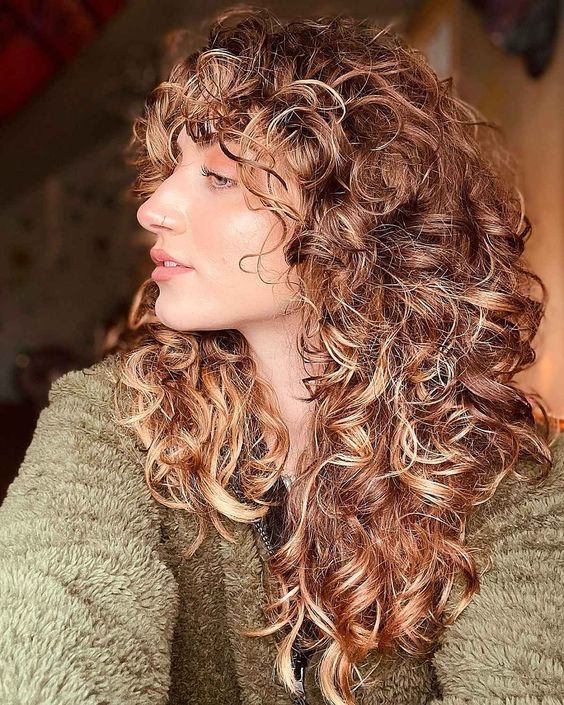 Classic Long Layers
Simple yet effective, classic long layers help distribute the weight of your curls, reducing bulk and allowing them to bounce freely.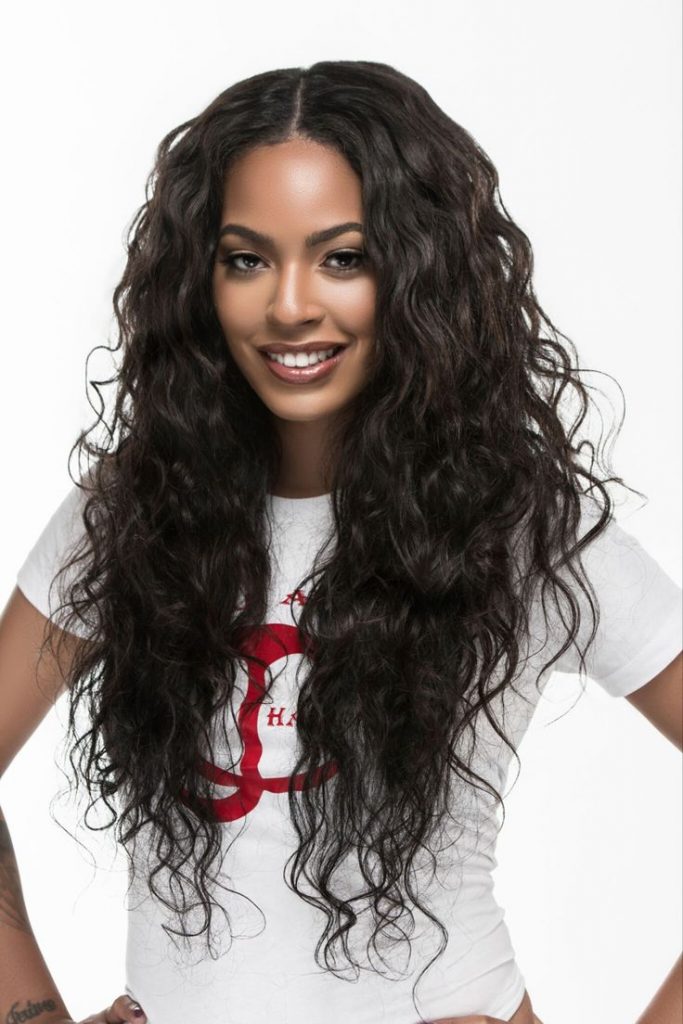 Long Curly Pixie Cut
For a bold and edgy look, consider a long curly pixie cut. This chic hairstyle accentuates your curls while offering a unique and refreshing vibe.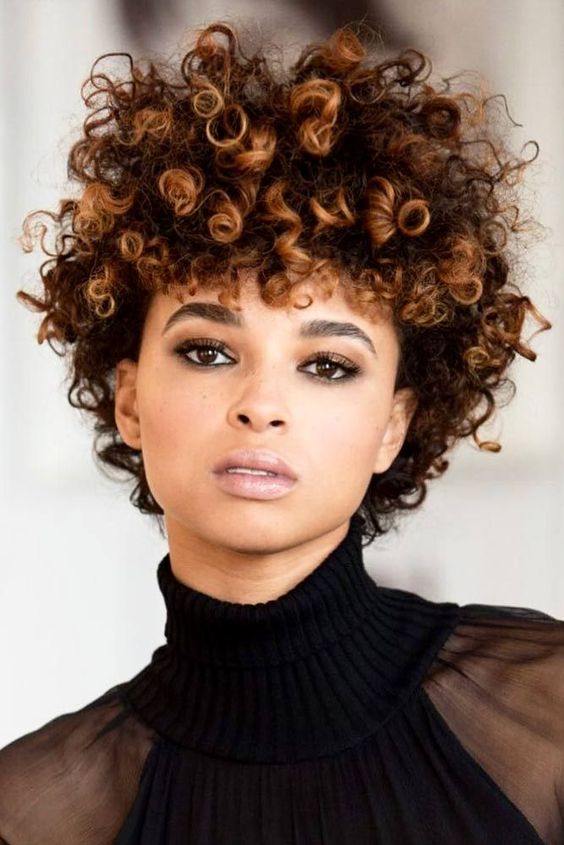 Tapered Curls
A tapered cut with shorter sides and back and longer curls on top can add a modern touch to your curly hairstyle.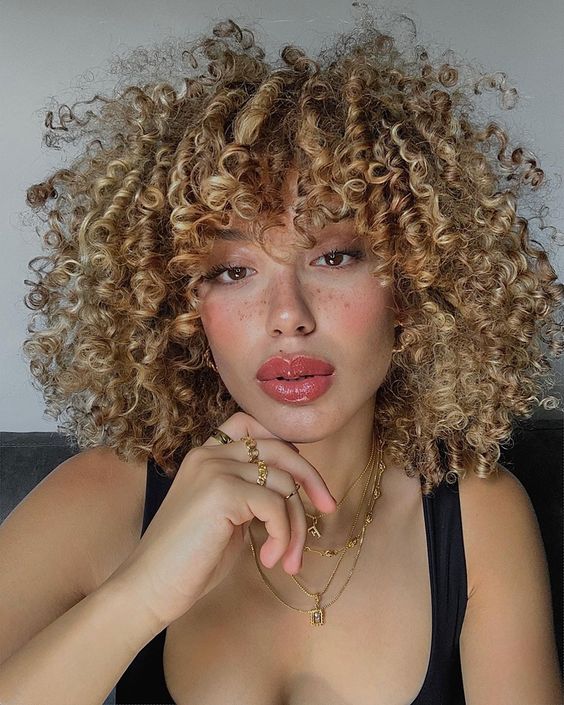 Long Curly Bob
A long curly bob is a stylish compromise between short and long hair. It adds elegance to your curls and is easy to style and maintain.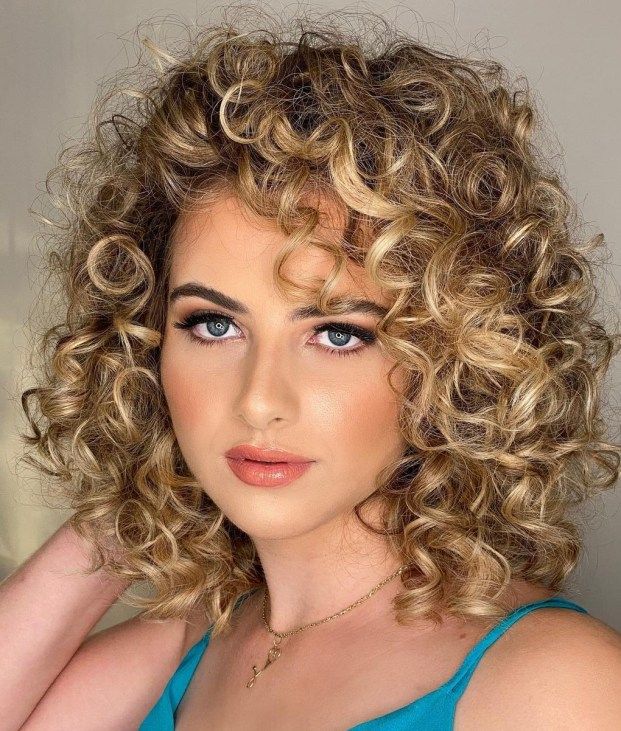 Layered Mermaid Curls
Embrace the mermaid-inspired look with long and cascading curls. Layers can enhance the shape of your curls, giving you a mesmerizing and beachy vibe.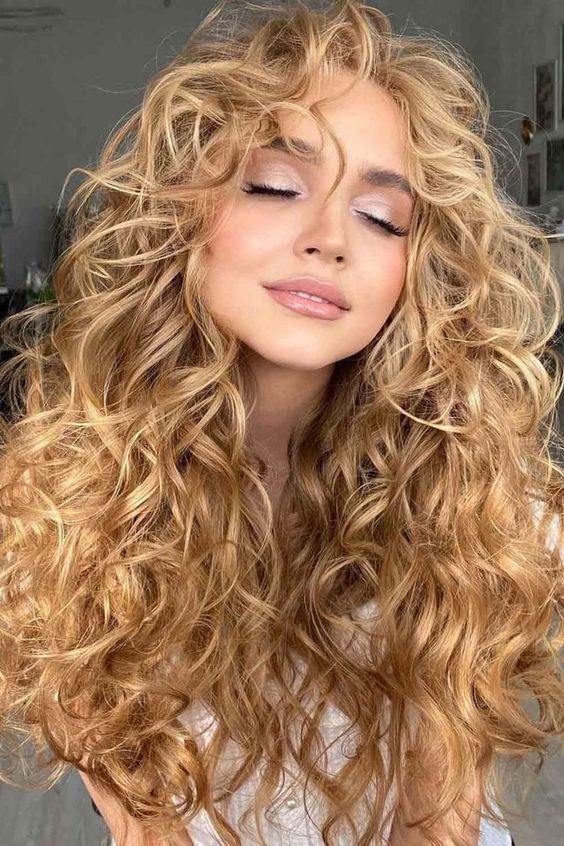 Long Curly High Ponytail
Elevate your curly hair by gathering it into a high ponytail. This sleek and voluminous style is perfect for both casual and formal occasions.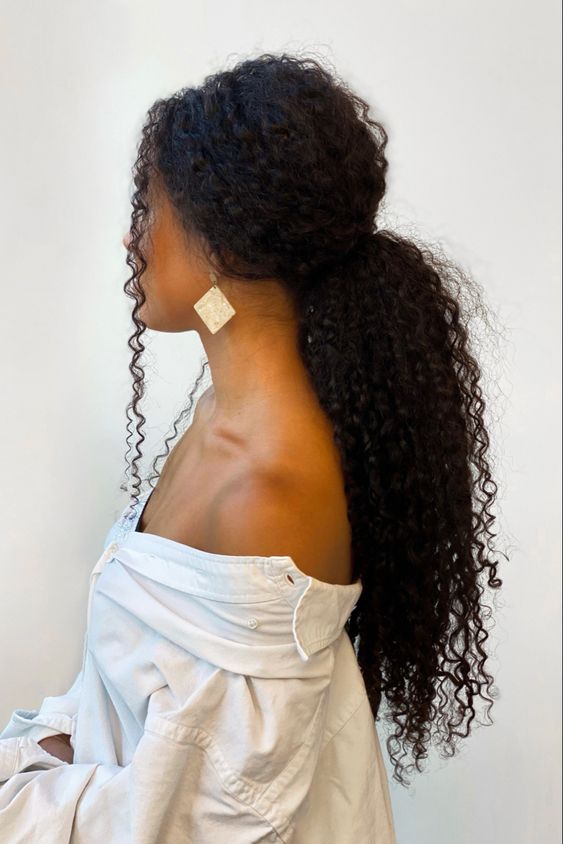 Long Curly Half-Up Half-Down
Combine the elegance of an updo with the free-flowing allure of loose curls by opting for a half-up half-down style.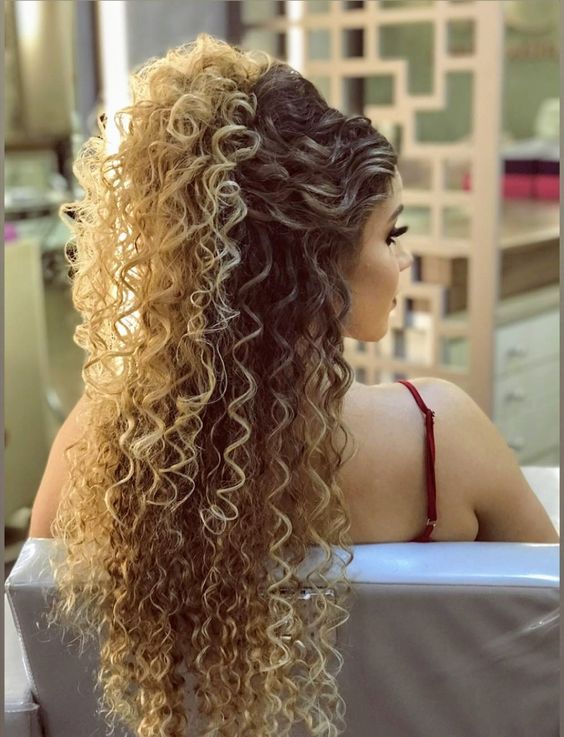 Long Curly Braids
Experiment with braids to add an extra dimension to your long curly hair. Braids can be styled in various ways, such as fishtail braids, Dutch braids, or crown braids.
Long Curly Top Knot
Tame your curls into a chic and stylish top knot. This effortless look keeps your curls off your face while showcasing their beauty.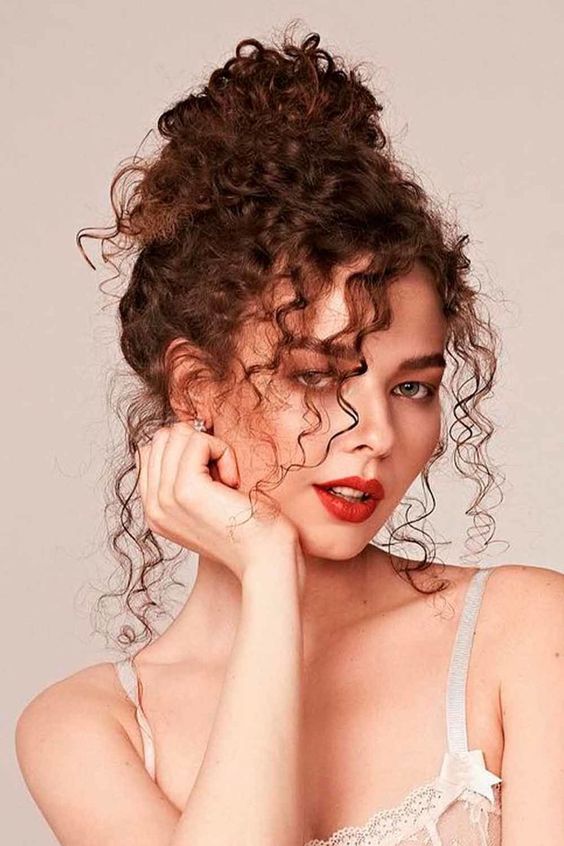 Curly Side Braid
Create a romantic and whimsical look with a side braid. This hairstyle is perfect for formal events or a casual day out.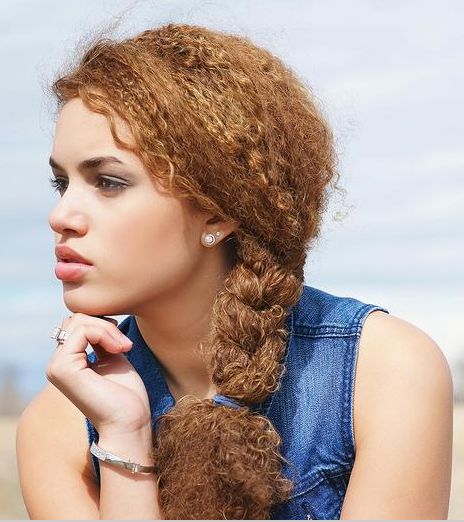 Long Curly Layered Ponytail
Enhance your ponytail with layers to add volume and bounce to your curls. A layered ponytail is an easy yet elegant choice.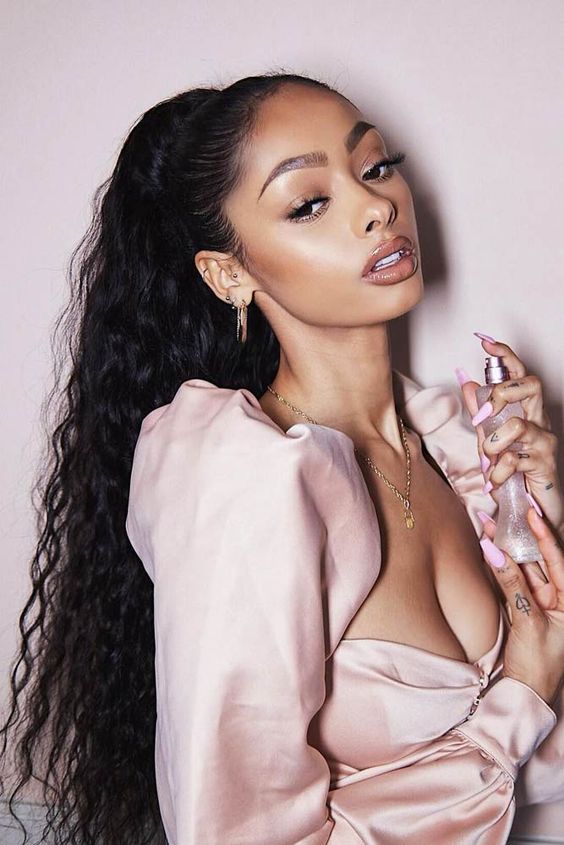 Long Curly Tousled Waves
Embrace the carefree and effortless charm of tousled waves. This look is perfect for a relaxed and beachy vibe.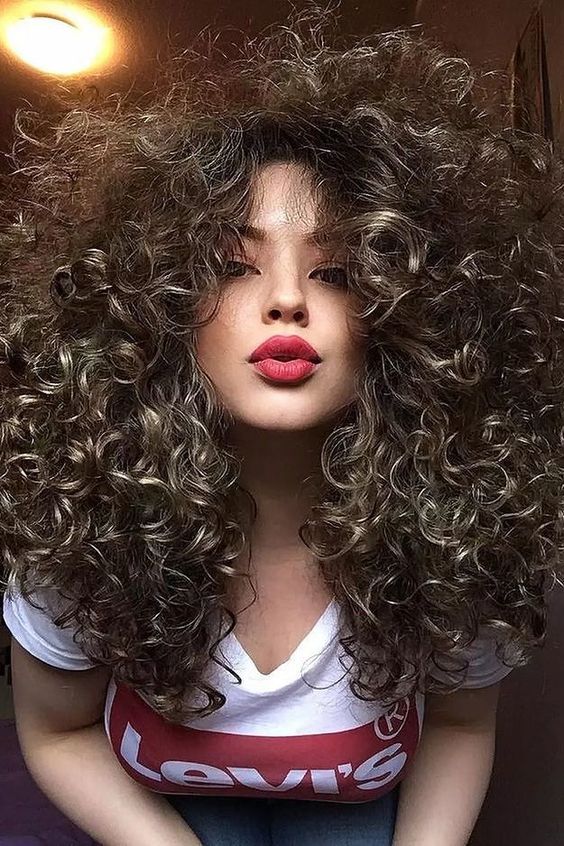 Long Curly Balayage
Consider adding balayage highlights to your long curly hair for a stunning and multidimensional effect. The highlights can accentuate your curls and add depth to your overall look.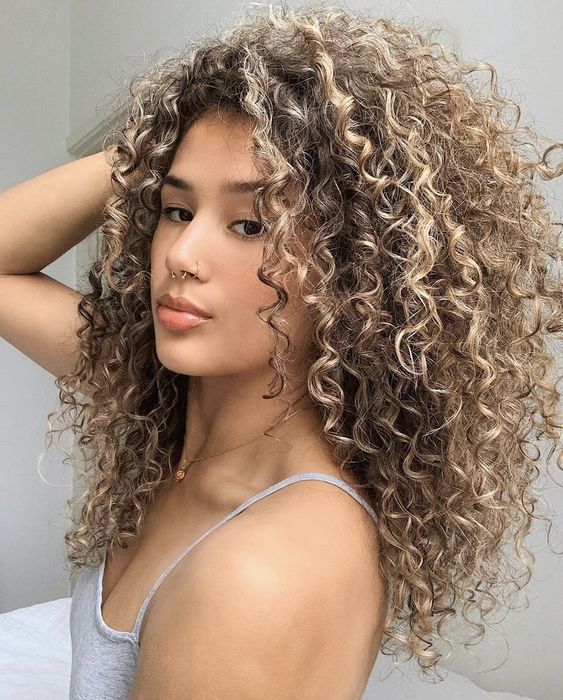 Save Pin