Hairstyle
Pretty Hairstyles for New Years 2024: 15 Ideas to Welcome the Year in Style
As we approach the dawn of 2024, it's the perfect time to plan your New Year's hairstyle to ensure you welcome the year with elegance and charm. Whether you're attending a lavish party or celebrating in an intimate setting, these 15 hairstyle ideas will help you step into the New Year with confidence and flair.
1. Glamorous Hollywood Waves
Create a timeless look with glamorous Hollywood waves that exude classic elegance and grace.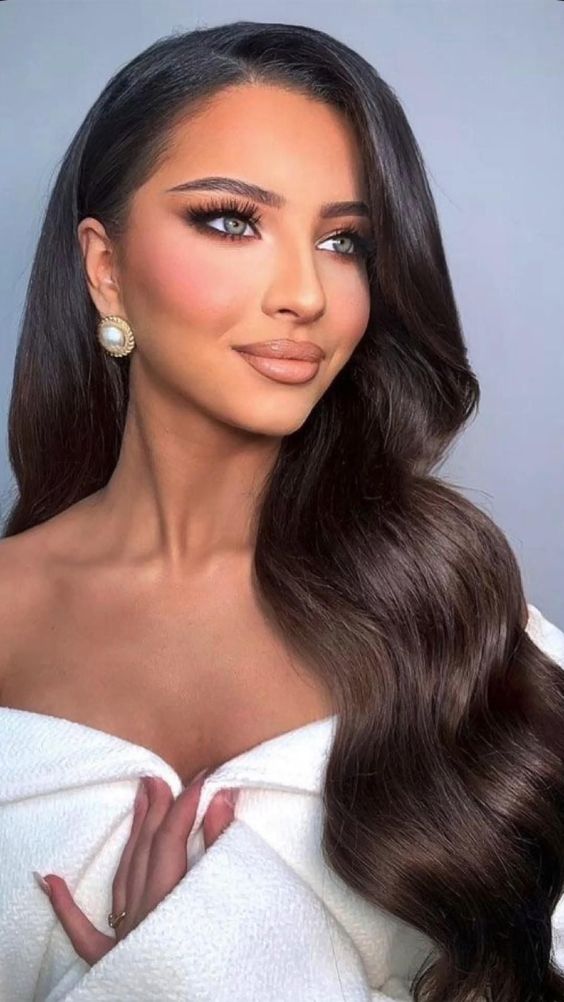 2. Chic Low Bun with Floral Accessories
Make a statement with a chic low bun adorned with delicate floral accessories, combining sophistication with a touch of nature.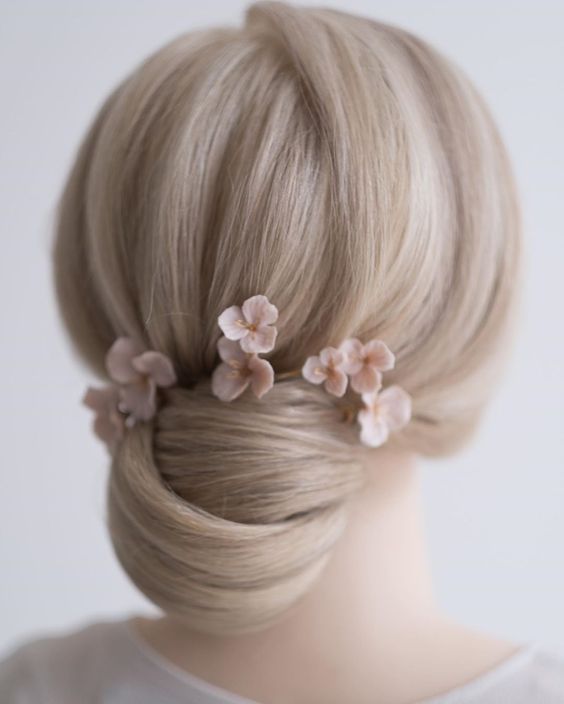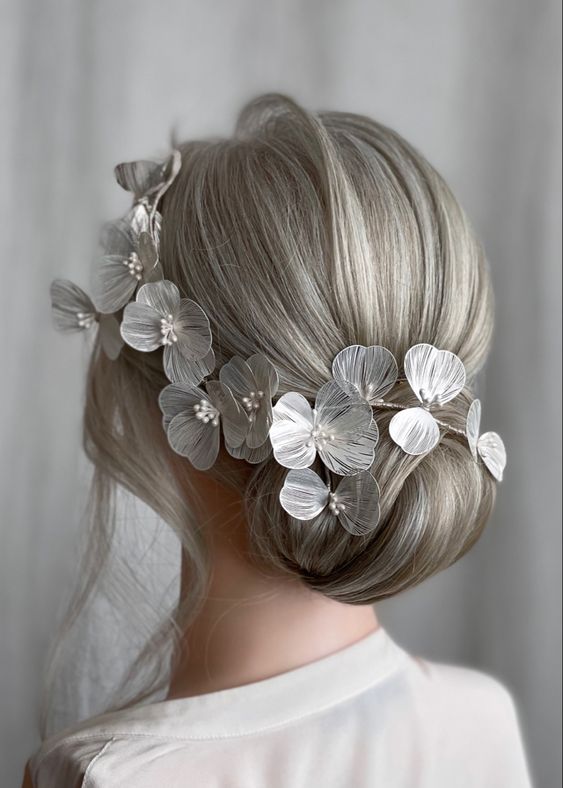 3. Sleek High Ponytail
Opt for a sleek high ponytail that adds a modern and trendy twist to your New Year's style.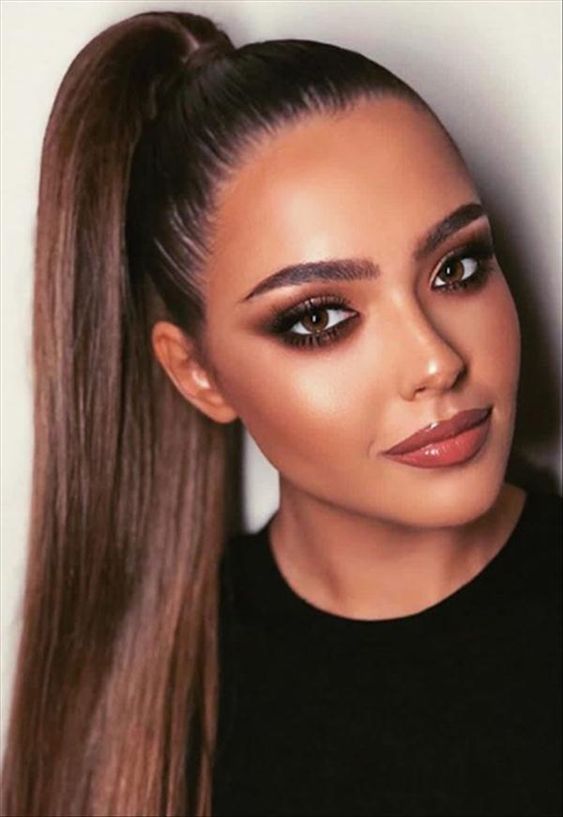 4. Braided Crown with Pins
Capture attention with a braided crown embellished with sparkling pins, perfect for a regal New Year's look.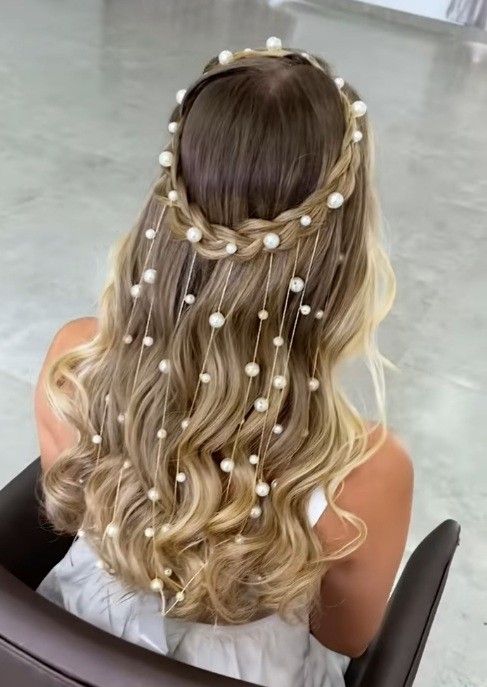 5. Elegant Chignon
Choose an elegant chignon that radiates grace and is perfect for a sophisticated New Year's celebration.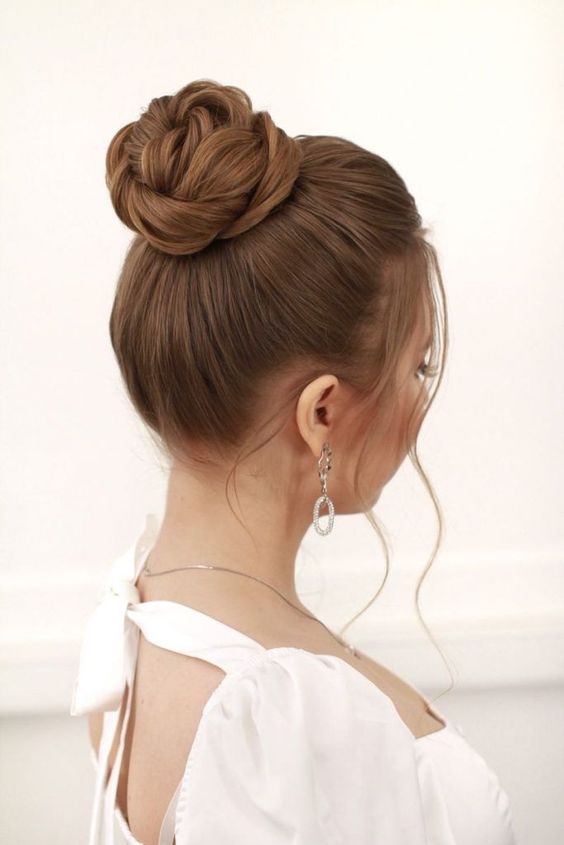 6. Bouncy Curls with a Sparkle
Rock bouncy curls with a touch of sparkle, creating a look that's both playful and elegant.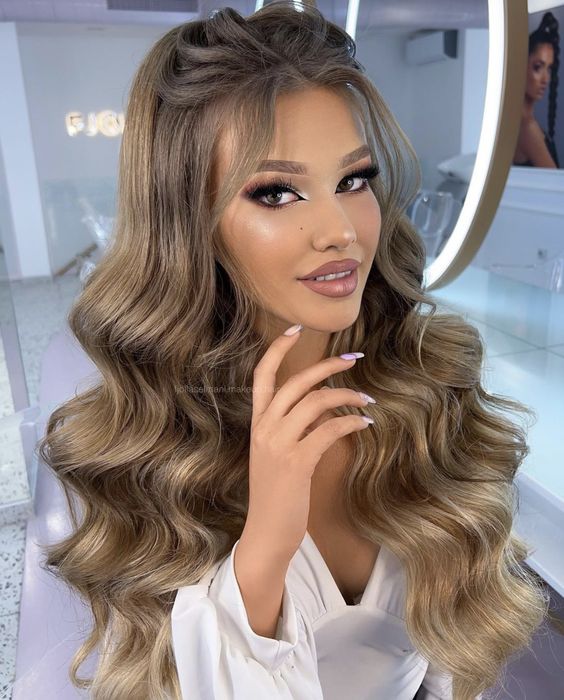 7. Half-Up Twist with Shimmering Hairpiece
Opt for a half-up twist adorned with a shimmering hairpiece, blending simplicity and opulence.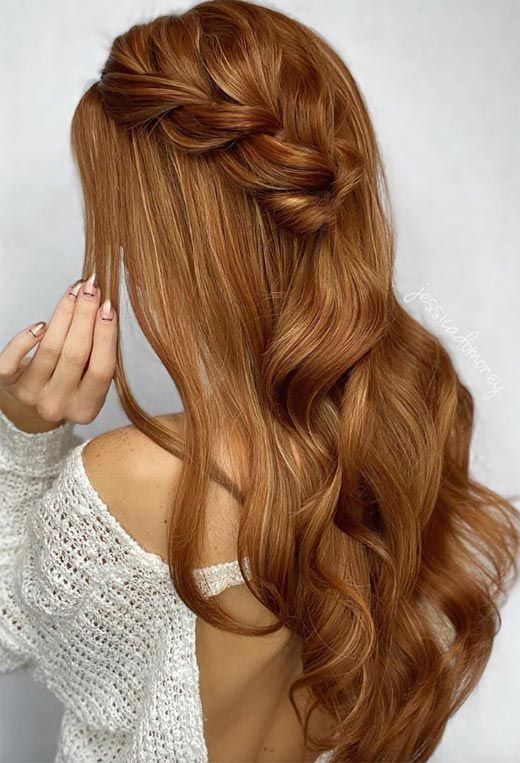 8. Voluminous Fishtail Braid
Create a voluminous fishtail braid that adds texture and flair to your New Year's hairstyle.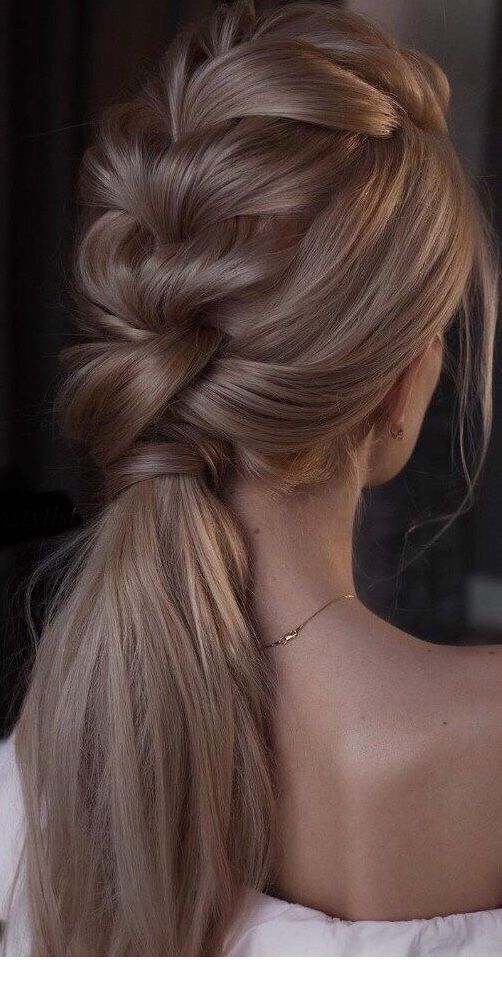 9. Romantic Updo with Wispy Bangs
Embrace a romantic updo with wispy bangs that exudes a dreamy and ethereal vibe.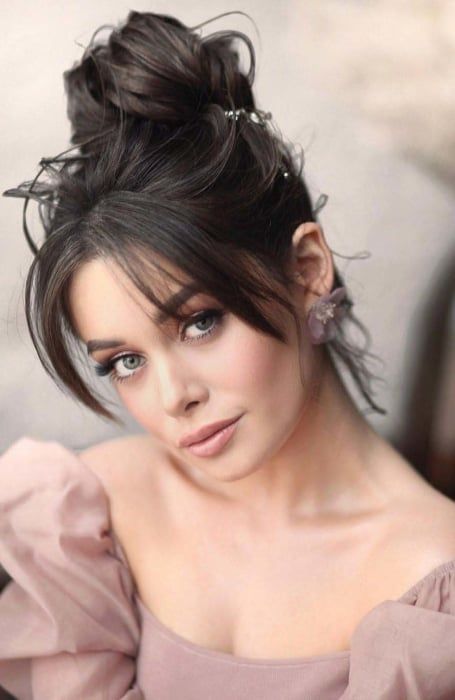 10. Vintage-Inspired Victory Rolls
Go for a vintage-inspired look with victory rolls that bring a touch of the past into your New Year's style.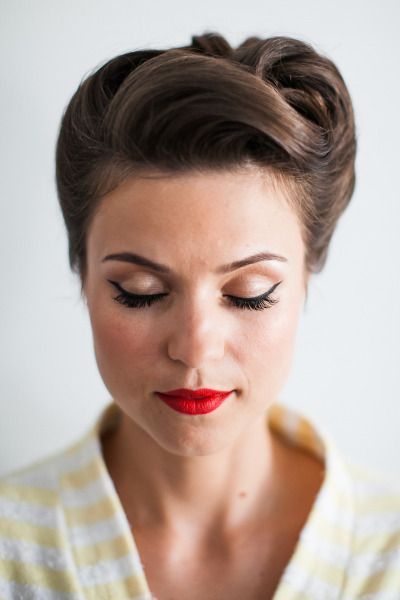 11. Effortless Beach Waves
Choose effortless beach waves for a relaxed and stylish look, perfect for a casual New Year's celebration.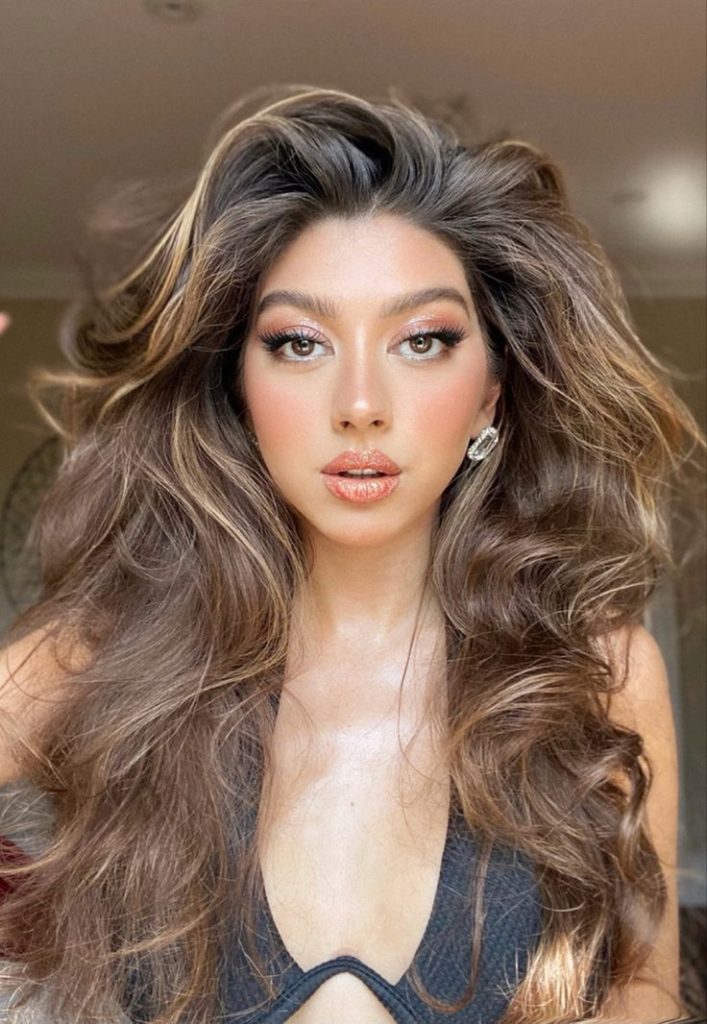 12. Braided Updo with Fresh Flowers
Adorn a braided updo with fresh flowers to create a look that's both natural and charming.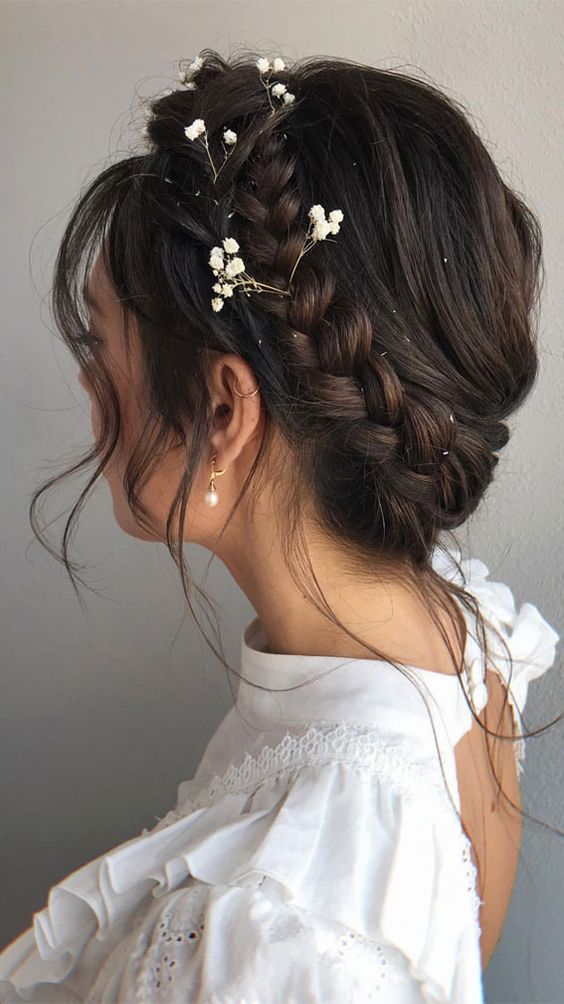 13. Sleek Bob with Side-Swept Fringe
Opt for a sleek bob with a side-swept fringe for a contemporary and chic New Year's appearance.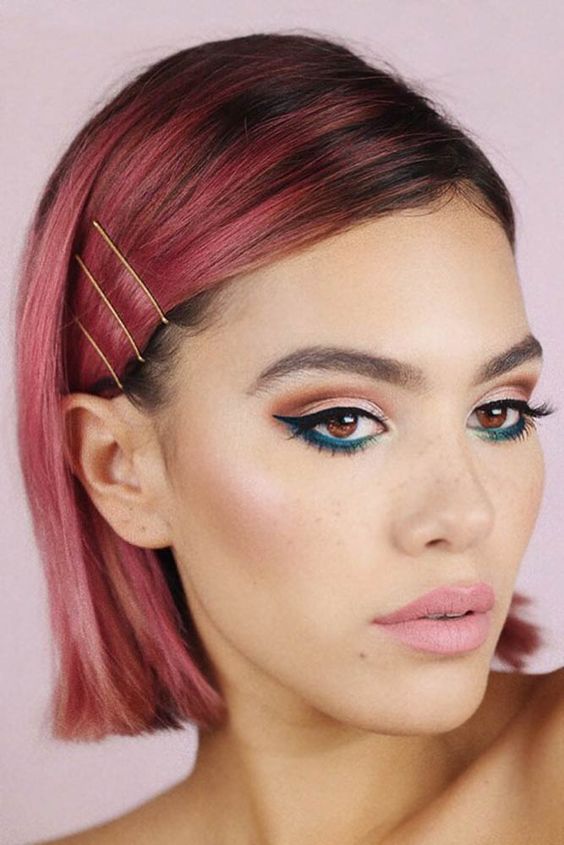 14. Messy Top Knot
Rock a messy top knot that adds a touch of playfulness and modernity to your hairstyle.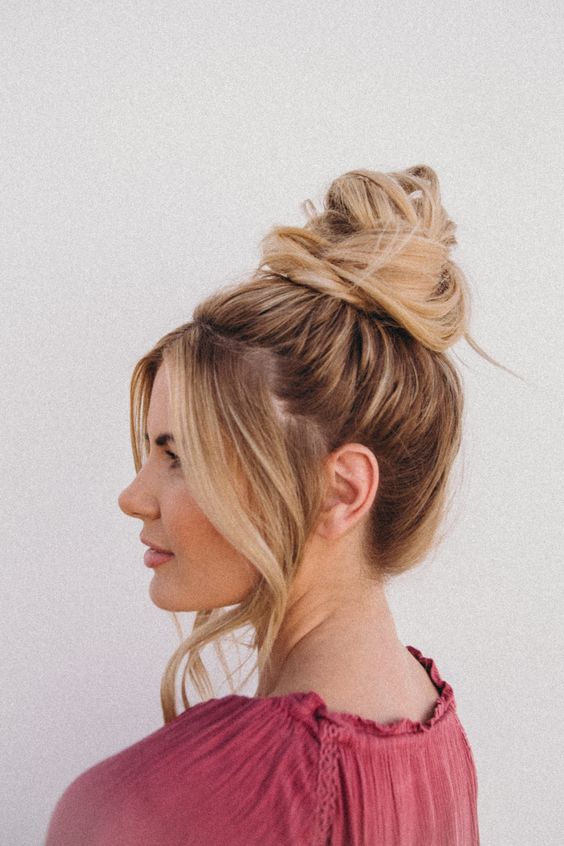 15. Twisted Halo Braid
Create a twisted halo braid that combines elegance with a trendy twist, perfect for welcoming the New Year.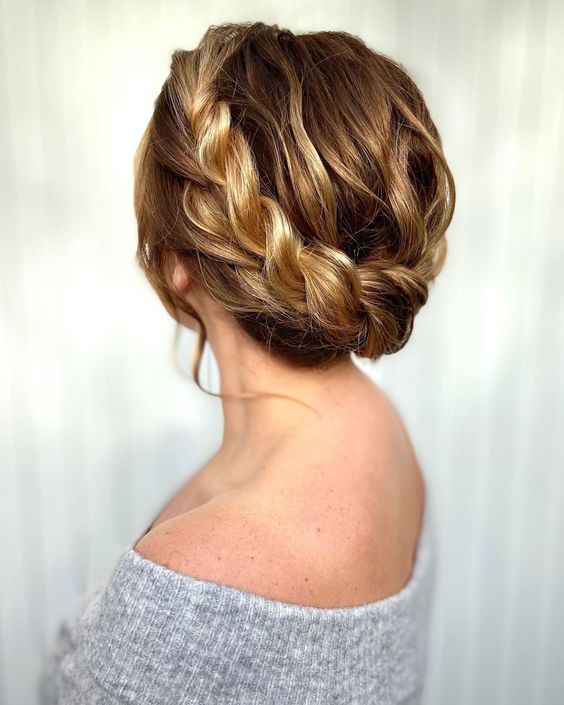 Save Pin