Hairstyle
Summer Short Curly Hairstyle: 17 Ideas
Having curly hair can be both a blessing and a challenge. While it adds a unique texture and volume to your locks, managing curly hair during the summer months can be quite a task. The high humidity and heat can lead to frizz and unruly curls. However, with the right hairstyle, you can embrace your curly hair and look fabulous all summer long. In this article, we will explore 17 creative and trendy summer short curly hairstyles that will help you beat the heat while looking stylish.
1. The Pixie Cut
The pixie cut is a timeless and versatile short hairstyle that works wonders for curly hair. It is an excellent option for those who want to keep their hair short and low-maintenance during the summer. The pixie cut accentuates your curls and provides a chic and edgy look.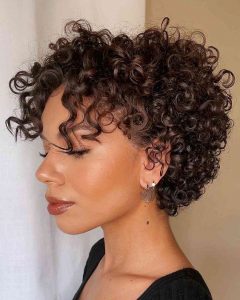 2. Bob with Bangs
A bob with bangs is a classic hairstyle that never goes out of fashion. For curly hair, opt for a slightly longer bob that falls just above your shoulders. The addition of bangs softens your facial features and adds a playful touch to your overall look.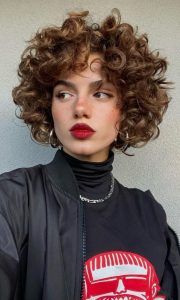 3. Curly Shag
The curly shag is a trendy and effortless hairstyle for the summer. It involves layered and textured curls that give a carefree and bohemian vibe. The shag haircut works well for all curl types and adds volume and movement to your hair.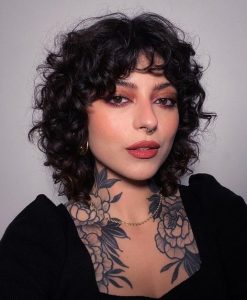 4. Afro Curls
If you have natural afro-textured hair, embrace your curls with an afro hairstyle. Let your curls flourish and showcase their true beauty. Keep your afro well-moisturized and use a wide-tooth comb to prevent any damage. This hairstyle exudes confidence and celebrates your natural curls.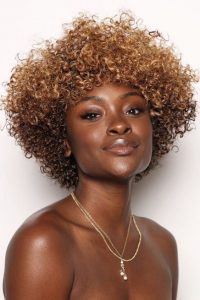 5. Curly Bob
The curly bob is a chic and stylish option for those who prefer shorter hair during the summer. This hairstyle is characterized by its even length and perfectly defined curls. It frames your face beautifully and requires minimal maintenance.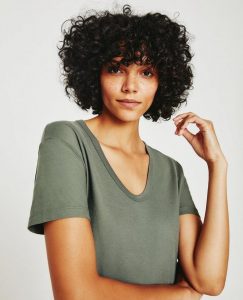 6. Messy Curly Updo
For a more formal or special occasion, opt for a messy curly updo. Gather your curls into a loose bun or twist and secure them with bobby pins. Leave a few tendrils loose to create a romantic and effortless look. This hairstyle is perfect for weddings or summer parties.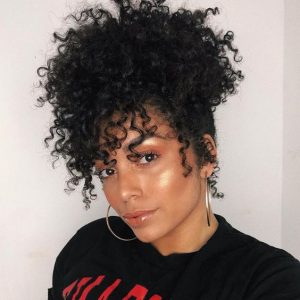 7. Curly Lob
The curly lob, or long bob, is a versatile hairstyle that suits various face shapes and curl patterns. It falls between the chin and shoulders, providing a flattering length for curly hair. You can experiment with different partings and styling techniques to achieve a unique look.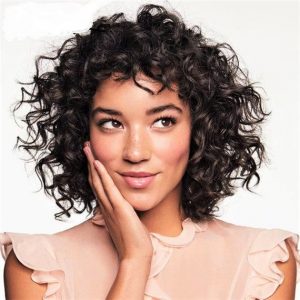 8. Tousled Waves
If you prefer a more relaxed and beachy hairstyle, opt for tousled waves. This hairstyle involves creating loose curls or waves using a curling iron or styling products. The result is a carefree and effortless look that is perfect for a day at the beach.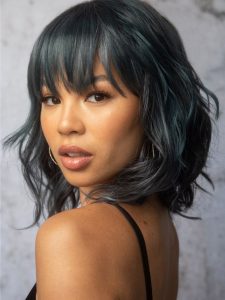 9. Curly Mohawk
For a bold and daring look, consider a curly mohawk. Shave or closely crop the sides of your head while leaving the center section longer. Style the longer section into defined curls or spikes for a statement-making hairstyle that is sure to turn heads.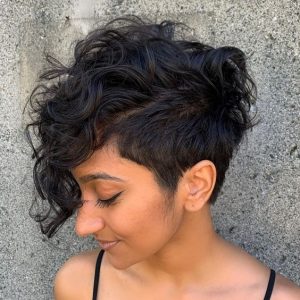 10. Half-Up, Half-Down
The half-up, half-down hairstyle is a versatile option that works well for curly hair. Gather the top section of your hair and secure it with a hair tie or pins, leaving the rest of your curls loose. This hairstyle keeps your hair off your face while still showcasing your beautiful curls.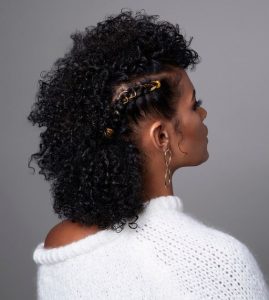 11. Curly Side Braid
Add a twist to your summer look with a curly side braid. Gather your curls to one side of your head and create a loose braid. Allow a few curls to frame your face for a soft and romantic touch. This hairstyle is perfect for both casual and formal occasions.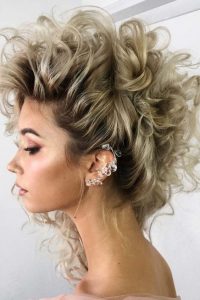 12. Curly Pigtails
Embrace your playful side with curly pigtails. Divide your hair into two sections and create high or low pigtails. Enhance your curls by twisting small sections around your fingers. This hairstyle adds a youthful and fun element to your summer look.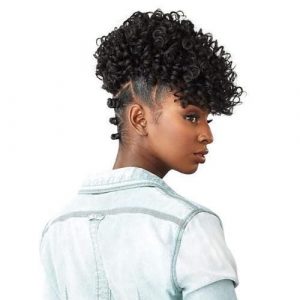 13. Curly Top Knot
Beat the heat with a stylish curly top knot. Gather your curls into a high bun on the top of your head and secure it with pins. Leave a few tendrils loose for a relaxed and effortless vibe. This hairstyle keeps your hair off your neck and allows you to stay cool during the summer.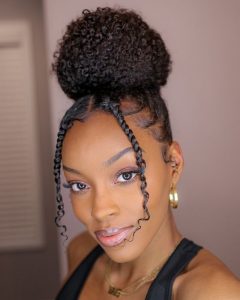 14. Curly Faux Hawk
For a trendy and edgy hairstyle, try a curly faux hawk. Create volume by pushing your curls towards the center of your head and securing them with pins or a hair tie. This hairstyle adds a unique and bold element to your summer look.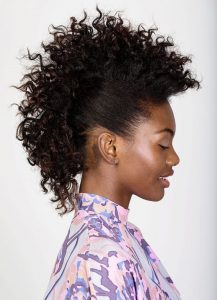 15. Side Swept Curls
Enhance your natural curls by sweeping them to one side. Use a styling product to define your curls and create a sleek and polished look. This hairstyle works well for both casual and formal occasions and adds elegance to your overall appearance.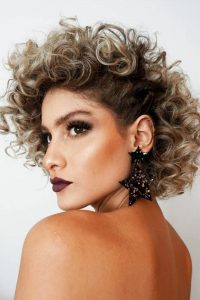 16. Curly Bob with Highlights
Add dimension and depth to your curly bob by incorporating highlights. Choose a color that complements your skin tone and adds vibrancy to your curls. Highlights add a touch of sophistication and make your curls stand out.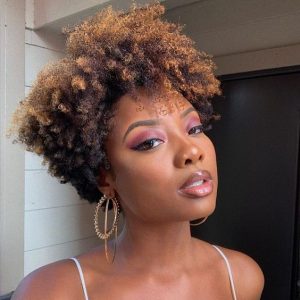 17. Curly Ponytail
The curly ponytail is a classic and practical hairstyle for the summer. Gather your curls into a high or low ponytail and secure it with a hair tie. Leave a few curls loose to frame your face for a more relaxed and effortless look. This hairstyle keeps your hair off your neck and allows you to stay cool.