MakeUP
Stunning Eye Makeup Summer 2023: 23 Ideas
Summer is the perfect time to experiment with vibrant and playful eye makeup looks. Whether you're attending a beach party, a summer wedding, or simply enjoying a sunny day, the right eye makeup can elevate your style and keep you looking fresh. In this article, we'll explore 25 eye makeup ideas that are on-trend for summer 2023. From shimmering pastel eyeshadows to graphic liner designs, we've got you covered.
Bronze Goddess
Achieve a sun-kissed glow with bronze eyeshadow swept across the lid, paired with a touch of shimmer on the inner corners of your eyes. Finish the look with a coat of volumizing mascara for a captivating gaze.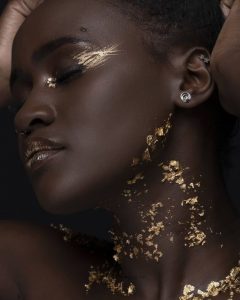 Sunset Eyes
Embrace the warm hues of a breathtaking sunset by blending shades of orange, pink, and gold on your eyelids. Create a gradient effect, starting from the inner corners and gradually intensifying the color towards the outer corners.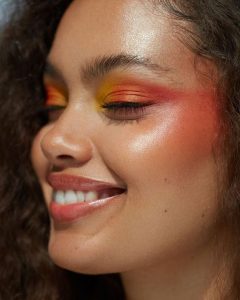 Aquatic Blues
Dive into a sea of blue with mesmerizing aquatic-inspired eye makeup. Use shades of turquoise, teal, and deep navy to create a captivating look that mirrors the beauty of the ocean.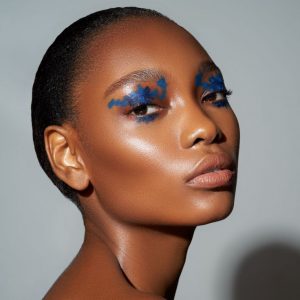 Golden Glam
Add a touch of luxury to your summer evenings with a glamorous golden eye makeup look. Apply a rich gold eyeshadow to the center of your lids, blending it outwards with a warm brown shade for a stunning and sultry effect.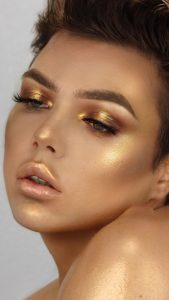 Neon Pop
Make a statement with vibrant neon eyeshadow shades like electric pink, lime green, or bright yellow. Apply them to the inner corners or create a bold winged liner for an eye-catching summer look.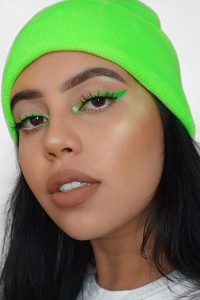 Beachy Vibes
Capture the essence of the beach with soft sandy browns and muted coral shades. Blend these warm earthy tones together for a natural and effortless eye makeup look that complements any summer outfit.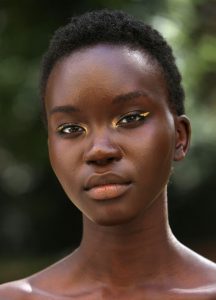 Pastel Dreams
Create a dreamy and ethereal look with pastel eyeshadows. Soft shades of lavender, mint green, and baby blue delicately applied to the lids can give you a fresh and whimsical appearance.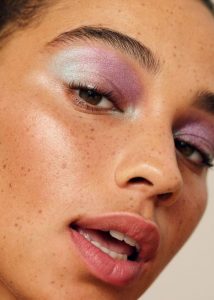 Glitter Galore
Make your eyes sparkle and shine with glittery eyeshadows. Apply a glitter-infused shade to the center of your lids or create a glittery winged liner for a dazzling summer look.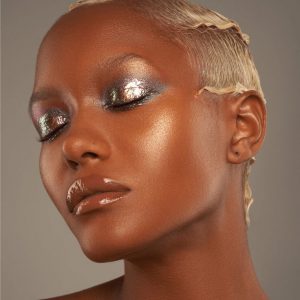 Tropical Paradise
Channel the tropical vibes with a burst of vibrant colors. Experiment with combinations of exotic shades like hot pink, lime green, and sunny yellow to create a lively and tropical-inspired eye makeup look.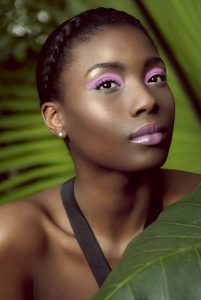 Smokey Elegance
Opt for a sultry and sophisticated smokey eye with a twist. Use rich jewel-toned eyeshadows like emerald green, deep plum, or sapphire blue for a bold and glamorous summer evening look.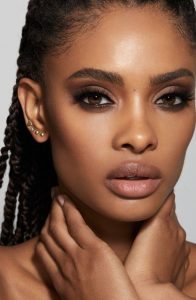 Copper Glow
Enhance your summer glow with the warmth of copper eyeshadow. Sweep a shimmery copper shade across your lids and blend it into a soft brown in the crease for a radiant and flattering look.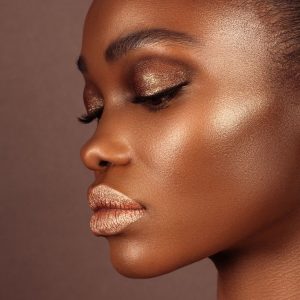 Peachy Keen
Embrace the softness of summer with a peachy eyeshadow look. Use various shades of peach, from light pastels to deeper corals, to create a soft and romantic eye makeup look.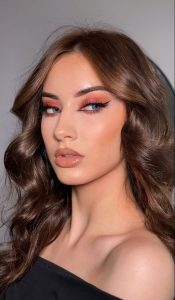 Bold Graphic Liner
Elevate your eye makeup with bold and graphic eyeliner designs. Experiment with geometric shapes, double wings, or intricate patterns to add a unique and artistic touch to your summer look.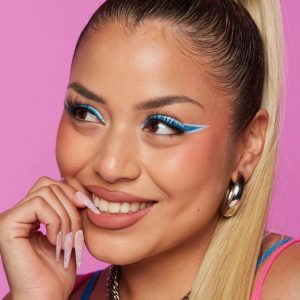 Floral Fantasy
Draw inspiration from blooming flowers and create an eye-catching floral-inspired eye makeup look. Use vibrant shades of pink, purple, and yellow to mimic the colors of a summer garden.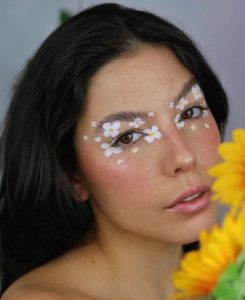 Icy Cool
Embrace the cooling sensation of ice with icy blue and silver eyeshadows. Create a frosty and ethereal eye makeup look by applying the lightest shade on the inner corners of your eyes and blending it into a deeper silver or gray on the outer corners.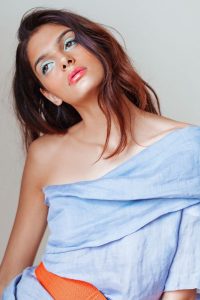 Smudged Liner
For a relaxed and effortless look, try a smudged eyeliner effect. Apply a soft brown or charcoal eyeliner along your lash line, then use a smudging brush or your fingertip to gently blend and soften the line, creating a smoky effect.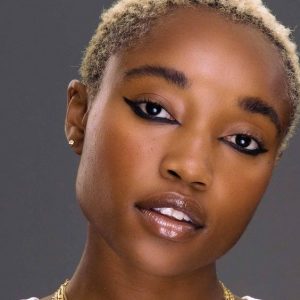 Gilded Goddess
Achieve a regal and luxurious look with a touch of gold. Apply a gold eyeshadow on the inner corners of your eyes and along the lower lash line for a radiant and goddess-like appearance.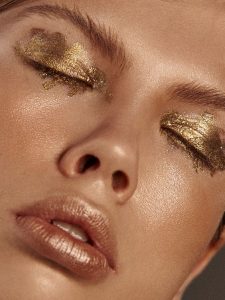 Colorful Waterline
Add a pop of color to your eyes by applying a vibrant eyeliner or eyeshadow along your lower waterline. Shades like electric blue, turquoise, or purple can instantly brighten your eyes and create a playful summer look.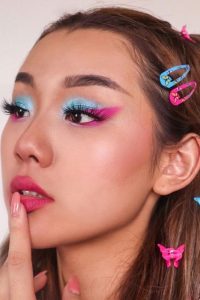 Monochromatic Magic
Create a cohesive and polished look by using shades from the same color family. Choose a color, such as pink, and use different shades of pink for your eyeshadow, eyeliner, and even mascara to achieve a monochromatic and harmonious effect.
Dewy Lid Effect
Emphasize a fresh and dewy summer glow by opting for a glossy lid look. Apply a sheer or shimmery eyeshadow all over your lids and top it off with a clear or slightly tinted gloss for a luminous and youthful appearance.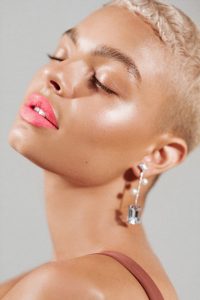 Sunflower Yellow
Brighten up your summer days with a vibrant sunflower yellow eyeshadow. Sweep the shade across your lids, blend it with a warm brown in the crease, and finish the look with a coat of black mascara for a cheerful and sunny eye makeup look.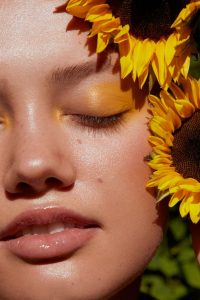 Metallic Accents
Add a touch of metallic shimmer to your eye makeup for a bold and eye-catching look. Use a metallic eyeshadow in shades like bronze, silver, or rose gold to create a dazzling effect on your lids or as a highlight in the inner corners of your eyes.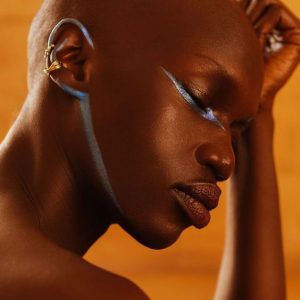 Dramatic Lashes
Make a statement with voluminous and dramatic lashes. Apply multiple coats of mascara or consider using false lashes for added intensity and glamour. Fluttery lashes can instantly elevate any summer eye makeup look.