Nails
15 Chic Short Black New Year's Nail Ideas for 2024
Short black nails can be both stylish and sophisticated, making them the perfect choice for welcoming the New Year. Whether you're attending a glamorous party or celebrating in a cozy setting, these 15 chic short black New Year's nail ideas for 2024 will help you ring in the year with style:
Classic Black Elegance:
Embrace the timeless beauty of solid black nails for an elegant and versatile look.

Black and Gold Glamour:
Combine black and gold nail polish or accents for a luxurious and festive design.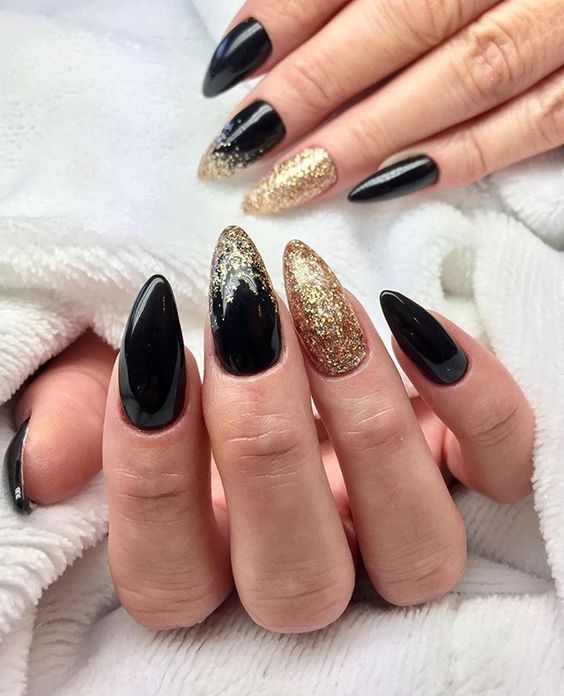 Matte Black Magic:
Achieve a modern and edgy appearance with matte black nail polish.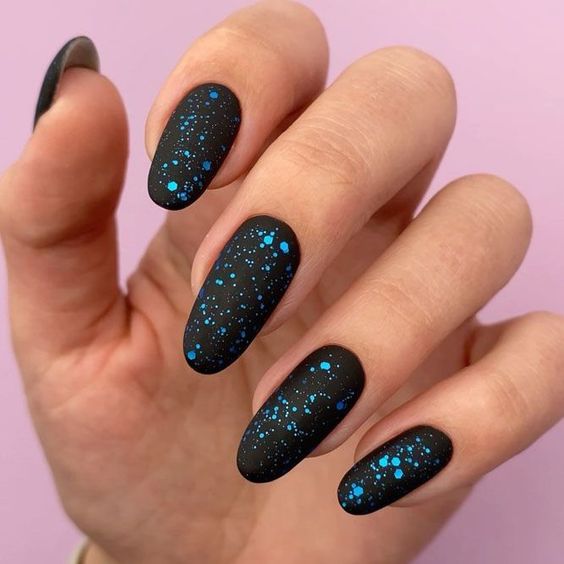 Black French Tips:
Put a twist on the classic French manicure by using black polish for the tips for a chic and contemporary look.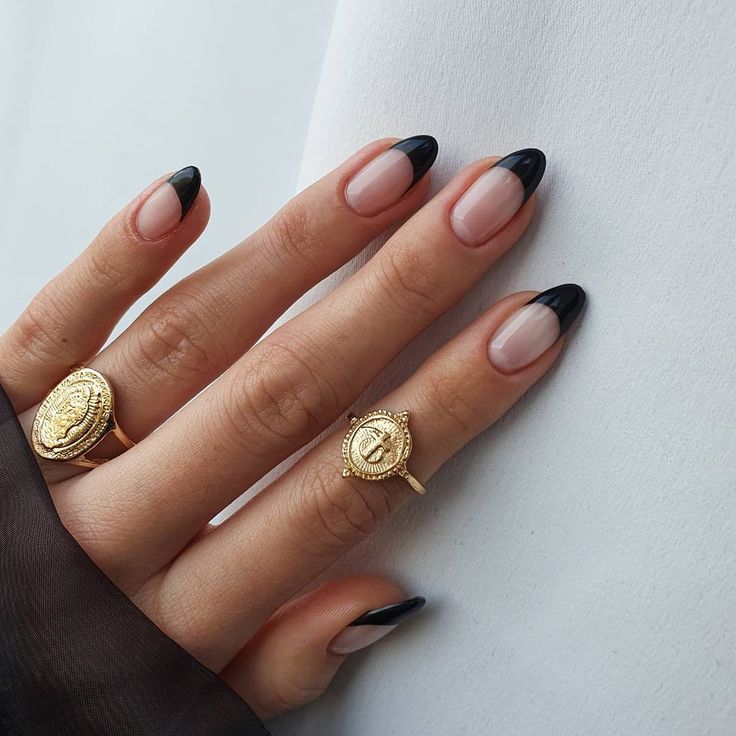 Glittering Midnight Sky:
Add a touch of sparkle with silver or gold glitter that resembles a starry midnight sky.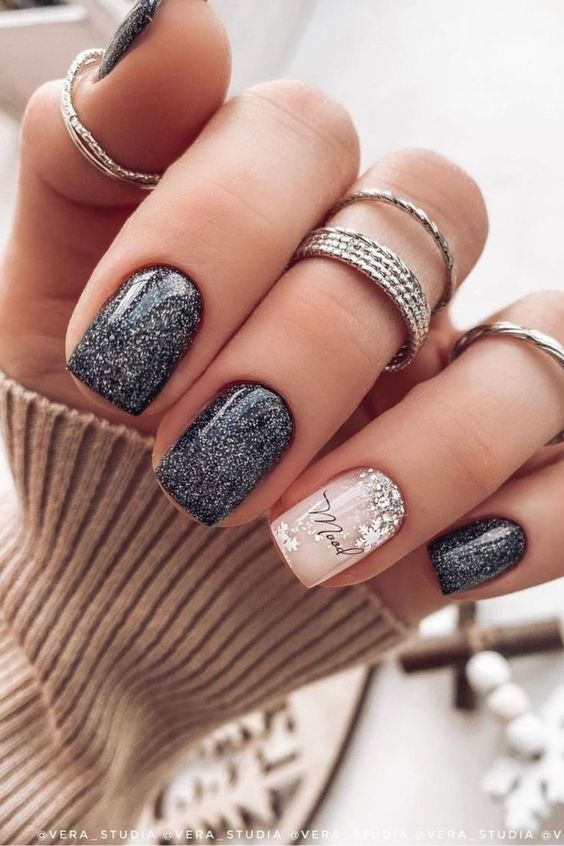 Black and Silver Accents:
Enhance your black nails with elegant silver accents, such as stripes, dots, or foil, for added opulence.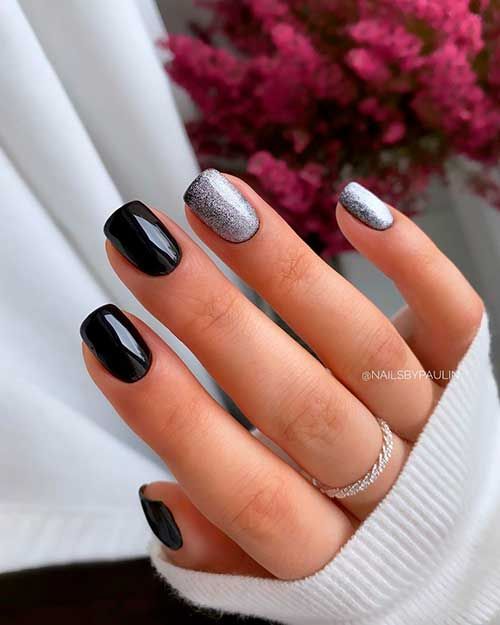 Geometric Black Patterns:
Create intricate geometric patterns using black nail polish for a modern and artistic manicure.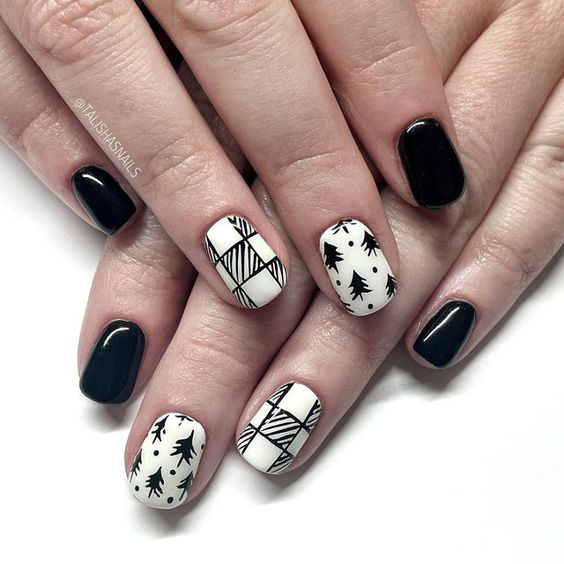 Lace-Inspired Nail Art:
Embrace the elegance of lace with black lace-inspired nail art for a delicate and feminine appearance.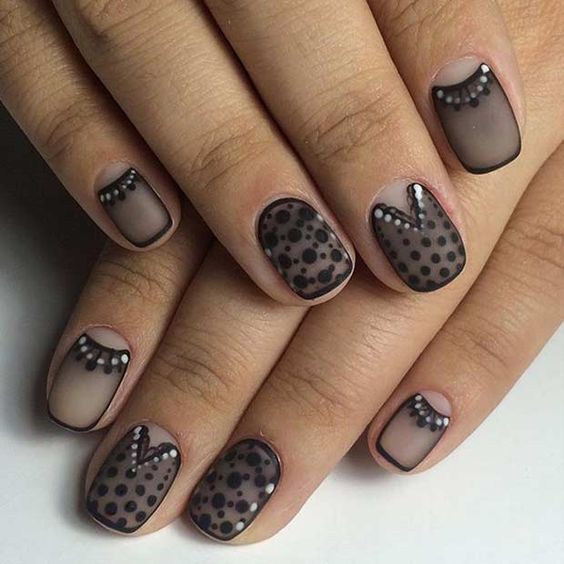 Black and Red Contrast:
Pair your black nails with bold red accents or nail art for a striking and passionate design.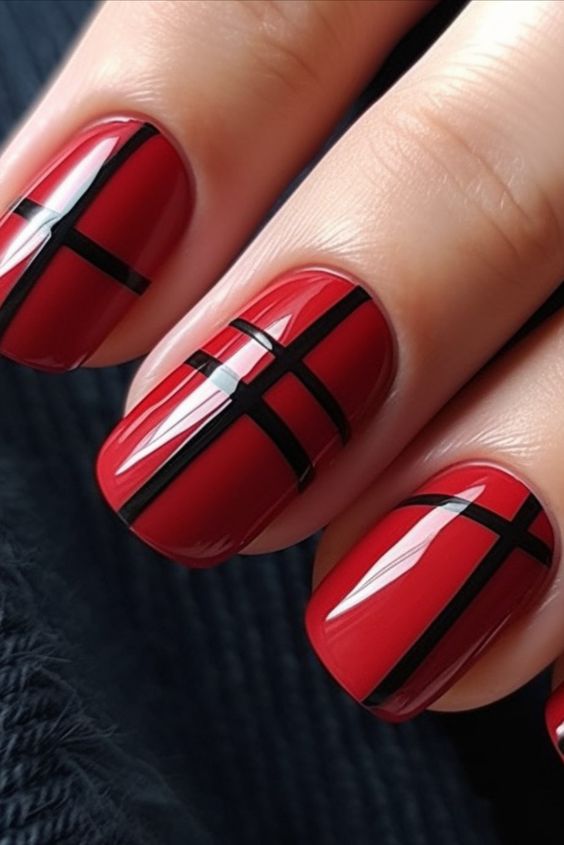 Gothic Romance:
Choose black nails adorned with dark and mysterious nail art, such as roses, thorns, and lace.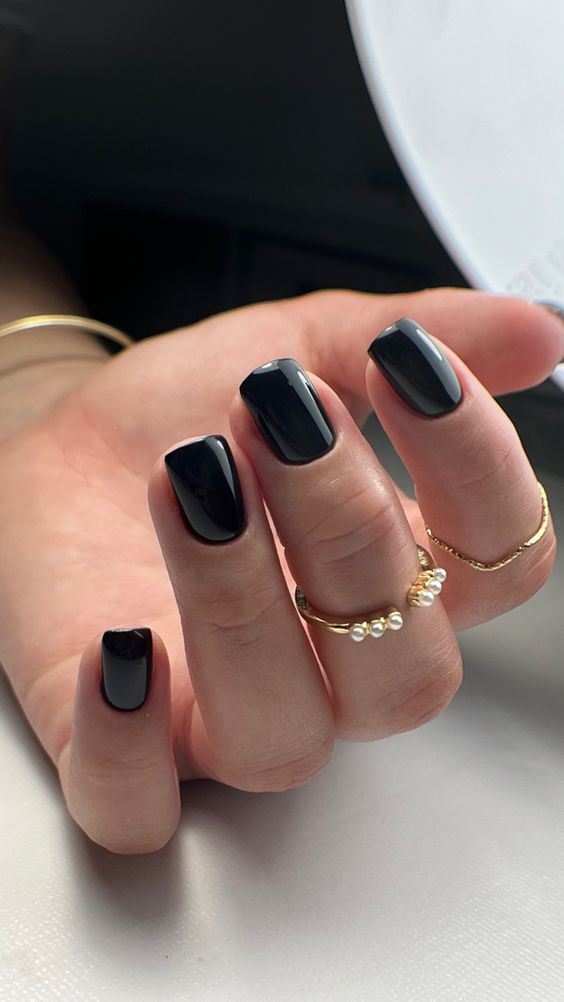 Black and Rose Gold Elegance:
Combine black nails with the warm and luxurious tones of rose gold for a chic and sophisticated design.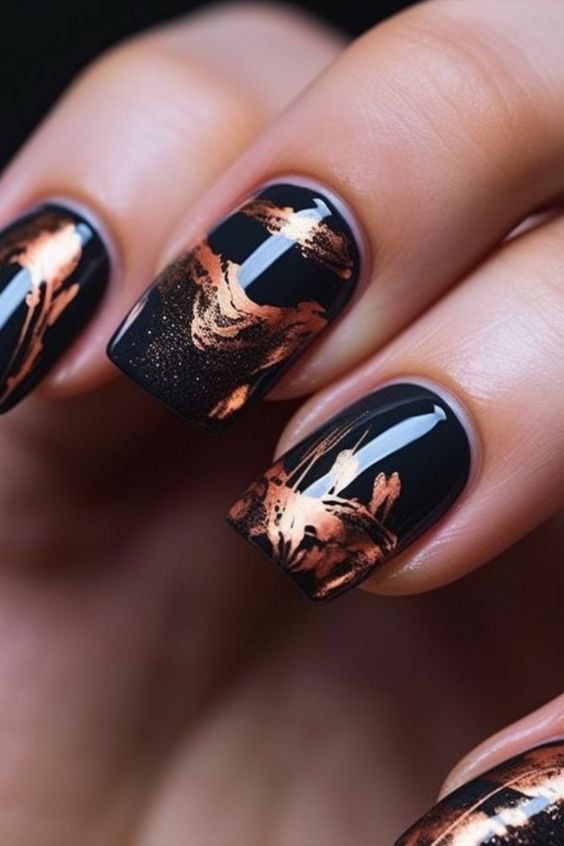 Holographic Black:
Choose holographic black nail polish to capture the enchantment of the New Year with its sparkling effect.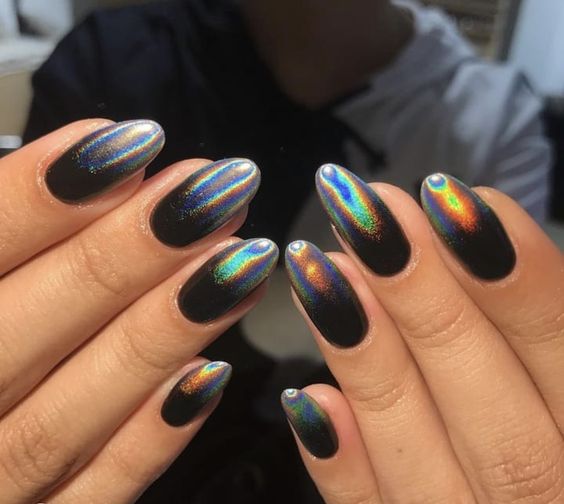 Black and White Abstract Art:
Get creative with abstract black and white nail art that showcases your unique style.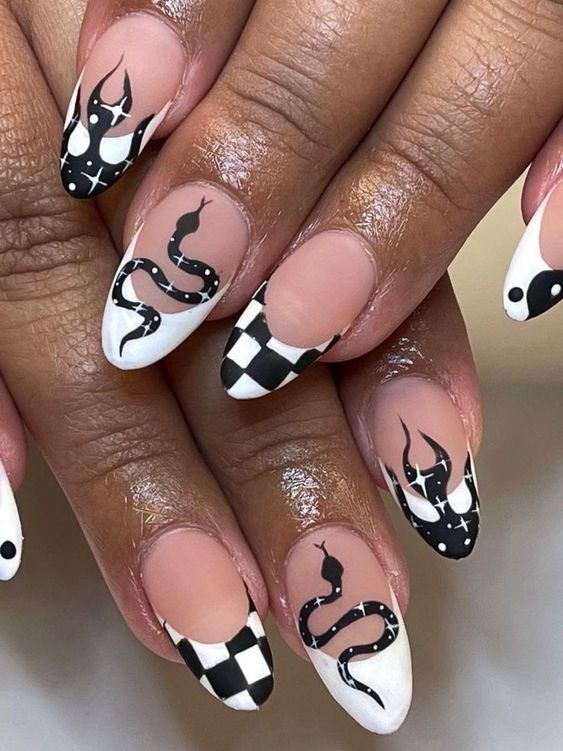 Constellation Nails:
Paint the night sky with intricate constellation designs on your black nails for a celestial look.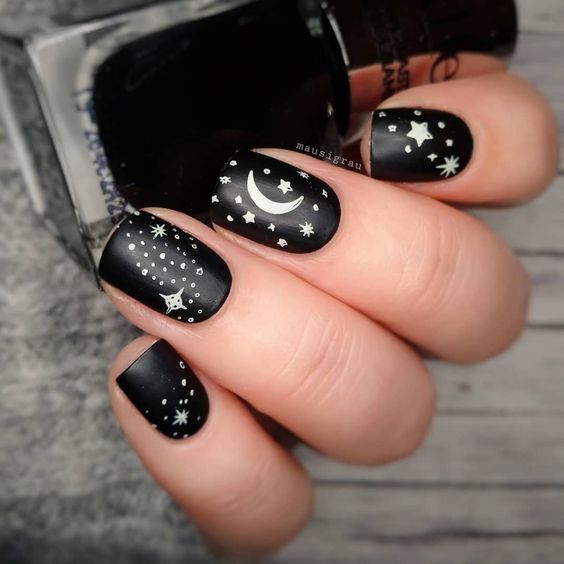 Countdown Clock Nails:
Welcome the New Year with nails that feature a countdown clock or numbers to mark the moment.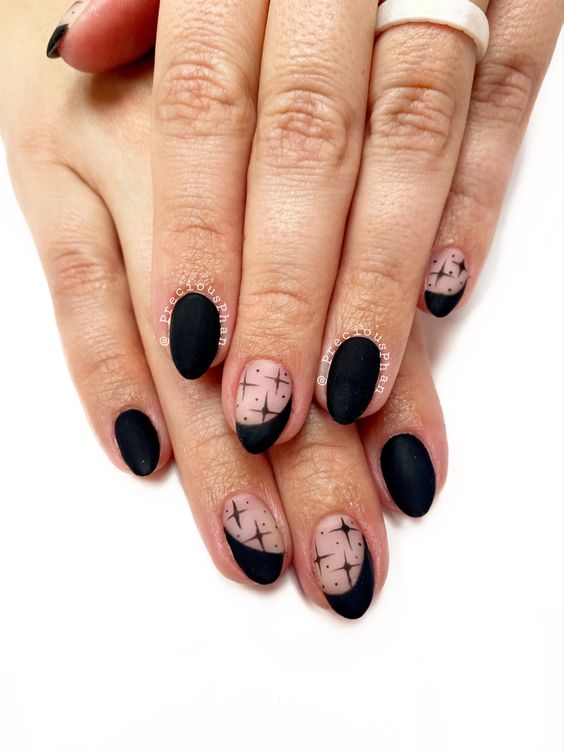 Save Pin