Nails
15 Chic Short Chrome Nail Design Ideas
Short chrome nails offer a combination of sophistication and practicality, merging the allure of chrome nail polish with the convenience of shorter nail lengths. In this article, we present 15 chic short chrome nail design ideas that will inspire you to create stunning and stylish manicures that are perfect for everyday wear or special occasions.
1. Classic Short Chrome Nails:
Embrace the timeless beauty of short nails enhanced with the luxurious shine of chrome polish for an elegant and captivating look.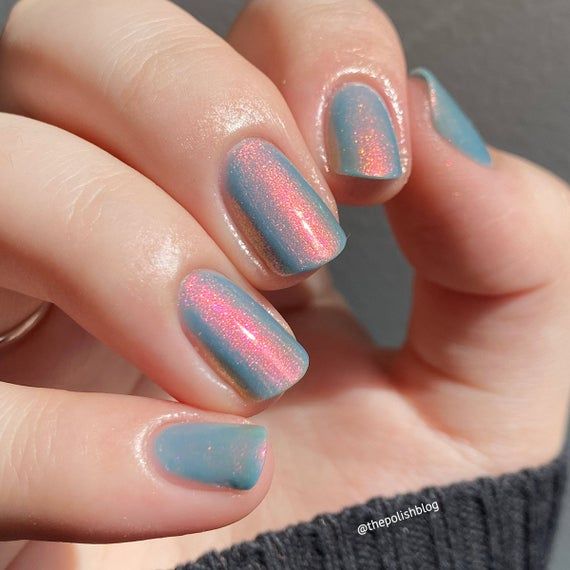 2. Short Chrome French Tips:
Give the classic French manicure a modern twist by incorporating chrome as the base color or tips for a refined and stylish nail design.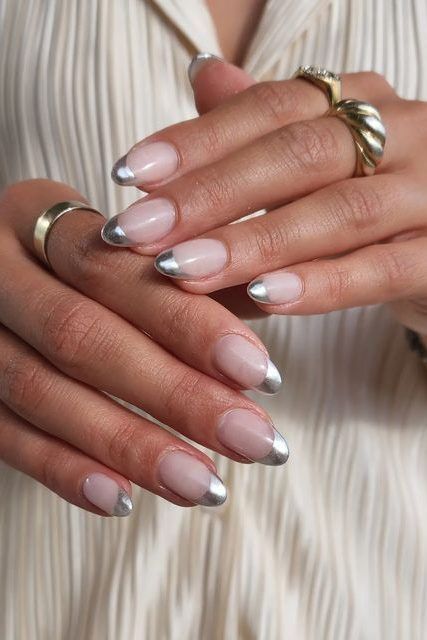 3. Short Chrome and Matte Accents:
Create contrast by combining chrome with matte accents or designs, adding depth and texture to your manicure.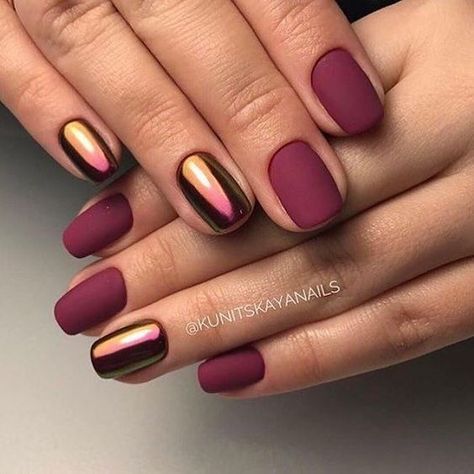 4. Short Holographic Chrome Nails:
Opt for a holographic chrome polish that adds multidimensional shimmer to your short nails for an enchanting and eye-catching effect.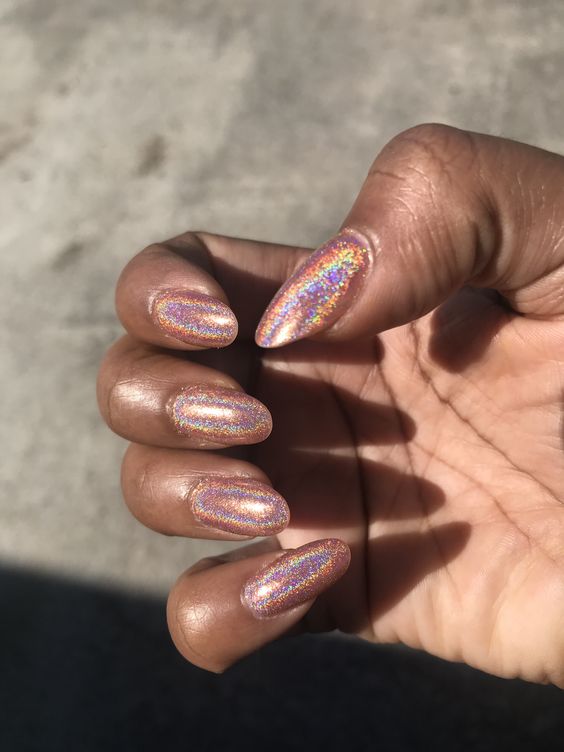 5. Short Chrome Negative Space Nails:
Experiment with negative space designs, leaving portions of your short nails bare and enhancing the chrome accents.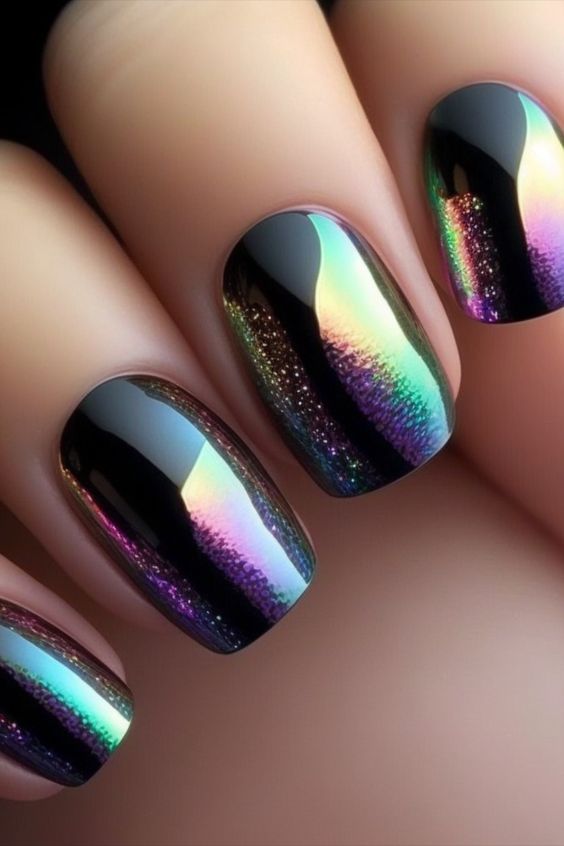 6. Short Chrome Geometric Nail Art:
Incorporate geometric patterns or lines using chrome polish on your short nails for a contemporary and edgy nail design.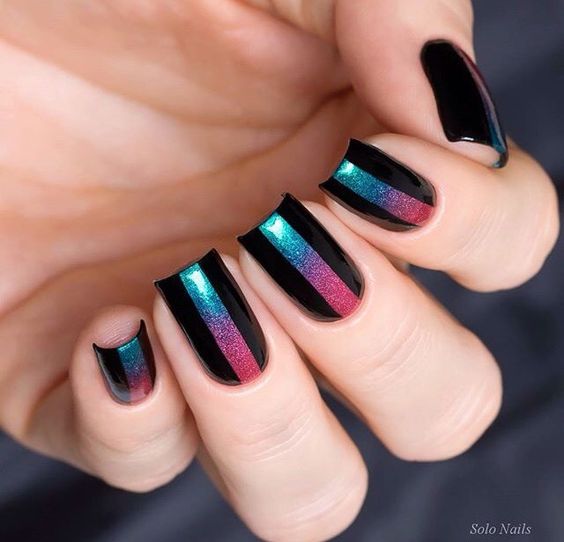 7. Short Chrome and Glitter Accents:
Add a touch of sparkle by incorporating glitter accents on your short chrome nails, creating a dazzling and captivating look.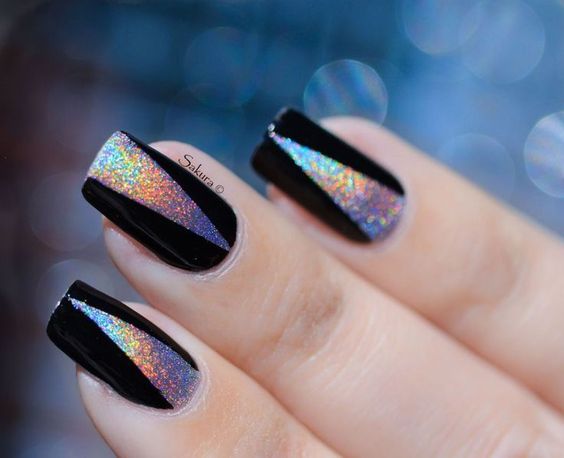 8. Short Chrome and Pastel:
Pair chrome with soft pastel accents or details for a delicate and charming nail design.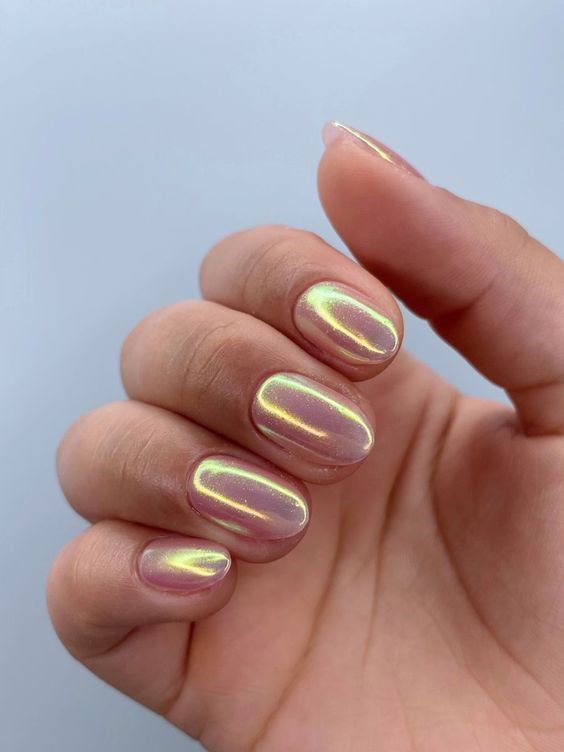 9. Short Chrome Almond Nails:
Choose almond-shaped short nails with chrome polish for a sophisticated and elegant nail design.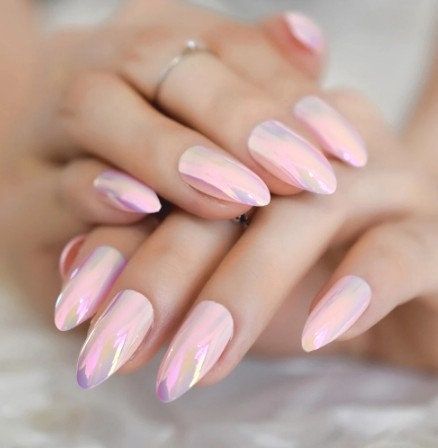 10. Short Chrome and Metallic Accents:
Incorporate other metallic shades, such as gold or silver, into your short chrome nail design for a unique and captivating look.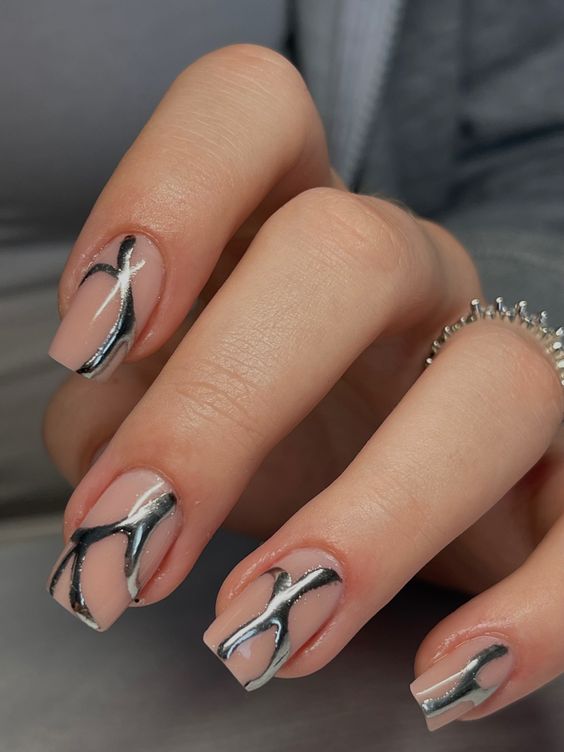 11. Short Chrome and Rhinestone Accents:
Embellish your short chrome nails with rhinestones or gemstones for a touch of opulence and glamour.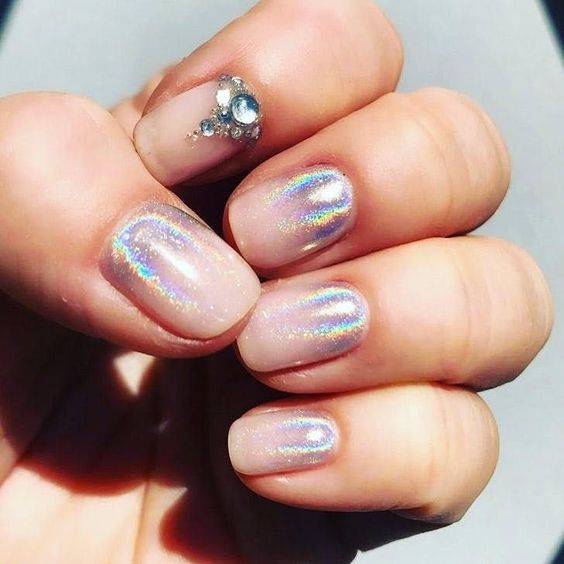 12. Short Chrome Stamping Designs:
Experiment with stamping designs on your short chrome nails, adding intricate patterns or details for an elegant touch.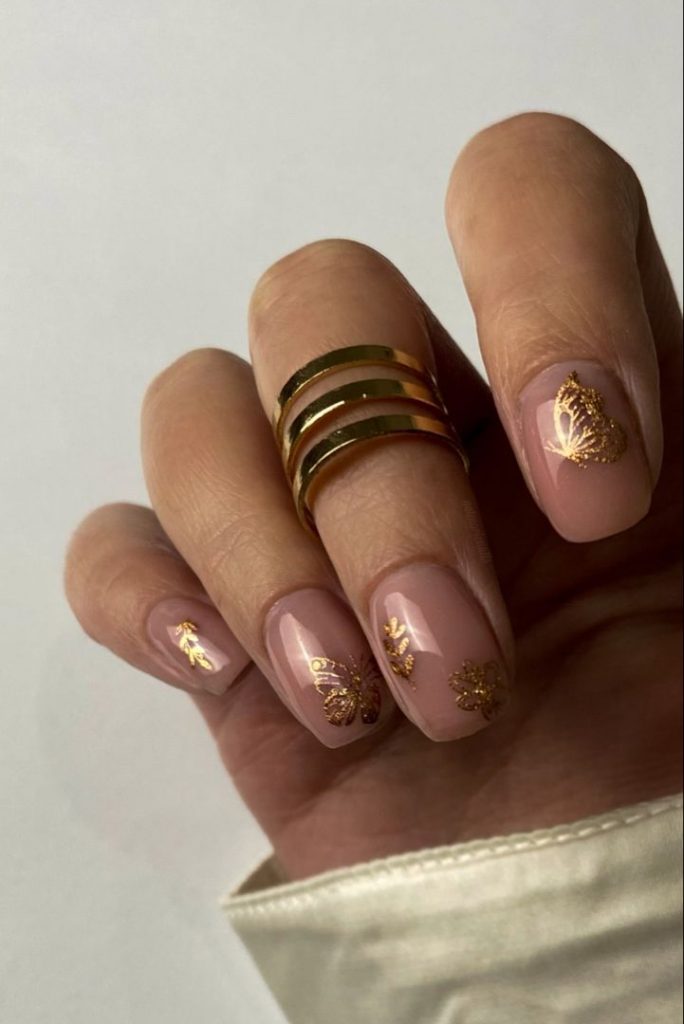 13. Short Chrome and Floral Nail Art:
Add a touch of nature with delicate floral patterns or accents using chrome polish on your short nails for a fresh and feminine appearance.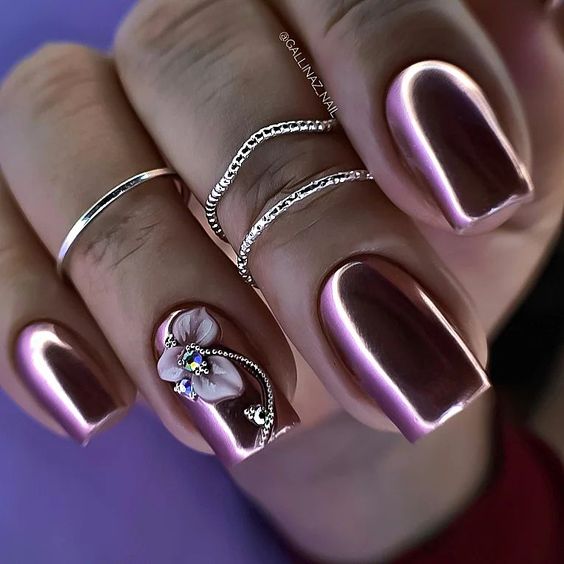 14. Short Chrome and Black Accents:
Create contrast by incorporating black accents or designs into your short chrome manicure for a bold and striking look.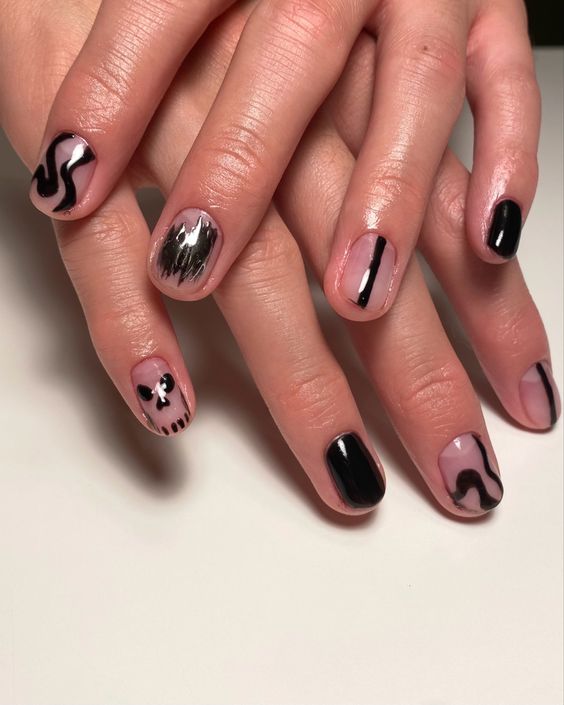 15. Short Chrome and Pearl Accents:
Elevate your short chrome nails with delicate pearl accents, adding a touch of sophistication and refinement.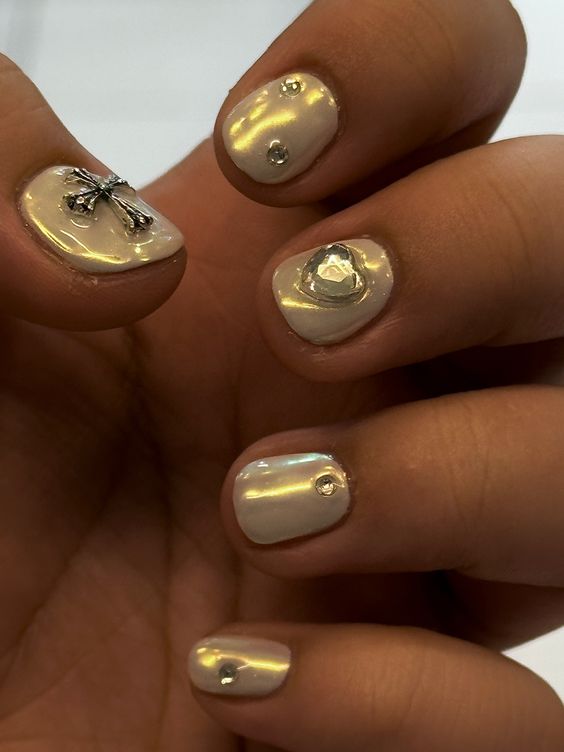 Save Pin