Nails
15 Chic White Chrome Nail Design Ideas
White chrome nails exude an air of elegance and sophistication, combining the purity of white with the captivating mirror-like finish of chrome nail polish. This combination creates a modern and timeless look that's perfect for various occasions. In this article, we present 15 chic white chrome nail design ideas that will inspire your next nail art masterpiece.
1. Classic White Chrome Nails:
Embrace the purity of white enhanced with the luxurious shine of chrome polish for an elegant and understated manicure.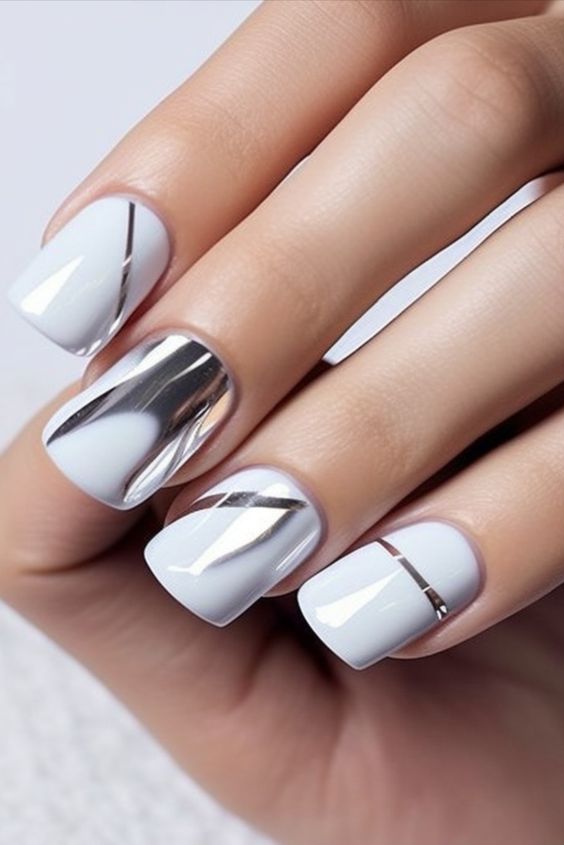 2. White Holographic Chrome Nails:
Choose a holographic white chrome polish that adds multidimensional shimmer to your nails for a mesmerizing and ethereal effect.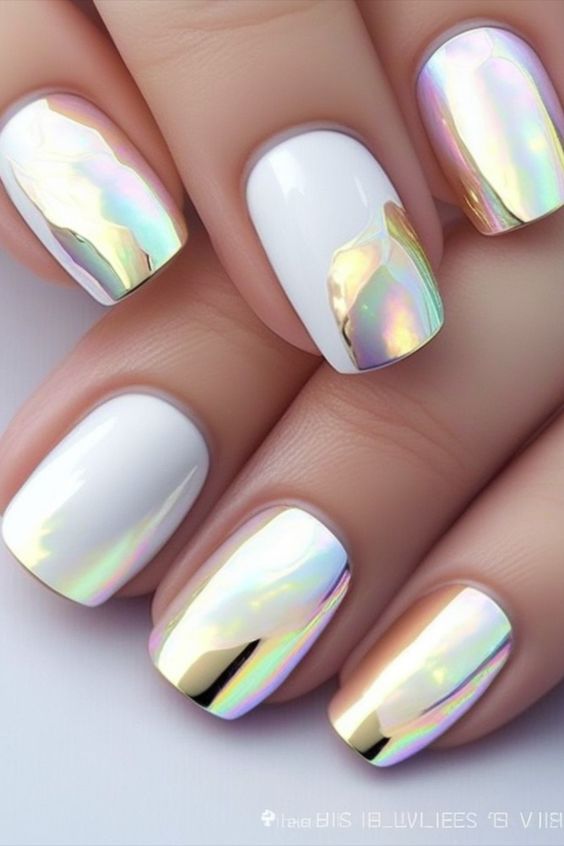 3. White and Silver Gradient:
Blend white and silver chrome polishes to create a gradient effect that transitions from softness to dazzling allure.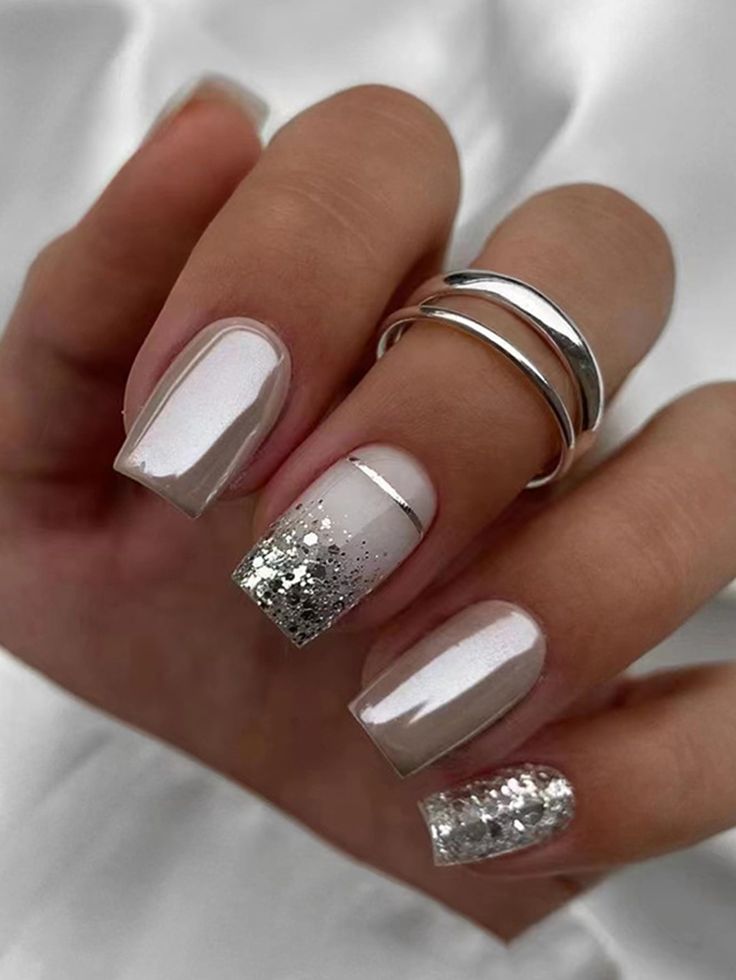 4. White Chrome French Tips:
Give the classic French manicure a contemporary twist by incorporating white chrome tips for a chic and refined nail design.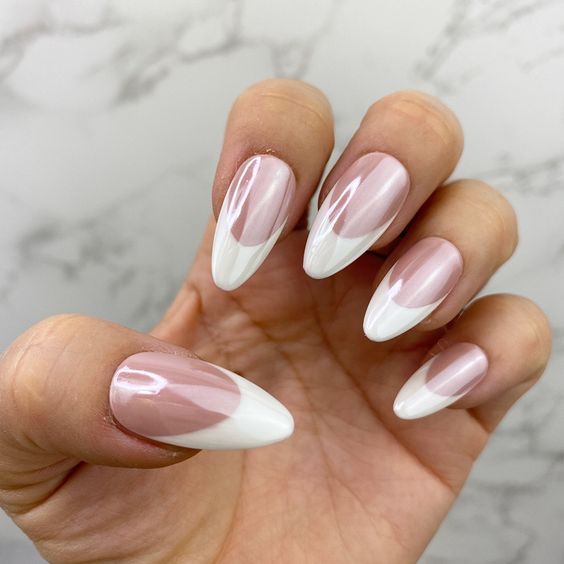 5. White Chrome Ombré Nails:
Achieve a seamless ombré effect by blending white and chrome polishes for a stunning and captivating manicure.
6. Geometric White Chrome Nail Art:
Create geometric patterns or lines using white chrome polish for a modern and edgy nail design.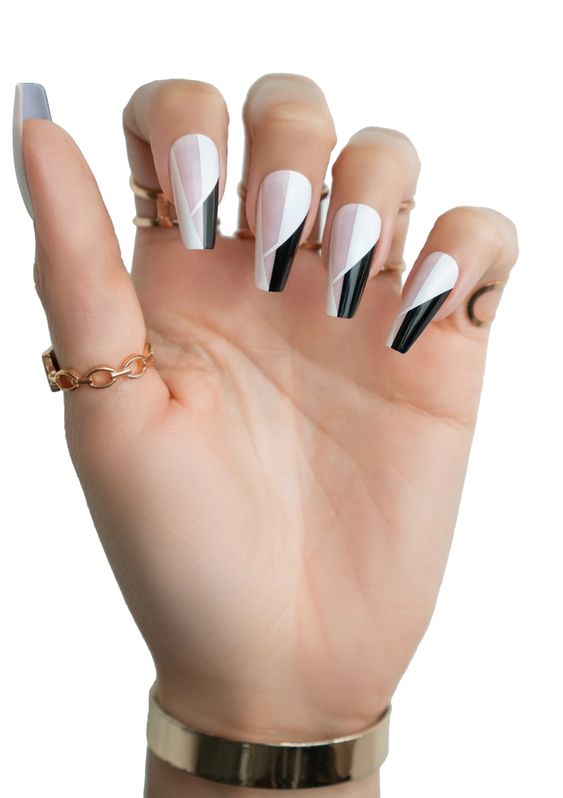 7. White Chrome Marble Nails:
Combine the elegance of marble with the captivating allure of white chrome for a luxurious and artistic manicure.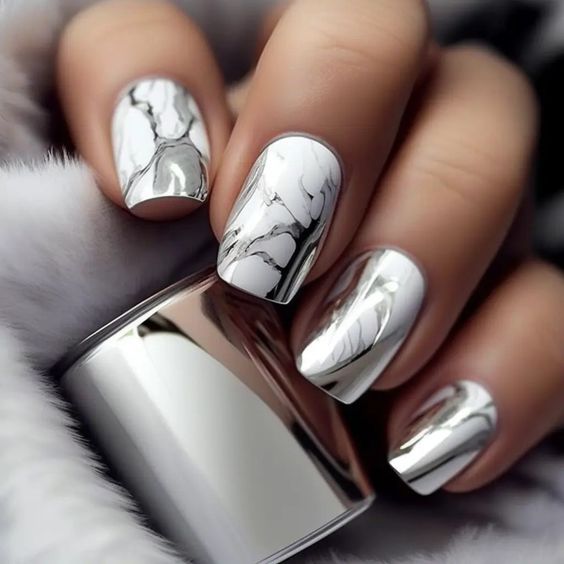 8. White Chrome Negative Space Nails:
Create negative space designs by leaving portions of your nails bare and incorporating white chrome polish for a unique and captivating look.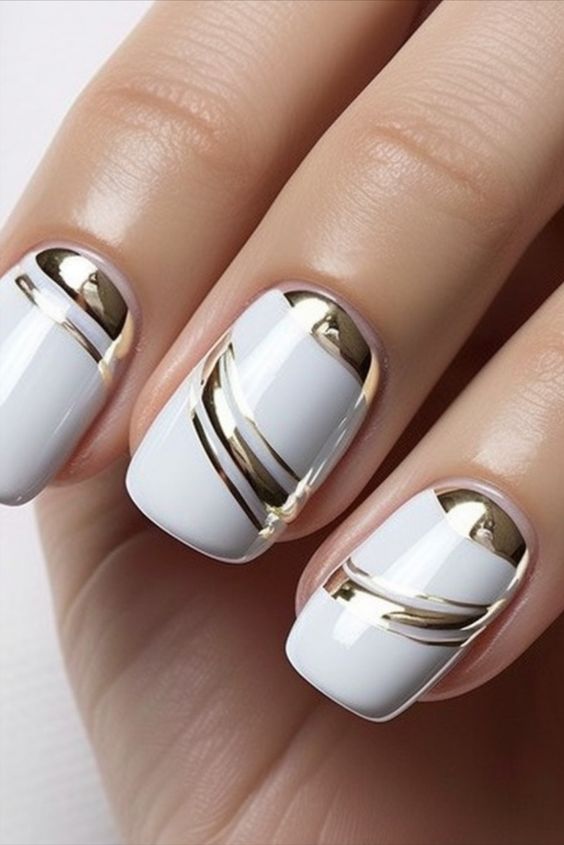 9. White Chrome with Rhinestone Accents:
Embellish your white chrome nails with rhinestones or gemstones for a touch of opulence and glamour that complements the metallic finish.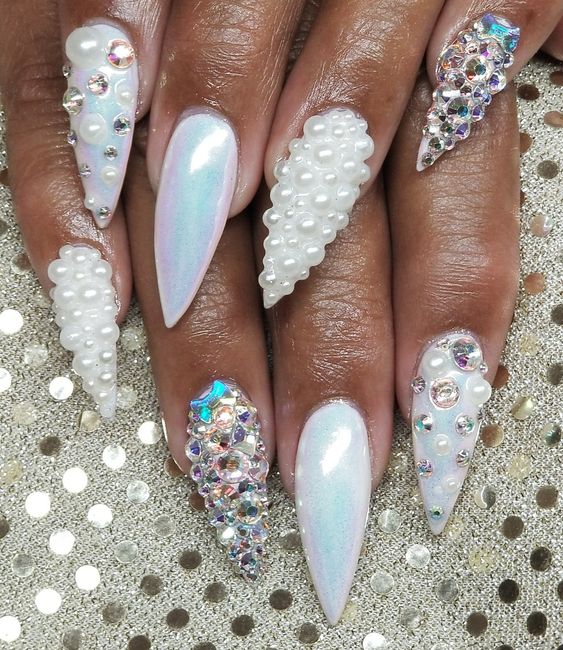 10. Abstract White Chrome Nail Art:
Let your creativity flow with abstract white chrome designs, using nail polish to create unique and artistic patterns.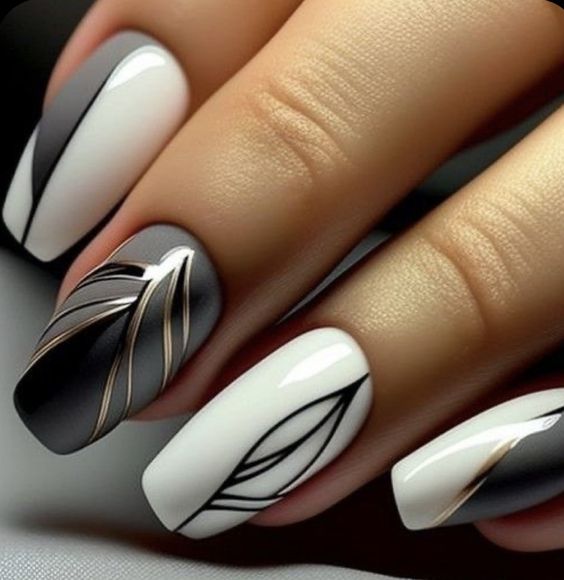 11. White Chrome Stamping Designs:
Add intricate patterns or designs to your white chrome nails using stamping techniques, enhancing the metallic allure.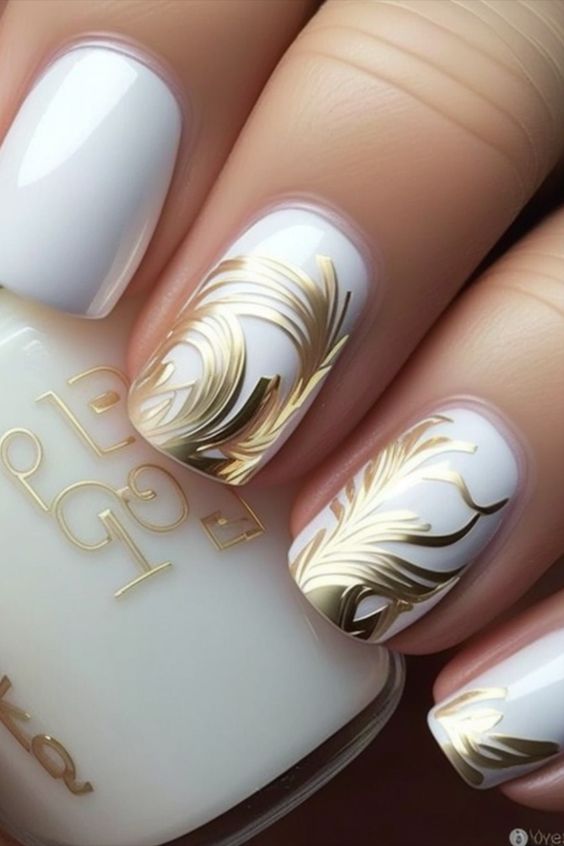 12. Matte White Chrome Nails:
Choose a matte top coat over your white chrome nails for a subtle and modern twist on the traditional chrome finish.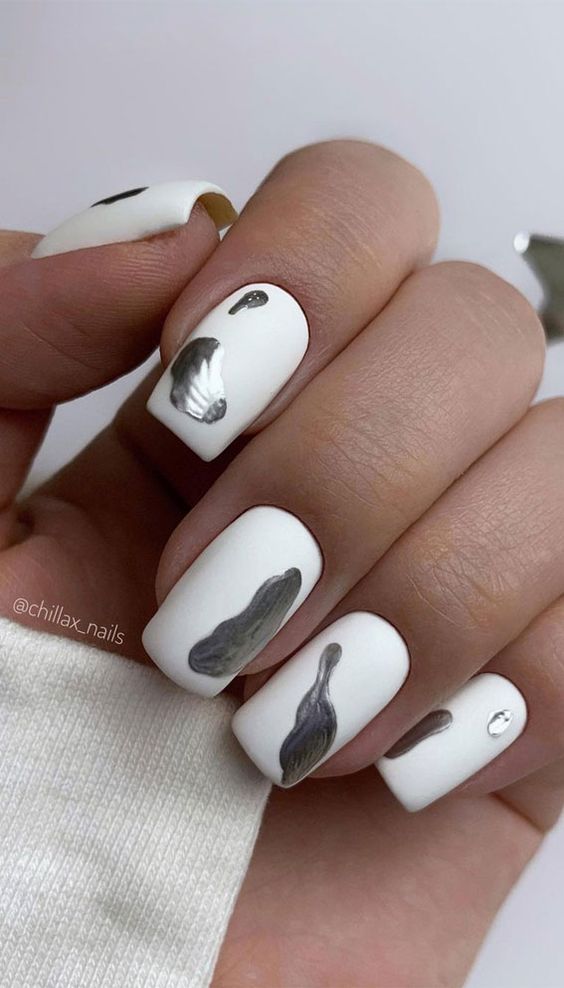 13. White Chrome and Pastel Accents:
Incorporate soft pastel accents or designs into your white chrome manicure for a delicate and charming nail art look.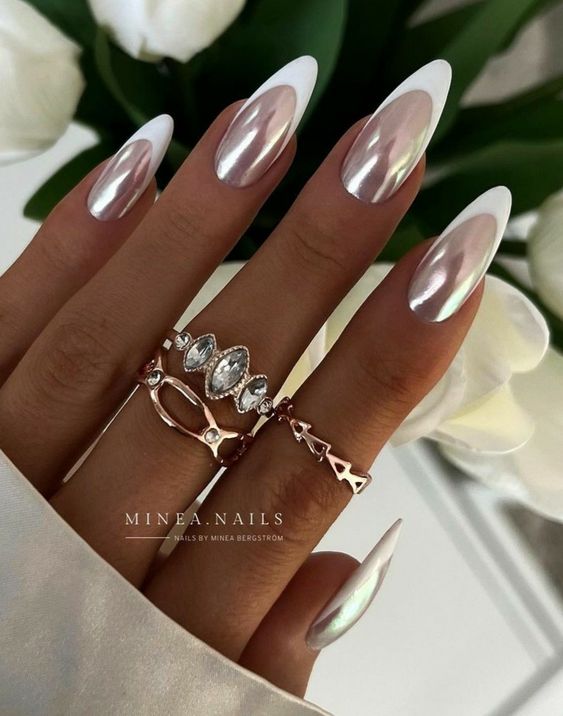 14. White Chrome Floral Nails:
Add delicate floral patterns or accents to your white chrome nails for a chic and feminine touch.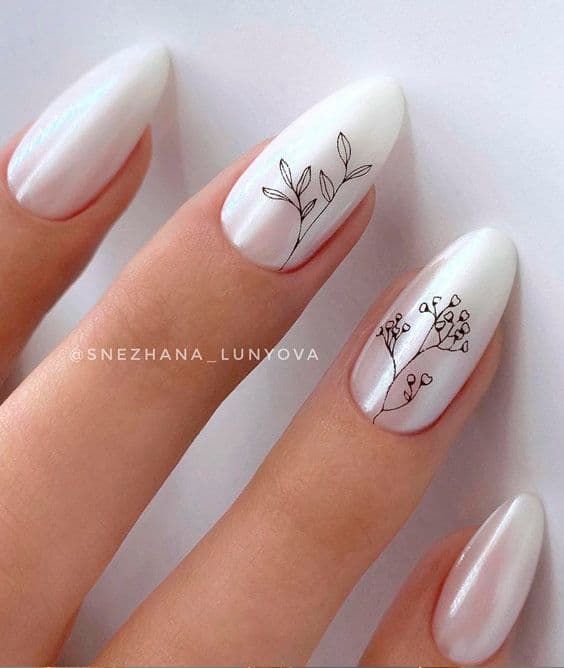 15. White Chrome Negative Space with Glitter:
Combine negative space design with glitter accents on your white chrome nails for a contemporary and dazzling nail art creation.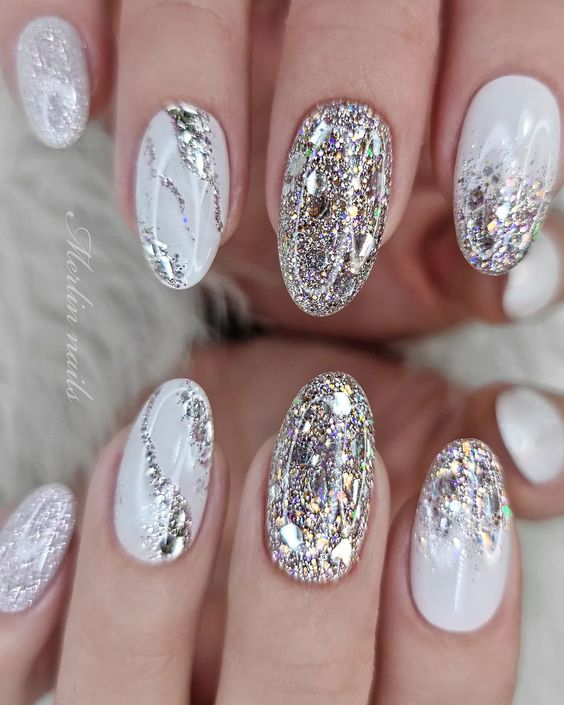 Save Pin