Nails
15 Enchanting Ombre Pink Nail Design Ideas
Ombre pink nail designs offer a beautiful and gradient transition of hues, blending different shades of pink to create a mesmerizing and eye-catching manicure. From soft pastels to vibrant fuchsias, ombre pink nails can be customized to suit various styles and occasions. In this article, we present 15 enchanting ombre pink nail design ideas that will inspire your next nail art creation.
Subtle Pink Ombre Nails:
Blend pale pink shades from light to dark for a subtle and delicate ombre effect that exudes elegance.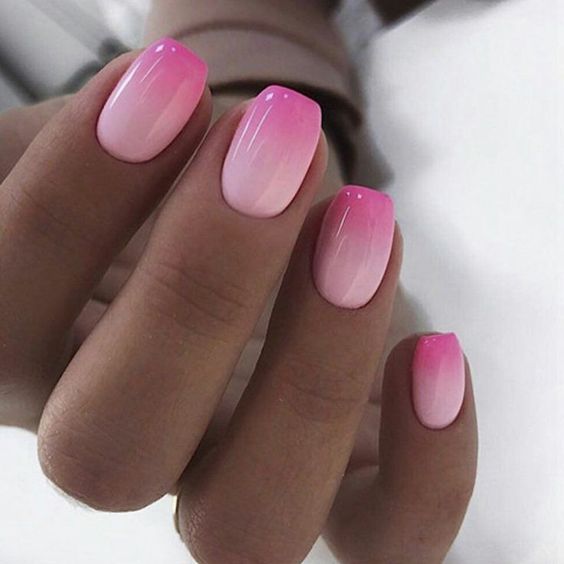 Pink to White Gradient Nails:
Create an ethereal look by transitioning from deep pink to a crisp white shade, achieving a clean and airy ombre.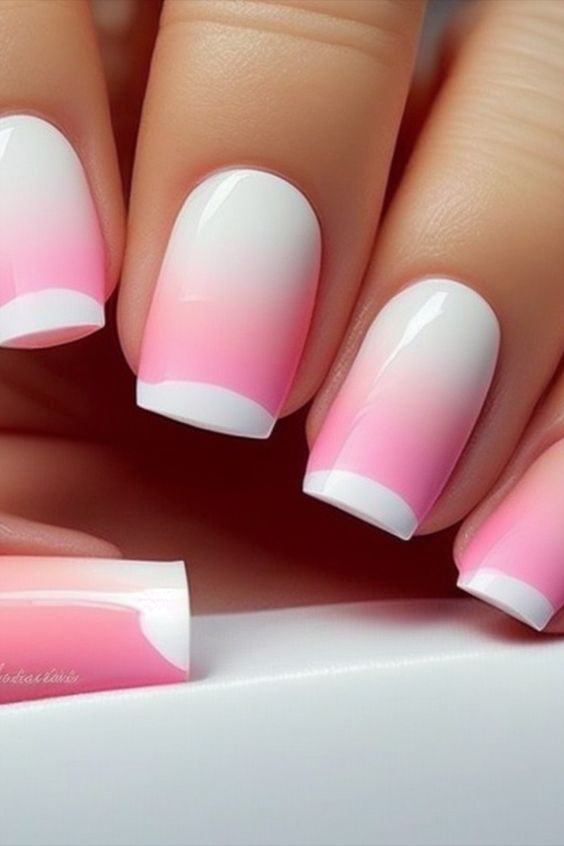 Pastel Pink Sunset Nails:
Blend soft pastel pink hues with a touch of orange or peach, mimicking the colors of a romantic sunset.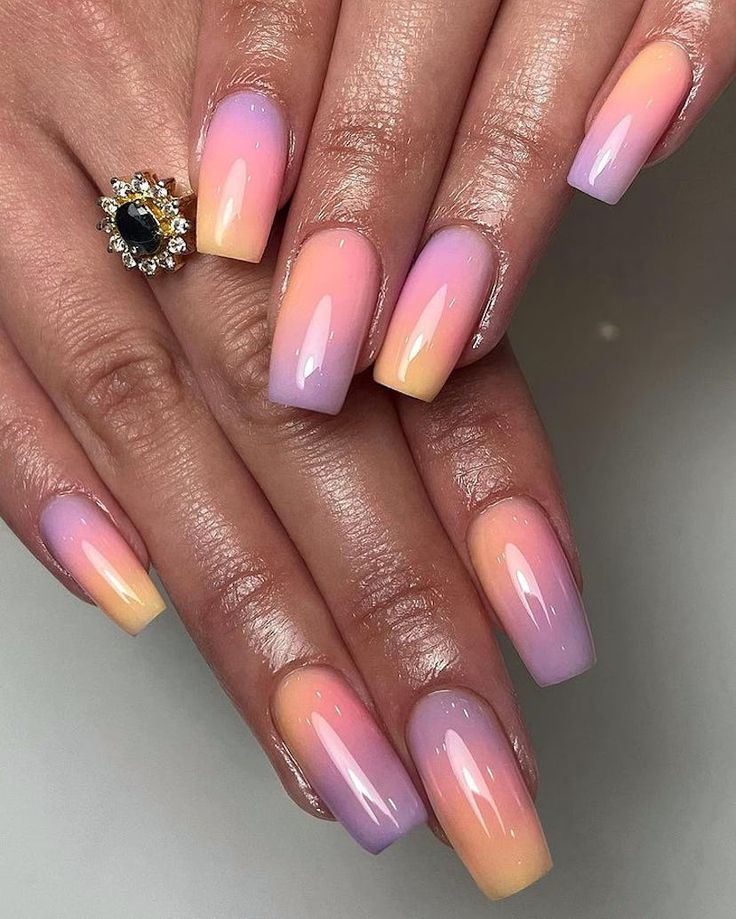 Fuchsia to Blush Ombre Nails:
Combine bold fuchsia with soft blush pink for a striking and dynamic ombre nail design.
Glitter Ombre Nails:
Add a touch of glamour by incorporating glitter into your pink ombre nail design, creating a dazzling and eye-catching effect.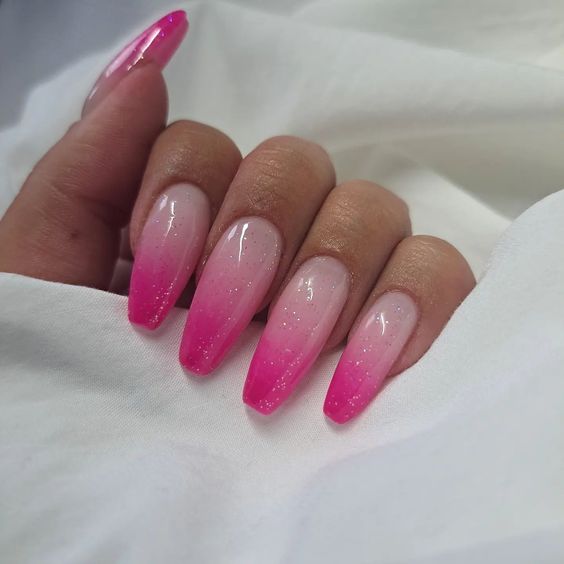 Metallic Pink Ombre Nails:
Opt for metallic pink shades that transition seamlessly, adding a touch of opulence to your ombre manicure.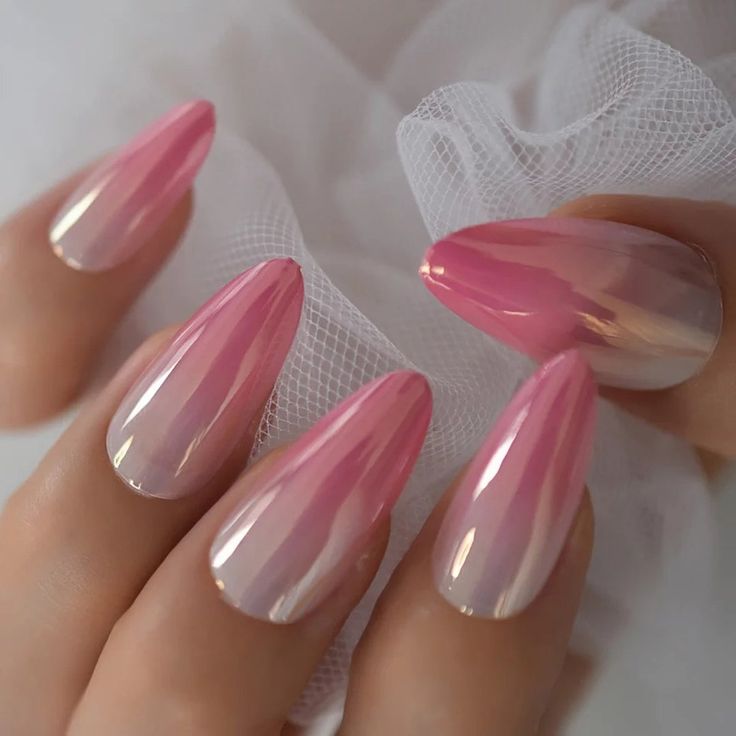 Pink to Mauve Gradient Nails:
Blend pink with mauve tones for a sophisticated and versatile ombre nail art that complements various skin tones.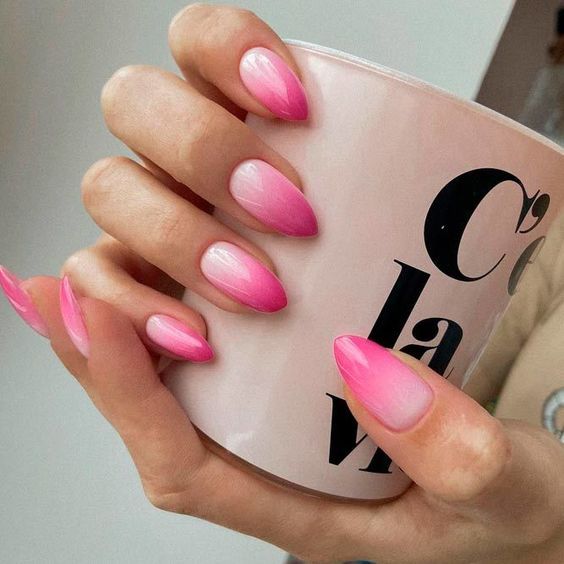 Floral Ombre Nail Art:
Adorn your ombre pink nails with delicate floral patterns or accents, achieving a feminine and charming manicure.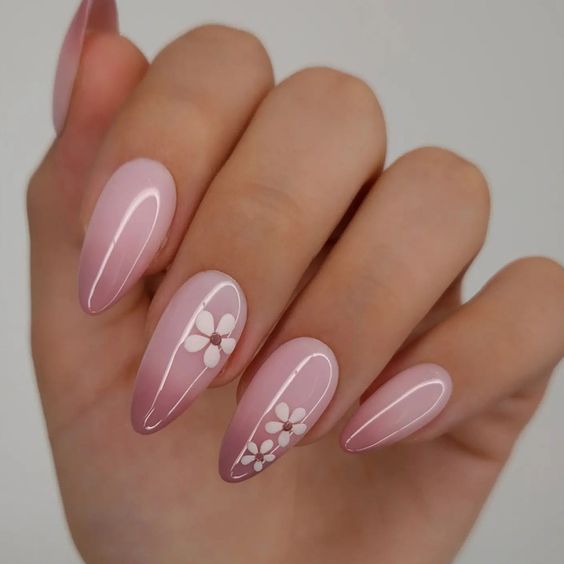 Reverse Ombre Nails:
Start with a deep pink shade at the base and transition to a lighter pink towards the tips for a unique and captivating reverse ombre.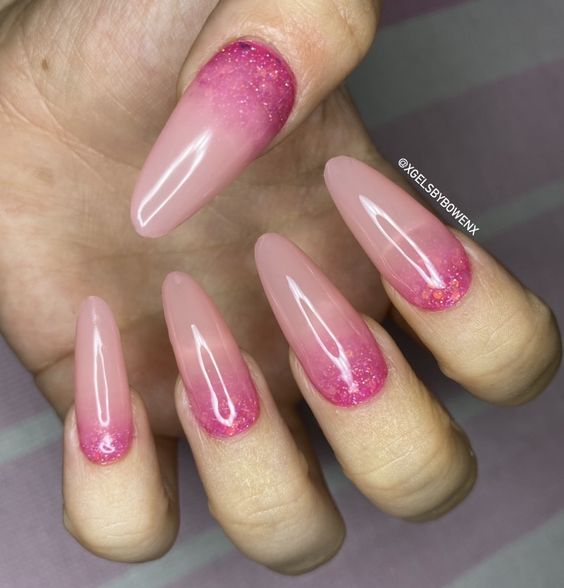 Textured Pink Ombre Nails:
Add texture to your ombre nails with techniques like matte finish, studded accents, or 3D embellishments for a tactile and artistic design.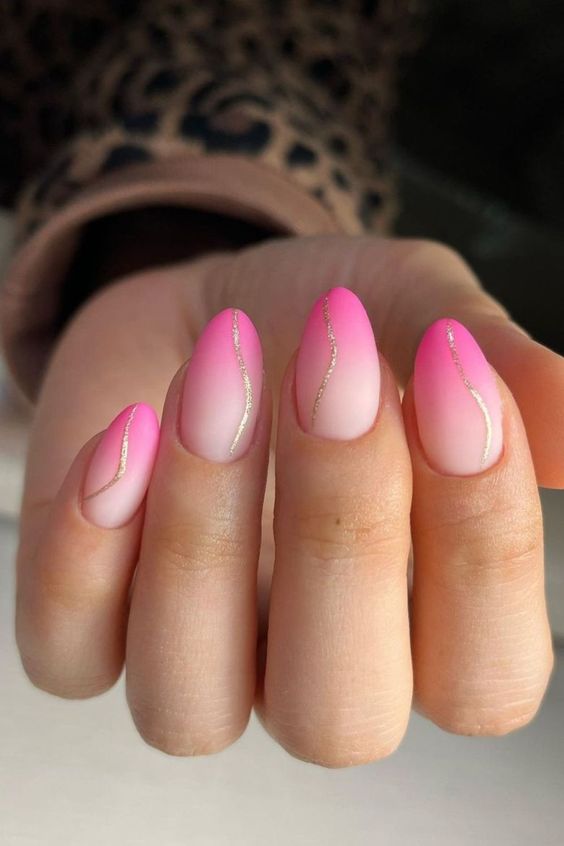 Watercolor Pink Ombre Nails:
Achieve a dreamy watercolor effect by blending different shades of pink for a soft and romantic ombre manicure.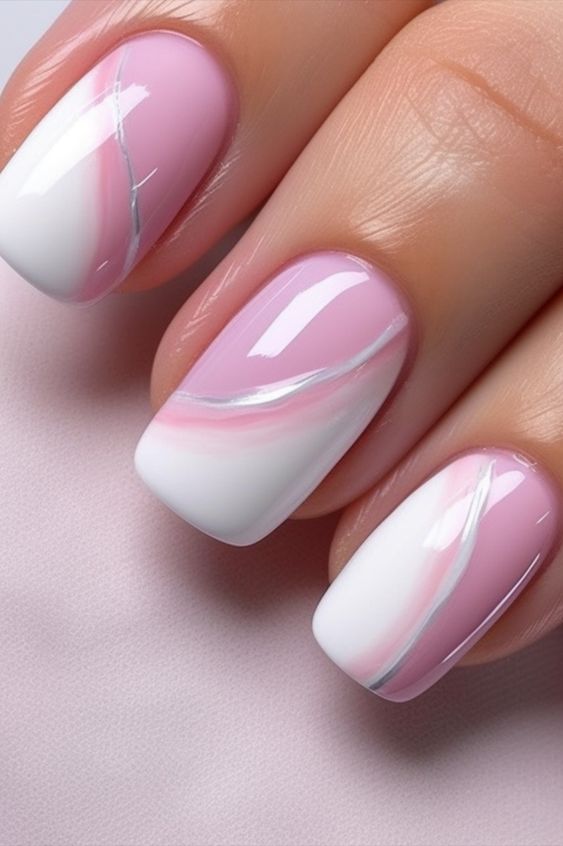 Bold Pink Gradient Nails:
Opt for a bold and vibrant gradient of pink shades, creating an eye-catching and lively ombre design.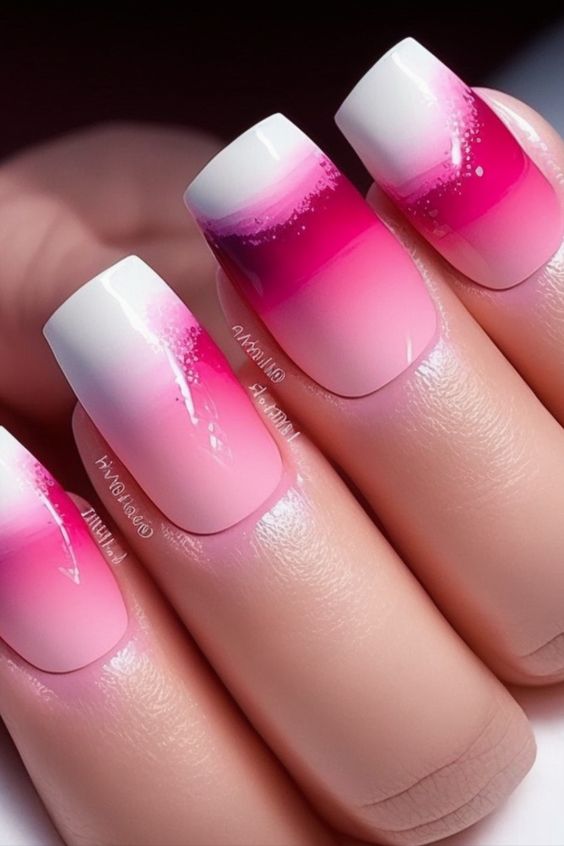 Pastel Pink to Silver Ombre Nails:
Transition from pastel pink to a shimmering silver shade for a chic and glamorous ombre nail art.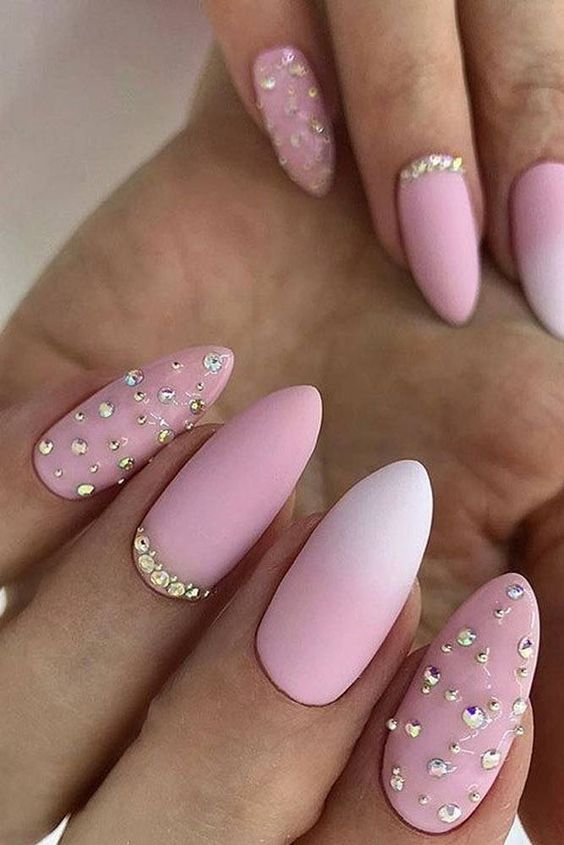 Sparkling Pink Fade:
Combine different shades of pink with glitter accents for a sparkling and enchanting ombre manicure.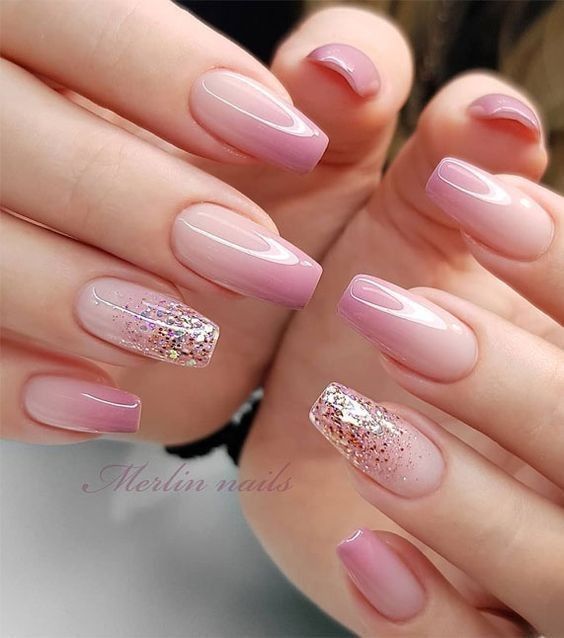 Mixed Pink Ombre Nails:
Blend various pink shades, from light to dark, for a mixed and dynamic ombre nail design that captures attention.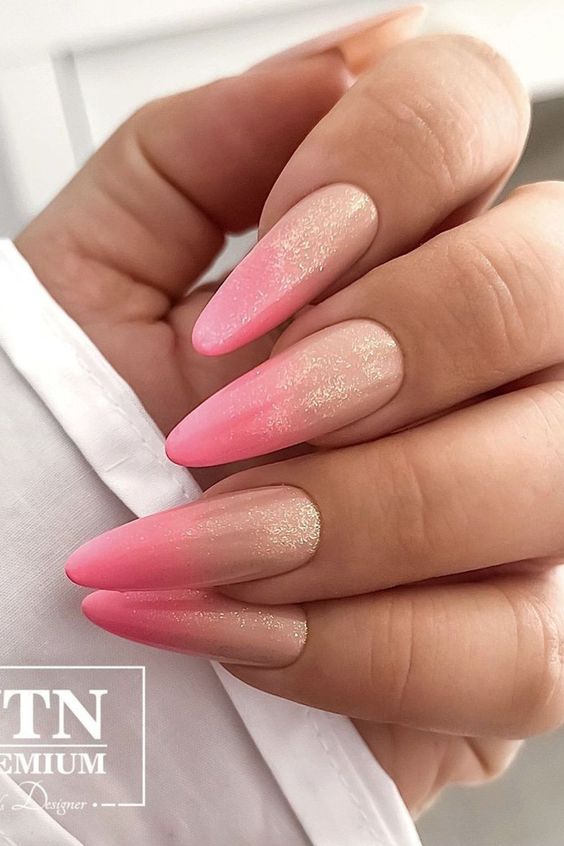 Save Pin