Nails
15 French Winter Snowflake Nail Ideas for 2023-2024
Snowflakes are the quintessential symbols of winter, and they make for beautiful and intricate nail art designs. Combine the classic elegance of French manicures with delicate snowflake patterns, and you'll have a perfect winter-inspired nail look for 2023-2024. Here are 15 French winter snowflake nail ideas to inspire your nail art:
1. Classic White Tips with Snowflakes
Start with a traditional French manicure, and then add hand-painted or stamped snowflakes on one or two accent nails.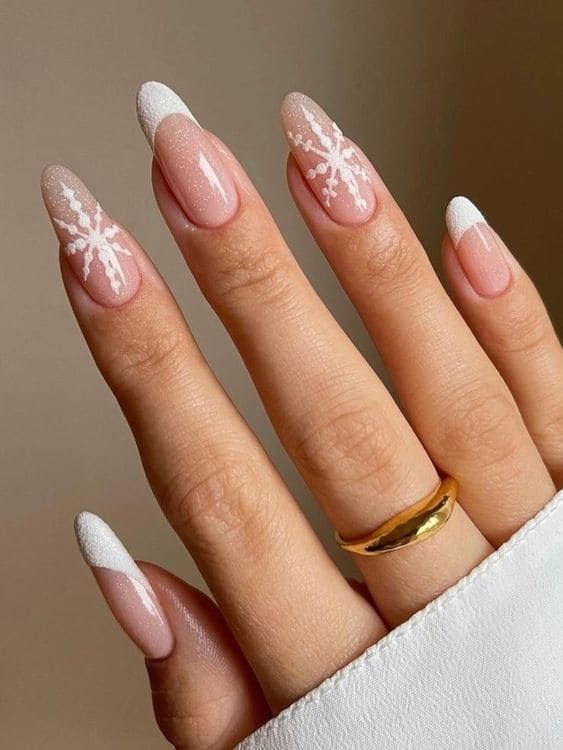 2. Icy Blue Snowflakes
Give your nails a frosty feel by opting for light blue or icy blue tips and adorning them with detailed snowflake designs.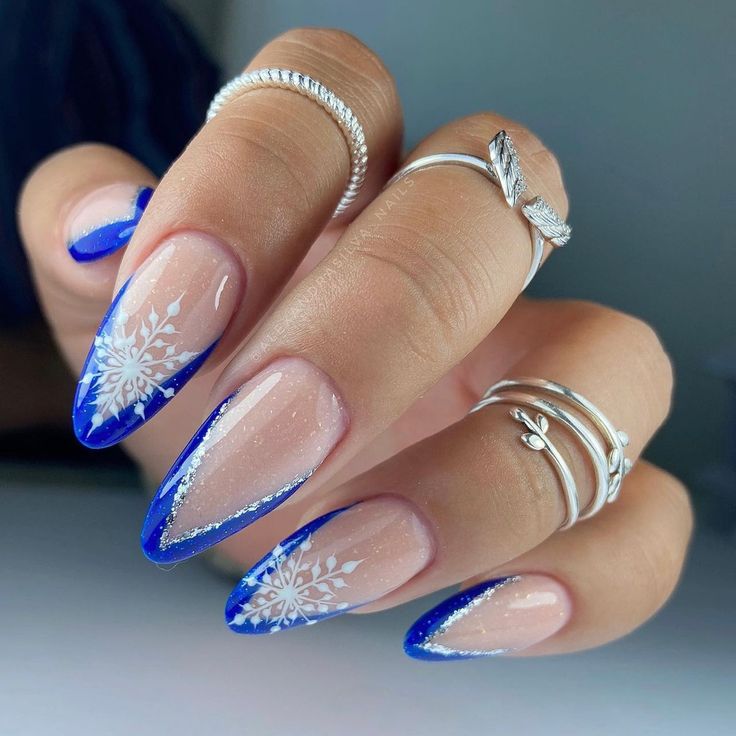 3. Silver Snowflake Accents
Enhance your French manicure with silver accents and delicate silver snowflakes on top for a sparkling winter look.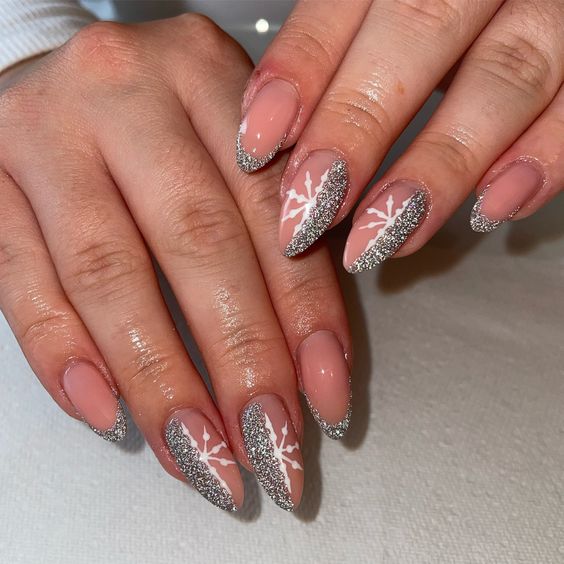 4. Glittering Snowflakes
Incorporate glitter into your French tips and add intricately designed snowflakes to create a glamorous winter-inspired manicure.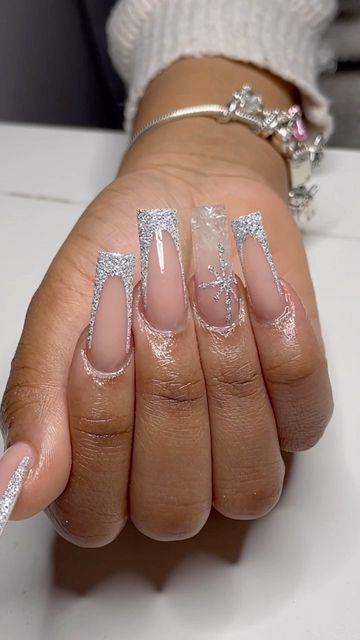 5. Matte Snowflake Elegance
Choose a matte finish for your French tips and then embellish them with matte white snowflakes for an understated yet chic winter design.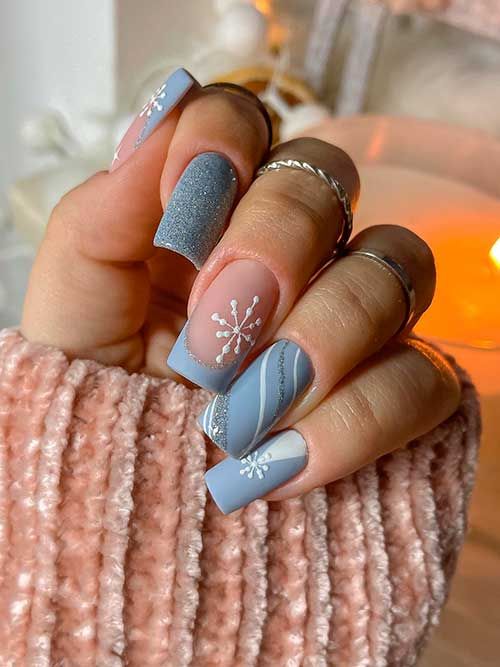 6. Snowstorm Nails
Create the illusion of a gentle snowstorm by adding multiple tiny snowflakes across all your nails, maintaining the classic French base.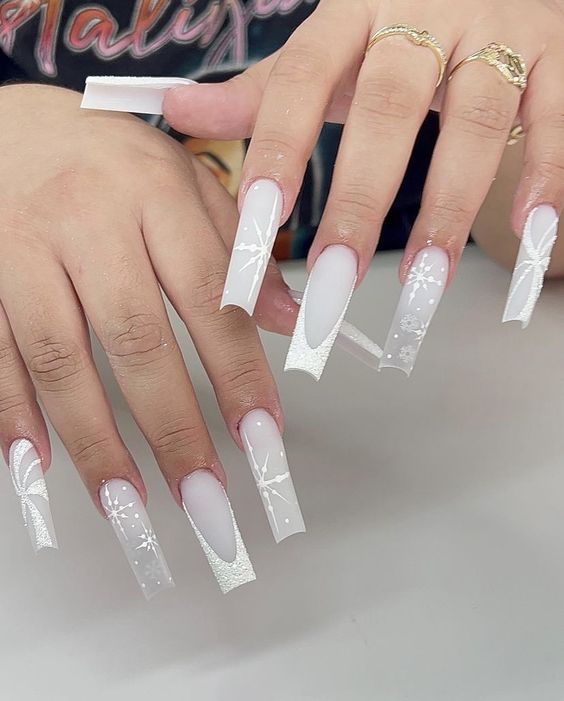 7. Iridescent Snowflakes
Opt for iridescent or holographic nail polish for your French tips and accentuate them with subtle iridescent snowflake designs.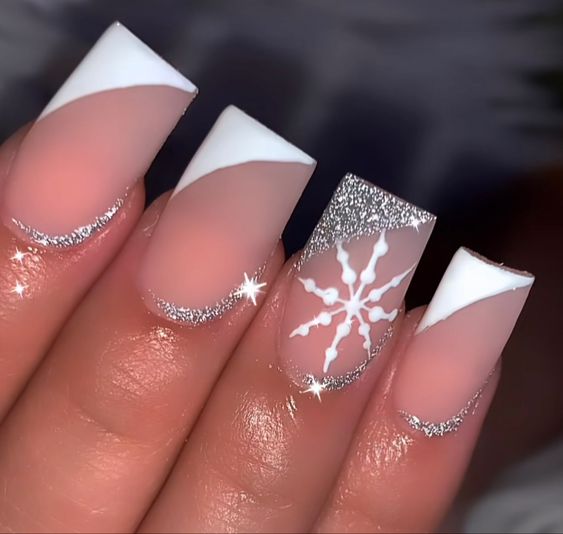 8. Golden Snowflakes
Pair your classic French tips with luxurious gold snowflake accents, adding a touch of warmth to your winter nails.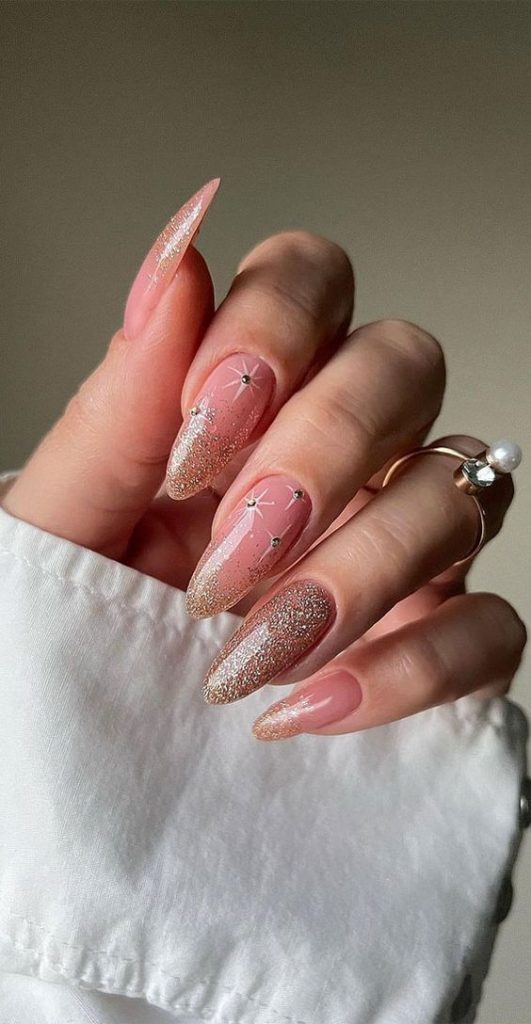 9. Negative Space Snowflakes
Embrace the negative space trend by leaving portions of your nails bare and using it to showcase intricate snowflake patterns.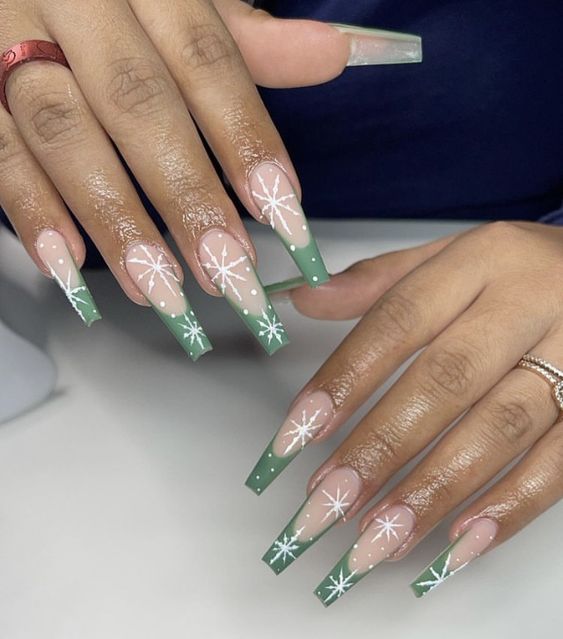 10. Cute Snowflake Tips
Add adorable snowflake tips by placing miniature snowflakes near the tips of your nails, maintaining a clean and polished base.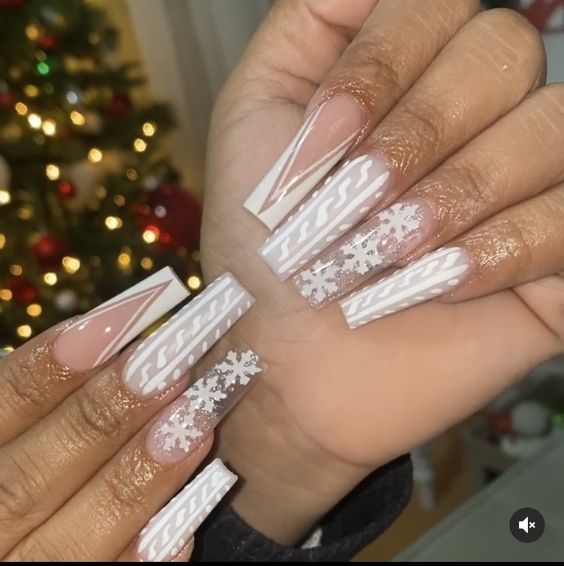 11. Frozen-Inspired Snowflakes
Channel the magic of Disney's "Frozen" by incorporating Elsa's iconic snowflake designs into your French manicure.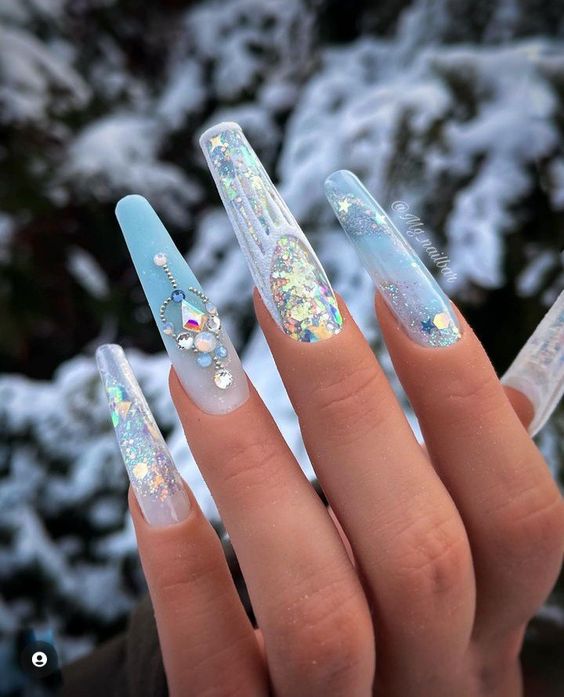 12. Geometric Snowflakes
Experiment with geometric snowflake patterns to achieve a modern and artsy winter nail look.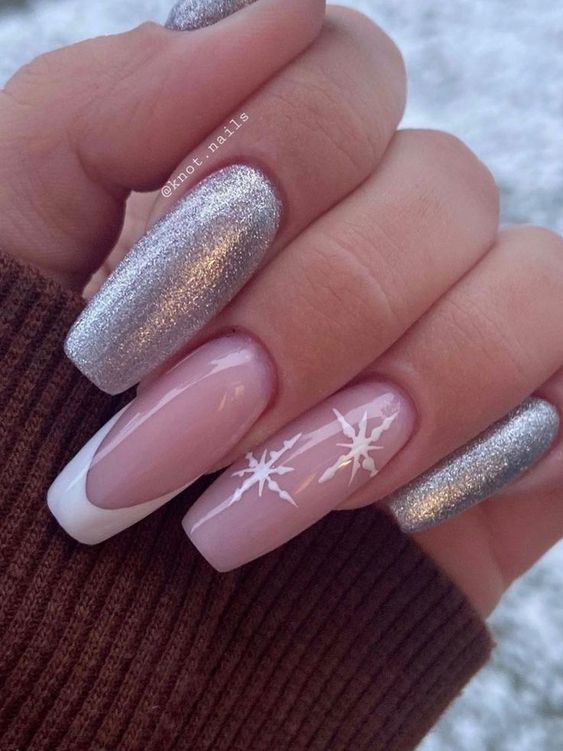 13. Snowflake Accents with Rhinestones
Combine delicate snowflake designs with tiny rhinestones or crystals for a touch of glamour and sophistication.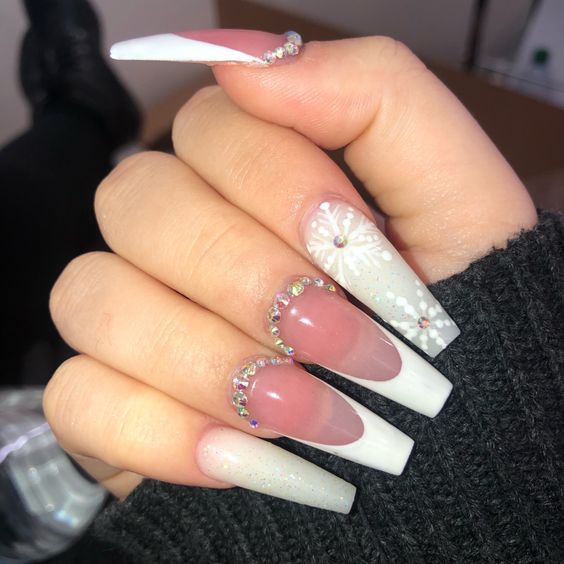 14. Ombre Snowflakes
Create a gradient effect by blending your French tips into your natural nails and adding snowflakes that transition from subtle to bold.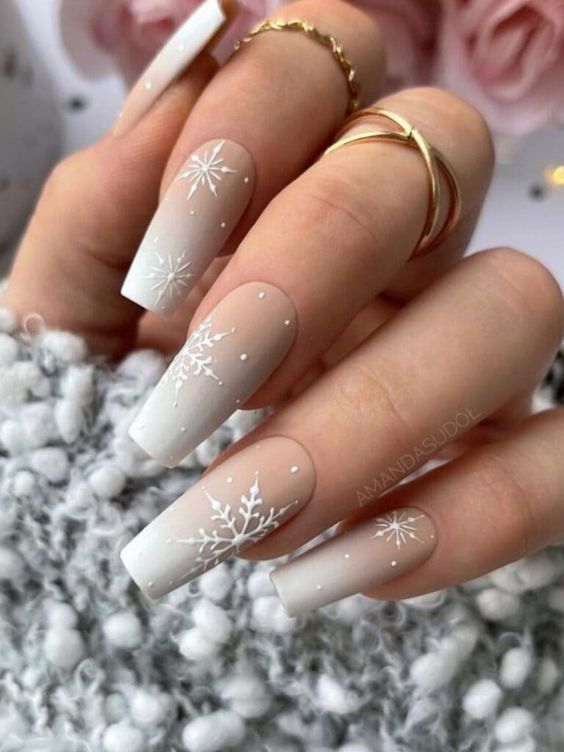 15. 3D Snowflake Nail Charms
For a unique and eye-catching design, attach 3D snowflake nail charms to your French nails for added dimension and style.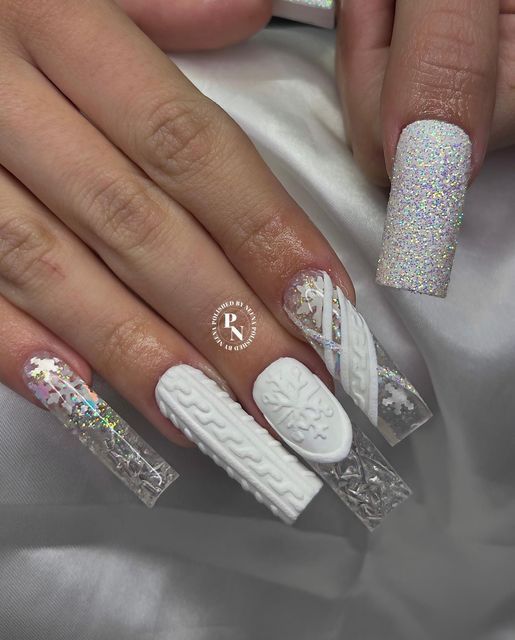 Save Pin