Nails
15 Gorgeous Purple Nail Ideas for Winter 2023-2024
Purple nails can add a touch of royalty, sophistication, and intrigue to your winter look. Whether you prefer deep and regal purples or soft and dreamy lavender shades, there are plenty of purple nail ideas to explore. Here are 15 gorgeous purple nail ideas to inspire your winter manicures in 2023-2024:
1. Royal Purple Elegance
Opt for a deep and rich royal purple nail color for an elegant and regal winter look.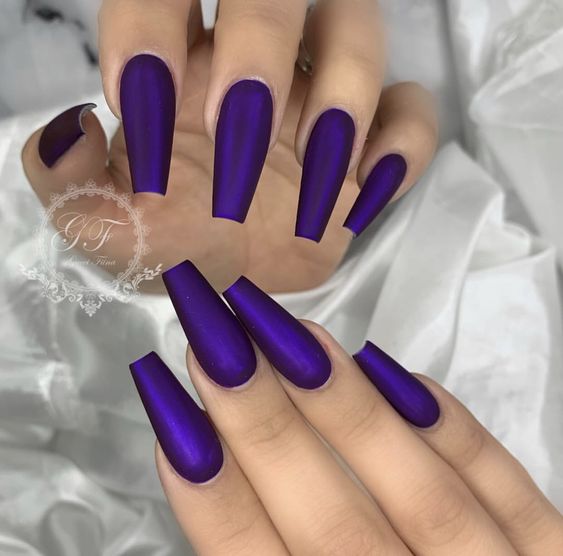 2. Lavender Dreams
Choose soft and dreamy lavender nail polish to achieve a delicate and feminine manicure.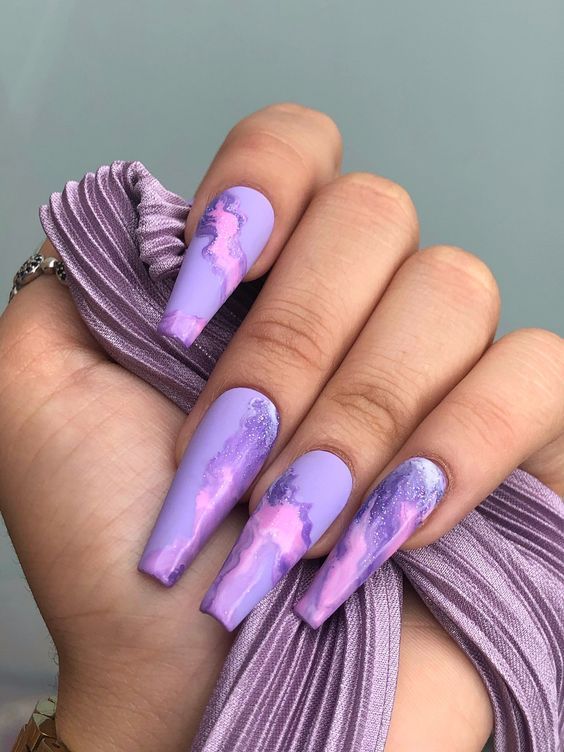 3. Glittering Amethyst Accents
Add a touch of glamour with purple nails that feature shimmering amethyst accents or glitter.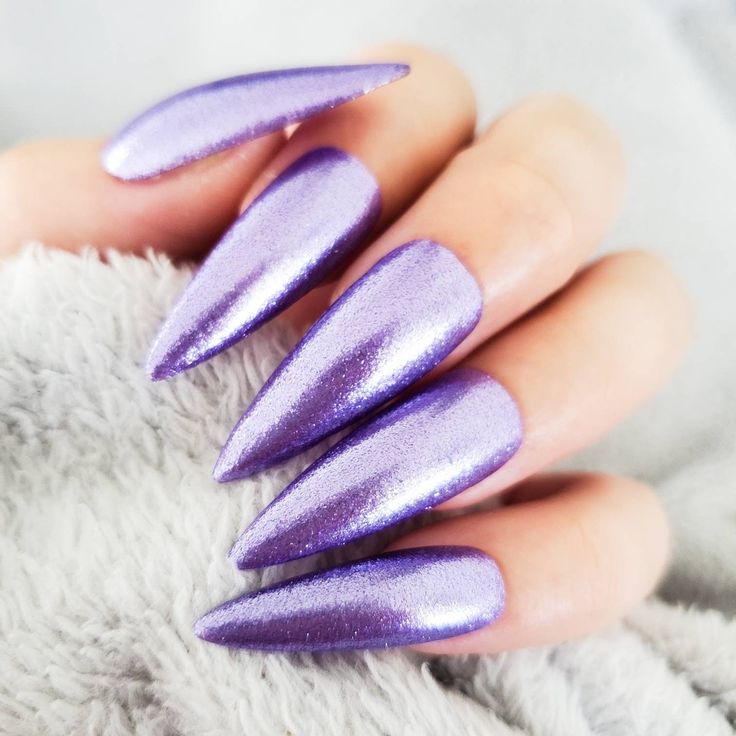 4. Matte Plum Nails
Achieve a modern and sophisticated appearance with matte plum purple nail polish.
5. Icy Lavender Shimmer
Enhance your purple nails with a touch of icy shimmer that glistens like snow.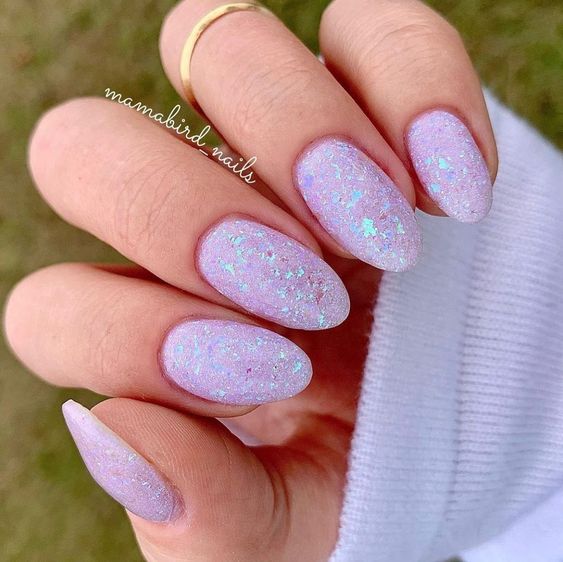 6. Purple and Silver Duo
Combine purple nails with elegant silver accents, such as stripes, dots, or foil, for added opulence.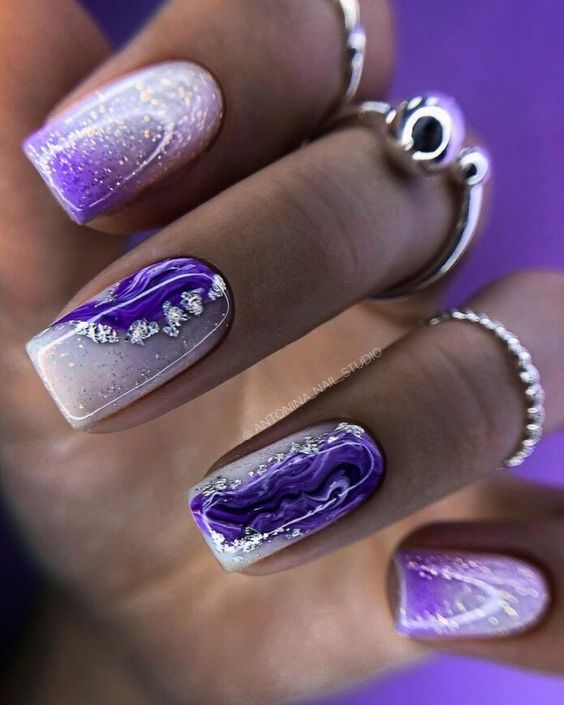 7. Deep Plum Romance
Choose a deep plum shade that exudes warmth and charm for the winter season.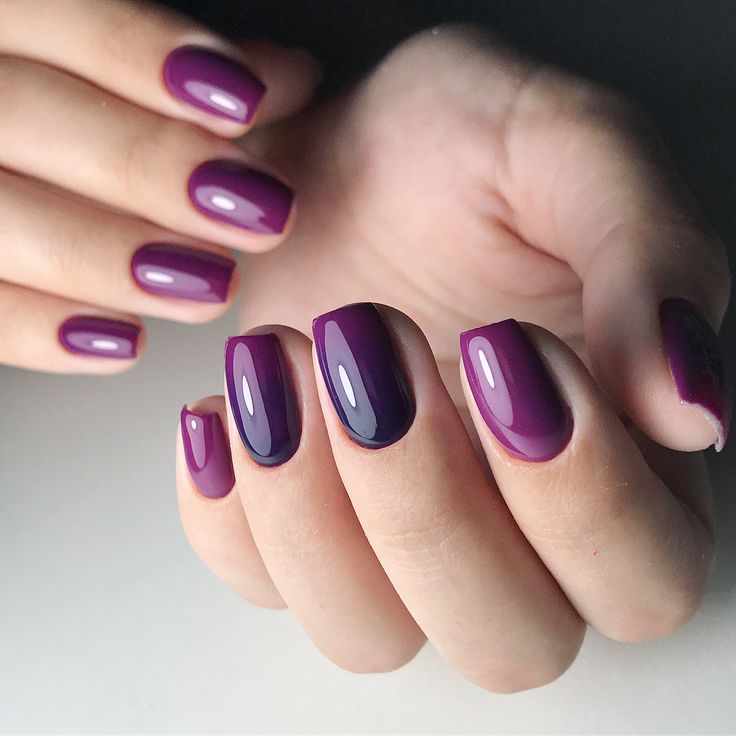 8. Galaxy-Inspired Nails
Create a mesmerizing galaxy nail design using various shades of purple and glitter.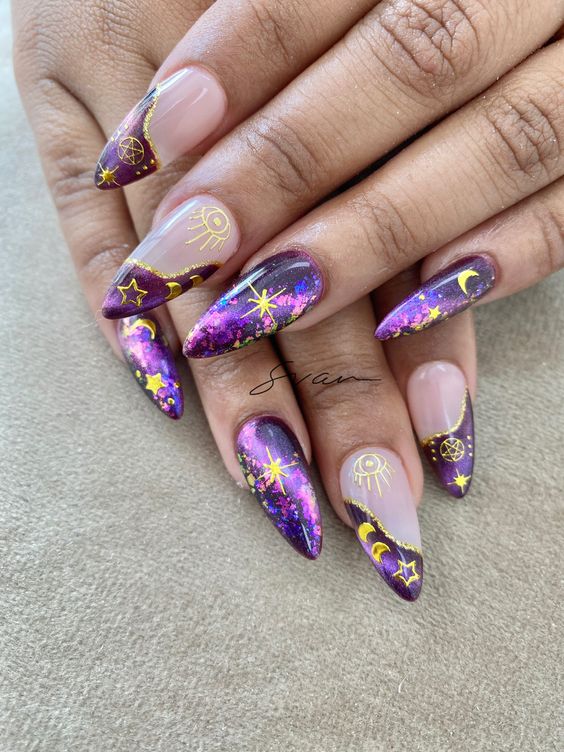 9. Amethyst Gemstone Nails
Adorn your nails with amethyst-colored gemstone nail art for a unique and eye-catching look.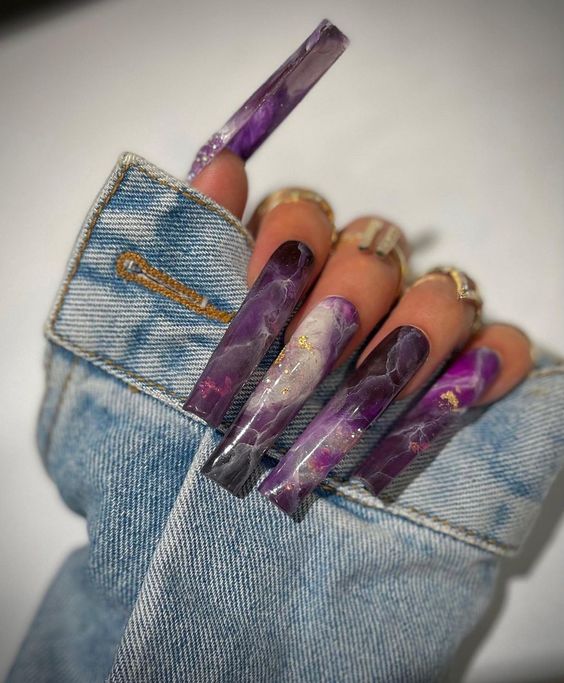 10. Mauve Magic
Embrace the allure of mauve with nail polish in various shades for a chic and versatile winter look.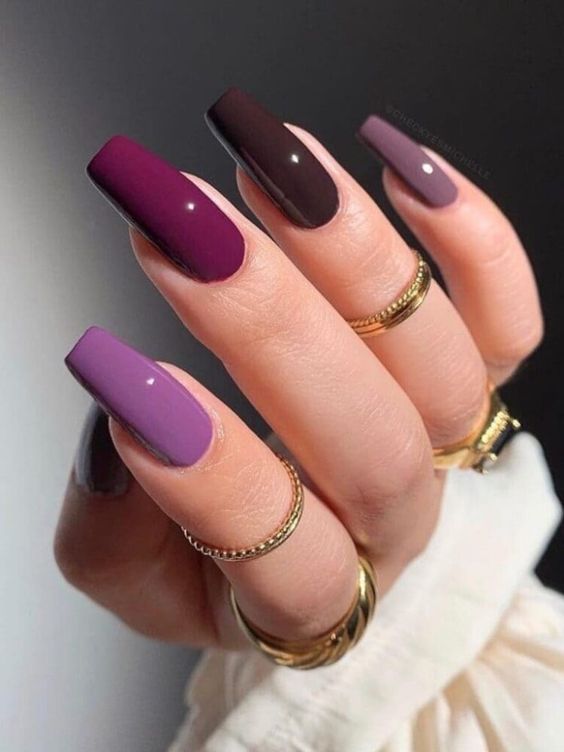 11. Velvet Purple Finish
Pair purple nails with a velvety matte finish for a luxurious and tactile manicure.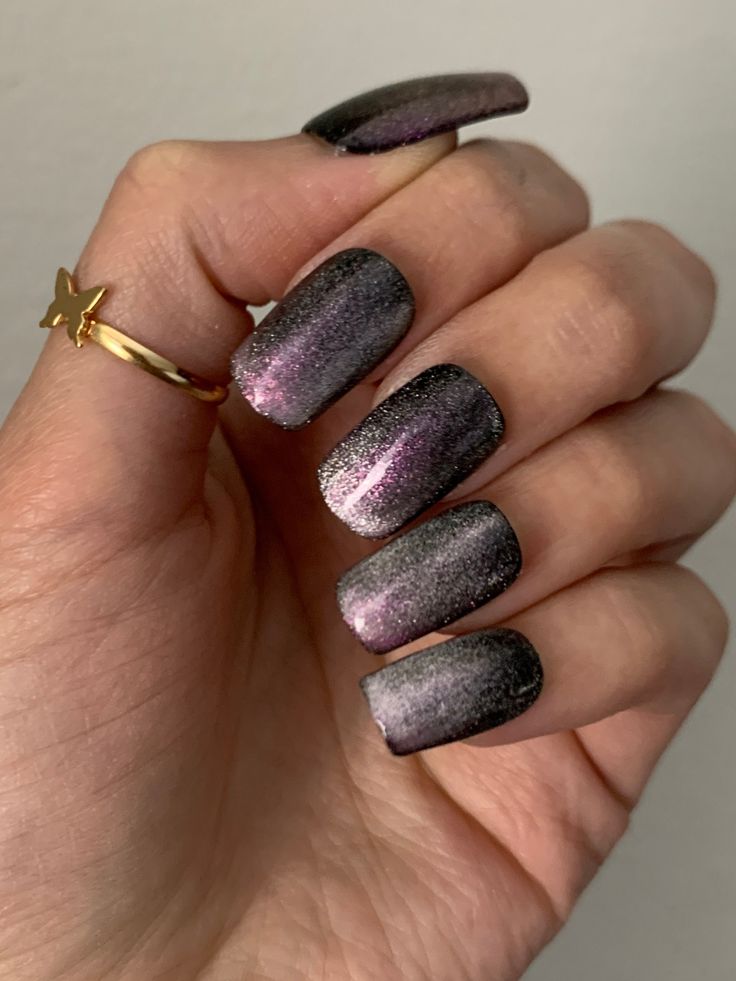 12. Orchid Blooms
Add a touch of romance with hand-painted orchid nail art featuring delicate flowers and vines.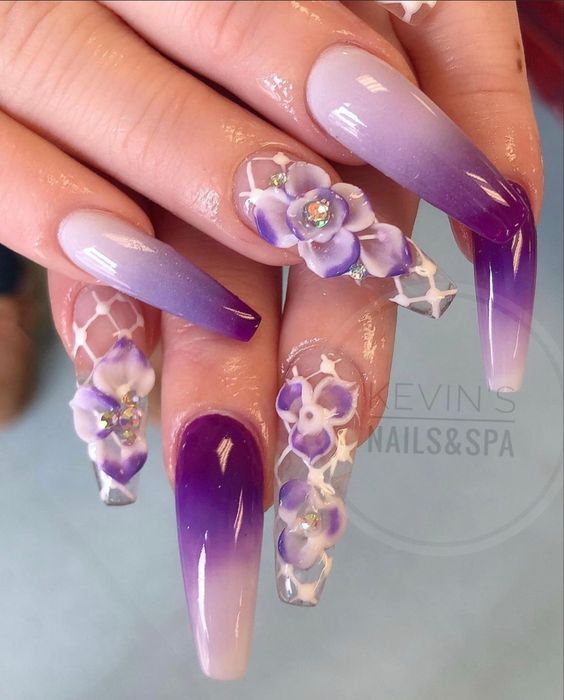 13. Holographic Purple
Choose holographic purple nail polish to capture the enchantment of winter with its sparkling effect.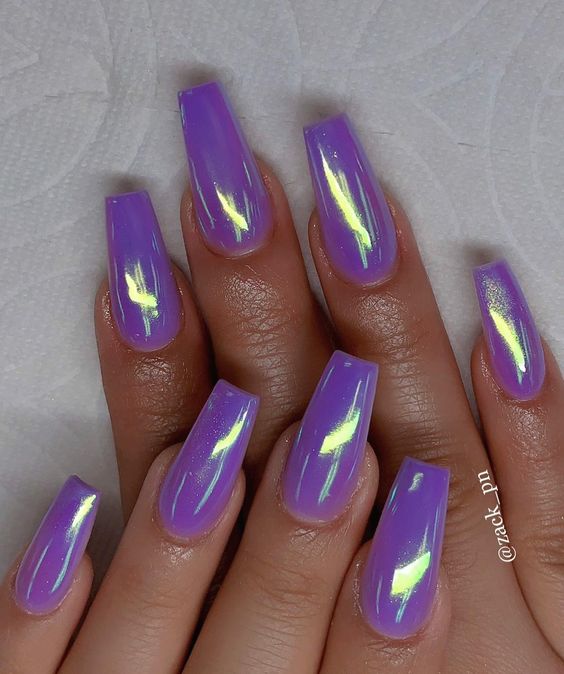 14. Lilac Love
Opt for a sweet and soft lilac shade for a charming and youthful winter look.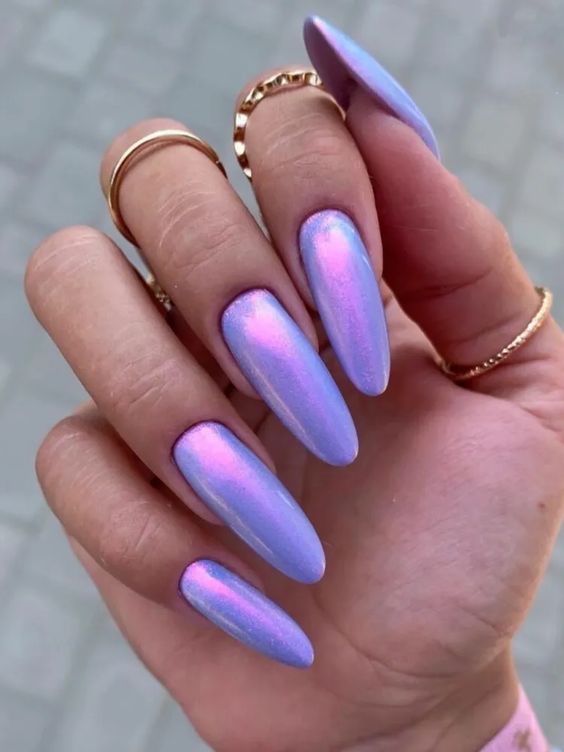 15. Purple and Gold Elegance
Combine purple nails with rich gold accents or nail art for a luxurious and regal design.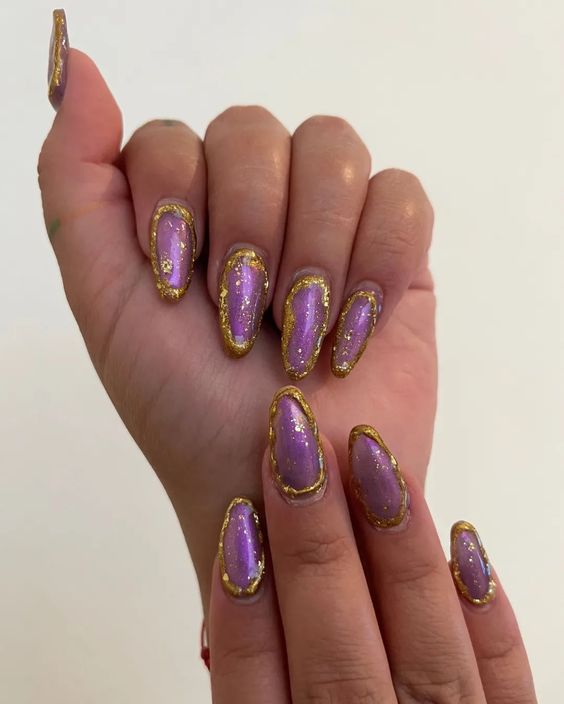 Save Pin