Nails
15 Short Fall Nail Ideas for Black Women in 2023
Fall is the perfect season to experiment with new nail designs and embrace the warm and cozy vibes of the season. As a black woman, you have a wide range of nail color options that complement your skin tone beautifully. From rich jewel tones to earthy neutrals, we've compiled a list of 15 short fall nail ideas specifically curated for black women in 2023. Get ready to adorn your nails with stunning designs that will make a statement and enhance your style this autumn.
Metallic Burgundy
Create a luxurious look with metallic burgundy nails. This deep and rich color adds an elegant touch to your manicure, perfect for the fall season.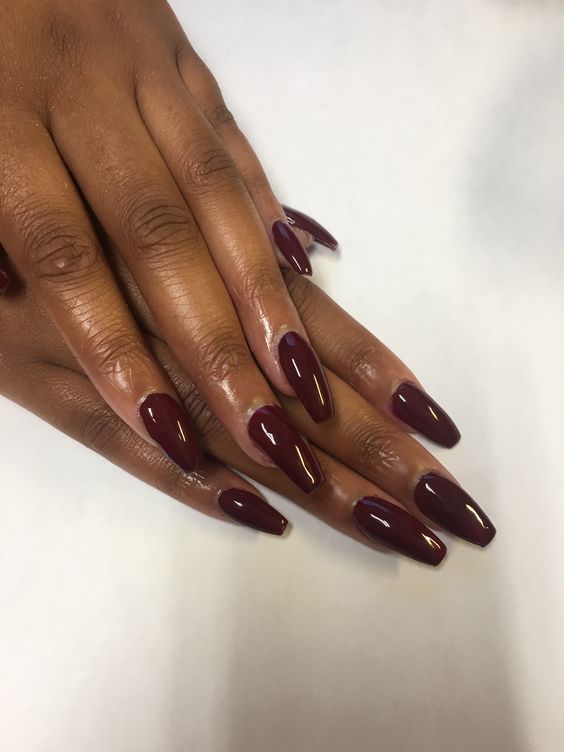 Matte Olive Green
Opt for a matte olive green shade for a chic and earthy look. This muted tone complements various skin tones and exudes a cozy autumn feel.
Bronze Shimmer
Bring warmth and shimmer to your nails with a bronze shade. This rich color with golden undertones adds a touch of glamour to your fall manicure.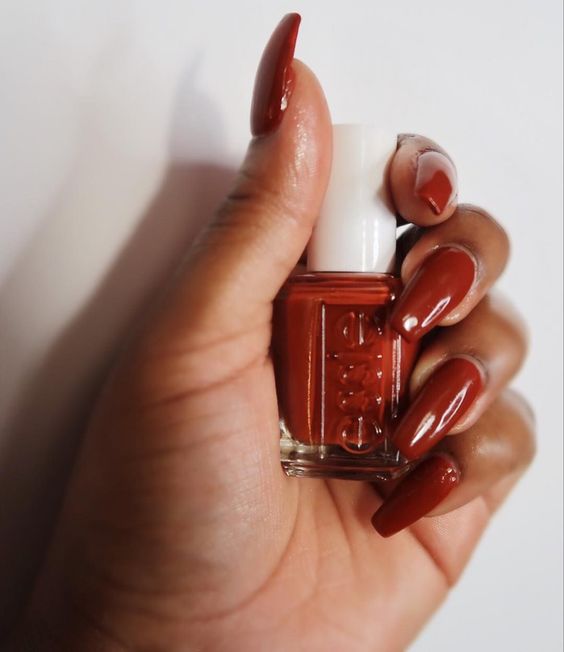 Deep Plum
Embrace the richness of fall with a deep plum nail color. This bold and sophisticated shade complements black skin beautifully, making a statement with every swipe.
Burnt Orange
Capture the essence of fall foliage with a burnt orange nail color. This vibrant and warm hue adds a pop of energy and complements your skin tone gorgeously.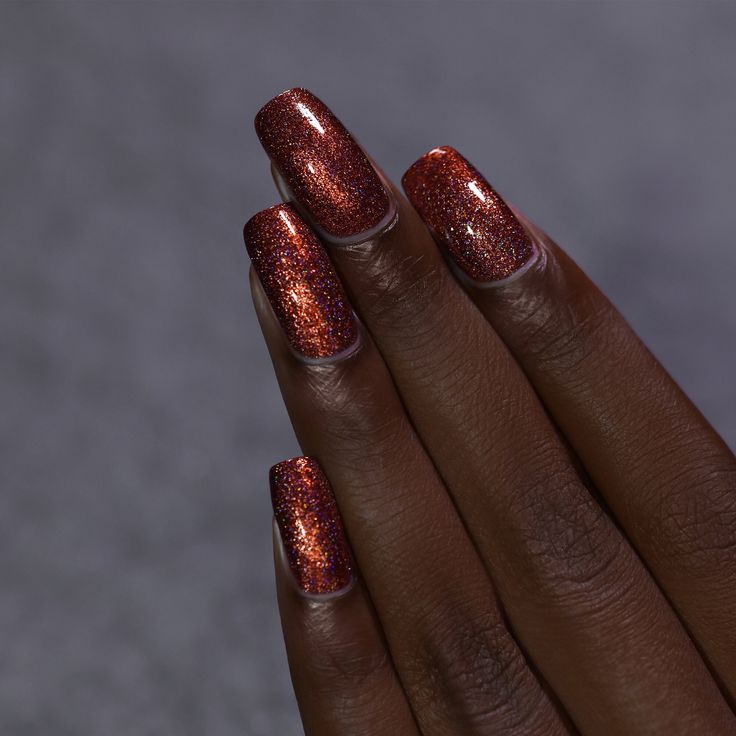 Nude with Gold Accents
Achieve an elegant and versatile look by combining a nude nail color with delicate gold accents. This pairing creates a subtle yet glamorous manicure for any occasion.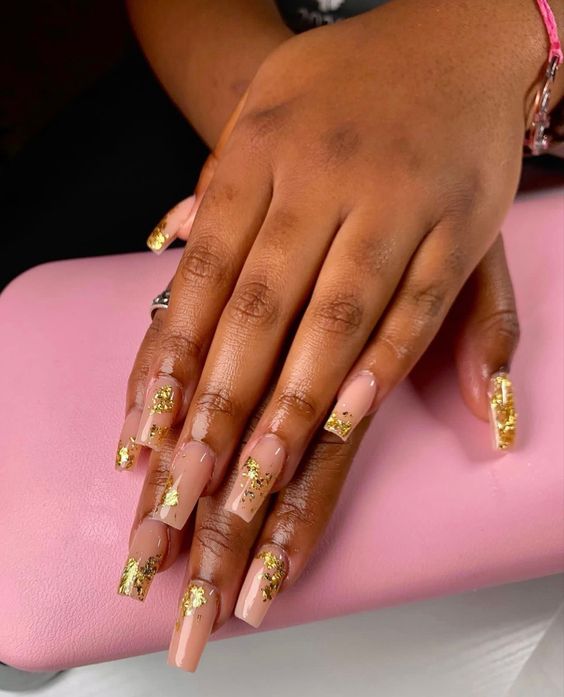 Dark Navy
Make a bold statement with dark navy nails. This deep and sophisticated shade adds a touch of drama to your look, perfect for the cooler months.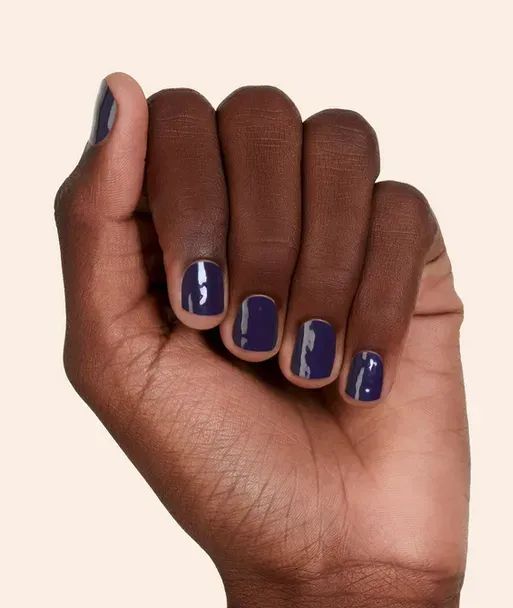 Deep Red
Opt for a classic deep red nail color that exudes confidence and elegance. This timeless shade enhances your skin tone and complements fall outfits effortlessly.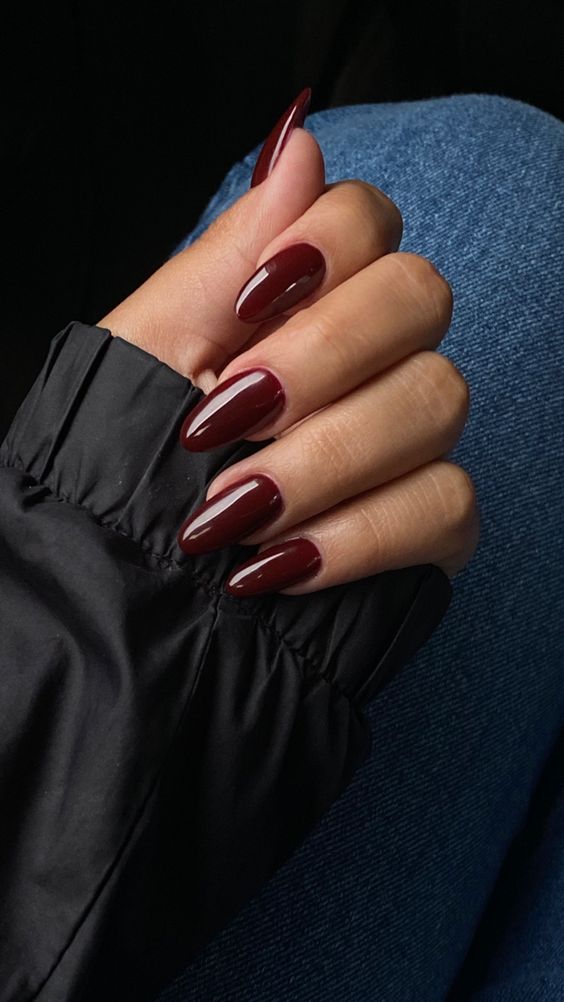 Chocolate Brown
Embrace the warmth of a chocolate brown nail color. This rich and decadent hue adds depth and sophistication to your manicure.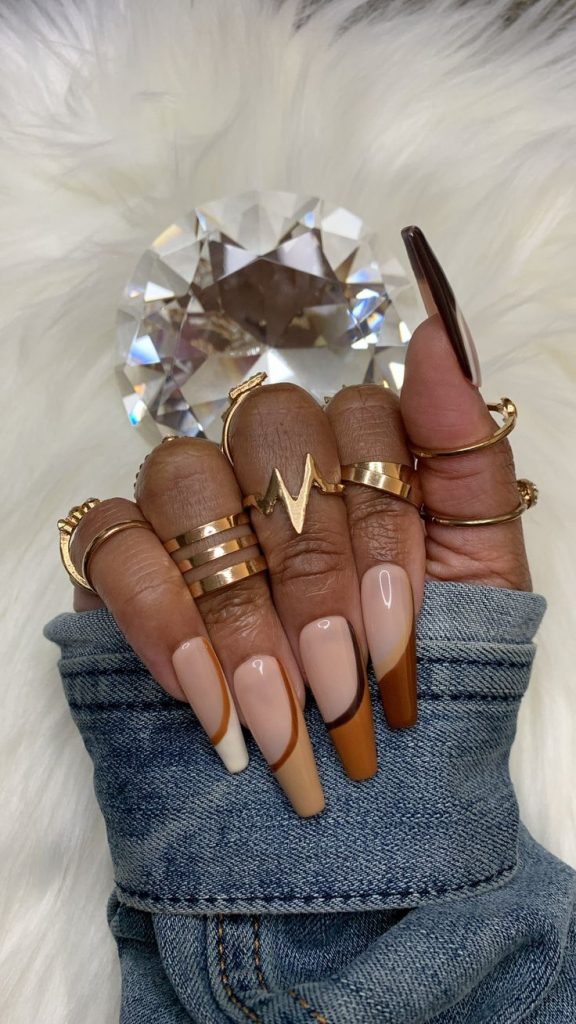 Gold Foil Accents
Add a touch of opulence to your short fall nails with gold foil accents. Whether it's a delicate pattern or a statement nail, the gold foil elevates your manicure to the next level.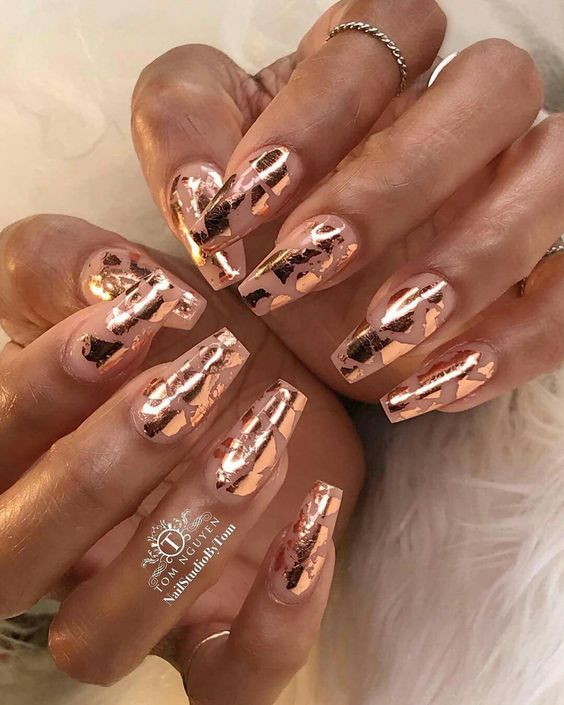 Matte Plum with Rhinestones
Combine a matte plum shade with sparkling rhinestones for a glamorous and captivating look. The contrast between the matte finish and the rhinestones creates a visually stunning effect.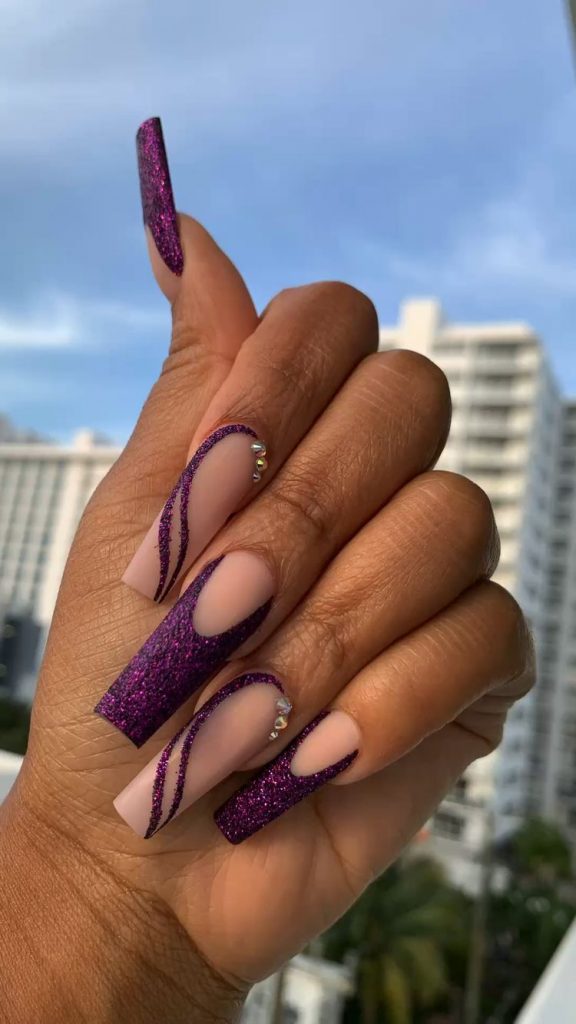 Burgundy Ombre
Create a gradient effect with burgundy ombre nails. Starting with a deep burgundy at the base and fading to a lighter shade towards the tips, this design adds depth and dimension to your manicure.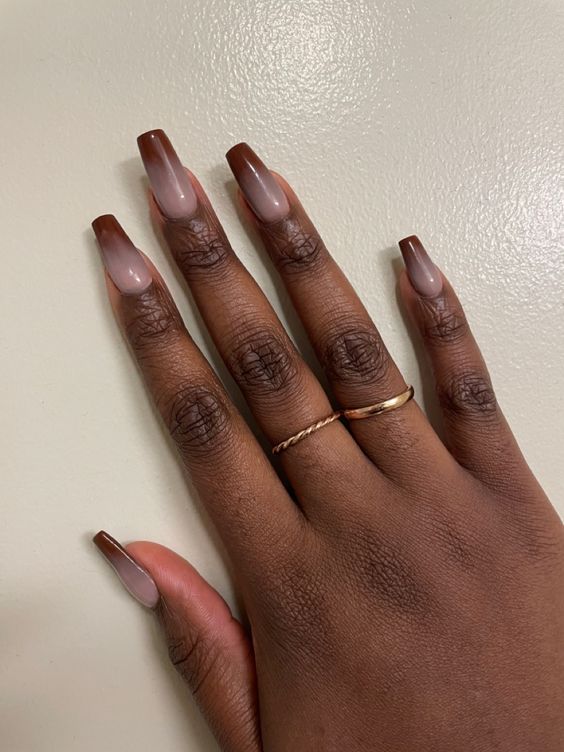 Copper Glitter
Make a dazzling statement with copper glitter nails. This eye-catching design adds sparkle and glamour, capturing the warm and festive spirit of the season.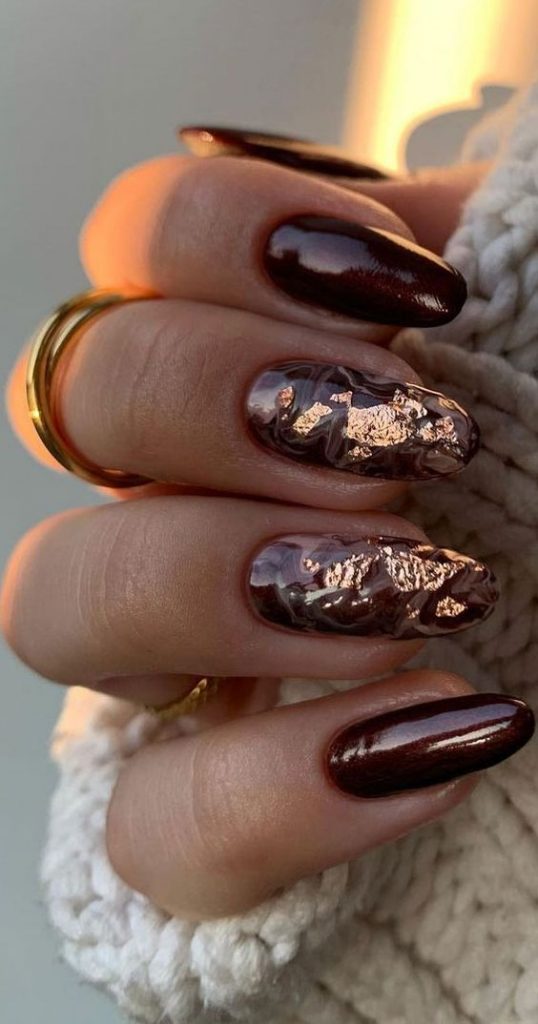 Black and Gold Geometric Patterns
Create a modern and chic look with black nails adorned with gold geometric patterns. This striking design adds a touch of sophistication and edge to your fall manicure.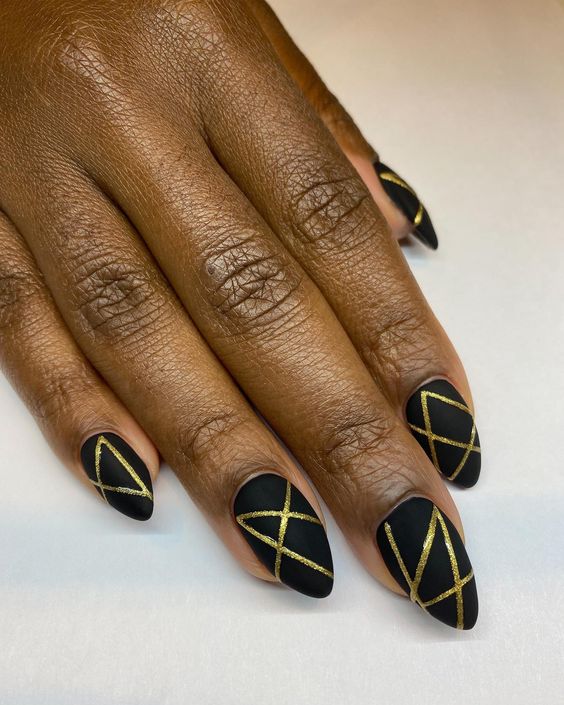 Emerald Green
Embrace the allure of emerald green nails. This rich and vibrant shade complements black skin beautifully, making a bold and stylish statement.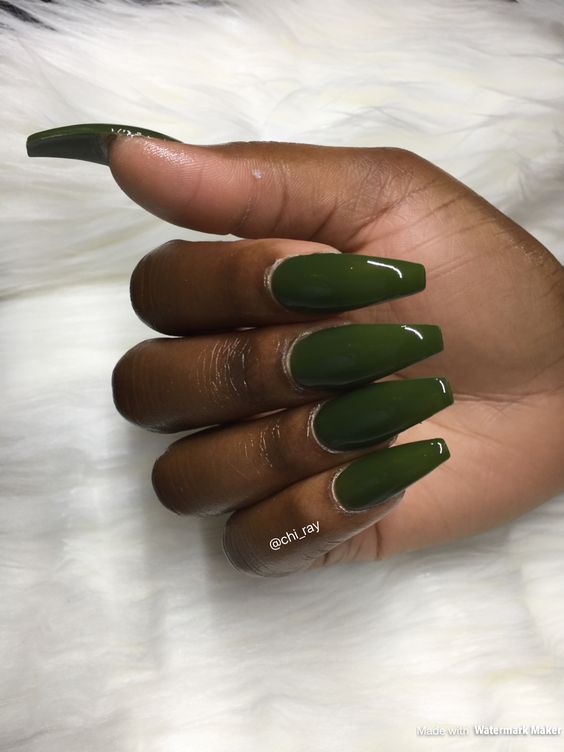 Save Pin