Nails
15 Stylish Toe Nail Designs for Fall 2023
When it comes to nail art, don't forget about your toes! Fall is the perfect time to showcase stylish and eye-catching designs on your toe nails. From warm and cozy colors to playful and festive patterns, we've compiled 15 toe nail design ideas that are perfect for the fall season in 2023. Get ready to step up your nail game and embrace the autumn vibes with these trendy and creative designs.
Sweater-Inspired Texture
Create a cozy and textured look on your toe nails by applying a nail polish with a chunky glitter or textured finish. Choose colors that resemble warm fall sweaters, such as cream, taupe, or burgundy, for a touch of seasonal charm.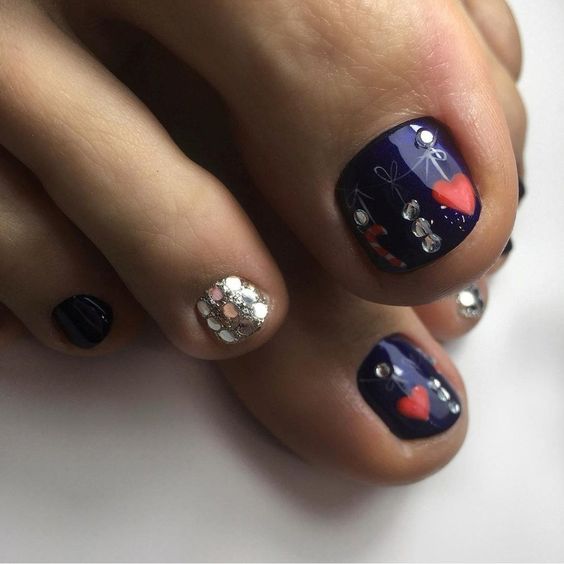 Fall Foliage
Capture the beauty of autumn leaves by painting your toe nails in various shades of orange, red, and yellow. Add leaf-shaped decals or hand-paint leaf designs to create a vibrant and nature-inspired look.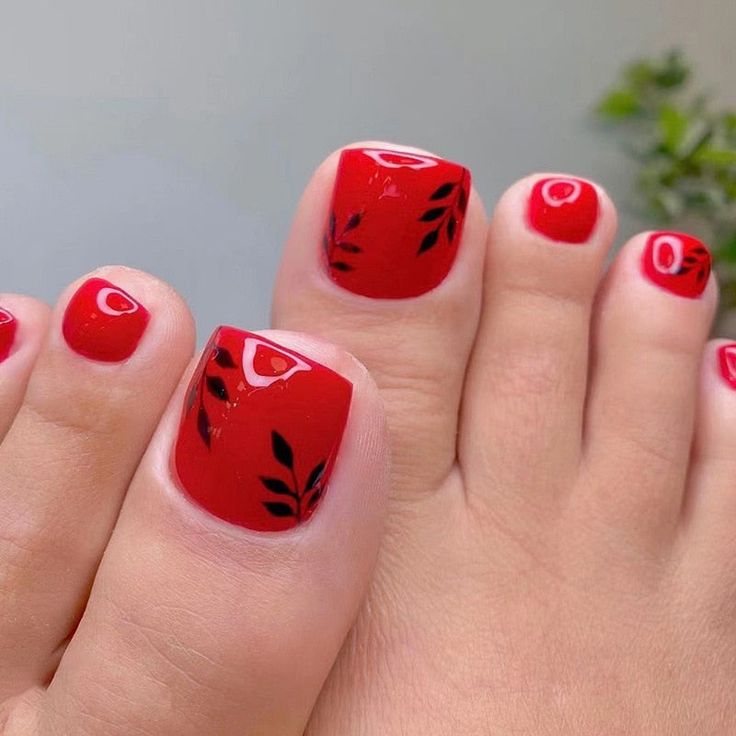 Plaid Pattern
Bring a touch of traditional charm to your toes with a plaid pattern. Use fall colors like red, brown, and orange to create a classic plaid design that adds a cozy and rustic vibe to your nails.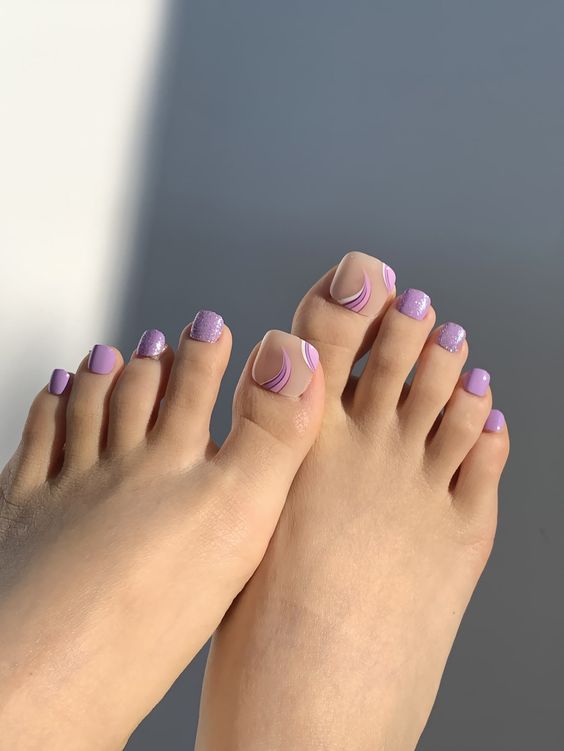 Metallic Accents
Add a touch of glamour to your toe nails with metallic accents. Choose warm metallic shades like gold, bronze, or copper and incorporate them into your design, whether it's through geometric shapes, stripes, or simple dots.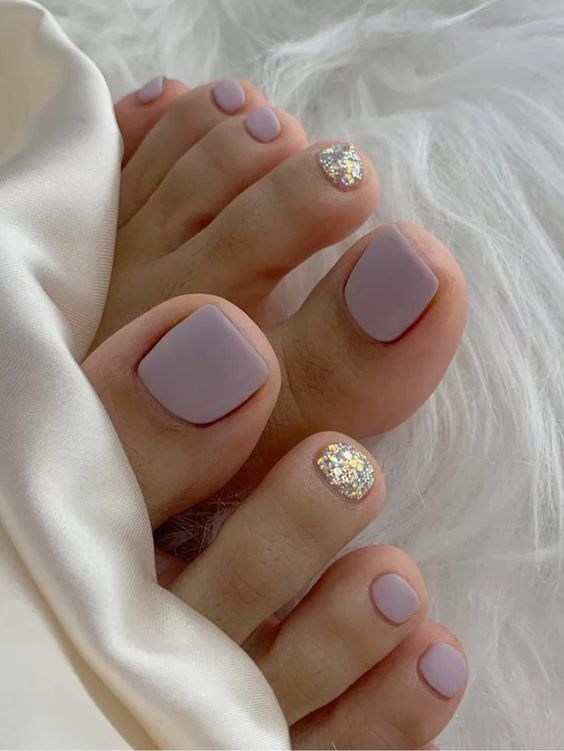 Pumpkin Spice
Embrace the iconic fall flavor with a pumpkin spice-inspired design on your toe nails. Paint your nails in a warm orange shade and add accent nails with hand-painted pumpkin spice motifs or sprinkle some cinnamon-like glitter for a festive touch.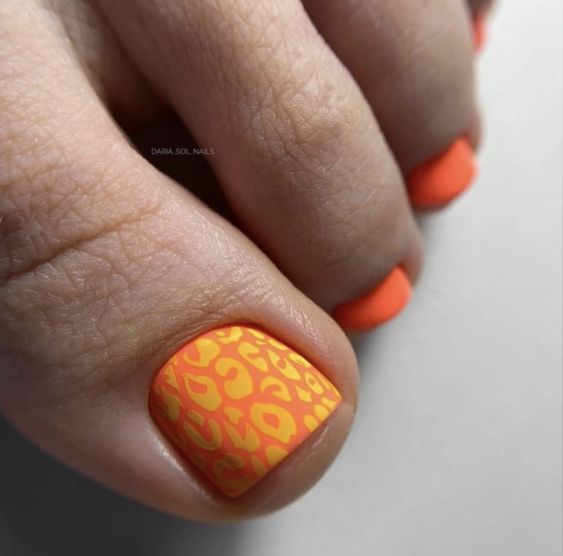 Fall Florals
Create a feminine and elegant look with fall floral designs on your toe nails. Choose rich autumn hues like deep red, plum, or dusty rose, and paint delicate flowers or leaves for a sophisticated and romantic touch.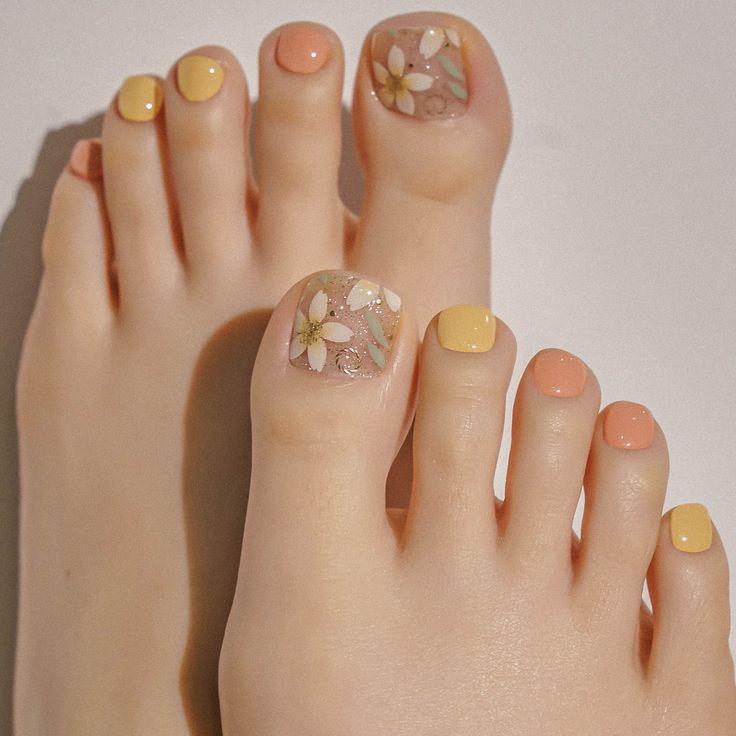 Matte Earth Tones
Opt for a matte finish in earthy tones like brown, taupe, or olive green. This minimalist and sophisticated look complements any fall outfit and exudes a sense of understated elegance.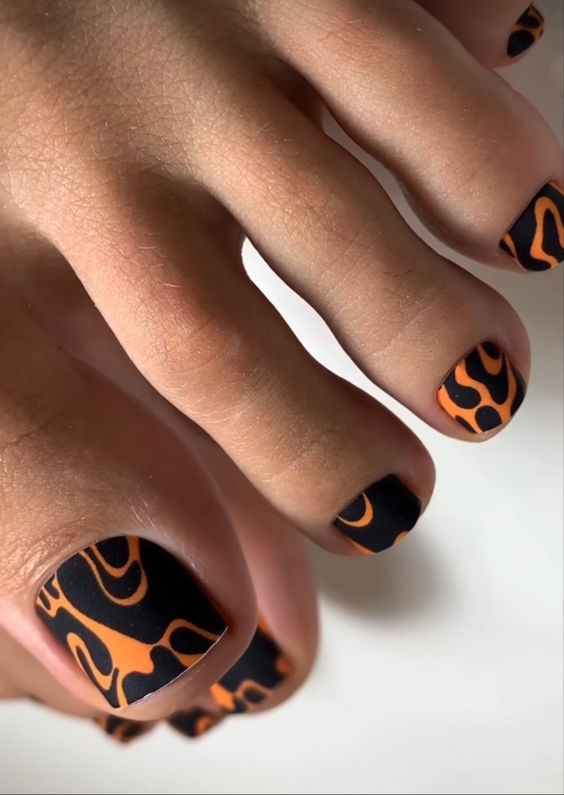 Sweater Nail Stickers
Make a statement with sweater-inspired nail stickers on your toes. These cute and cozy designs instantly give your nails a textured and playful look, resembling your favorite fall knits.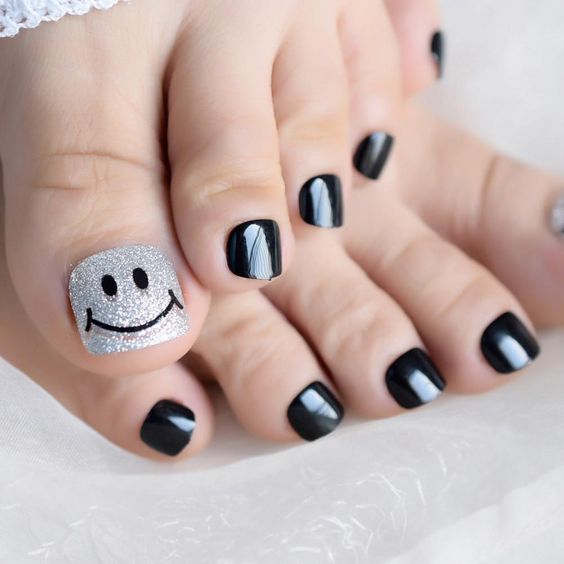 Fall Stripes
Create a modern and chic look with fall-themed striped designs on your toe nails. Use fall colors in various widths and directions to achieve a dynamic and stylish pattern.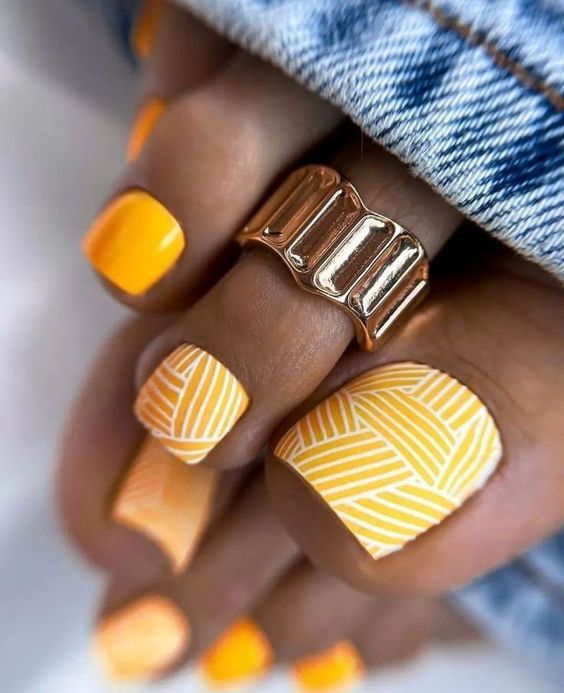 Metallic Leaves
Embrace the beauty of metallic leaves on your toe nails. Paint your nails in a rich base color like deep red or burgundy, and add metallic leaf decals or hand-painted leaves for an eye-catching and luxurious design.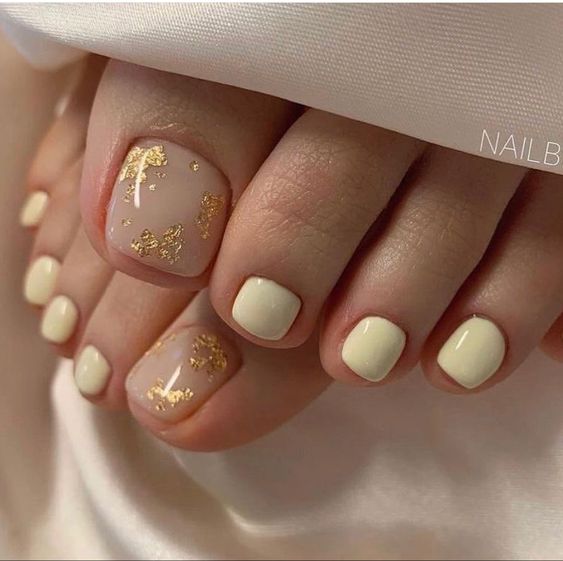 Abstract Autumn
Let your creativity flow with abstract autumn-inspired designs on your toe nails. Play with warm fall colors and shapes to create unique and artistic patterns that reflect the essence of the season.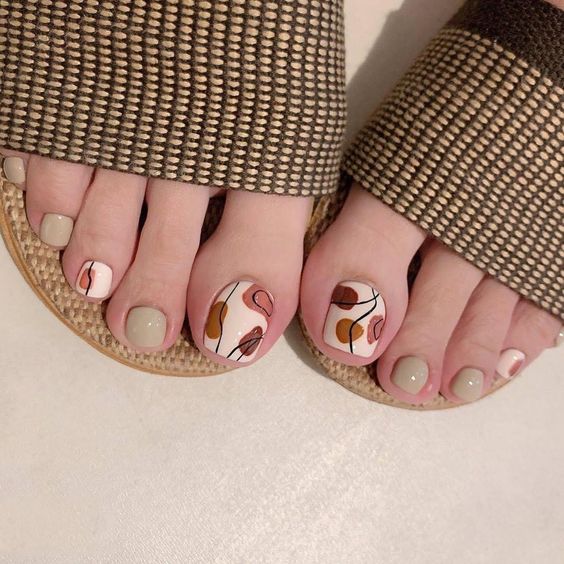 Pumpkin Patch
Celebrate the harvest season with a pumpkin patch design on your toe nails. Paint your nails in shades of orange and green, and add cute pumpkin accents or even little pumpkin faces for a whimsical and playful look.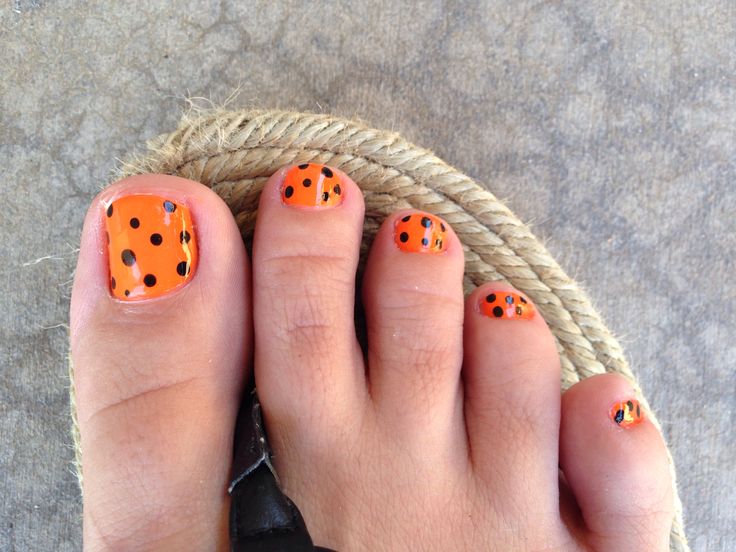 Fall Ombré
Achieve a gradient effect on your toe nails using fall colors. Start with a lighter shade at the base and gradually transition to a deeper hue at the tips. This ombré look adds depth and dimension to your nails.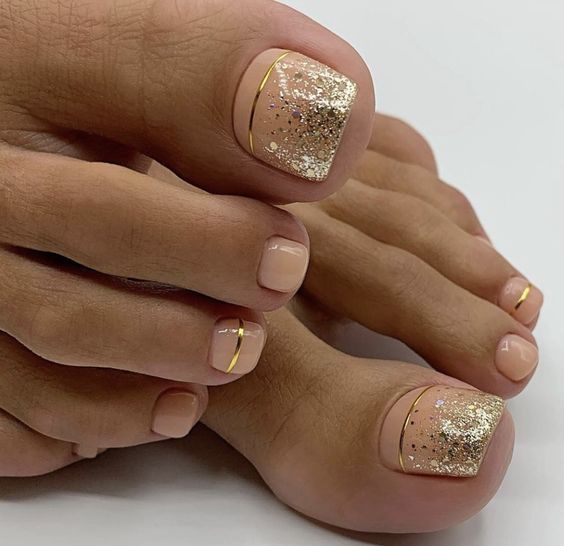 Halloween-inspired
Get into the spooky spirit of Halloween with themed designs on your toe nails. From spider webs and bats to pumpkins and ghosts, let your creativity run wild and create a fun and festive look.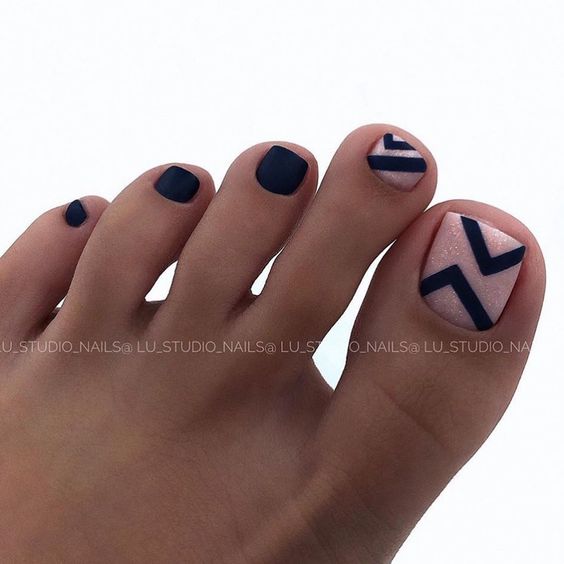 Autumn Animal Prints
Add a touch of wildness to your toe nails with autumn-inspired animal prints like leopard or snake patterns. Use fall colors like brown, black, and gold to achieve a stylish and on-trend look.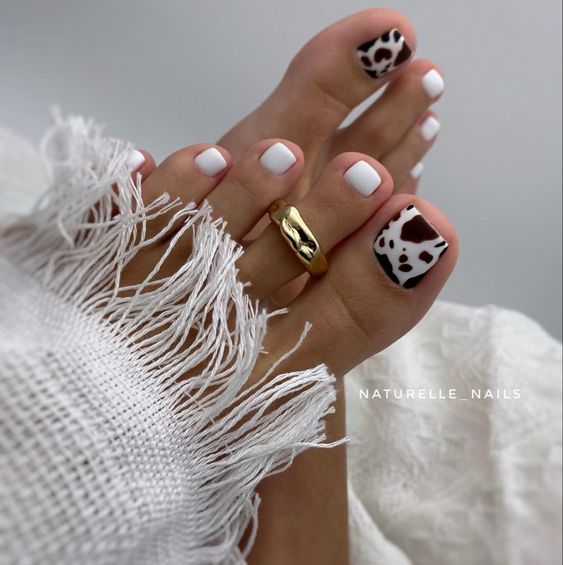 Save Pin