Nails
15 Vibrant and Colorful Chrome Nail Design Ideas
Colorful chrome nails combine the allure of a rainbow of shades with the captivating mirror-like finish of chrome nail polish, resulting in a manicure that's bold, vibrant, and attention-grabbing. In this article, we present 15 exciting and colorful chrome nail design ideas that will inspire you to embrace the playful and eye-catching world of chromatic nail art.
1. Rainbow Chrome Nails:
Embrace the full spectrum of colors with a rainbow chrome manicure that transitions from one vibrant shade to another.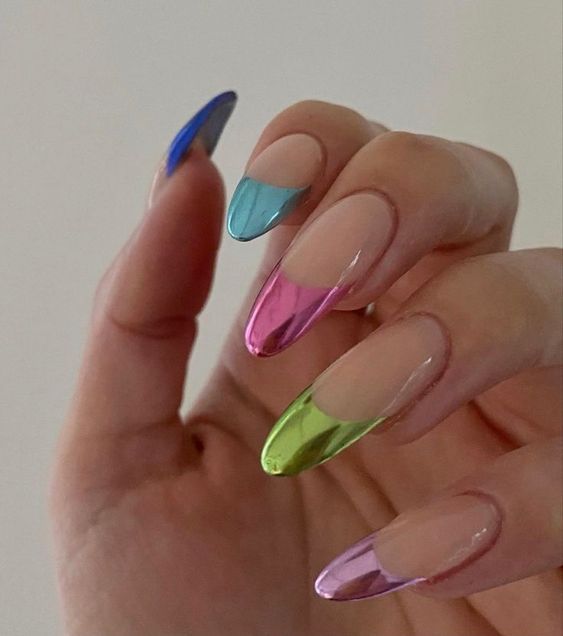 2. Gradient Chrome Nails:
Blend multiple colorful chrome shades in a gradient effect, creating a smooth transition from one hue to another.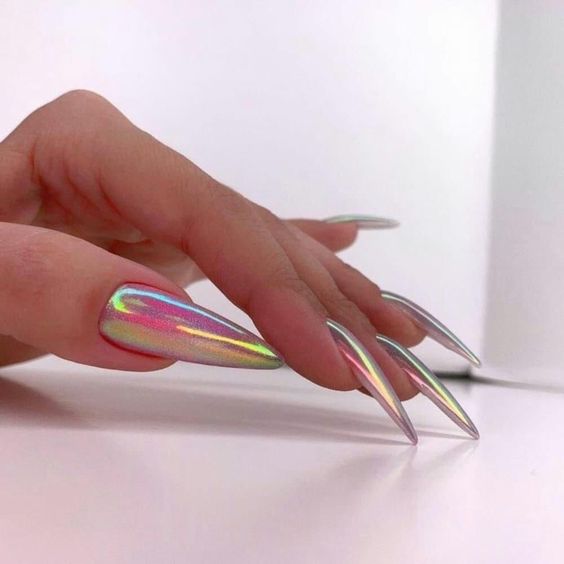 3. Multicolored Chrome Tips:
Give the classic French manicure a colorful twist by using various chrome shades for the tips, creating a bold and stylish look.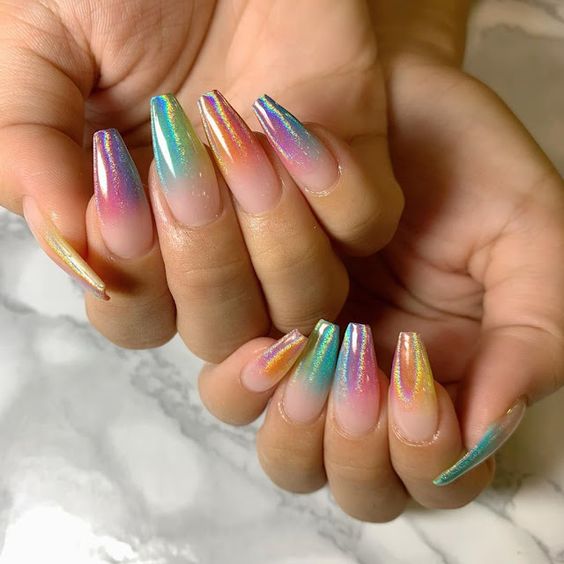 4. Colorful Chrome Geometric Nail Art:
Experiment with geometric patterns or lines using a variety of colorful chrome shades for a contemporary and dynamic nail design.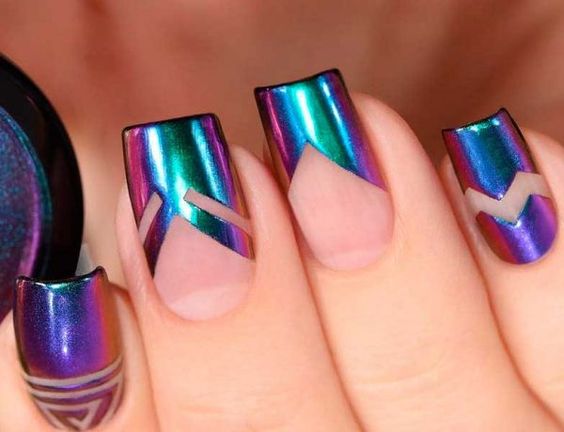 5. Colorful Chrome Abstract Designs:
Let your creativity shine with abstract patterns using a mix of colorful chrome shades, creating unique and artistic nail art.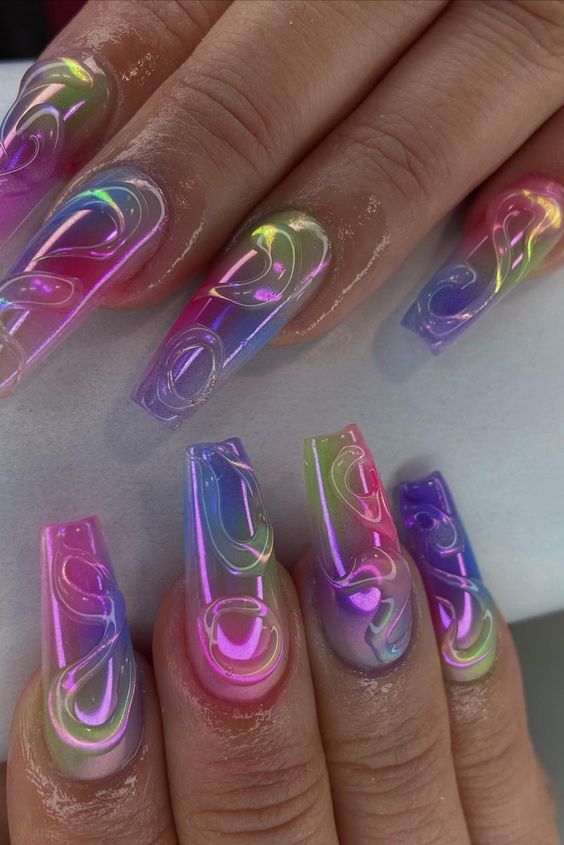 6. Colorful Chrome and Matte Accents:
Incorporate matte accents or designs into your colorful chrome manicure for a modern and intriguing contrast.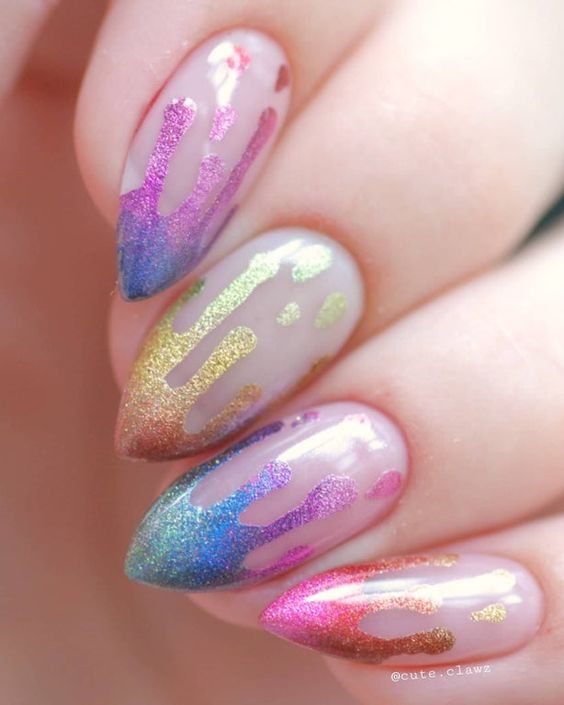 7. Colorful Chrome Negative Space Nails:
Create negative space designs with colorful chrome accents, allowing portions of your natural nails to contrast with the vibrant hues.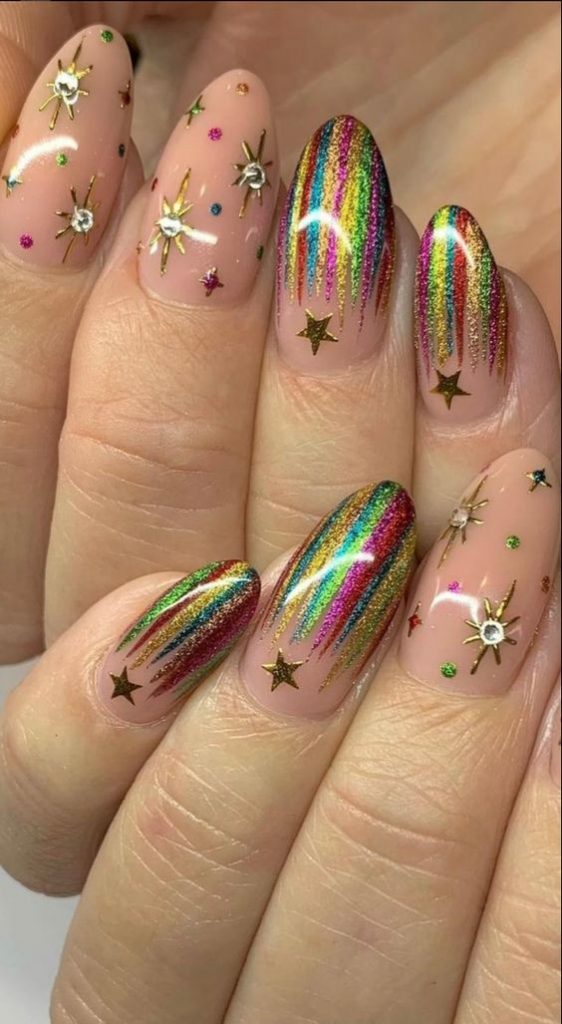 8. Colorful Chrome and Glitter Accents:
Add a touch of sparkle by incorporating glitter accents with your colorful chrome nails, creating dazzling and captivating effects.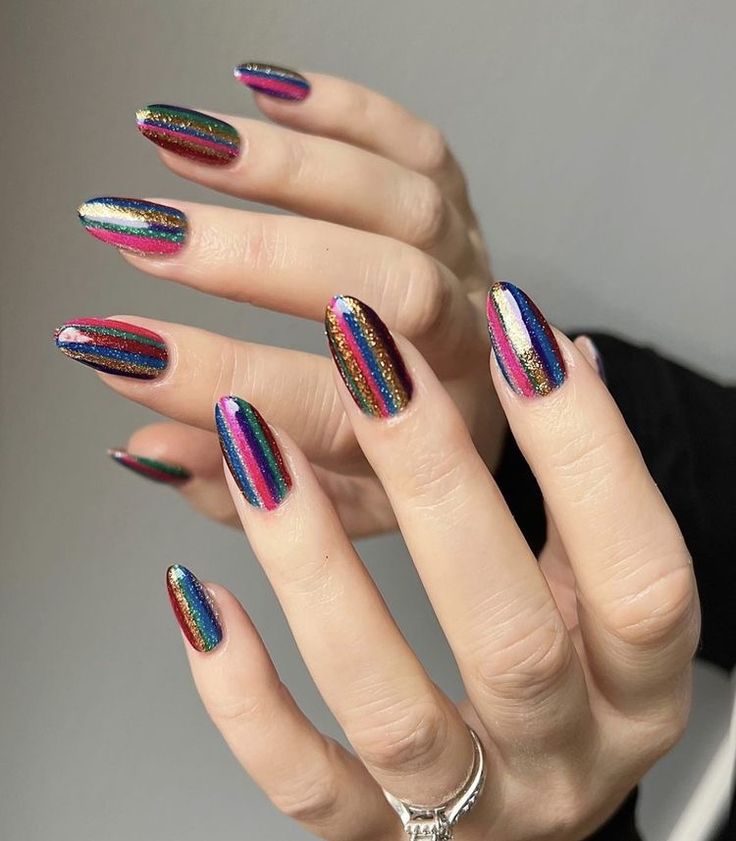 9. Colorful Chrome Floral Nail Art:
Add a touch of nature with delicate floral patterns or accents using a variety of colorful chrome shades for a fresh and vibrant appearance.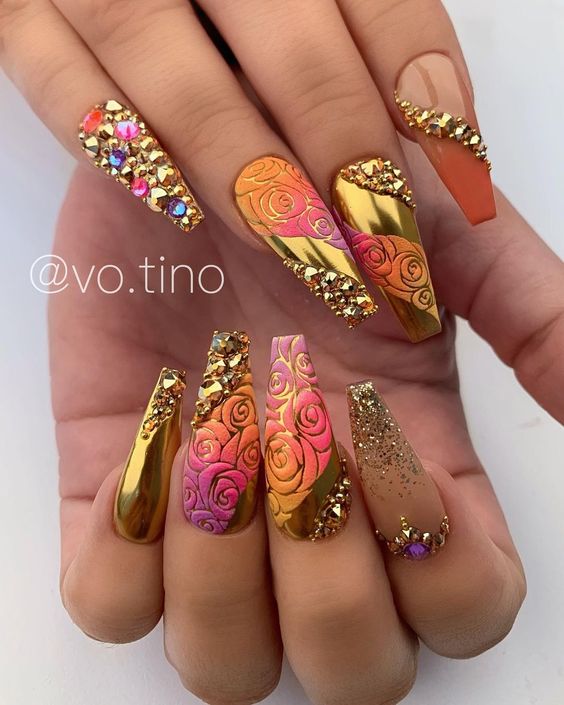 10. Colorful Chrome Stamping Designs:
Experiment with stamping designs using multiple colorful chrome shades, adding intricate patterns or details to your manicure.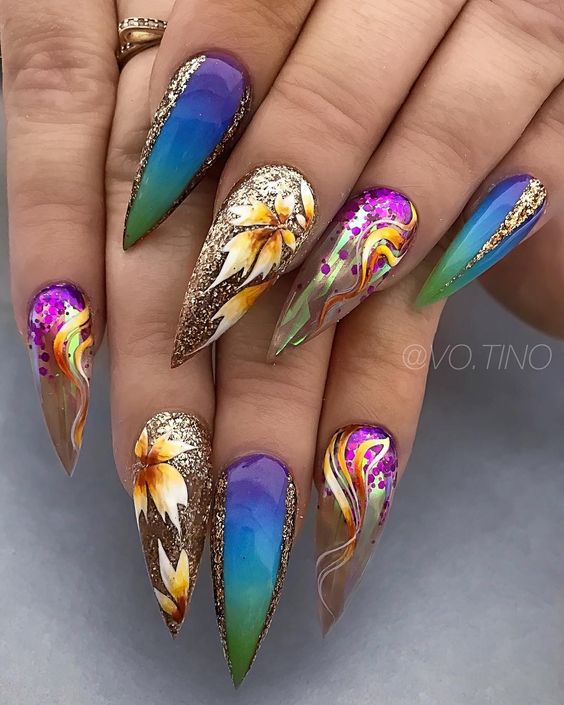 11. Colorful Chrome Marble Nail Art:
Create marble-inspired designs using a mix of colorful chrome shades for a playful and artistic touch.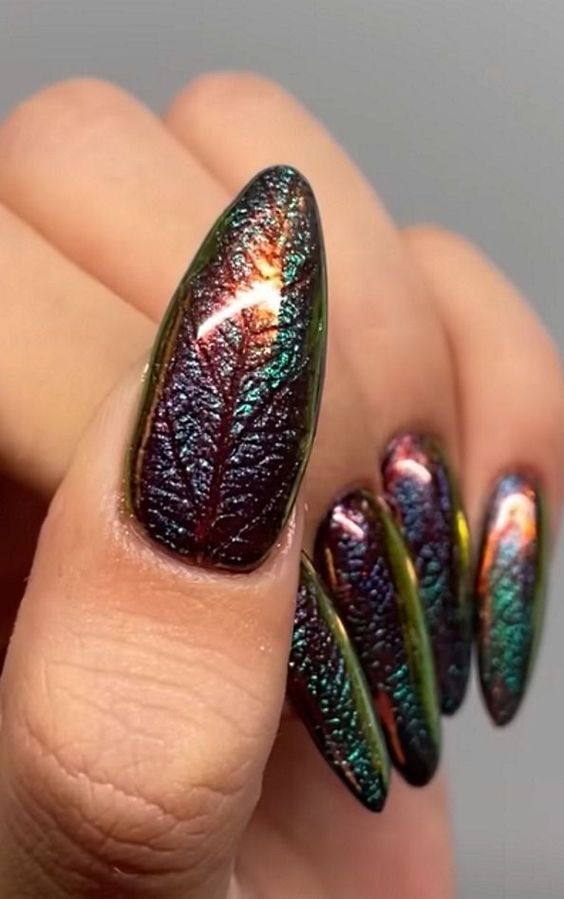 12. Colorful Chrome Striped Nails:
Create bold and striking looks by incorporating colorful chrome stripes or lines onto your nails.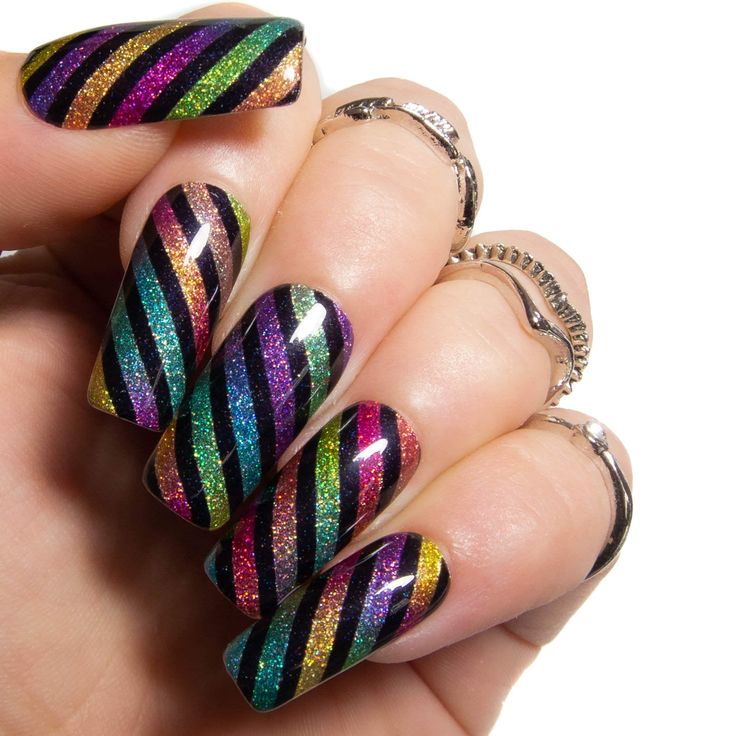 13. Colorful Chrome Abstract Accent Nails:
Choose one nail on each hand to create a bold abstract design using a variety of colorful chrome shades, creating a focal point.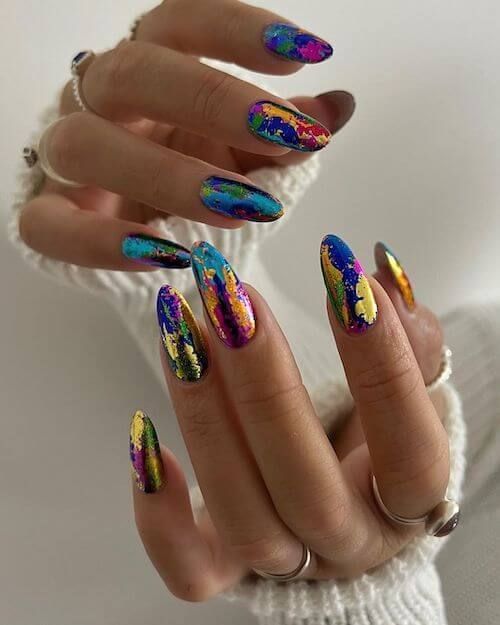 14. Colorful Chrome and Neon Accents:
Add pops of neon shades as accents or details to your colorful chrome nails for an electrifying and attention-grabbing nail design.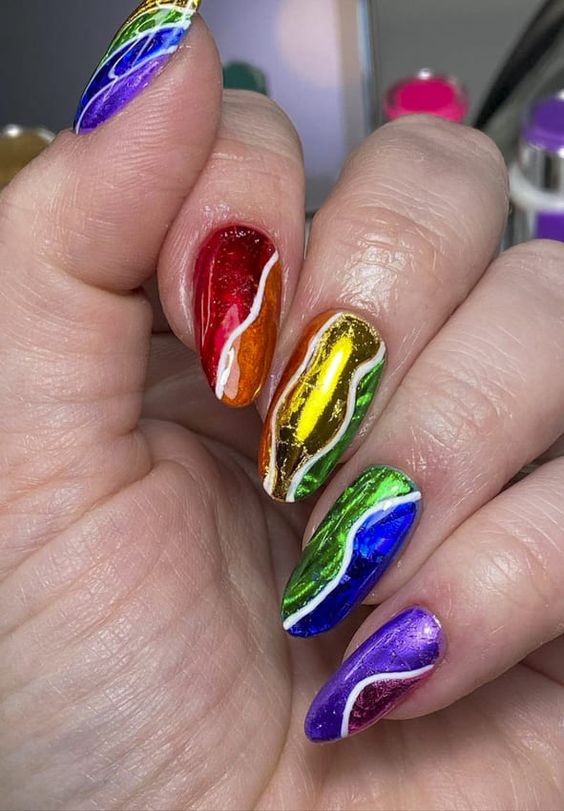 15. Colorful Chrome Almond Nails:
Opt for almond-shaped nails with a mix of colorful chrome shades for a dynamic and stylish manicure.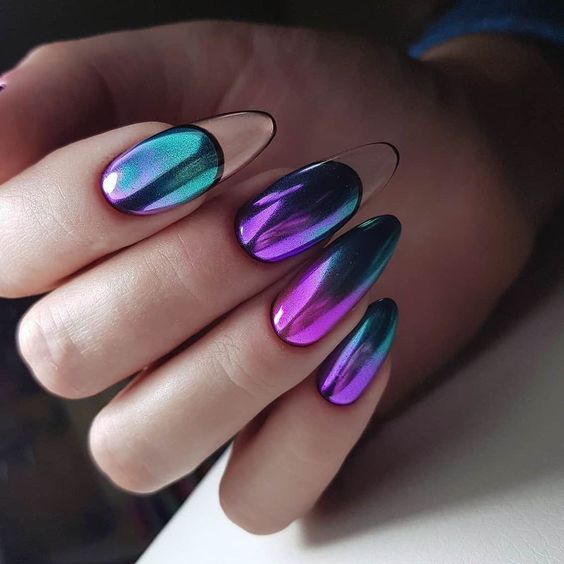 Save Pin