Nails
15 Vibrant Yellow Chrome Nail Design Ideas
Yellow chrome nails bring a burst of vibrant energy and radiance to your manicure, combining the sunny hues of yellow shades with the captivating mirror-like finish of chrome nail polish. In this article, we present 15 vibrant yellow chrome nail design ideas that will inspire your next nail art adventure, adding a touch of zest and style to your look.
1. Classic Yellow Chrome Nails:
Embrace the cheerful beauty of pure yellow shades enhanced with the luxurious shine of chrome polish for a striking and captivating manicure.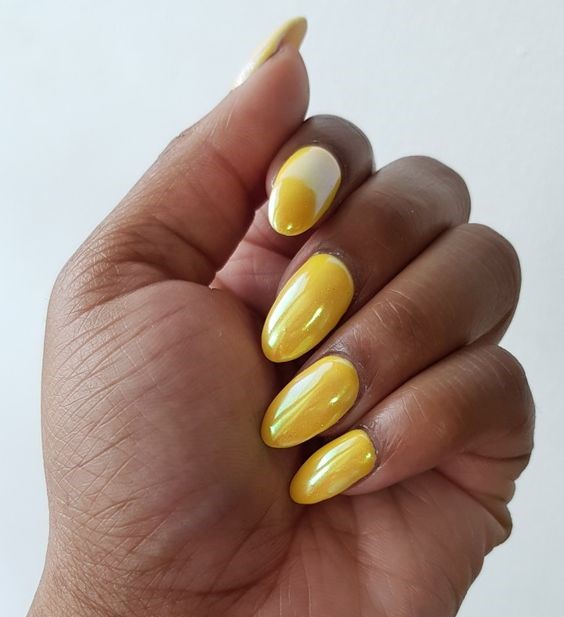 2. Yellow and Gold Accents:
Pair bright yellow hues with gold accents or details for a luxurious and opulent nail design that exudes elegance.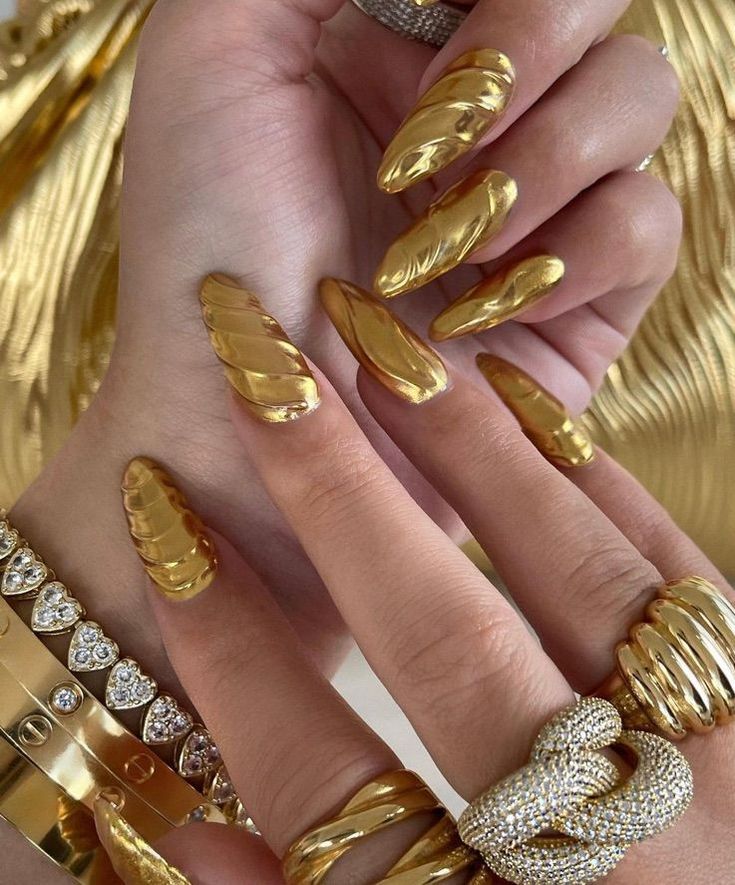 3. Yellow Holographic Chrome Nails:
Opt for a holographic yellow chrome polish that adds multidimensional shimmer to your nails for an enchanting and mesmerizing effect.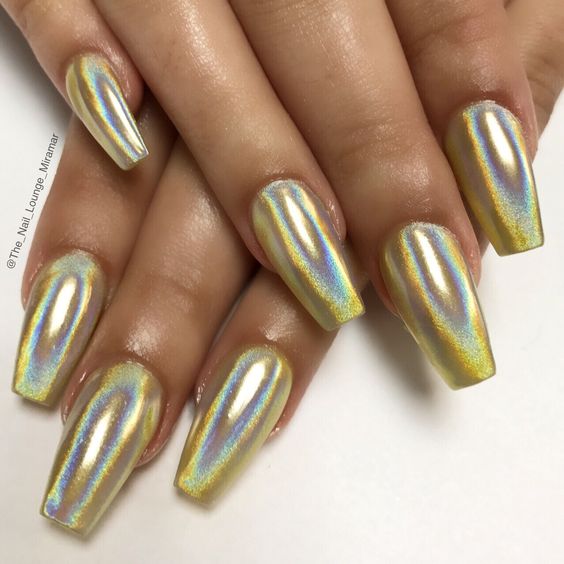 4. Yellow and White Patterns:
Create intricate patterns or designs using a combination of yellow and white shades for a fresh and striking nail art.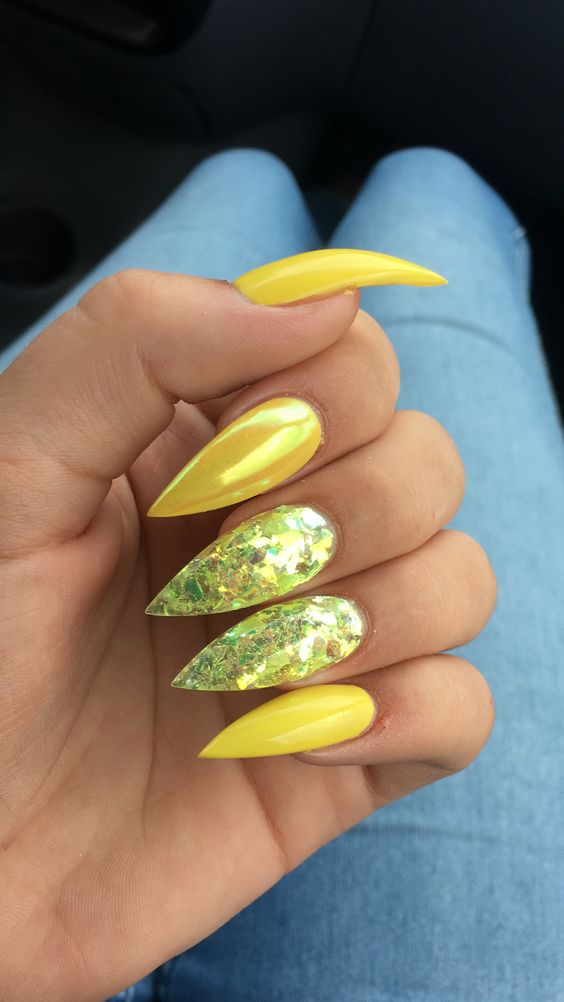 5. Yellow Gradient Chrome Nails:
Blend different shades of yellow to create a gradient effect that transitions smoothly from one sunny hue to another.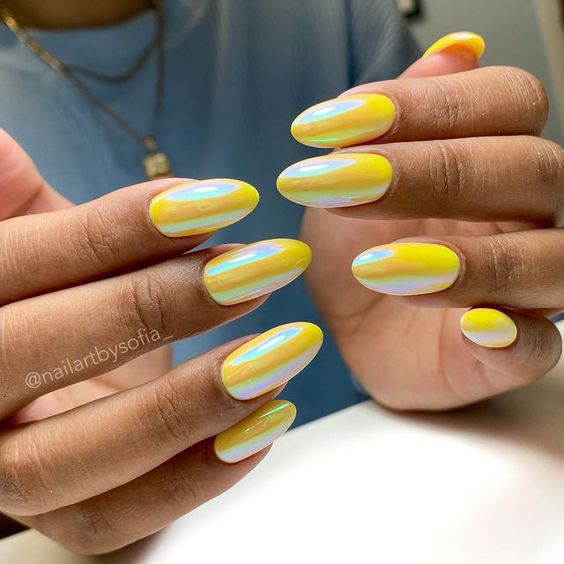 6. Yellow and Black Geometric Nail Art:
Experiment with geometric patterns or lines using yellow polish against a contrasting black background for an edgy and modern nail design.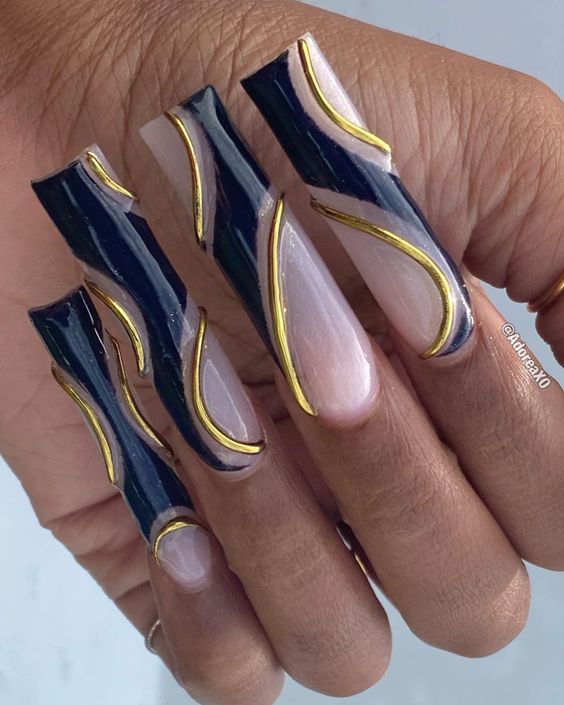 7. Yellow and Silver Accents:
Choose silver accents or details to create a sleek and modern contrast against the vibrant yellow base.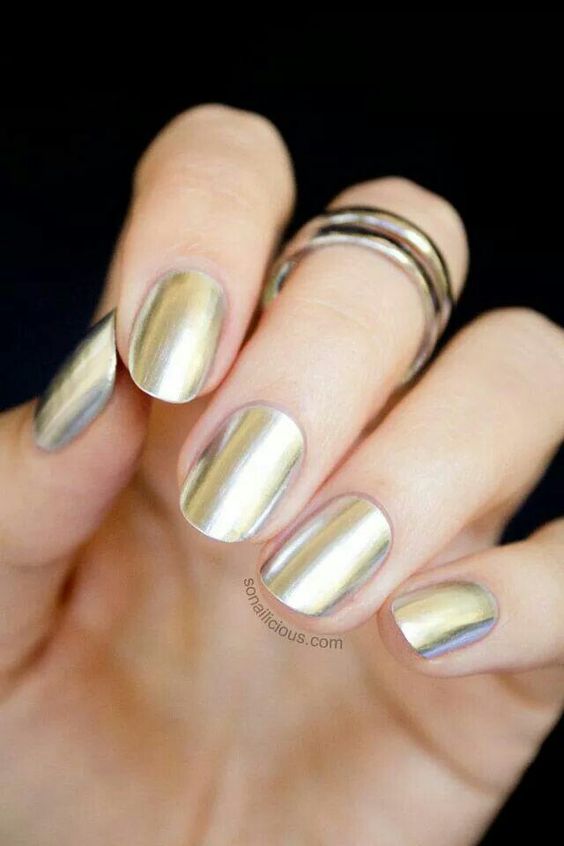 8. Yellow Chrome French Tips:
Give the classic French manicure a bold twist by using yellow chrome as the base color or tips for a fun and lively look.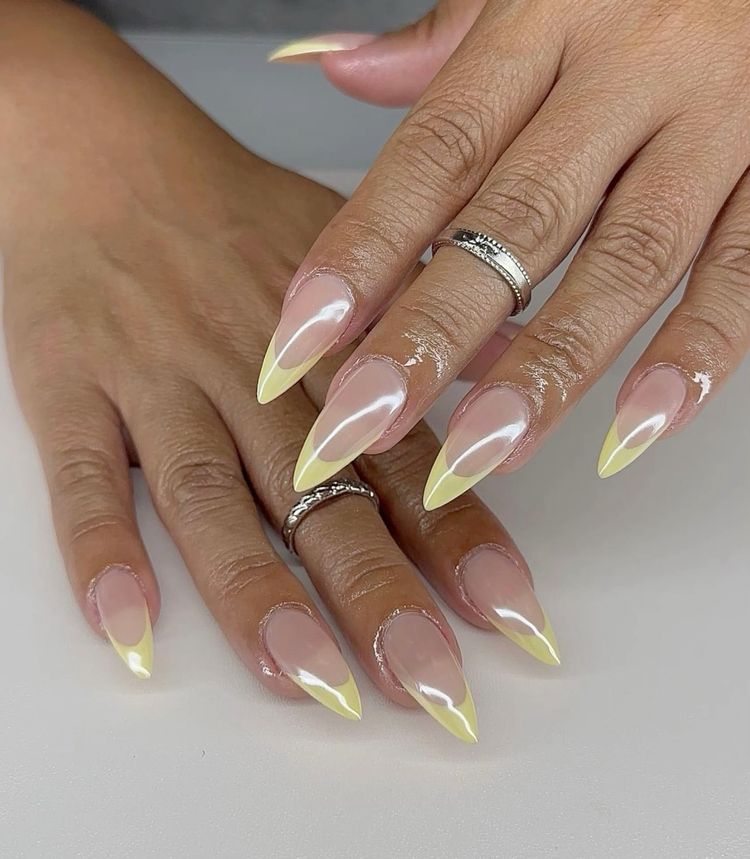 9. Yellow and Floral Nail Art:
Add a touch of nature with delicate floral patterns or accents using yellow shades for a fresh and feminine appearance.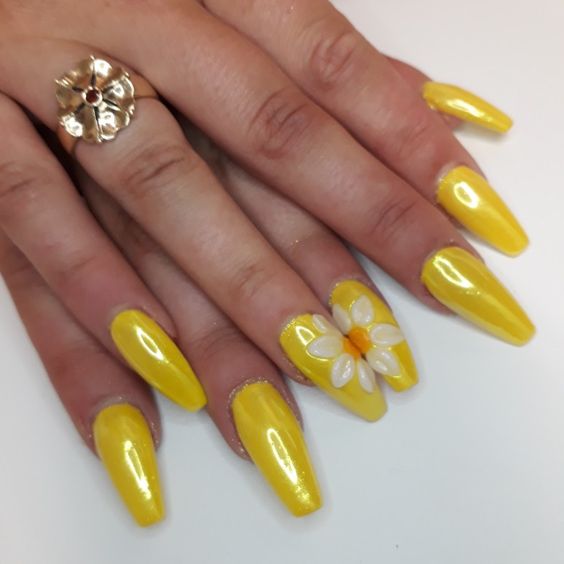 10. Yellow Chrome Nails Art:
Create negative space designs with yellow chrome accents, allowing the natural nail to contrast with the captivating hue.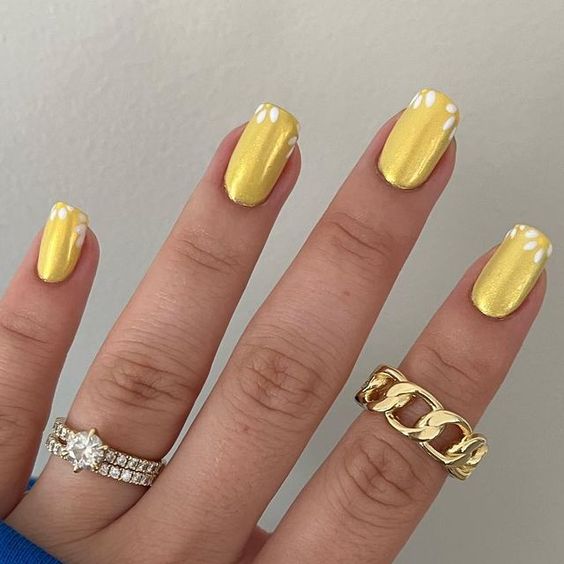 11. Yellow and Turquoise Accents:
Incorporate turquoise accents or details into your yellow manicure for a vibrant and complementary color combination.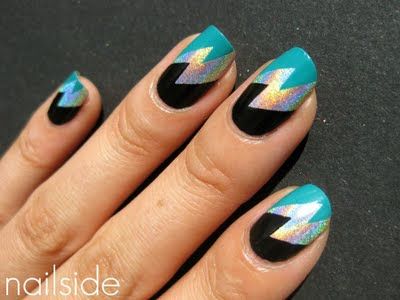 12. Yellow and Honeycomb Design:
Create playful honeycomb patterns using yellow polish for a fun and retro-inspired nail art design.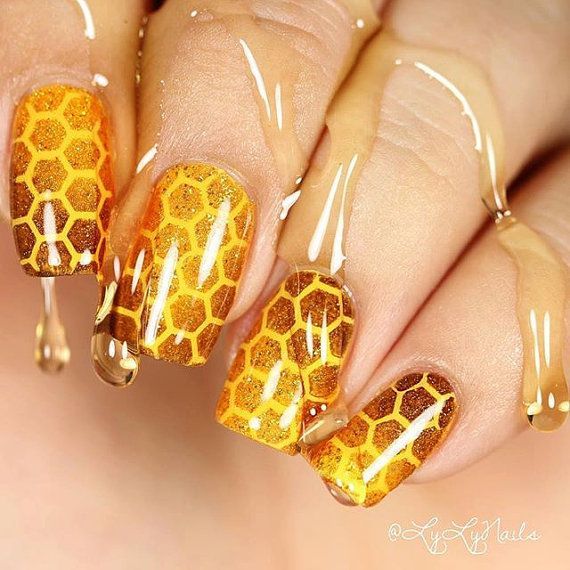 13. Yellow Chrome Stamping Designs:
Incorporate intricate stamping designs on your yellow chrome nails for a touch of elegance and detail.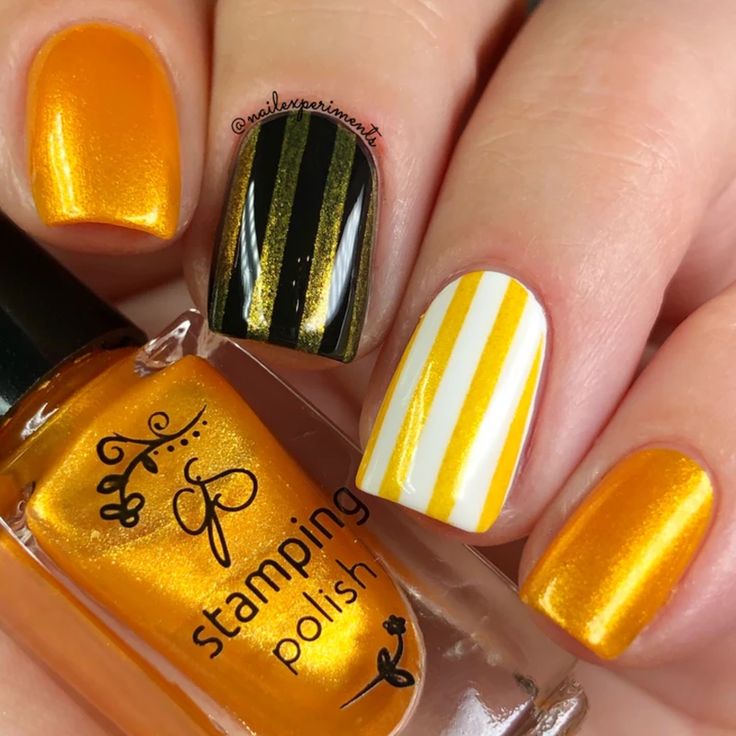 14. Yellow and Neon Accents:
Add a pop of neon shades as accents or details to create a bold and eye-catching nail design.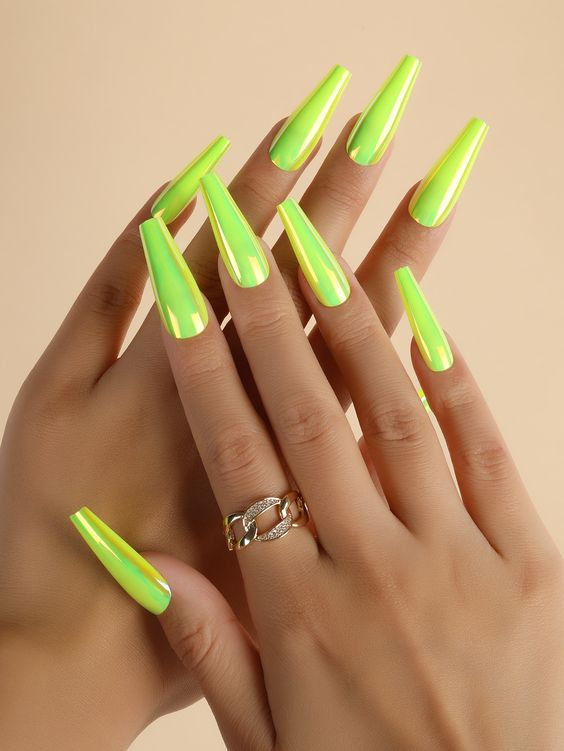 15. Yellow Chrome and Gems Accents:
Create contrast by incorporating gems accents or designs into your yellow chrome manicure for a modern and sophisticated look.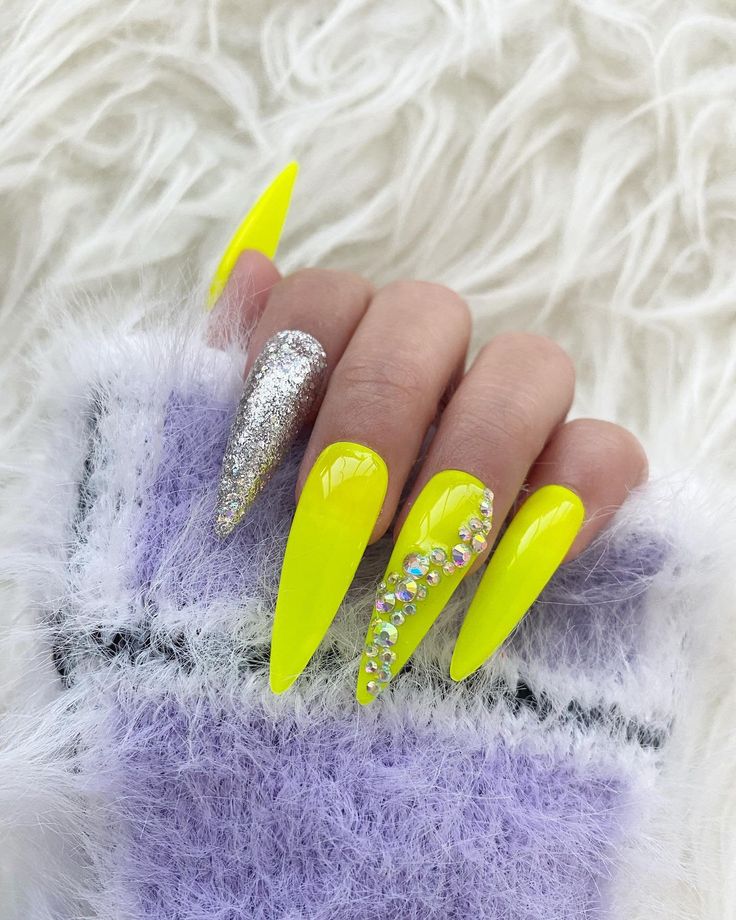 Save Pin