Nails
17 Chic Square Nail Ideas for Fall 2023
Square nails offer a sleek and modern look that complements the trends of each season. Fall 2023 brings forth a variety of stylish options to elevate your square nail game. From warm earthy tones to bold patterns and textures, these 17 chic square nail ideas will inspire you to embrace the beauty of autumn. Let's explore the trendy nail designs for square nails in fall 2023.
Pumpkin Spice Perfection
Embrace the iconic flavor of fall with a warm pumpkin spice-inspired nail design. Paint your square nails in a deep burnt orange shade and add subtle gold accents or a pumpkin pattern for a charming and seasonal look.

Metallic Forest
Go for an edgy and glamorous look with square nails coated in a metallic forest green shade. This bold and eye-catching color will make a statement and perfectly complement the fall season.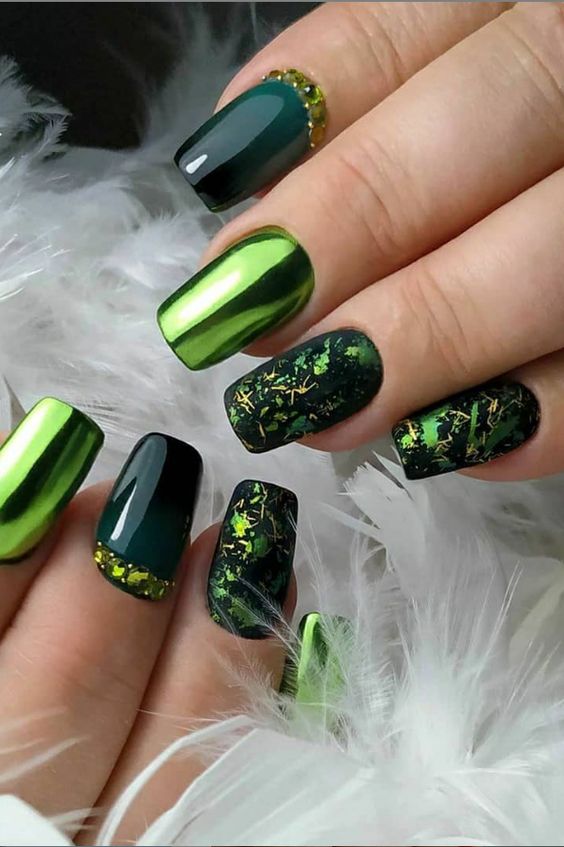 Terracotta Elegance
Opt for a sophisticated and timeless look with square nails painted in a rich terracotta shade. This warm, earthy tone exudes autumnal vibes and pairs beautifully with neutral or contrasting accents.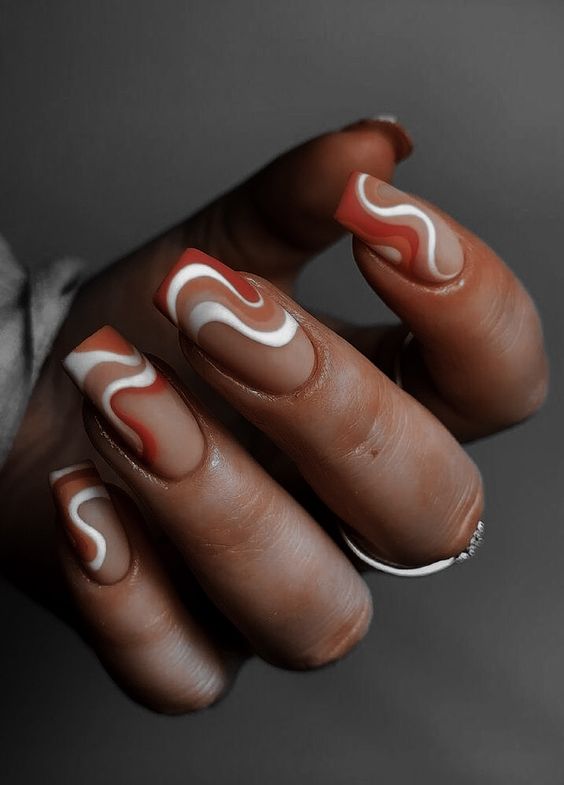 Plaid Pattern Play
Embrace the classic pattern of fall by incorporating a plaid design onto your square nails. Choose a warm color palette like burgundy, mustard yellow, and forest green to create a chic and cozy look.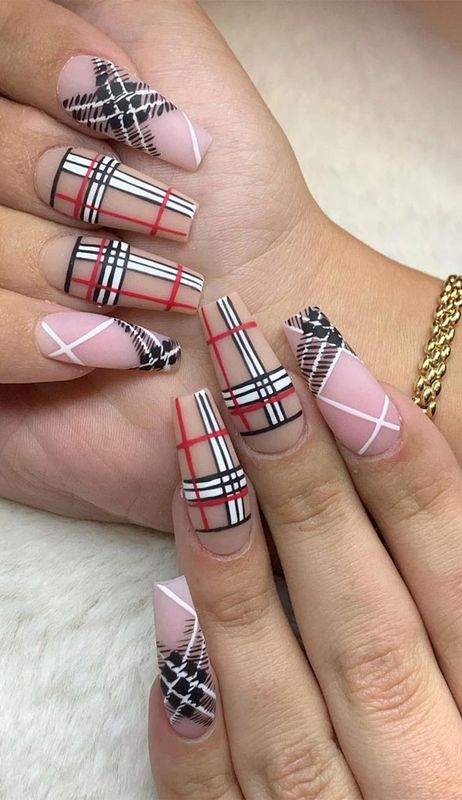 Jewel-Toned Opulence
Elevate your square nails with a touch of luxury by opting for jewel-toned shades. Deep sapphire blues, emerald greens, and amethyst purples will bring an air of opulence to your manicure.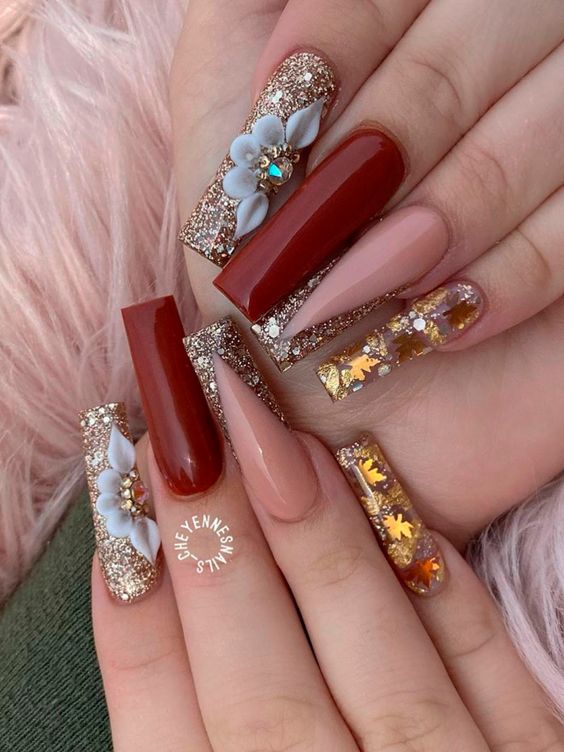 Matte Gray Sophistication
Create a sleek and minimalist look with square nails painted in a matte gray shade. This understated color is versatile and effortlessly chic, making it a perfect choice for any fall outfit.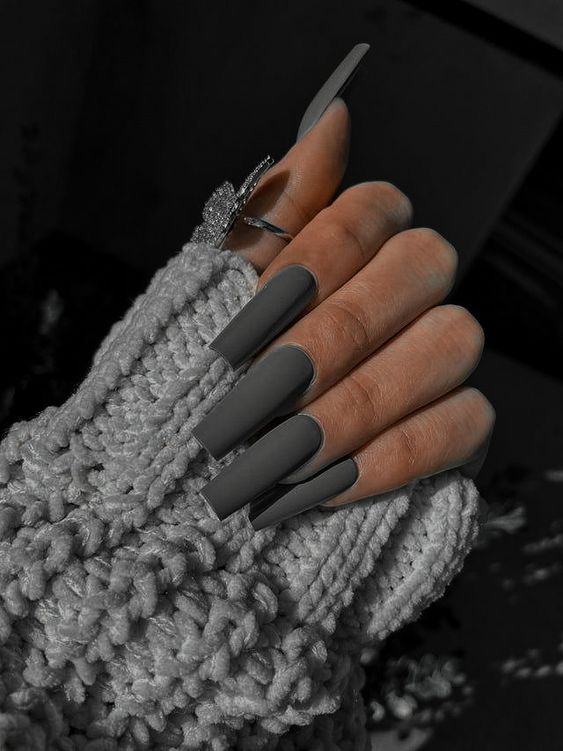 Embellished Accent
Add a glamorous twist to your square nails by incorporating an embellished accent nail. Choose a neutral base color and adorn one nail with rhinestones, glitter, or metallic accents for an eye-catching and luxurious look.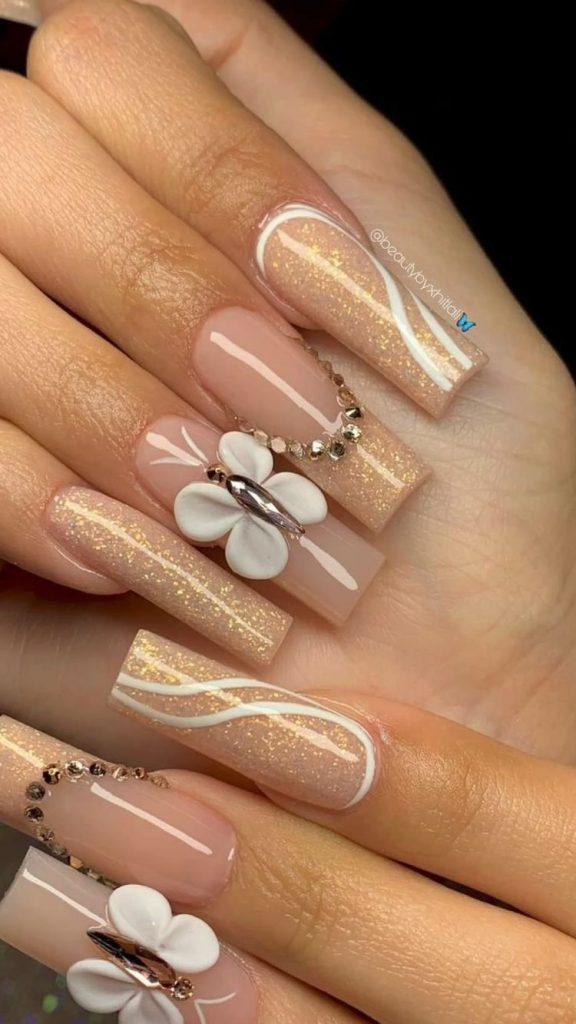 Autumnal Leaves
Capture the beauty of changing foliage by painting delicate fall leaves onto your square nails. Use warm shades like orange, burgundy, and gold to create an intricate and seasonal design.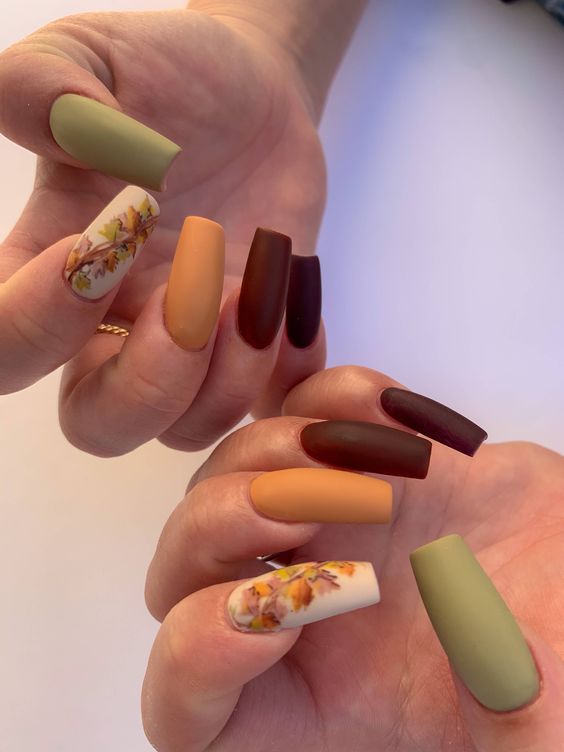 Matte Burgundy Glam
Achieve a bold and sultry look with square nails painted in a deep matte burgundy shade. This color exudes elegance and pairs well with both casual and formal fall ensembles.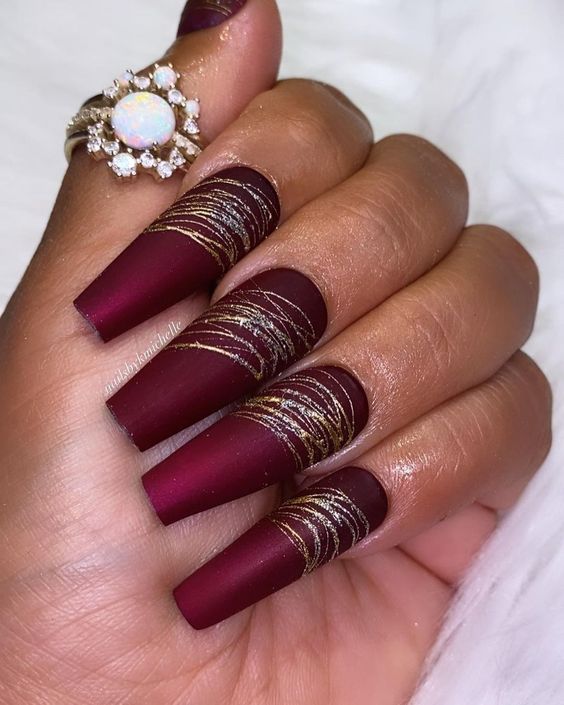 Graphic Geometrics
Create a modern and edgy look with square nails adorned in geometric patterns. Opt for contrasting colors and clean lines to achieve a minimalist yet striking design.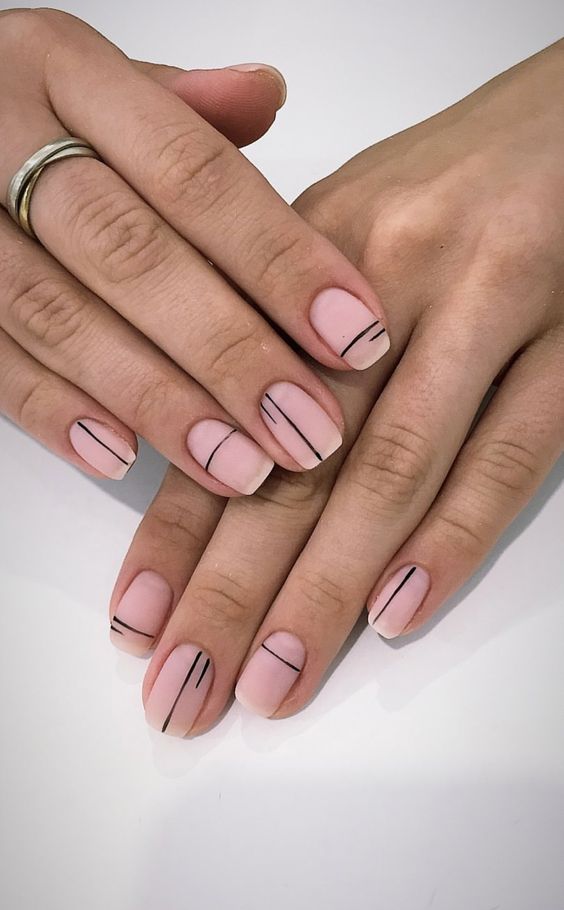 Textured Sweater Nails
Mimic the cozy texture of your favorite fall sweater on your square nails. Use a textured nail polish or add nail powders to create a sweater-like pattern that brings warmth and comfort to your manicure.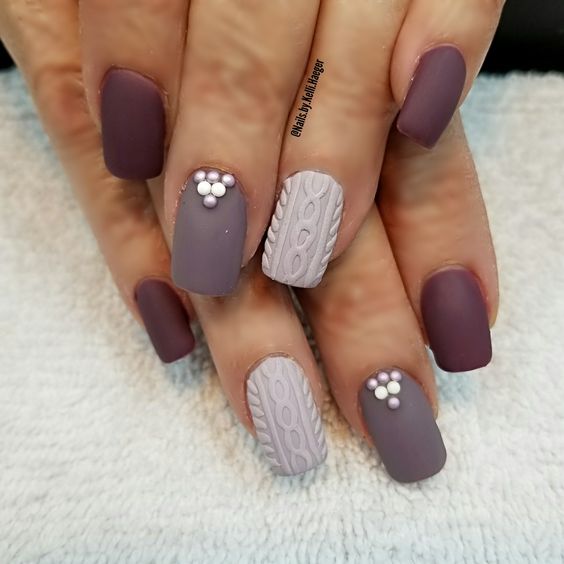 Matte Mustard Yellow
Make a statement with square nails painted in a matte mustard yellow shade. This vibrant and bold color is reminiscent of fall foliage and adds a pop of brightness to your nails.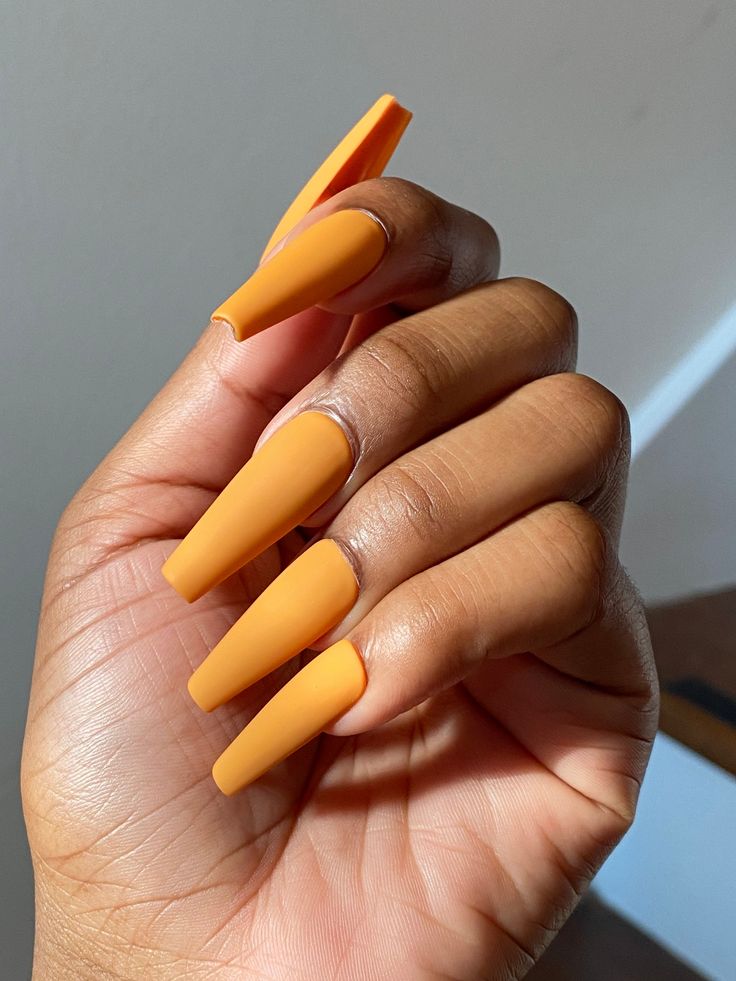 Metallic Accents
Add a touch of shine and glamour to your square nails by incorporating metallic accents. Paint your nails in a deep shade like navy blue or dark purple and add metallic lines, dots, or patterns for an elegant and trendy look.
Neutral Nudes
Keep it chic and understated with square nails painted in neutral nude shades. These versatile colors effortlessly complement any fall outfit and provide a timeless and sophisticated look.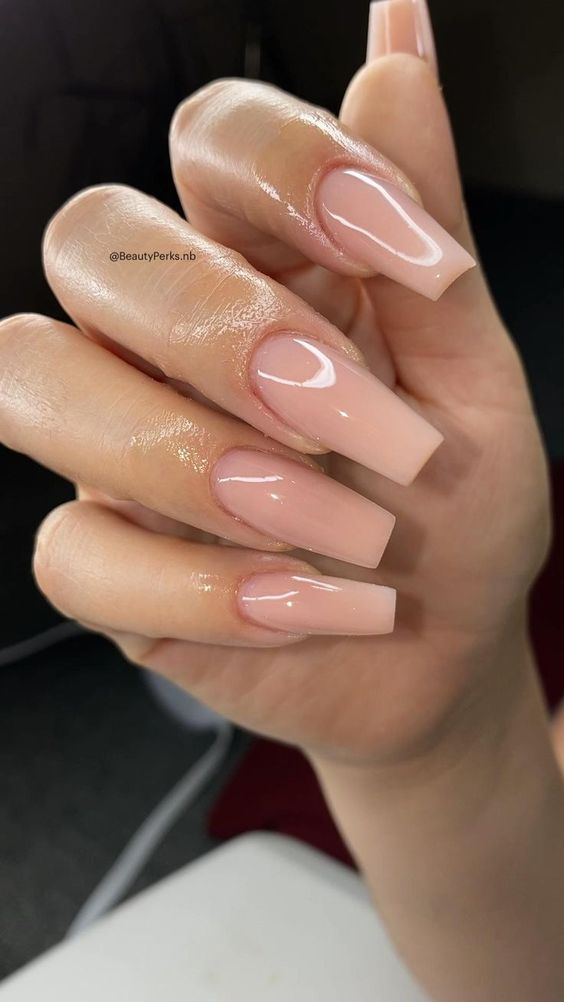 Autumn-inspired Ombré
Create a gradient effect on your square nails using warm autumn-inspired shades. Transition from a deep plum or burnt orange at the base to a lighter shade like peach or nude at the tips for a stylish and seasonal look.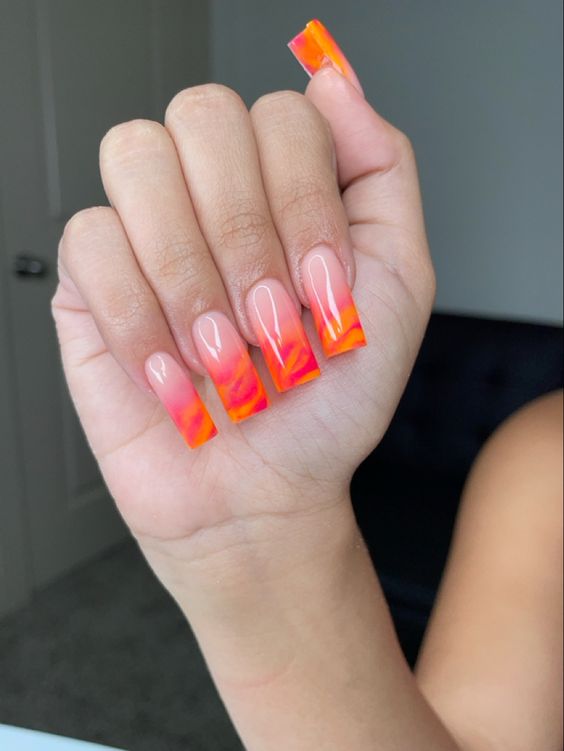 Matte Black Drama
Achieve a bold and dramatic look with square nails painted in a matte black shade. This sleek and edgy color pairs well with any fall ensemble and adds a touch of attitude to your manicure.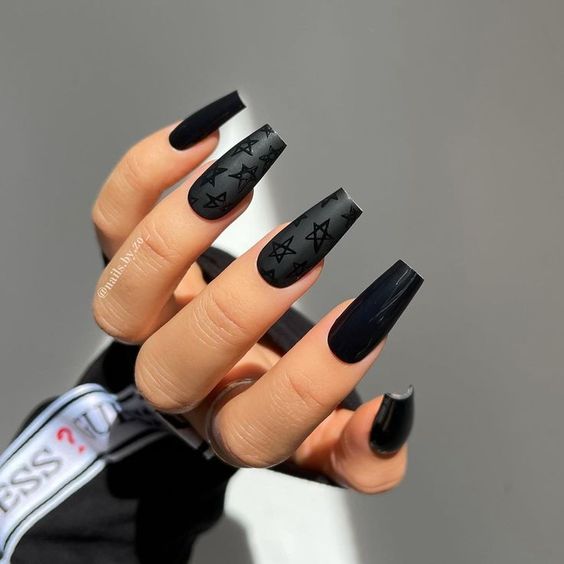 Holographic Magic
Make your square nails stand out with holographic nail polish. Choose a dark base color like navy blue or deep purple and apply a holographic top coat for a mesmerizing and magical effect.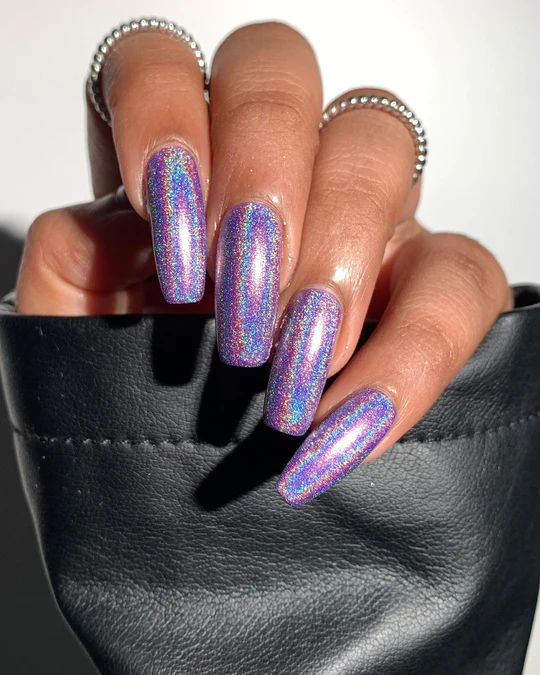 Save Pin