Nails
17 Creative Ideas for Yellow Summer Nails 2023
Summer is the perfect time to experiment with fun and vibrant nail colors that match the season's cheerful and lively vibe. Among the various trending shades, yellow nails have emerged as a popular choice for summer 2023. The sunny and radiant appeal of yellow offers a refreshing and captivating look that instantly brightens up your mood. In this article, we will delve into the world of yellow summer nails, exploring their benefits, creative design ideas, tips for achieving the perfect look, fashion pairings, and more.
Sunny Lemonade Yellow
Embrace the classic yellow shade reminiscent of refreshing lemonade for a timeless and cheerful look.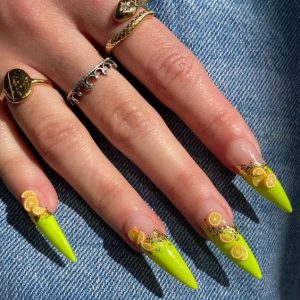 Delicate Buttercup Yellow
Opt for a softer and more delicate shade of yellow, resembling the gentle petals of a buttercup flower.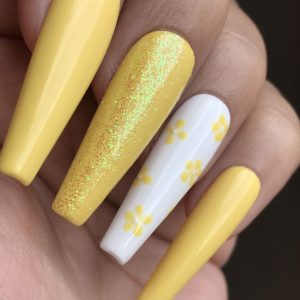 Pastel Sunflower Yellow
Channel the beauty of sunflowers with a pastel yellow base adorned with intricate floral designs.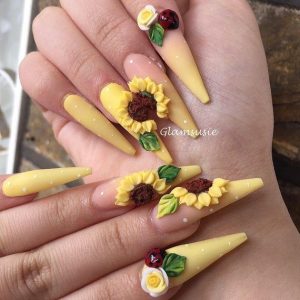 Vibrant Canary Yellow
Go bold with a vibrant canary yellow shade that demands attention and exudes confidence.
Citrus Orange-Yellow Fusion
Combine the zesty appeal of orange with yellow for a bright and tangy citrus-inspired nail design.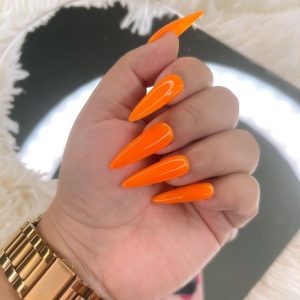 Lemon Zest Yellow with Glitter
Add a touch of sparkle to your yellow nails by incorporating glitter accents for a glamorous and dazzling effect.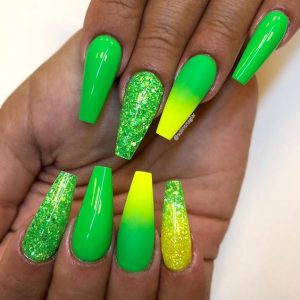 Daisies and Butterflies Yellow
Create a whimsical design by painting daisies and butterflies on a yellow backdrop for a dreamy and enchanting look.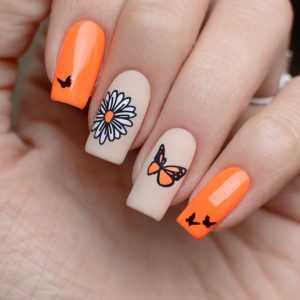 Sunflower Field Nails
Showcase your love for sunflowers by painting a scenic sunflower field across your nails for a nature-inspired masterpiece.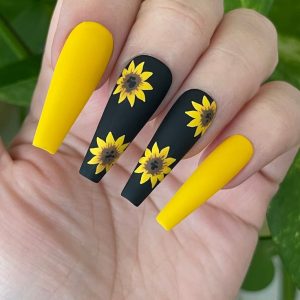 Honeycomb Yellow with Metallic Accents
Incorporate metallic accents to mimic the shimmering beauty of a honeycomb, creating a striking and unique nail art design.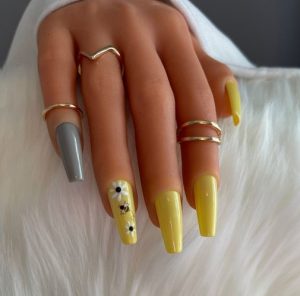 Ombre Sunset Yellow
Capture the mesmerizing colors of a summer sunset by blending different shades of yellow in a gradient ombre effect.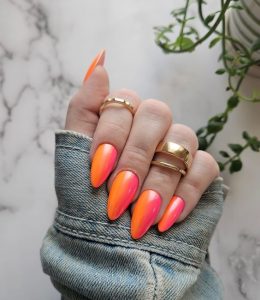 Pineapple Paradise Yellow
Pay homage to tropical vibes with pineapple-themed nail art, featuring yellow nails adorned with tiny pineapple motifs.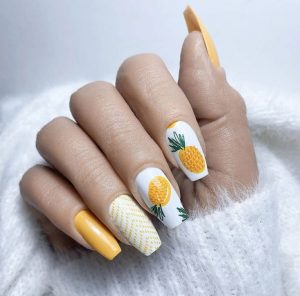 Lemonade Stand Nail Art
Get nostalgic with a lemonade stand-inspired design, complete with lemon slices, polka dots, and refreshing yellow shades.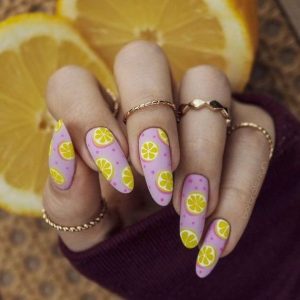 Polka Dot Delight in Yellow
Embrace the timeless appeal of polka dots by adorning your nails with playful yellow dots on a contrasting background.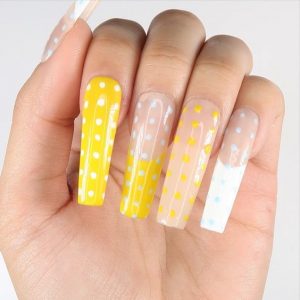 Sunflower French Tips
Give a twist to classic French manicure by replacing the traditional white tips with vibrant sunflower yellow for a summery and chic look.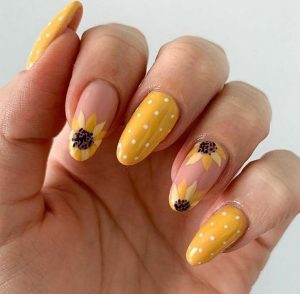 Abstract Yellow Nail Art
Let your creativity run wild with abstract yellow nail art, incorporating bold brush strokes and geometric shapes for an artistic and edgy vibe.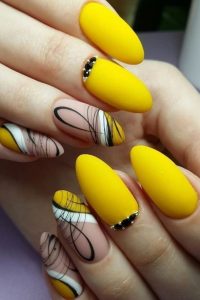 Floral Yellow Nails
Paint intricate yellow floral patterns on a neutral base for a delicate and feminine nail design that captures the essence of summer.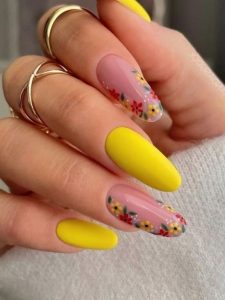 Watermelon Yellow and Green Combo
Combine yellow with shades of green to create a watermelon-inspired design, complete with seeds and slices for a fun and refreshing look.