Nails
17 Elegant White Nail Designs for Winter 2023-2024
White nail designs exude elegance and sophistication, making them perfect for the winter season. Whether you prefer a classic look or want to experiment with creative and intricate designs, there's a white nail design idea for you. Here are 17 elegant white nail designs to inspire your manicures in 2023-2024:
1. Classic White French Manicure
Opt for a timeless French manicure with white tips and a sheer or nude base for an elegant winter look.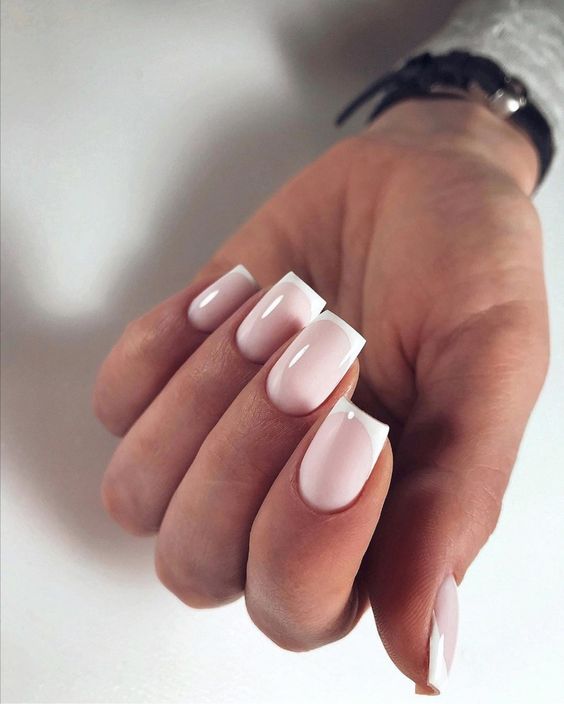 2. Snowflake Accents
Adorn your white nails with delicate hand-painted snowflake designs for a subtle and wintery touch.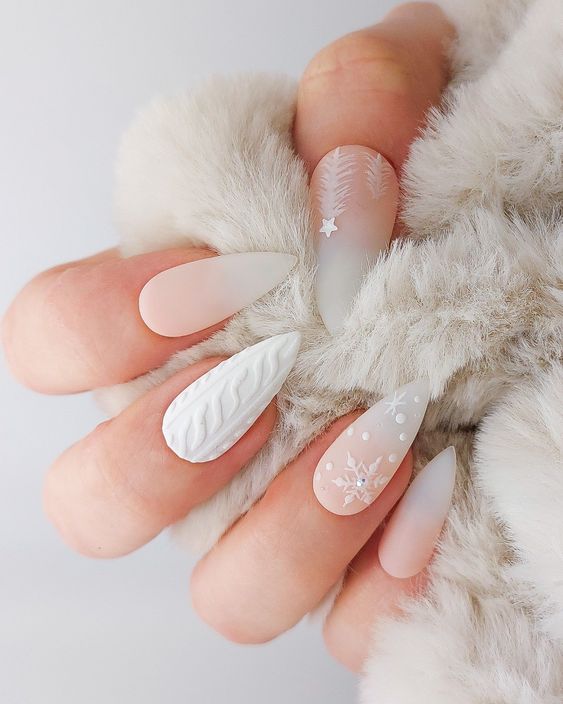 3. White and Gold Elegance
Combine white and gold nail polish or accents to create a luxurious and regal winter nail design.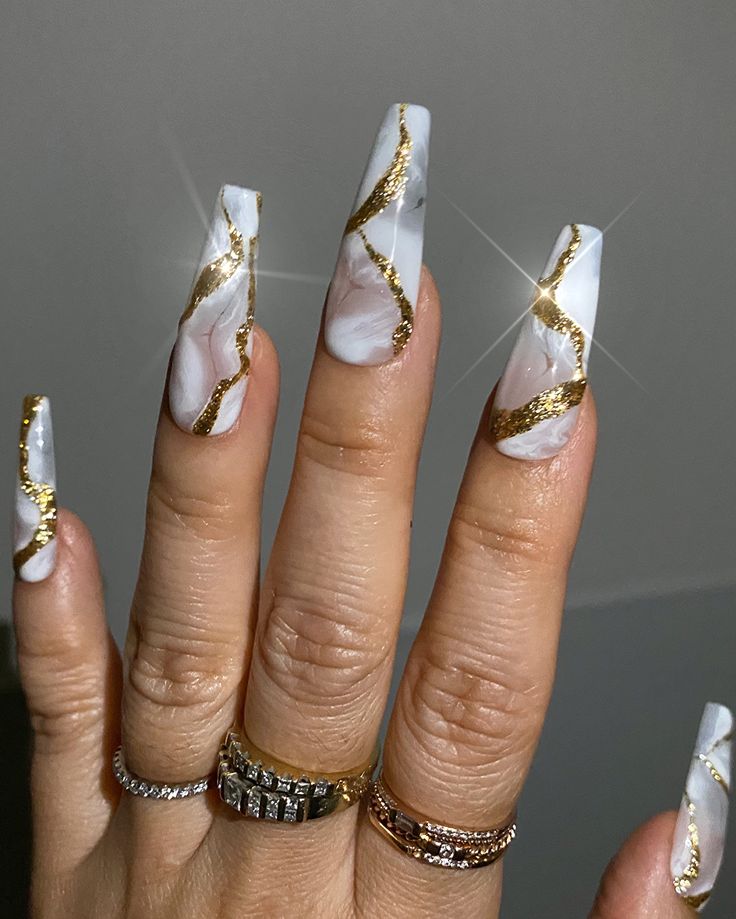 4. Pearlescent White Nails
Achieve a soft and ethereal look with pearlescent or iridescent white nail polish that shimmers like snow.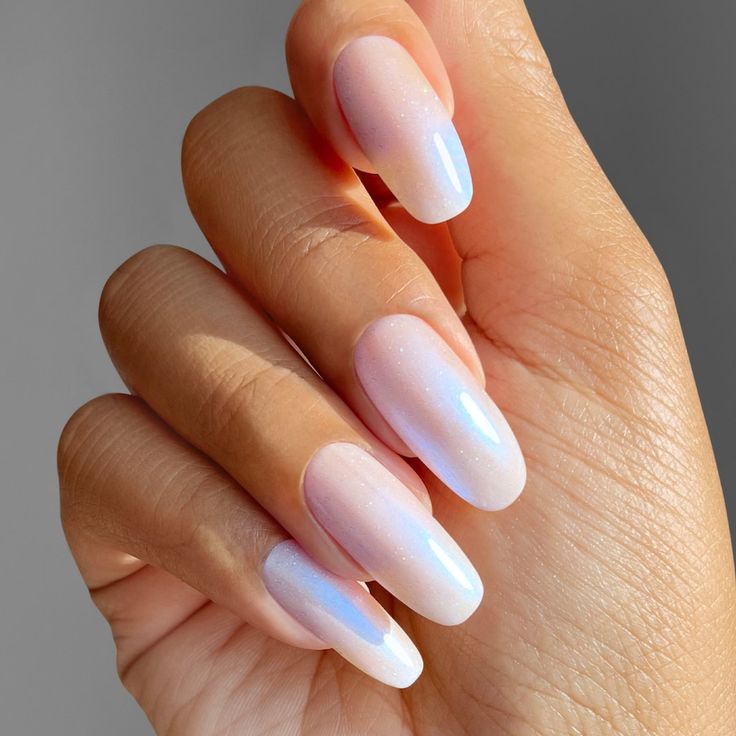 5. Lace-Inspired Nail Art
Create intricate lace-inspired nail art using white polish for a delicate and feminine appearance.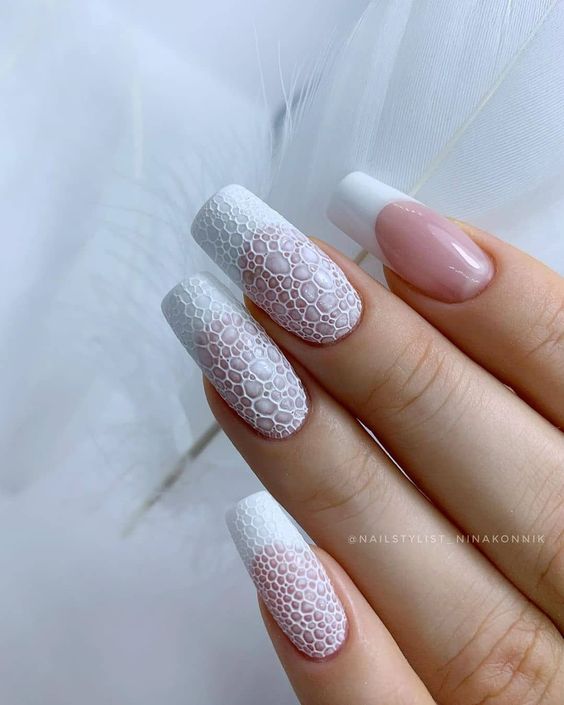 6. Marble White Nails
Experiment with a marble effect by blending white and gray nail polish for a modern and sophisticated design.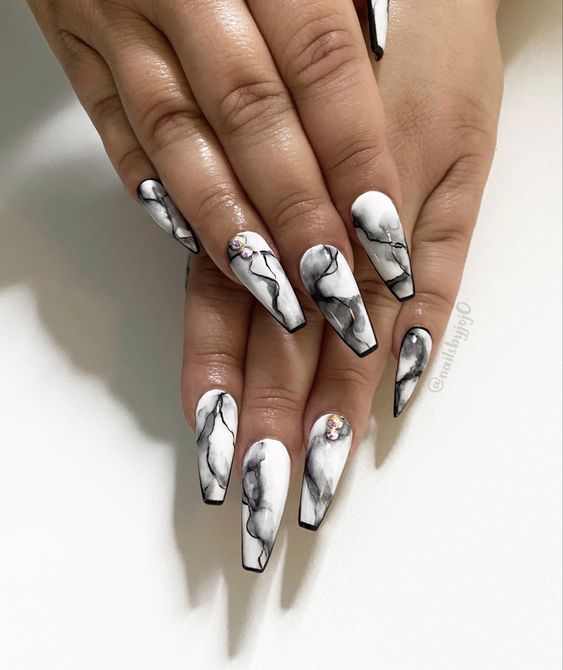 7. White and Silver Details
Enhance your white nails with silver accents, such as stripes, dots, or foil, for added glamour.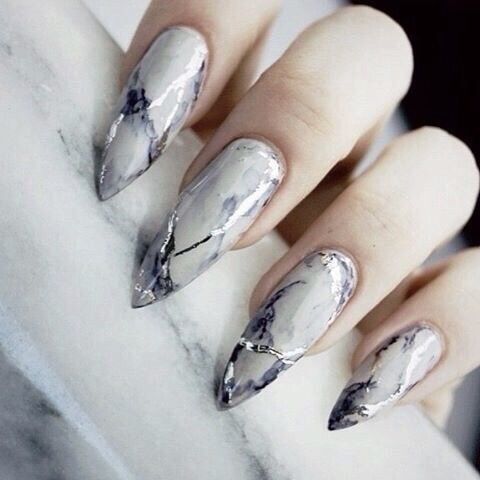 8. Matte White Nails
Opt for a matte topcoat to achieve a velvety and elegant finish on your white nail polish.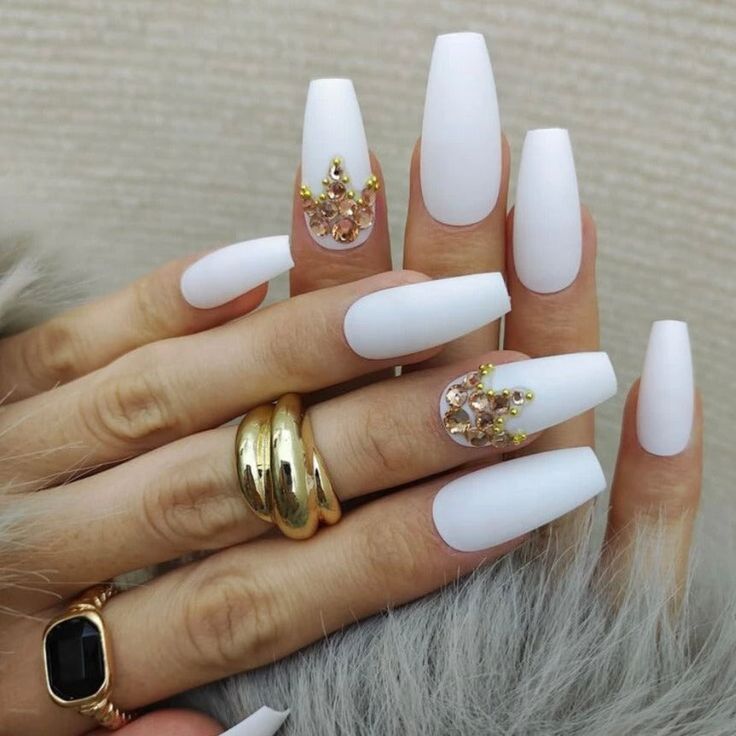 9. Floral White Nails
Embellish your white nails with hand-painted floral designs featuring delicate white flowers or winter blooms.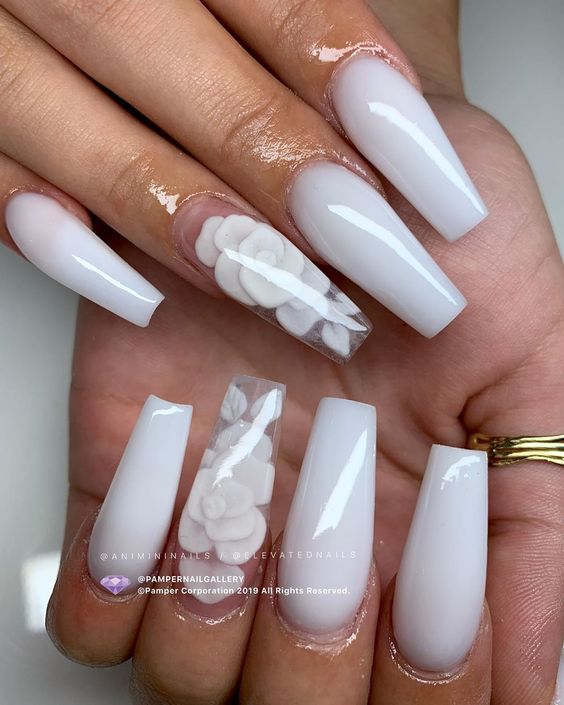 10. Icicle Tips
Mimic the look of glistening icicles by extending your white nail polish into pointed shapes at the tips.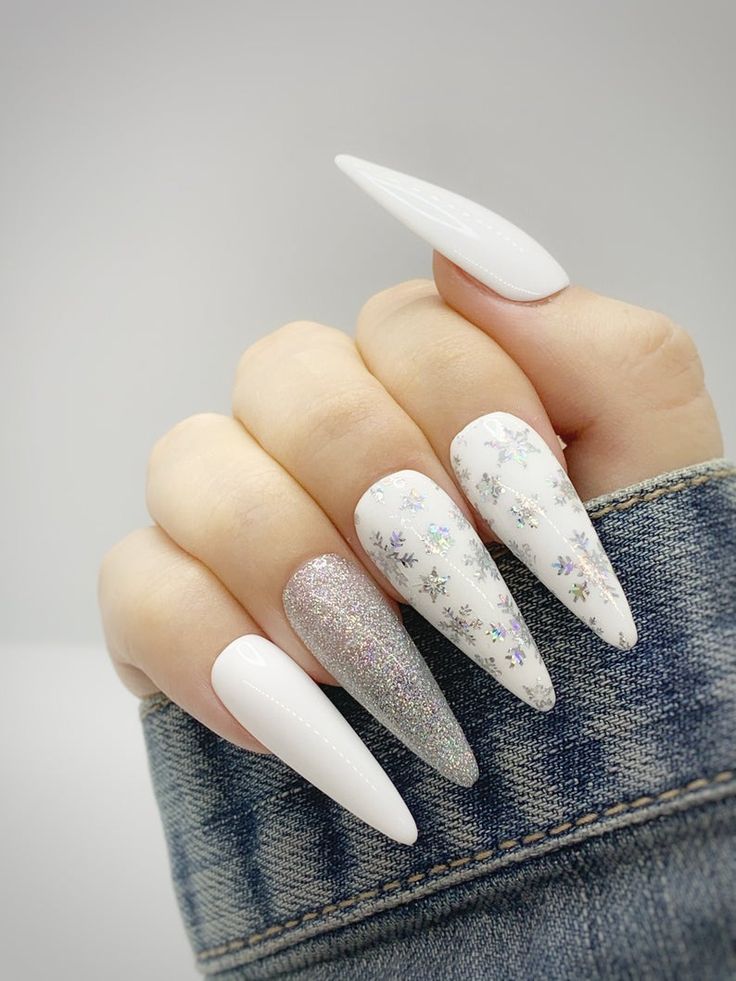 11. Minimalist White and Silver
Keep it simple with minimalist nail art that features tiny white and silver dots or stripes.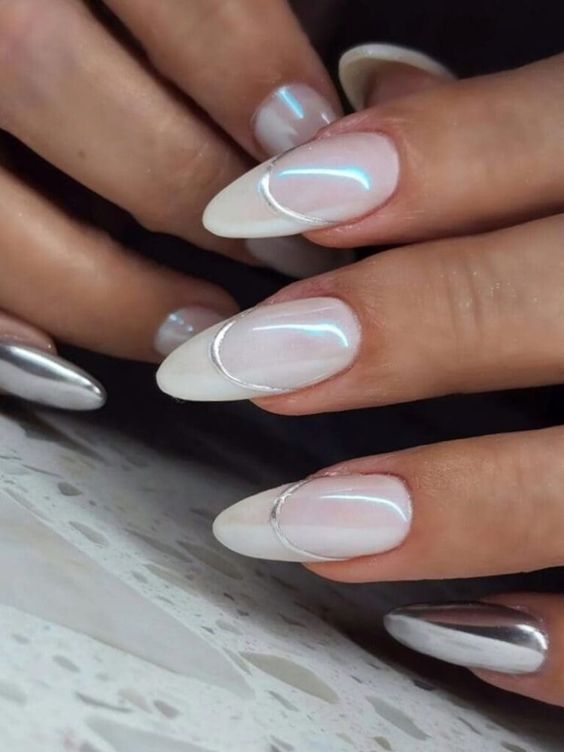 12. Snowy Landscape
Create a snowy landscape on your nails with hand-painted scenes of snow-covered trees, mountains, and winter cabins.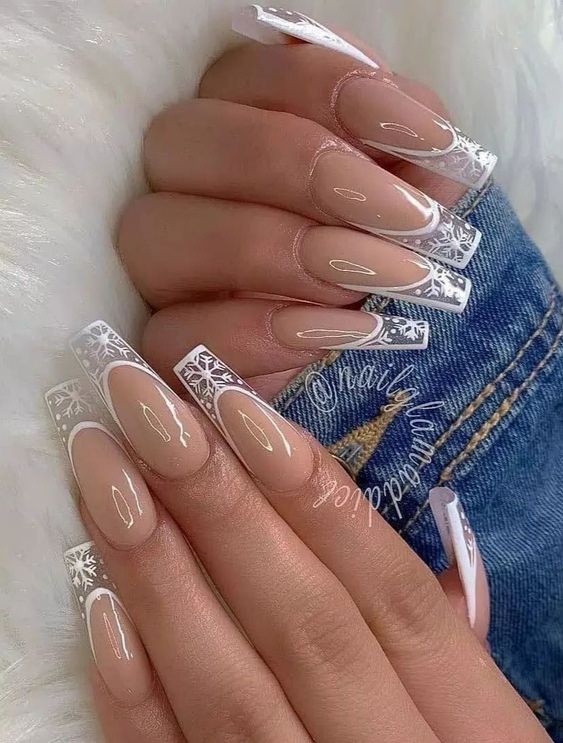 13. Holographic White
Add a touch of mesmerizing sparkle with holographic white nail polish that glimmers like snow in the sunlight.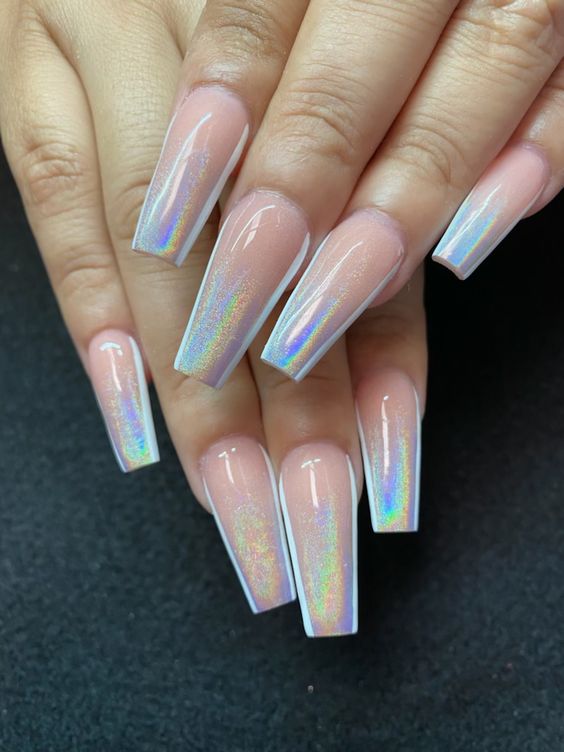 14. Crystal Clear Accents
Incorporate clear or translucent accents on your white nails to mimic the look of icy crystals.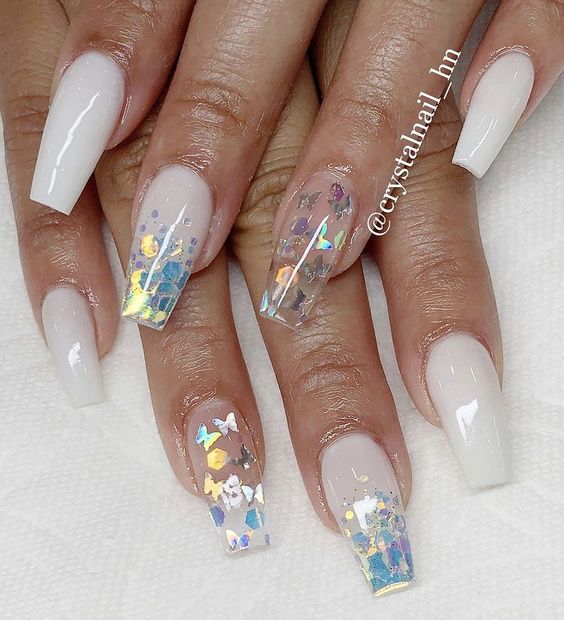 15. Frosted Lace Patterns
Combine lace-inspired nail art with a frosted effect for a delicate and wintry appearance.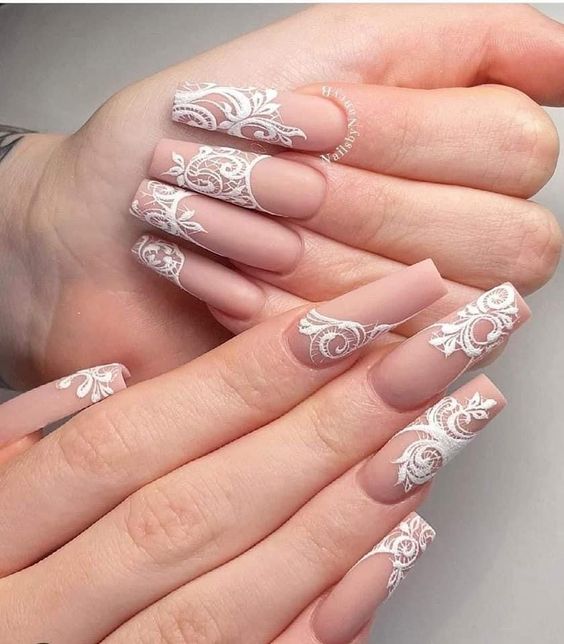 16. Frozen-Inspired Nails
Channel the enchantment of Disney's "Frozen" with snowflake and frost-themed nail art on a white base.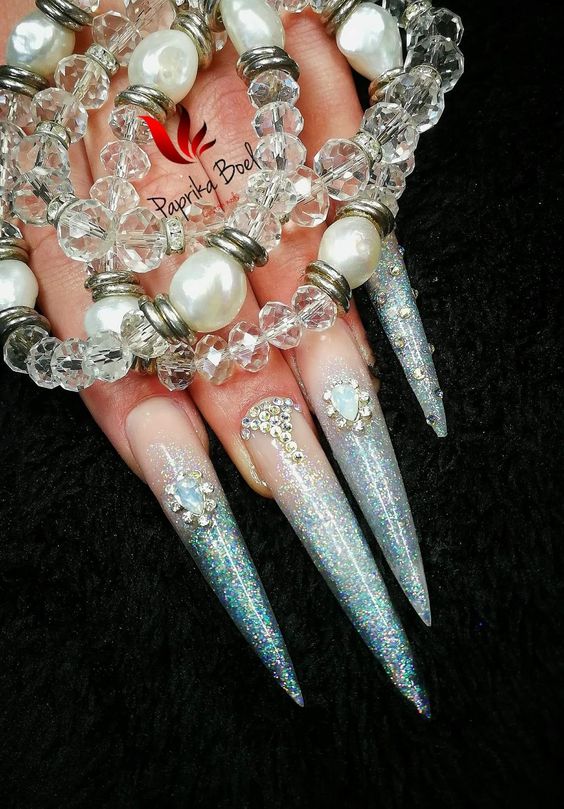 17. Chic White and Black Contrast
Pair your white nails with sleek black accents or geometric designs for a bold and contemporary look.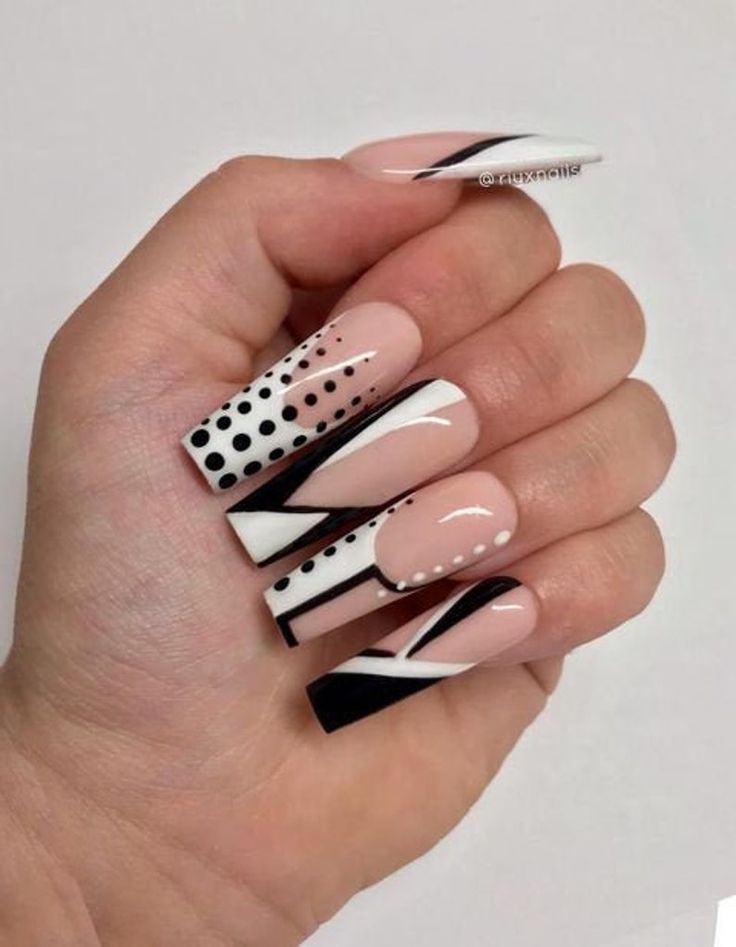 Save Pin