Nails
17 Gorgeous Green Nail Ideas for Fall 2023
Green nails are a perfect choice for fall, as they capture the lushness and vibrancy of the season. From deep forest hues to earthy olive tones, green manicures can add a touch of elegance and nature-inspired beauty to your look. If you're looking for fall green nail ideas, here are 17 gorgeous options to inspire your next manicure.
Forest Green Matte Nails
Embrace the depth and richness of fall with forest green matte nails. This dark and velvety shade exudes sophistication and pairs well with cozy sweaters and autumnal accessories.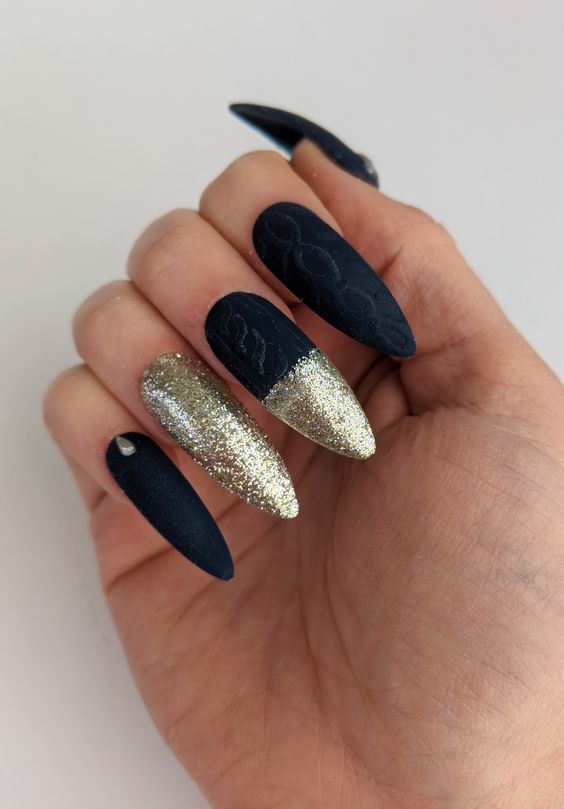 Olive Green French Tips
Put a twist on the classic French manicure by incorporating olive green polish for the tips. This earthy and versatile shade adds a subtle touch of green to your nails while maintaining a timeless look.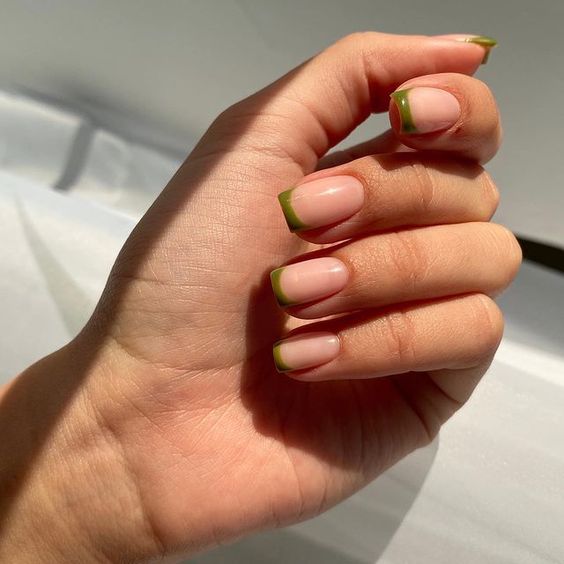 Emerald Green Glitter Nails
Add a touch of glamour and sparkle to your fall nails with emerald green glitter polish. This dazzling shade catches the light and creates a mesmerizing effect that is perfect for special occasions or holiday festivities.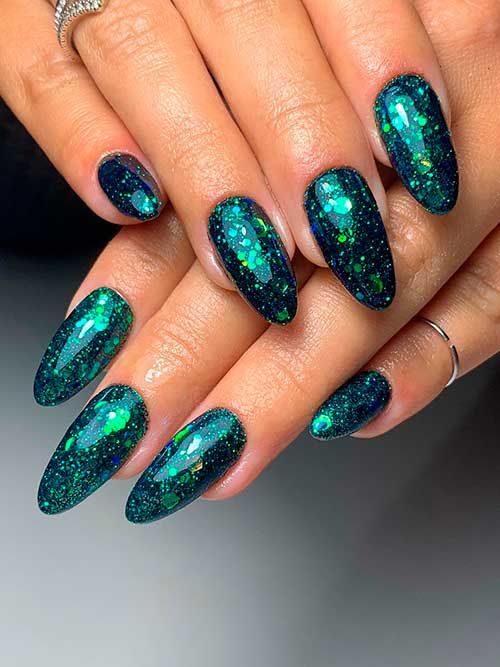 Sage Green with Gold Accents
Create an elegant and luxurious look by pairing sage green polish with gold accents. Add gold foil details or metallic nail art for a regal and eye-catching manicure.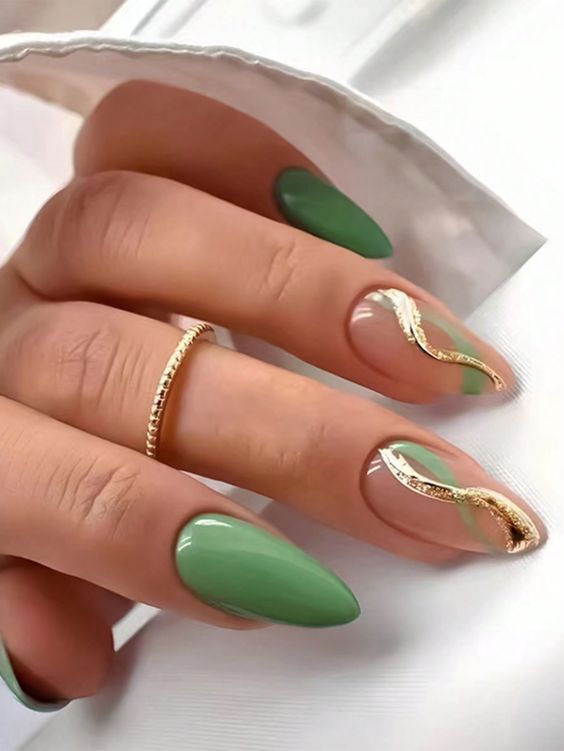 Pistachio Green Ombré Nails
Achieve a trendy and playful look with pistachio green ombré nails. Blend different shades of green together for a seamless gradient effect that captures the freshness of the season.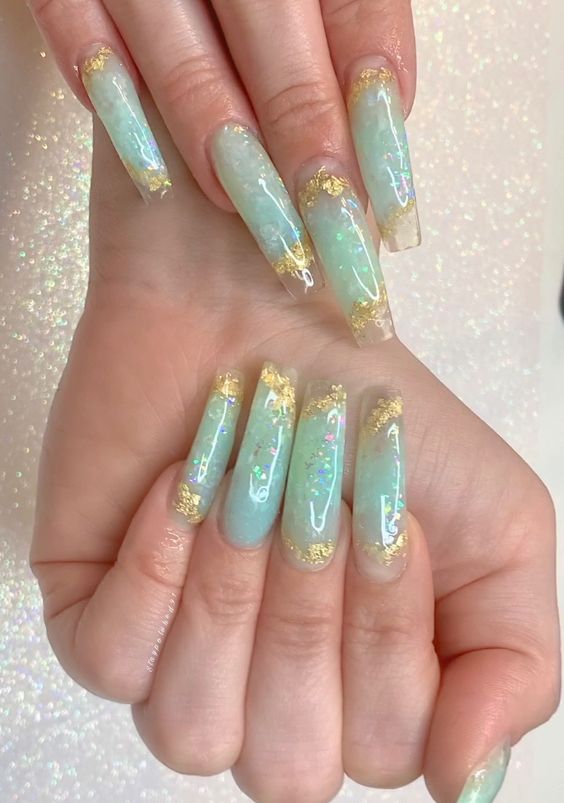 Mint Green Floral Nails
Embrace the blooming beauty of fall with mint green nails adorned with delicate floral nail art. Paint tiny flowers or leaves on one or two accent nails for a feminine and romantic touch.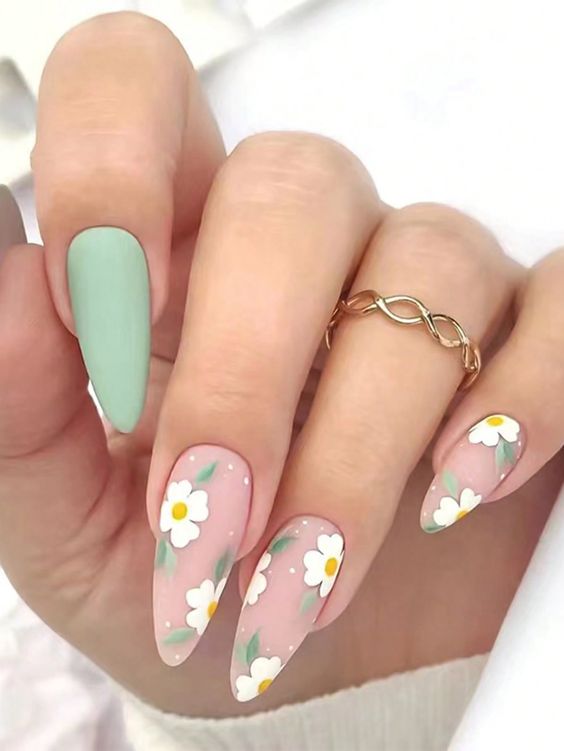 Dark Green Geometric Nails
Create a modern and artistic manicure by incorporating geometric patterns in dark green polish. Use tape or nail art tools to create crisp lines, triangles, or other geometric shapes for a contemporary look.
Chartreuse Green Accent Nail
Add a pop of brightness and energy to your fall manicure with a chartreuse green accent nail. This vibrant and eye-catching shade creates a striking contrast against other neutral or deep green nails.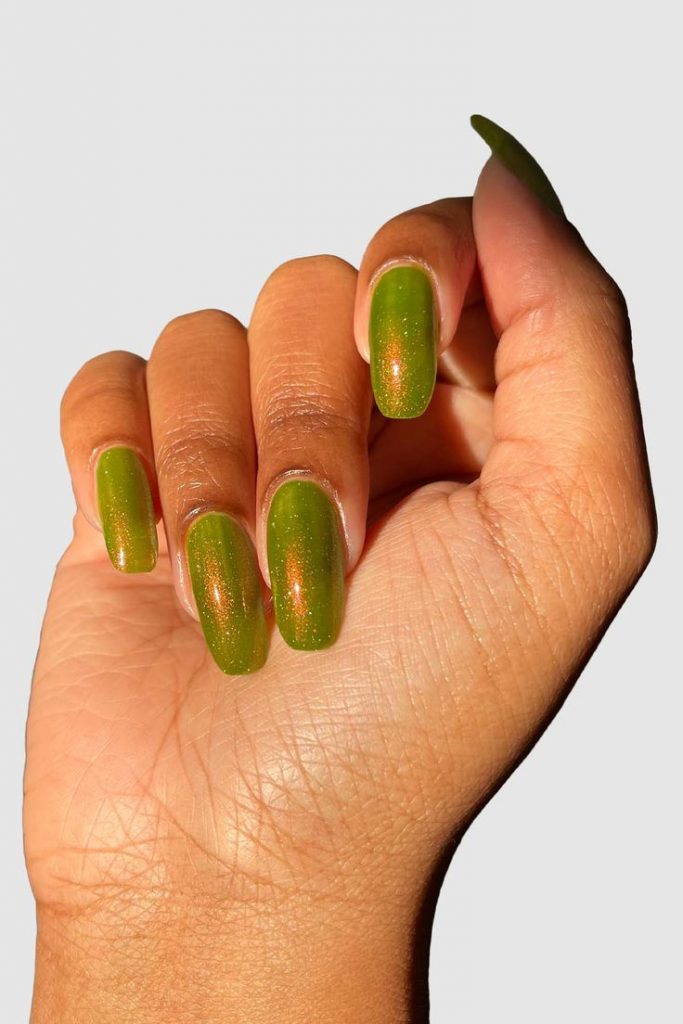 Lime Green Gradient Nails
Embrace the boldness of lime green by creating a gradient manicure. Blend lime green with a slightly lighter or darker shade for a seamless transition from one color to another.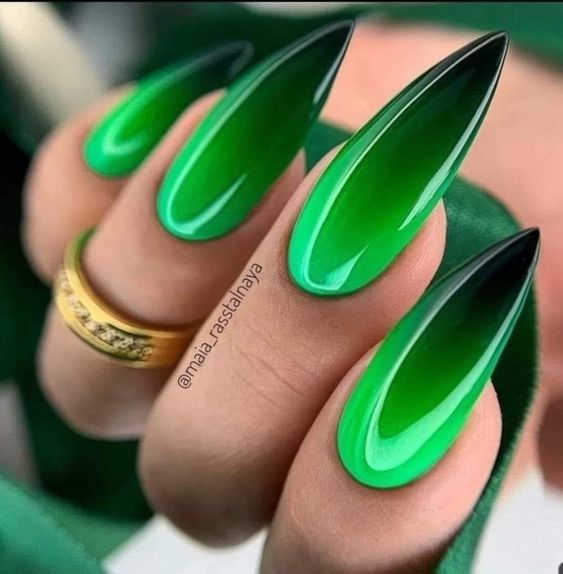 Moss Green Stamped Nails
Achieve an intricate and unique manicure by using stamping plates to create designs on moss green nails. Choose nature-inspired patterns like leaves or tree branches for an organic and captivating look.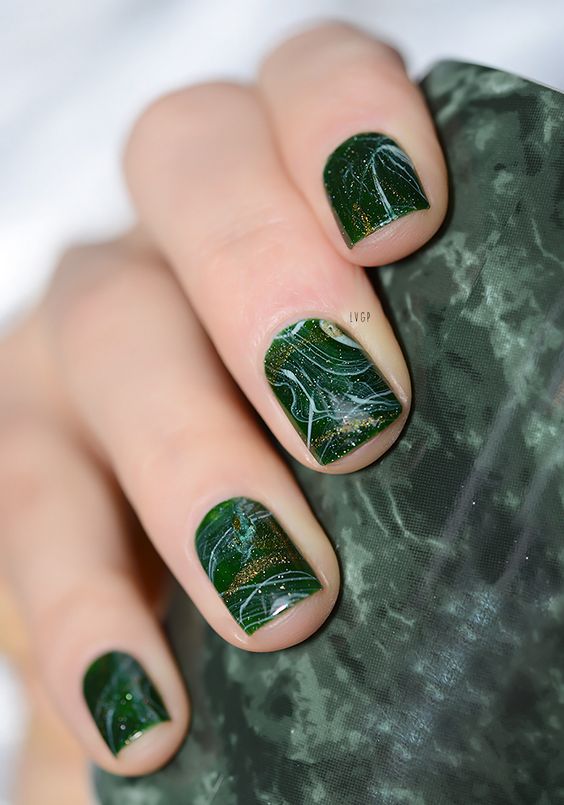 Hunter Green with Gold Foil
Combine the elegance of hunter green polish with the opulence of gold foil accents. Apply gold foil strategically on one or two nails for a luxurious and sophisticated manicure.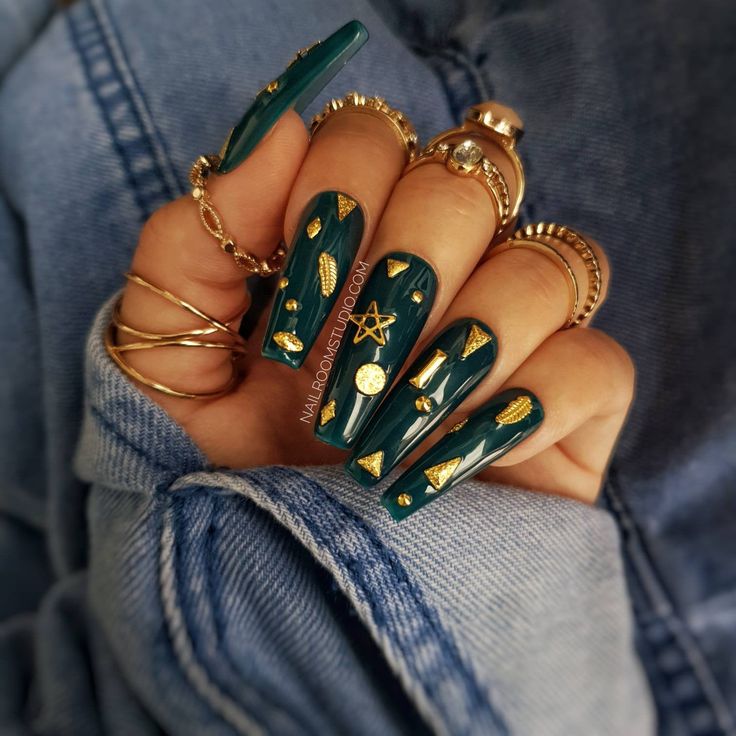 Neon Green Negative Space Nails
Embrace a bold and edgy look with neon green negative space nails. Create geometric cutouts or leave portions of your nails bare, allowing the vibrant green shade to peek through.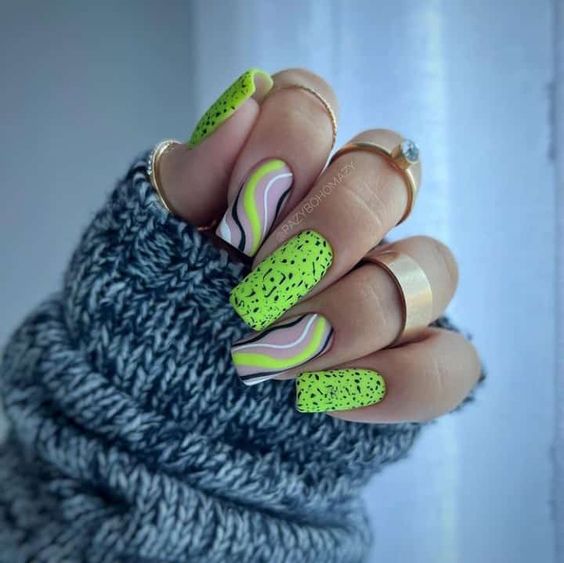 Fern Green Matte Stiletto Nails
Opt for a fierce and daring look with fern green matte stiletto nails. The sharp and elongated shape adds a touch of drama, while the matte finish adds a modern twist.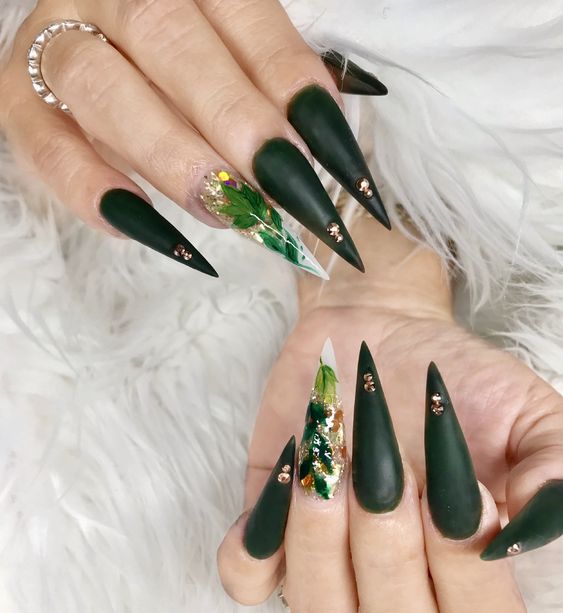 Seafoam Green Nails
Create a dreamy and ethereal look with seafoam green nails adorned with pearl accents. Apply small pearls or pearl nail art on one or two nails for a romantic and sophisticated manicure.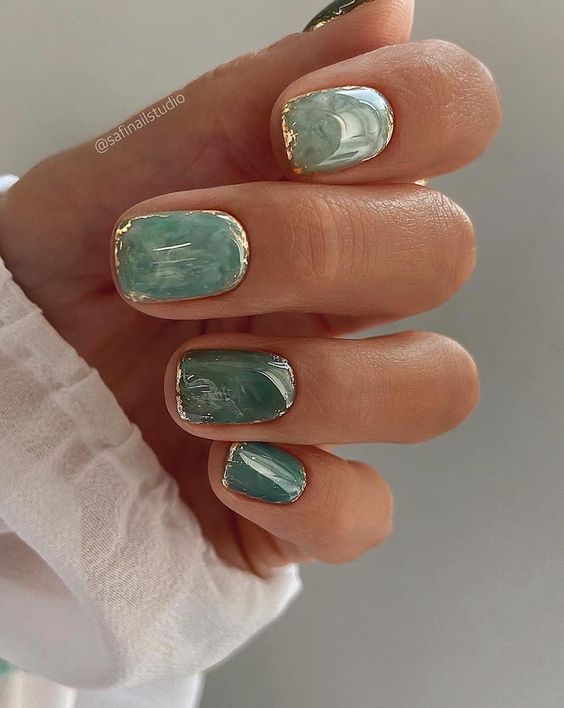 Deep Teal Green Nails
Capture the essence of fall foliage with deep teal green nails. This rich and captivating shade adds depth and mystery to your manicure, making itperfect for those who love bold and impactful nail looks.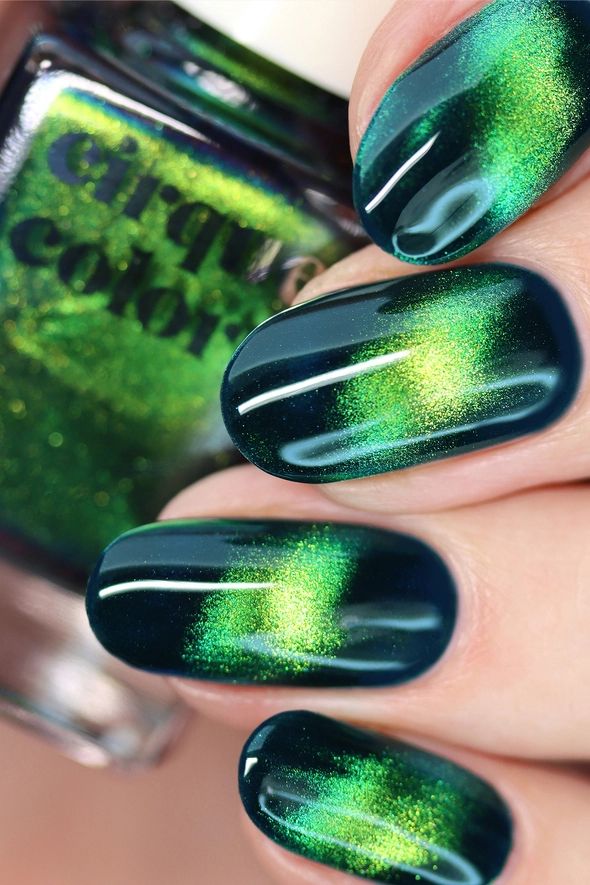 Lime Green French Nails
Put a vibrant twist on the classic French manicure by using lime green polish for the tips. This playful and energetic shade adds a fun and youthful vibe to your nails.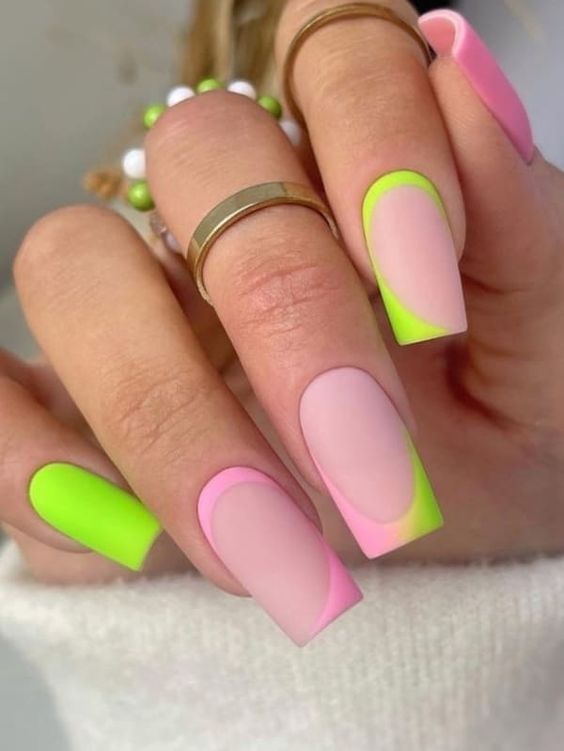 Pistachio Green Marble Nails
Achieve a trendy and organic look with pistachio green marble nails. Use a water marbling technique or a nail art brush to create a marble effect with different shades of green for a unique and eye-catching manicure.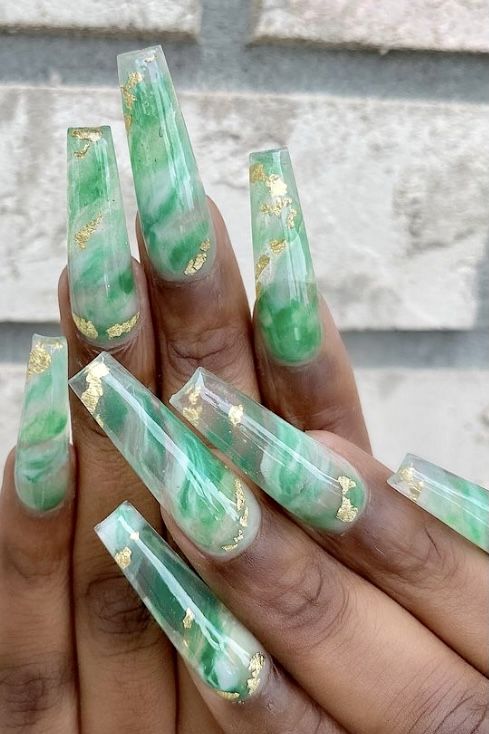 Save Pin