Nails
17 Multicolor Winter Nail Ideas for 2023-2024
Winter doesn't have to mean sticking to a single color palette. Embrace the vibrancy of multicolored nail designs and add a burst of creativity to your winter manicure. Here are 17 inspiring multicolor winter nail ideas for 2023-2024:
1. Colorful Geometric Patterns
Create eye-catching geometric patterns using a variety of winter-inspired colors, such as blues, purples, and silvers.

2. Rainbow Snowflakes
Combine the elegance of snowflake nail art with a rainbow of colors for a whimsical and cheerful winter look.
3. Ski Resort Nails
Incorporate a range of winter sport-themed colors like blues, whites, and reds to capture the essence of a ski resort.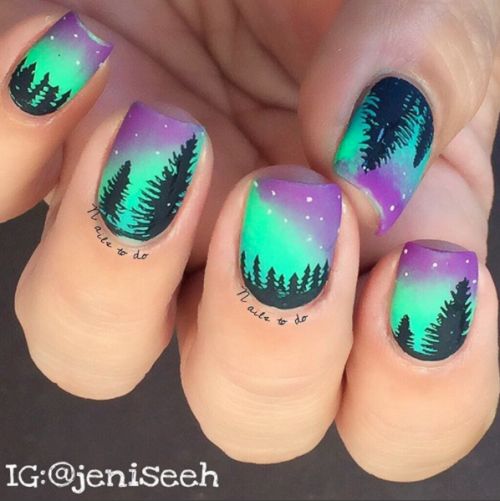 4. Candy Cane Stripes
Celebrate the holidays with a multicolored candy cane design featuring classic red and white stripes.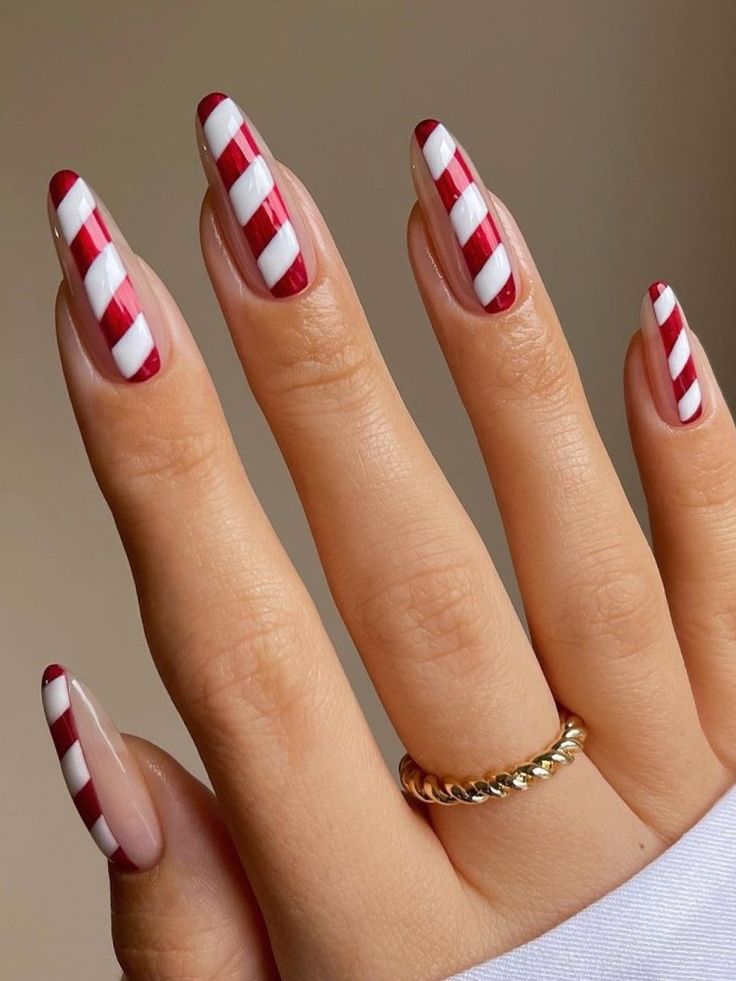 5. Multicolor Marbling
Experiment with multicolored marble nail art that captures the beauty of icy landscapes and winter skies.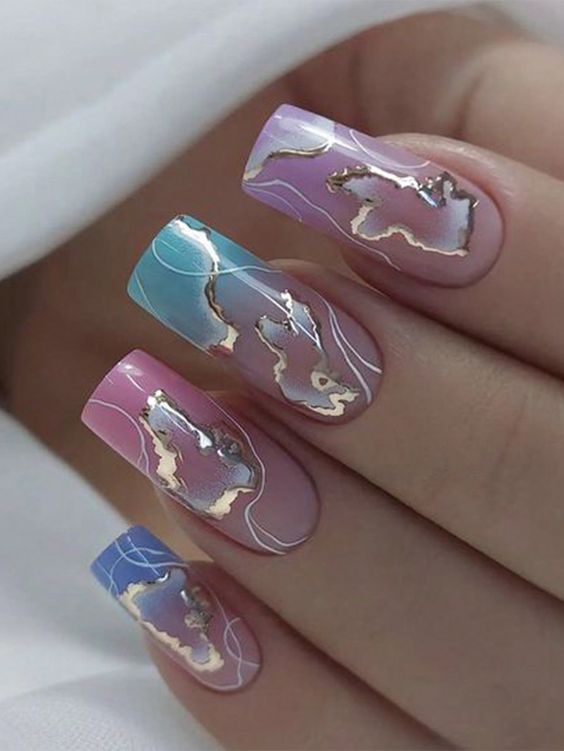 6. Festive Confetti
Add a festive touch to your nails with multicolored confetti or sequins for a fun and joyful look.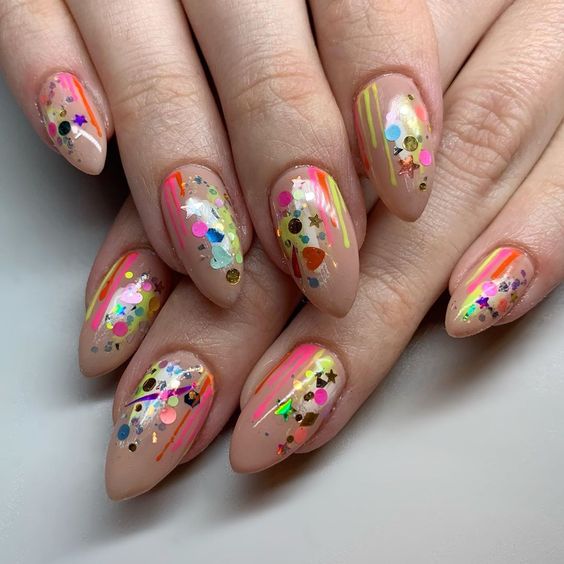 7. Frosted Rainbow
Paint each nail a different pastel color and add a frosted matte topcoat for a wintery twist.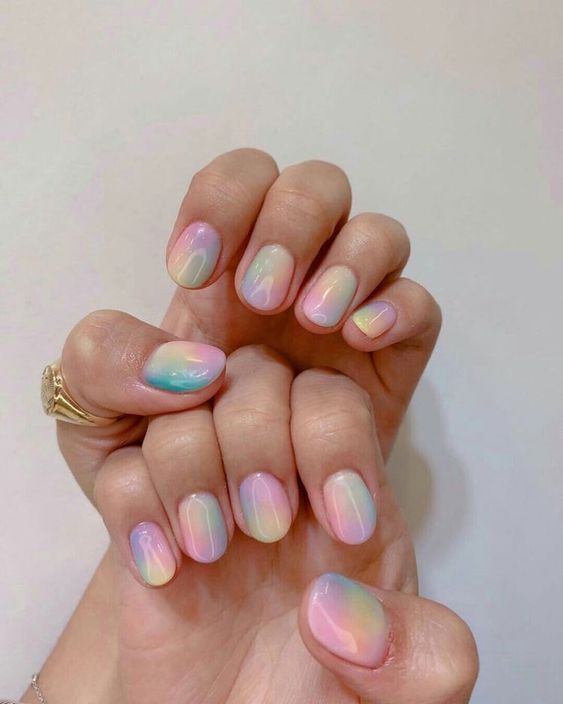 8. Christmas Lights
Mimic the colors of twinkling Christmas lights on your nails, incorporating reds, greens, blues, and yellows.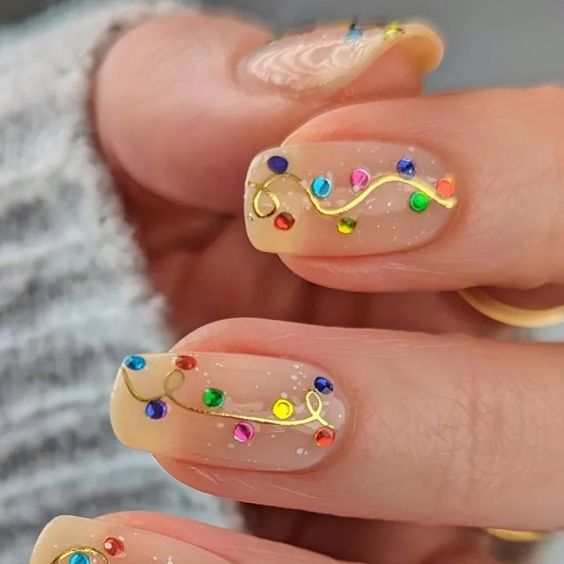 9. Snow Globe Nails
Create miniature snow globe scenes on your nails using a variety of colors for the background and winter-themed designs.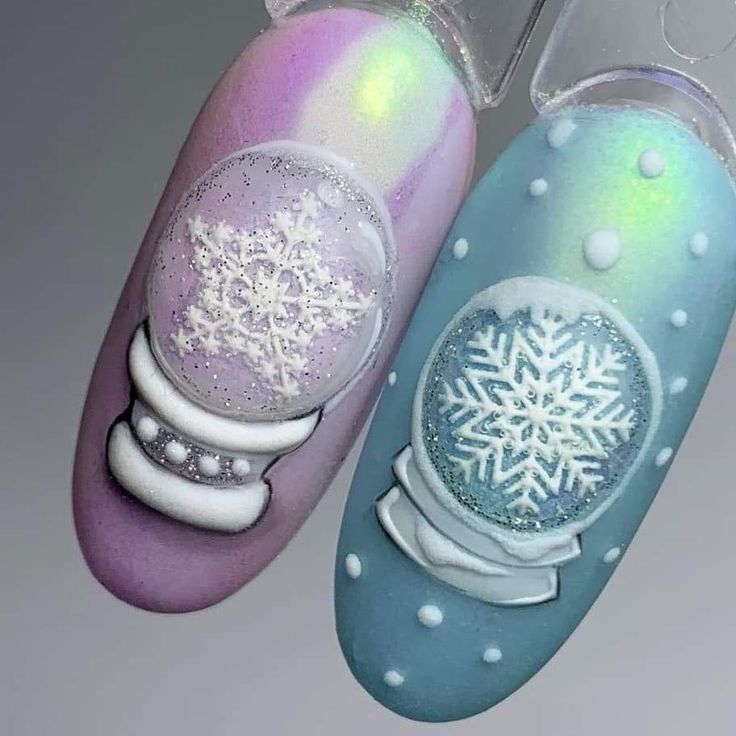 10. Multicolored Plaid
Embrace the cozy vibes of winter with a multicolored plaid nail art pattern that features different winter shades.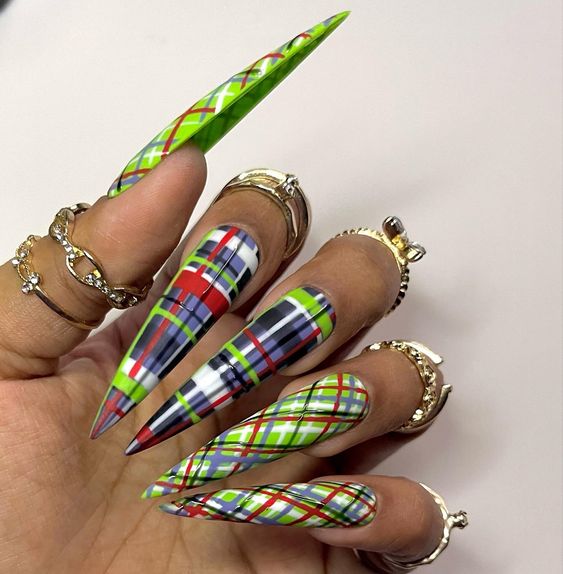 11. Northern Lights
Capture the beauty of the Northern Lights with a multicolored, shimmery, and iridescent nail design.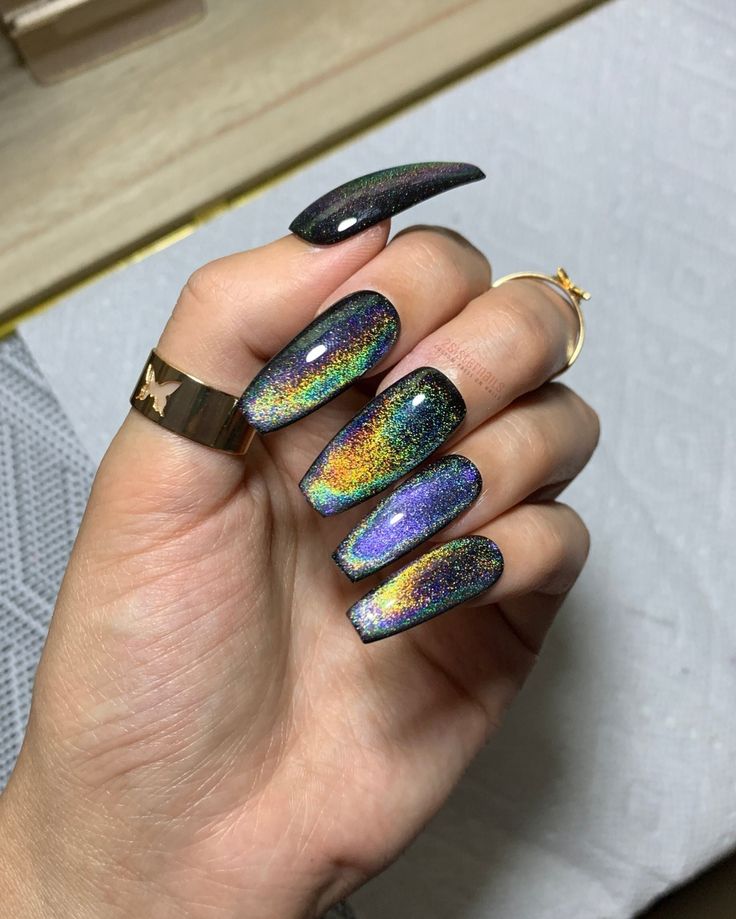 12. Frosty Garden
Paint multicolored flowers, leaves, and vines on your nails to create a vibrant winter garden.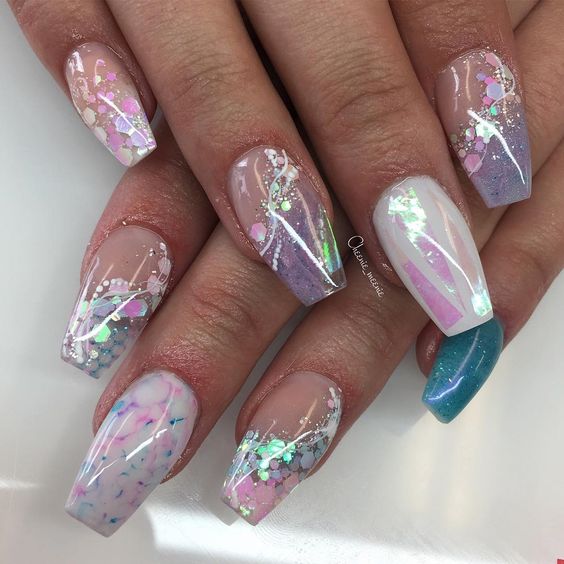 13. Holiday Ornaments
Adorn your nails with colorful ornament designs, featuring a variety of holiday hues.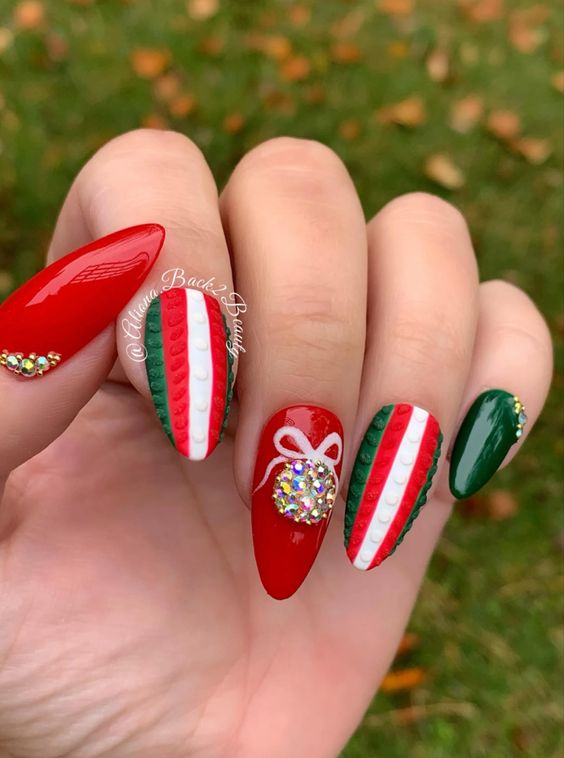 14. Winter Carnival Nails
Celebrate the winter season with a festive carnival-inspired nail design that incorporates various bright colors.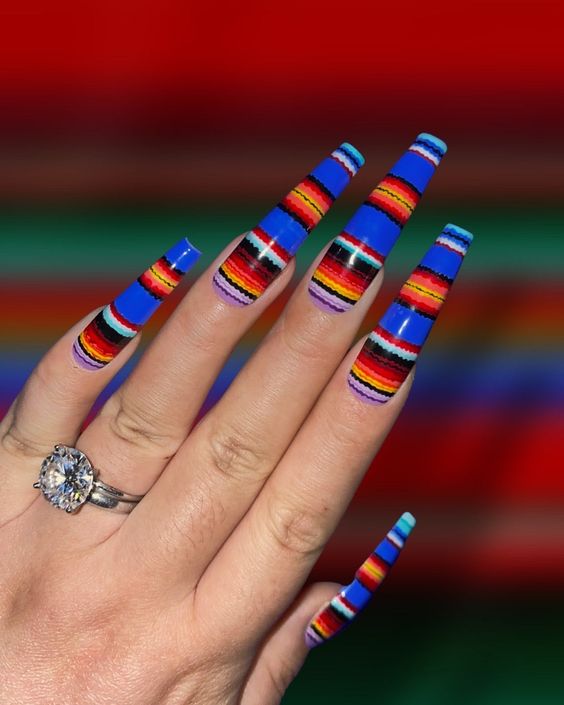 15. Colorful Sweater Patterns
Combine multicolored sweater patterns like Fair Isle or cable knit designs on your nails for a cozy look.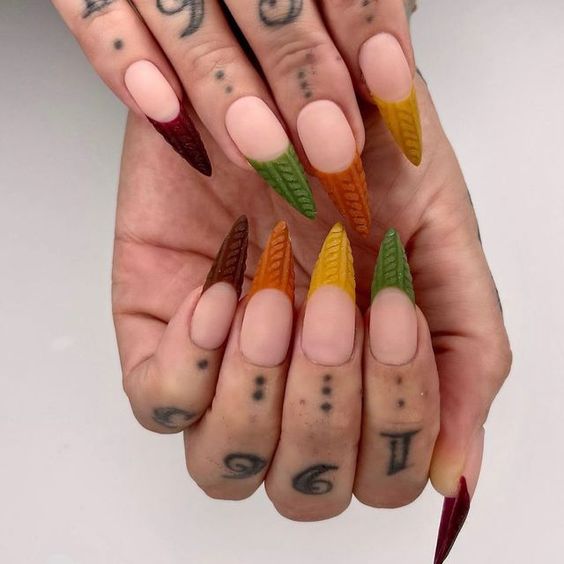 16. Multicolored Stars
Add a touch of celestial beauty with multicolored star-shaped nail art on a dark or clear background.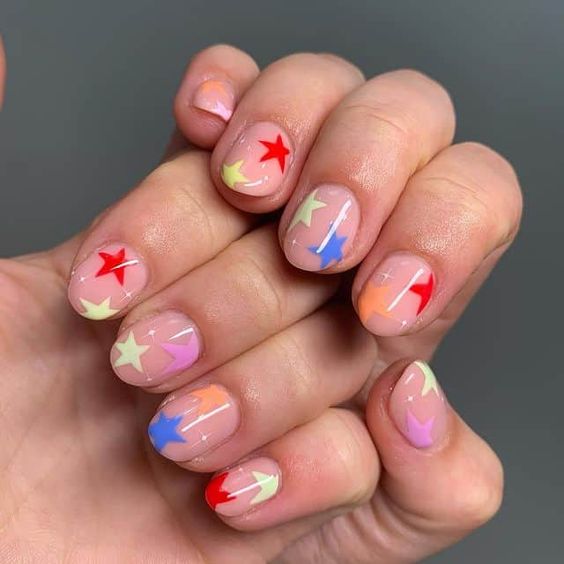 17. Confetti Party
Create a confetti party on your nails by applying multicolored glitter or confetti polish for a playful and lively appearance.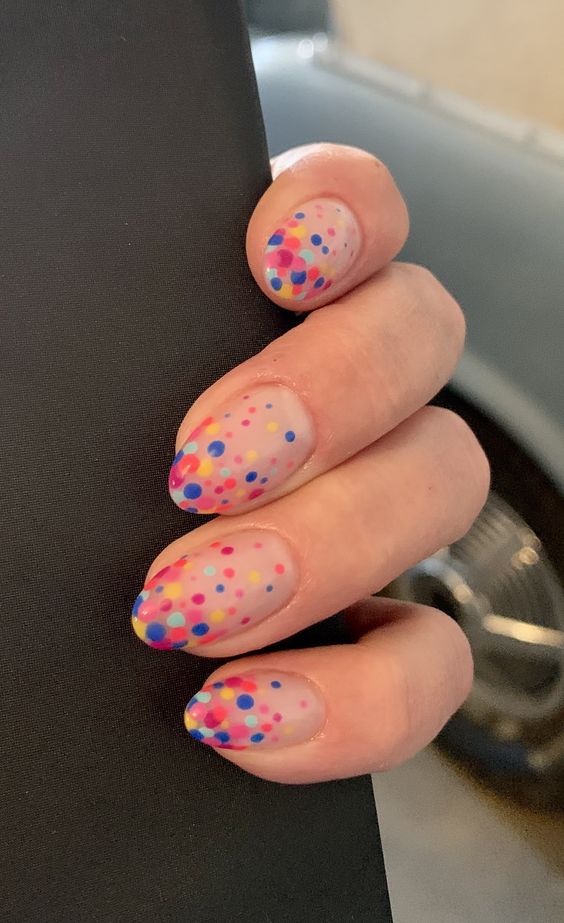 Save Pin